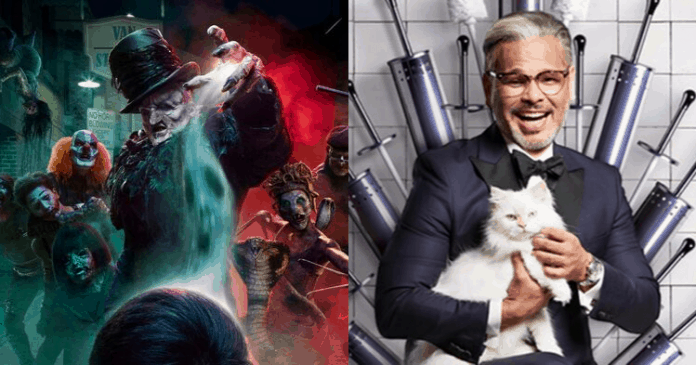 It's that time of the year where yet another month has come to a close and October is right around the corner.
With an exciting lineup, you can enjoy a month full of theatre shows, festivals, street parties and takeovers, exciting culinary experiences and of course, Halloween fun, this October.
1. Universal Studios Singapore Halloween Horror Nights 9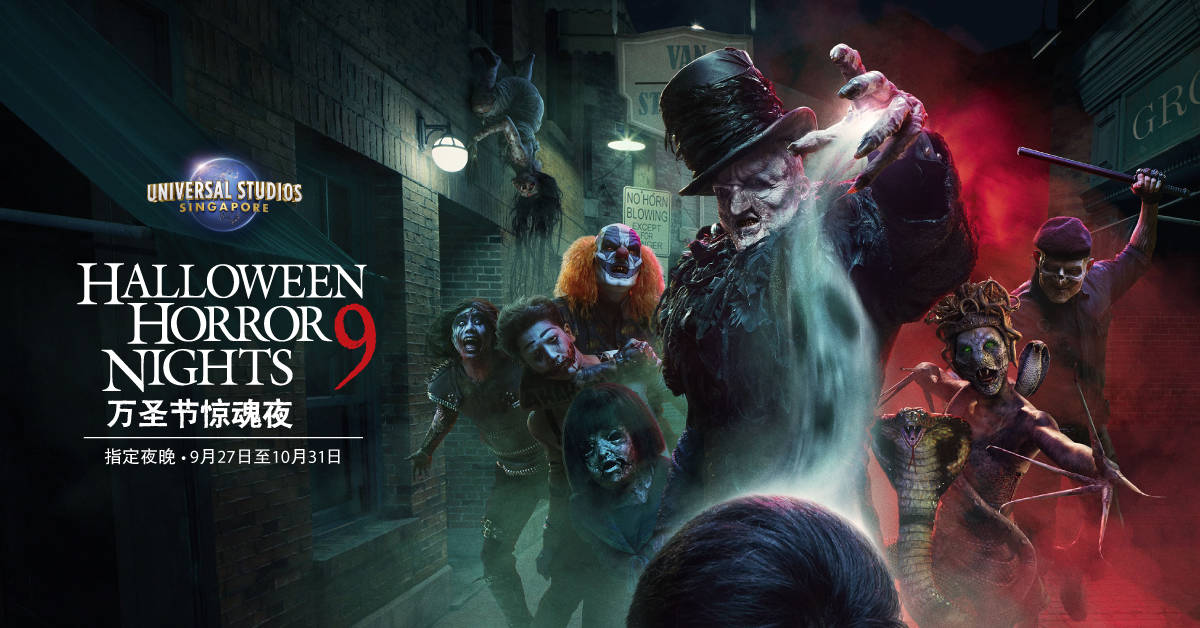 Universal Studios Singapore's annual scare fare returns for another year of terror.
This year's edition features five haunted houses, two scare zones and two live killer shows – including a haunted house (Curse of the Naga) conceptualized by the directors of Thai horror films, Shutter and 4bia.
Word of caution, the night will be promisingly eerie and filled with fright.
27th September to 31st October (on select nights)
Universal Studios Singapore
Website
2. Voilah! France Singapore Festival 2019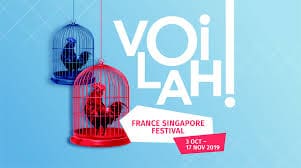 Fawn over the fine artworks of French artist, Jisbar Planche, with four curated unique pieces inspired by the late Karl Lagerfeld.
These vibrant artworks will be on display (and available for purchase) at the front lobby of the hotel. Additionally, his works will also be on display at the La Bibliotek, a library curated by Karl Lagerfeld himself.
Held in partnership with Miaja Art Collections, the collection features some of the greatest works that were inspired by pop culture.
The exhibition opens with a night of French arts, food and wine on 4th October.
4th October to 17th November
SO Sofitel Singapore
Website
3. Wine Fiesta 2019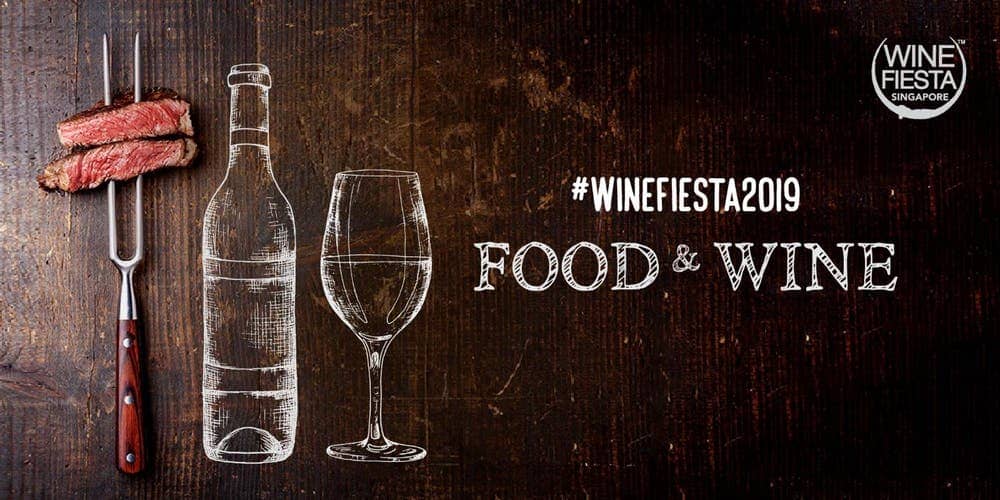 The annual Wine Fiesta returns with a new venue, along with the finest wines and delectable gourmet dishes for a three-day weekend.
While you can choose from almost 200 wines to sip on throughout the day, be sure to try the dishes from the five key regions—paired with wines native to their respective regions, which will be represented at Wine Fiesta as well.
As if this gourmet line-up wasn't enough to whet your appetite, you can also book a seat at the Winemakers' Table Dinner on 4th October and join 40 different winemakers to sample close to 180 labels of wine – the Italian standout 2013 Speri Amarone Della Valpolicella Classico, the French 1996 Chateau Sociando-Mallet and the South Australian 2016 Kaesler Old Bastard Shiraz among them!
4th to 6th October
Grand Hyatt Singapore
Website
4. Sustainable Summer Pop-Up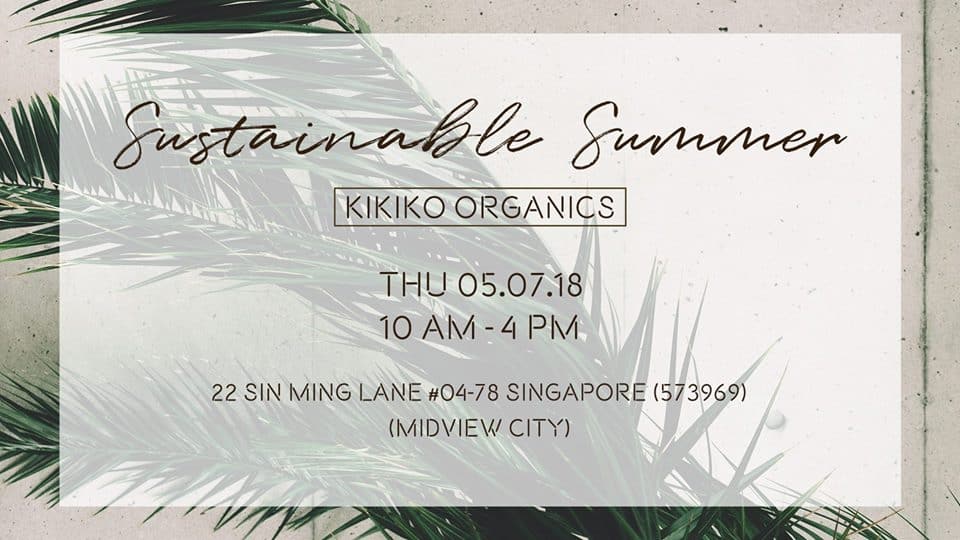 We'll never say no to a sustainable pop-up and this is one fine example.
Grab your summer essentials while discovering local and sustainable labels such as eyewear label, Truth&all, functional swimwear label, UBU Swimwear, and ethical footwear label, Indosole Singapore.
Visit the space and you might just walk away with exclusive event deals.
3rd to 5th October
Cluny Court
Website
5. Rhododendron Radiance
Something new is blooming at Gardens by the Bay.
Rhododendrons, the showiest flowering shrubs, are making an appearance for the first time with their big, beautiful and bright blooms.
Take a stroll through the Flower Dome and admire the gorgeous, colourful display of over 80 types of rhododendrons in white, yellow, orange and red.
You will be able to explore the great outdoors with everything from camping and fishing to zip-lining and hot ballooning – it's quite a flowery adventure if you ask us!
The Gardens' adorable bear mascots will also be making their rounds so be sure to keep an eye out for them.
Now till 28 October
Gardens By The Bay
Website
6. Urinetown: The Musical
Pangdemonium will be celebrating the 20th anniversary of satirical musical comedy, Urinetown.
From 27th September to 13th October, catch the three Tony Award-winning musical which gleefully takes the piss out of politicians, populism, "people power", capitalism, corporate corruption, and, of course, musicals.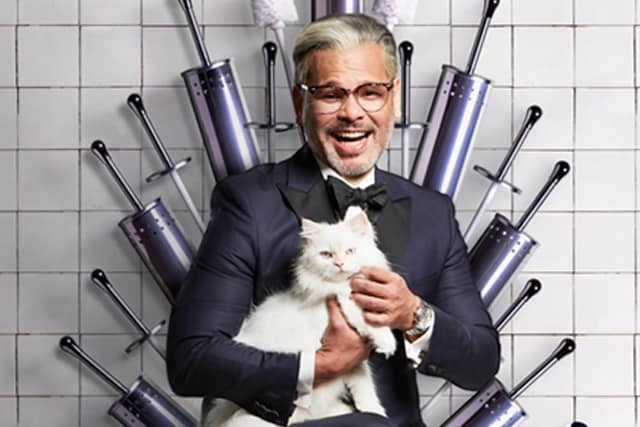 Set in the 'most expensive city in the world', the musical follows a cross-border water crisis which has led to a government ban on private lavatories.
The water shortage sees the erection of pay-to-pee public toilets operated by an all-powerful corporation, Urine Good Company, owned by the megalomaniac, Caldwell B. Cladwell.
Anyone who goes against this movement will be exiled to the dreaded and mysterious 'Urinetown', never to be seen again.
Now till 13th October
Drama Centre
Website
7. iBrew Challenge 2019
We have been seeing an increase in the number of local brewers going pro and launching their own labels, bars dedicated to serving a well-made beer, and most importantly, people who appreciate the craft behind it all.
And nowhere else will you find a more passionate annual gathering of local beer lovers than at the iBrew Challenge, an annual competition where homebrewers showcase their beers to the public and a panel of esteemed judges in hopes of winning the highly coveted Best of Show accolade.
iBrew Challenge invites you to explore the exciting new selection of homebrews exclusive to this event, and soak in a communal atmosphere right in the heart of Clementi.
19th October
Blk 354 Clementi Ave 2
Website
8. Disney: Magic of Animation

Get a rare behind-the-scenes look at some of your favourite Disney animated films as the ArtScience Museum presents, Disney: Magic of Animation, for the first time in Southeast Asia.
Showcasing over 500 pieces of art from a wide array of films, the landmark exhibition comprises of five chapters, each presenting artworks addressing different topics.
26th October to 29th March
ArtScience Museum
Website
9. The Alternative Market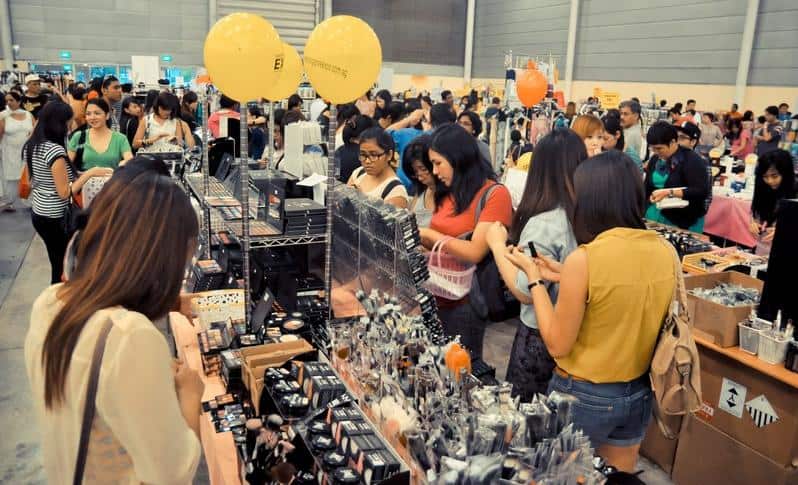 From the organisers behind Singapore's largest craft sake festival, Sake Matsuri, comes The Alternative Market—a showcase of craft beers, wines, ciders and spirits.
For a fee of $30, go on a bottomless adventure through hundreds of products and score a bottle or two for up to 50% of retail prices.
Avoid drinking on an empty stomach and fill up on fare from Ippudo Ramen, The Butcher's Cut and more. And to seal the deal, each ticket comes with Schott Zwisel glass that's worth $15.
19th October
UE Square
Website
10. The Bubble Tea Factory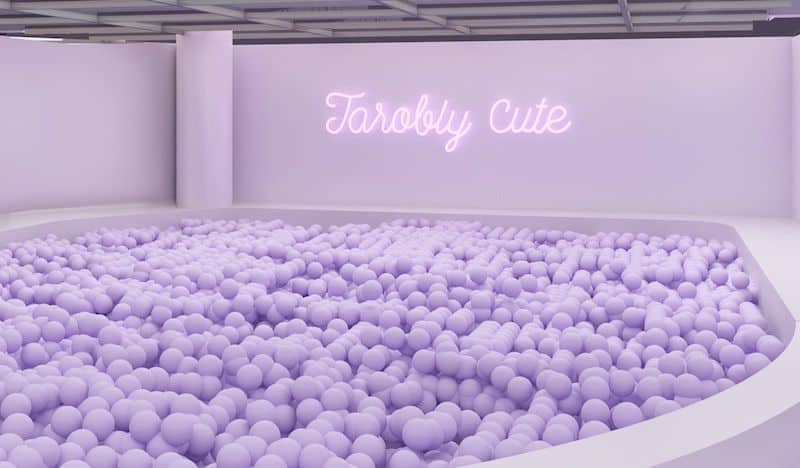 Bubble tea lovers, here is your chance to dip your toes into the world of bubble tea.
Sprawled over 7,000 square feet, this exhibition is set to have 10 rooms chock full of multi-sensory pastel-hued installations that are 100-per-cent-sugar-level sweet.
Enjoy a day where you get to explore 10 immersive experiences featuring Asia's favourite beverage. Tickets are already selling fast so get crackin'!
9th October to 18th December
*SCAPE
Website
11. Crafter's Market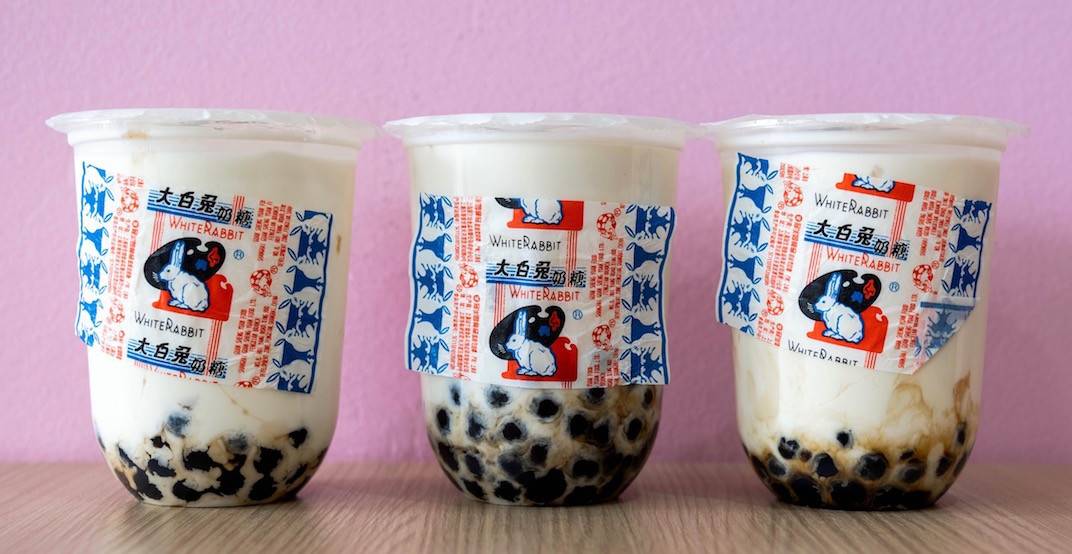 With stores set up by local cafe farmers and chefs, The Crafters' Market has an exciting lineup of food and beverages to give your taste buds a treat.
The highlight of the event is the White Rabbit Milk Tea, exclusive to this pop-up.
This old-school candy will be making an appearance with the White Rabbit Milk Specialty Drink Stall which offers milk tea versions of this sweet. There will also be other merchandise such as White Rabbit perfumes, bags, lotions, shampoos and more, available for purchase.
Additionally, you can also find stalls offering other knick-knacks like customizable purses and musical instruments.
4th to 6th October
Singapore Conference Hall
Website
12. Archifest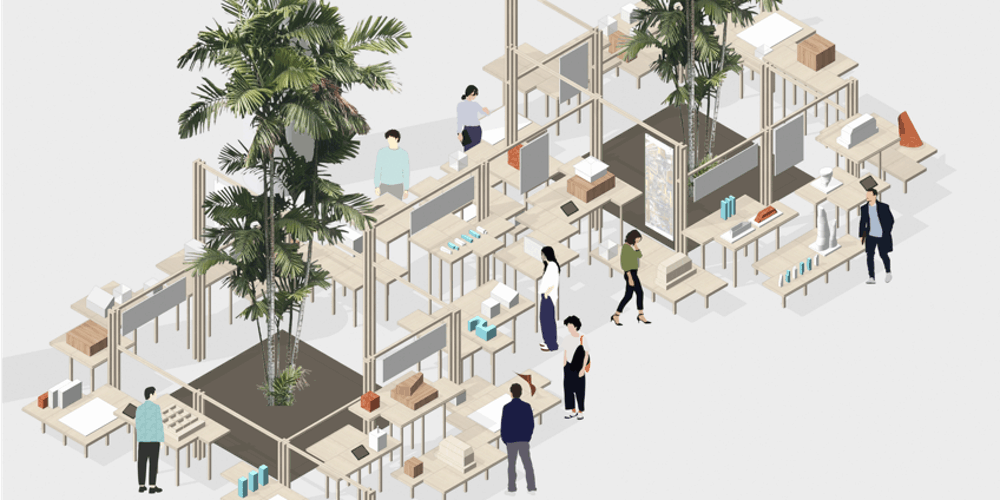 Explore the city's urban environment and celebrate all things architecture and design at Archifest.
This year, it's all about craft – discover the handiwork behind the architectural marvels around you and how they add vibrancy to our city. Go beyond with talks, exhibitions, tours and workshops and see the art of construction in a different light.
Now till 9th October
The URA Centre & Various Locations
Website