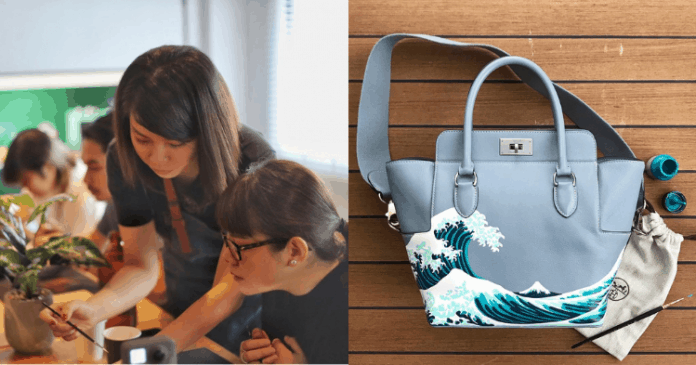 Most popularly known for her bold and unique designs, Cherin Sim is a 32-year-old artist who is making her mark in the art scene.
One of her biggest trademarks is incorporating unexpected elements into her paintings on luxury products, giving them an unconventional look.
However, the idea of designing products didn't come knocking until she became a student under Goldsmith London in 2014.
The Start Of A New Journey
"I started dwelling on material things in between the course of my degree. I wouldn't say that I was designing a luxury," she continues. "I remember clearly that it all started after I was introduced to, and fell in love with a collection put out by Junya Watanabe."
Junya Watanabe is a fashion designer from Japan who was previously known as the unofficial protégé for Rei Kawakubo – founder of an internationally renowned brand called Comme Des Garcons.
Amongst his many designs, the one that caught Cherin's attention was his Spring 2009 Ready to Wear collection.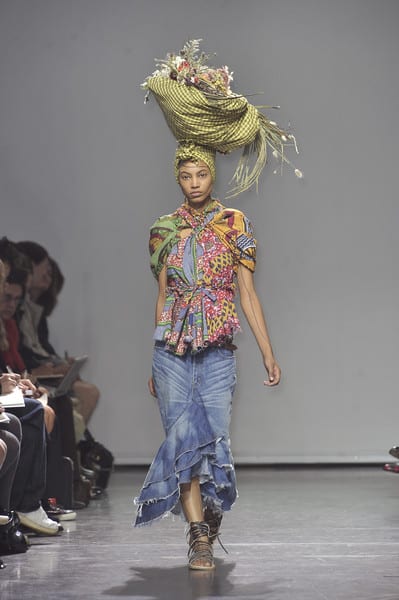 Inspired by Africa, it was designed in a way that incorporated the beauty of the country together with naturalism.
"It was fun and different, I could imagine myself wearing clothes like that. This got me looking into Japanese designers, European designers and my world was never the same again," Cherin explains.
She continued to explain how she was never a fan of conformity, hence she was naturally drawn towards Japanese high street fashion as she felt that it was the perfect embodiment of non-conformity.
Another artist that served as her main source of inspiration was Takeshi Murakami, a contemporary artist from Japan.
His works often feature flowers that have emoji-like smiley faces across their pistils like in Flowers Blooming in This World and The Merciless World.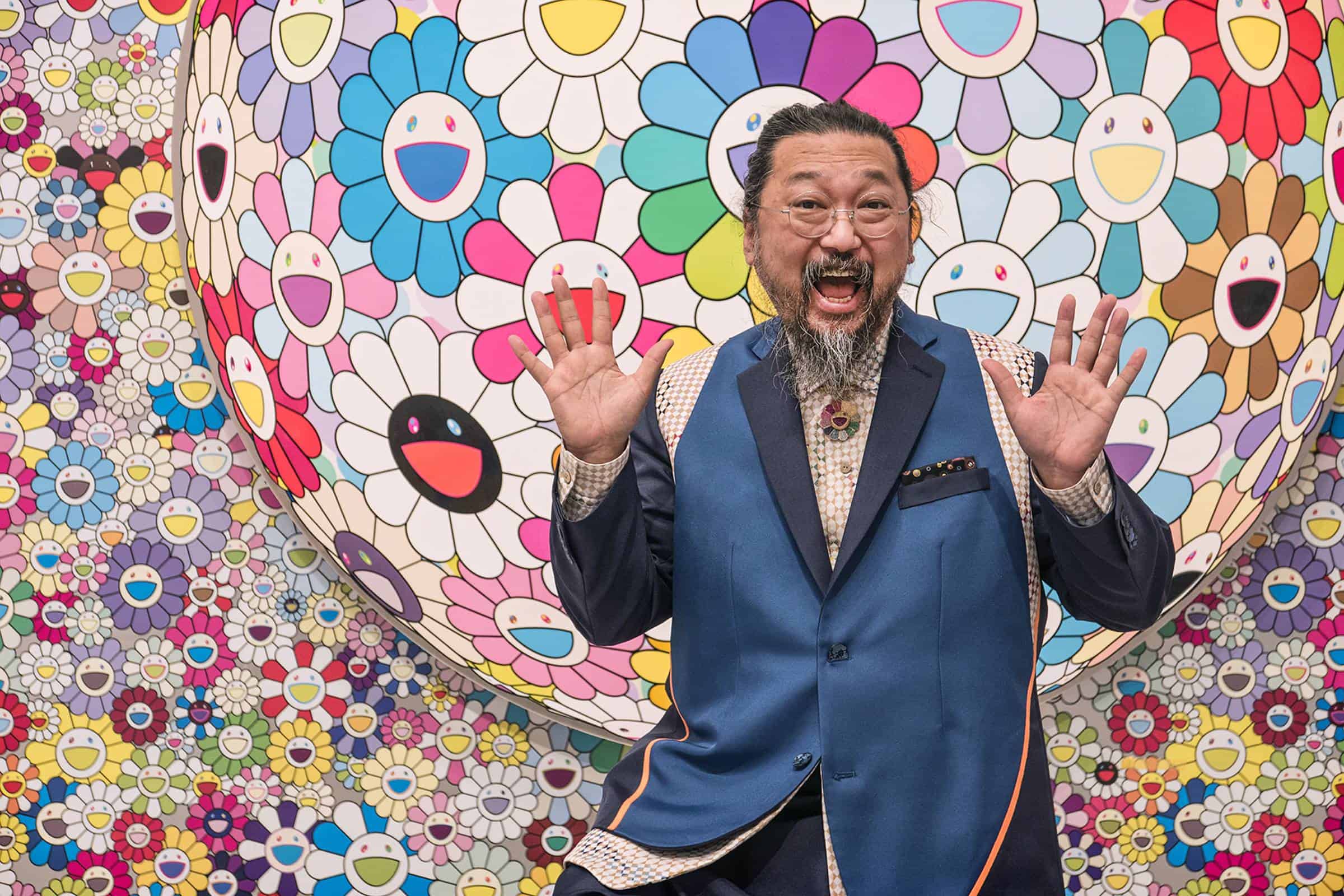 Murakami's work first caught Cherin's eye in 2018 at a Doraemon exhibition in Tokyo.
"I was extremely in awe in front of Takashi Murakami's creations. I stood there and I almost cried!"
Drawing inspiration from his work, she then went on to create several Doraemon pieces soon after.
Redefining Her Definition Of Art
Apart from the success fashion design has brought her, it has also changed the way she viewed art.
"After being opened up to the world of fashion and luxury, I started looking at portraiture very differently."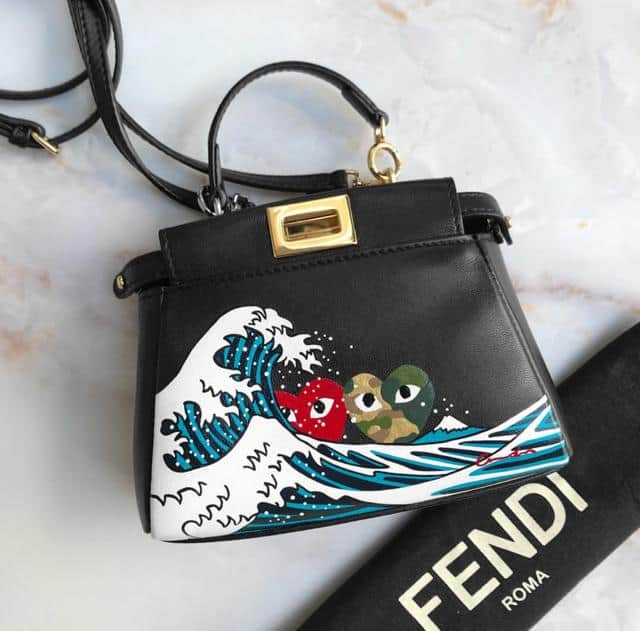 She explains how she started viewing art as an extension of who we are and that was a source of inspiration for her.
"I see that what you wear and what you hold, even the expression on your face, as an extension of yourself…I wanted to create objects that are extensions of who you are."
Braving Through Challenges
Today, she is a renowned fashion designer. However, behind her success lies a series of challenges she had to overcome.
"When I started out, two of the comments that I received the most was, "Why are you painting cartoons on a Louis Vuitton bag? It makes the bag look cheap or even fake," and "anyone can do what you do. It's just painting cartoons."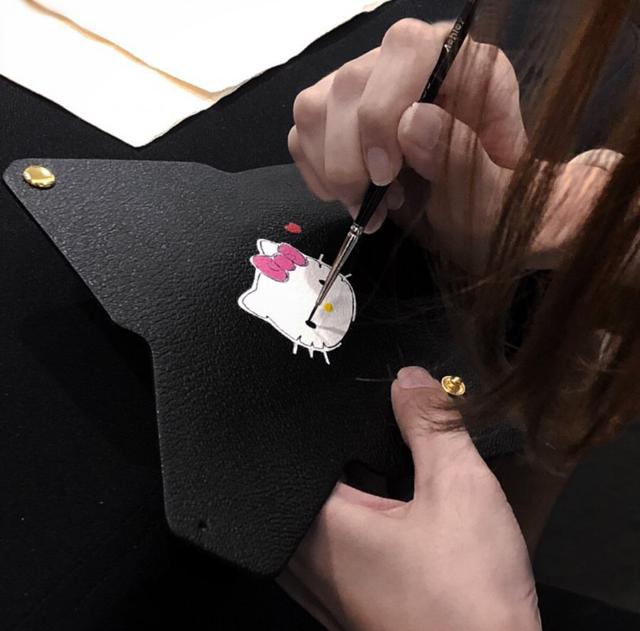 "I was struggling to make ends meet for many years before my designs became popular. I wanted to do something that no one else was doing. It was really difficult but I kept going to see my vision through," she explains.
Apart from dealing with financial problems and the struggle of getting her designs accepted, Cherin was also suffering from the physical pain of working long hours.
"I enjoy very much of what I do and have fun on the job most of the time. It may appear to be simply "painting" but the long hours and posture of painting cause a lot of physical pains which has somehow become rather chronic," she reveals.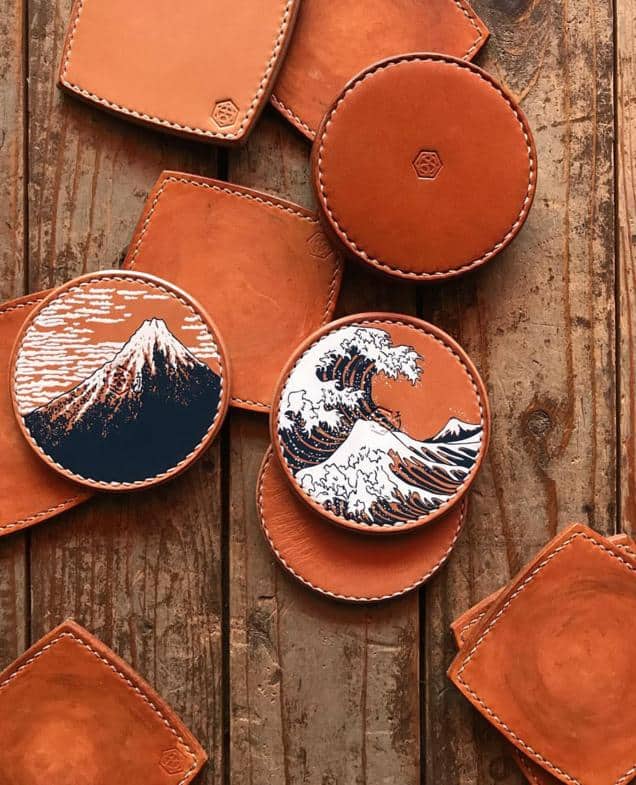 Despite the challenges faced, Cherin continued to push forward.
"The key to staying motivated is to enjoy life, by being happy and contributing to the happiness of others. When I see the sparkle in my client's eyes upon receiving the painted product, that keeps me going!"
She also offers a piece of advice to aspiring fashion designers.
"I always believe that anything is possible. Many people will tell you otherwise but remember that most comments are merely self-projections of their own fear, doubts, negative minds from people who have never achieved what you're setting out to achieve."
"Have a plan, have a positive mind and make it happen. We all have the power to manifest anything we want."
Cherin's Designs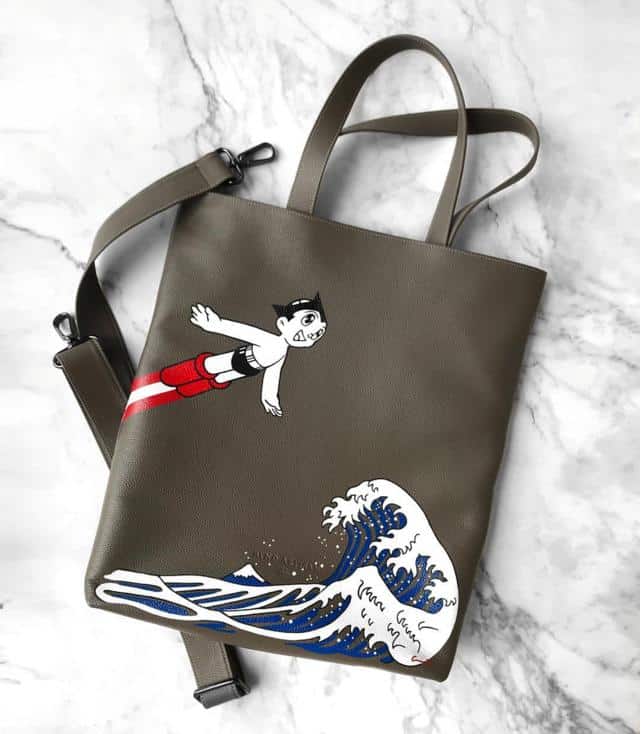 A glance at Cherin's Instagram page and you will notice how she often puts her spin to a renowned Japanese masterpiece by Hokusai – The Great Wave of Kanagawa.
"The Great Wave of Kanagawa by Hokusai is one of the most iconic Japanese pieces of work and is highly adapted in contemporary times," she says.
However, The Great Wave of Kanagawa holds a different meaning to Cherin.
To her, it represents the Circle of Life — impermanence, that everything is possible but nothing is forever.
"Most of the time, we only appreciate the beauty of things upon its disappearance."
Cherin often incorporates elements of The Great Wave of Kanagawa together with recognizable characters such as Astro Boy, Cookie Monster, and Oscar The Grouch, to create a one-of-a-kind design.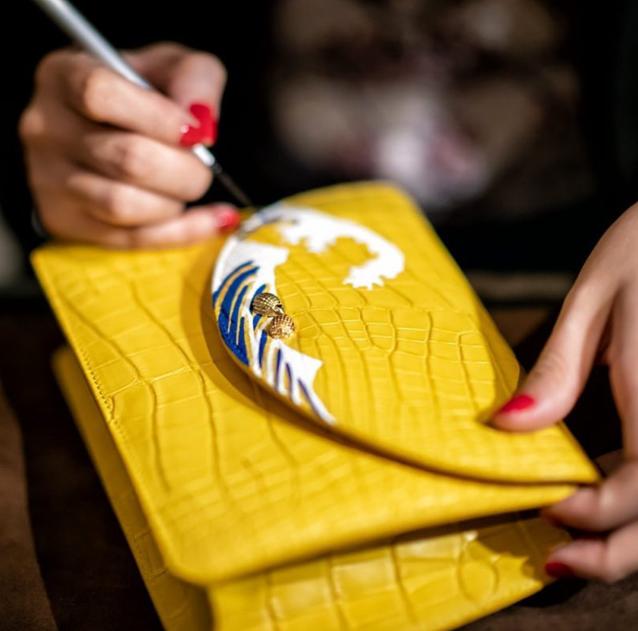 Just like any other artist, she doesn't limit herself to a single design. As a result, no two designs from her are the same.
Using her client's story as inspiration, she creates a unique design that can best represent them and their story.
Beyond Luxury Products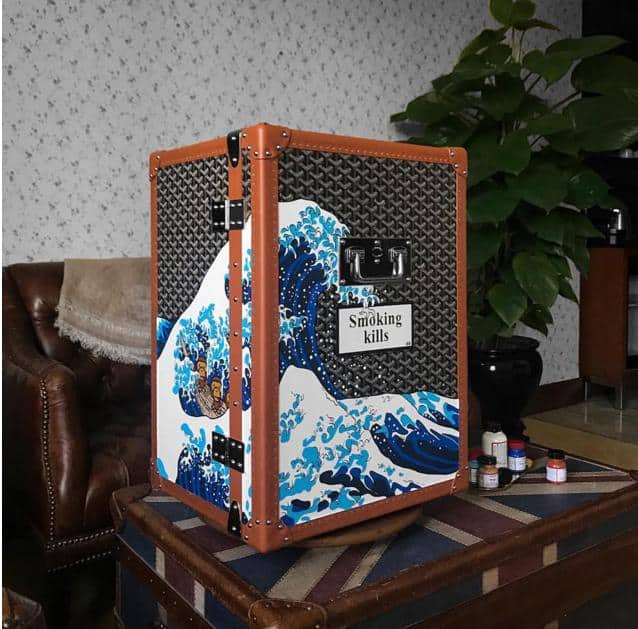 Although she mainly specialises in luxury products, she is also open to the idea of designing other objects.
"I have worked privately on vintage bikes, roadster, and Lamborghini when I was in Japan. I have also painted on cigar cases, wood boxes and other client's heirlooms, "she recalls.
Cherin has always been drawn to objects with a story behind it and will gladly take on any project as long as it involves an item that is of value to someone.
"Sometimes, something old and dear to someone can be a luxury to them. Luxury is not defined by its price, but more by its value. I'm attracted to a good, genuine story!"
Moving Forward
Cherin will be returning to Singapore over the next few months to conduct workshops for aspiring artists.
"More interesting workshops are happening this September and October when I'm back in Singapore. Apart from the regular monogramming, we are coming up with specially designed items and learning to paint more fun stuff with new techniques," she reveals.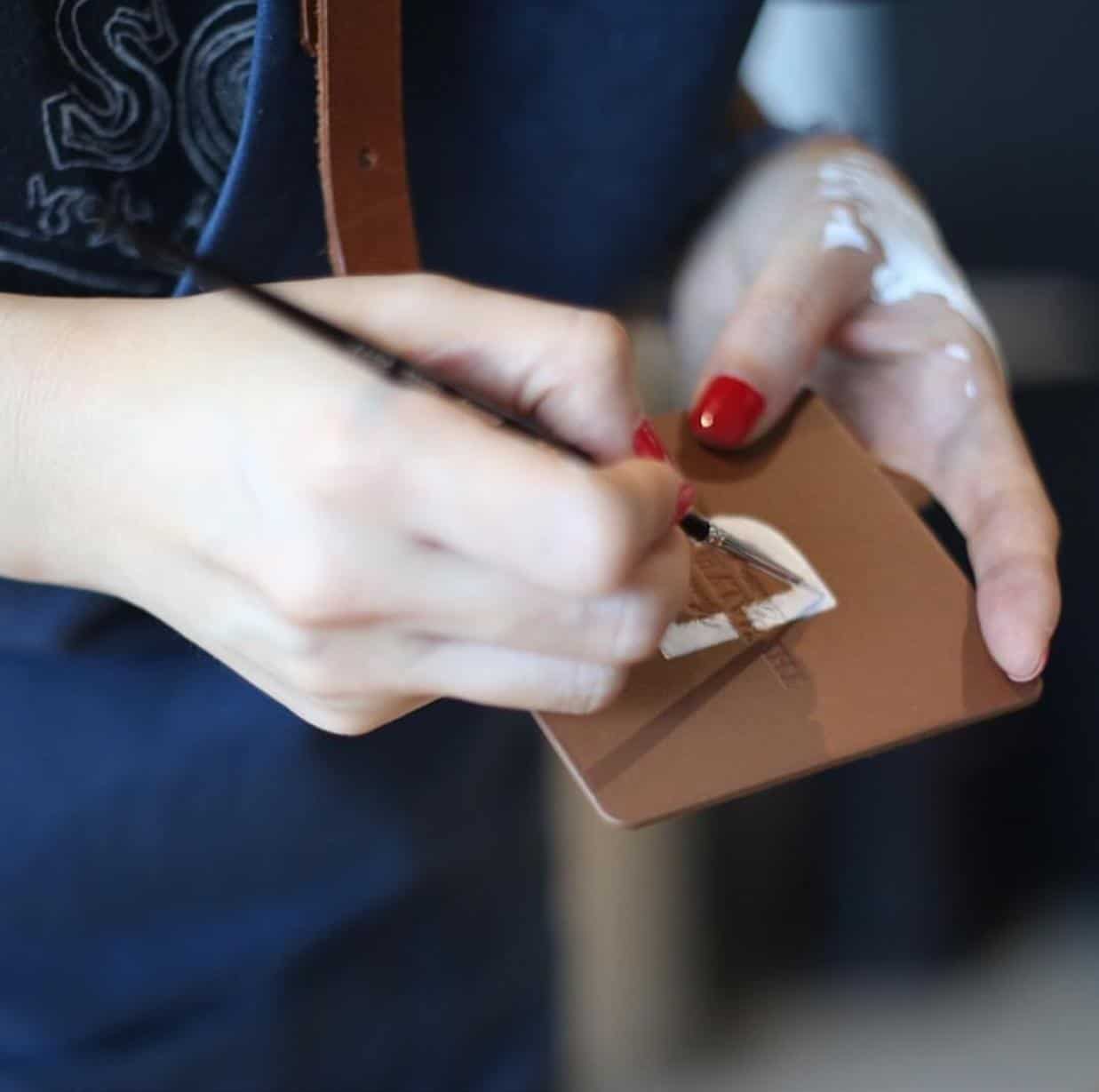 She also hopes to open a Sim Cherin school specialising in art and healing, as well as a physical store.
"It's an artist dream to have his or her own physical studio, store or gallery but it's a lot of commitment and investment," she adds, "When the time comes I guess? We never know where life takes us to."
Currently, Cherin only accepts an average of three bookings per month due to her hectic schedule.
Be sure to hop over to Cherin's Instagram page to view more of her work.