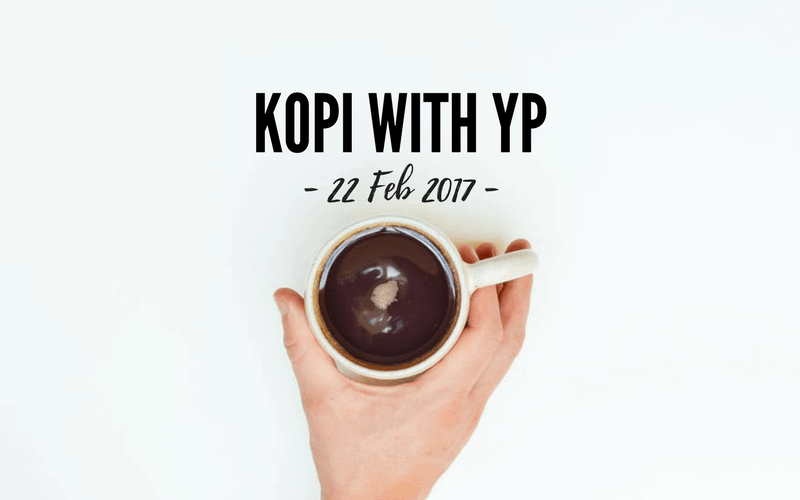 Get up to speed and stay smart with the latest business, tech, and local news in under 2 minutes.
Business
Oil prices increases yet again to cut global output. Secretary of OPEC told the press that there is a need to achieve greater compliance from OPEC countries as "output curbs had been above 90 percent" and the oil inventories will deplete further. Oil prices capped off at about 1% higher.
Popeyes will not "have it their way" anymore. Restaurant Inc., the owner of fast food-chain Burger King and cafe-chain Tim Horton's (that is not in Singapore), has acquired Popeyes for $1.8 billion.
Water prices 30% hike? No worries, just use water-efficient machines. With the increased usage of water-efficient machines, businesses will not have to pass on the cost to consumers. Some businesses are confident that the rise in goods and services' cost will only be due to other factors such as labour, rental costs etc.
Another day, another saddening bank related news. HSBC showed almost £10bn fall in valuation after the bank reported a 82% fall in net annual profit. This might be due to their fall in demand from their major earners Hong Kong and UK.
World
Starvation in South Sudan. South Sudan is facing a massive famine with about 100,000 people at the brink of starvation and more than 40% of their population in need of urgent help. The country has been plagued with famine, poverty since its 2011 Civil war.
74 Bodies Washed Up On Libya's Beach as migrants continue to reach Europe through the Mediterranean. According to the United Nations, more than 5000 migrants have died from such journeys last year.
Trump's "Witch Hunt". Trump administration issued formalised orders on their "mass deportations" which would put more than 11 million undocumented foreigners on the edge. The new regulations will give border patrol and immigration officers more authority to deport illegal immigrants at sight.
Humans Are Expected To Live Longer. Life expectancy is expected to break 90 years old barrier by 2030. Of which, South Korea women are doing the best. They will be the first country to record an average life expectancy of 90 years.
Local
On this episode of the ASEAN forum meeting, ASEAN ministers target to complete the basis for engagement with regards to the South China Sea conflict by June this year. Singapore's foreign minister, Vivian Balakrishnan pointed out however that, there is "urgent homework that needs to be done".
Cyber-deterrence, the new and upcoming pillar of defence? With new initiative on cybersecurity daily, this might be a possibility. The new $8.4 million National Cyber Security Lab launched at NUS will provide "realistic environment for cybersecurity research and test-bedding of solution against cyberthreats".
Not for a good cause. Singapore Heart Foundation (SHF) filed police report against a group of "volunteers" for pretending to be raising funds for charity. These "volunteers" used SHF's logo and name for their "fund-raising" event, which SHF did not commission.
Tech
Whatsapp just got "Snapchatted". The oldest head of the social media party finally hopped onto the bandwagon by allowing users to share images and videos as their "Status". Sounds pretty much like Snapchat stories, what's new Whatsapp?
Seems like Facebook is becoming the Google of social media. Facebook now lets you transfer money internationally through their chat through TransferWise. Wechat must be feeling threatened.
Education just got "Mac-nified". Apple Teacher was finally launched in Singapore yesterday. This allows teachers to build their lesson plans and activities on their iPad or Mac, seamlessly integrating technology with education.