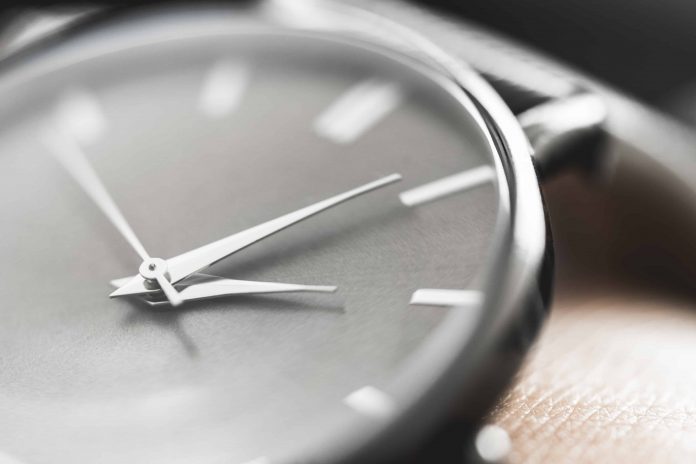 In Linkin Park's 2002 hit song In the End, vocalist Mike Shinoda raps that 'time is a valuable thing'.
To watch collectors and the watchmaking industry alike, that line is taken to its literal extreme. Take a gander at any luxury watch brand's catalogue and you'll be hard pressed to find a model that costs less than what the average fresh graduate in Singapore earns across two months.
How about the hallowed Swiss watchmaking industry? It exported a cool $30.15 billion (21.2 billion CHF) worth of timepieces in 2018 alone, according to a report published by the Federation of the Swiss Watch Industry FH.
In it, Singapore is listed as a top ten market in the world for Swiss-made watches to boot, beating out the oil barons of Saudi Arabia and the UAE.
On the other side of the globe, Japanese manufacturers are brandishing their katanas, with Seiko clearly demarcating its product lines and granting independent brand status to its Grand Seiko division.
It's little wonder then, that a multitude of independent watchmakers in Singapore are looking to cash in on this lucrative market – as many as seventy of them in fact – according to Samuel Tay, the founder of Singaporean microbrand Reverie.
They are aiming to chip away at the vise grip that Rolex and friends have and leave a lasting impression on local watch collectors.
This begs the question, will we all end up with a Singaporean wristwatch in our collection or are these brands just living on borrowed time?
Not Your Grandfather's Watch
For 43-year-old Christopher Long, he sees no reason to be concerned and rightly so, given that his company Azimuth is the granddaddy of all Singaporean watch brands and now sees its avant-garde watches being distributed globally.
Forget the traditional round case with three hands, what you strap on your wrist can resemble anything from a robot's face to the dials on a car's dashboard.
There's clearly a market for these contemporary wristwatches too, with Christopher stating that the brand's consumers are mainly repeat purchasers.
"Sometimes, they buy until I'm a bit paiseh (embarrassed) also", Christopher says with a laugh. It's easy to see why Christopher would feel embarrassed for his brand's fans, given how each Azimuth watch costs between $7000 and $8000.
Teething Issues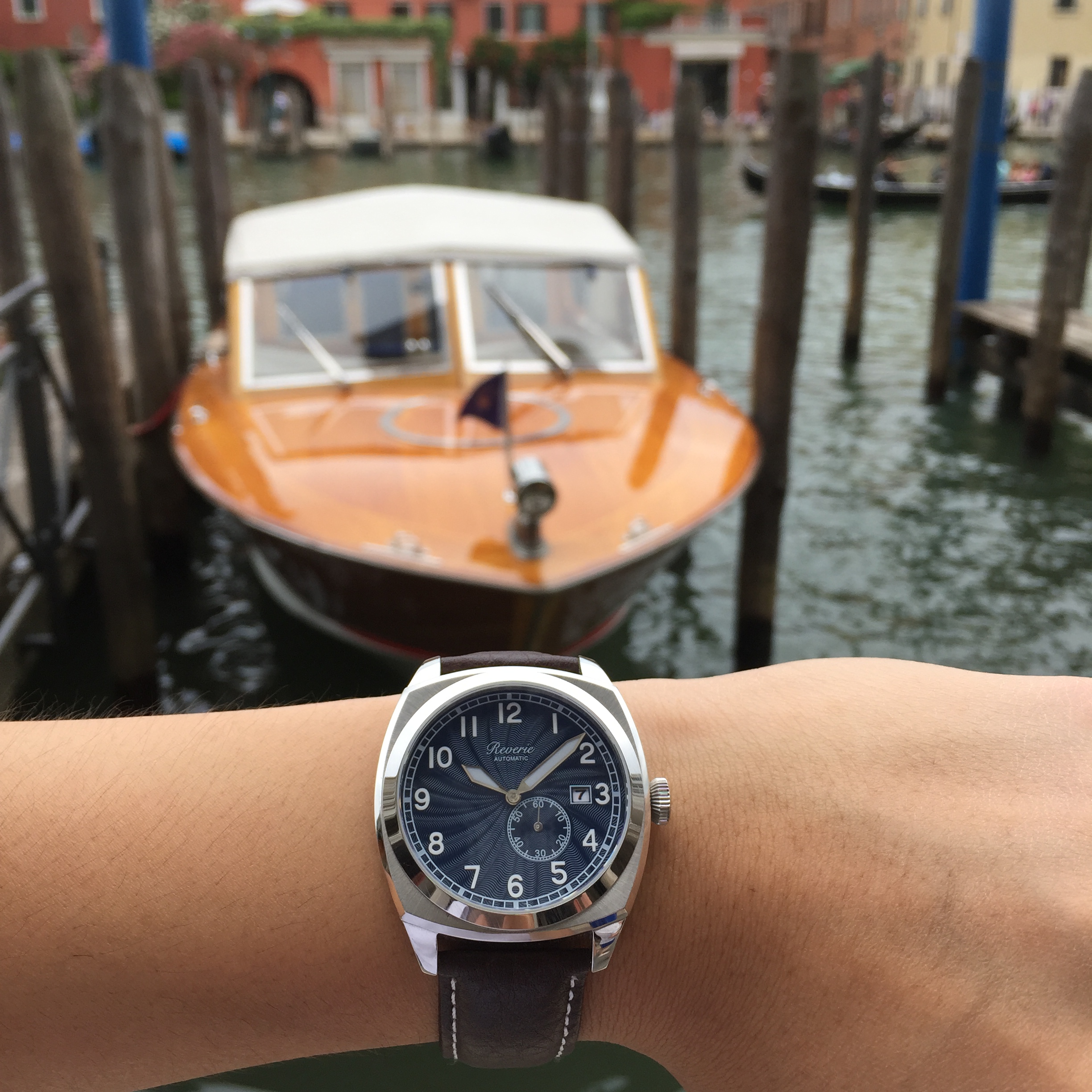 On the other hand, browse through the catalogues of other Singaporean brands and you might not see anything as daring, or pricey even. Watch enthusiast Levine Lee highlights that the homogeneity in pricing across Singaporean brands might be partially due to consumer perception.
"Once you go beyond $1000, I feel that people start to question between buying a microbrand versus an entry-level luxury brand", he says.
The ugly side of this homogeneity in pricing would be when brands undercut each other, touting superior specifications for rock bottom prices.
Sugiharto Kusumadi, founder of watch retailers Red Army Watches and Watch Wonderland, said that this trend is increasingly problematic and that brands would not survive due to the exceedingly low margins they would end up operating on.
He emphasised that consumers hardly stand to gain as well, because they are left with a wristwatch that has no after sales service.
Shop Till You Drop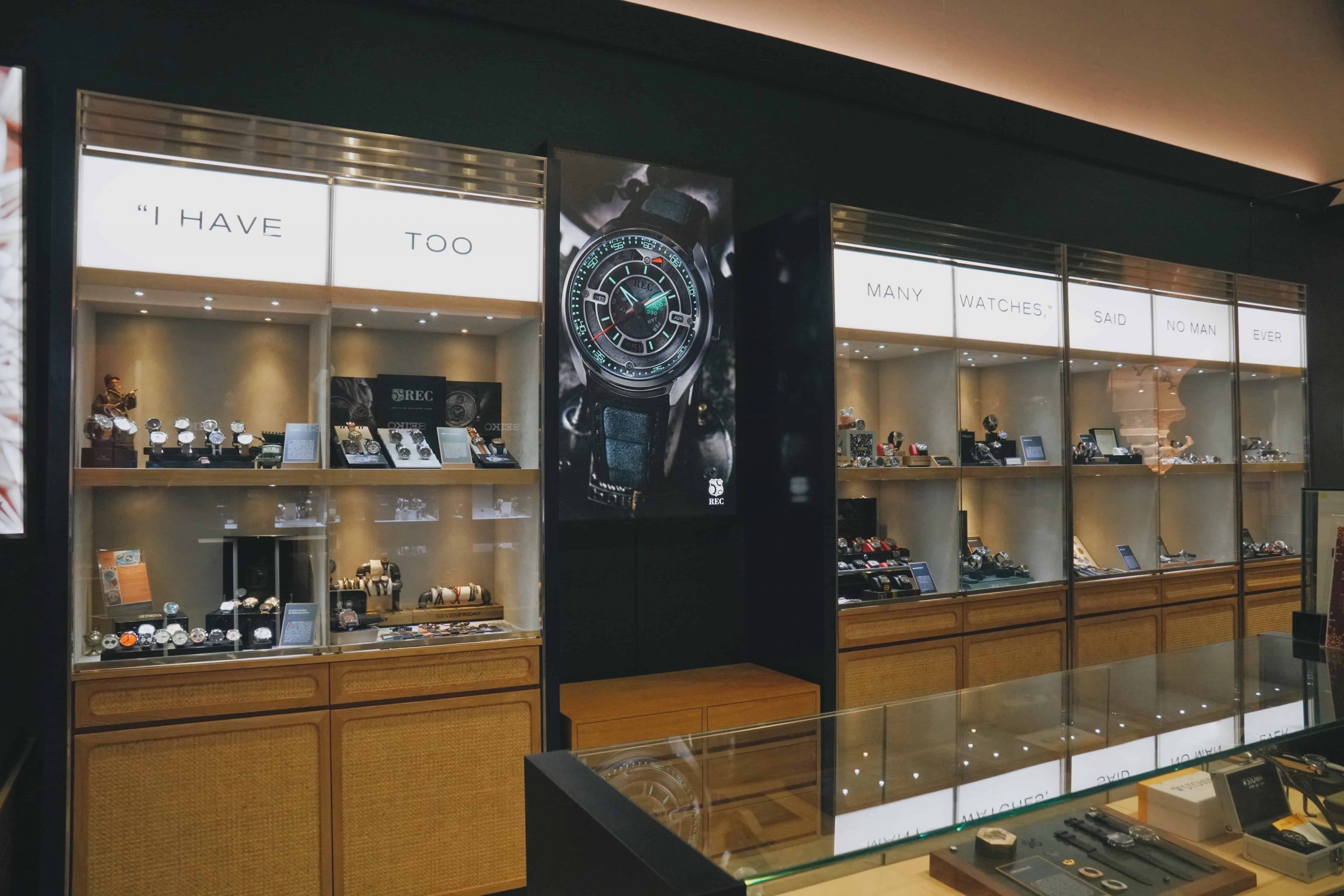 Fortunately, the industry here is still seeing continued growth. So much so that Sugiharto opened the Watch Wonderland boutique at Suntec City three years ago as a vote of confidence.
"The market acceptance has been growing. We see people who used to collect Swiss brands embracing the local brands", he says. He quickly adds that Watch Wonderland isn't just a retail space for Singaporean watch brands.
It is equipped with facilities that allow for various horological classes to be conducted and a leather artisan to create custom straps for any watch on the market, even ones that originally bear an integrated steel bracelet.
The boutique has seen regional success too, with Sugiharto recalling how a couple from Japan attended a watchmaking class it held despite the language barrier present.
If you're wondering, they had no issues assembling the watch whatsoever.
Made In Singapore?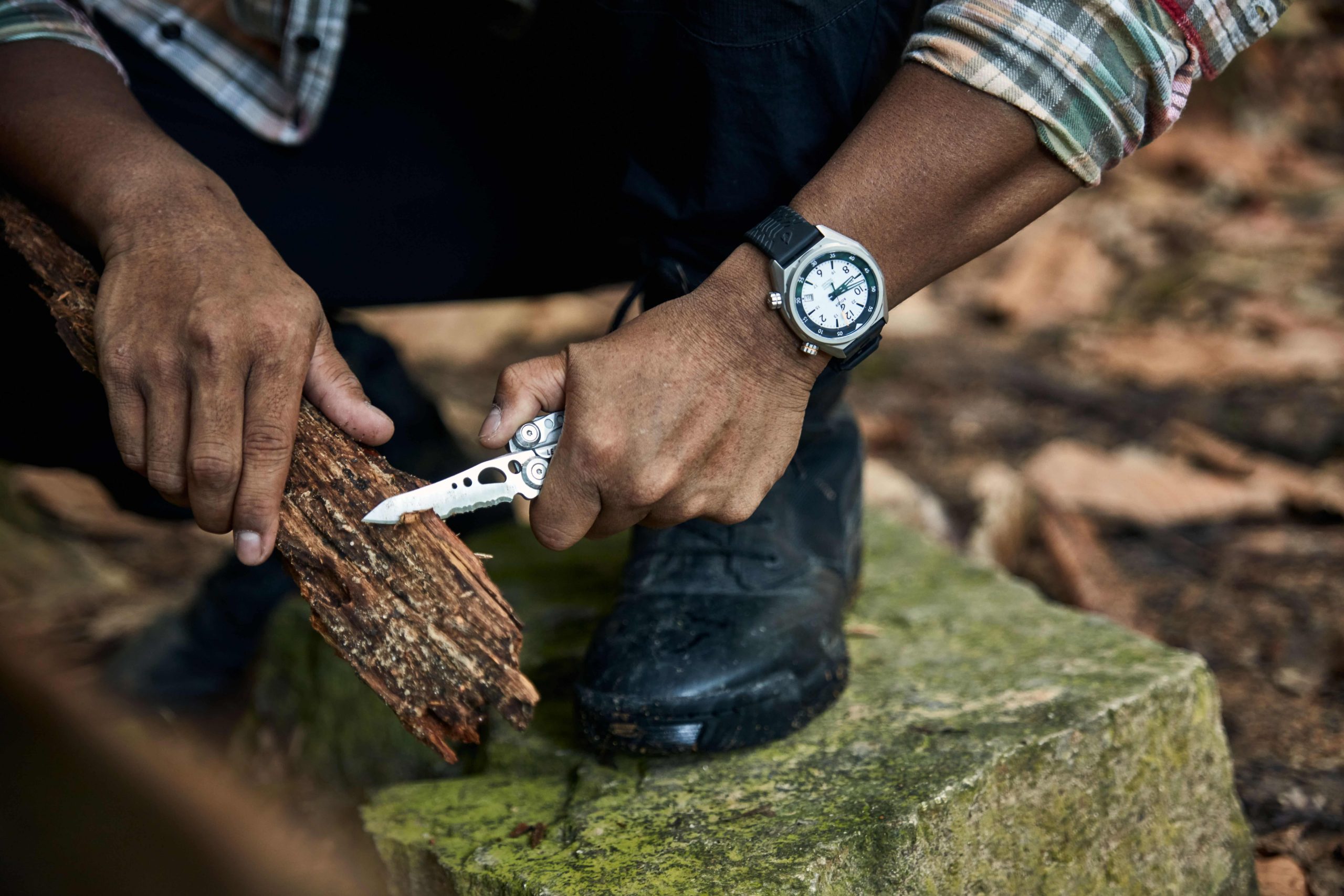 However, if you're looking for a truly Singaporean timepiece, you'll be disheartened to know that brands here are a ways off.
There is no manufacturing capacity on the little red dot and most brands would have their timepieces conceptualised here but manufactured in China. Additionally, creating a brand new movement that powers a mechanical watch is beyond the reach of any local atelier.
Christopher mentioned that he and his fellow Azimuth founders toyed with this idea a decade ago but eventually decided against it due to the high cost involved and how impractical it was.
"I mean you're re-inventing the wheel, it has no meaning. You haven't come up with something that's revolutionary", he says. He adds that it can easily cost $1.7 million to create a movement from the ground up and that he has seen independent brand owners in Switzerland go bankrupt due to this ambitious endeavour.
Singaporean brands have recognised this obstacle and aim to overcome it via marketing, branding and superior customer service. "Mass market watches do tend to have messy customer service. For example, Swatch can have quite a long turnaround time for repairs even if your watches are under warranty", Levine gripes.
Singaporean watch brand Gruppo Gamma has capitalised on this pain point, recently offering doorstep delivery for all watch purchases and enhancing the warranty and return policy for its timepieces.
Samuel said that the plan for Reverie in 2020 would be to improve the customer experience as well, when attracting new ones and engaging with existing buyers and fans of the brand.
Ditto for Azimuth, with Christopher conceding that the brand lacks engagement and that it has been focused on product development for far too long.
Don't Count These Guys Out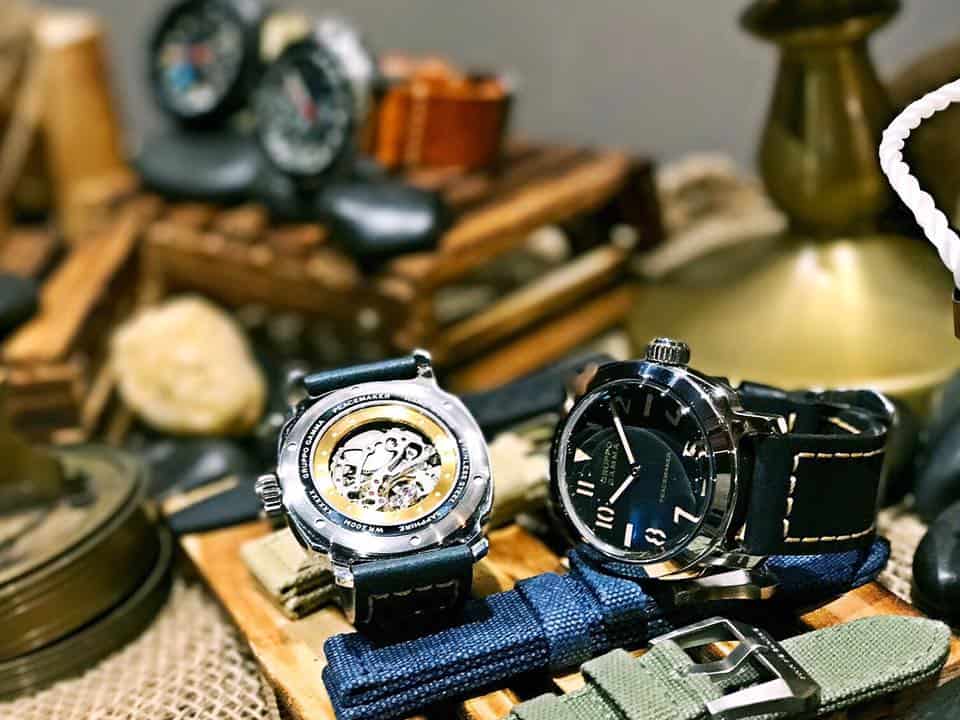 Just like how the watchmaking industry survived the quartz watch revolution in the 1970s and the advent of smartwatches in recent years, Singaporean brands are proving to be an equally plucky breed.
Although a Singaporean-made wristwatch doesn't exist and will probably not for years to come, brands are seeing consumers here warming up to their products while gaining recognition internationally.
Watch blog Worn & Wound has featured Singaporean brands extensively through the years and Samuel says that the bulk of Reverie's sales actually come from the USA instead of Singapore.
Levine also adds that more established brands like Gruppo Gamma and Zelos already have a strong international following on watch forums like Watchuseek and Facebook groups that showcase microbrand watches.
The Singaporean watch industry is certainly not down for the count, but only time will tell if consumers here will embrace these wristwatches wholeheartedly.