37 countries, 16 months, 1 battered passport. Meet Jaclynn Seah, the full time wanderer behind travel website The Occasional Traveller.
Jaclynn's site is aimed at helping the everyday busy professional balance their wanderlust against the daily grind. The Occasional Traveller documents the places that Jaclynn has been to, and is chock full of useful tips and interesting anecdotes aside from the usual what-to-dos and where-to-gos.
From the most useful travel apps to have on the go, when to do laundry, to essential backpack gear – she's got you covered.
Jaclynn is also a proponent of solo travel, and finds it preferable not having to adhere to someone else's whims. Admittedly, it's not for everyone (and that's ok too!) but being able to experience a new place at her own time is a major plus.
While some may worry about travelling solo, she boils it down: "Travelling safely is honestly a lot of common sense. Be aware and respectful of the culture, don't put yourself in risky situations unnecessarily, but don't be overly paranoid that the world is out to get you either!"
Carpe Diem
Jaclynn packed her bags when she decided to take a career break in 2016, after coming to the conclusion that her priority in life was travelling. She had been working for close to a decade at that point, and needed a time out. Furthermore, she was also looking to change jobs, and it seemed like the right time for a hiatus to travel more, and for a longer period.
"I'm practically a mid-life crisis/travel blogger cliche – quitting my job to travel!"
Jaclynn made broad plans, splitting her break into Asia, Europe and South America legs. Aside from some fixed timelines dictated by flight bookings, everything else was left open ended so as to afford her the flexibility to explore.
And what better way to scratch off the travel bucket list – Jaclynn recounts some of her top experiences, including cycling across five islands in the Seto Inland Sea in Japan, skydiving onto a beach in Mombasa, Kenya, and exploring the salt flats of Uyuni, Bolivia.
Her trips were largely funded through her savings, which she admits is easier when one is single. At the same time, she also did freelance work on the road which helped to defray costs.
Tension Between The Two
Singaporeans typically find themselves struggling to balance their limited days of annual leave and their passion for travel. Jaclynn advises that one should decide how high travel ranks as a priority, and then make plans around how important it is.
Quitting one's job to travel isn't for everyone, she cautions, and it is possible to balance work and travel.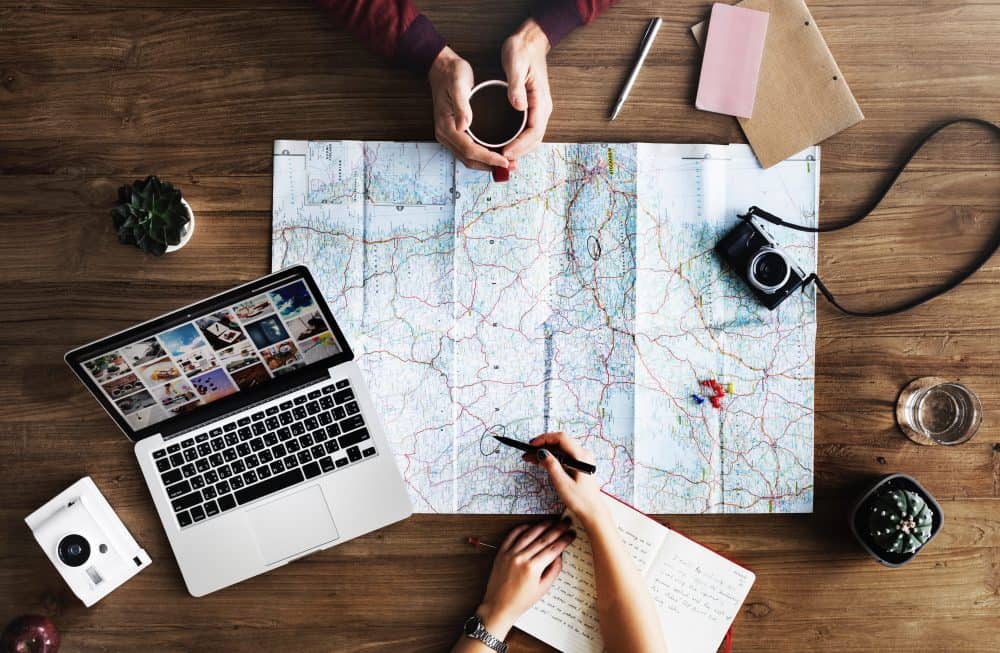 "Balancing work and travel is different for everyone – some people do the digital nomad lifestyle where their work doesn't require an office and they can work and travel on the go, which isn't my cup of tea."
She then cites how others may have jobs that allow them to travel a lot and the leeway to extend their trips, or those that settle for a job which is intense for a period but gives them a longer break to travel in between.
"There are a lot of different possibilities out there, it's finding what works best for you."
The Ups And Downs 
Jaclynn is currently a freelance travel writer since her return. Featured on platforms such as The Culture Trip, Yahoo Travel Inspirations, and Expedia to name a few, travelling has opened up many new opportunities for her.
"I honestly never set out to be a freelance travel writer, it's just something that made sense as time went by. The freelance life is awesome because I really like having the free time and flexibility to do what I want and travel."
However, being a freelancer also has its drawbacks. Jaclynn shares candidly that the need to hustle is real.
"Life and income is a lot less predictable and sometimes it makes it really hard to plan for the future when you aren't quite sure what the next month entails."
In the long run, Jaclynn hopes to return to a full time job, with the comforting stability of a monthly paycheck. However, regardless of her work situation, her to-visit list is still long. On it includes Antarctica and the rest of South America that she hasn't been to, as well as the many countries she plans to revisit.
Whether it is flying over the Nazca Lines in Peru or sussing out the coolest street art in Kadikoy, Turkey, more adventures are on the way. See the world through Jaclynn's eyes on her Instagram account too!