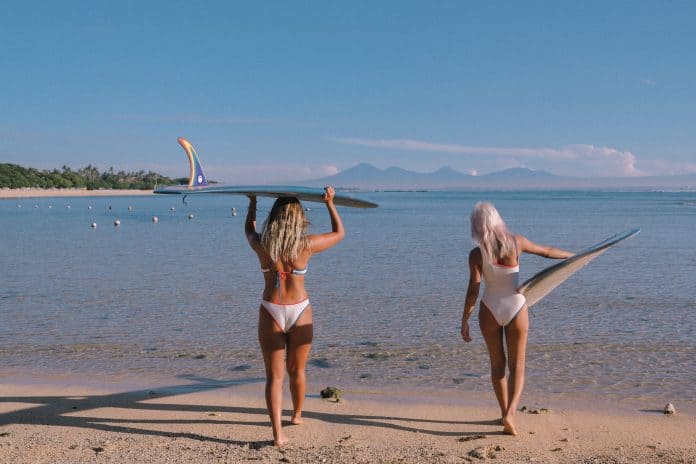 More and more swimwear brands have been coming up in the market, but so are the number of people becoming more aware of the true cost of fashion and the downsides of the fast fashion industry. So, where can we find stylish swimwear that doesn't cost the earth? Meet Haikini. 
Haikini is Singapore's first surf and swimwear brand that began in 2017, with the aim of creating functional and stylish swimwear for all women. Everything from vibrant prints to simple colours, you are sure to find them here.
How It All Began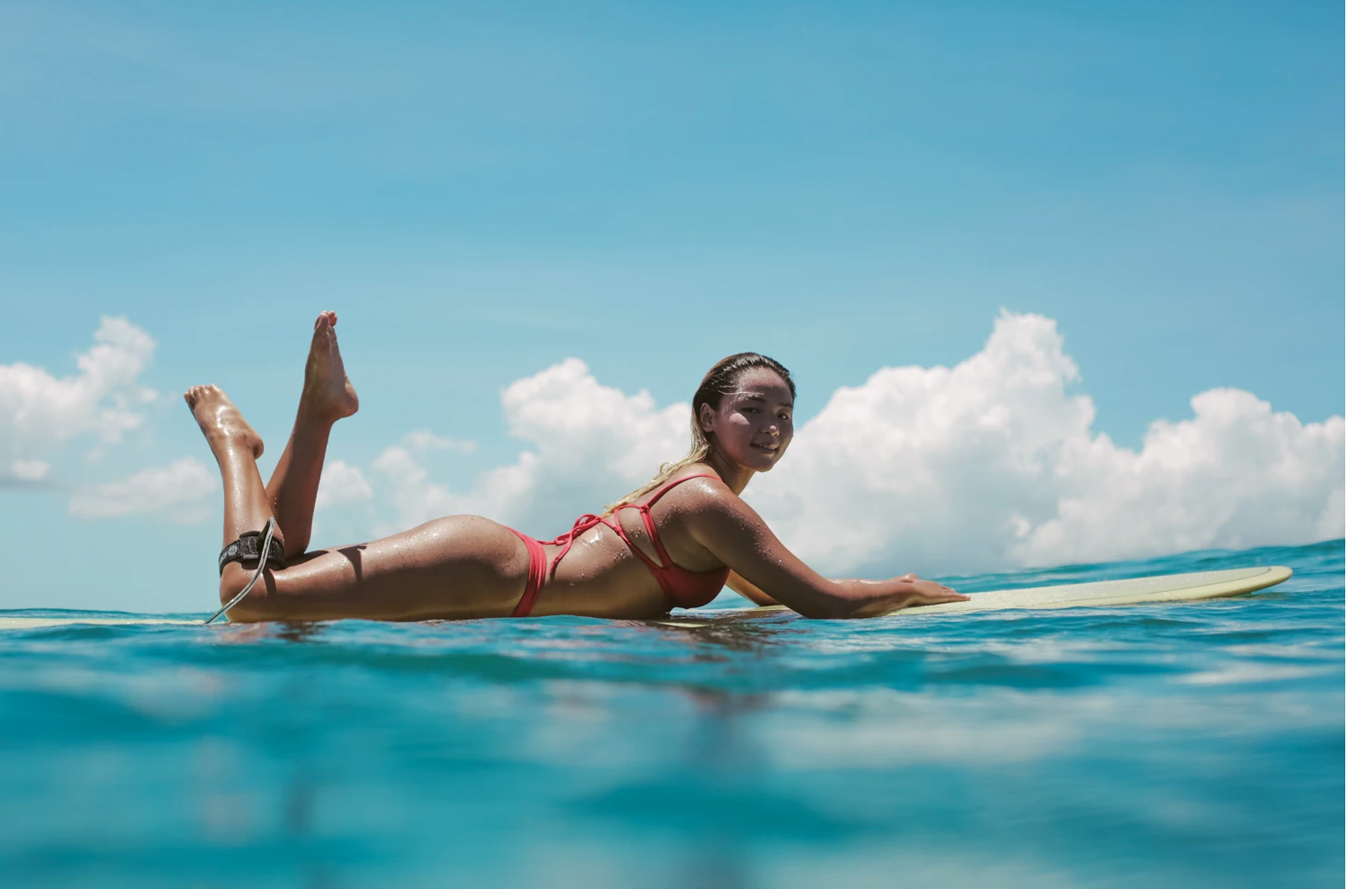 Haikini Founder, Beckie Liu explains that the brand is essentially a solution to a problem that she was experiencing as a surfer herself. Having started taking the sport more seriously at the age of 19, Beckie realized that there weren't many functional swimwear options for surfers available in the market.
"When you surf, you begin to want so many more bikinis! And you realize that most bikinis are terrible for surfing – String bikinis are prone to slipping; and full bottom bikinis absorb more water due to more surface area. That's why I wanted to start my own bikini line" 
Sustainable Swimwear, Ethical Practices 
Haikini prides themselves for being a truly sustainable business, touching on important aspects such as ethical production and fair wages. Sustainability was the true core of Haikini when it started and still remains the same today.
In more recent years, there has been a boom in sustainable swimwear across the market. However, with the markup being too high, the catch is that they cost a ton. "For me, I wanted to create an ethical brand, but one that doesn't break the bank". At Haikini, their designs reflect three core intentions: functionality, design, and affordability.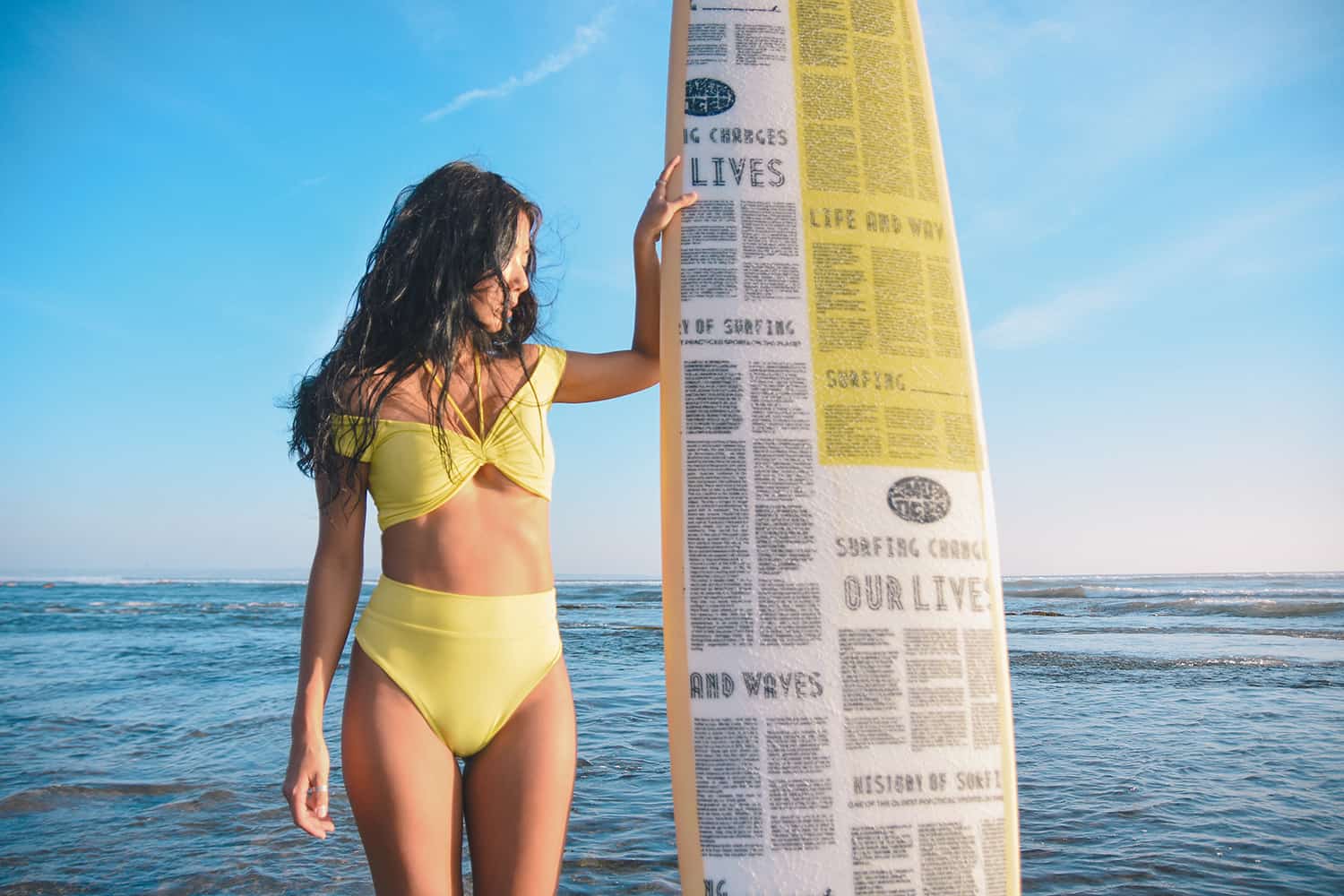 It was important for Beckie that the price point was reasonable and accessible for her customers, without compromising the wages of her workers and Haikini's ethical production process.
Moreover, she ensures that they are not producing too much to combat textile waste and pollution. "In production, it's always going to cost something – fashion is one of the most polluting industries in the world. That is why I adopted the pre-order model, to avoid excess fabrics and waste".
From just wanting to create her own swimwear line, Beckie went beyond that and made it a sustainable brand. Anyone can make their own line of clothing if they wanted to, but to make it sustainable is truly something else.
People who are used to making fast fashion purchases would argue that sustainable clothing is ridiculously expensive. But this is the true cost of fashion. Sustainable fashion challenges the ideal that a ten-dollar bikini top is justifiable. Because at the end of the day, who really pays the price for the things that we wear?
Girl Boss Beckie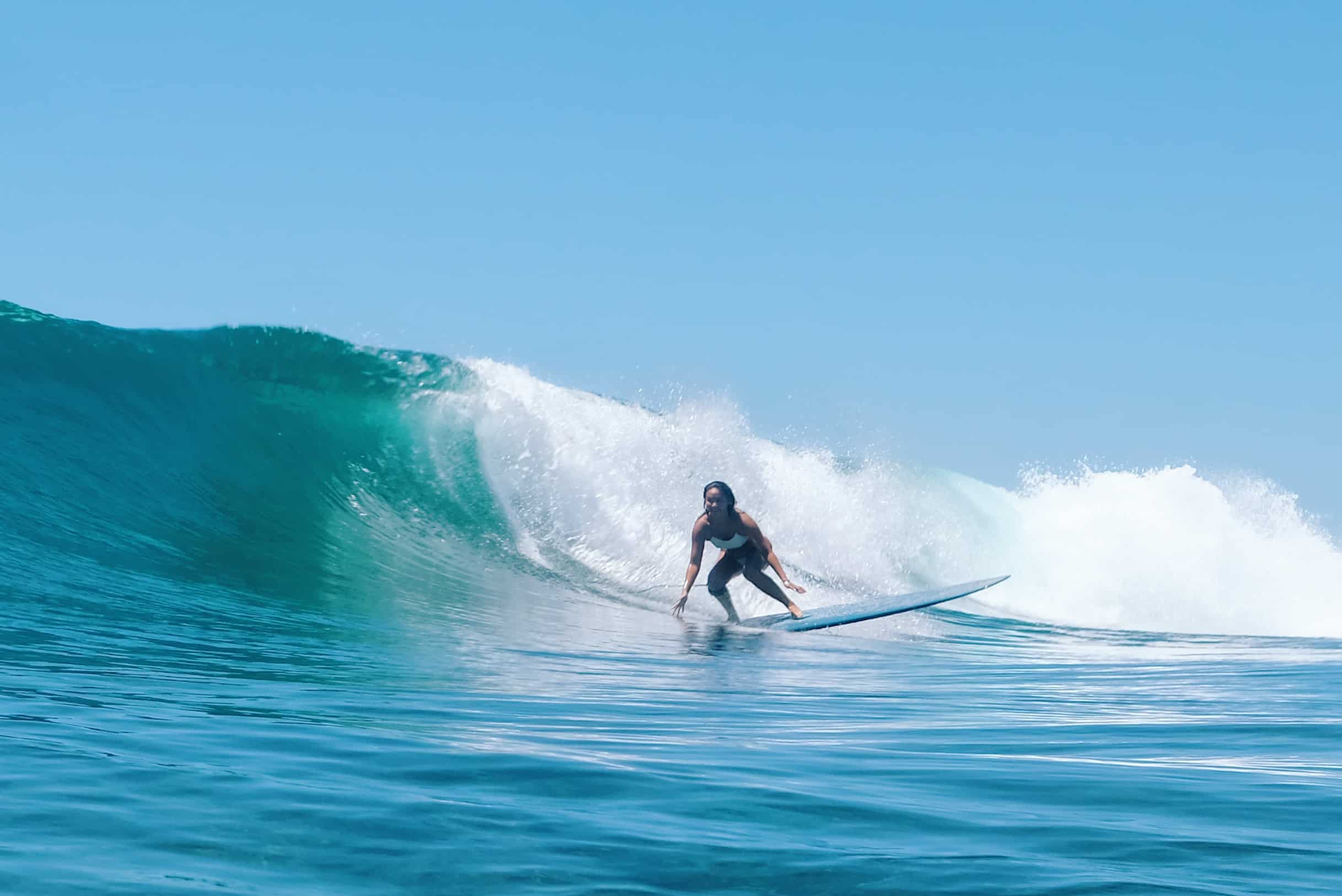 Haikini is run entirely by Girl Boss, Beckie Liu. Everything that you see online – from the marketing, the shoots, to social media is run entirely by her.
One fact that you may not know about our Girl Boss, is her hobby for cosplaying during her early teens. "I would make my own costumes and props through YouTube videos, and learn the process of making my own clothes. With that, I managed to use my minimal yet useful design skills with Haikini".
All the prints and cuts are designed and finalized by Beckie herself. After which, she works collaboratively with local pattern makers in both Singapore and Bali to bring her designs to life.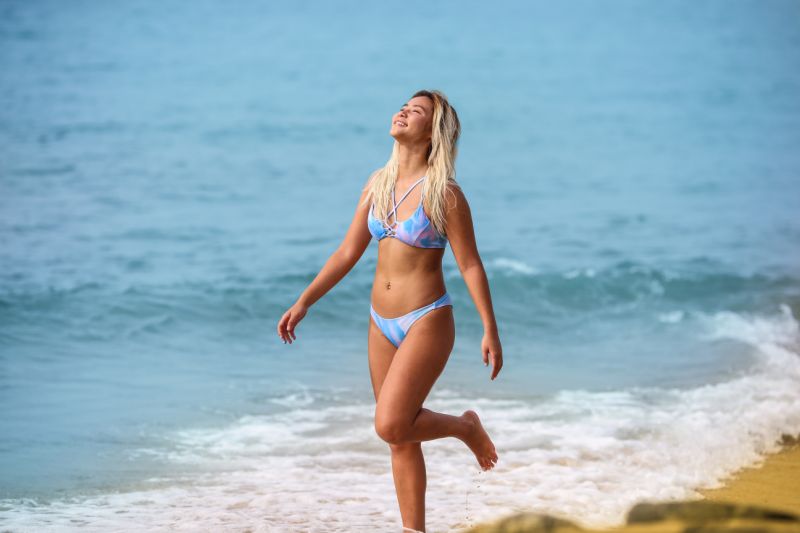 The image of Haikini is supposed to make ethical swimwear attractive and not intimidating. "Haikini is an easy-going brand. But the things that I take seriously are my customer service and my brand ethics."
While Beckie is more hands-on with the creative side of the brand, her good friend, Valerie takes care of the more technical aspects such as the handling of expenses.
Apart from running the show at Haikini, Beckie is also Singapore's first female longboard surfer who represented the country at the recent SEA Games 2019, which was held in the Philippines. She has also competed in other regional competitions such as RAST 2019 in Bali, and a local surf competition in Phuket in August 2019 where she won first place. Surfing has truly become second nature for Beckie and definitely has no plans on stopping.
Haikini: The Heart of Surf Camps for Women in Asia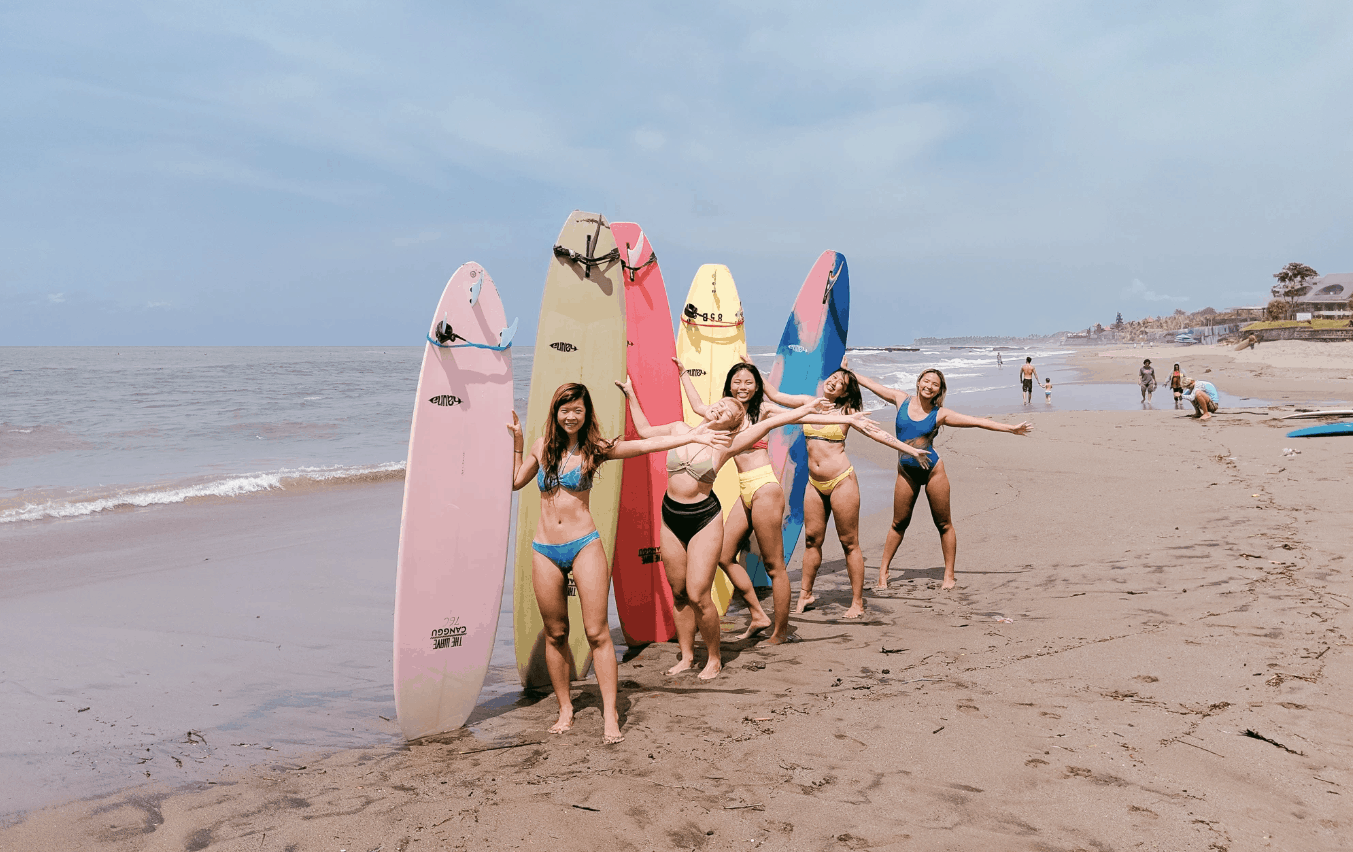 At Haikini, they're not just about swimwear. Did you know that they also hold surf camps?
It all started back in 2018, when they held their first-ever surf camp in Canggu, Bali with just four girls. Catered for absolute beginners and those who have tried out the sport but are looking to improve their skill and technique, everyone is welcome.
Haikini has come a long way since their very first camp. Back then, the camps only included surf lessons. Now, they have elevated the average surf class and created a well-rounded experience for all.
Today, Haikini Surf Camps include perks such as accommodation, airport transfers for arrival and departure from Bali; professional surf photos and videos taken of you; a day trip of the group's choice and even a free Haikini bikini for the ladies. What's not to love?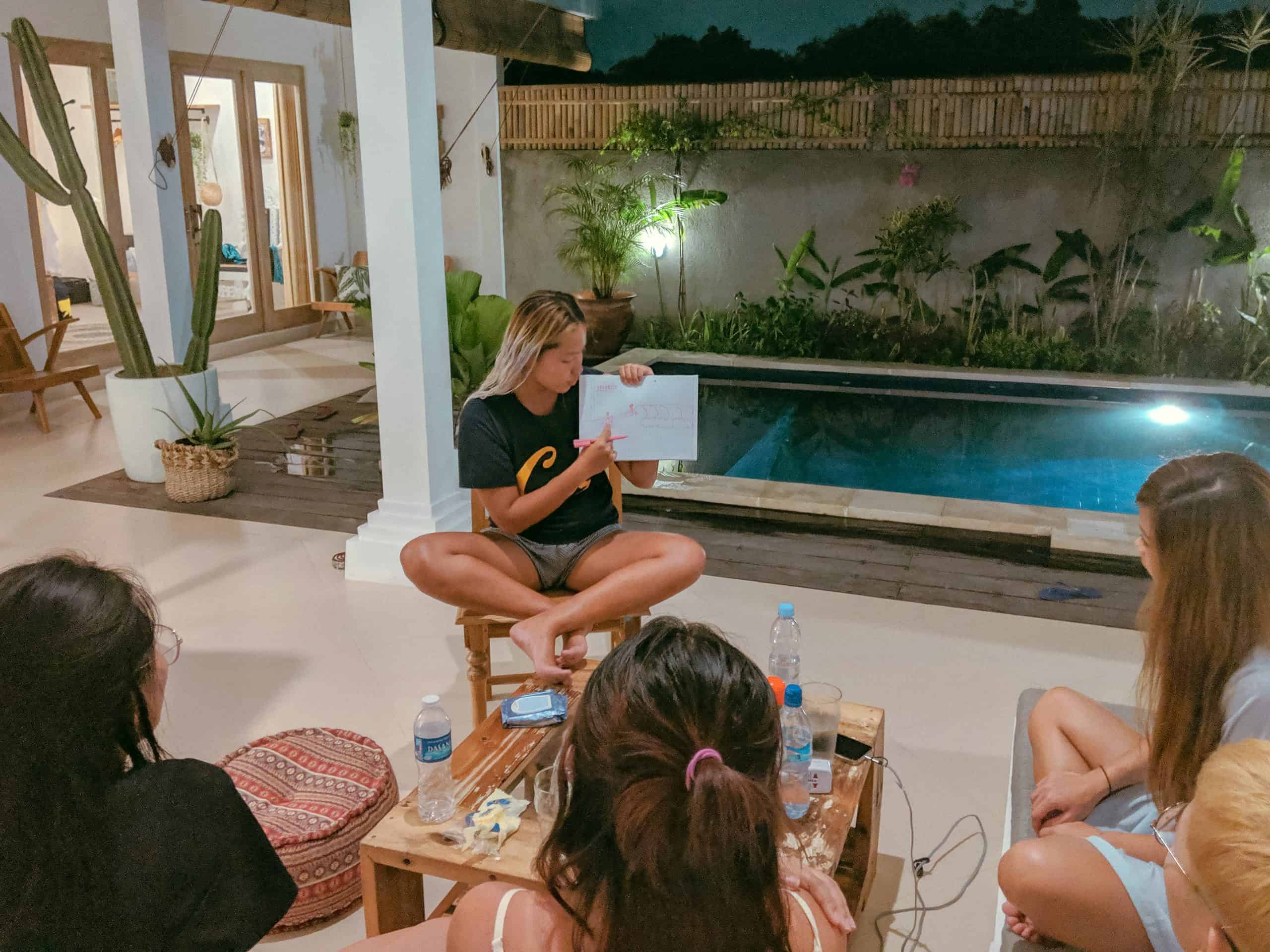 When asked what the best part of each camp is, Beckie said that it was definitely the sense of community. These carefully curated surf camps even have people coming back for the second time.
"I wanted to go beyond being just a business and really create a community – it feels like a more genuine experience". Not only will you learn the art of surfing at these camps, but you will also have the opportunity to be a part of the 'Haikini Seasterhood' and bond with fellow "seasters" coming from all walks of life.
Haikini truly transcends how traditional businesses function and does this by creating personal relationships with their customers and bringing the brand experience to life. 
What's Next for Haikini in 2020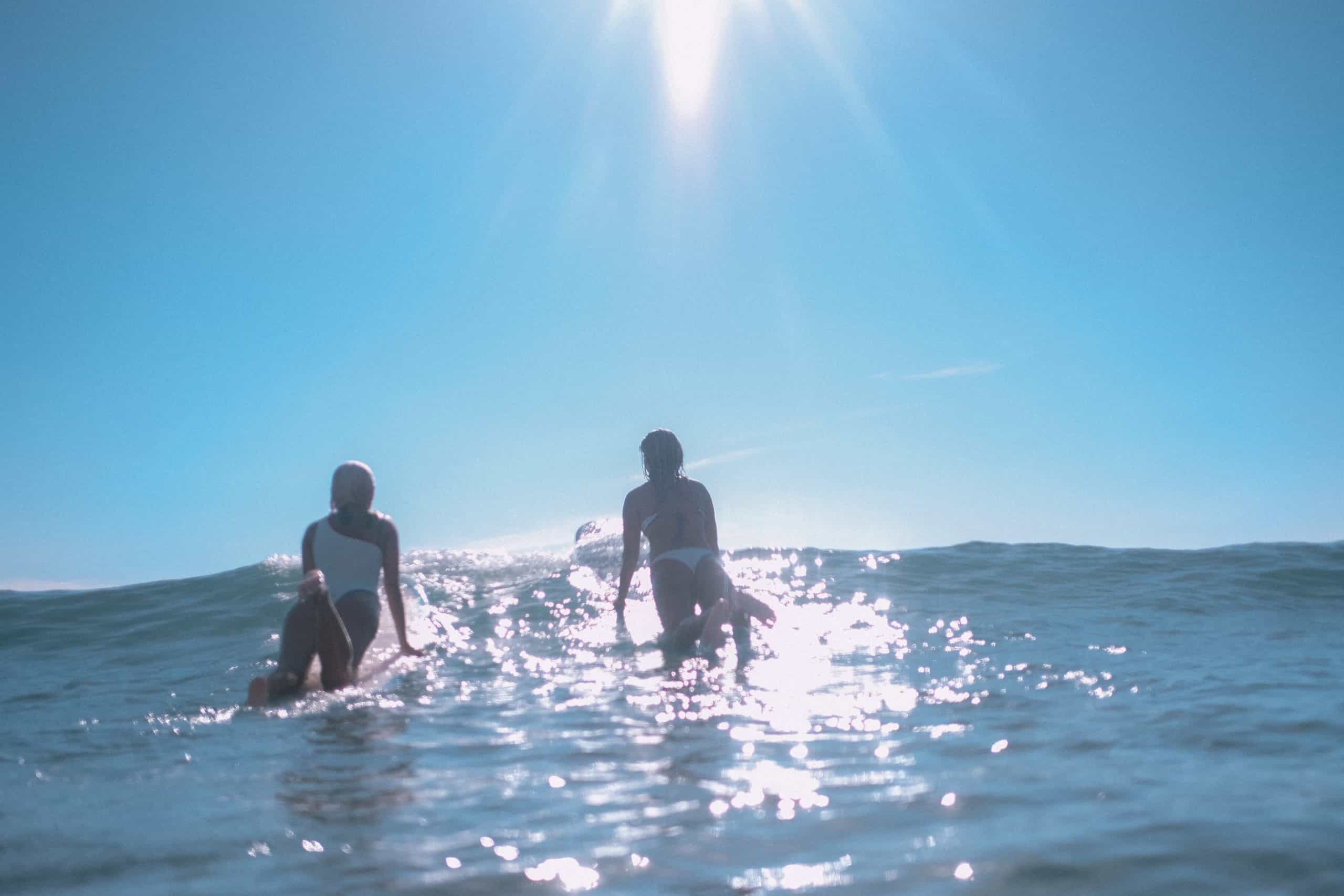 Things are looking up for the ethical swimwear brand in the coming year with new designs and prints, and possibly even new products. Avid Haikini supporters, old and new alike, can expect to see more off-shoulder styles just like their Ariel Off Shoulder Bikini set (which is a crowd favourite) and more from the stunning tie-dye collection.
On top of that, Beckie said that she is also looking into possibly designing rash guards for surfers in the following year. "We definitely want to expand our product line and look into surf wear such as rash guards for those who go under the sun a lot and just need that extra protection. But we'll definitely still keep them functional and stylish all at the same time".
Haikini Surf Camps are also making a comeback at the beginning of 2020 and are bigger and better than before. The previous surf camps were catered to ladies only, but this year's camps are intently curated to cater to different groups of people.
Surf camps held in January will be for females only, while the ones running through February are mixed. "I wanted to expand the Haikini community to be more inclusive, which is why I decided to create a mixed camp next year".
While the Haikini brand definitely has no signs of slowing down, its sustainable business model teaches us to take things at a slower pace and live more consciously – one purchase at a time. Surfer or not, Haikini is surely for everyone and anyone!
Click here to shop Haikini.