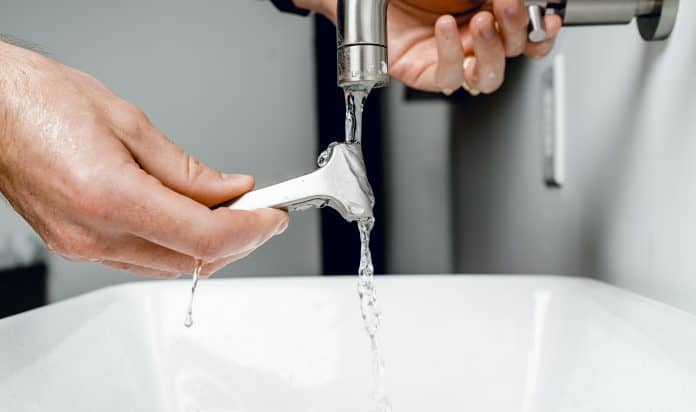 Plumbing woes get most of us flustered. Let's admit it, it is unfamiliar territory and it is often a messy affair. What would you do if you realise your pipes, drains and sinks are faulty? How much does it cost for repair works? Do you then call Public Utilities Board for help?
Don't worry, we got you covered. Here is a meticulously put-together guide of the most reliable licensed plumbing contractors in Singapore!
Do You Need To Engage Licensed Plumbing Contractors?
Only PUB-licensed plumbers are permitted to carry out installation, maintenance and repair of plumbing systems used for potable (drinking) water, sewage and drainage purposes. These include pipes, drains, fittings, valves, and connecting fixtures that will affect the integrity of the system.
However, simple plumbing works such as tap replacements, installation of washbasins and clearing of blocked toilets can be carried out by handymen without a licence.
Top Recommended Plumbing Services In Singapore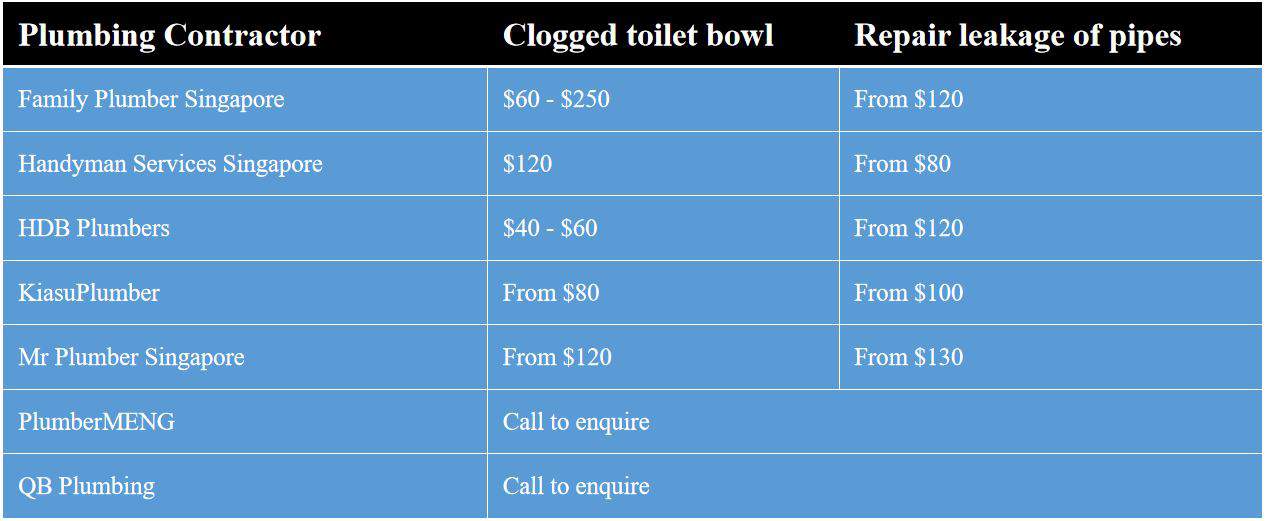 Aiming to be your friendly neighbourhood plumbing service, Family Plumber Singapore is made up of a group of PUB licensed and well-trained plumbers. With over 3 decades of experience since 1988, you can count on them for the most reliable services for all your plumbing needs, be it residential or commercial.
Bathroom sanitary works, kitchen plumbing, water leak detection, pipe and sewer cleaning, water heater repair and even toilet remodelling – you name it, they do it! The plumbers from Family Plumber work tirelessly round the clock daily and traverse the whole of Singapore in well-stocked vans to respond swiftly to any plumbing emergencies.
Contact: 8126 2163
Operations: 24 Hours Daily
If you are looking for a convenient one-stop service for plumbing, electrical, painting and general contract work, Handyman Services Singapore is your contractor to go to! Their team of licensed plumbing experts is made up of local Singaporeans who are highly experienced so that they can speak your lingo and fix your plumbing issues easily.
Be it drain cleaning, pipe leakage inspection or installation of water heater and shower sets, your kitchen and bathroom plumbing needs are all covered.
Handyman Services also promise to provide free services if the same problem recurs within 10 days!
Contact: 8282 6888
Operations: 24 Hours Daily
HDB Plumbers

One of Singapore's more established plumbing service, HDB Plumbers prides themselves on providing 24/7 services and a quick response time of 1-3 hours! Because they understand that plumbing emergencies are often unexpected and urgent.
Set your mind at ease with their team of veteran plumbers who have more than 15 years of practical experience. From choked drains to kitchen sanitary repair works and even pipe leakages, they operate on a fast same-day service to resolve all your HDB-related plumbing problems. What's even better? HDB Plumbers has a transparent pricing list and also offers one of the cheapest plumbing services in Singapore!
Contact: 8491 6116
Operations: 24 Hours Daily
This family-owned plumbing contractor is a leading plumbing service in Singapore that has been operating since 1998. Not only is their team fully licensed and insured, they are also qualified plumbers who are trained to work on complicated plumbing jobs.
Their core plumbing repair services include water leakage detection and repair, water heater repair, backflow prevention, clearing clogged sinks, burst pipes and many others. With plumbers stationed at various parts of Singapore, KiasuPlumber's response time is typically less than an hour as they pride themselves on being efficient. For their high-quality workmanship, you would be pleased to know that their prices are also very reasonable!
Contact: 8820 5579
Operations: 24 Hours Daily
With more than 10 years of knowledge in this field and boasting a high number of positive online reviews, Mr Plumber Singapore is definitely a trustworthy plumbing contractor that you can rely on.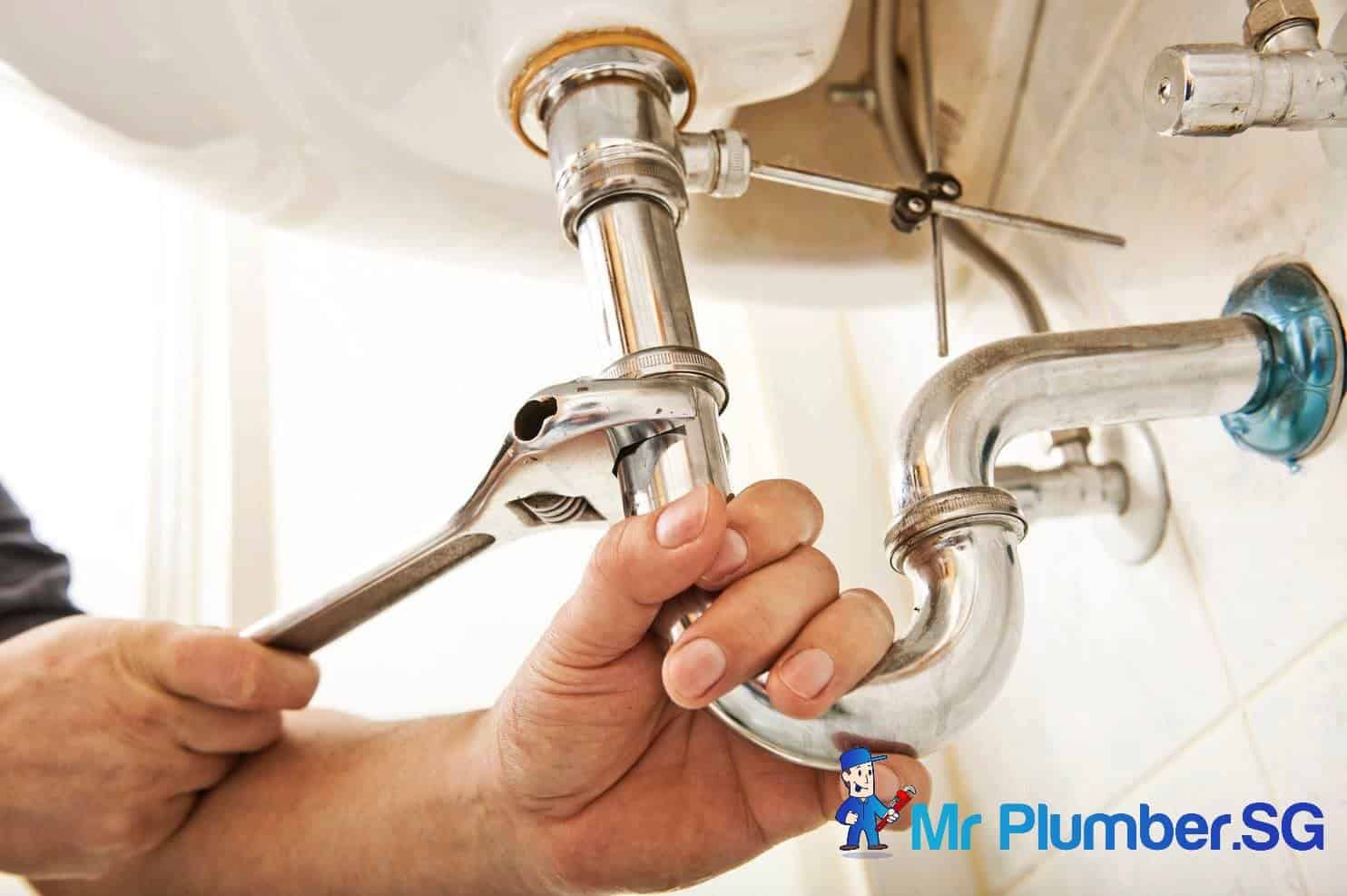 They offer a comprehensive range of plumbing services such as unclogging of the floor and greased trap chokes, installation and repair of water heaters, plumbing leakages and more.
Not only are they a one-stop service, but their plumbers are also PUB licensed and BCA certified while possessing vast experiences in both residential and commercial plumbing works.
With skilled plumbers located conveniently in the West, East, North and Central parts of Singapore, rest assured that they will be there in a jiffy to save the day!
Contact: 6653 6258
Operations: 9am to 9pm Daily
If you currently reside in the north of Singapore, PlumberMENG would be your most trusted and recommended plumber! Servicing the residents of Yishun, Sembawang, Woodlands, Ang Mo Kio, Bishan and Yio Chu Kang dedicatedly, Ah Meng is a licensed plumber who has amassed more than 25 years of professional experience in residential plumbing.
Honesty and professionalism are what keeps his customers from coming back repeatedly because well, no one likes to be overcharged by unethical businesses.
From the commonly encountered choked sinks and drainage to more complicated plumbing services, PlumberMENG promises to handle all problems with efficiency and a personable attitude. And a bonus, no public holiday or weekend surcharges!
Contact: 9853 0163
Operations: Until 1130pm Daily
Although they are relatively new, QB Plumbing has gained quite a strong reputation for being reliable and affordable while providing high levels of customer service!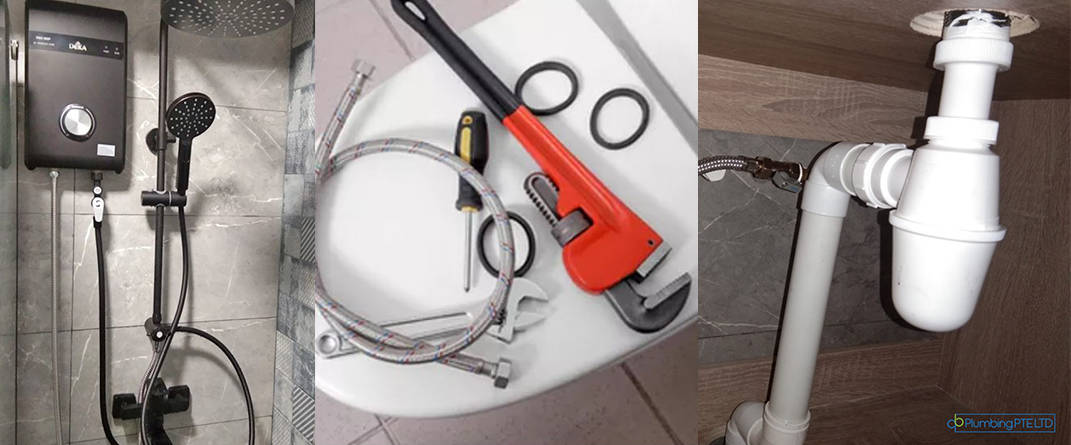 With the purpose of surpassing customers' expectations, these professionals are equipped with modern technology and products to resolve any plumbing problems you encounter.
Besides the usual choking and leaking issues, their licensed plumbers are also certified to inspect and sterilise water tanks. Still uncertain as to whether QB Plumbing is for you? You can rest assured by the many positive reviews which they have garnered online on their plumbing services.
Contact: 8877 0880
Operations: 24 Hours Daily
What To Look Out For When You Engage Plumbing Services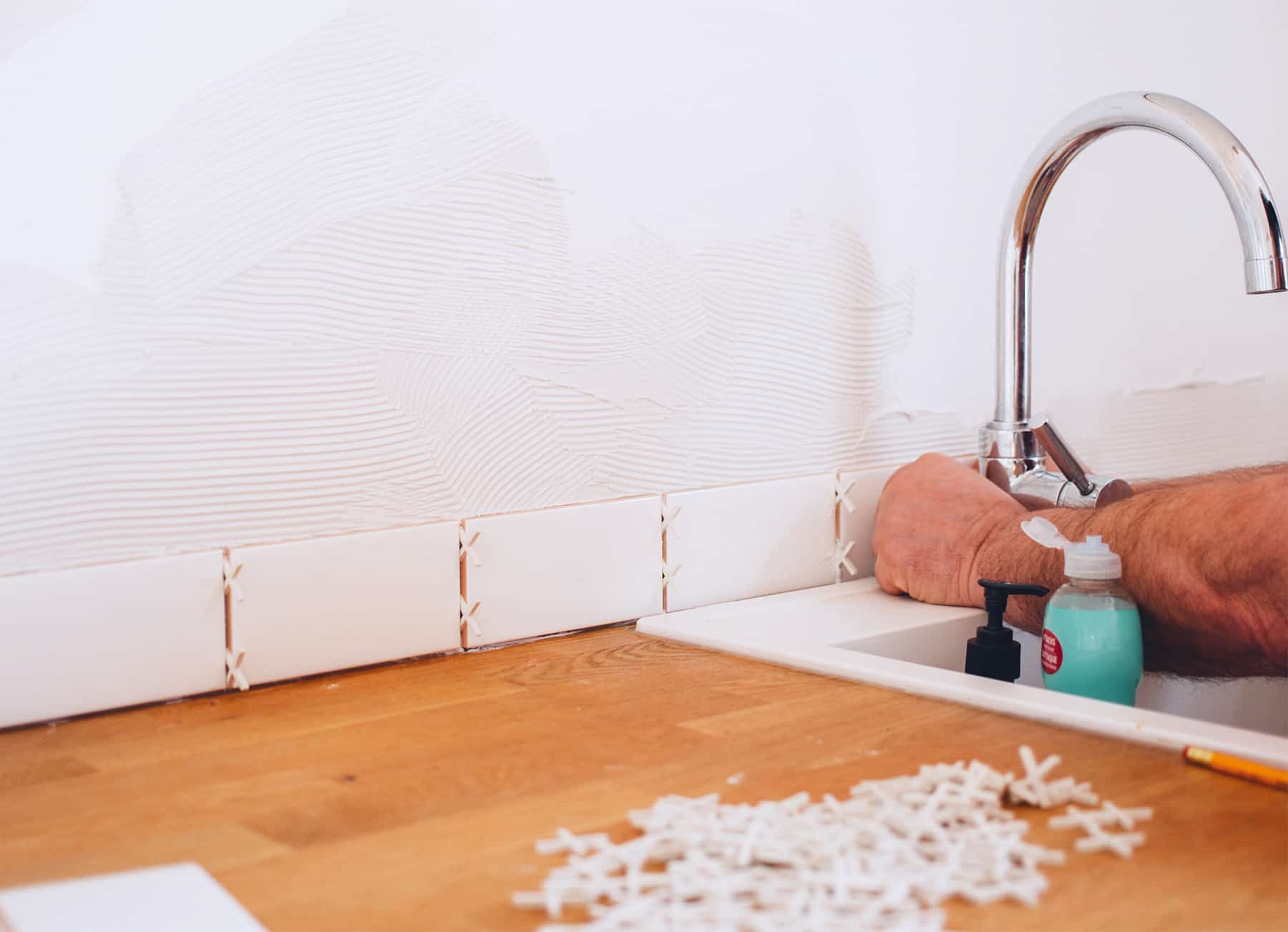 Be wary of hidden costs such as transport charges, overtime charges, inspection fees and material fees. Always ask for the total cost upfront before agreeing on the job.
Any price negotiation and price agreement between you and your plumber should be done in black and white, such as phone messages, to avoid disputes and scams.
Besides hiring a licensed plumber for peace of mind, remember to also ask for the warranty terms and conditions in case the plumbing works are not done properly.
With that, we hope to have eased your headaches of searching for a reliable plumbing contractor in Singapore.