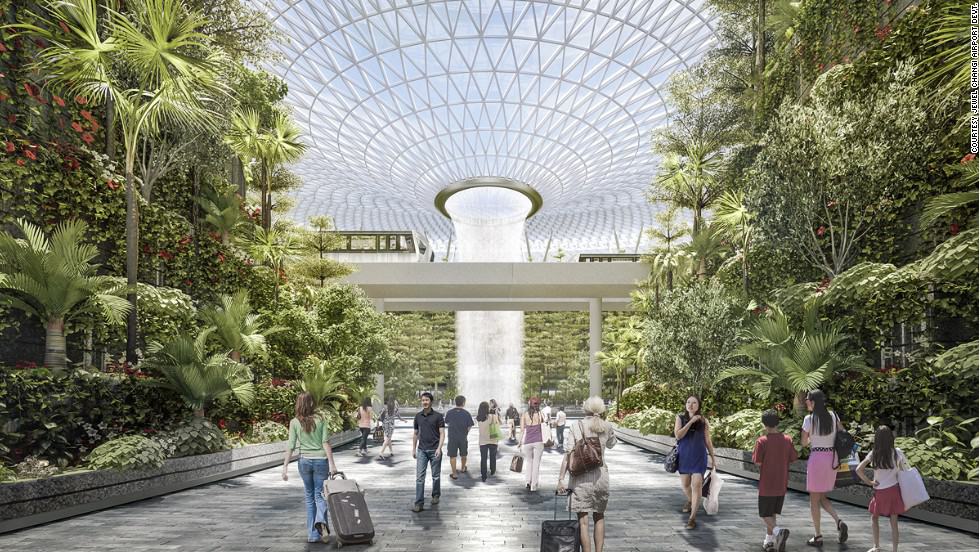 And here's what you might get to see from the 3 renowned architects
With the recent announcement of Terminal 4's opening, we were more than surprised to see the announcement of yet another terminal, Terminal 5. With this announcement, comes a global contest to design the newest travel hub on our humble island.
Changi East Project
Terminal 5 will expect to host 50 million passengers annually; doubling its current capacity, it will achieve a grand total of 135 million passengers for Changi Airport. T5 will be connected to the 3 other current terminals and the MRT system. With the envisioned capacity, T5 will put Singapore at the top for the world's highest airport traffic. In 2016, Singapore ranked 16th with 50 million passenger traffic while Atlantic International Airport tops the chart with 100 million passenger traffic. All of which is part of the Changi East Plan to level up Singapore's reputation as an international hub.
What to expect
In the running, 3 prominent architectural firms have surfaced: Heatherwick Studio, Grimshaw and SOM with Moshe Safdie.
Heatherwick Studio is founded by Thomas Heatherwick, who is renowned for his eccentric designs and vision for art. They aim to design to "fulfils spirit and letter of the brief in an inventive way." A project close to home by Heatherwick Studio would be NTU's learning hub that won the BCA Green Mark Platinum Award for sustainability.
Have you seen this? Yup, the Vessel was designed by Heatherwick Studios.
Grimshaw Architect is an architectural firm based in London founded in 1980 and is one of the leading pioneering companies in the field. You would expect a unique yet refined experience in T5 based on their previous experience with others airport projects—Zurich Airport in Germany and Pulkovo Airport in Russia.
Skidmore, Owings & Merrill (SOM) is an American architectural, urban planning and engineering firm founded in 1936. SOM is no new name to the industry, with 10,000 projects in over 50 countries! Heard of the tallest building in the world—the Burj Khalifa? That was designed by then SOM's architect Adrian Smith.
SOM designed many airports as well, notably in Saudi Arabia and Israel. And last but not least, SOM was the firm that set up T3 as well!
This list is definitely not conclusive, with other less renowned architectural firms in the making. But, we can't help but get overly excited, especially after the grand display of T4!
With Terminal 4 looking like this, we can't wait for the official look of T5.