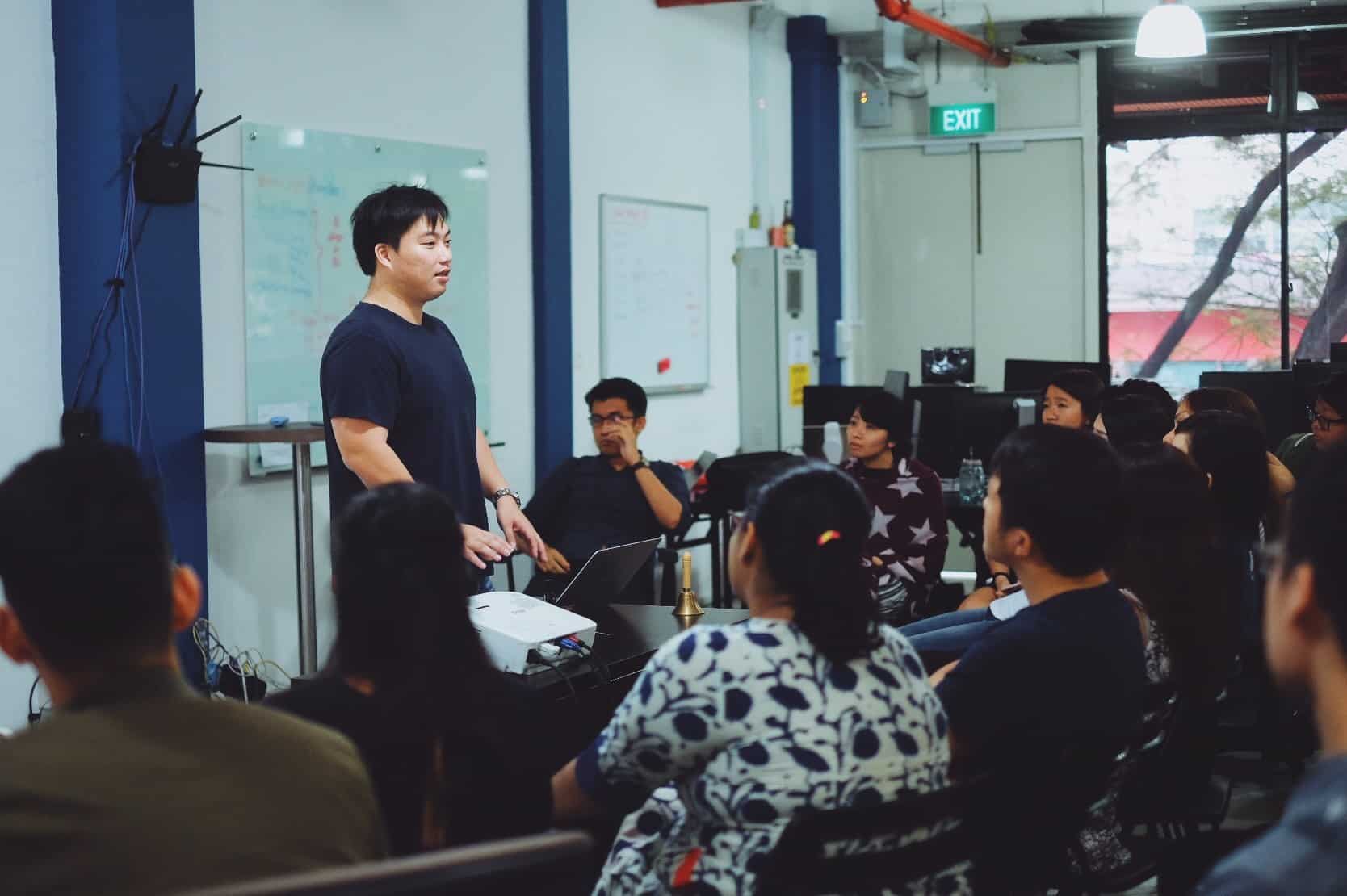 From hawkers to Michelin-starred restaurants, and caterers to fast food chains, Oddle is set to heat up the F&B industry in the coming years.
Two years ago, Jonathan Lim sat down with DBS Bank and had a heart-to-heart chat about his voyage as an entrepreneur. When the banking corporation asked the Oddle co-founder what he saw himself doing in 2030, he gave an unexpected response:
"Probably owning a dog farm with my wife."
It was a blazing bolt from the blue because Jonathan runs three businesses in the F&B field – Oddle, an online ordering startup he co-founded with Pua Yong Xiang and Jeremy Lee, is one of them. Unlike most food ordering marketplaces that fish big revenues through transaction fees, Oddle keeps it inexpensive by employing a cost-effective solution. The startup charges a flat fee for every restaurant outlet.
Any casual observer who sees Jonathan spearheading the operations in his businesses would think to themselves, "Now here's a chap who's going to stick around in the F&B industry for good."
Who would've thought that a dog farm is in the offing?
Granted, rubbing elbows with pups is in the cards – but for now, it looks like Jonathan is committing his time and energy on running his three brainchilds. Besides managing Oddle, he's also the owner of a grill and salad restaurant called The Lawn. His third brainchild is FeastBump, a food delivery service initiated by Oddle back in 2015.
The F&B scene is an increasingly brutal industry, yet money was never an ingredient in Jonathan's business goals. At this point, you're likely to be intrigued by him. We recently spoke with the restaurateur and entrepreneur about his vision and the technology trends he reckon will happen in the F&B industry.
Here's what went down during the interview:

L to R: Pua Yong Xiang, Jonathan Lim, Jeremy Lee
Back on 2013, you guys founded Oddle with a vision. Now that three years have passed, do you find your vision evolving?
"It's still the same – enabling world-class technology at affordable rates. We want to help restaurants engage their customers, as well as grow and manage their businesses."
Do you have an accomplishment that you consider to the most significant in Oddle?
"We're proud of the variety of customers who have come on board with us! We've signed up all kinds of eateries, from hawkers to Michelin-starred restaurants, and caterers to fast food chains.
I took a gander at FeastBump – how witty! I was reading the Islandwide Coverage bit and I had Liam Neeson in my head the whole time. What can we expect from FeastBump in 2017?
Feastbump is all about bringing the right food on the right occasion. Rather than focusing on bringing the best discounts, we're working on bringing a greater variety of food to our consumers."
Imagine you have a crystal ball right in front of you. What technological trends do you predict will occur within the F&B industry? How do you think the industry will be affected over the next couple of years?
"The online food ordering scene will start to shape up.
Food delivery marketplace will consolidate as they're subsidising the behaviour of consumers to order online. We're already seeing food marketplaces failing in some Asian cities, [so] there'll be an increasing need for restaurants to adopt technology.
Rental hikes will force restaurants to go into survival mode and start looking for businesses on online channels."
I often ask entrepreneurs about the lessons they've learned along the way. Let's do something a little different – what lessons are you still learning?
"It's always about the marathon – not the sprint. We believe the small victories will lead us to the big win."