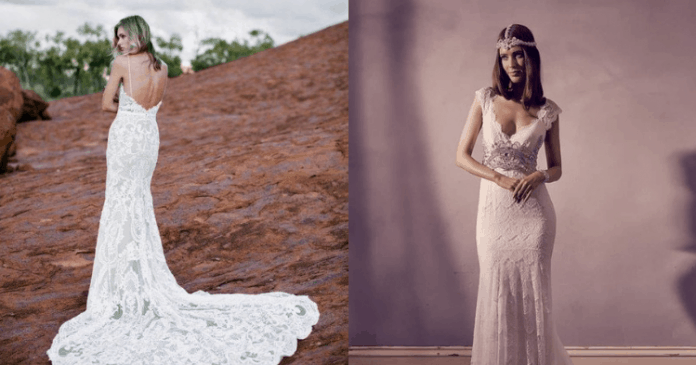 As millennials, many of us spend our lives searching for our kind of perfection. From curating our insta-worthy dates, flaunting OOTDs in eclectic cafe on date nights to glamourizing weddings at exotic, faraway locations, our search for individualism takes us far and wide.
For Natalia Lukito, it took her all over the world. An aspiring Bohemian bride with a keen eye for design, she was looking for the right dress – one that exudes a touch of bohemian, free-spirit charm, and of good design and quality.
Her search for the perfect dress was honestly, a needle in a haystack, possibly even harder than finding the love of her life. Shop after shop – she found that the designs were significantly conventional, too traditional and many were of poor quality and design.
Majority of the international designer gowns available in Singapore at the time were also at over the roof prices. Nothing stood out.
Nothing brought out the free spirited, edgy fashionista in her, until she chanced upon a Katie May gown.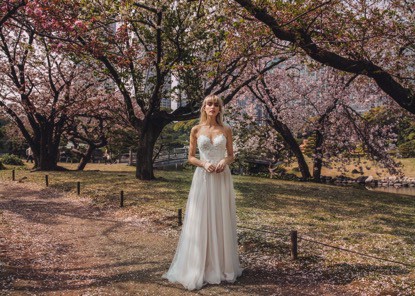 While ordering the gown of her life from the other side of the world and going through the waiting, tracking, shipping and delivery process, she spiralled into a creative chain of ideas.
Her bridal gown dreams had come true. But what if she could lessen the steps and make it easier for other aspiring dreamer brides?
After a dreamlike wedding on the white beaches of Bali, she took another leap of faith and said "I Do" to spinning her ideas into action.
Frieda Brides was born
She started searching for her array of designers across the globe, spanning from Australia to the trendy streets of New York, handpicking the dreamiest designer gowns for alternative, modern brides – from bohemian styles to simple chic designs.

A Singapore-based bridal boutique, Frieda Brides offers a breathless collection of exotic gowns from all over the world.
And to make designer quality gowns more accessible, the curated designers are of more accessible prices; gowns are made available for both purchase and rental.
Natalia's versatile outlook on her gown collection meant she gave her clients a diverse range of options from customizing bespoke gowns, rentals to actual purchase in personalized consultations and fittings.
She understood that every bride needed her space to find "the one" thus provided private fittings and gown recce.
A Spectrum of Designs
It was on the sandy islands of Gold Coast where she met a like-minded partner in crime, the founder of Made with Love brand, Carla. Made with love's collection brought out the modern elegance with bohemian glamour and sensual silhouettes
An international label with handmade feminine and free-spirited bow-wow gowns, what added to its appeal was the friendly price tags that came with it.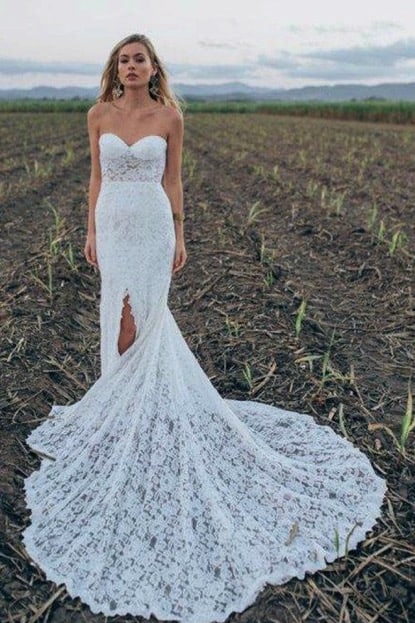 For a bolder statement, Natalia collaborated with Maggie Sottero designs to bring in a cutting-edge collection of show-stopping trains, plunging necklines and alluring embellishments.
Meant for the adventurous dreamers who're endearing modern romantics on the inside, this collection offers mermaid cuts, beaded laces, A-line cuts to sleek satin gowns for all curves, the gorgeous alternatives that exude the inner rockstar in every bride.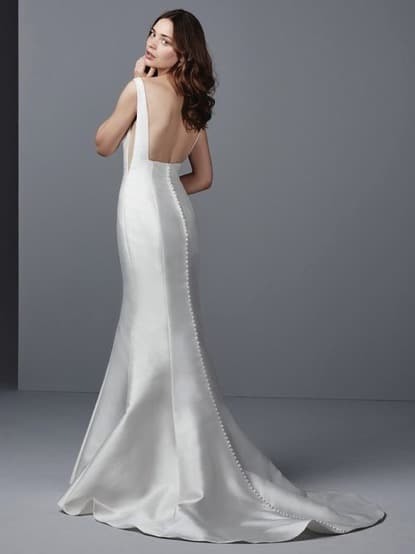 A Flair for All Things Natural

Natalia's beach wedding dreams didn't end after her wedding – it escalated into her handpicked collections for Frieda Brides.
A beach fanatic herself, Natalia got inspired by Tatyana's alluring and flowing lines and sheer chiffon.
Straight off the racks from this New Yorker designer and into the airy, cozy studio of Frieda Brides, these chic styles are ready to rock and roll at any beach, island or destination wedding.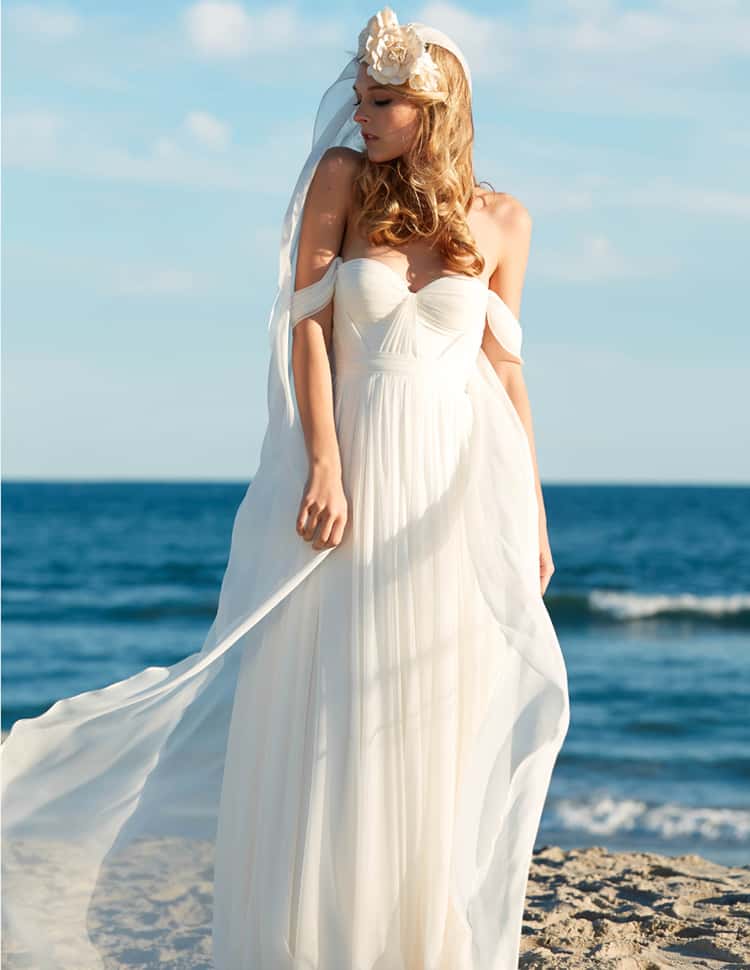 Curated off the rustic streets of London, Natalia's collaboration with Catherine Deane evokes the raw essence of modern vintage glamour and sensual offbeat trends.
From lacey bodice tops in figure-enhancing 2 piece outfits, carefully cropped cream pants to exquisite jumpsuits, this luxury range provides an embodiment of style for every bridal queen.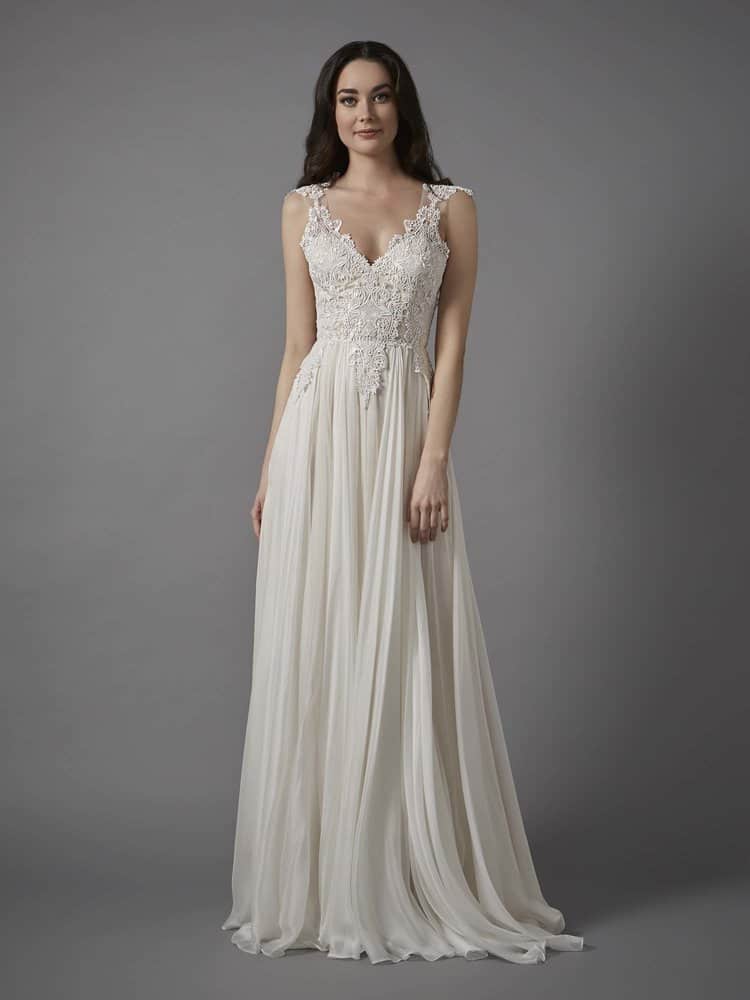 The place where urban romance materializes, Natalia aims to make Frieda Brides your modern day bridal solution to gorgeous, chic, alternative gowns at accessible prices for purchase and rental. 
To find out more, click here.