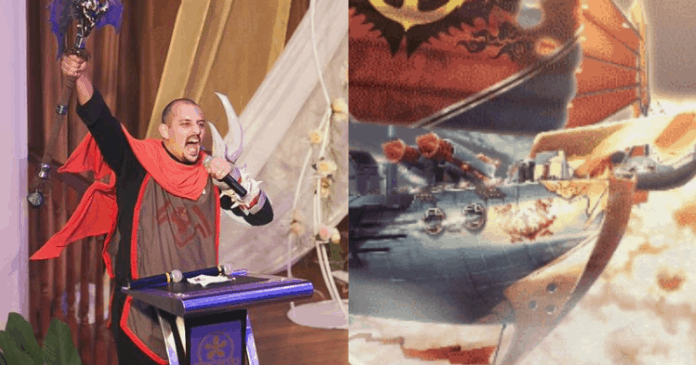 I'm cooing at the stunning 400 steampunk-inspired moving pieces that come with Avertigos, a game that raised north of $200,000 dollars on crowdfunding platform Kickstarter.
The first time I play Avertigos, I do so with Sean Padman, one of Avertigos' game designers. He's a massive geek who imparts copious amounts of fascinating information in a conversation – so wannabe geeks like me can 'trivia drop' to my friends and gain an edge on the 'geek cred' ladder.
Avertigos possesses astounding design, mythology, and intricate methodology. It's a result of the calibre of eight individuals from Playware Hobbies, the entertainment arm of Playware Studios, which is a Singaporean gamification company.
The company has previously worked on some MMO-styled edutainment games for schools.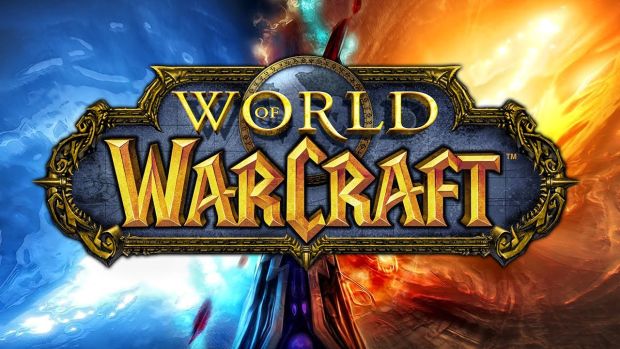 Ahoy, Me Mateys!
Enter the vast world of board games – while there's nostalgia that goes into a game of Snakes n' Ladders, a game like Avertigos that's set in an alternate history version of our world sits on a separate kind of pedestal.
I'm plodding through cloudy South China Skies as the story of Avertigos rolls off Sean's tongue. Avertigos is set in a world where Zheng He has returned to China after discovering trade crossroads around the world.
"The only major difference is that when he returns to China, instead of the Chinese turning inwards, burning the fleet, and cutting ties with the world, they reward him for what he's done, giving him a larger fleet and keeping everything outwards.
By the time the Europeans come out of their shell, China has very strong trade routes. Instead of colonisation taking place, it becomes a world purely focused on trade."
The world in Avertigos is controlled by trade families that make use of a material called Bianora to create floating devices, which gradually allowed for floating ships. This ties into the game seamlessly, giving reasoning to the cool 'flying ships' aesthetic that its players control.
When you enter the world of Avertigos at a game table, your objective is to conquer trade routes. You can also reign by eliminating your opponents, though Sean says this is "more of a show of force as opposed to actual battles and force".
With a barrage of moving parts and mechanics that range from currency, trade, ship components and varying attack methods, Avertigos is a game that looks and sounds like it commands a minimal level of skill and interest before a player decides to embark on it.
While casual gamers can enjoy Avertigos, it's more likely that a hardcore audience will appreciate it more. With that said, there are varying game modes that allow casual gamers to have fun as well, honing their skills and familiarity as they go.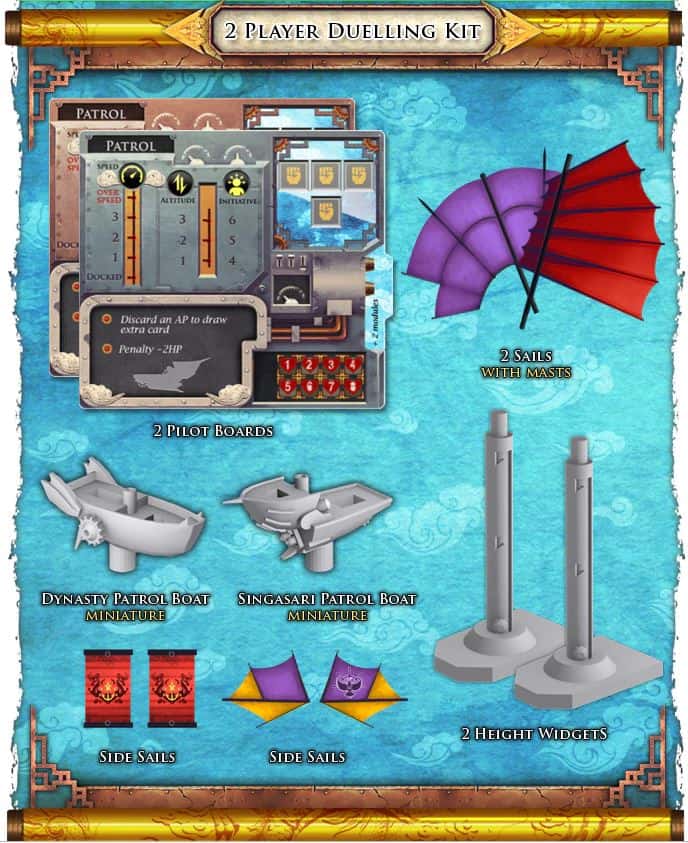 "If you like ships, if you like flying, if you like flying ships, war games, tabletops, tactics, that's your kinda game. There's a skirmish mode, where two friends take a ship, build a ship each, fight, that's it. Done."
Sky High
Playware Hobbies is working on its second instalment of Avertigos after a successful first Kickstarter game.
This isn't my first feature on successful geeky Kickstarter projects, so I know that there are some elements about Kickstarter and audience that proves a repeated edge for creators, over retail options which may seem like a dead apparent choice.
Crowdfunding platforms serve a primary purpose of helping creators get funded, though other advantages seem to outweigh that functionality for many. With products by big boys seeing wildly successful funding runs, the magic of the platform being lost is a worry for many.
Given that Avertigos has the initial backing of a company first and foremost, it's definite that they aren't exactly the underdogs. On the other hand, they aren't the goliaths either.
Much of the projects on Kickstarter are single creator attempts, like one of my previous features, Endogenesis by David Goh.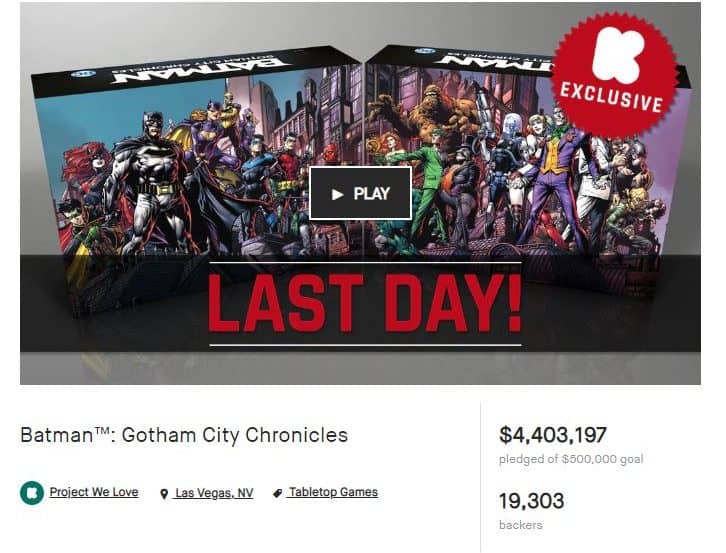 "Not that we didn't have money at all, but we realised that we would have to take it through crowdfunding to get enough money to get it out there in the first place."
Even then, Sean tells me that some unforeseen costs racked up. For one, the cost of miniatures were higher than they'd anticipated, and for a miniature-based game, that's an intense rack-up.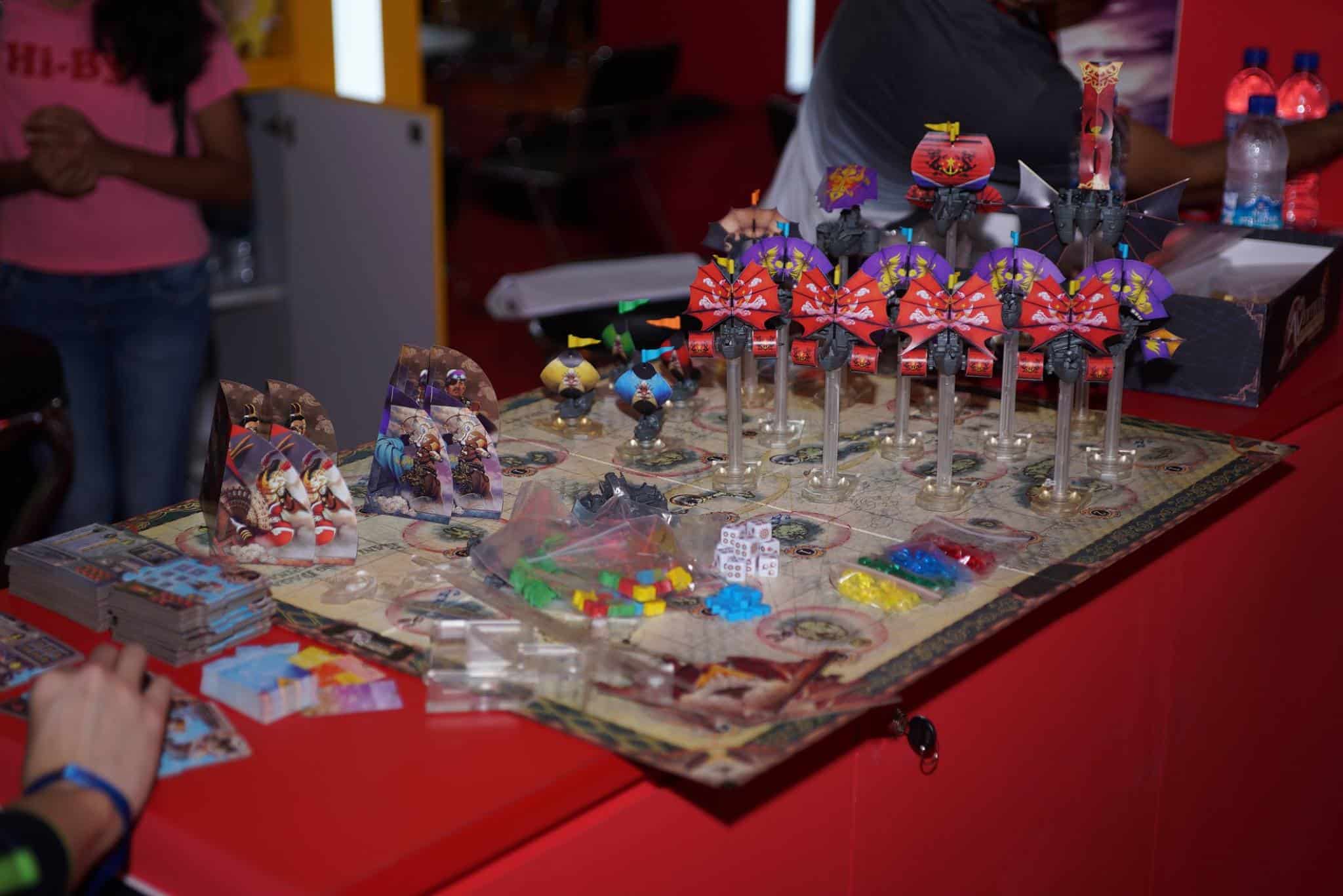 Still, a platform like Kickstarter offers more than just monetary backing to a company like Playware Hobbies, which creates products that could be considered somewhat of a niche, particularly in Singapore where market proportions may be the same, but counts are almost definitely lower.
"We wanted to make a game that appealed to boardgamers. It would be funded by people who want and see the need for the game. It would mean that we had something good, that gamers wanted."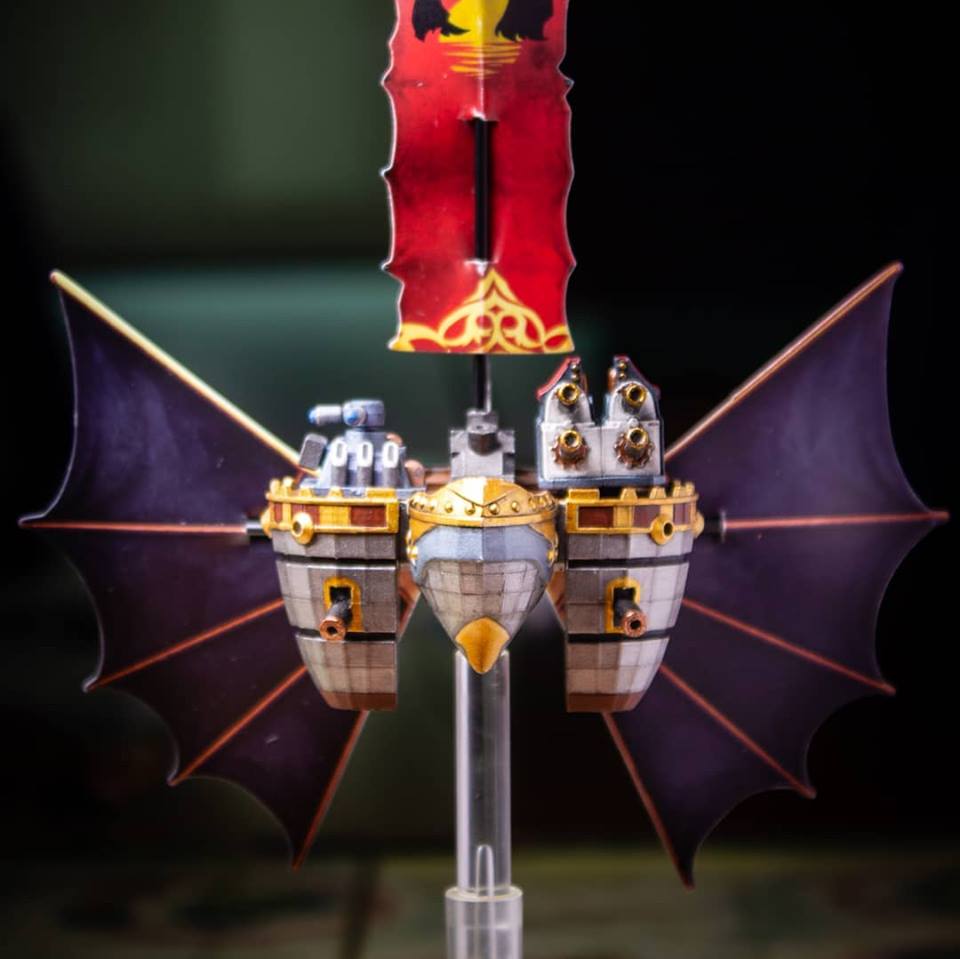 Platforms like Kickstarter are a good way for consumers to get their hands on quality products.
All Hands on Deck
While the conceptualisation of Avertigos stemmed from a very simple idea, everything since has been nothing short of feats achieved by the team.
"Being funded is just the first step. Once you're funded, there's still so much more to be done. This is why so many people are so wary about Kickstarter these days because the delivery doesn't match what they were promised when they backed."
With over 500 backers, the team had to manually sort all the moving components of the game, partially owing to an innate desire to ensure that each and every piece had been hand-sorted and checked for quality by the team.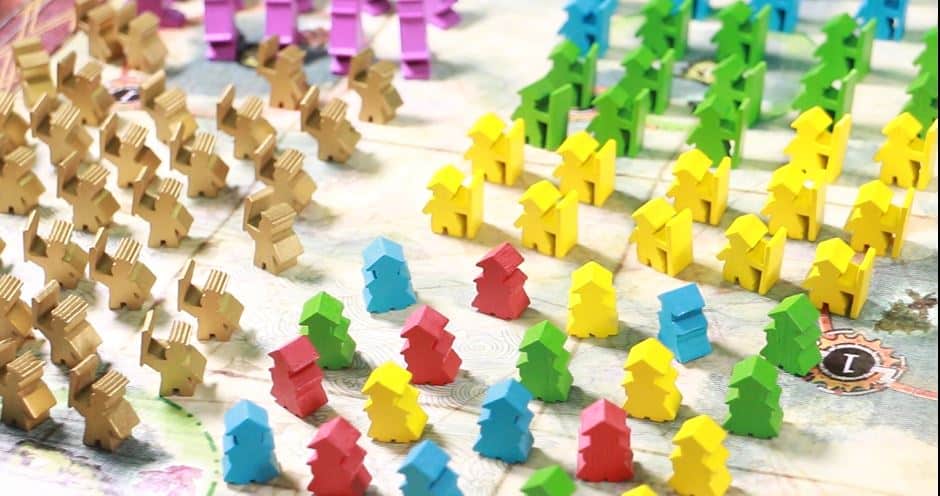 Apart from flat design, the team also had to master 3D design for their ships, all of which were 3D printed, particularly in prototyping and testing stages.
Not to mention, game design elements to ensure balance and a functional but attractive combination of game mechanics was a whole other ball game.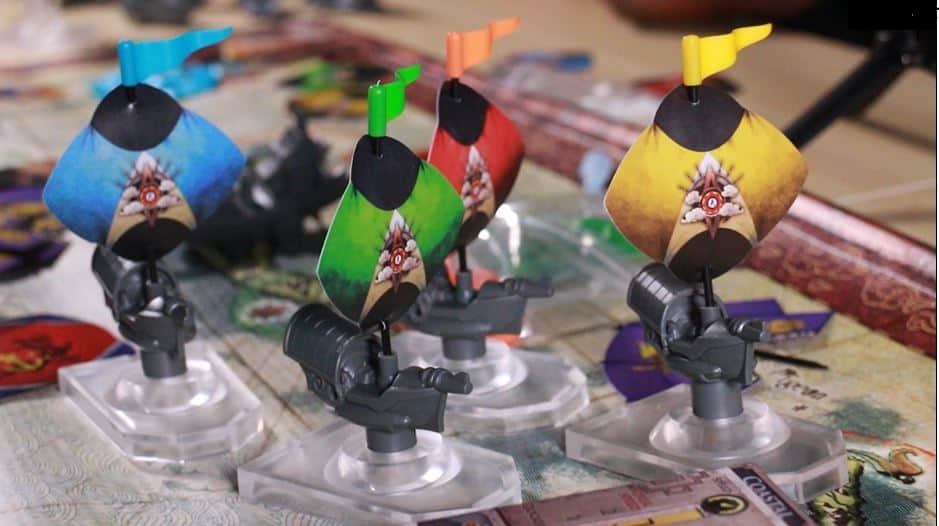 The Playware team also spent months leading up to the campaign marketing the campaign on forums, and not forsaking the local boardgaming community despite the fact that their product was set for an international release.
"It was always important to have our people connected to this game, we're an SG based team, and almost all of us are Singaporean."
In fact, the game has much more to do with Singaporean perspectives than one may think.
Colonialism At The Heart of Gaming
Sean opens my eyes to the unique perspective that Avertigos gives to command and conquer styles of gaming and long extant colonialist games. Talking about how many view colonialism from western prisms, Avertigos is exploration of how the world would have functioned without all of it.
Much like with Singapore which was once colonised, but is now free.
"Thankfully, Singaporeans bought into it. They did hear it, and they did buy into the idea of an Asia that hadn't been colonised.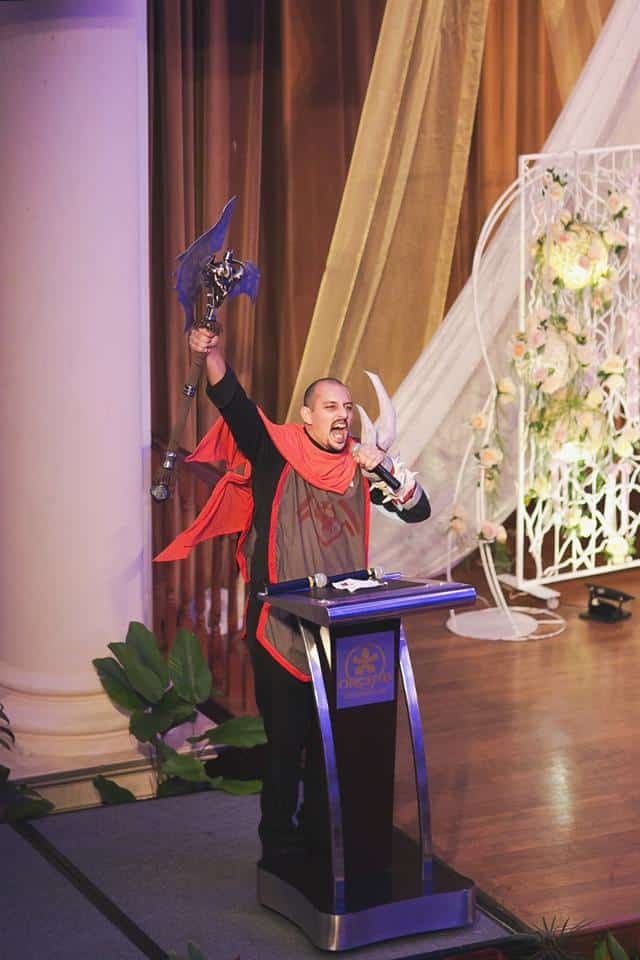 "The idea of an Asia that wasn't cornered or centred around Western ideas. That wasn't looked at from the outside – like here I am in the US talking about how to decolonise Vietnam."
A sizeable number of Avertigos' backers are from Singapore, a reflection of the supportive and interested community that exists here.
For Sean, there are other problems more sizeable, one of which extends far beyond the community here.
As a creator myself, it's a problem that the people around me and I are all too familiar with. It is the reason why our hustle does not translate quite as well as it could, and it's an opinion that's backed up by many other local creators.
"One of the sad things that is unfortunately still a bit true, is the idea that it's very hard to get the SG community at large enthusiastic about something Singapore made. Especially when it came to getting press coverage."
Passion Rules The Game
Elaborating on the problems that creators face, Sean tells me that one of the fastest ways to fix creative gaps is to do better on both sides with the establishment of dialogue. He points out that games are an art form that straddles the lines of interaction beautifully.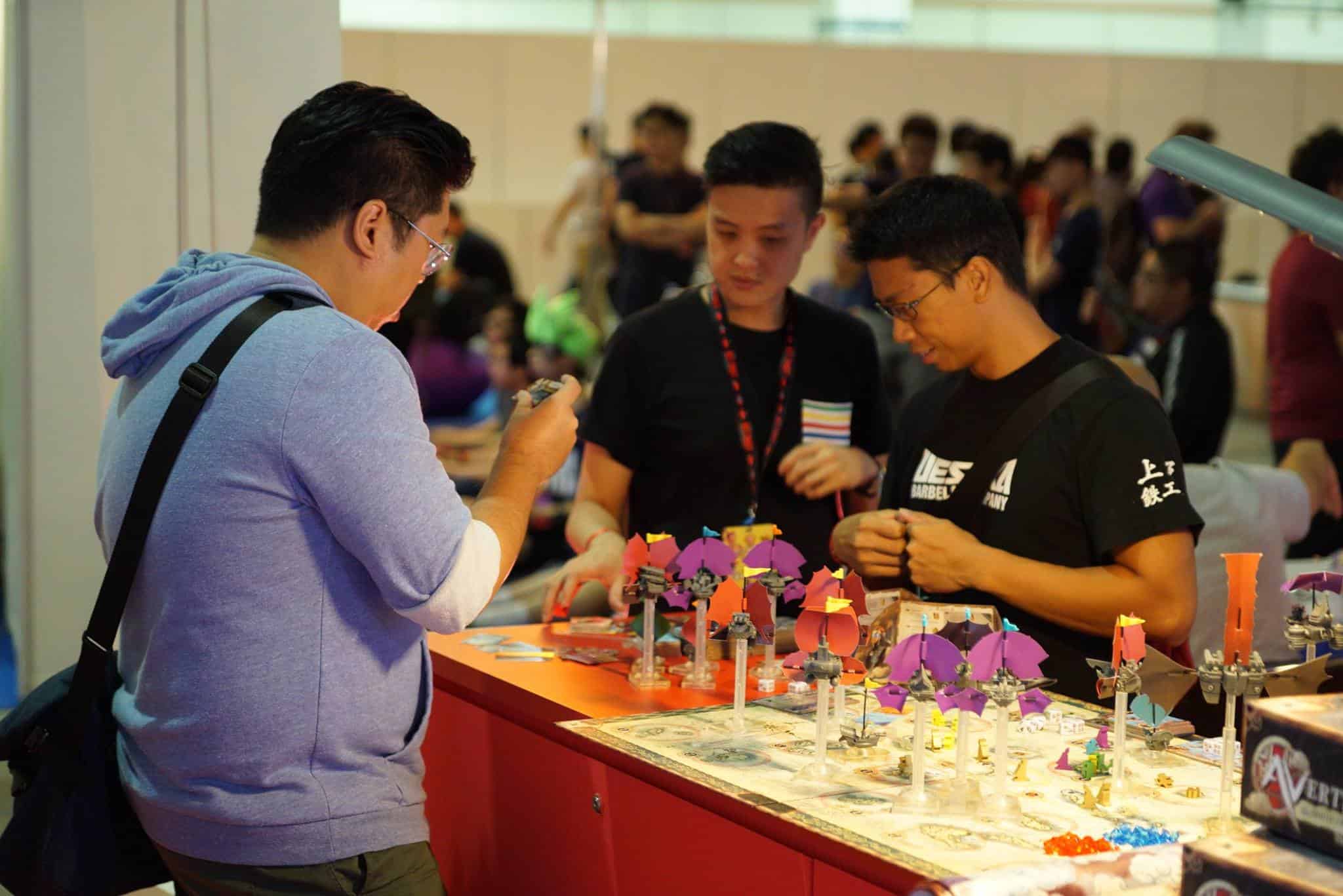 The fact that LAN gaming shops are packed to their brims even at Singapore's dingiest spots like Parklane Mall is a testament to how much we play games as a nation, "whether it's Tsum Tsum or Angry Birds".
"I think if we want to create a mindset of innovation where creators and audience members can meet in the middle, games are a great medium for that. They're something that everyone loves. There's no preconceived notion of what should be and shouldn't be beyond other types of games. "
Sean's also hoping to see the magic of Avertigos fleshed out by artists in Singapore and around the region.
"Designs are very informed by your connection to an area. We can do what we can for the region, but someone who grows up in Brunei is going to have a much better time designing something for the region than me. Same for China, or India, or Kazakhstan."
I see tremendous opportunity here for local creators, and I'm very enticed by the prospects. Playware Hobbies is on to creating a noble experience for the world and for Singapore, and its show-stopping ships are bound to win anybody over.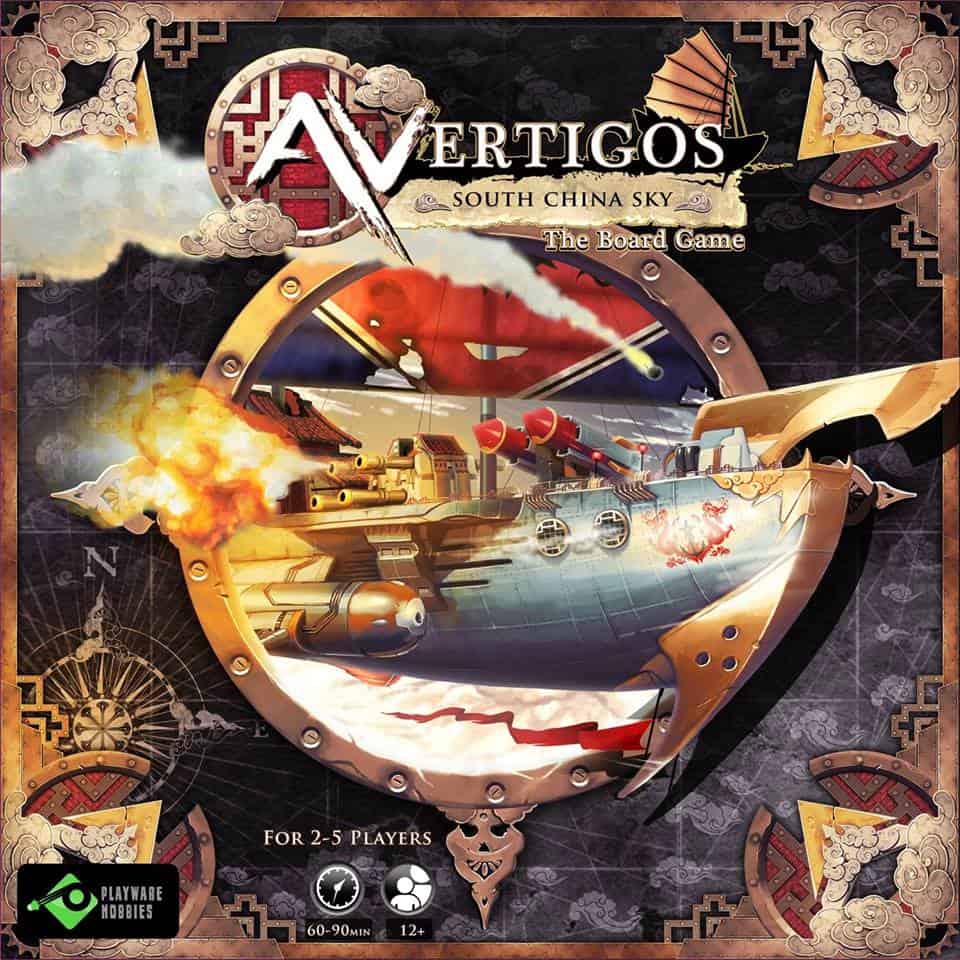 Ever thought of becoming a game creator?
"To anyone who wants to make a game, it's not easy. It's challenging. and it can require a lot of revisions. Sometimes you may not quite recognise where you are compared to where you started. But it is worth it to get to the end and to see the look on peoples faces when they enjoy the final product. It is very worth it."