While flowers may seem like they are reserved for special occasions, there's no denying that having flowers in the space we live and work in help to enliven it. This is why my interest was piqued when I found out about With Every, an online floral subscription service.
With Every was co-founded in 2014 by Kristle and Natalie – who still handle the day-to-day, ins-and-outs of the business today. Through With Every, Kristle and Natalie hope to "spread the love with flowers and bring joy, beauty and creativity to everyone's lives."
As they view flowers as a simple gesture of love and beauty, they seek to create special memories and experiences with every arrangement sent out.
The business is named as such because the founders see the phrase "With Every" as a playful one which nonetheless "holds a lot of possibilities" – they describe this as "a marriage of two simple words that (they) feel start a string of thoughts, a conversation, or ideas."
Fuss-free Flower Subscription
Why, however, did they begin their foray into With Every – especially in Singapore when subscription boxes have begun to take off only recently?
"Who wouldn't want to have fresh flowers around literally all the time? We wanted to make this fuss-free and easier on the pocket," they explain.
In addition, within each subscription, the floral jars are collected back every week and reused. This makes With Every a more environmentally-friendly business as well.
For both of them, however, their interest in floral arrangements began earlier on, which subsequently led to them pursuing floral arrangement skills.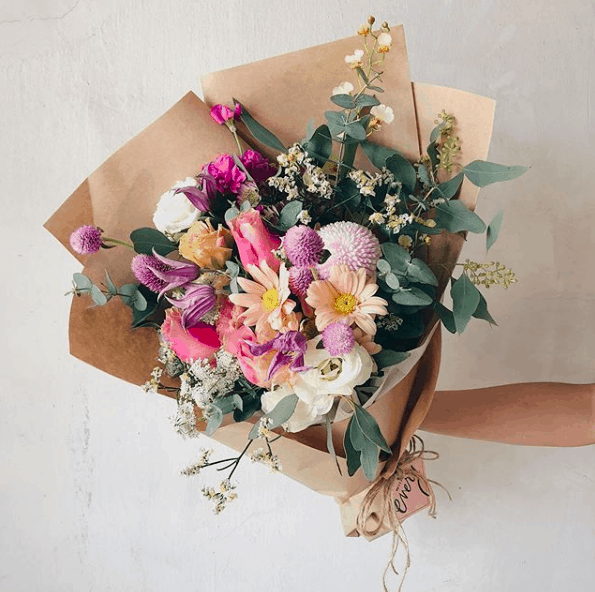 In Natalie's words,
"I've always enjoyed making my own home flower arrangements since young, but the real interest started after I helped friends with their wedding décor."
However, it was only in 2014 that she decided to "take it more seriously", taking up a Diploma with the Judith Blacklock Flower School in London as a result.
Kristle, on the other hand, professes to love receiving flowers. As someone who tends to dry her bouquets to hold on to them longer, Kristle found herself falling in love with flower arrangement after managing the floral decorations for her solemnization – with the help of her friends – in 2013.
A Day in the Life

What, then, does a typical day look like at With Every?
On a typical day, the team splits their time almost equally between desk work and working with flowers. These include the domains of customer service, managing orders and logistics, finances and accounting, marketing and social media – and of course, making flowers.
As a humble team of only two to three people – who have their hands full most of the time – they describe their work as "very dynamic and everybody contributes in any way they can."
Amidst this, they consider the opportunities to build connections with their subscribers, and to flex their creative freedom every Monday with the freshest picks of the week, the brightest perks of being at With Every!
Unseen Challenges: Behind The Scenes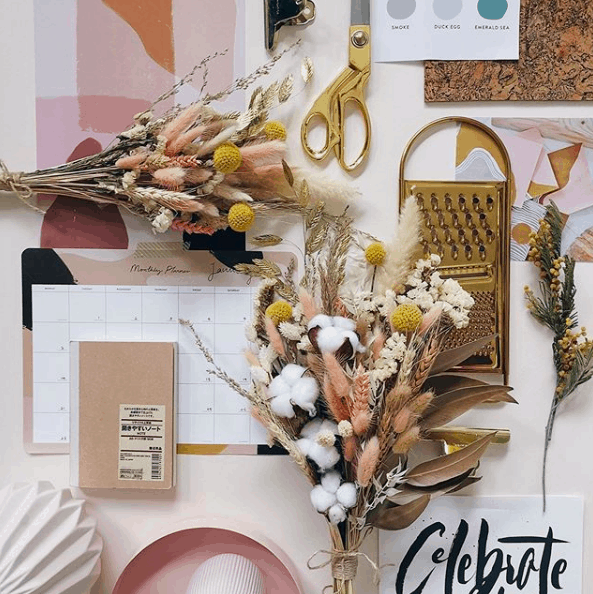 For the work that they do, the team has encountered their fair share of struggles – as is to be expected in the nature of being a small business. Yet, much of these challenges remain hidden – such as those that surface in the preparatory phase, done behind the scenes.
As they share,
"It's often a lot of back-breaking prep work taking care of the flowers and a lot of time and effort is put into sourcing, designing and then creating the arrangements!"
In addition, being a small business means Kristle and Natalie have to wear many hats – and juggle all of them well. They consider time management a "daily balancing act", as they have to manage the floral work alongside other parts of the business that require their attention, such as the customer service and marketing aspects.
As a small business, it is unsurprising that they consider limited resources a "huge challenge," having to manage the costs of overheads, materials, and labour – and still remain in the black.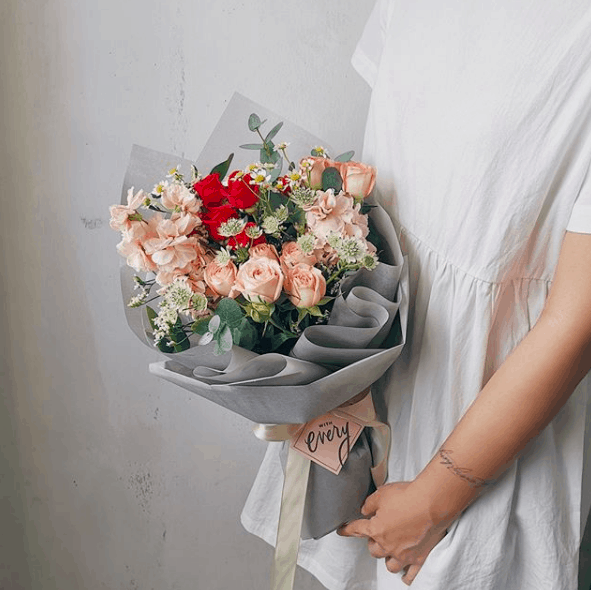 In their words,
"While we find great joy and satisfaction in creating beautiful floral arrangements, what people often don't see is the ton of planning and prep work behind the scenes – that requires a lot of time, effort, and sometimes, even sleepless nights!"
All things considered, the team is in the business not just owing to their love for flowers, but also the sense of purpose and meaning they get in being able to share in the important occasions in the lives of others.
"It's often heartwarming and poignant when we are hand writing the messages that people send with the bouquets – most of the time it's joyful," they explain.
The Art Of Floral Arrangement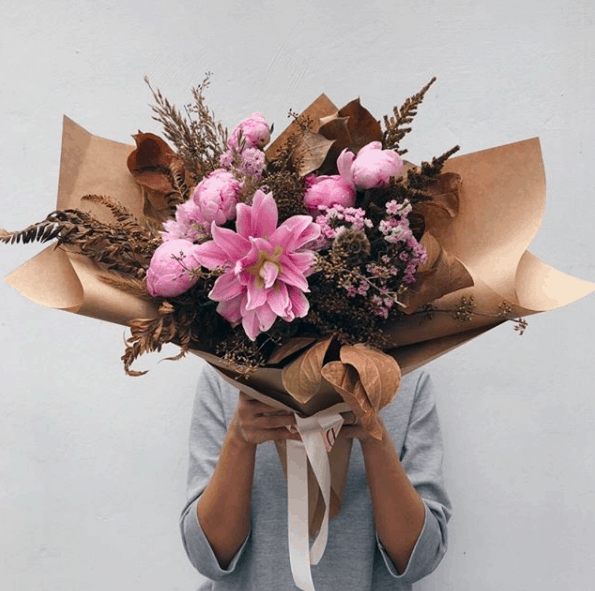 How long, then, does it take for them to put a floral arrangement together?
As you might have already anticipated, the answer is always – it depends!
Factors that affect the time taken to put the bouquets together depend on whether they are customized orders, bridal bouquets or rush orders.
The team shares that floral arrangement is "a real process," beginning at conceptualizing the design – which sometimes even includes creating a moodboard. Additionally, much goes into ordering and sourcing available seasonal flowers and getting them in stock, before finally putting together the actual floral arrangement.
This itself shatters the common misconception that floral arrangement is simply bunching flowers together.
"Indeed, it's a testament to the florist's skills that the arrangements look effortless but as with any other craft, it takes training, experience and a great deal of expertise to deliver perfectly down to the littlest details," the team explains.
In reality, between creating something visually pleasing using principles of rhythm, balance and texture, and the physically tiring aspect of holding the heavy flowers whilst arranging them, the team describes the experience of floral arrangement as "a real workout" at times.
The Importance Of Self-Care
The team at With Every are well aware of the self-care they need, before they are able to bring joy to those around them – this is the key takeaway they choose to share in closing for this article. They say,
"Through the laborious floral work and endless strains of running a small business – we've learnt the importance of getting enough rest, managing stress and taking care of one's own physical and mental health better.
Only when we're well taken care of ourselves, can we take better care of other people! It's also impossible to do it all alone, so it's very important to have a good team of people to rely on, which we are so thankful!"
Check them out on Facebook & Instagram.