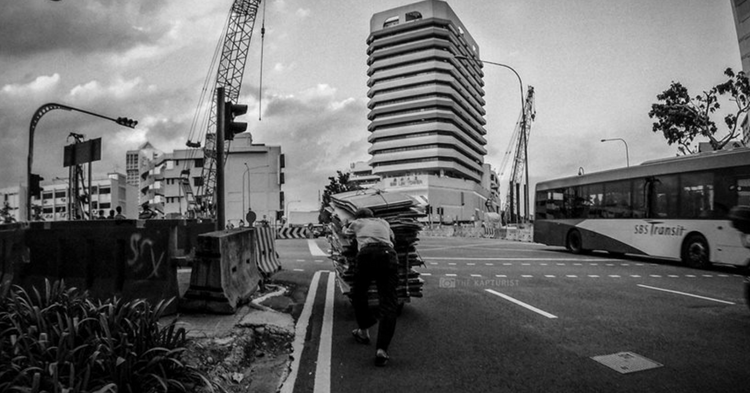 Whether you read this in the comfort of your air-conditioned office or in the stuffy MRT cabin, remember that there is a group of elderly cardboard collectors who have been working since dawn, under the scorching sun, just to earn $5 a day.
They are a neglected part of society. Earning a mere 10cents per kilogram, these resilient group of cardboard collectors are doing it out of need – not for leisure nor exercise.
Fortunately, there is Nafiz Kamarudin, founder of Happy People Helping People (HPHP), and his group of volunteers. This community-driven movement reaches out to these seniors and offers them a meal daily, something which we tend to take for granted.
Turning Helplessness Into Action
Armed with his signature khaki-coloured safari hat, this smiley everyday hero who loves to watch historical documentaries and religious debates on Youtube, dedicates his time and effort to helping this group of elderly who fell through the cracks of society.
"I noticed them digging through dustbins for cans and pushing high stacked carts of boxes to make a living. It was an eyesore. I questioned myself, "How come in a place where we have the highest number of millionaires in the world per capita, we still allow this to happen?"
"No one is doing anything. Fingers are pointed, blaming our government for not doing their part. Well, if they're not doing anything, then someone has to."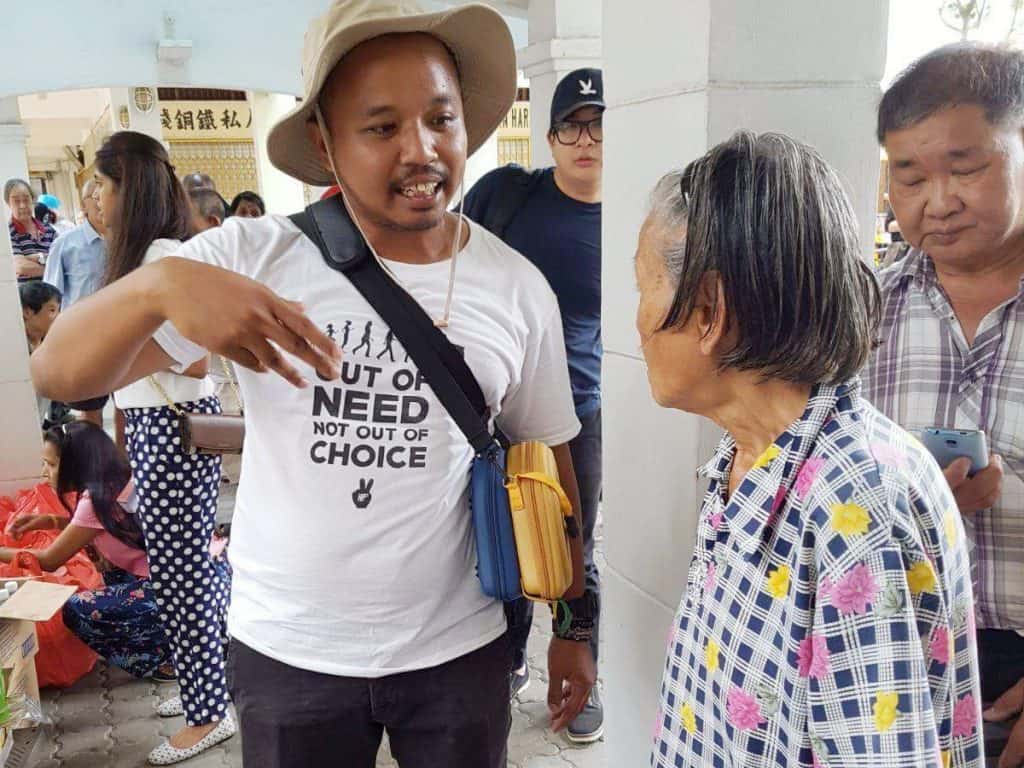 Nafiz explains his commitment: "We cannot continue arguing who is in the wrong while these elders dig through dumpsters to earn a plate of rice. I am not rich myself, so I decided to rally help by using Facebook to create awareness."
"Every kilogram only earns them 10cents. To earn $2, they need to find at least 20kg of boxes. That is a lot of work for those who are in their 70s and 80s. Some can barely walk without the support of their trolley. And what can they buy with $2?"
Started in 2013, HPHP started with Nafiz approaching these seniors along the streets. Today, together with his volunteers, they take care of about 250 beneficiaries (aged between 55 to 91) from 6 different areas; Ang Mo Kio, Jalan Besar, Toa Payoh, Chinatown, Geylang and Bedok.
According to Nafiz, the oldest cardboard collector is a 96-year-old lady living in Band Street, Chinatown. This hits me hard  – my grandma is 98 and I cannot imagine her working till her last days.
Extending Beyond Food and Basic Necessities – Building Bonds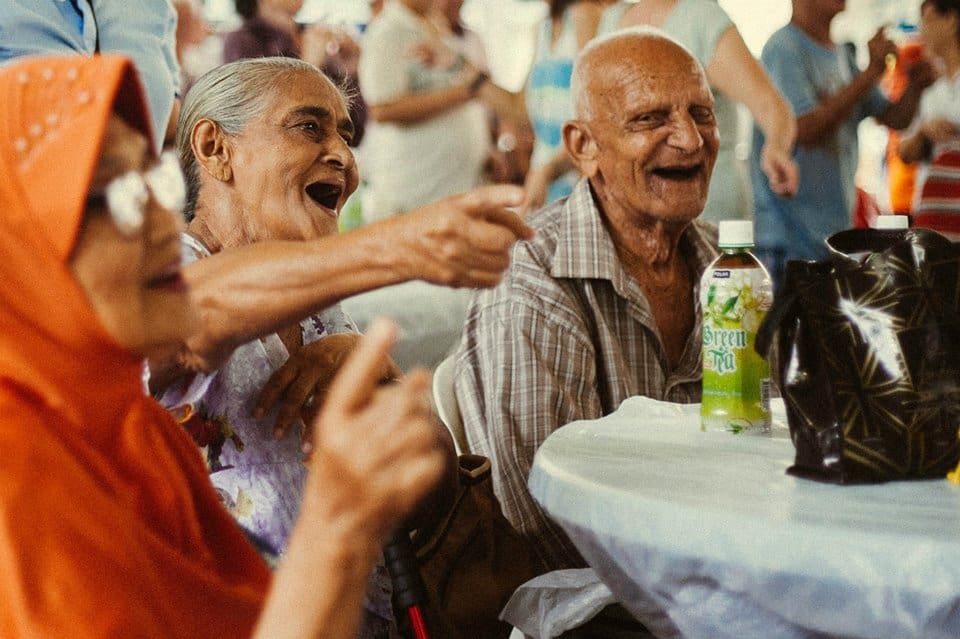 Besides helping with their daily meals, HPHP also wishes to curb their loneliness through monthly outings (aptly named Happy Sundays) so as to give these seniors something to look forward to every month.
During Happy Sundays, these elderly cardboard collectors receive food items, drinks and grocery vouchers that are all raised and distributed by the community. Besides the necessities, they also get to interact with the volunteers and spend a happy day away from the hardship of their lives.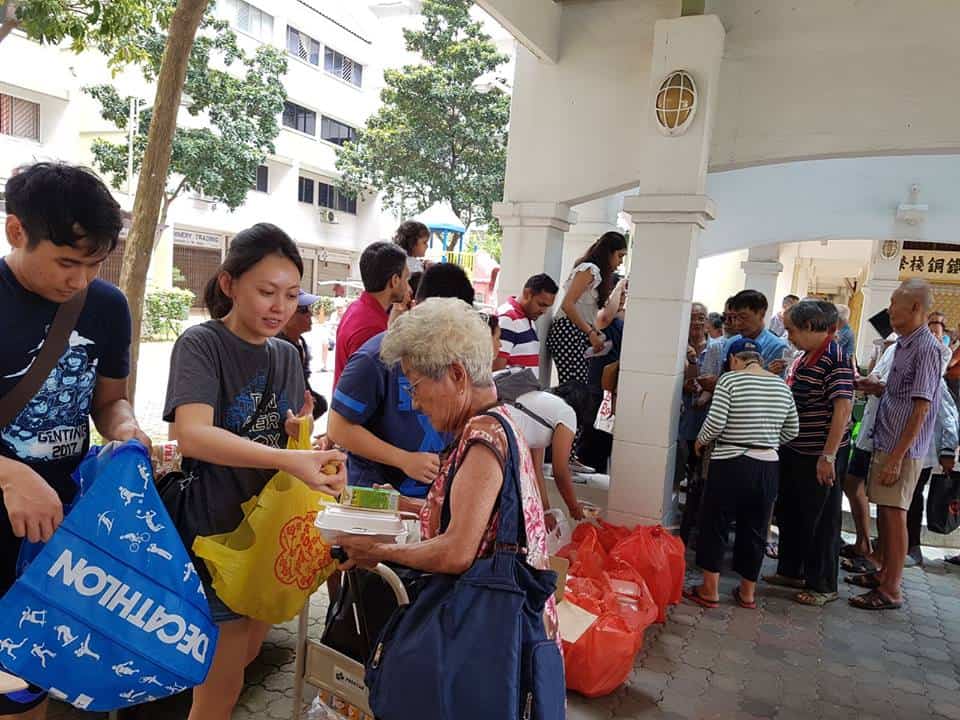 Based on my personal experience, some of these elderly people wish to hold on to their pride, not wanting to accept help. I ask Nafiz: how does he break the ice and gain their trust?
He agrees and advises me, "You have to befriend them first. Yes, it is not easy to offer help because they have a lot of pride. But you can start small by buying them drinks. The next time, offer them some vouchers and perhaps some cash. Once they are comfortable with you and they know you are sincere, they will open up and be more accepting of your help."
Mdm Chan – One of Nafiz's Many Meaningful Encounters
"When I met her few years ago, she was 85 years old. She was pushing her huge stack of cardboard boxes in the rain. I approached her and offered my help but I realised she is not able to speak English, only very basic Malay. I used sign language to show her that I want to help her push her trolley."
"When I took over, I realised that she was struggling to walk without her trolley. Her trolley was her support."
He describes, "I helped her pushed her trolley from Toa Payoh Lorong 8 to her house at Toa Payoh Lorong 5. It was a far walk! Imagine how difficult it was for her to do this every day at her age? We were both drenched when we reached. She invited me into her house and made me a drink. Her husband couldn't work because he lost his right arm to an industrial accident many years ago."
He adds that the elderly couple have no children. As such, Mdm Chan had no choice but to collect and sell cardboard boxes for a living, earning only $4-$5 daily.
After that incident, Nafiz visited her regularly, sponsored her daily meals and provided NTUC vouchers for them monthly. He says: "We often persuade her to stop collecting cardboard boxes as she was already old but she refused. She said that it was her only way of making a living and she wanted to continue doing that for as long as she could walk."
Sadly, Mdm Chan's husband passed away 2 years ago and she became depressed.
"She refused to go out of the house and spent her time on her bed looking at her husband's framed picture. Her dementia worsened and she passed motion on her bed. We then decided to put her in a nursing home as she could no longer take care of herself."
"Whenever we visit her, she would tell us how she wishes she can die soon as she feels very lonely without her husband. She also said that she feels old and useless."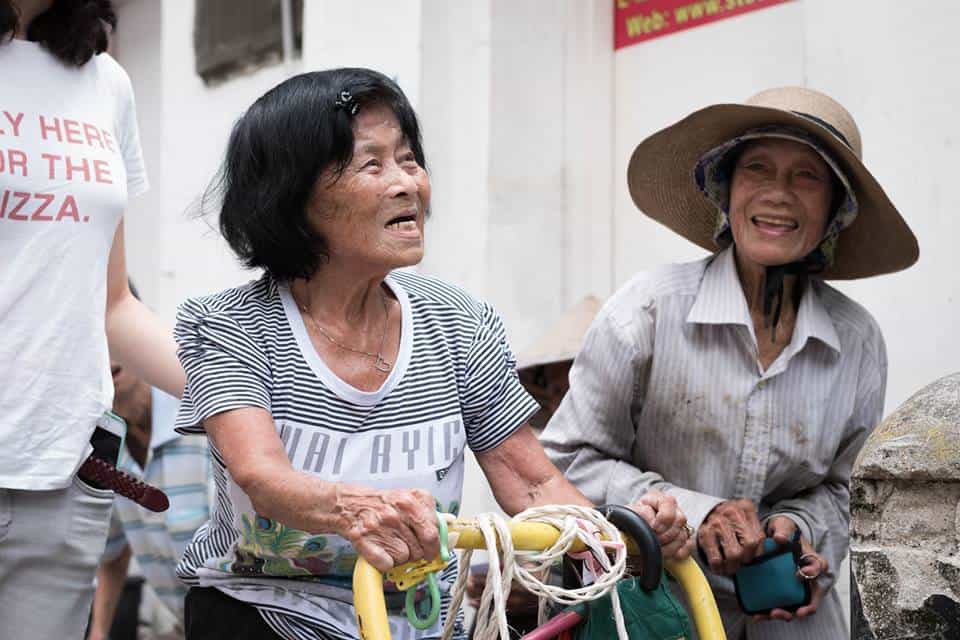 I get teary-eyed just by listening. For Nafiz and his volunteers, they encounter these sad stories on a regular basis. They do not seek recognition nor gratitude,  but rather hope for the future.
"I am young now, but if this problem persists, when I am old, I will be digging through dustbins to make a living."
Nafiz confides "I try not to get emotionally attached to one person by trying to look at the bigger picture. My mission is to help with the situation. I hope that one day we will no longer see the elderly digging through dustbins to make a living; our elderly will be more well taken care of by their families and those without, by the government; the elderly in our society will be able to retire without worrying about where the next meal will come from."
As Nafiz always advocates: No one can do everything but everyone can do something.
For kind-hearted souls who want to contribute to the daily meal card programme (Happy Friends Card) or who are keen to participate in Happy Sundays, please contact Happy People Helping People here.