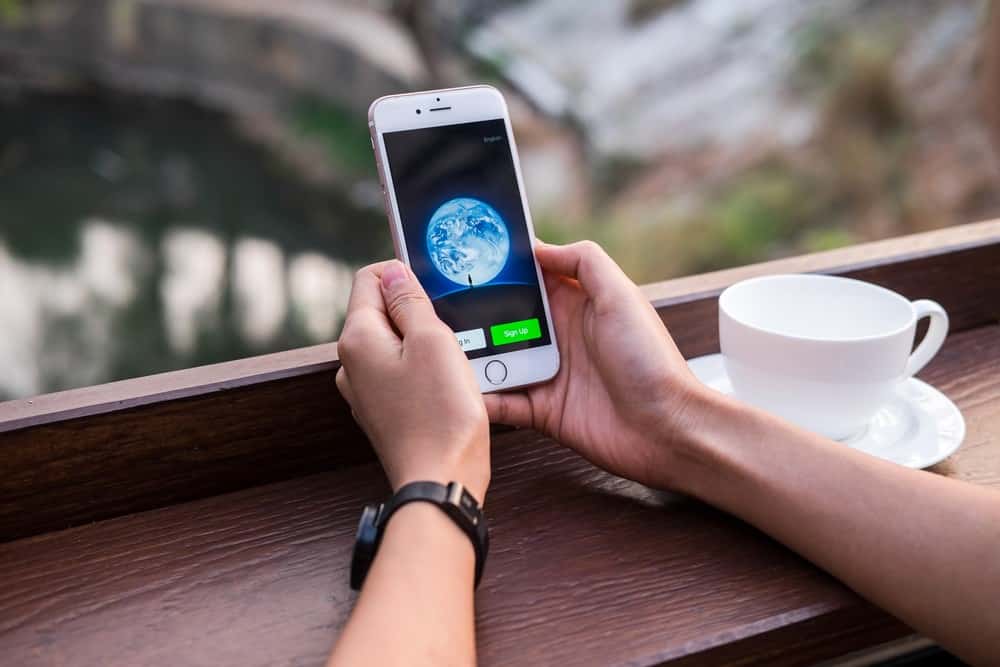 Messaging apps such as Telegram and WhatsApp have radically transformed the way that we communicate and send text messages, but none of them have been quite as revolutionary as WeChat.
Launched in early 2011 (a year after Kik and WhatsApp), WeChat had all the basic functions one would expect from a messaging app at that point of time such as text messaging, voice clips, and the ability to send photos.
Yet, despite its slight tardiness to the market and a worthy competitor like Weibo, WeChat's growth in its home town was exponential and unrivaled. Says William Bao Bean, managing director of a leading startup accelerator in China, in a statement to Tech in Asia, "…Weibo just wasn't very good at interpersonal communication, so it left a giant hole."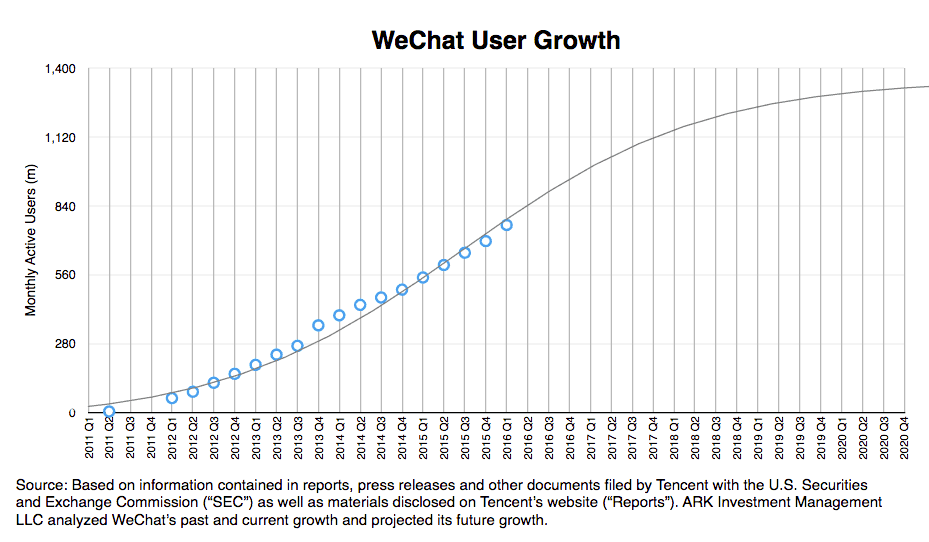 Seven Years Later…
WeChat is way ahead of the curve in terms of function. Beyond basic messaging abilities, the app now boasts many other features to its 938 million Monthly Active Users.
A feature known as 'Shake' allows WeChat users to shake their phones spontaneously and be matched to random users who shook their phone at the same time—a seeming Chinese solution to Tinder. An integrated gaming platform also allows them to download and launch full-blown games from within the app.
However, the most far-reaching feature has to be the WeChat Pay, a mobile payment method that the messaging app rolled out in 2013 (again, way ahead of the curve).
By linking their bank accounts or credits cards to their WeChat accounts, users can pay for all sorts of goods and services just by bringing up a QR code on their mobile screen, which is then scanned by the store to take payment from the connected account.
This is something that the other messaging apps like Telegram and WhatsApp still do not provide, four years on.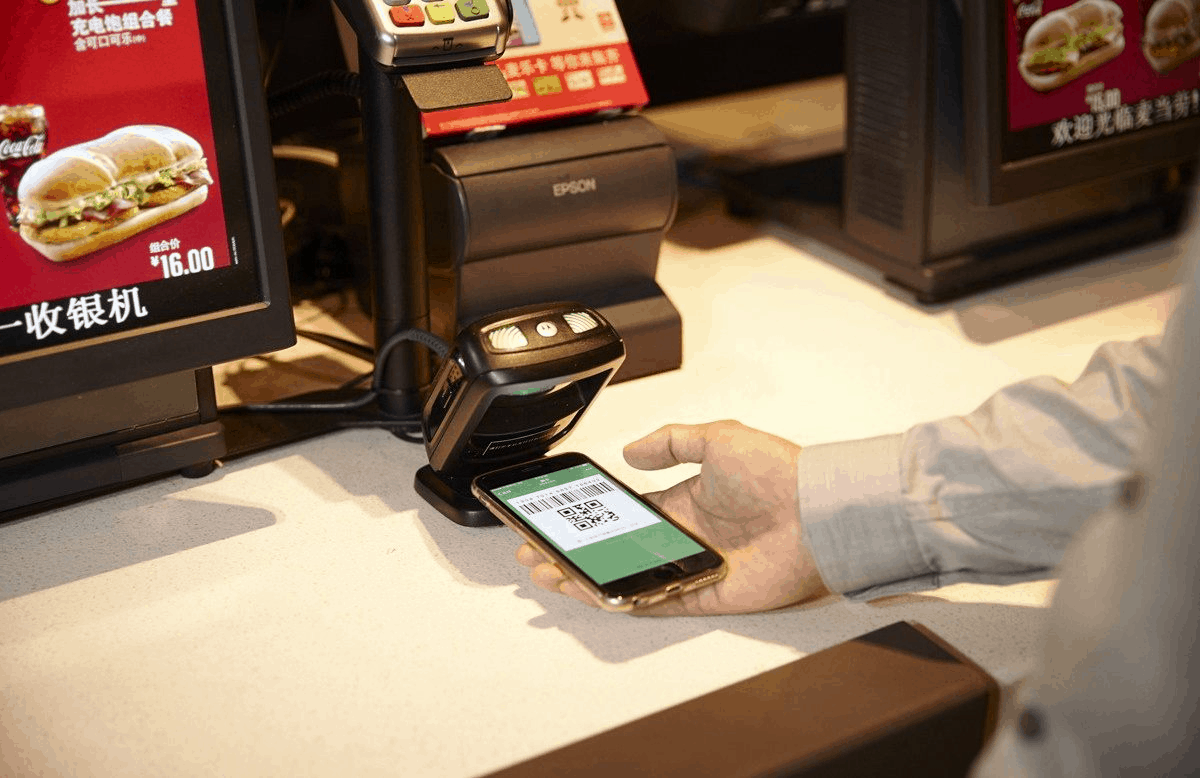 But, why don't they? All things considered, it is rather curious that no one has tried to eagerly replicate the features that have made WeChat quite as popular and successful as it is today. In addition, even though WeChat has over 900 million Monthly Active Users, 90% of them are Chinese—it appears WeChat is struggling to soar as high elsewhere as it did in the mainland of China.
We take a deeper look into why that is so, even in a tech-savvy country like Singapore that also has a significant base of Chinese-speaking population.
Latching Onto QQ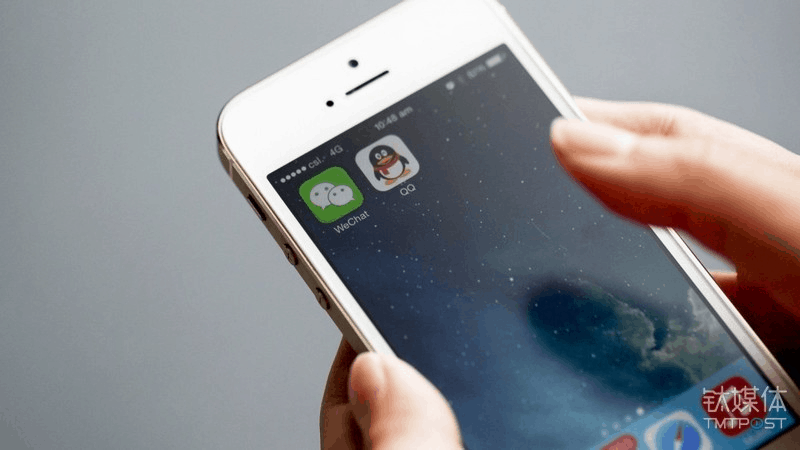 Tencent is not just the parent company of WeChat, but also of QQ, a huge player in the Chinese social space even before the messaging revolution. As such, when WeChat was launched, Tencent made it such that Chinese users can easily sign up for WeChat with their QQ account, which hundreds of millions of them already had.
This gave WeChat the traction it needed during its incipience and by 2012, WeChat already had 100 million registered users. Unfortunately, this scenario was unique to just China, and there's a high possibility that WeChat didn't pick up in Singapore because WhatsApp, launched in 2009, reached us first.
Plus, without all the frills that make WeChat the dynamic app it is today, its basic messaging functions then simply wasn't convincing enough for Singaporeans to download the app when it was made available to us two years after WhatsApp did.
Cens0rsh!p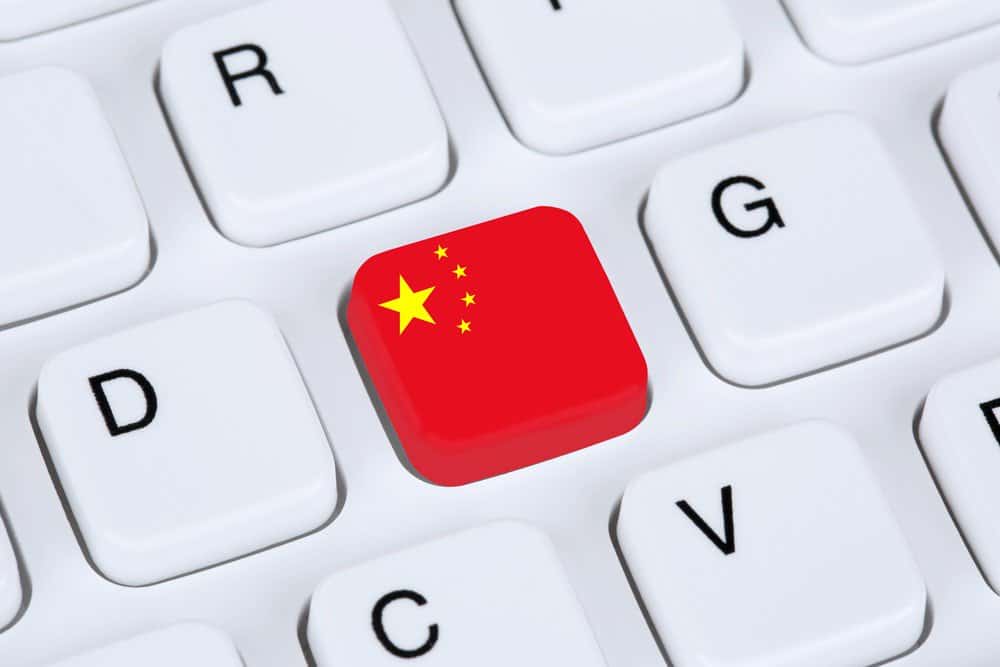 It is a known fact that many foreign apps and sites such as Facebook, Google, Twitter, and Youtube have been blocked in China due to Internet censorship that is regulated by the Chinese government. The latest to join the list is WhatsApp.
The Great Firewall plays to WeChat's advantage—the teacher's pet that has been found to censor messages deemed sensitive by Beijing without notifying its users—squeezing any potential competitors out of the picture, and protecting WeChat's reign as the most popular chat app in China.
"If there had been no restrictions for foreign companies operating in China, I imagine that WeChat would not have been the dominant chat app (because) they would have been late to the game," a representative from Greatfire.org, a website that tracks internet censorship in China, told Tech in Asia.
In Singapore, that's hardly the case. With the freedom to download whichever messaging app we fancy, it will take a lot more for WeChat to break new ground here and stand out from the clutter.
Not-So-Unique Selling Point
One of WeChat's biggest selling point is its seamless in-app mobile payment, but WeChat Pay is not readily available to Singaporean consumers. A quick search on the Internet, coupled with a comparison to my own WeChat account, revealed that I, a resident of Singapore, do not have access to the mobile wallet.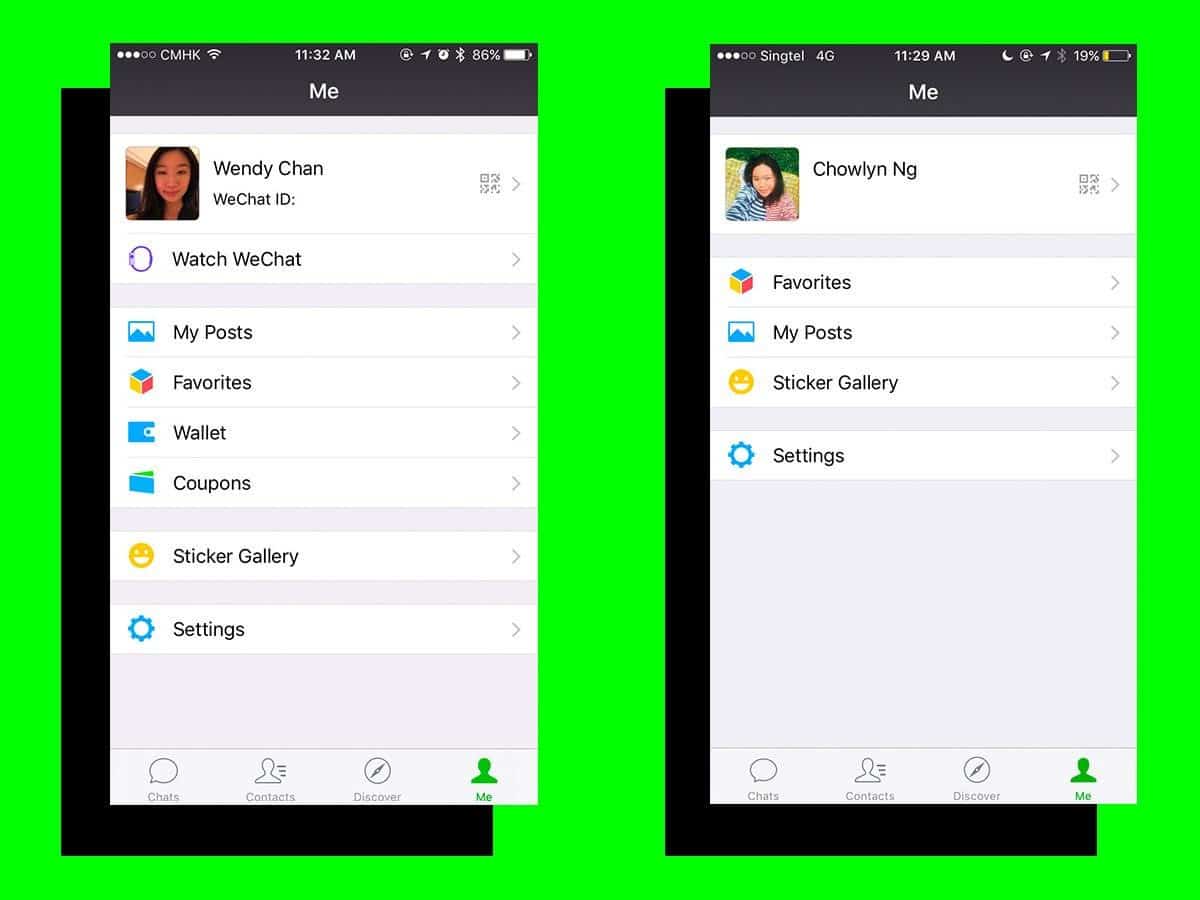 Only local businesses that wish to tap on the Chinese e-commerce market can gain access to it via the Stripe platform.
Moreover, with apps such as OCBC Pay Anyone and DBS PayLah! facilitating mobile payments in Singapore, there's not much room for WeChat Pay to grow. Even if it was rolled out today, it will take a lot to convince Singaporeans to switch from the apps that we're already so familiar with to a new interface, no matter how user-friendly it is.
Plus, there also exists the challenge of migrating not only the users but also their friends to encourage peer-to-peer funds transfer—which has seen a four times growth in payment transactions and ten times growth in payment volume since last year—on the WeChat platform.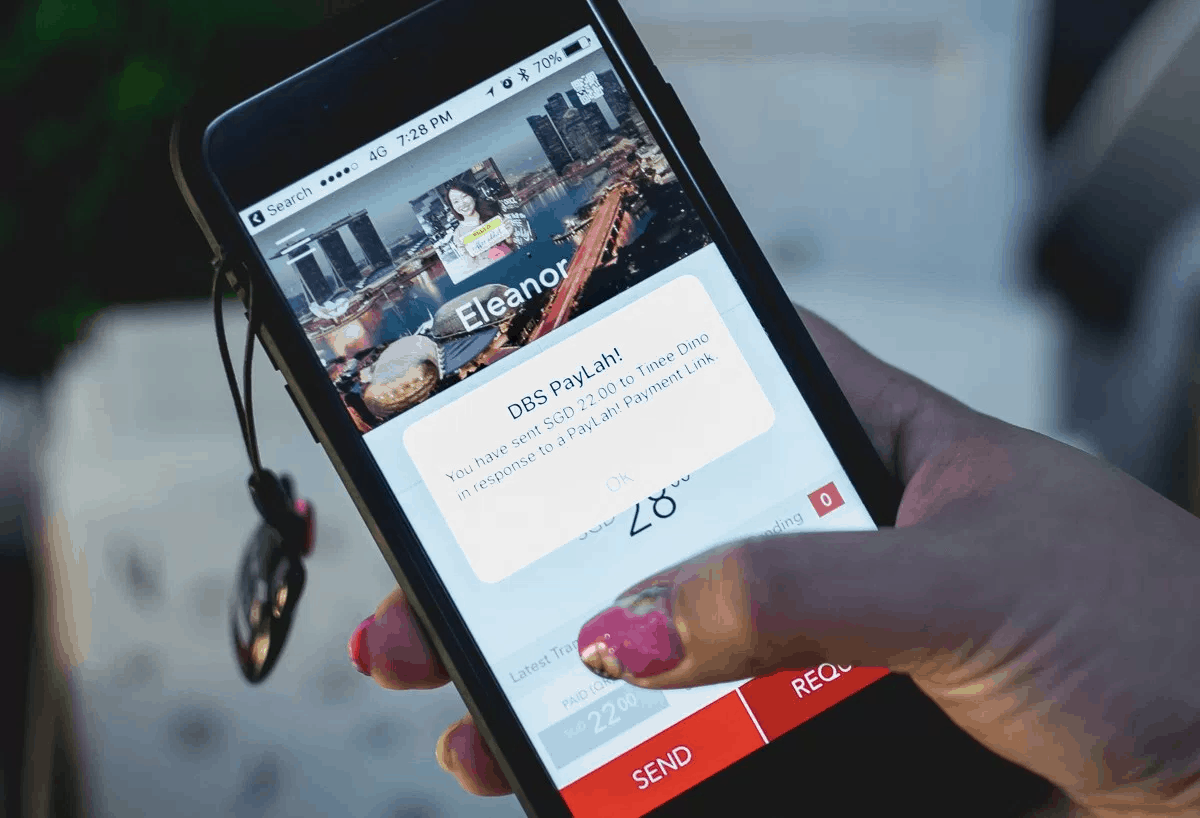 "Okay, I get it now. WeChat has a tough break in Singapore, but why hasn't an app as popular as WhatsApp emulate what WeChat has to offer?"
Despite WeChat's popularity, some Chinese users still prefer to use WhatsApp (which wasn't censored until very recently) as the messages are encrypted end-to-end. This means no third parties, not even WhatsApp, can read what is sent between you and the person whom you're communicating with.
This is something that WhatsApp takes pride in—no ads, no games, and no gimmicks. Just private messaging between you and your loved ones. In an official blog post published in 2012, WhatsApp wrote:
"At WhatsApp, our engineers spend all their time fixing bugs, adding new features and ironing out all the little intricacies in our task of bringing rich, affordable, reliable messaging to every phone in the world. That's our product and that's our passion. Your data isn't even in the picture. We are simply not interested in any of it."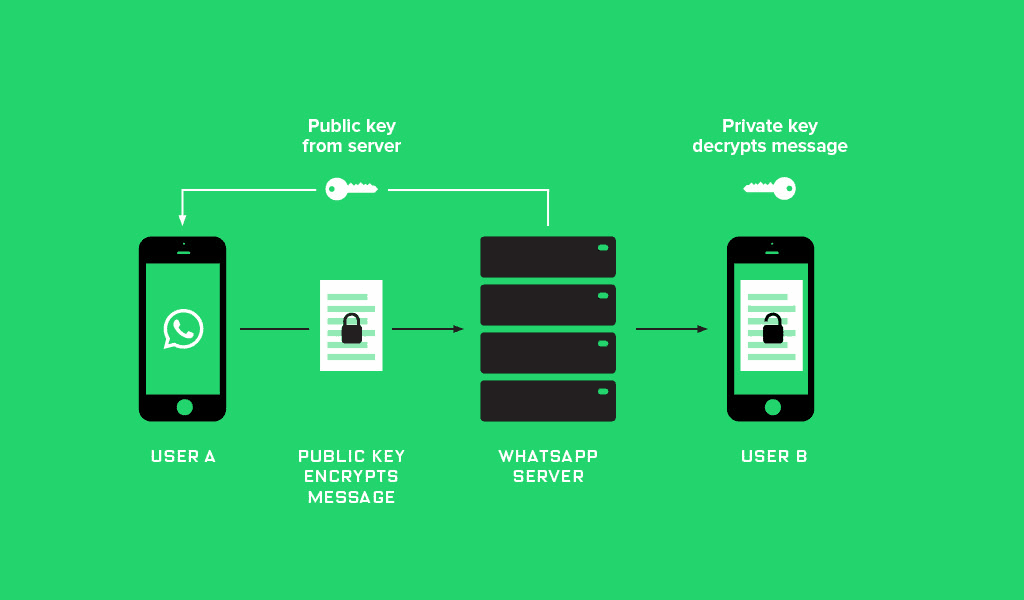 Simply put, WhatsApp hasn't followed in the footsteps of WeChat not because the company isn't capable of doing so, but it believes in keeping its product secure and straightforward.
Singaporean consumers are growing more cyber-savvy by the day, and we are increasingly aware of the cyber threats posed to our personal data and situations. As such, seven out of 10 of us are not convinced that companies are doing enough to protect our personal data, breeding distrust and hesitance among Singaporeans to purchase online.
The privacy that WhatsApp promises is a breath of fresh air in a digital age where consumers are bombarded by advertisements no matter where we look. If WhatsApp switches into WeChat's lane, it might not sit well with Singaporeans who are fatigued by the commercial ambush and also concerned about privacy and security issues.
All in all, WeChat was designed for the ethnic Chinese—who do not have high expectations for individual privacy with all the surveillance and monitoring that Beijing puts in place—and their ways of life. Demographically, Singapore may share some similarities with China but culturally, there's a vast disparity that's probably acting as the biggest barrier for WeChat to disrupt and conquer the Little Red Dot.