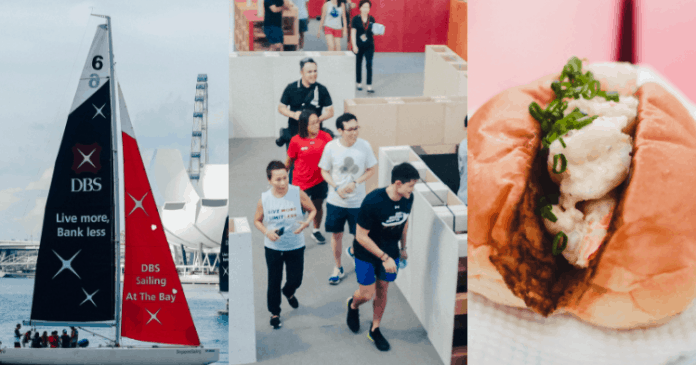 The DBS Marina Regatta (DBSMR) is back again this year from 31st May to 2nd June, with a lot more than just Asia's most exciting dragon boat races.
At Singapore's Biggest Bayfest, whether you are more comfortable with your land or sea legs, there's a multitude of activities and experiences on offer for everyone.
Row, Row, Row Your Boats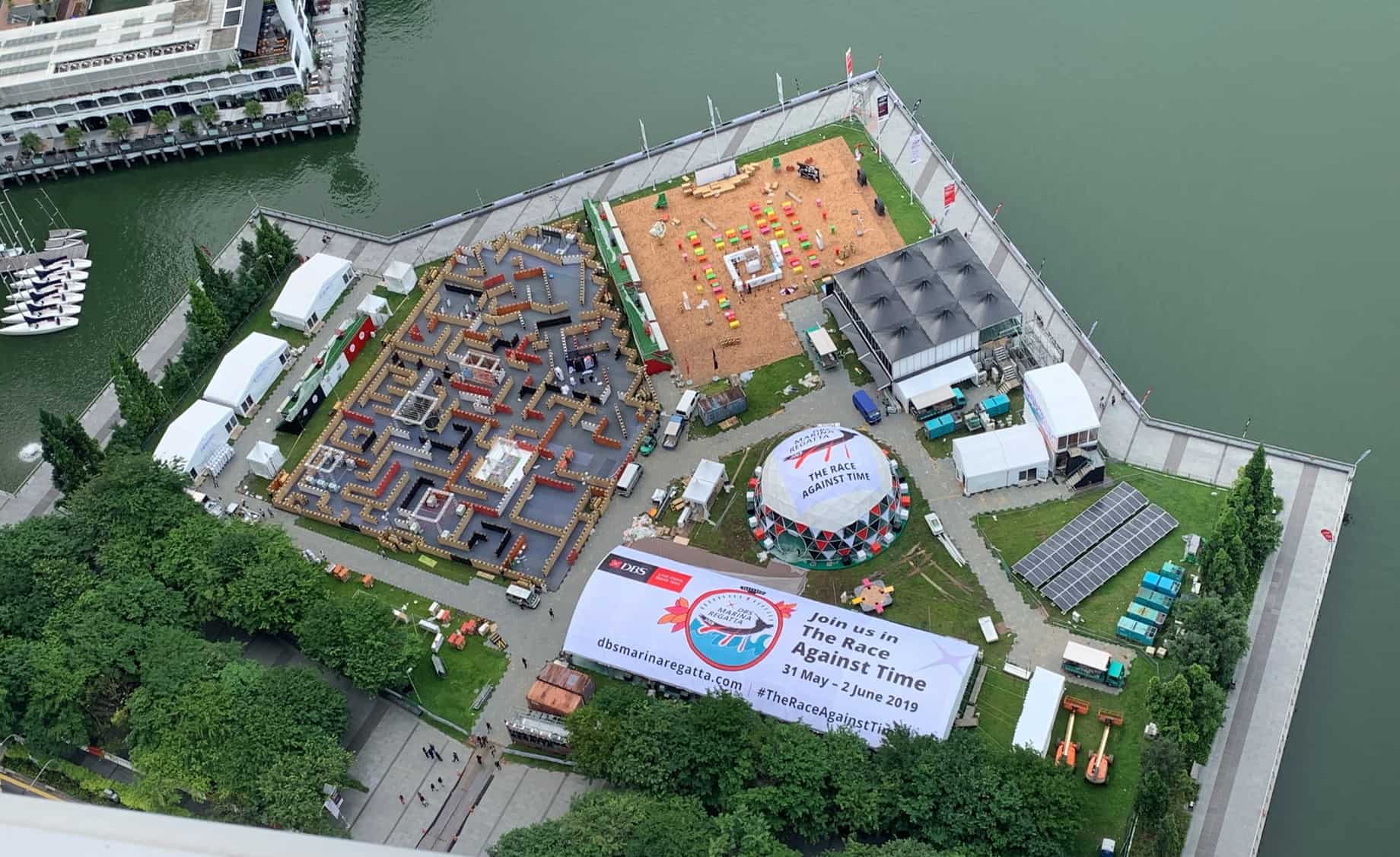 The 2019 Marina Regatta remains the most anticipated dragon boat competition in the region, with over 90 teams and 3000 paddlers from eight countries competing for their share of the S$115,000 prize pool.
Organised in partnership with the Singapore Dragon Boat Association (SDBA), cheer on the thrilling races in the beating heart of Singapore's financial district at the splendid Marina Bay.
The competition also features Community Races with dragon boating teams of other backgrounds, such as the Adaptive Community for special needs community teams or the Survivor Series fro cancer survivor teams, proving that phenomenal athletes come from all walks of life.
Fight for the Environment in Singapore's Largest Eco-maze!
In this year's Regatta, the central theme of "The Race Against Time" is ever-present.
Without a doubt, the highlight is the massive eco-maze, the size of 24 4-room HDB flats!
Put both brains and brawn to the test as you speed through 10 distinct sustainability-related obstacles and unearth facts and myths about recycling and the environment.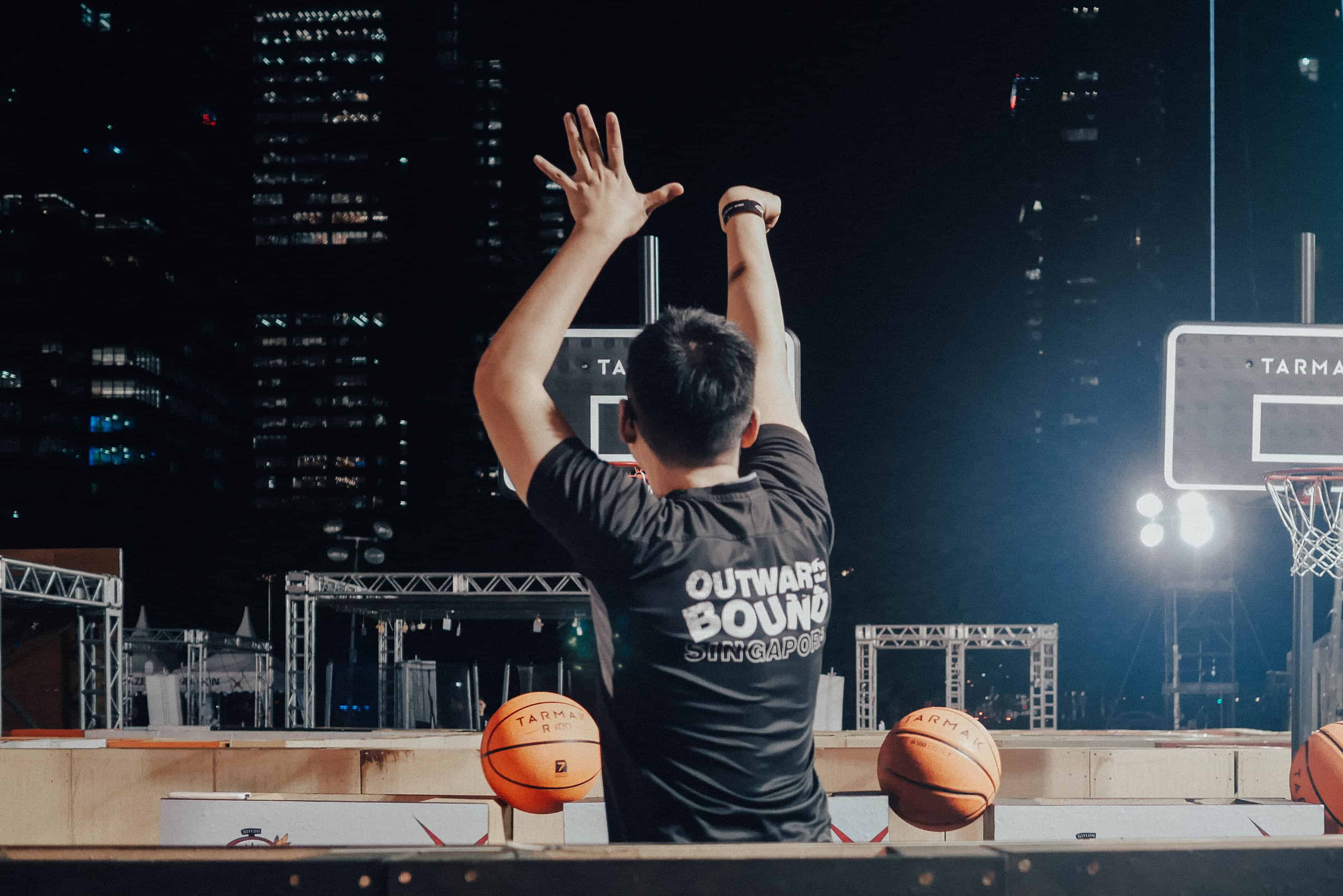 If you manage to clear 7 of the 10 challenges within 12 minutes, you get an attractive gift to call your own.
If you can't wait to get down and dirty, registration for the maze is already open. Click here to book your slots now.
Rest Your Weary Legs at The Grubhouse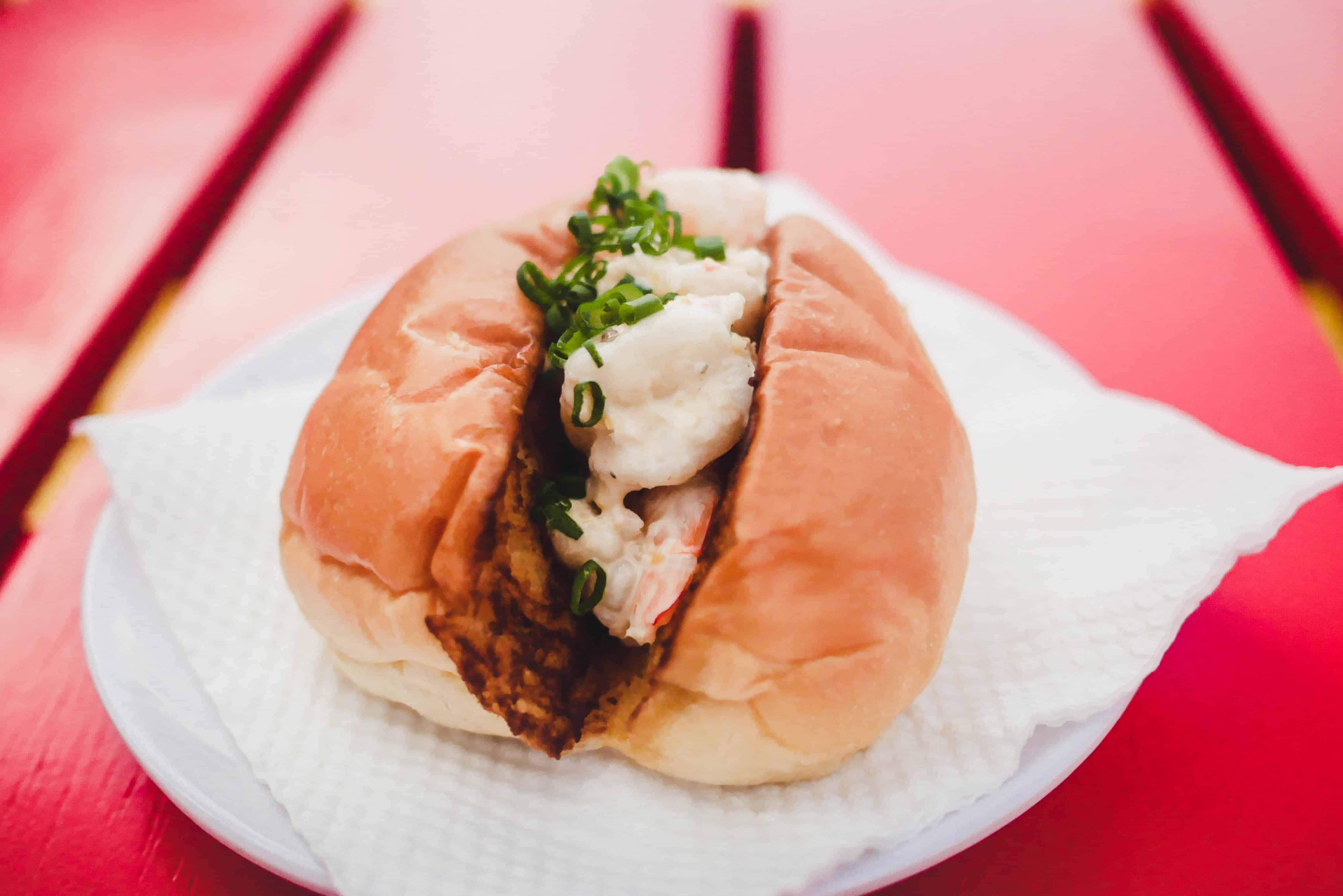 No event will be complete without food – at The Grubhouse, delicious Singaporean fare from hawkerpreneurs such as Carrot Cubes and Mr. Lorbak deserve a spot both in your stomach and on your Insta feed.
Carrot Cubes serve up the always familiar carrot cake (the food, not the dessert) with flavourful twists. Spice it up with the Hottie carrot cake, laden generously with Thai chilli flakes, or go for the more savoury Bacon Carrot Cubes, laced with… bacon.
Of course, if you prefer the OG, the white carrot cake is available as well.
Mr. Lorbak serves up a tantalising version of lu rou fan, which is pork belly painstakingly braised in soy sauce served over hot rice. An obvious labour of love, it comes complete with your usual side dish suspects, topped off with a scrumptious soft-boiled egg that oozes yolk all over your dish.
For vegetarians out there, do not fear as there are still options available for you! Wolf Burger is bringing the Impossible Burger to the Regatta, and Shakefarm's colourful vegetarian selection includes acai bowls, shakes and healthy salad bowls.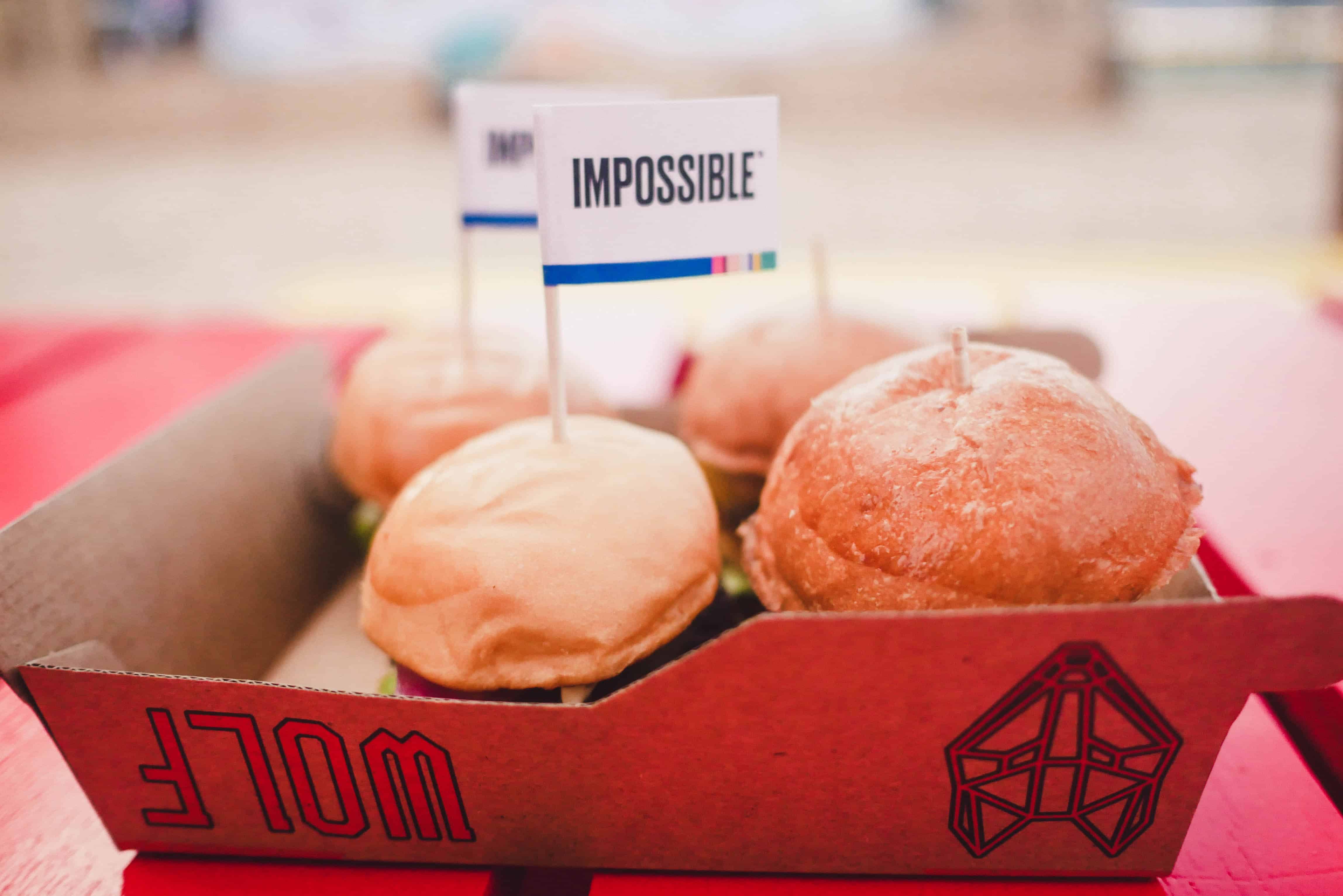 Other local enterprises such as Seafood Pirates, which serve delicious seafood sandwiches and rolls ala Boston's famous lobster rolls, EPIKebabs epic meat doused in a tangy sauce and paired with spicy chips, and many, many more stores will be there to welcome your hungry stomachs!
To plan out your gastronomic journey in advance, take a look at all the vendors here.
Busking by the Bay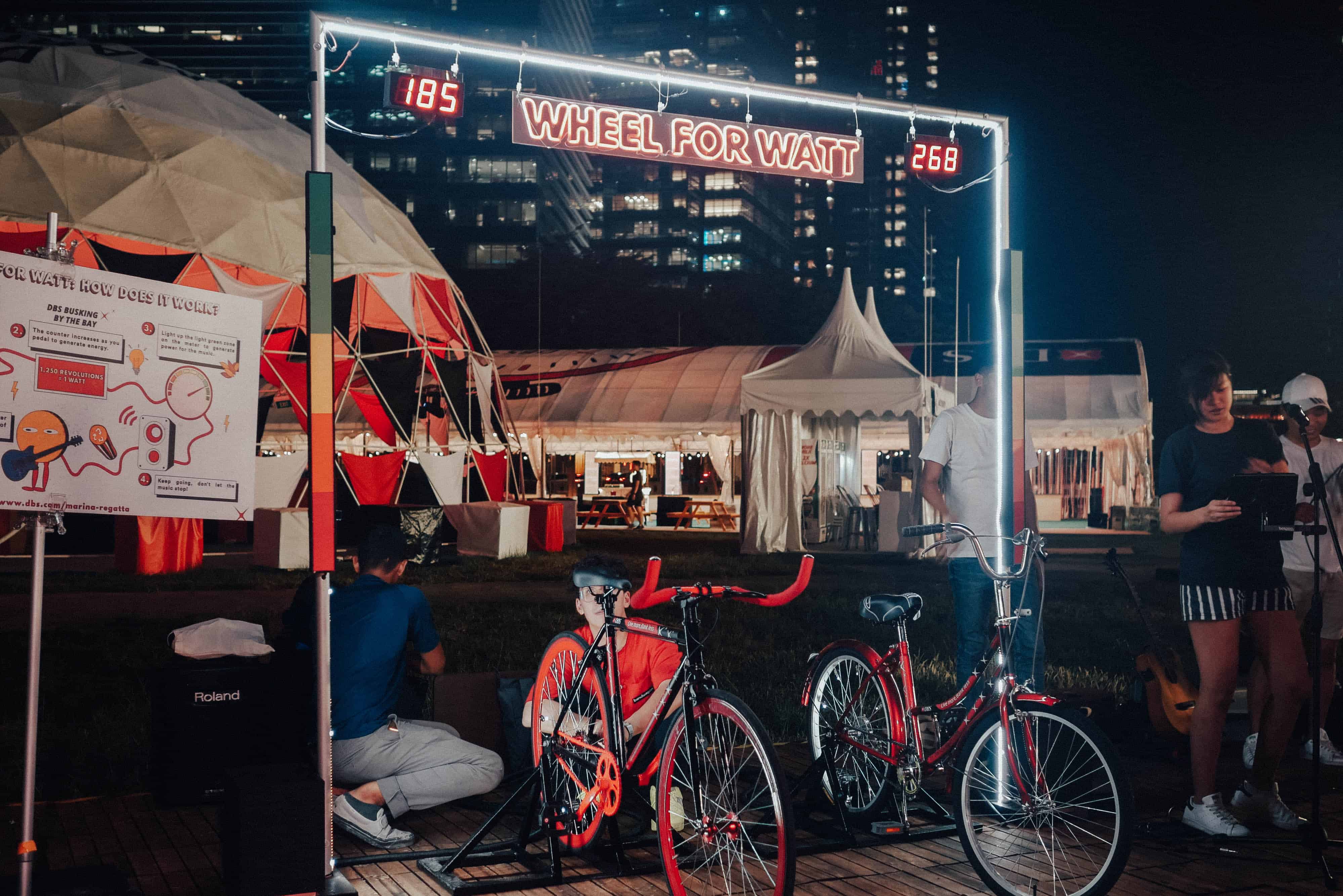 What better way to enjoy your food with live music and entertainment? With melodious performances from Firdaus Osman, JQ and Zul, Soph T and exhilarating acts from street performers Jonathan Goh and Wee Toon Hee, never go a second bored at the Regatta!
In keeping with the sustainability focus, you can help generate electricity for your favourite acts by cycling on the dynamo-fitted kinetic bicycles!
Support your favourite acts and find out when they are playing.
Workshops for All
A wide array of workshops by local social enterprises will be available on the weekend!
Learn how to compost and grow your own herb with Foodscape, breathe new life into cassette tapes as art pieces with Rephypen or create a fashionable mushroom leather pouch with The Project Nomad.
Each of the workshops will be available for a subsidised flat fee of $20 per person, and every participant will also receive goodies.
Water Sports by the Bay
How can the Marina Regatta be complete without some water activities, even for beginners?
Have a splashing good time at the DBSMR with free sailing sessions available.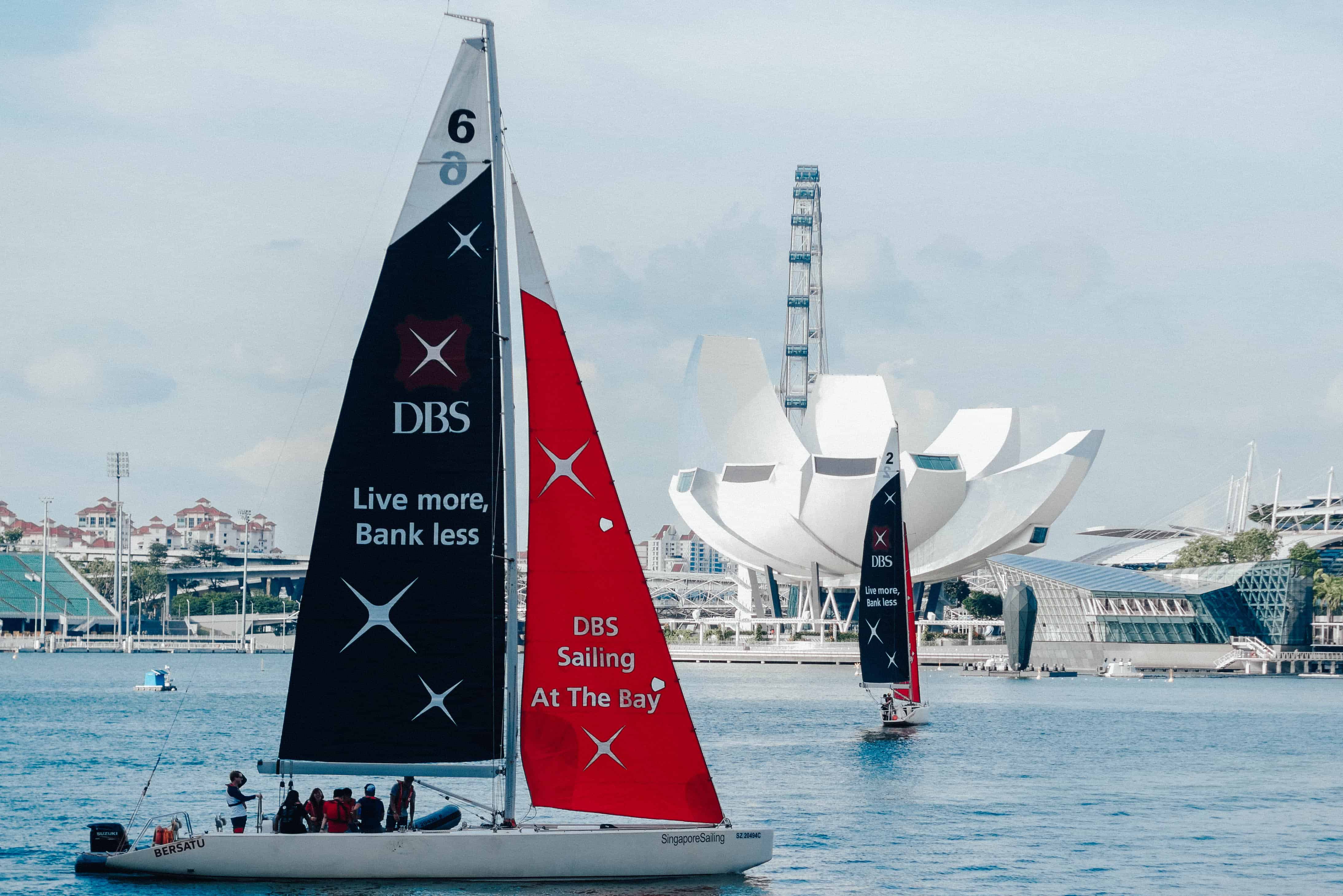 Look at Marina Bay's sights from a brand new angle and feel the wind caressing your cheeks on a sailboat. Do register early at the information counter next to the Customs House to prevent yourself from staring at boats leaving the pontoon in disappointment.
Check out the various timeslots available here.
If you are willing to get even downer and dirtier, give water sports such as dragon boating, kayaking and paddle boating a whirl. The feeling of gliding through water as you paddle with your own hands is a whole new experience.
Pre-register to confirm your slot here.
DBS Marina Regatta
31 May – 2 June
The Promontory @ Marina Bay