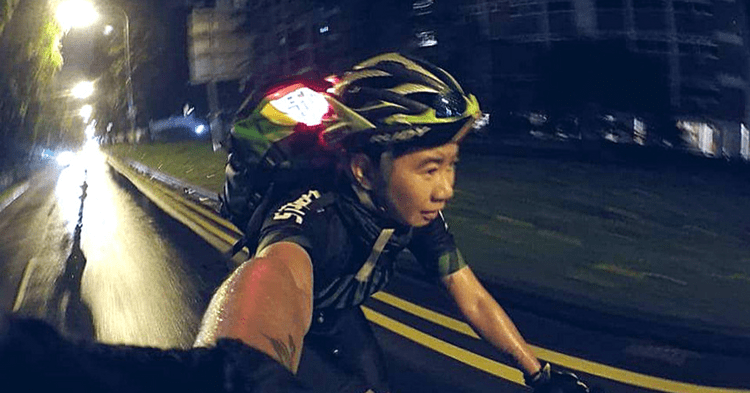 While most of us are asleep, there is an unusual group of Singaporeans who are wide awake. Our latest series, Sleepless In Singapore shares the stories of our local night owls. 
Meet Space Teo – a gutsy woman who loves cycling, trains at desolate Lim Chu Kang and enjoys a couple of beers.
Dedicated To Riding
Space is an avid cyclist enthusiast – she spends at least 4 to 5 times a week on her bike. She rides for the pure love of the sport, for the adrenaline rush and also for the calm it brings her. Since being introduced to cycling 5 years ago, she has never looked back.
In the day, Space works as an Assistant Manager in a law firm. When the workday has ended and the sun sets, she brings out her beloved bicycle and starts her training.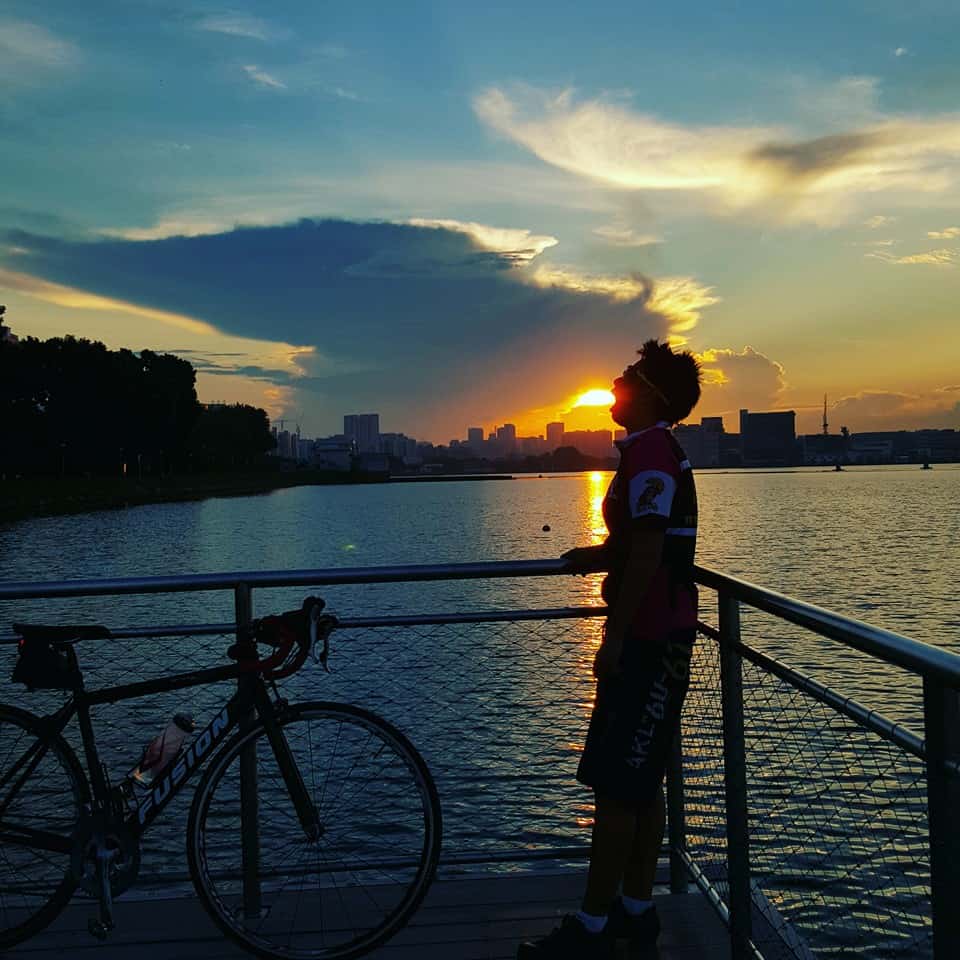 Her first impression strikes me as a tough cookie. However, her smile and energy are infectious and we were soon enjoying our beers while chatting at a chill-out bar in Jurong.
She cycles leisurely but also trains for races. Out of curiosity, I ask her to name one competition she participated in which she was really proud of. Her eyes light up as she tells me about the TOGO920 Challenge.
This is an endurance challenge, where participants must ride at least 920km over a period of 9 weeks to qualify as a Finisher.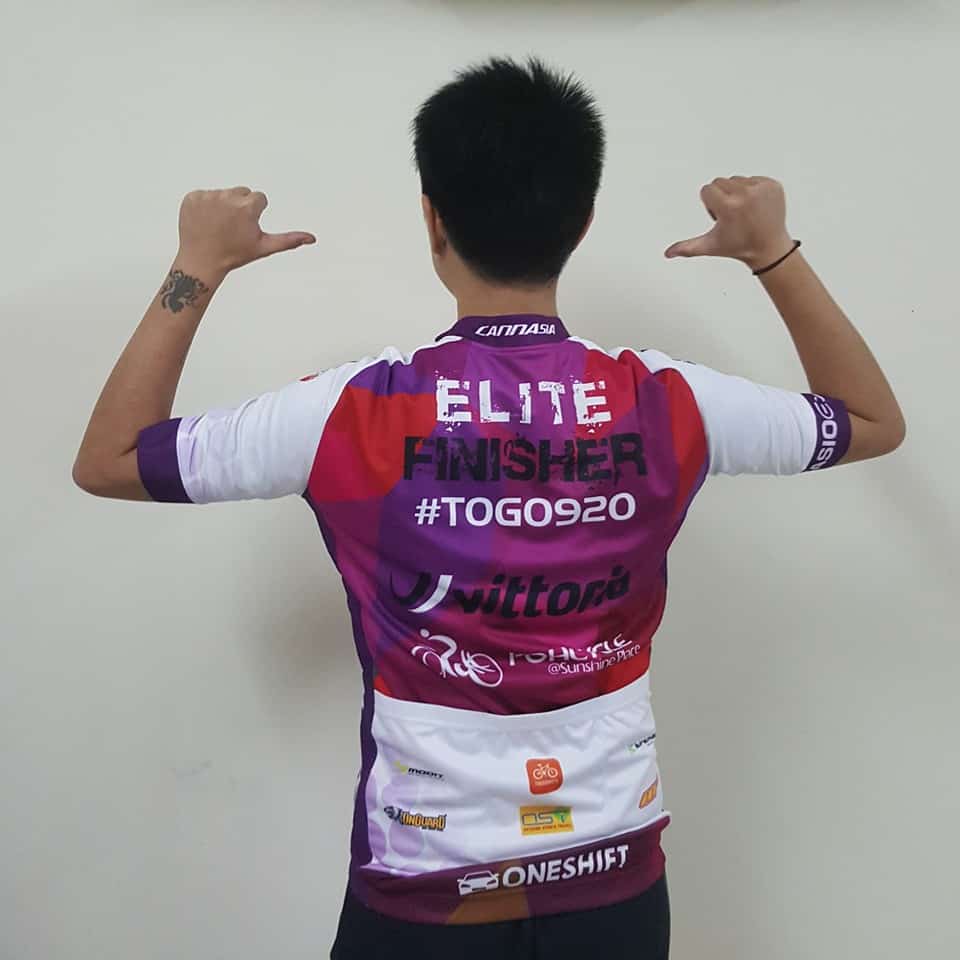 "I managed to clock 3254.13km and clinched 2nd Top Female as Elite Finisher! I felt that I really gave it my all in this local race and I am very proud of myself! That time was really crazy."
"When I reached home after work, I would change and head out to cycle from around 10pm to 3 or 4am in the morning. Almost every day!"
Training At Spooky Areas
This zealous lady is a committed member of cycling group One Team (by Poh Cycle) but she also rides with other groups such as the MBG (My Bike Group), West Coast Ride and JCCC (Jurong Central Community Sports Club) Riding Group.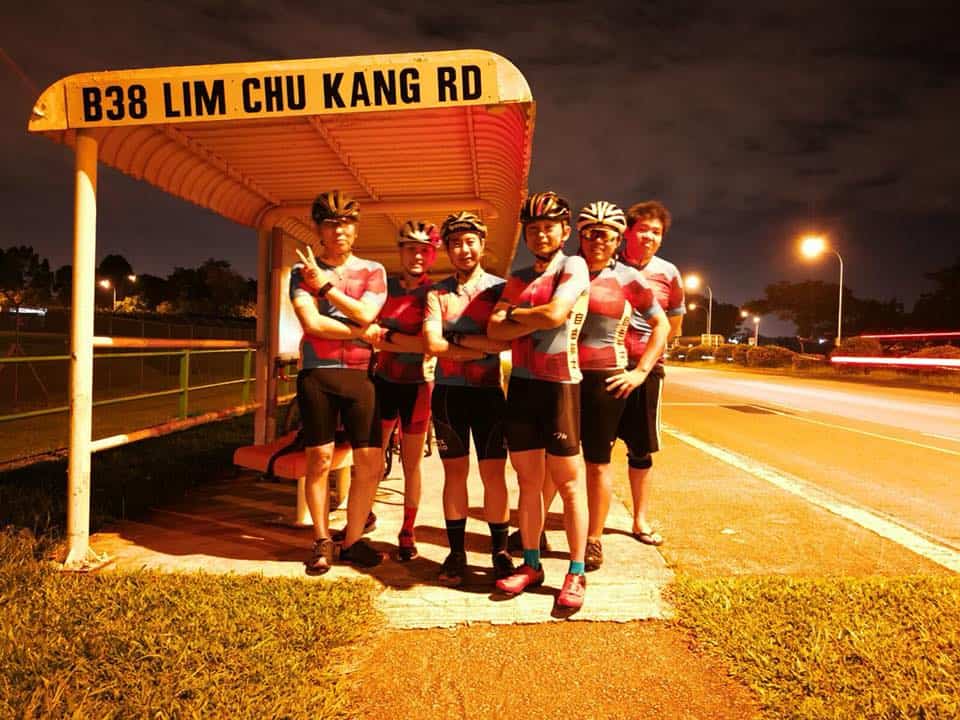 "Most of us have a day job so the most optimal time to train is at night" she shares.
"Night time is better because there are less cars, less traffic congestion and also, the temperature is so much cooler! Good training spots are at Tuas area, Old Lim Chu Kang Road and Old Choa Chu Kang Road."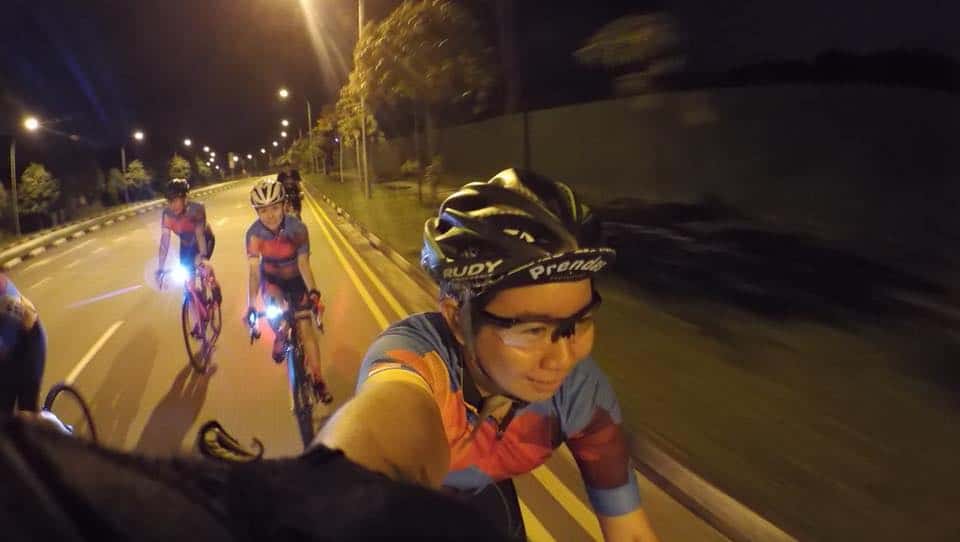 I shudder at the thought of Old Lim Chu Kang but Space reassures me, with a laugh, that it is actually rather relaxing.
To Space, training is to challenge limits that she has set for herself. Needless to say, her bicycle is her pride and joy.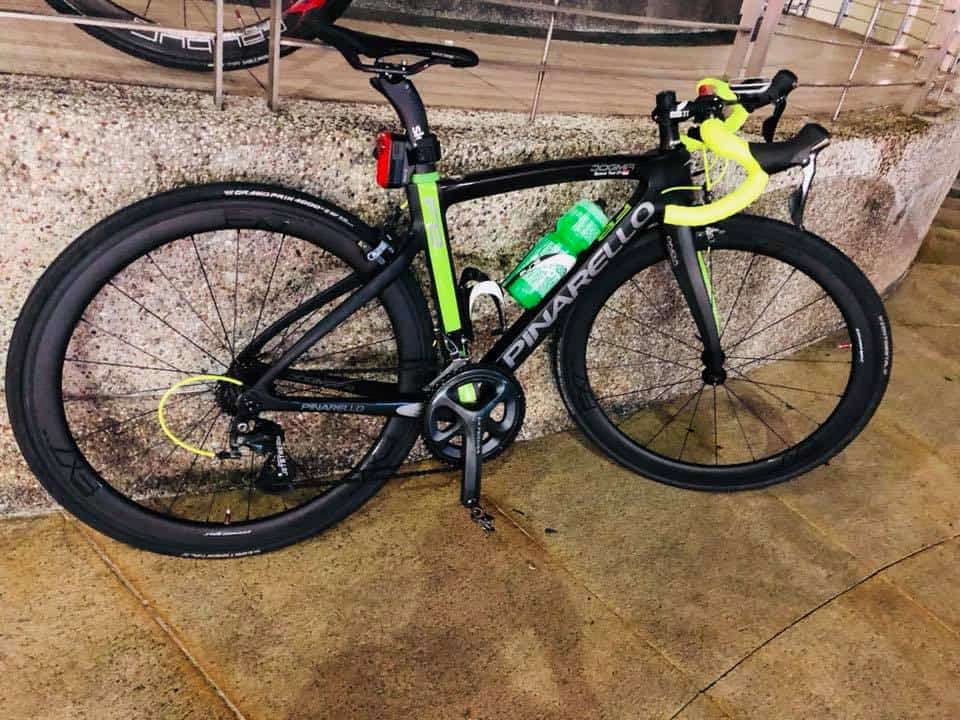 As with car enthusiasts who constantly modify their cars to go faster, I wondered what the most expensive part of her bicycle is.
Space reveals with an impish grin, "My frame is the most expensive part. I cannot tell you how much it is exactly but it is in the thousands. Totally worth it though!"
Helping The Underprivileged
This year, Space aims to contribute more to society. In fact, she has been raising funds in Singapore for the past few years, where proceeds will go to the poor in Cambodia.
"When I cycle in Singapore, I will post on Facebook to let my friends know that I am trying to raise funds for my next Cambodian trip, what I am going to buy and how much do I need. It is all based on trust."
With the money collected from the support of friends and family, Space buys items such as rice, canned food, and stationery sets to distribute to poor communities in Cambodia.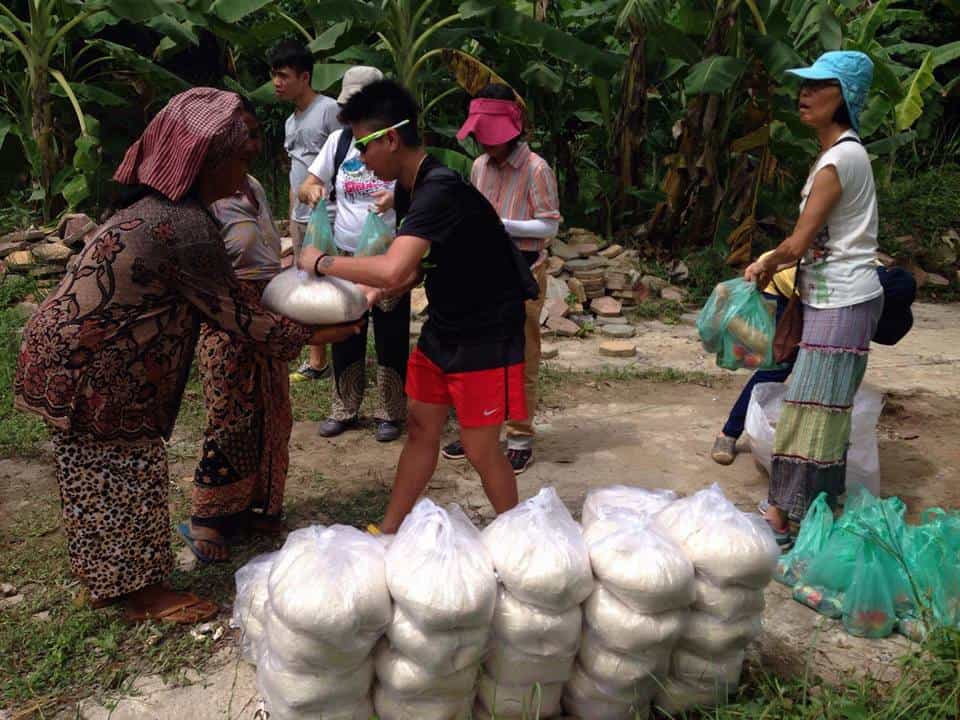 She added, "Some prefer to help non-financially via donation of used clothes or food items. Many turn me down, but I am okay with that. Need to be thick-skinned!"
"I am doing all this because I understand what it feels to have nothing at all."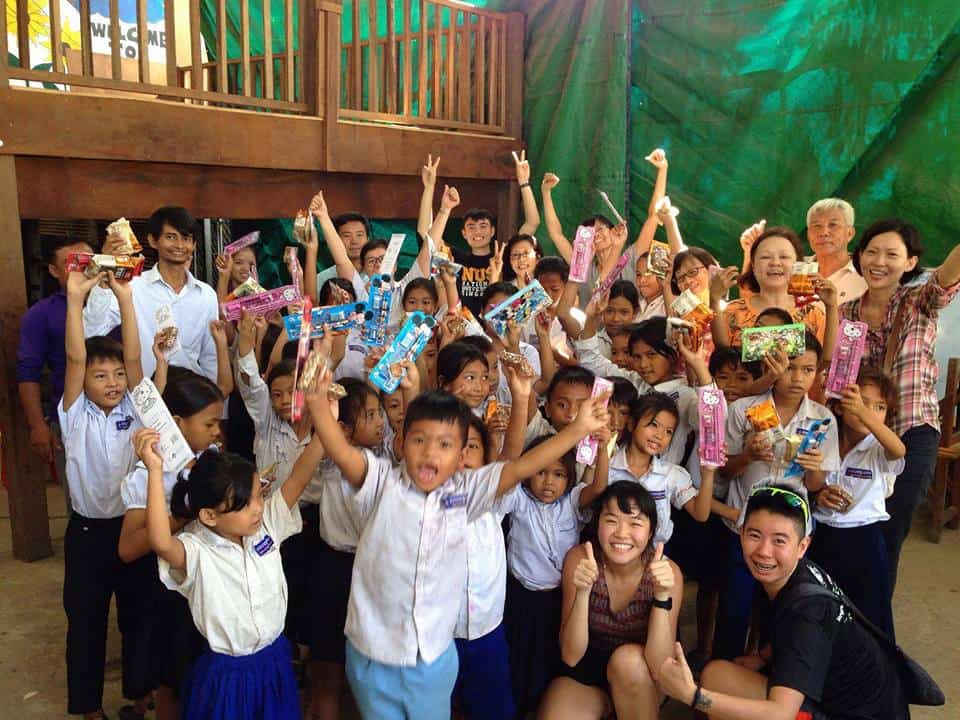 As we order another round of beers, she shares with me that her focus this year is going to be more on personal development through participating in more overseas races. This is how she continuously challenges herself and improves.
Throughout her years of cycling and training, she has sustained knee injuries and countless other minor mishaps. If her legs can heal in time, Space wishes to take part in the upcoming Tri-Factor Bike/CycleRun Challenge 2018.