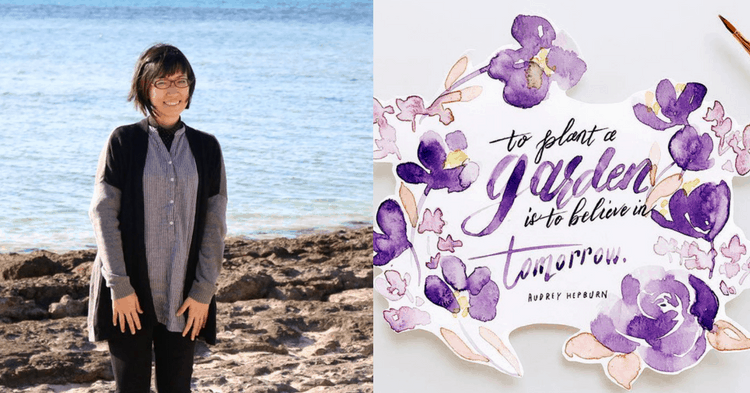 Meet Ruth Tan – an artist inundating with talent and passion, and also a mother of three beautiful kids.
Now, there couldn't have been a better way to meet an artist than to attend her workshop. Ruth generously extended me a seat at an upcoming 'Modern Calligraphy' class.
This is how I find myself sitting with almost a dozen other students at a finely-lit studio in Canal Road on a fine Saturday morning with a folder, a pen holder, nibs and ink lying in front of me.
Ruth walks in and the workshop commences.
She teaches us about the basics – from how to use different nibs to how to hold the pen correctly. We learn symbols, letters and eventually progress to writing complete words.
She attends to all students individually, making sure that we take away something from those three hours.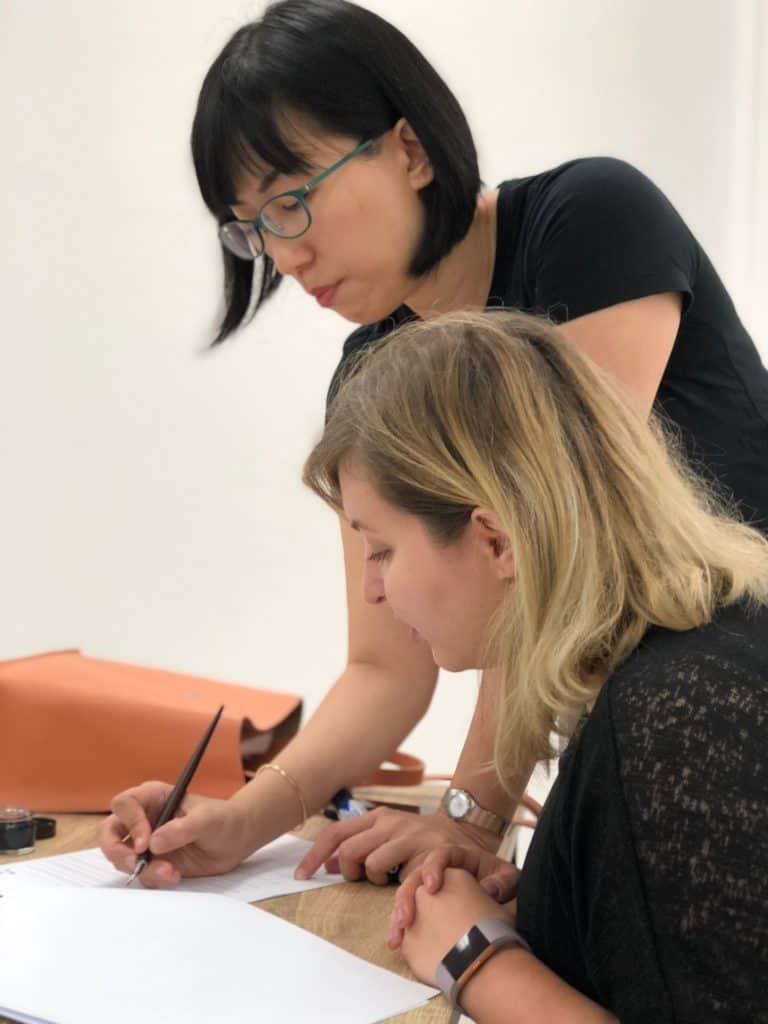 Her tactics and methods make it easy for us to gain confidence at calligraphy.
By the end of the workshop, we are all ready to attempt writing cards. I must admit, it made want to learn more about calligraphy – it was also a refreshing break from the busyness of everyday life.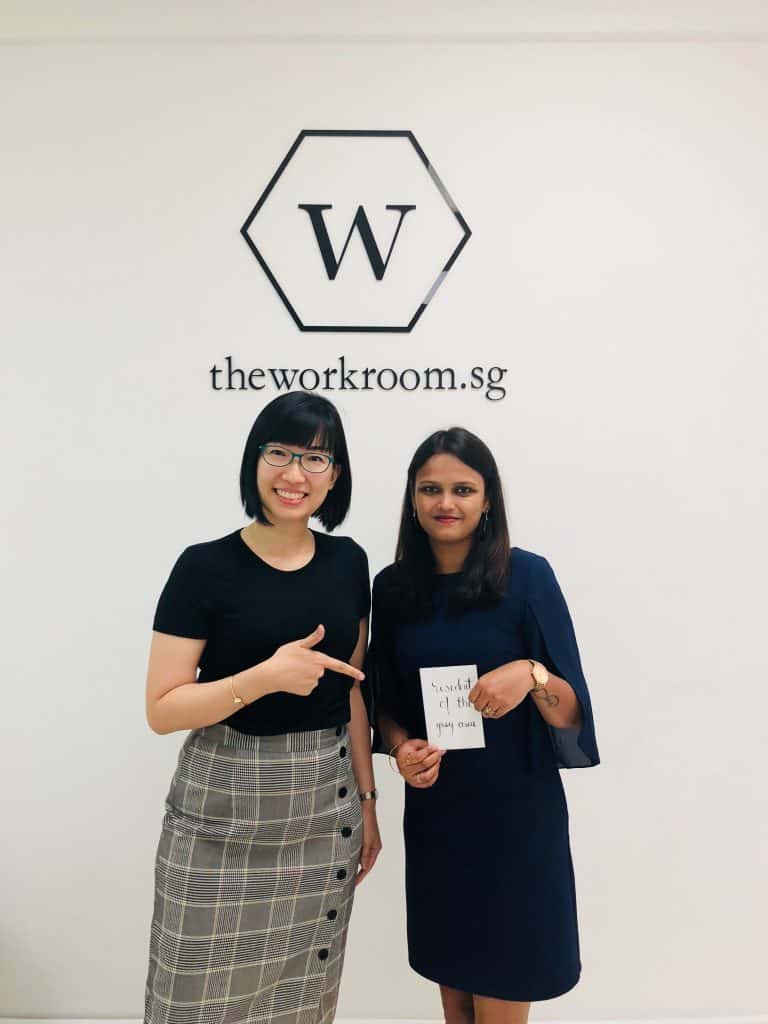 From An Online Gift Shop To The Workroom
After the session, I get to interact with Ruth. I begin by expressing how impressed I was with the workshop.
"That has been my motto. That is how it all began. By conducting workshops, I feel that I am keeping the art alive," she exclaims.
Although Ruth has been into art and crafts since she was a child, she never thought that she could take it up as a full-time profession. Previously holding a "conventional" job, it was only after having kids did she decide to pursue something of her own.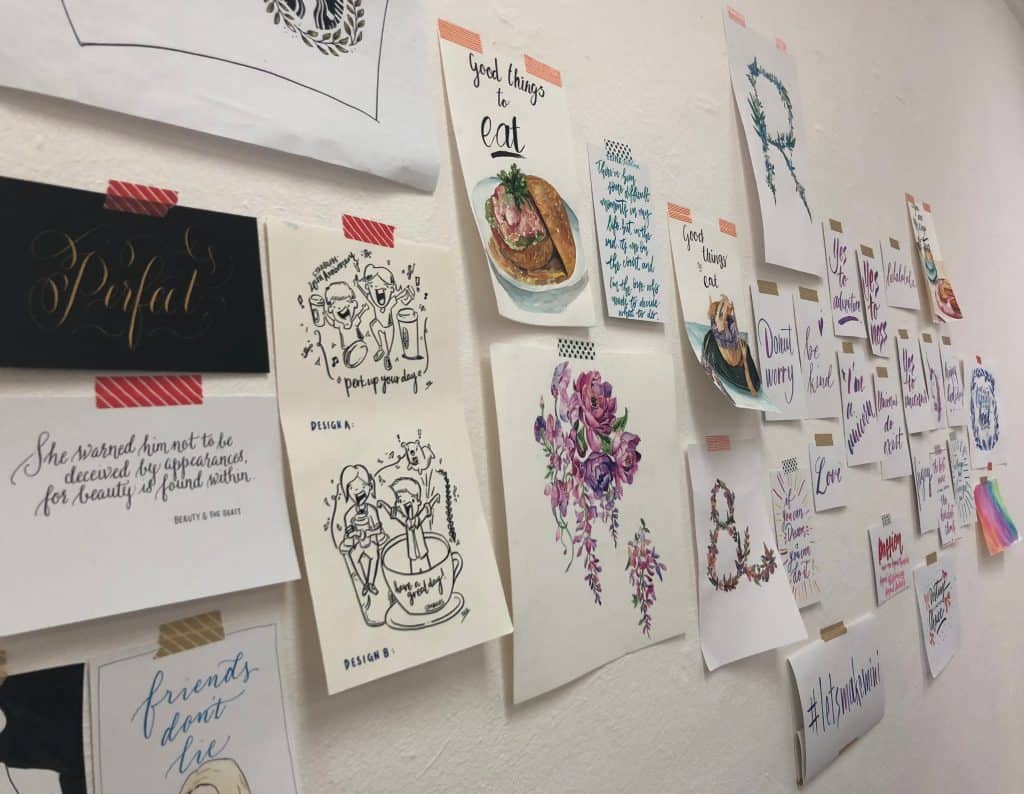 She started an online gift shop called "The Little Happy Shop" in 2008, selling her handmade crafts. By 2011, she had her own shop in Holland Village – "The Crafty Workshop".
It comprised of a small craft corner where small-group classes would be organized every Saturday.
"I thought if people liked my gifts, they would love my craft."
This proved to be true, as her classes gained popularity quickly and "The Workroom" was established in 2013.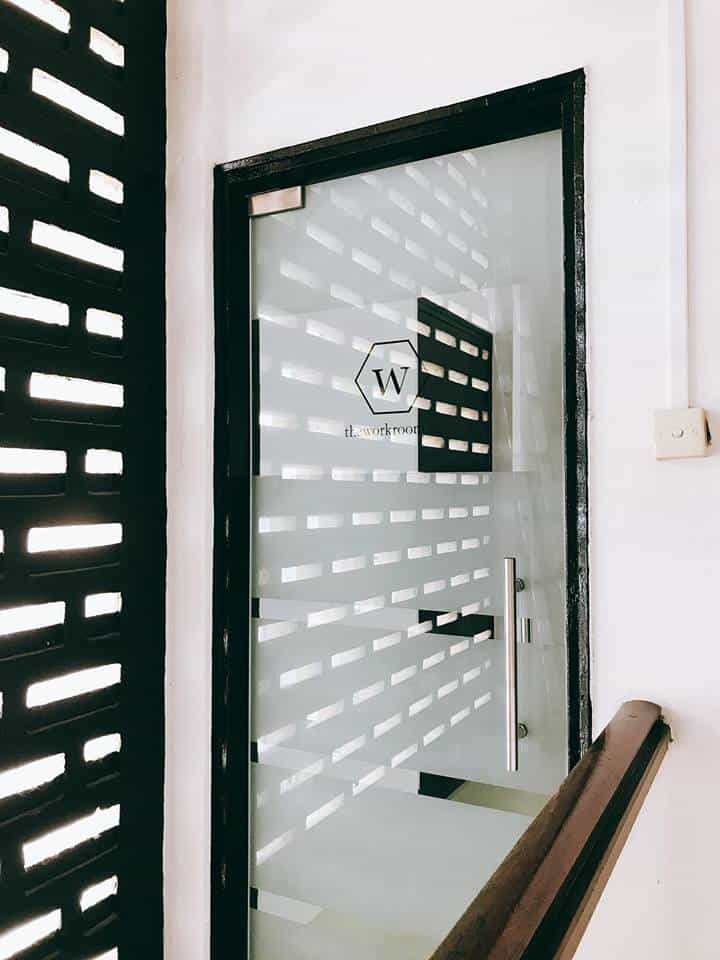 Having learned calligraphy from experts like Maybelle Imasa (modern calligrapher) and Eleanor Winters (traditional/copper plate calligrapher), Ruth wanted serious players in her team.
She brought together professionals such as rubber stamp artist Kim, studio assistant Kezia and 11 other well-taught artisans.
Working With A-List Brands
Ruth's company has been able to garner quite a reputation in the market. "The Workroom" has already worked with some popular luxury brands like Chanel, Christian Dior, and Louis Vuitton among others. Recently, Ruth became a listed Scripting host for AirBnb.
"Big brands are not something I look at. I tend to look more inwards, as we can improve at what we do. Everything comes around if our work is good."
However, she agrees that affiliations with big brands are quite an encouragement for handicraft artists – financially and credibility-wise.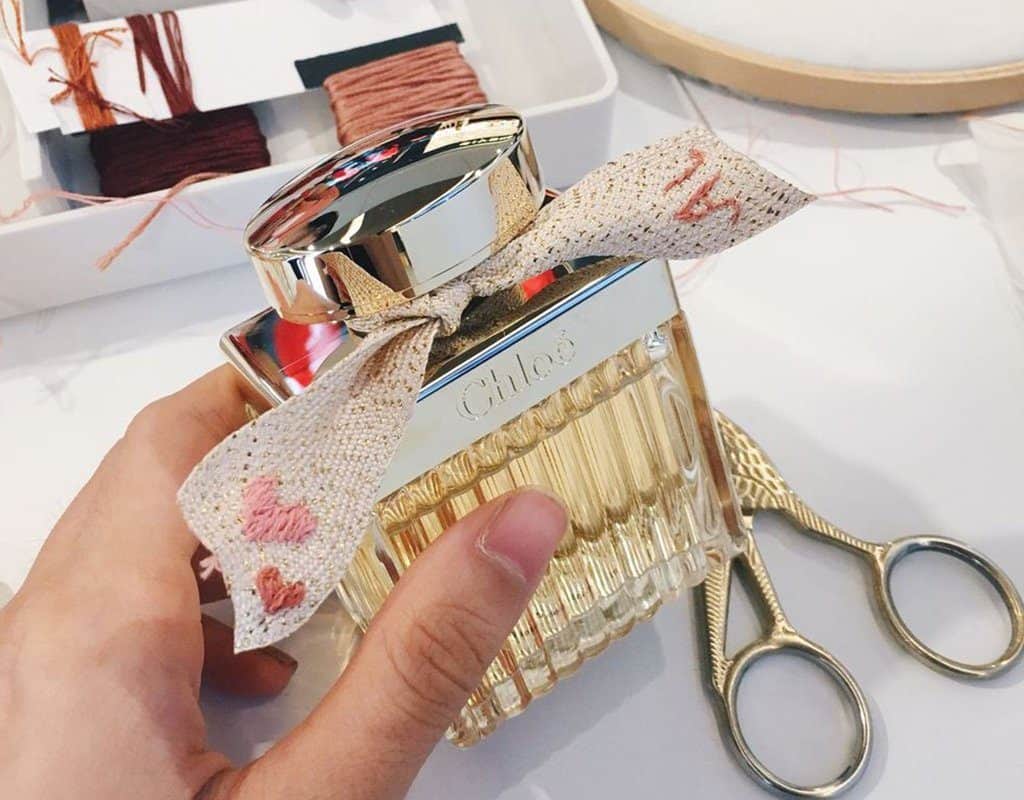 She adds that it should not be a benchmark to analyze artists."There are many of us who are doing great work but have not been discovered yet."
Work-Life Balance
At this point, I am curious about how she manages to balance work and her personal life. She has media launches, workshops, live events and commissioned work – so much on her plate while still having to juggle her personal life as well.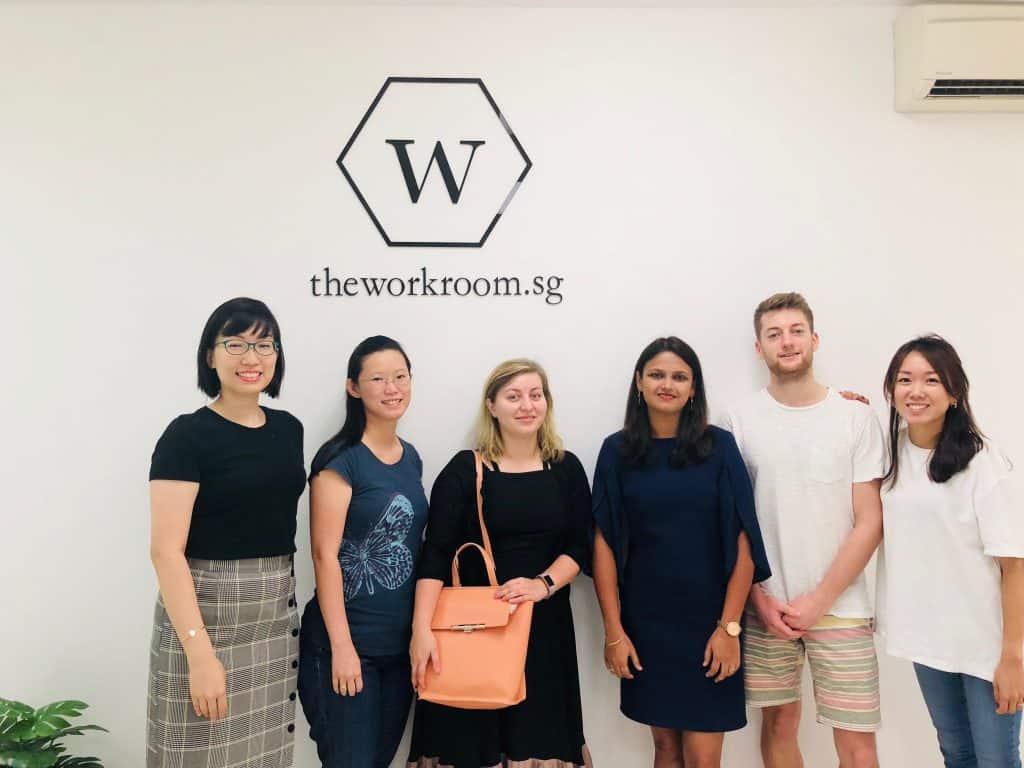 "It's not easy but it's also not impossible. My husband babysits when I have to work. We sync our schedule."
She admits that being "a mum of a teen, a tween, and a toddler", there are times when she feels trapped but she has learned to find pockets of time for herself and her passion.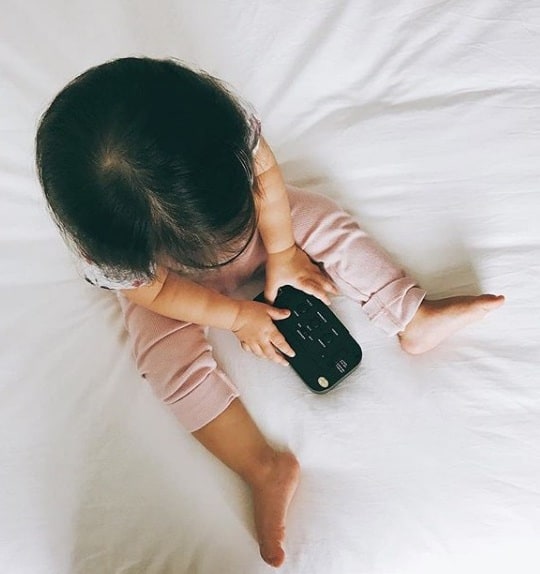 She firmly believes that women need to understand that they don't have to choose between career or family.
"I feel that being able to do what I love and still have a happy personal life makes me a better artist and a better mom/wife."
To know more about The Workroom, click here.