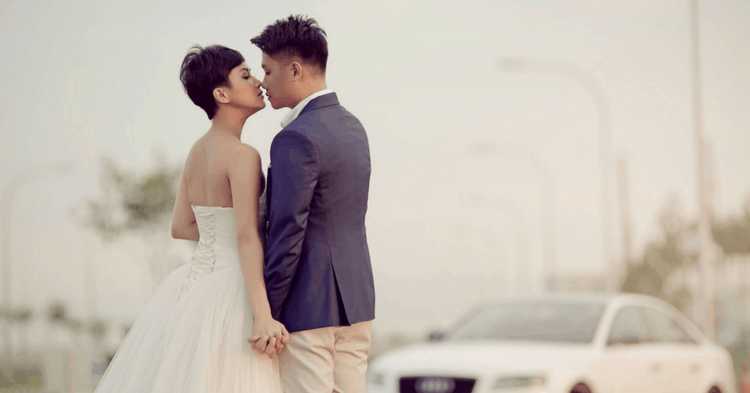 As I get older, the number of proposals and wedding ceremonies I've attended or witnessed through social media seems to have increased at an exponential rate. I probably haven't gone a month without someone I know becoming engaged or married.
The topic of marriage and wedding preparations is no longer foreign, but one of the things I've had a hard time understanding around is the cost of a wedding. These days, it could easily cost $40, 000 for a wedding – years of savings, wiped clean in one night.
Imagine my surprise when I hear about HeartQuarters, a business in the wedding industry where its founders believe in not having to spend an arm and a leg for wedding preparations.
I knew had to find out more.
Through Personal Experience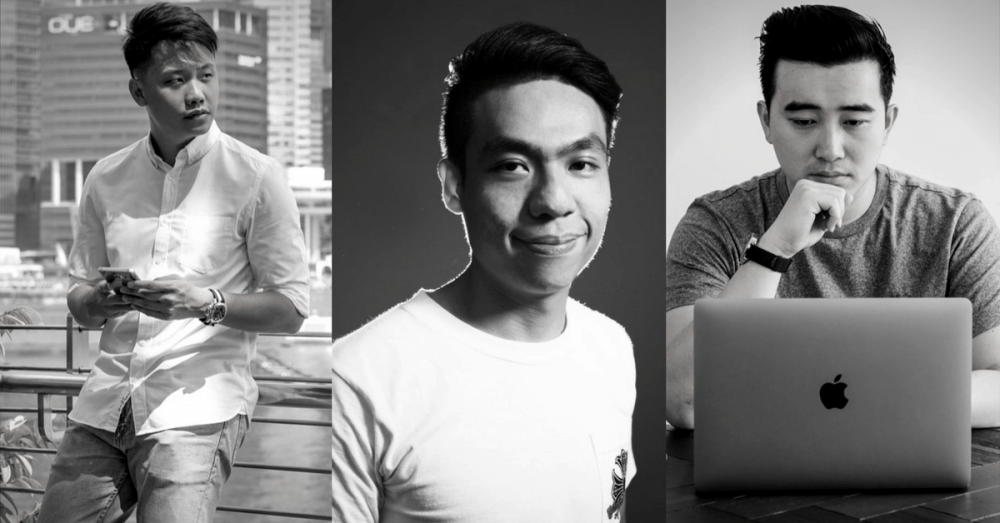 HeartQuarters is founded by three secondary school mates –  Alvin, Chester, and Ryan. Of the trio, Ryan and Alvin are both married – perhaps also why they can relate to the extravagant cost of a wedding. I get to meet Alvin, while he's on a quick 1-hour break from his full-time job.
When I ask what exactly does HeartQuarters do, he tells me that it can't be covered in a few sentences. He's also visibly excited.
"I just got married last December," he says while pointing to his wedding ring. "And we formed HeartQuarters in June 2016."
It turns out that Alvin and Ryan both were preparing for their own weddings. With a one month difference in wedding dates, both of them set out to hunt for the various bridal, photography and videography services they needed.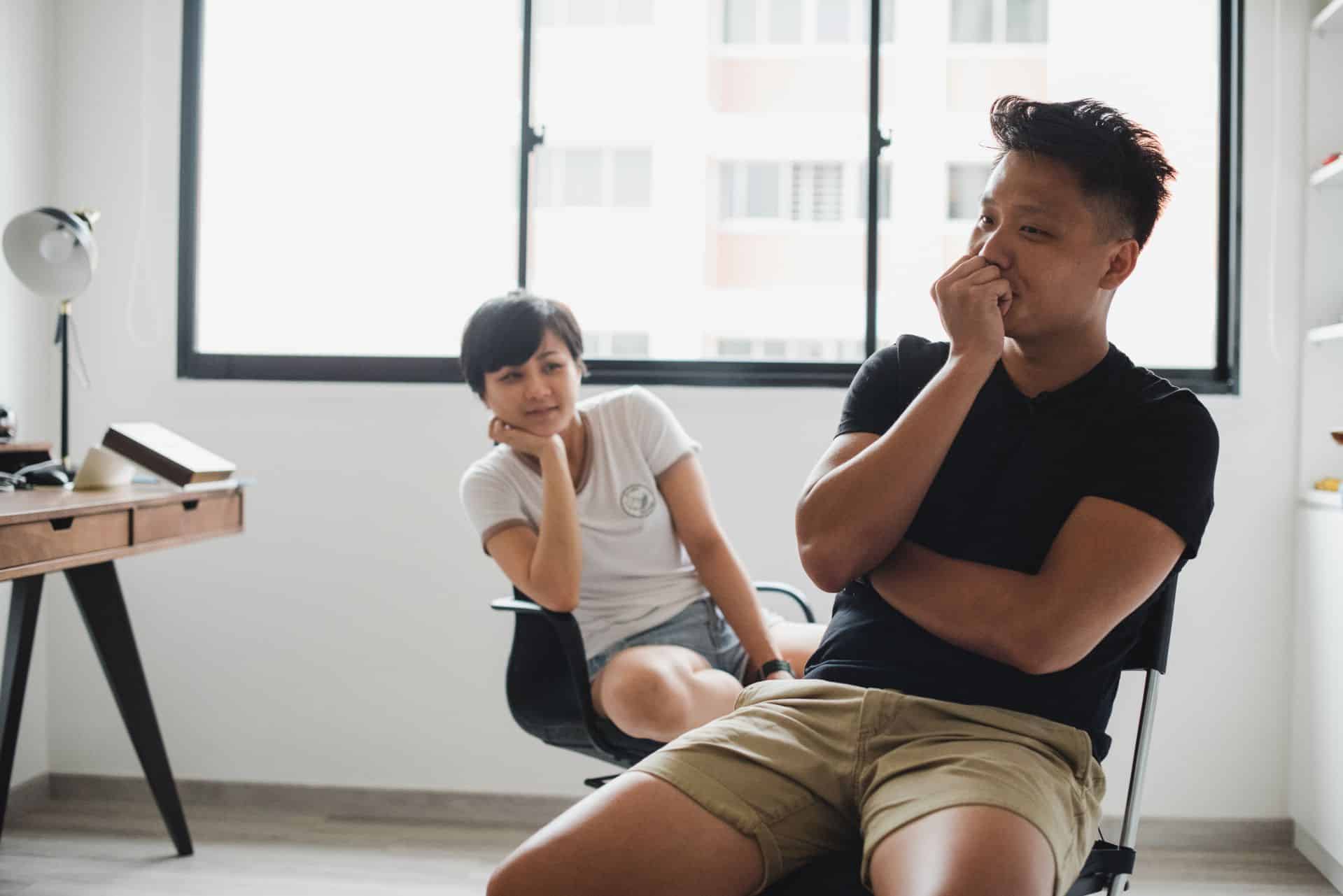 "Interestingly, Ryan and I went to two different routes. Ryan went via the a la carte route and I went via the package route, which is more convenient."
This also meant that Ryan had to coordinate everything on his own. As for Alvin, he dropped by a bridal shop's booth at a wedding fair, where he found himself stuck for two hours despite it being the first booth that he visited.
"They didn't let me go – they told me, 'oh it's the same everywhere, so you don't have to waste your time!'"
In the end, Alvin and his wife signed up for their package.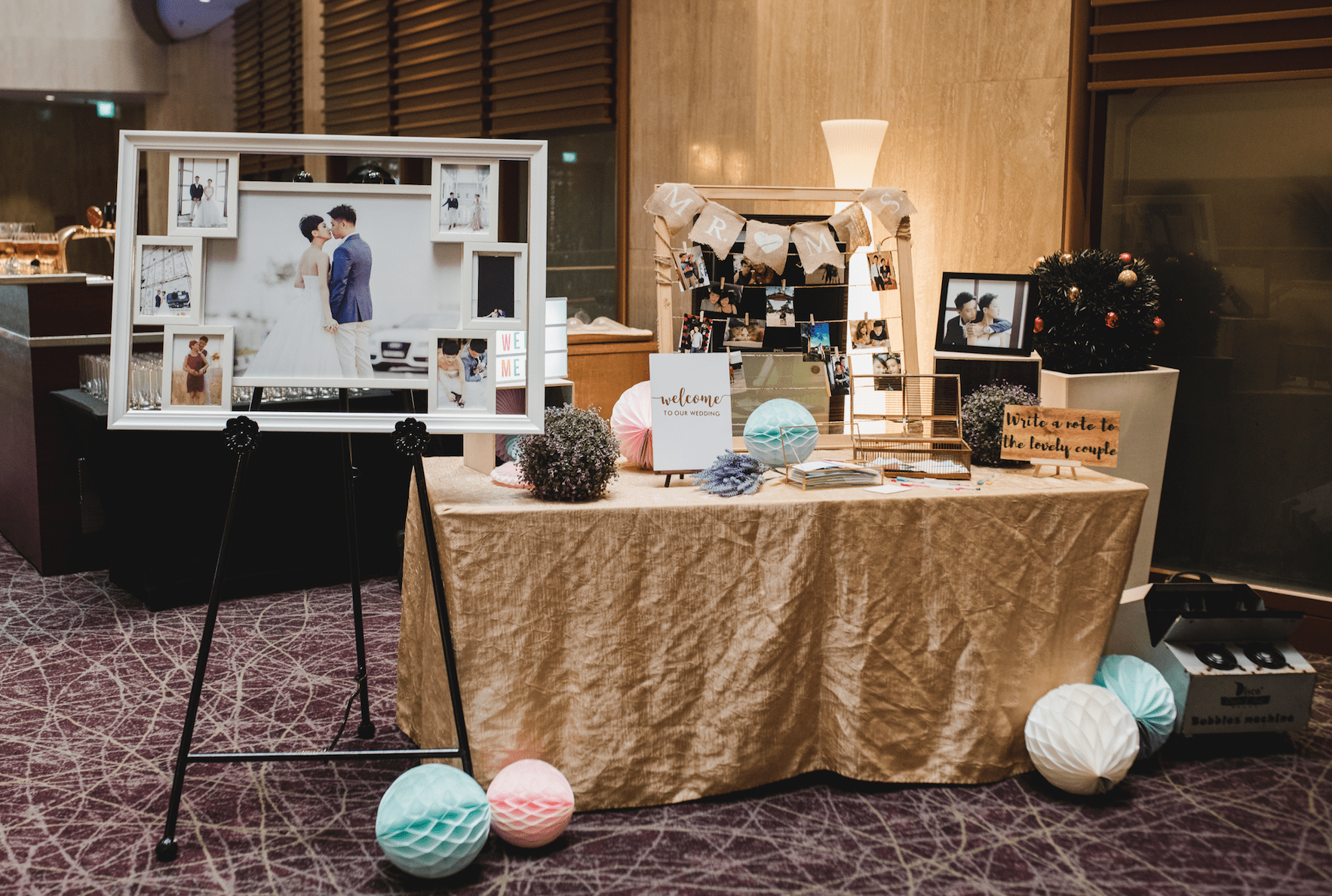 However, Alvin found himself on the losing end – all similarities aside, Ryan and his wife had 6 gowns and 4 suits, while Alvin was only offered 2 gowns and 2 suits. This was despite Alvin's package costing $300 more than Ryan's self-sourced services.
Yet another thing he wasn't a fan of was the bridal shop's restriction on the number of photos he could have: 36.
"That day, my wife and I promised each other we'd have a poker face so that they couldn't hard sell anything to us. Every additional photo was $125."
This proved to be fruitless. After three hours of filtering, Alvin and his wife were down to 55 photographs from an initial 180. The staff also tried to sell them all the soft copies for an extra cost of $3000. Eventually, he paid $1400 for the additional 19 photos.
Besides the difference in the initial price quoted and the price they later settled for, Alvin faced a similar problem when it came to the number of gowns provided. It was only after Alvin discussing with the bridal shop again that he managed to get 2 more gowns for his wife.
"It's not ethical and it's not fair to the client."
Realizing that others probably faced a similar problem as him, Alvin came together with Ryan and Chester to form HeartQuarters.
While doing some field research, Alvin realized that it cost couples $6000 to $9000 just for the planning itself – that's when he realized that there was a large waste of resources, as part of the budget would go to props that are only used once.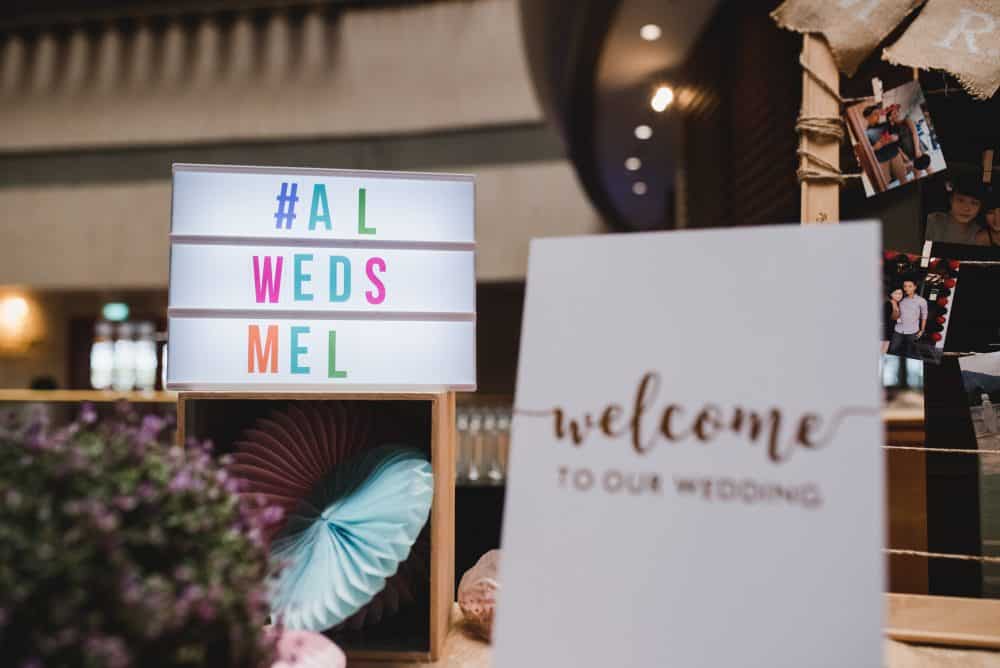 "Ryan and I thought – for the same price if we can do so much more, why not? Even for the concept that these wedding planners provide – it may not necessarily be unique."
Eventually, they decided that the only way for a wedding to be unique is to tell the couple's story. After all, there's no love story that's entirely the same.
Being Practical
Essentially, HeartQuarters isn't so much of a wedding planner – it's more of an ala carte company that puts everything together for you. With specially curated partners, it's a one-stop solution for all wedding preparations.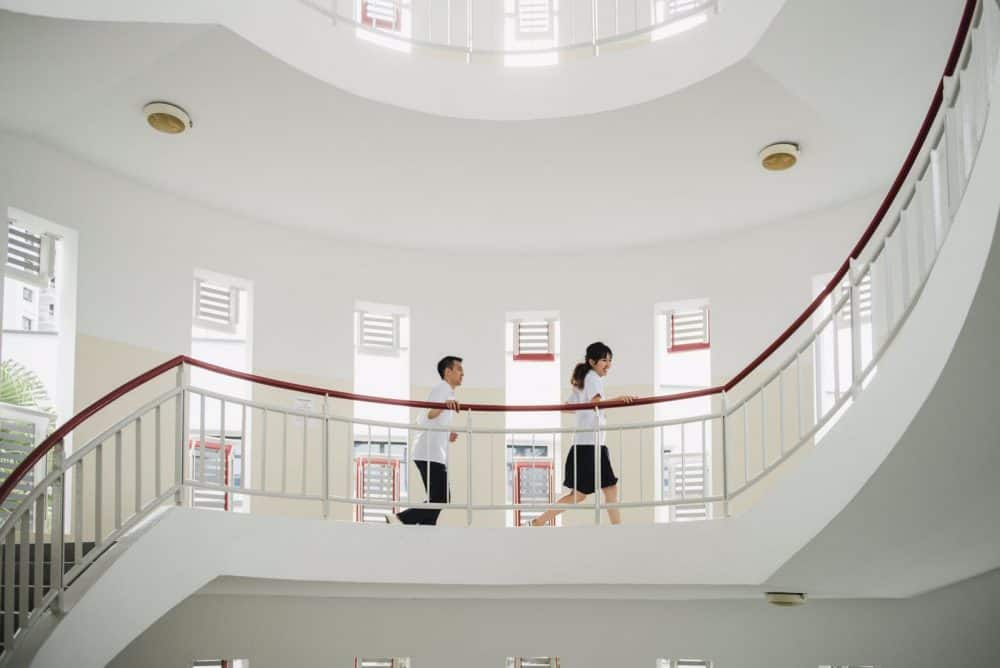 "We also handle the coordination because coordinating everything yourself is very difficult. If there are any actual day changes, you have to inform everyone."
"Or perhaps the videographer and photographer you hired may not have the chemistry on the actual wedding day – it's a once in a lifetime event so if it messes up, that's it. You don't get to redo it."
One thing unique about HeartQuarters – which Alvin has also been mentioning throughout our conversation – is the conceptualization service offered. This includes creating a concept, a microsite, a documentary about the couple, a trailer for the documentary and RSVPs.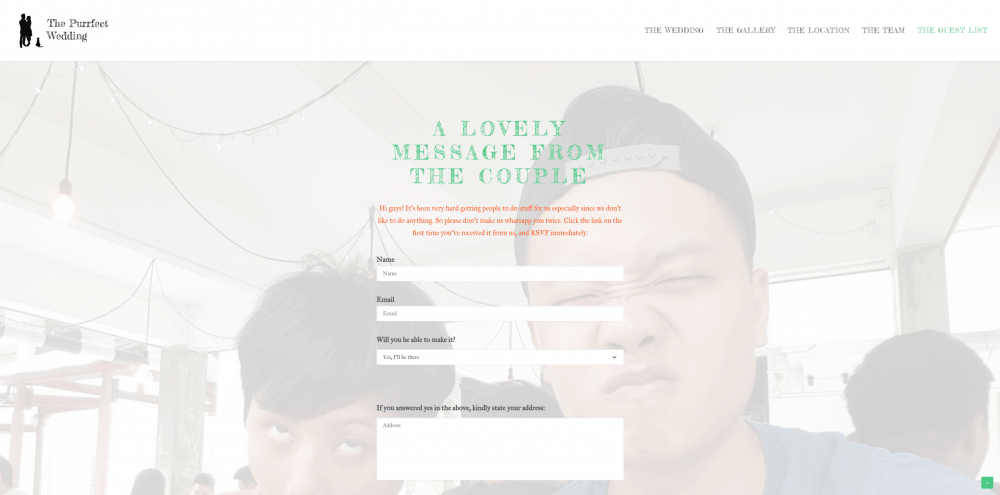 Alvin manages to convince me that HeartQuarters is able to offer a fraction of the price offered in the market while ensuring that things become more convenient.
This is also because he believes that spending lesser money for your wedding night is more practical – the money could be used for your house instead.
"You are going to spend a ton of money on renovation, and a house is something that will last you for longer – the wedding is just for that night."
However, he admits that everyone has a different threshold.
There will always be those that are willing to spend more money to hire renowned photographers and videographers. For HeartQuarters, their services are for those who want to have a memorable night at a decent price.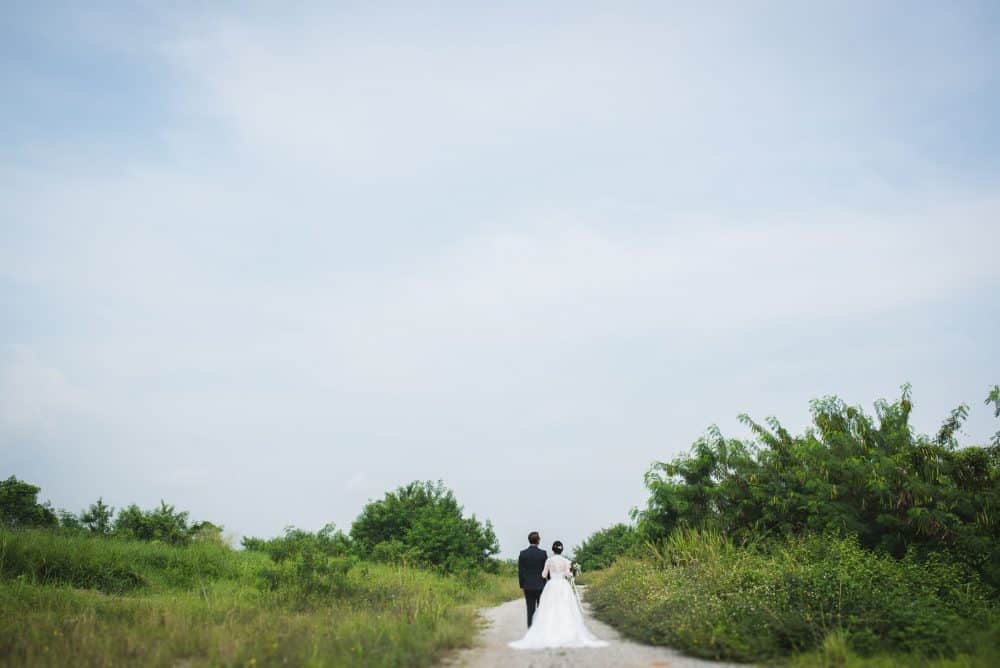 I probe further – what about his threshold?
"It's possible to get everything settled for less than 10K, excluding the ring and banquet of course."
He goes on to explain: "Many say that you can cover the banquet costs through the ang bao – but that's not a given. These pre-wedding and actual day wedding costs are on top of the banquet costs – which is why you should reduce the amount spent even more."
Taking Pride
While this seems like an obvious choice to many, Alvin says that the main difficulty he faces now is in helping people to understand why conceptualization is important.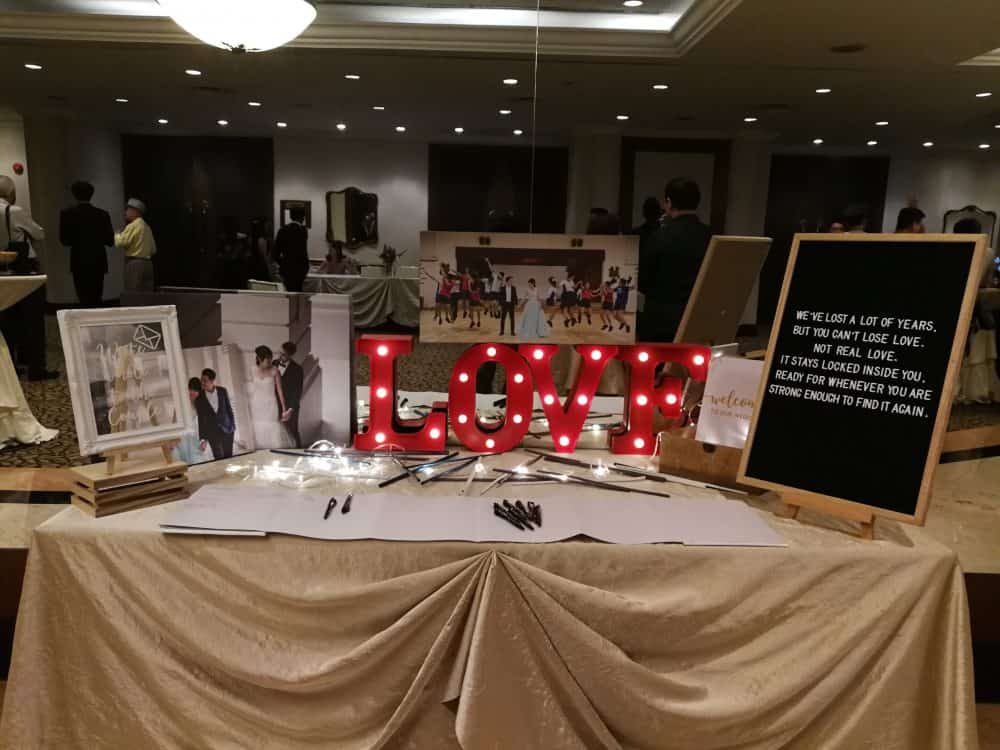 "To some people, it's an additional cost – they don't see the value behind it."
Even so, it's clear that Alvin has a fiery passion for what he does. He tells me that he gets the most satisfaction when the team successfully completes a wedding for a couple. With a smile, he adds that their happiness and excitement makes his job even more meaningful.
"That's the happiest part of the wedding, and we are privileged enough to be a part of someone else's biggest day of their life."
To find out more about HeartQuarters, click here.