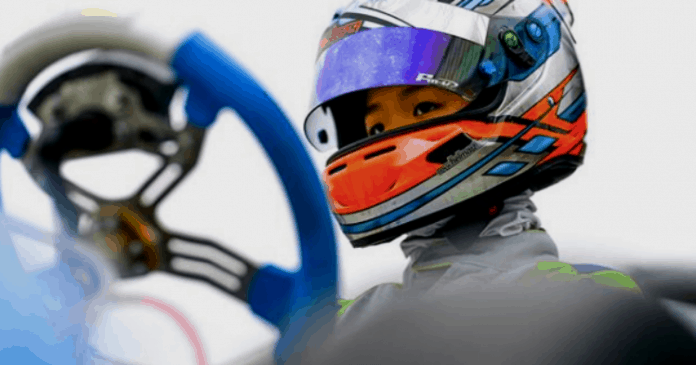 At the young age of ten, most boys will still be dreaming about what to do when they grow up—a pilot, a doctor, an inventor…and the list goes on. Just like other boys at that age, Christian Ho had a similar dream.
But unlike most of them, he was already living that dream as a professional kart racer.
Since then, Christian, now twelve, has been making headway in the international kart racing scene as he breaks records and performs outstandingly in many of his professional races.
Just this year, Christian finished in the second and third positions in two final races at the prestigious German Kart Championship event (Deutsche Kart Meisterschaft), making him the first Asian racer to ever stand on the podium.
However, what gave Christian his achievements today is more than just natural talent. Coupled with the natural need for speed in him are ambitiousness and determination as he strives to achieve his final goal of becoming an F1 racer.
A Childhood Love For Cars
Nicole Lee, Christian's mother, explained that her only son had always loved cars.
"We used to bring him to ride the automatic cars in VivoCity and Ang Mo Kio since he was 4 years old, and his favourite character was the Lightning McQueen," Nicole reminisced.
However, what really spurred Christian on to the start of a racing career was a faithful trip to Phuket in 2014, where he tried driving a kart for the very first time. The track owner was impressed by young Christian's need for speed despite it being his first try, and seeing that Christian was passionate and even talented in racing, his parents decided to fully support him.
Just last year, Christian and his mother moved to Italy to fully pursue his professional career as a kart racer.
"Initially, I was really excited to move to a new country but it took me a while to adjust as the winter in Italy can be quite cold. I also had to make new friends in my new school. However, I have settled in well now and am enjoying this experience," Christian said.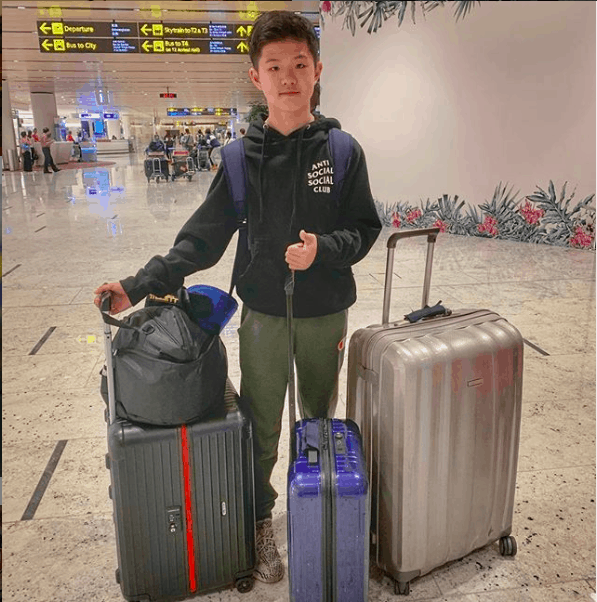 When asked about their decision to send Christian all the way to Italy, it was clear that Nicole and her husband would do anything to be supportive of their son's dream.
"The level of karting in Europe is so high that we realized for Christian to fulfill his dream, he had to compete at an international level. Combating jet lag and the frequent travelling were also starting to take a toll," Nicole explained.
Despite the sacrifices the family made to adjust to a brand new country and climate, it was clear that the unfamiliarity of Italy had not made Christian's passion in racing waver.
"I love the adrenaline and speed when I'm racing! The amount of g-force that pushes you around the corner when I drive, it's indescribable."
Against All Odds
Kart racing is often perceived as the foundation for moving on to Formula One racing. Many world famous racers such as Lewis Hamilton and Sebastian Vettel had began their careers by first competing in kart races.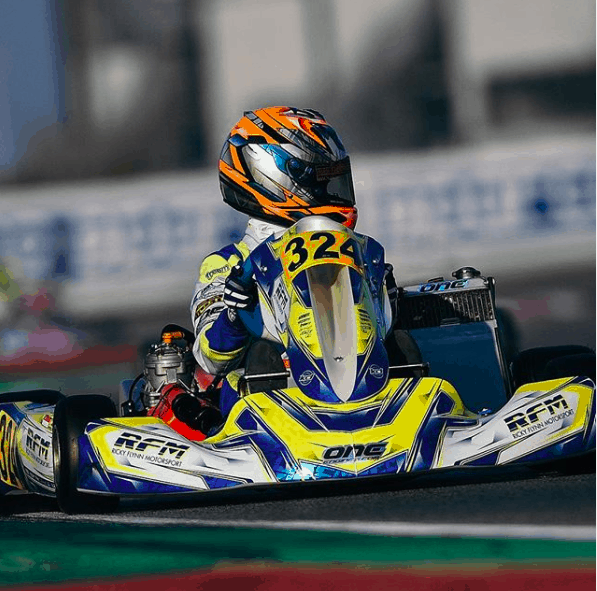 Out of the list of achievements he had attained since becoming a kart racer, Christian stated that his most personally rewarding moments came when he achieved his first Mini category win in Singapore's Rok Cup at 2017.
Another moment that stood out for him was being the first Asian to win a heat in the World Series Karting (WSK) Super Master Series, one of the biggest and most prestigious European kart racing events.
However, to be following these famous racers' footsteps also meant enduring the many trials in the journey of becoming a professional athlete, just like they did.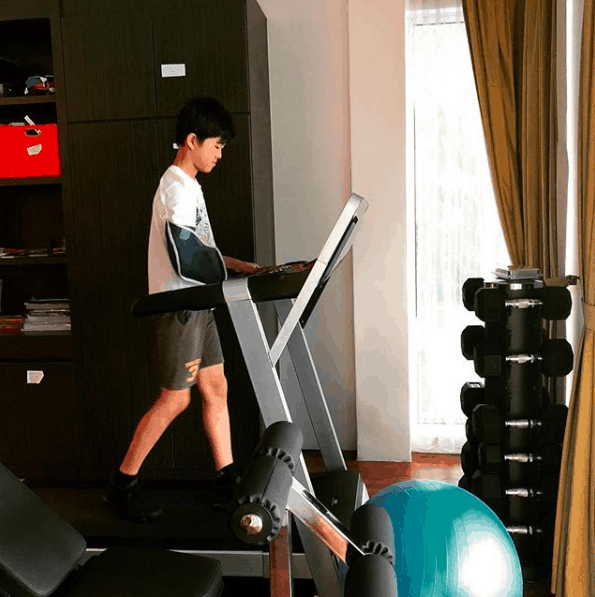 "When I was nine years old, I got involved in a racing accident that caused me to break my arm. The trauma resulted in me not being able to overtake anyone from that day. However, I overcame it by getting a hold of myself. I kept telling myself that if I could not overtake, then I would never make it as a racing driver," Christian recounted.
Nicole also explained that Christian had once broken his shoulder before from racing, and looking through Christian's social media accounts revealed that he had also just fractured his arm last year.
Nevertheless, Christian had always bounced back from such adversities, and continues to remain passionate about the racing scene.
Juggling Two Identities
Christian, who is currently a member of the elite Ricky Flynn Motorsport karting team, also follows a strict schedule of racing, practicing or testing tracks and exercising at the gym to keep his fitness levels up.
Outside of the track, Christian also has to make time for studying, schoolwork and online tuition. "Fortunately, my school is very supportive of my sport, and I play an active role to inform my teachers ahead of time so that we can correspond via email."
In fact, his life is just like that of any other young boy at his age, with ordinary hobbies such as playing soccer, reading, enjoying video games, and the need to juggle between schoolwork and fun.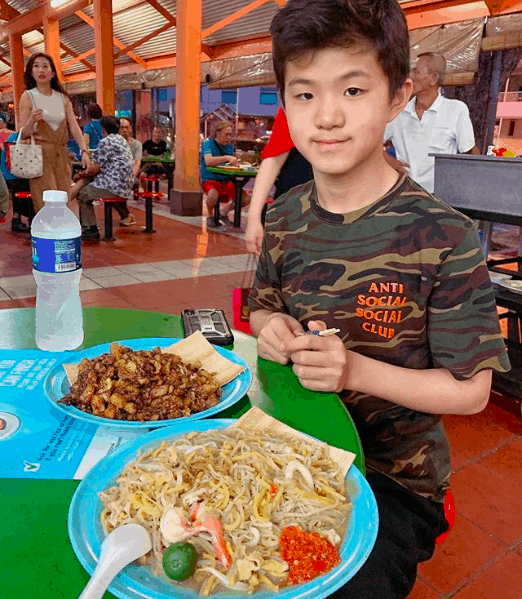 When asked about Singapore, Christian confesses that he misses not just the friends and family here, but also the wide variety of local cuisines that are irreplaceable to him.
"Nothing beats our Singapore chicken rice and nasi lemak!" Christian exclaims.
Showered With Love
Other than his own perseverance, resilience and passion, it is also evident that Christian's list of achievements are made possible due to the love that his parents have given him.
"My dad is my main role model. He works really hard for our family and is always supporting me. Despite being very busy at work, he always makes time to be with me and our family," Christian said.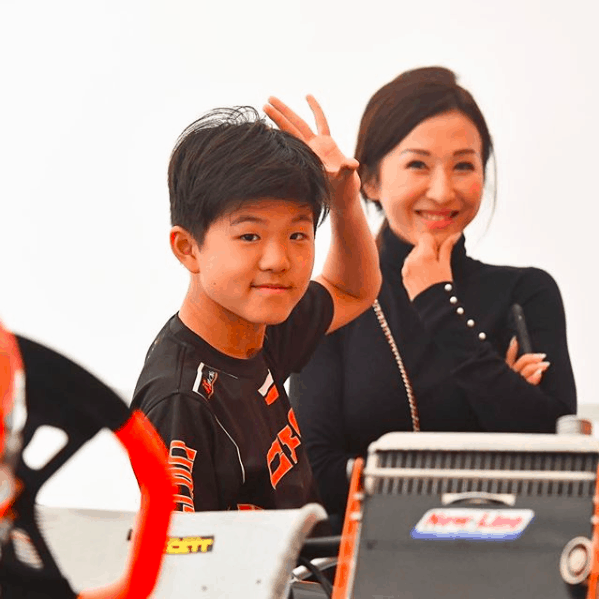 Similarly, Nicole provides her own form of support to her son by giving him emotional support. "It's so hard especially when I'm so worried about his safety, but Christian has shown me that this is his passion. Seeing how determined he is, I just try to be there for him by staying positive, and encouraging him with lots of hugs and positive words."
Currently still working hard towards his dreams with his parents' support, Christian explains the long and arduous journey ahead that will bring him towards his eventual goal of getting into Formula One.
"After karting, my plan is to go into F4, F3, and then to F1!" Christian exclaims, as he explains that the only way to get to his ultimate goal now—becoming an F1 racer—is to excel in all the other categories before it.
Christian's current role model is Charles Leclerc, the young 21 year-old racer from Monaco who is now in F1 with Ferrari, Christian's dream team. It is no doubt that Christian still has a long way to go before reaching his eventual goal just like Leclerc.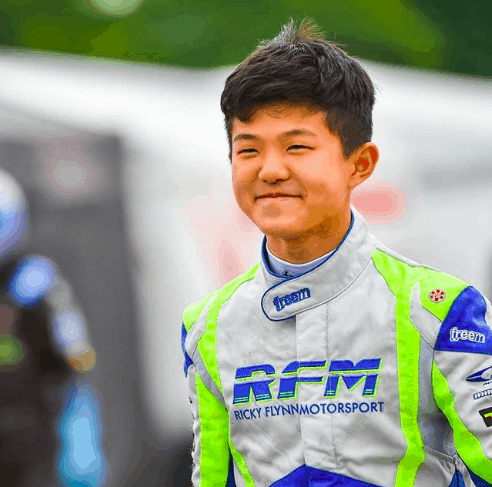 However, it is encouraging and heartwarming to know that a young boy like him has the self-discipline and perseverance to take the road less taken in comparison to other Singaporeans, and make his dream a reality.
These sentiments are best reflected in Nicole's words about her own son.
"For a child at 10 years old to know what his dream is and not giving up despite breaking his arm and shoulder, I'm proud of him."