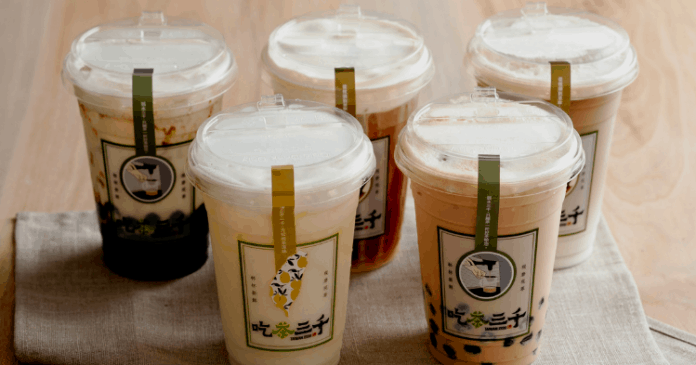 Blood type: milk tea. It is a known fact that Singaporeans absolutely love milk tea. It's almost as if it's been embedded in our food culture since the Sweet Talk days – the OG of bubble tea in the country (you know you miss it). 
As bubble and milk tea chains continue to take the country by storm, there's a new milk tea chain in town.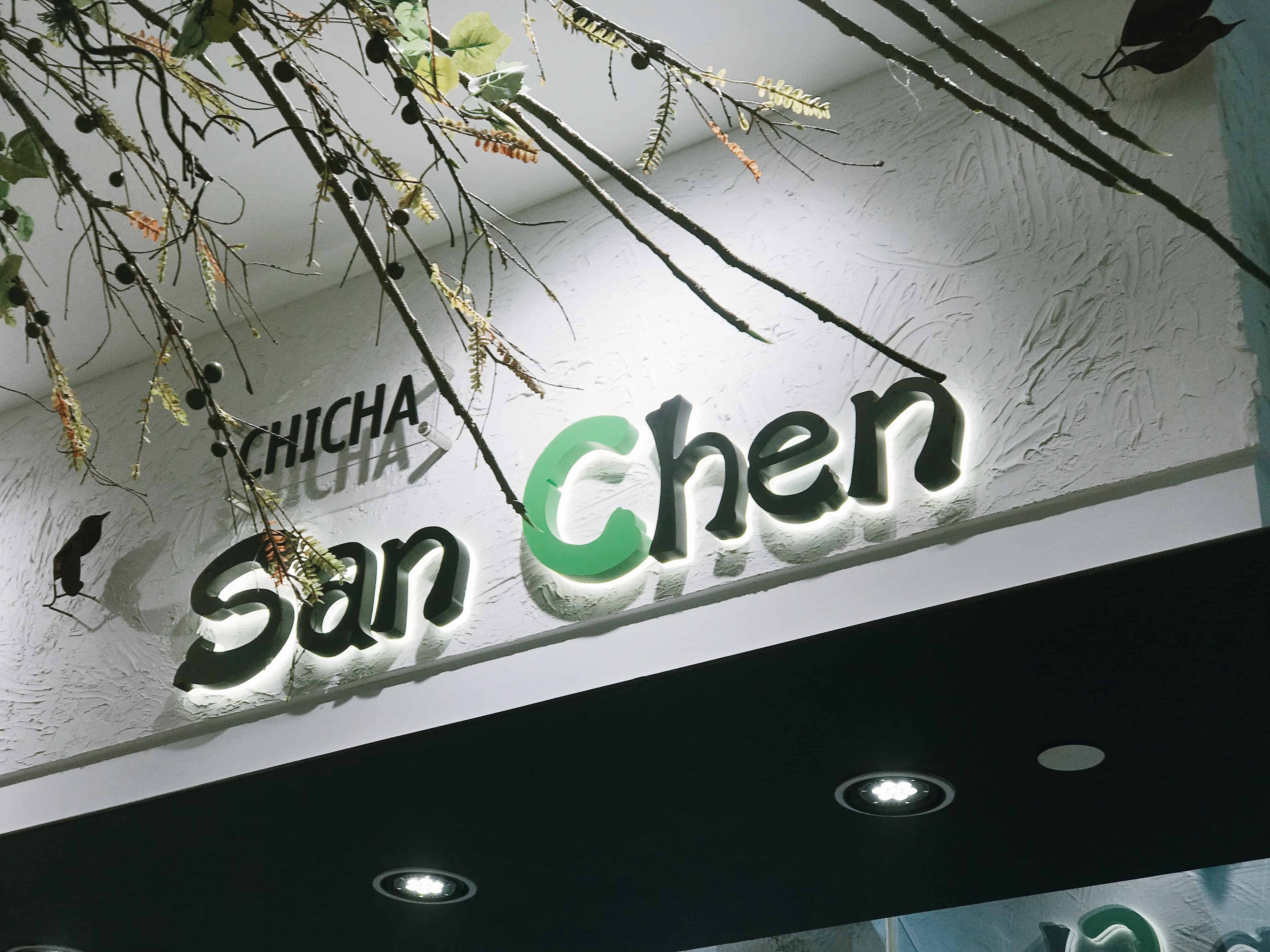 Taiwanese Bubble Tea chain, CHICA San Chen has made it to Singapore and opened their first branch at 313@Somerset in May 2019.
Originating from Taichung in Taiwan, this tea boutique has over 200 stores in Taiwan and China, and are slowly exploring new boundaries outside of their region.
Taiwan has an exceptionally rich tea culture that is actually influenced by western culture. Knowing very well of the milk tea obsession that exists amongst Singaporeans, they thought it'd be a bold idea to promote the tea culture to the young people.
What Makes It So Special?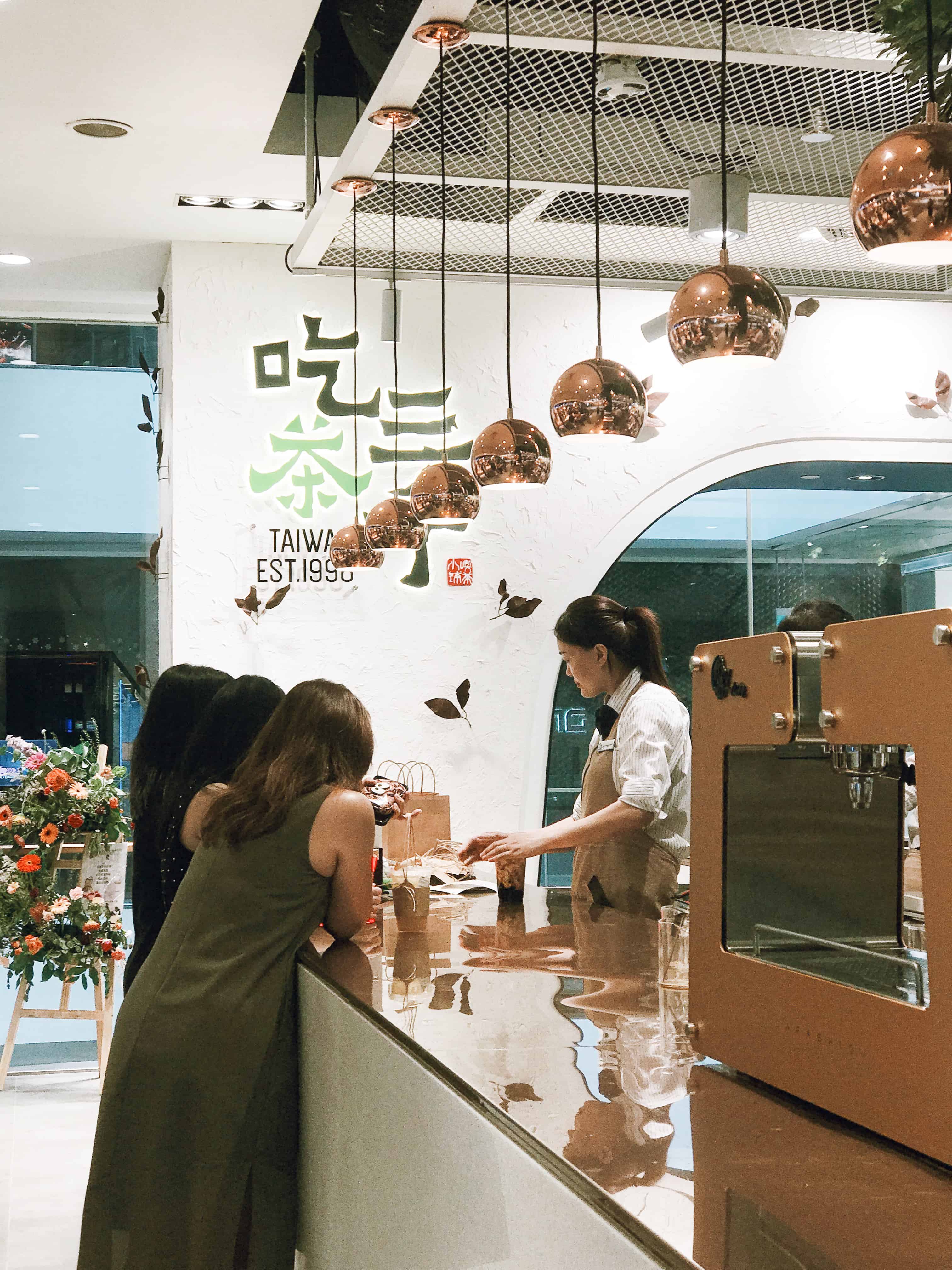 The people at CHICHA San Chen pride themselves for using nothing but quality products and especially – using their own tea leaves that have been harvested from their local farms.
There's even a wall at their store that's made entirely out of their tea leaves that you can take a whiff from!
What's even more special is that every order made is freshly brewed. Using a patented, second-generation Teapresso machine LION II, orders are made on the spot and within a minute.
Specialities and Best Sellers
I got to try two out of the few bestsellers that they had – the Bubble Milk Tea and their Dong Ding Oolong Fresh Milk Tea. After I gave both drinks a try, it was a no-brainer why they were crowd favourites.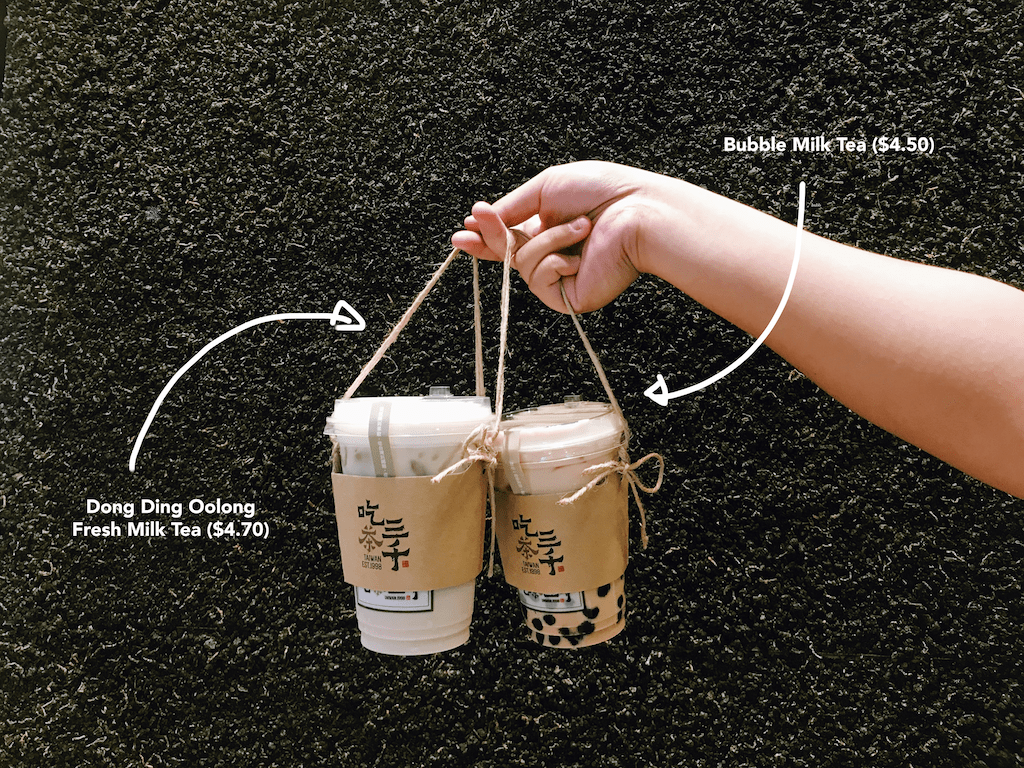 The Bubble Milk Tea tasted like a more 'atas' version of your average milk tea.
The pearls, or 'bubbles' as they like to call it, are caramel-flavoured and are 1.5 times bigger than regular pearls you'd find elsewhere!
Even though the ice has diluted the milk tea after some time, its rich and sweet flavour still remains.
As for the Dong Ding Oolong Fresh Milk Tea, the oolong flavour surely stands out. It is the perfect union between fresh milk and tea – there's a strong punch from the tea but it doesn't overpower the taste from the fresh milk.
The flavour from the oolong tea leaves really seeps in until the last sip – it will turn any person into a tea lover. The Dong Ding Oolong Fresh Milk Tea is a modern take on milk tea that blends their traditional tea flavours seamlessly.
Did I mention that you can also opt for the hot version of their milk tea too?
Tea Appreciation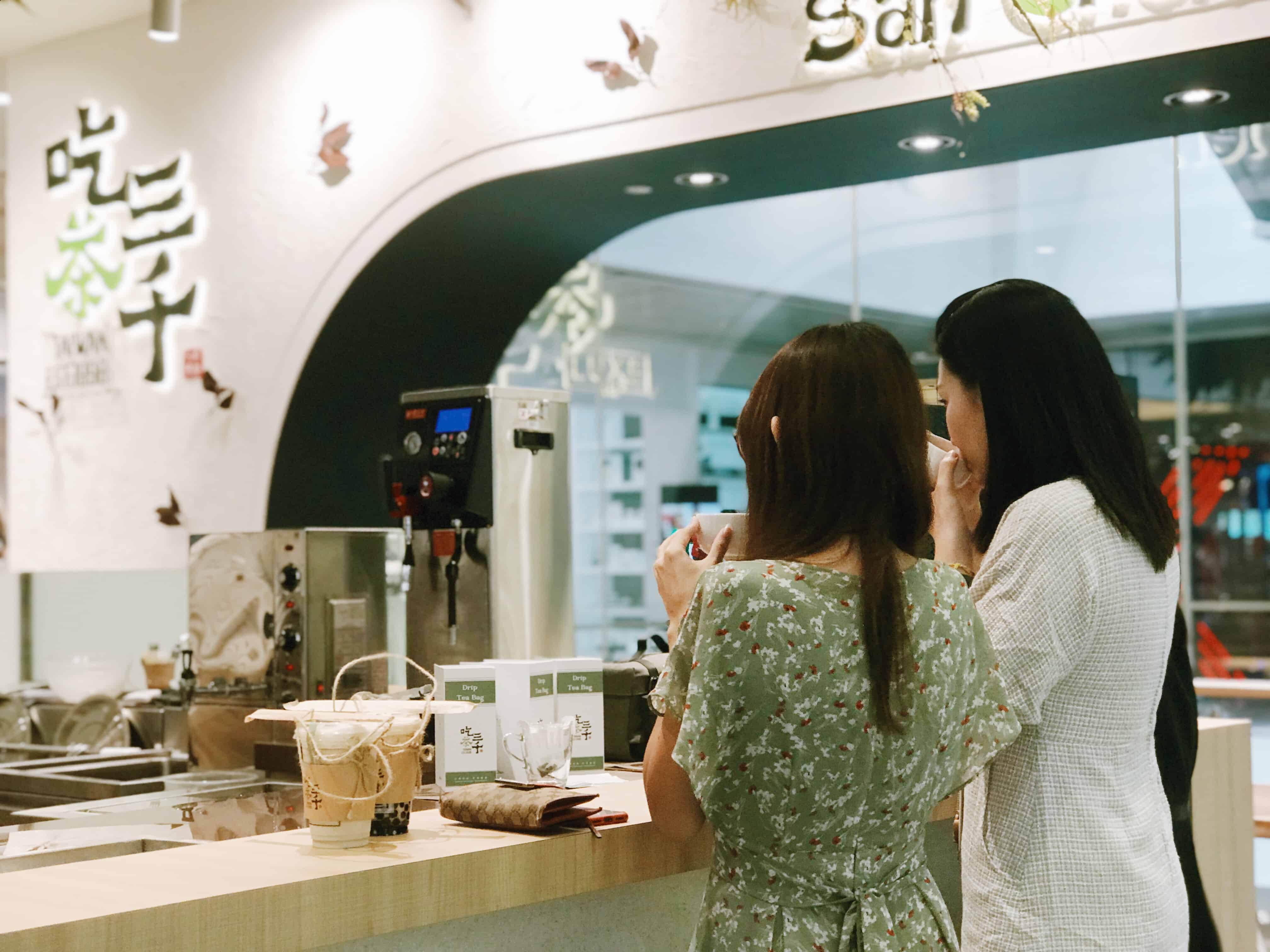 Another unique feature of the 313@Somerset outlet is their Tea Appreciation Counter. This gives customers the unique opportunity to taste Taiwan's Lishan Qingxin Oolong tea in five different roast levels – completely free-of-charge.
I tried their strongest and weakest roasts – the light-roasted tea leaves, which had more of a fruity and tropical tang to it, and the heavy-roasted tea leaves, which had a more full-bodied, strong flavour.
To maintain the flavour of the tea, small porcelain cups, which are set to a specific temperature are used to prevent the heat from escaping.

Overall, I think CHICHA San Chen has elevated the average (milk) tea experience to a whole other level.
The ambience itself was an experience on its own – displaying a cafe-like environment that's unlike most milk tea joints.
It had its own way of engaging its customers beyond your usual "kiosk" experience and certainly had the tea do the talking.
To try out what CHICHA San Chen has to offer, visit their branches nationwide – 313@Somerset, JEM and Boon Lay MRT.