Last year, Brazilian Jiu-Jitsu (BJJ) athlete Constance Lien made sporting history – she won a jiu-jitsu silver medal at the Jakarta Asian Games, when the sport made its debut at the Games.
This past May, Constance won the World Championship title at the World 2019 International Brazilian Jiu-Jitsu Federation (IBJJF) Jiu-Jitsu Championship. Aged only nineteen, she is the youngest female Singaporean to achieve the world BJJ championship title.
But first – what is BJJ?
Often called the "Gentle Art", BJJ differs from other martial art forms in that participants do not kick or punch their opponents. Instead, one wins in BJJ by submitting his or her opponent via techniques.
Like other forms of martial arts, one can also win a BJJ match by points.
From Swimming To BJJ
Before taking on BJJ, Constance was a former national swimmer. Yet, she describes swimming to be a sport for which she was "never really given a choice".
As the daughter of a former national swimmer, it seemed natural that Constance followed in her mother's footsteps.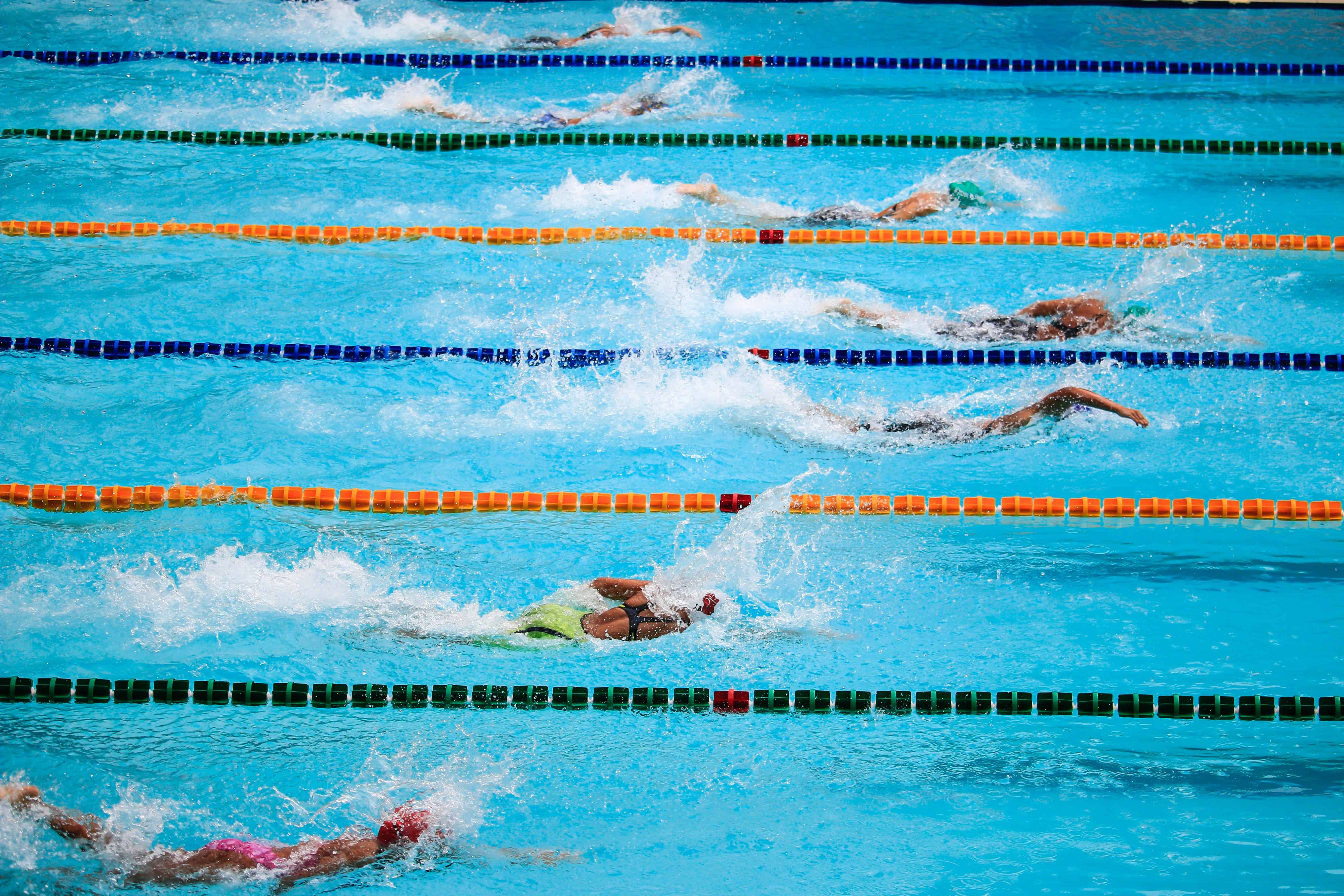 For a while, she excelled at swimming – winning in national and international competitions. However, Constance eventually felt she "really stagnated" in the sport.
She shares that she "learned the hard way that passion really matters" in the things a person does, because passion keeps a person going when things get tough.
"Swimming has always been a sport that I felt was what other people wanted me to do or continue doing. As I got older, being an athlete in the Singapore Sports School, it became harder for me every time I hit an obstacle in swimming."
After graduating from Singapore Sports School, she took a break to figure out what she wanted to do.
On hindsight, Constance sees that time as one where she wanted to escape from her parents' & coaches' expectations of her in swimming, and to find an area of personal passion.
Discovery Of A Personal Passion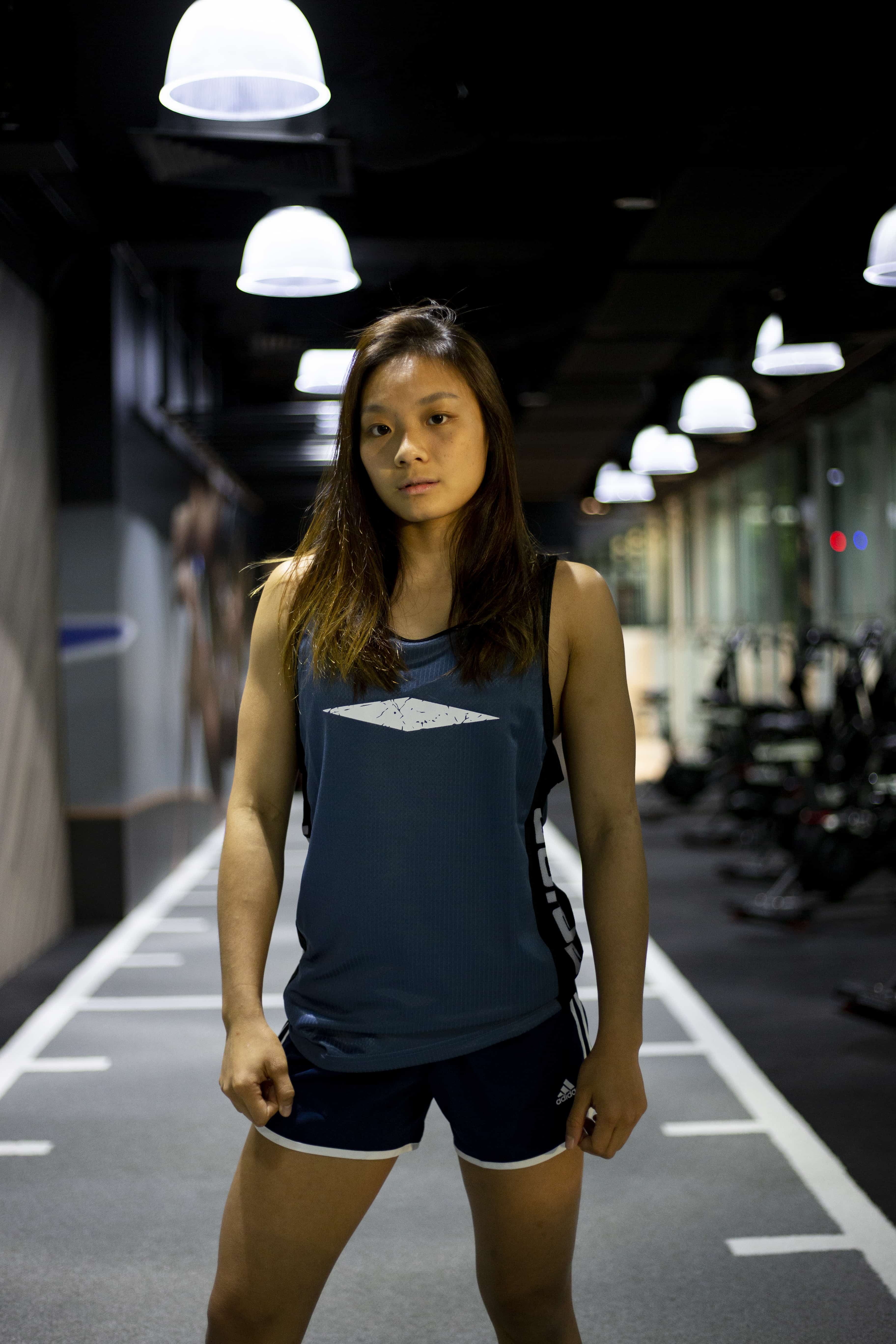 During her break, Constance discovered EVOLVE MMA.
"I was always very drawn to martial arts because I loved the stories about fighters learning and overcoming so much from doing martial arts. It is true too! I love how doing it makes me feel so empowered and strong as an individual. I started off at EVOLVE MMA with Muay Thai, and actually was not keen on doing BJJ at first."
However, her Muay Thai friends urged her to try a BJJ class with them – she's never looked back since.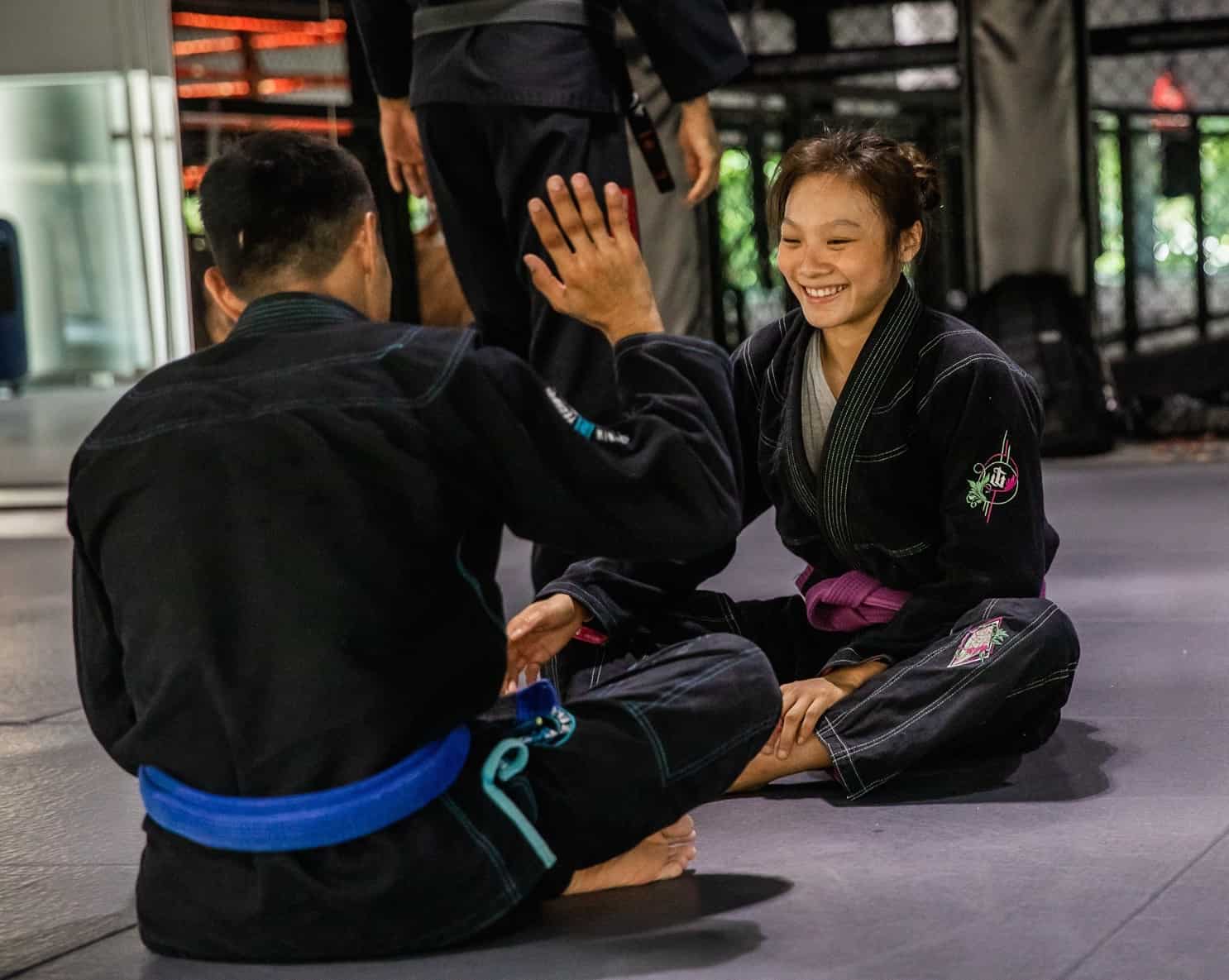 "Now I will gladly wake up at 5am to go for training with my coaches and put in the hours, because I know I want to be nothing but the best in everything that I am passionate about," she says.
Acknowledging that BJJ is not yet a high profile sport at present, Constance describes the recognition and the exposure she desires for the sport as something that "isn't really there" as of now.
"But I can see (the recognition and exposure) growing, so that is definitely very fulfilling," she adds.
Behind The Scenes Of A World Champion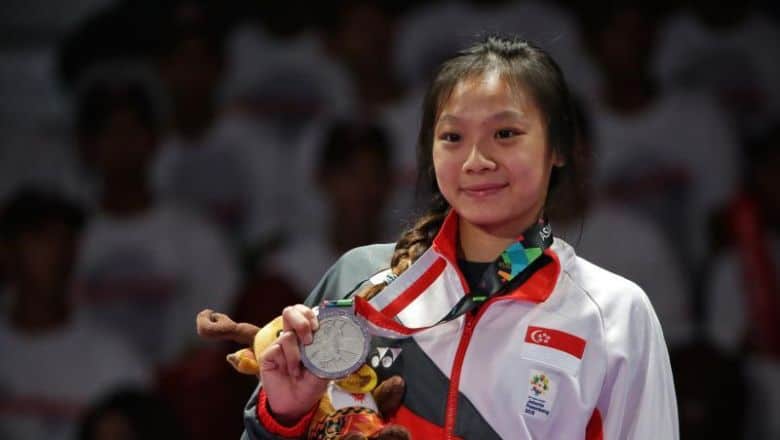 Her journey in BJJ recently brought her – and Singapore – to the World 2019 International Brazilian Jiu-Jitsu Federation (IBJJF) Jiu-Jitsu Championship, where she won the World Championship title in the blue-belt adult featherweight division.
She describes the journey to being a World Champion – her greatest dream, ever since she decided to compete in BJJ – as "definitely very fulfilling but also extremely tough."
Though only nineteen, Constance shares that she has already encountered many setbacks, "due to life and swimming" alike. These experiences led her to accumulate plenty of insecurities and mental barriers.
"If you told 12-year-old Constance that she would be a world champion today, she would never have believed you," she says.
Even now, Constance shares that her insecurities "do not just disappear" over time – which made the training camp for the competition no easy feat.
However, Constance was driven by passion, and by her support system at EVOLVE MMA and at home – her coaches and training partners at EVOLVE MMA were extremely supportive and encouraged her every day, which kept her going.
A Platform For Female Empowerment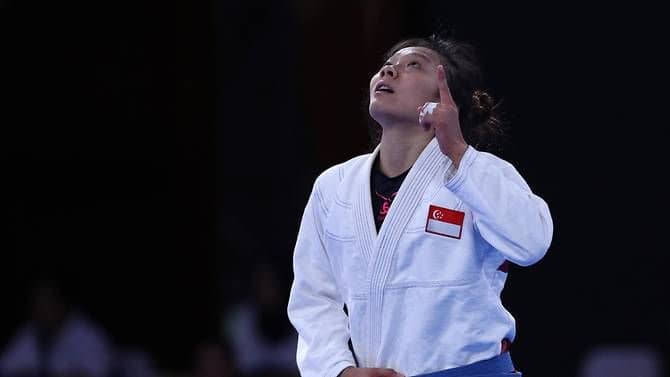 As a female martial arts athlete, Constance has received her fair share of gender-stereotypical remarks – a mindset which she hopes to be able to change. Instead, she feels that martial arts can be a platform of female empowerment.
"I had family members or even outsiders who have said things like 'Huh, girls can do martial arts ah? So rough?' I hope I can help to change that," she explains.
Outside of sports, Constance loves reading short stories – mainly relating to faith, success, and passion – on the internet.
"I love reading what inspires me. I do love occasionally writing little short stories or articles of my own about how I feel and what I am going through. They are usually about the obstacles and insecurities that I have in life and how I am learning to deal with it," she says.
She posts these on her social media on occasion, "to hopefully help some of (her) followers who may be going through the same or worse."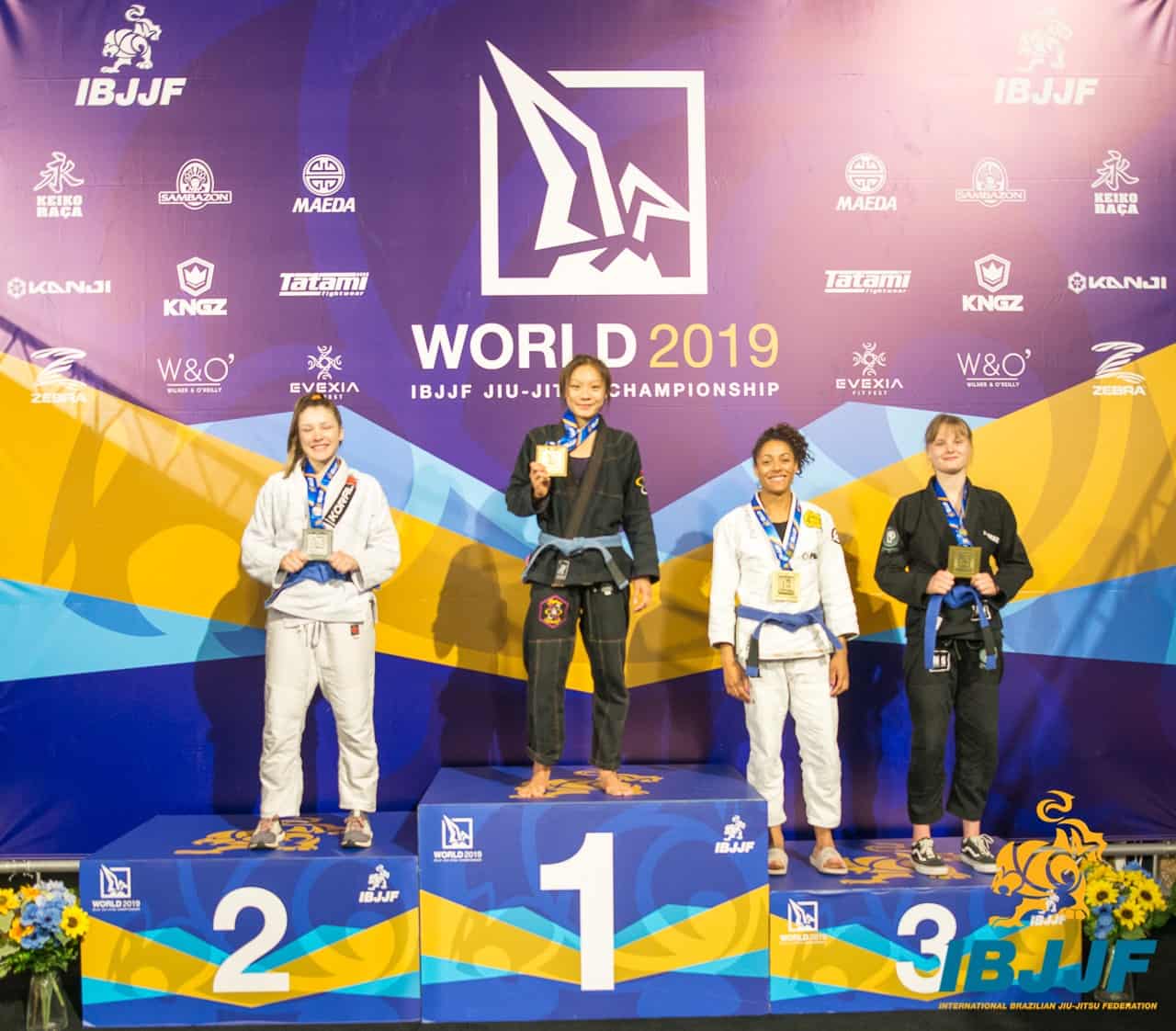 This is because she holds the issue of mental and emotional health awareness dear to her heart. Being an athlete has helped Constance grow to understand the importance of training and conditioning the body to perform – which she admits is crucial for doing well in competitions.
However, this comes at the cost of mental and emotional health being overlooked – an issue she feels shouldn't be the case and desires to raise awareness for.
"(Mental and emotional health) should be seen as important and if anything, even more important (than physical health and training). I am trying to raise awareness on my part as an athlete in the Singapore sports scene and will continue to do so," she says.
Next Step: SEA Games 2019
Having won the World Championship at the blue belt level, Constance has set her sights on replicating the feat at the purple belt level – to which she has been recently promoted.
In the upcoming future, Constance aims to qualify for the SEA Games national team, and win a gold at this year's SEA Games.
You can find out more about BJJ classes at Evolve MMA here.