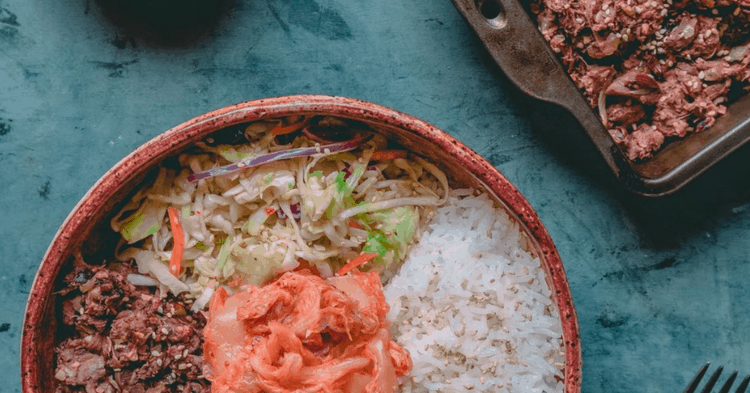 Eating for a good cause? abillionVeg helps you to do just that. For every 10 reviews of your healthy meals, US$10 will be donated to one of their sanctuary partners. It's that simple, and there's no limit to how many redemptions you can make.
They aim to make healthy living effortless through their app that helps people discover and review plant-based options around the world easily whilst helping the needy.
The name clearly sums up Vikas Garg's aim: to achieve one billion vegetarians and vegans all across the globe.
"Our goal is to make the world more plant-based by helping people and businesses improve access to healthy and sustainable food," said the founder of abillionVeg.
Ultimately, they're working to build their app into an accessible platform for anyone looking for more sustainable options wherever they are – whether at restaurants, hotels, grocery stores, or even when shopping for cosmetics and apparel.
Getting To Know Vikas 
Vikas had always dreamed of running a business that made a positive impact on people and the environment – "a business where I could show people that doing the right thing could also be profitable!"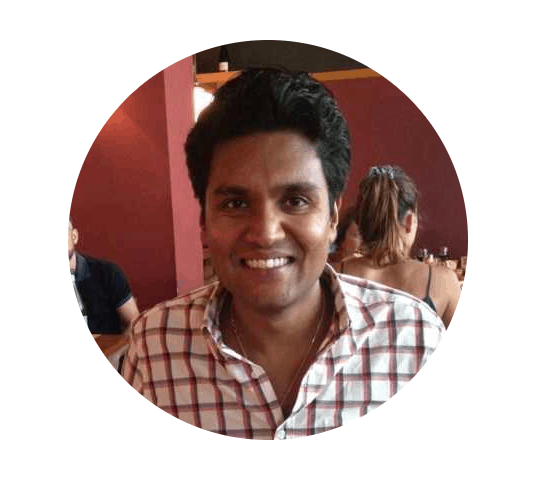 With his experience in finance and his passion for working with education programs for underprivileged and disadvantaged students, as well as animal rights groups and veganism, he decided to start his very own business.
He started by trying to solve a problem that he had. He travelled a lot for work and noticed that it was hard to find healthy and delicious vegetarian or vegan food.
"I have been using platforms like TripAdvisor for a very long time and noticed that restaurants and hotels respond to reviews and that can influence change."
Given the limited amount of plant-based choices on most restaurant menus, it was more important to know how good individual dishes were, rather than a general restaurant review. And so – the idea of a dish review site for vegetarian and vegan food was born.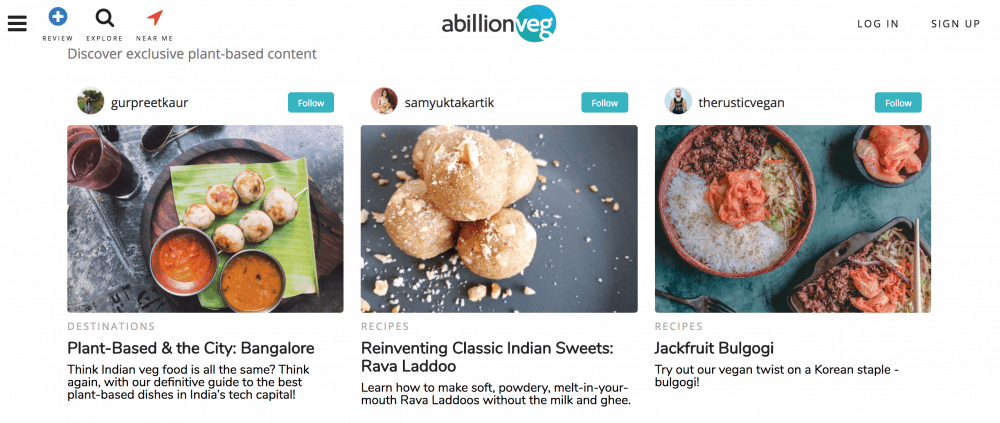 When it comes to food, more people are looking for healthier food to look and keep fit. A shift to plant-based nutrition is slowly taking place.
"We believe that consumers have the power to create change, whether it is in the offering at their local neighborhood restaurant or grocery store or what some of the largest brands manufacture."
Overcoming Obstacles
Every entrepreneurial journey is bound to be fraught with obstacles, and it's no different for abillionVeg. For Vikas, connecting with people on a large scale is their biggest challenge. As a very new concept in the market, it has been hard for them to connect with people or convince people to try their app.
"Our biggest challenge is also our biggest goal – and that's to connect with people around the world that are the early adopters; people who are very passionate about our mission and excited about what we're building."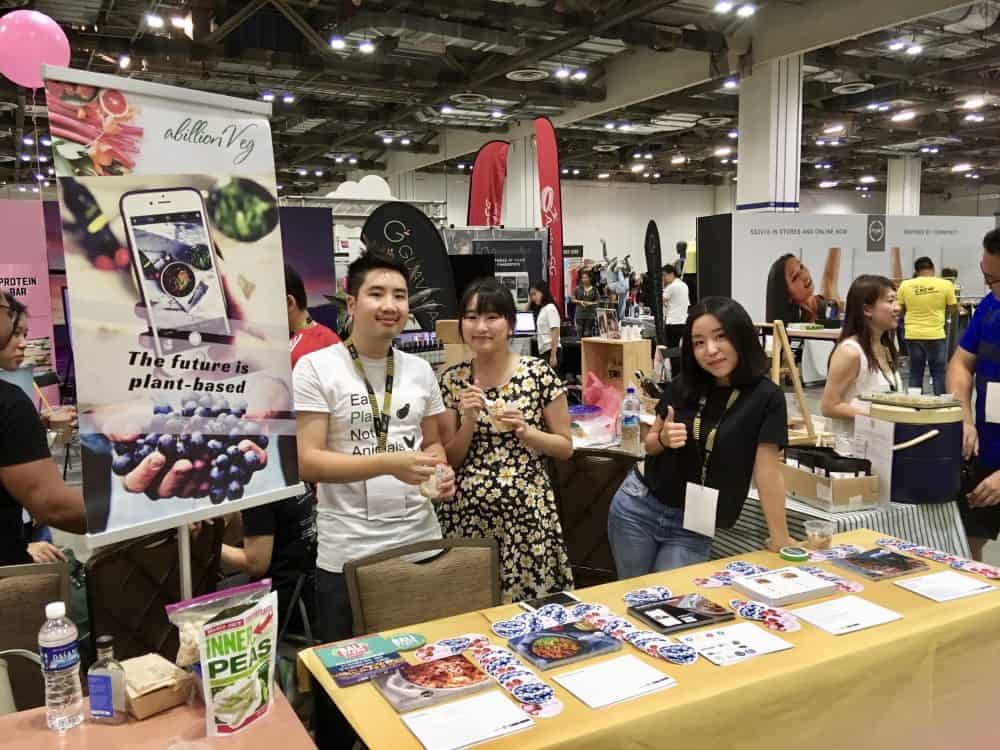 However, he shares that people's feedback and love for the product are what pushes him to keep going.
"I've had people that have read an article on our platform about toddler nutrition tell me they've converted their entire family to veganism."
Once a week or so, they get an email from one of their users telling how excited they are about what abillionVeg is building – that it has helped make their life a bit easier or that their mission really resonates with them.
Vikas reveals that starting a new concept requires thick skin. "Most people aren't going to buy into your idea. Most of your best friends won't even use it for a few minutes if you ask them. It's not because they're bad friends, it's just that it doesn't matter to them as much."
However, extreme passion, grit and resilience are key factors in forging ahead. "You have to be willing to be the little guy: to be willing to do the small stuff, going door to door, being the best salesperson for your business."
Looking Ahead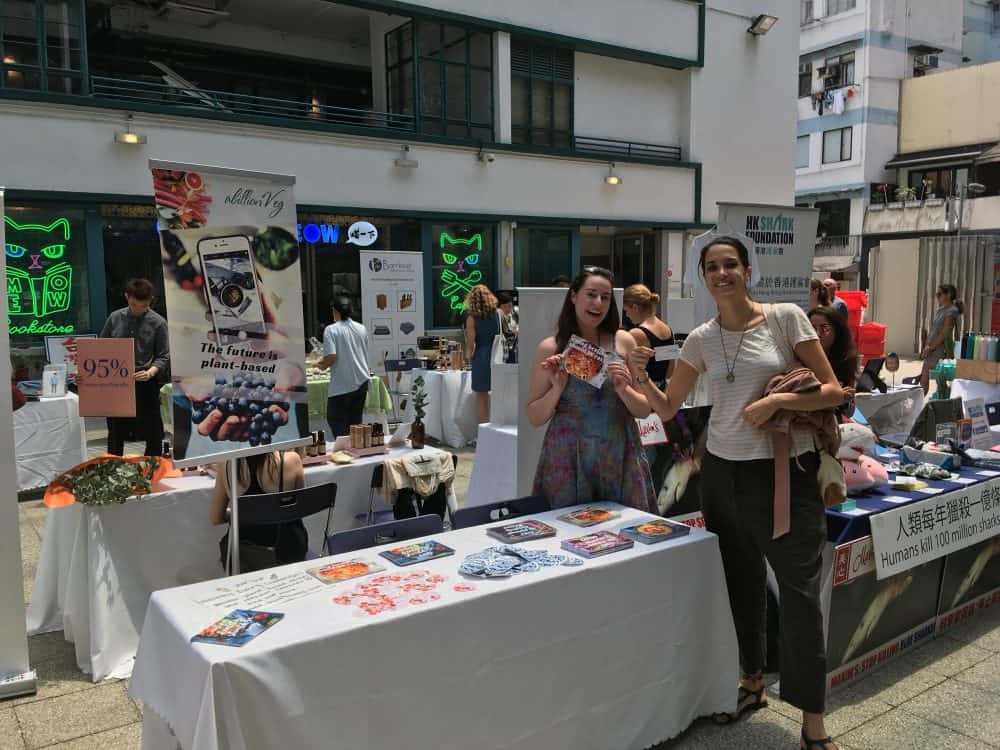 In the next few months, abillionVeg will be building a review engine for plant-based grocery store products, and further down the road, they will tackle cosmetics and apparel.
"The reality is that people want more ethically produced and sustainable products and we're going to give them a great platform to find and advocate for such options with companies around the world."
"
I want to make a positive impact on the world, for us people, for animals and for our environment. I want to show people it's possible to build a great company while also making the world a better place."
Download their new app here and visit their website for more details.