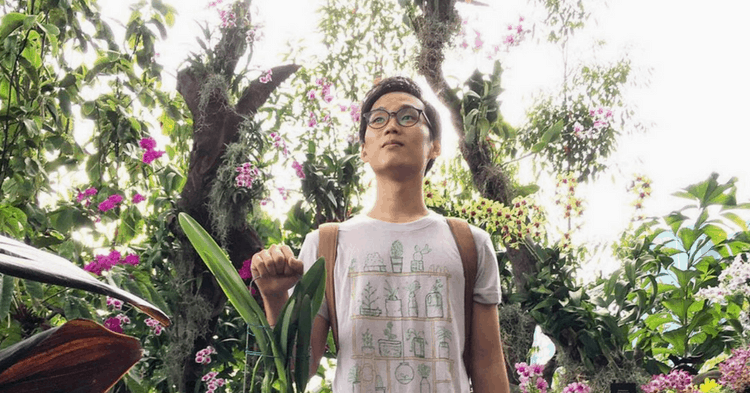 Hands up if you're a fan of Threadless, aka the Internet's favourite t-shirt company! Full of fun, funny and irreverent designs, you're never quite sure what gem you're next about to stumble upon. Case in point – there I was, chuckling over dinosaur-themed t-shirts, when I discovered Darel Seow.
Darel is a Singaporean visual storyteller who loves animals, and it is little wonder that his day job involves illustrating tales of the natural world with his unique brand of wry wit and whimsy.
"Like many other illustrators, I've been drawing since young, though I am somewhat different in that I don't quite enjoy it! It took me quite some time to realise that what spurred my frenzied doodles was instead the desire to tell stories visually. I'm attracted to the way illustration enables the limitless expression of ideas and concepts in an accessible and entertaining way."
Nature As His Muse
The 29-year-old is an unabashed lover of nature, which is evident in his creations featuring animals from the land, sea, and even those that are extinct. Nature is his muse, and he draws inspiration from all the splendid varieties of flora and fauna, each with unique characteristics and personalities that he combines to form characters within his stories.
If not for stumbling upon this opportunity to become an illustrator, he reckons he would have become a wildlife biologist instead.
Animals have been objects of his constant fascination throughout his childhood, and from young, Darel has always enjoyed observing animals — their weird forms often reminded him how they are quite possibly just like us, and yet from another point of view, entirely different.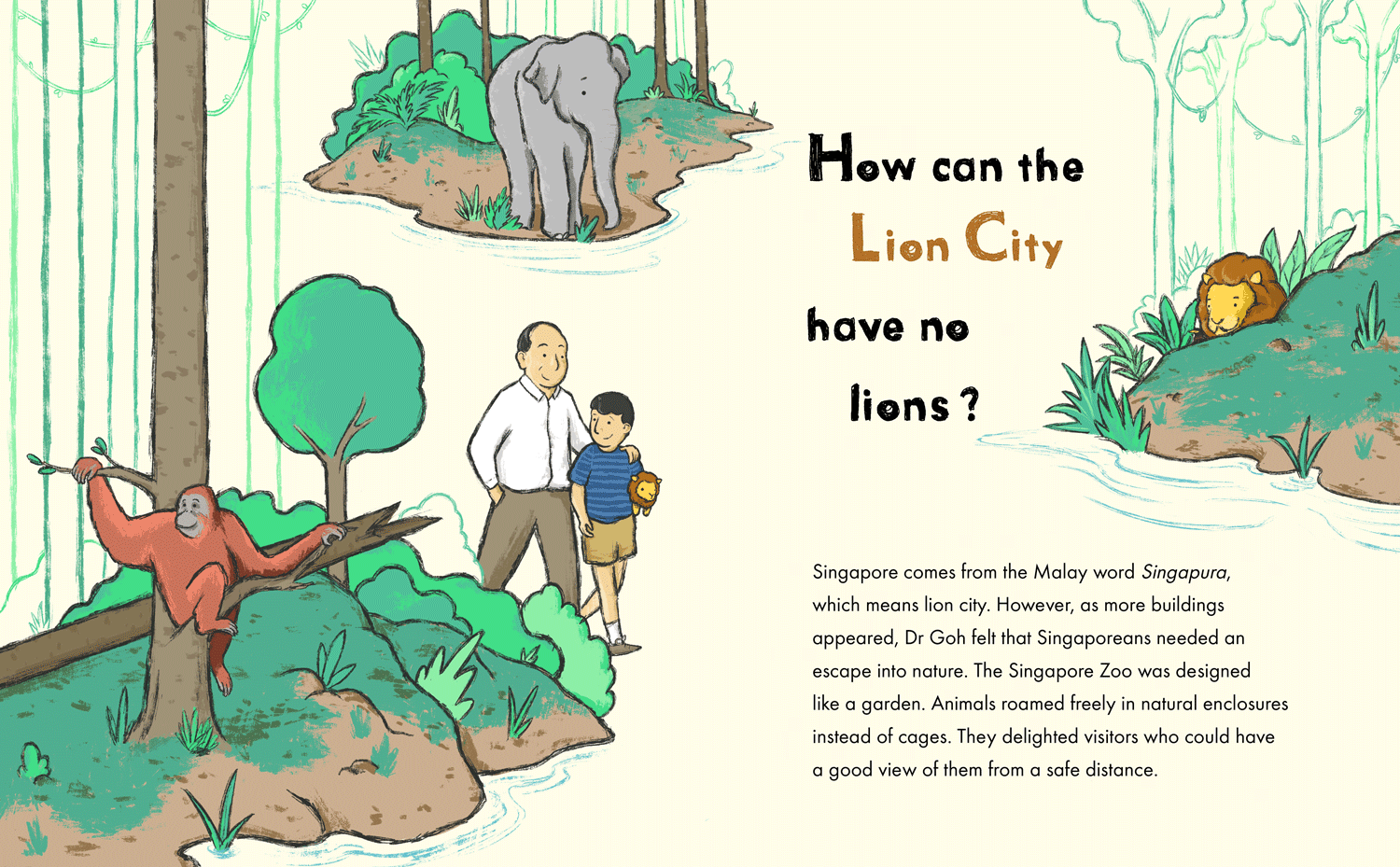 As a boy, he had spent countless hours admiring, then later redrawing, the rich and multi-layered paintings adorning the wildlife books of his childhood.
With these animal characters, he orchestrated complex scenes of battles and friendships, with multiple narratives flowing through the landscape. Illustrating was a way of taking ownership of what he had experienced, and making the story his own.
Illustration As A Career
Pursuing illustration full time only became clear to Darel when he was in NS, after being reminded just how crucial it was to do something he truly enjoyed, rather than responding to the expectations of anyone else.
Being an ardent customer of Threadless, he began submitting his illustrations for a range of t-shirts, two of which were selected for themed challenges and later emerged as winning designs.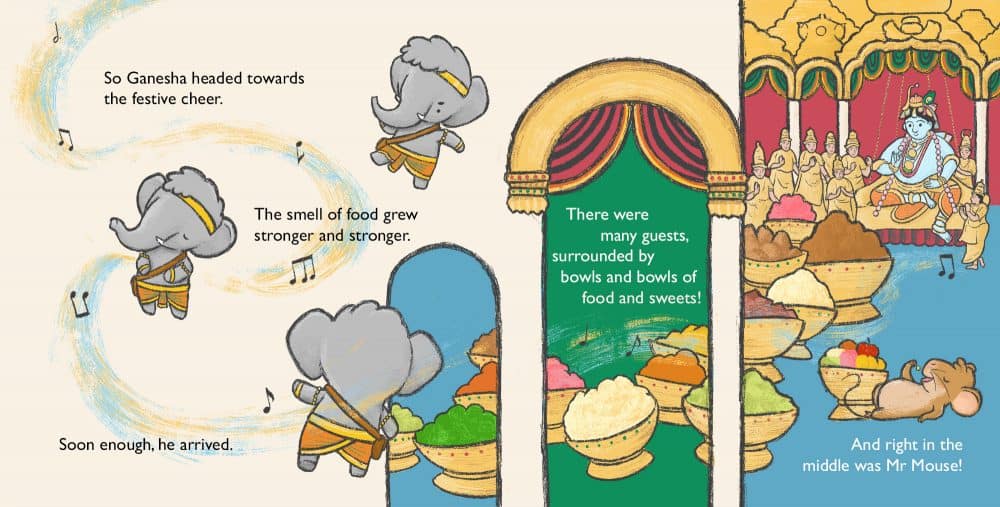 Getting paid and having his work sit alongside wonderfully ingenious designs was quite a dream come true for him and this started the rest of his creative career.
"I've always wanted to be an independent creative as that would afford me the freedom to choose my own direction and express my own voice in my creations."
"The biggest challenge, however, was the difficulty  in running your own creative business. It's a massive task to manage a host of responsibilities like marketing, finances, and sales which stretch beyond your craft, and that's all before having to deal with the crippling self-doubt that inevitably plagues you as you begin your journey!"
Prominent Partnerships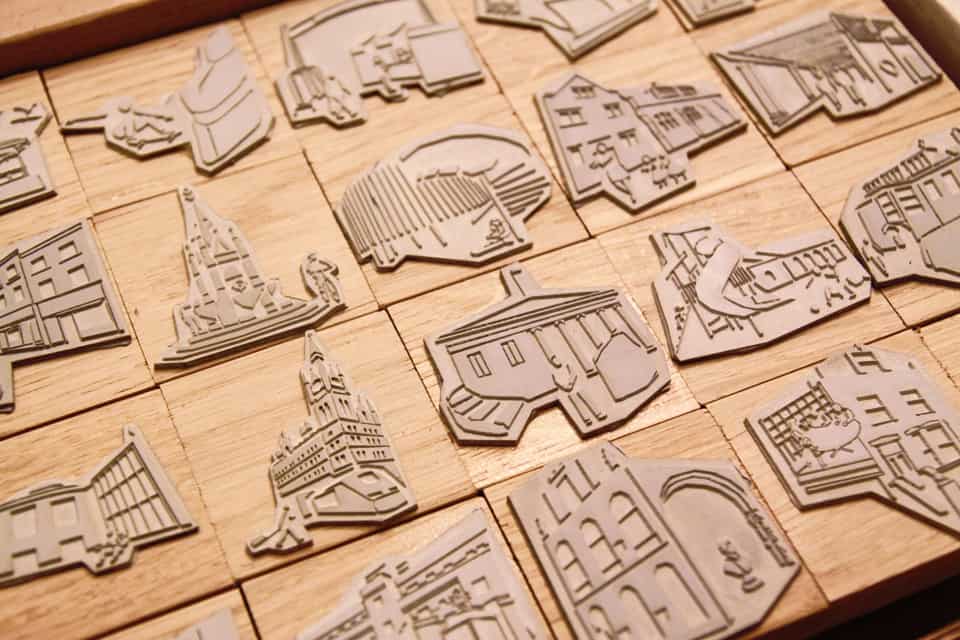 Aside from Threadless, Darel has also worked alongside cultural heavyweights such as the British Museum, National Museum of Singapore, and the Asian Civilisations Museum (ACM).
Some successful collaborations include the ACM's Children's Season and the Camden Stamp Collection, sparked by a recommendation from his tutors in Central Saint Martins, where Darel studied illustration.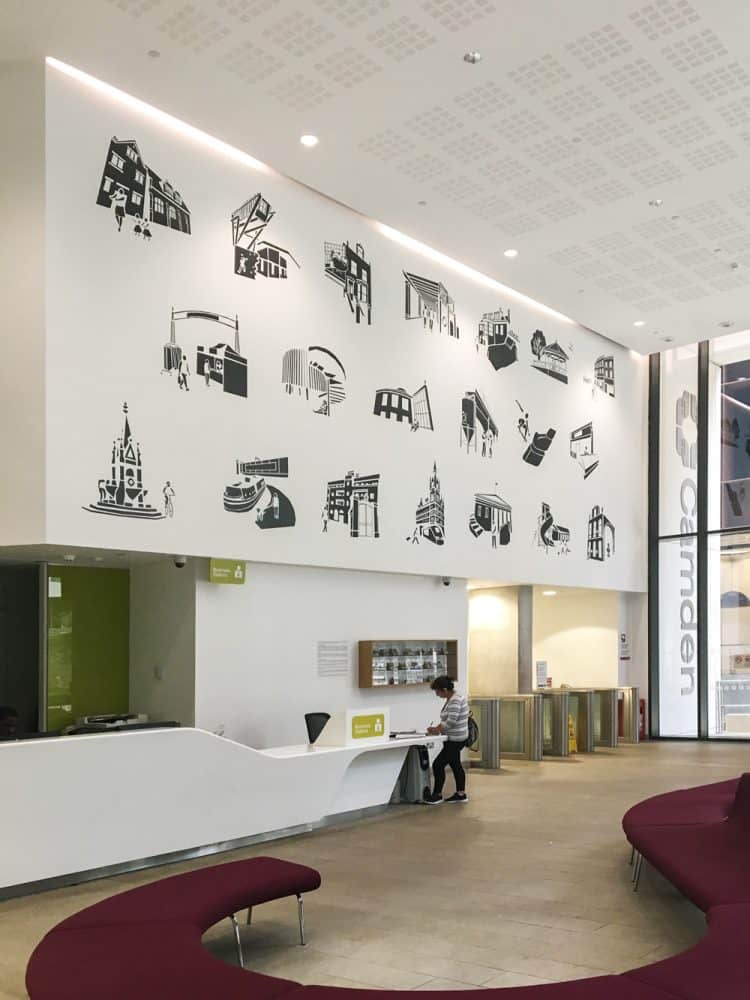 "Design is fundamentally problem-solving and not just about creating what you think is or looks the best. It's firstly understanding the client's objectives and then finding a blend between that, and what the work actually is."
"I believe it's a constant conversation and when you speak their language, you make yourself an invaluable member of the team. This had led to serendipitous encounters and other recommendations, and as long as it's an opportunity for me to grow, I grabbed it with both hands."
Child-Friendly Visuals
If you think Darel's illustrations have a child-like slant, you're not wrong! Obsessed with picture books, he was inexorably drawn to the rich characters, environments and words.
Most of all, he was captivated by the magical way in which word and image blended to tell stories filled with ideas and concepts far beyond what we think of as just for kids.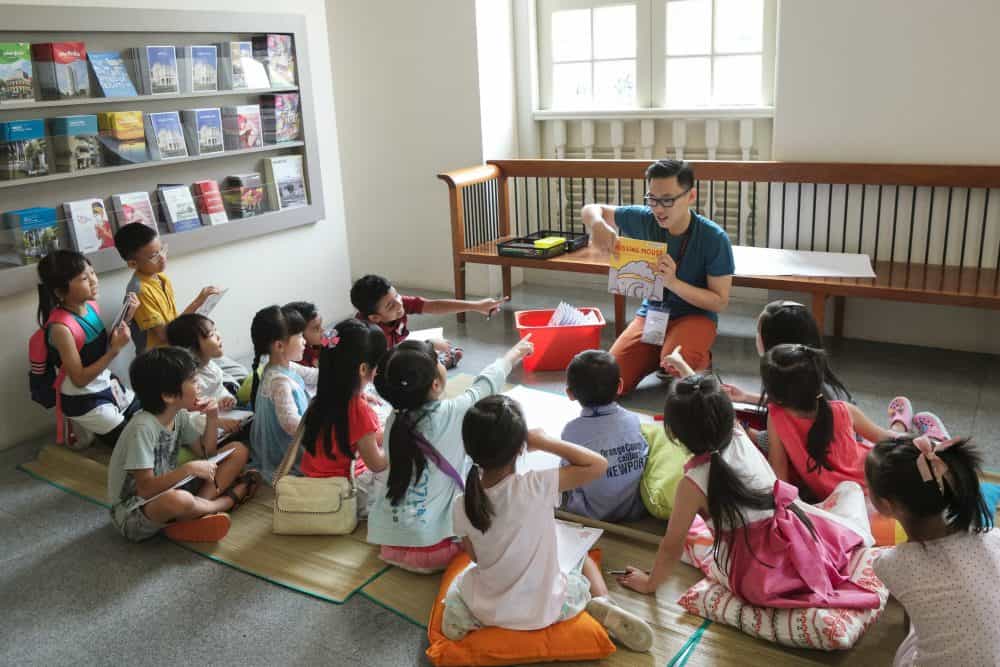 Darel actively facilitates the telling of children's own stories by helping them to develop their narrative through words and images. He carried out his first workshop for children in conjunction with the launch of his first picture book, The Missing Mouse at the ACM.
Along the way, he was intrigued by how children connect ideas and put them down on paper as stories, constantly marvelling at their novel characterisations and styles, and often borrows some for his own work!
"Most importantly, it's the authenticity of their narratives, coupled with their unbridled imagination that makes the outcome so vivid and compelling."
Advice For Other Young Creatives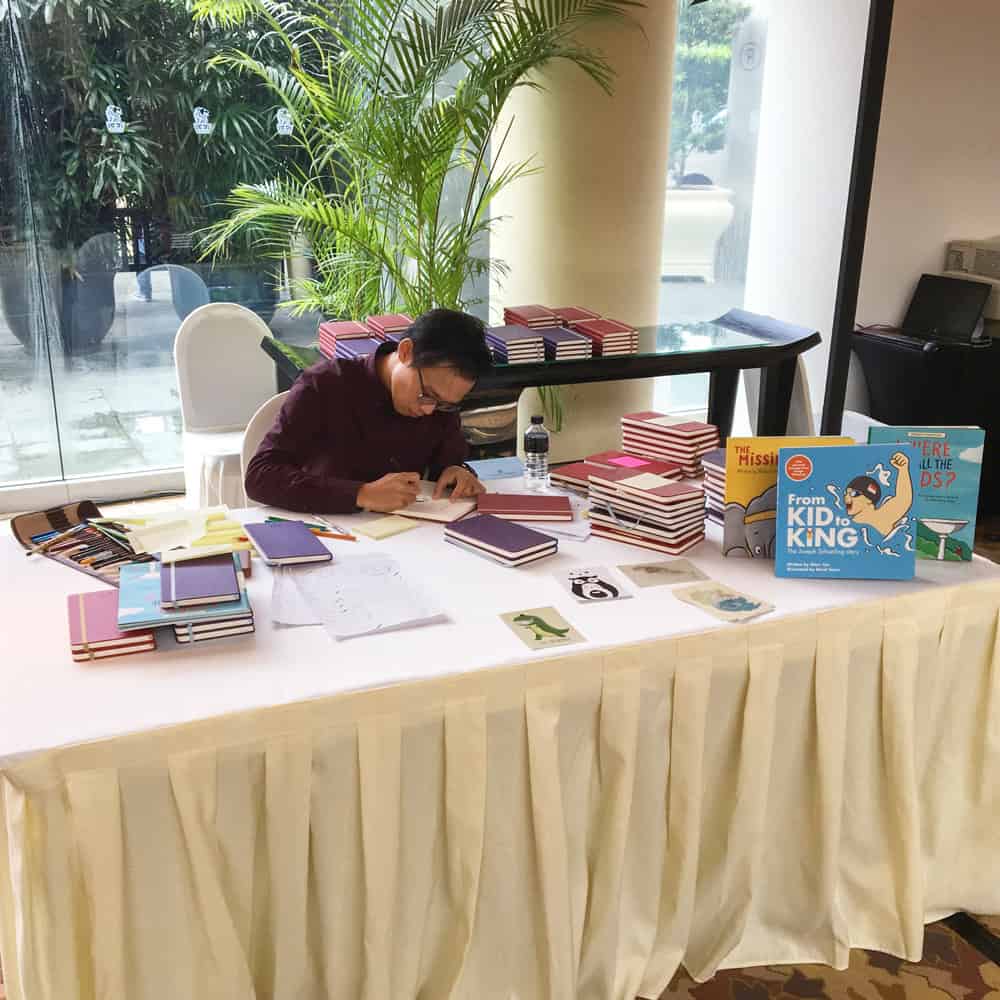 Recognising that the path less travelled isn't an easy one to choose, he shares a couple of tips, especially pertinent to help young creatives balance career against passion.
"An uninspired creative person can't make work, while on the other hand, focusing too much on commercial projects leads to work that's too devoid of your personal touch."
"It's a whole career ahead, and you'll have to wade through the mud to find your own path. You mustn't give up, but you have to be sure that you have enough steam to carry you through."
"Focus on what is important to you and use these values to guide your path, but don't hold on to them to the level of impracticality."
Follow Darel on his journey here.