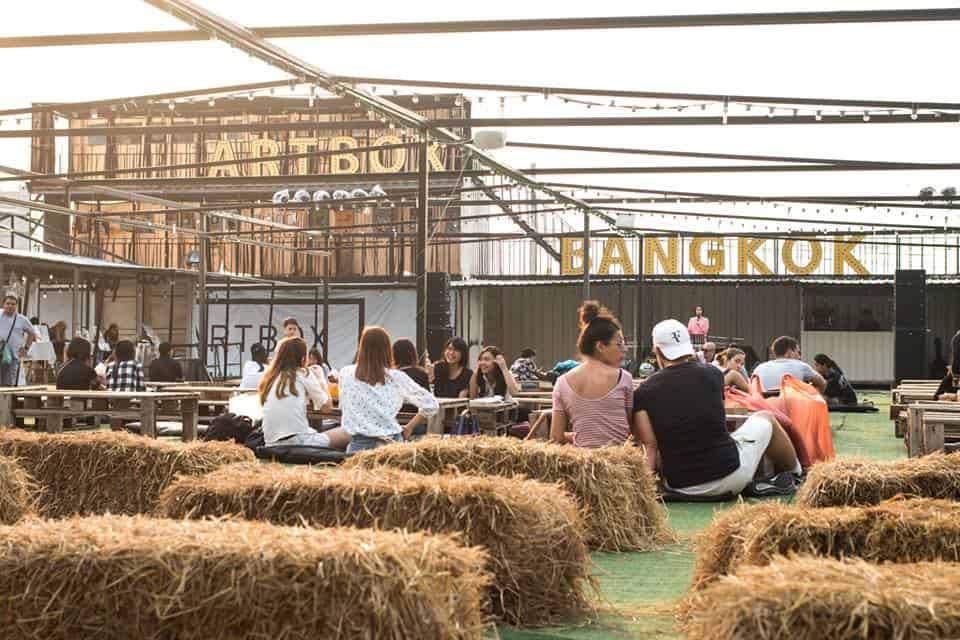 Chill vibes and good buys, why not?
It's every financially-comfortable hipster's dream: Bangkok's famed flea market Artbox will be setting up shop for 2 weekends in April and May.
Ominously titled "It's Time To Move On" (it's probably more sentimental in Thai), this will be Artbox's first foreign edition.
Not to be confused with the novelty gift retail chain in heartland Singapore, Artbox is a popular flea market located in Thailand's tourist capital.
The Bangkok flea is known for the many works and wares that Thai artisans and creatives put up for sale – presented #aesthetically in shipping container boxes. The Artbox Thailand market features local designers, affordable vintage fashion, and even unique home décor.
Come April, more than 200 fashion stalls and 60 food stalls will set up shop here at The Lawn @ Marina Bay selling everything from handmade crafts to homemade snacks. The Singapore edition will even feature a music stage, Watch out, Laneway.
Trying to sell trendy foods to a Singaporean crowd? That'll be fun to watch. Expect a lively atmosphere not unlike Chinatown during the Lunar New Year as Instagram bakers and food stalls flaunt their skills and their carefully-guarded family recipes.
According to a post on Artbox Thailand's Facebook page, pre-sale prices for rentals at Artbox Singapore start from 16,200 baht (S$652) for three days. The same post already carries comments from interested parties.
But with an established pasar malam scene and a growing flea community here, will potential stall owners get cold feet when faced with such prices?
Student Barnabas Chua, 23, creates custom hand-lettered calligraphy paintings and sells them on Instagram. He had considered renting a shared space at Artbox but changed his mind when he learned of the rental cost.
"I've heard that rental is quite expensive. Such costs may be a turn-off for local artists and producers who are just starting out."
Creatives are not the only ones who are feeling the pinch that comes with well-known branding. Locals are excited to visit the flea but have expected that prices of goods on sale might be high.
Undergrad Nursyakir, 23, expressed concerns about Artbox's reputation for being "rather overpriced". "Singaporeans might go and spend a little, but I think most of them will just see see."
Fans of the flea, however, are enthusiastic to see the concept here in Singapore. Eugene Tang, 22, visited the original Artbox and immediately loved the experience.
"What amazed me the most at Artbox Thailand were the chill vibes and the aesthetic of the whole market. I'm quite stoked to see it come to Singapore!"
Artbox Singapore will be on from April 28-30 and May 5-7, from 3-11pm at The Lawn @ Marina Bay, in between The Sail @ Marina Bay and the Marina Bay Financial Centre. The flea market is accessible via Downtown MRT Station.