Over the last few months, the COVID-19 outbreak has seen too many deaths all over the world. Along with the effects that this pandemic has on our physical health, it has also caused a negative effect on our mental health that we're not talking about enough.
The psychological impact of this outbreak has resulted in paranoia, panic, and distress for many and has posed many different questions in our heads: When will I be able to see my friends and family again? Will I still have my job in the next three months? Will there still be food on the table tomorrow?
With everything that's going on, taking care of our physical health is top priority but one thing that we also need to care for now more than ever is our mental well-being. If you are struggling and need emotional support in any way, here is a list of free and subsidised mental health resources that can help you get through this difficult time.
1) Mental Health Organisations and Community Services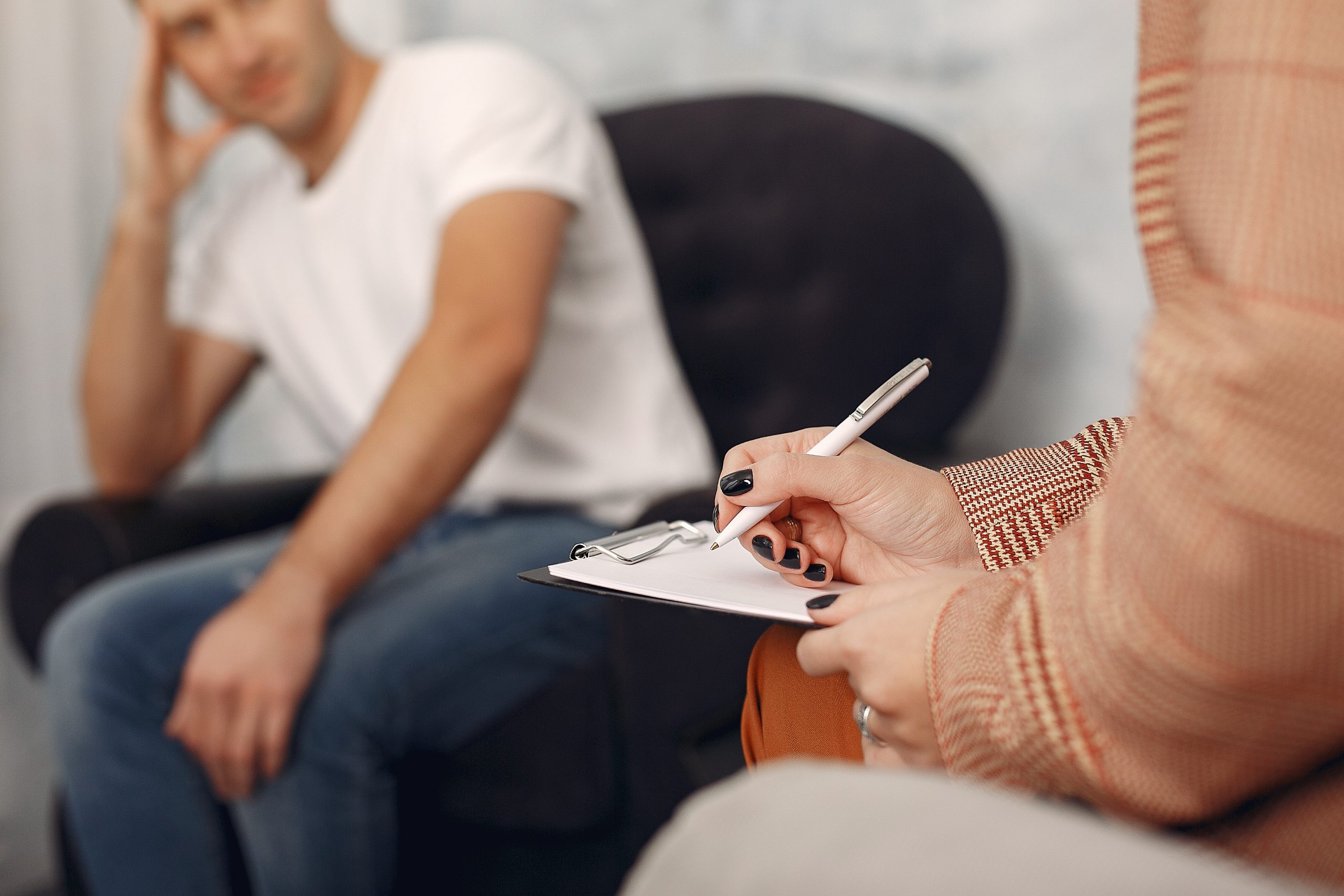 Since the COVID-19 outbreak, many businesses have gone remote, leaving thousands of employees with no option but to work from home. With that, the Singapore Counselling Centre (SCC) is providing a pay-per-use COVID-19 Mental Health Support Package for companies who want to provide their staff with online counselling sessions. 
If you are interested to implement this package for your employees or organisation, please fill out this form and SCC staff will respond to you as soon as possible.
Silver Ribbon Singapore is an initiative launched in 2006 by our former president, S R Nathan to educate the public on positive mental health and eliminate the stigma surrounding mental health. They offer complimentary counselling services designed to support those who are struggling and want to take care of their own mental well-being. These complimentary sessions can be made by appointment by emailing info@silverribbonsingapore.com.
Better known as CHAT, the Community Health Assessment Team is a mental health service run by a group of healthcare professionals dedicated to mental health awareness. They primarily provide confidential and personalised mental health checks for young people aged 16 to 30 that help you understand your mental health better and get the help that you need. To make an appointment, all you have to do is fill out this online form and a CHAT representative will be in contact with you in 3 working days.
2) Private Therapy and Counselling Practices
Dedicated to managing their clients' concerns in the most effective way possible, The Therapy Room prides itself for offering a wide spectrum of therapeutic interventions for adults and children. Their psychological services range from therapy for depression and anxiety to grieve management, and they conduct development workshops for self-improvement as well. 
Sessions are conducted online and are either pro bono or have reduced rates. To book an appointment, send in an email to contact@thetherapyroom.com.sg. 
Think Psychological Services specialises in a full range of psychological, counselling and behavioural services for both adults and children. Over the years, they have become one of Singapore's leading providers for private psychological services and continue to "empower individuals by helping them address their immediate concerns, build on their strengths, and prepare them to overcome future challenges". 
Their rates have been reduced and all sessions are now conducted online as well. Email info@think-psych.com to make an appointment.
Clarity is a Catholic charity based in Singapore that provides therapy services to people with mental health issues, to help them live meaningful lives through support and recovery. Whether you're going through anxiety and depression, bereavement and loss, or any other emotional issues, Clarity aims to support anyone and everyone from all walks of life. 
In compliance with safe-distancing measures, they will continue their provision of remote services through video and tele consults. Make an appointment by calling 6757 7990 or emailing ask@clarity-singapore.org.
To view a more comprehensive list of private mental health professionals, click here. Most of these services are either pro bono work or provide reduced rate and are conducted through digital mediums. Do take note that these services are catered specifically to cases related to COVID-19 and are meant to be short term.
3) Mental Health Helplines
National Care Hotline
Last month, the 24-hour National Care hotline was launched in order to offer emotional support for anyone facing stress and anxiety caused by the COVID-19 pandemic. This hotline is operated by 300 specialists who have graciously responded to the call for volunteers made by Minister for Social and Family Development, Desmond Lee. If you are feeling distressed and need somebody to talk to, please call the hotline on 6202-6868.
Limitless is a non-profit organisation created to help youths find their worth in life and live out their greatest potential. From outreach and social work programmes to free and subsidised counselling, their goal is to end powerlessness caused by mental illness amongst young people. If you need someone to talk to about the struggles you are facing, they have counsellors, social workers, and volunteers that can offer support and a listening ear through their helpline. 
4) Wellness and Online Counselling Apps
Safe Space is the country's first online to offline counselling app that connects users with counsellors using artificial intelligence. Based on your needs and preferences, the app pairs you with a counsellor that is most suited to assist you. This is a great alternative to traditional counselling as it gives you the benefit of convenience with the same level of confidentiality — all you need is a mobile device, and you're all set.
Created by the American National Center for PTSD, Covid Coach is a mental health app that was made to help anyone cope with stress and stay well during the pandemic. It offers various exercises to help you deal with isolation, uncertainty and unemployment caused by this pandemic; lets users keep track of their anxiety and stress levels, and allows you to measure your progress over time. 
MoodPath is a wellness app recognised as one of the leading mental health resources in the industry that has been adopted by many mental health professionals worldwide. The app features multiple functions such as a mood journal, monthly mental health reports, a check-in function that asks how you're doing a few times in a day, and even a variety of courses including guided meditations for whenever you may need it.
5) Inspo Accounts On Instagram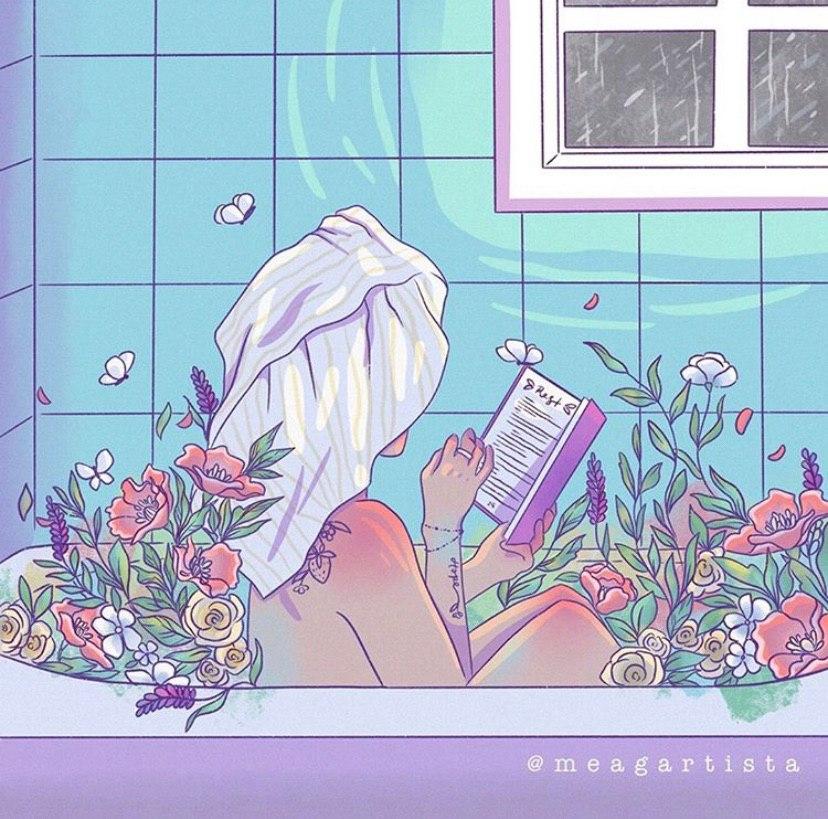 The Artidote is a virtual mental health space for people to share stories, empathise with one another, and heal through art. The vulnerably honest content sparks conversations on mental health and life, and encourages people to open about things that are otherwise considered taboo or hard to talk about. Today, their online community has organically grown to the millions (and still growing) and continues to be a source of inspiration and comfort for many people around the world. 
The Artidote can be found on various social media channels such as Facebook, Instagram and Twitter.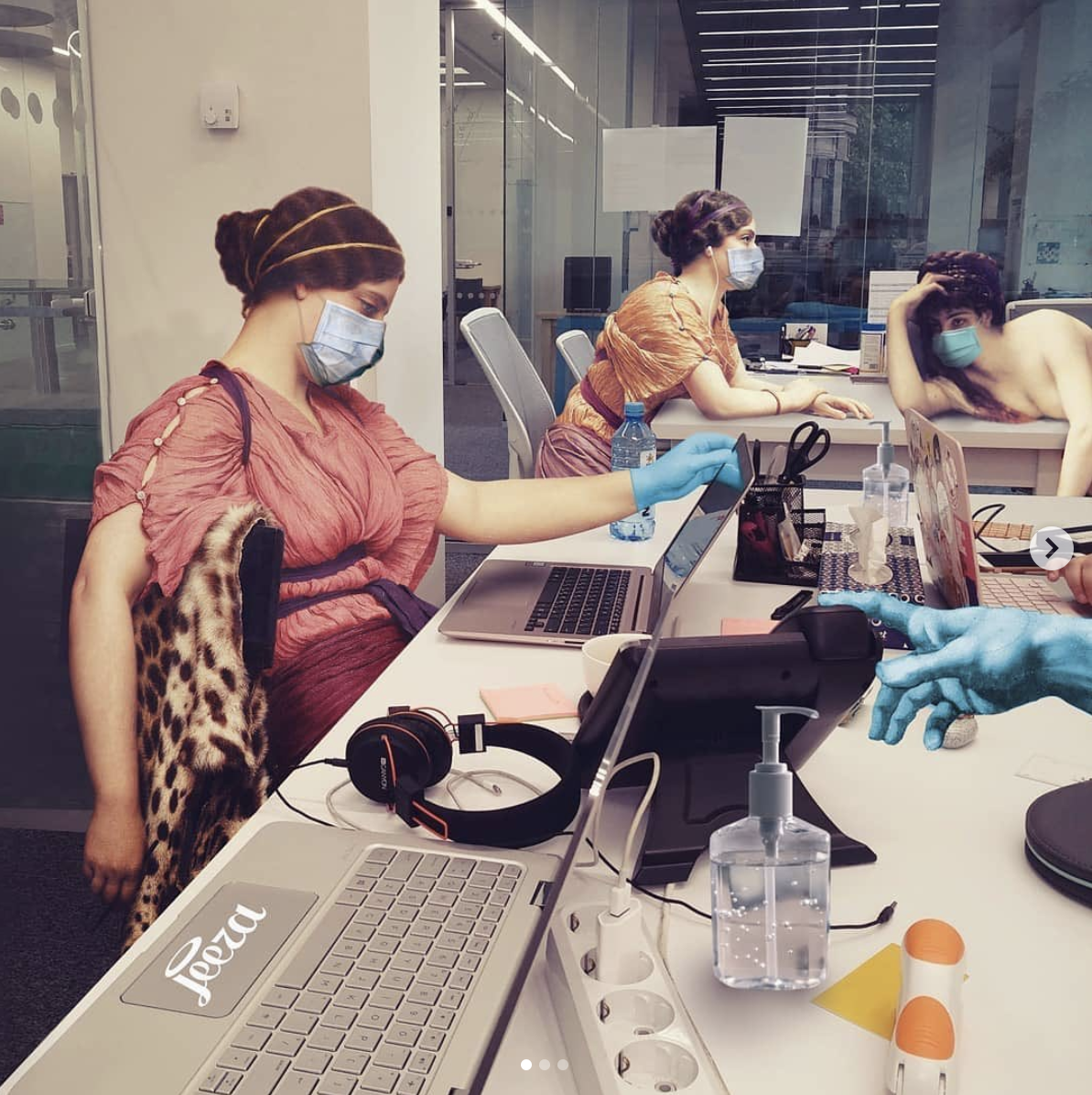 The Covid Art Museum, otherwise known as CAM, was birthed early this year and is now the world's first art museum to be born during a global pandemic. The people behind CAM are encouraging people to use this time of pause and reflection to unlock their inner artist by allowing them to submit their work and be part of a new artistic movement — the Covid Art. 
By going digital, this platform aims to bring healing, inspiration, and a sense of connection to artists and consumers of art alike in the midst of all the chaos.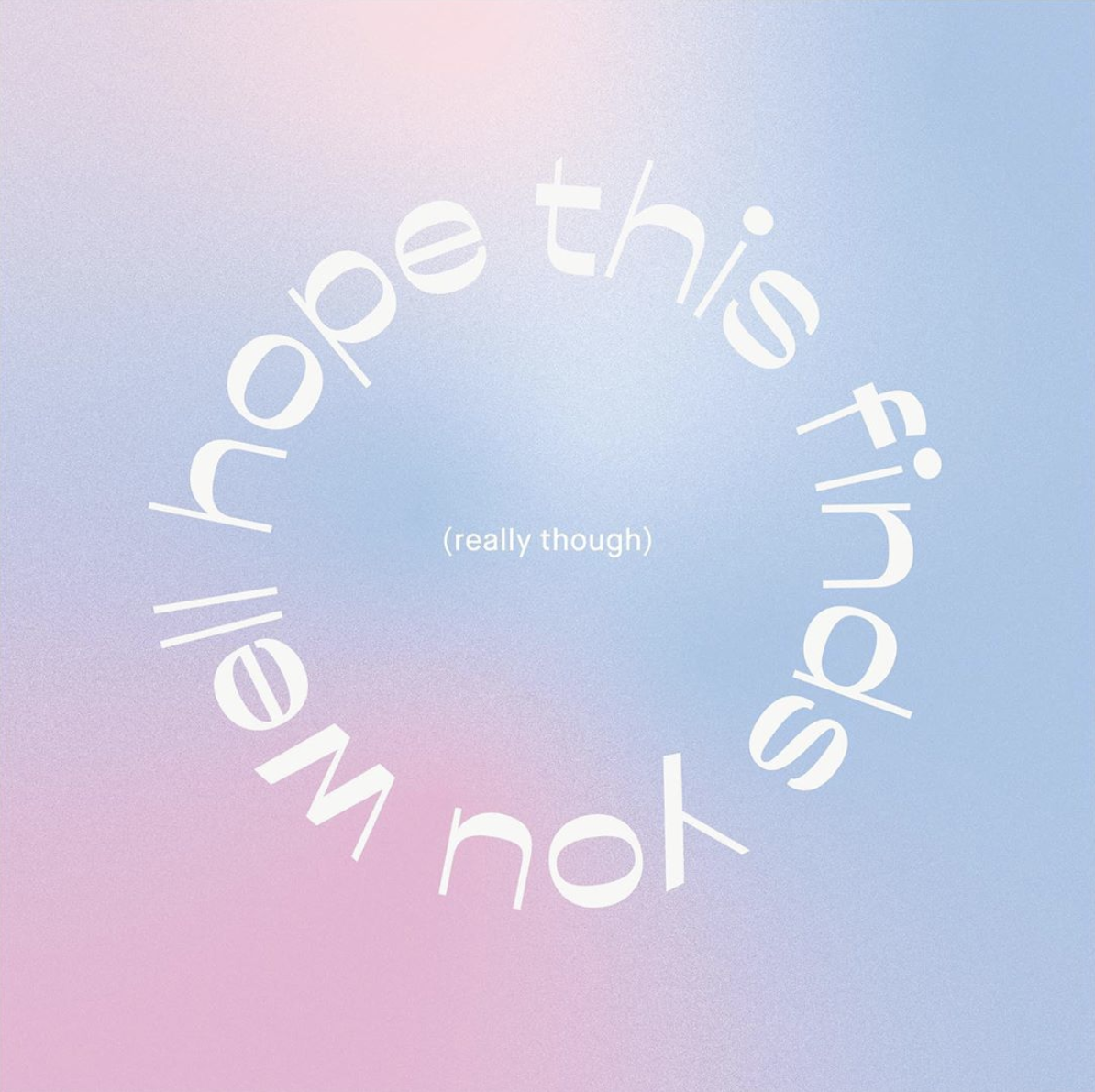 "A resource for when we need a moment to recharge and a community for a collective sigh of release from our shared anxiety" — that's Our Recess. Having only launched this month, Our Recess is a safe digital space for when you need a break from the uncertainties that come with this pandemic.
The creators of this online space are strong advocates of self-care, and want to remind us to constantly check in with ourselves and provide comfort through (digital) connection and conversation.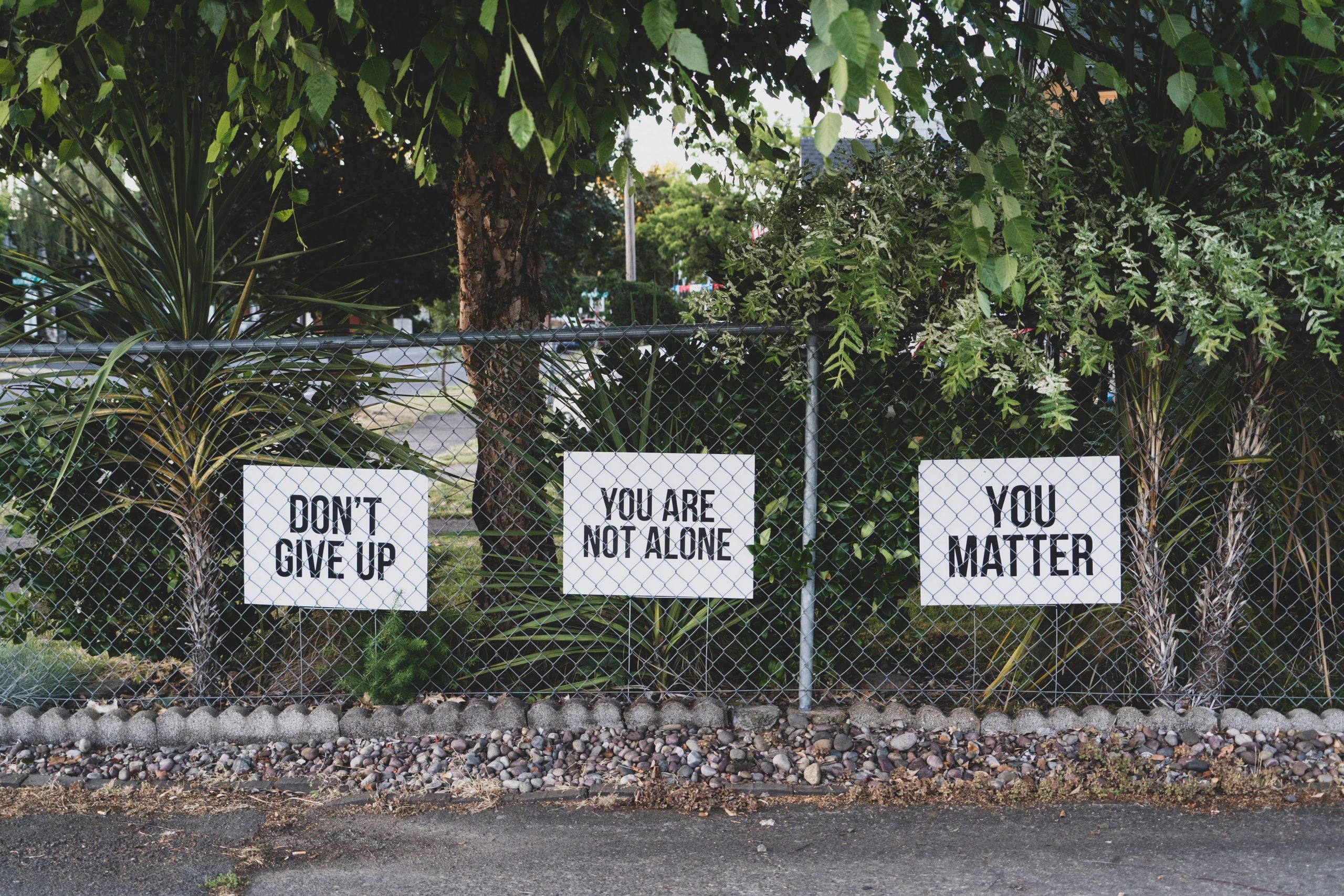 These are just some of the many resources available out there to help us keep going as we continue to go through the COVID-19 pandemic. In such a time as this, it is important to know that it is okay to feel vulnerable and that your anxiety and feelings are valid. 
Let's take this time to extend help when we can – practice mindfulness, be kind to others, check in with your friends and family, and most importantly, check in with yourself as well. We may be in social isolation, but we are never alone — we will get through this together!