Now that we're some time into the Circuit Breaker situation, a lot of us must be getting sick of eating the same takeaway foods and tired of the same daily routine. We've prepared a list of simple recipes for you to discover your hidden potential as a candidate for Masterchef 2021! These recipes will allow you to stay home and whip up easy meals using the ingredients already in your pantry.
What we regard as pantry staples are ingredients that can be found in most household kitchens: salt, pepper, rice, bread, potatoes etc. Some of the recipes here have been simplified so you won't have to head out to find special ingredients.
1. Simplified Oyakodon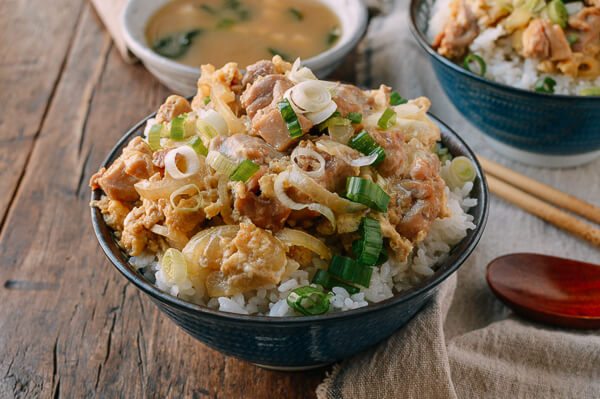 Oyakodon is a Japanese rice bowl dish comprising mainly of chicken and eggs. This was my go-to dish in Uni for an emotional pick-me-up because it's comforting and healthy.
Traditionally, the egg and chicken in Oyakodon is cooked in a broth that includes dashi stock, soy and mirin. For the sake of convenience, we'll be replacing the dashi and mirin with sugar and chicken stock.
Ingredients
Chicken thighs (Cut into 3-4cm pieces)
Eggs
Brown onion
Light soy sauce
Sugar
Chicken stock
Rice
Combine chicken stock, sugar and light soy sauce in a pan. Bring up to a simmer and soften onions in the sauce for a few minutes. When onions are soft, add chicken pieces and cook for a minute or two, before adding roughly mixed eggs (the white and yolk should still be slightly separated) into the pan. Cook eggs to your desired firmness, slide over rice and serve.
2. French Toast / Grilled Cheese Hybrid Sandwich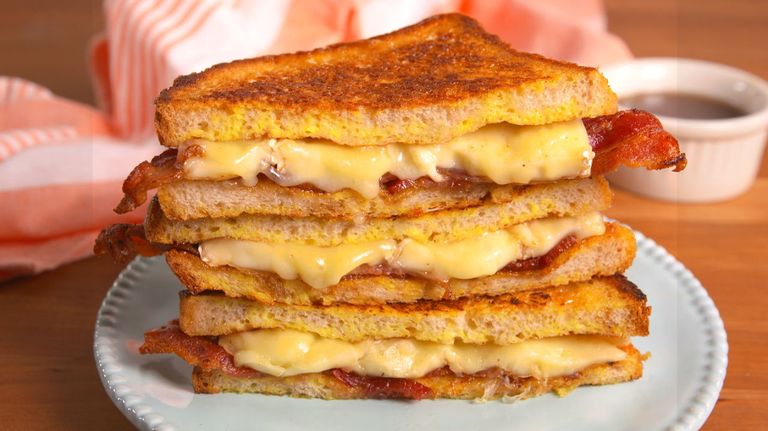 OK this really is just some cheese slapped between two slices of French Toast. But the addition of cheese gives the dish some additional nutrition, and you could even add salad greens like spinach and arugula. The real blessing of this sandwich is how quickly it comes together, with just a few humble ingredients.
Ingredients
Eggs
Milk
Sliced Bread
Butter
Cheese (any kind is fine, even generic cheese slices)
Beat eggs and milk together in a dish with a flat bottom until well combined. Heat frying pan over a low flame and melt butter (avoid over-browning and burning). Gently dip both sides of bread in egg and milk mixture; avoid soaking the bread for too long as it will get soggy. Place both slices of coated bread in pre-heated pan and cook till lightly browned. Flip bread and place cheese on the side of bread that has already been cooked. When both sides of bread are browned, close the sandwich and allow the cheese to melt before serving.
3. Fried Rice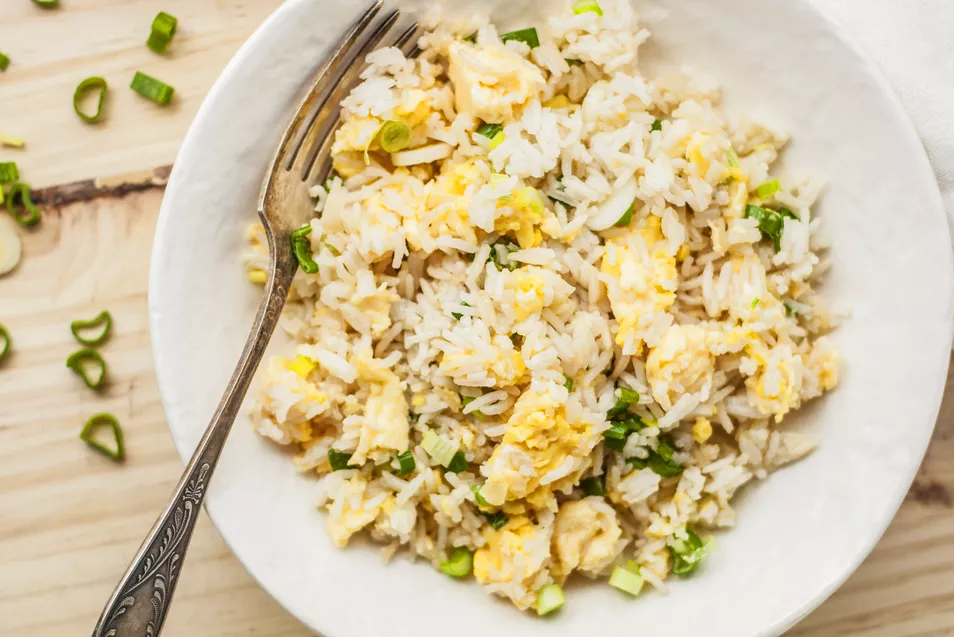 This is the ultimate low effort meal that anyone can make with as many or as little ingredients, as desired. The base ingredients for this dish are rice, eggs and garlic, and you can always add veggies and protein. Fried rice is pretty much ubiquitous throughout Asia and each culture has their unique version. Here's my personal take on it:
Ingredients
Overnight rice
Eggs
Garlic (minced)
Light soy sauce
Luncheon seat (diced into 1-2cm cubes)
Vegetable oil
Fry garlic in oil till aromatic and remove from pan. Next, fry luncheon meat cubes till edges are crispy, then remove and set side. Pour well beaten eggs into the pan and stir till firm while breaking it up into smaller pieces. Use a rice paddle to loosen up the rice before adding to the pan along with garlic and luncheon meat; mix thoroughly. Season with light soy sauce and black pepper. Serve when ingredients are well mixed.
Alternatively, you could replace the luncheon meat with any kind of protein, and add veggies as you wish. That's why fried rice is great, you could just use what you already have in the pantry and it'll still taste good.
4. Hotpot At Home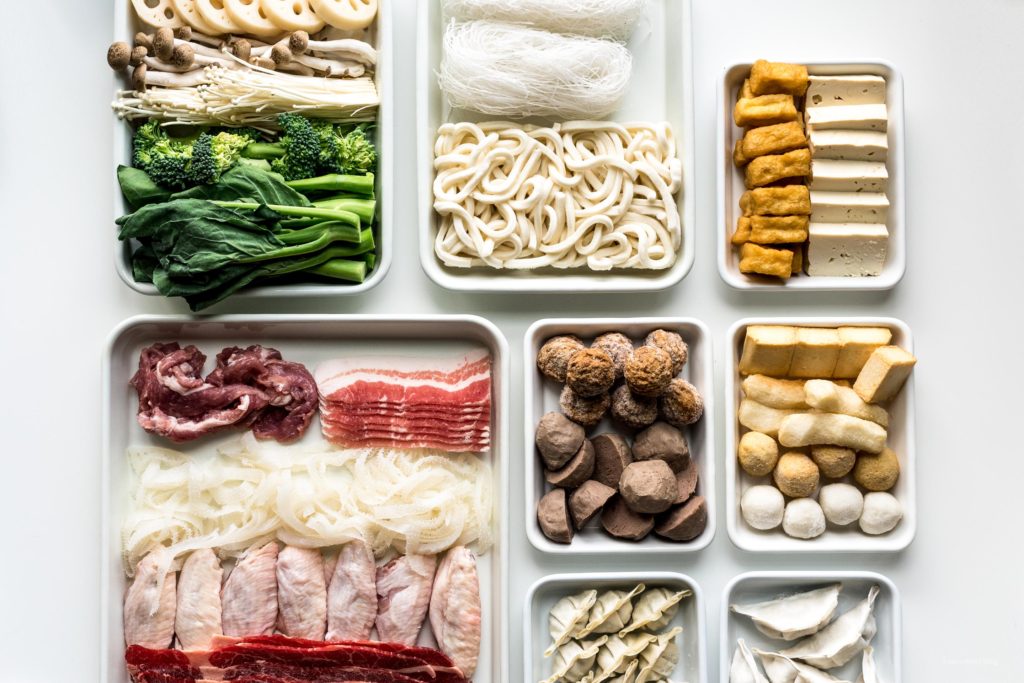 Miss going out with your friends to have hotpot? Fret not, this recipe will help alleviate some of your pain. For people who have never cooked, or failed at cooking before, this is one dish you can't possibly mess up.
Ingredients
Chicken stock (or other soups as available)
Meat (chicken/beef/pork/lamb)
Eggs
Vegetables
Dipping Sauces: chilli oil, light soy sauce, etc.
Hotpot is pretty much 80% prep work. We'll begin with slicing the meat thinly (you can place it in the freezer for 15-20 mins beforehand to firm the meat so its easier to work with). Chop the vegetables into bite sized pieces, and mix your personal dipping sauce. Bring chicken stock up to a boil and that's it, the hotpot experience is ready from the comfort and safety of your home.
5. Roast Chicken and Potatoes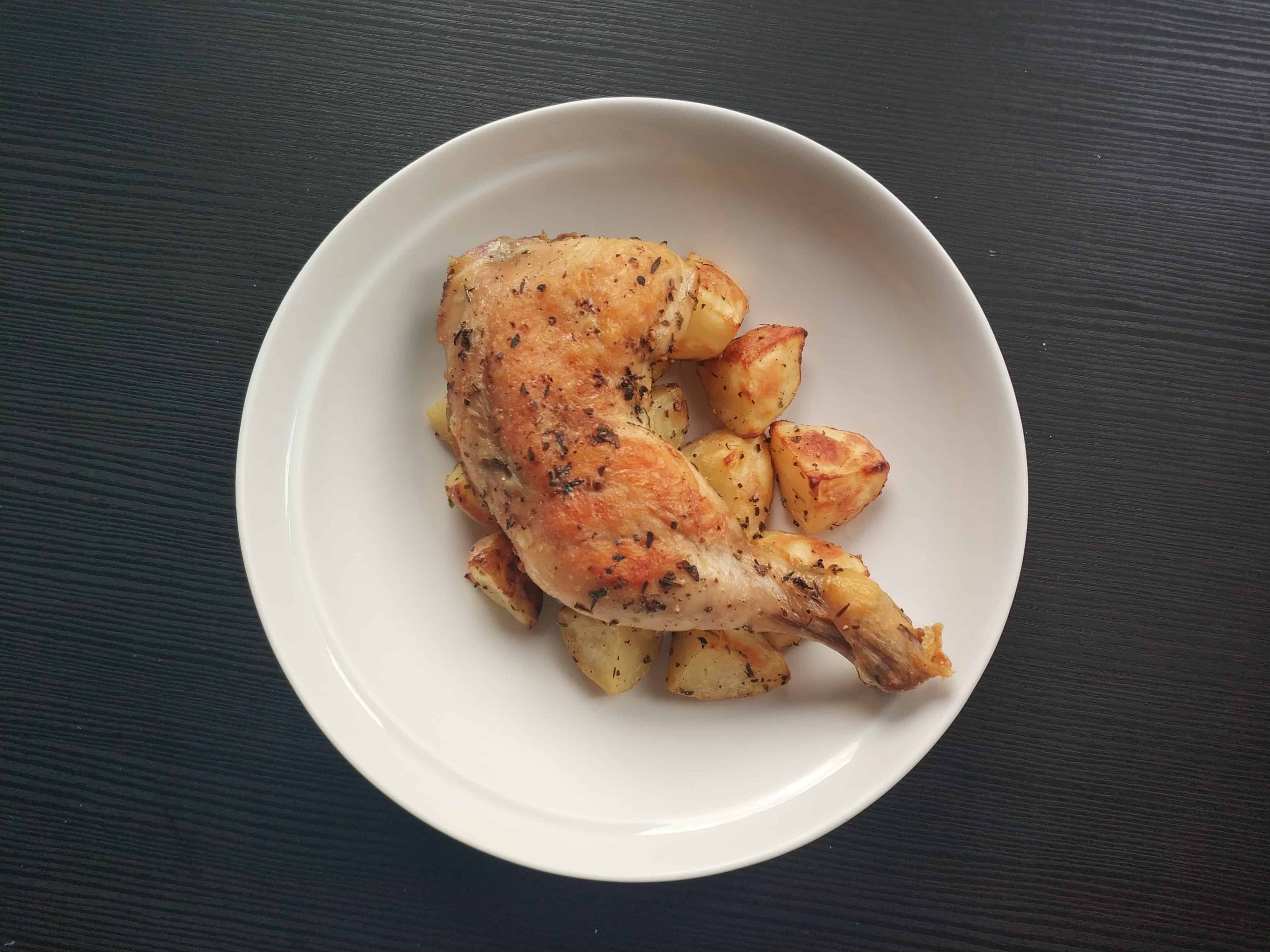 This final recipe is a bit more complicated than the other dishes in this list, so if you're feeling a bit more confident about your chef skills, this is for you! For this dish, I used a chicken leg (thigh and drumstick) but you can do the same with any other part of the chicken.
Ingredients
Chicken
Potatoes
Dried Herbs (Optional)
Olive Oil
Season chicken with salt and pepper (dried herbs optional). Heat pan with oil over a medium flame before searing chicken on both sides. Chop potatoes into 3-4cm pieces and marinate with salt, pepper and olive oil (dried herbs optional here too). Pre-heat oven to 150°C before placing both chicken and potatoes inside. Chicken leg takes around 30-40 minutes to cook through, feel free to remove potatoes before then (done when tender all the way through). Remove chicken when fully cooked, allow it to rest and cool for 5-10 minutes before enjoying your meal!
Get Cooking
These recipes were chosen because they give you space to be flexible with the ingredients that you use, so there's no excuse for you to try them out!