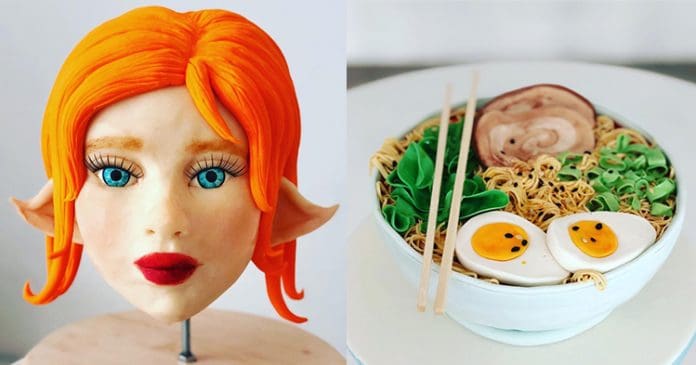 For the final story in this series, there could not be a better interview than this one. Jasmin Owen, a Singaporean woman who is in her 60s has realised her dream post-retirement and is successfully running a bakery with a team of millennials.
Susucre started in the year 2015 and had initially been a home-based bakery. Its name means a spoon full of sugar, and there could not be a better name to this artisanal bakery.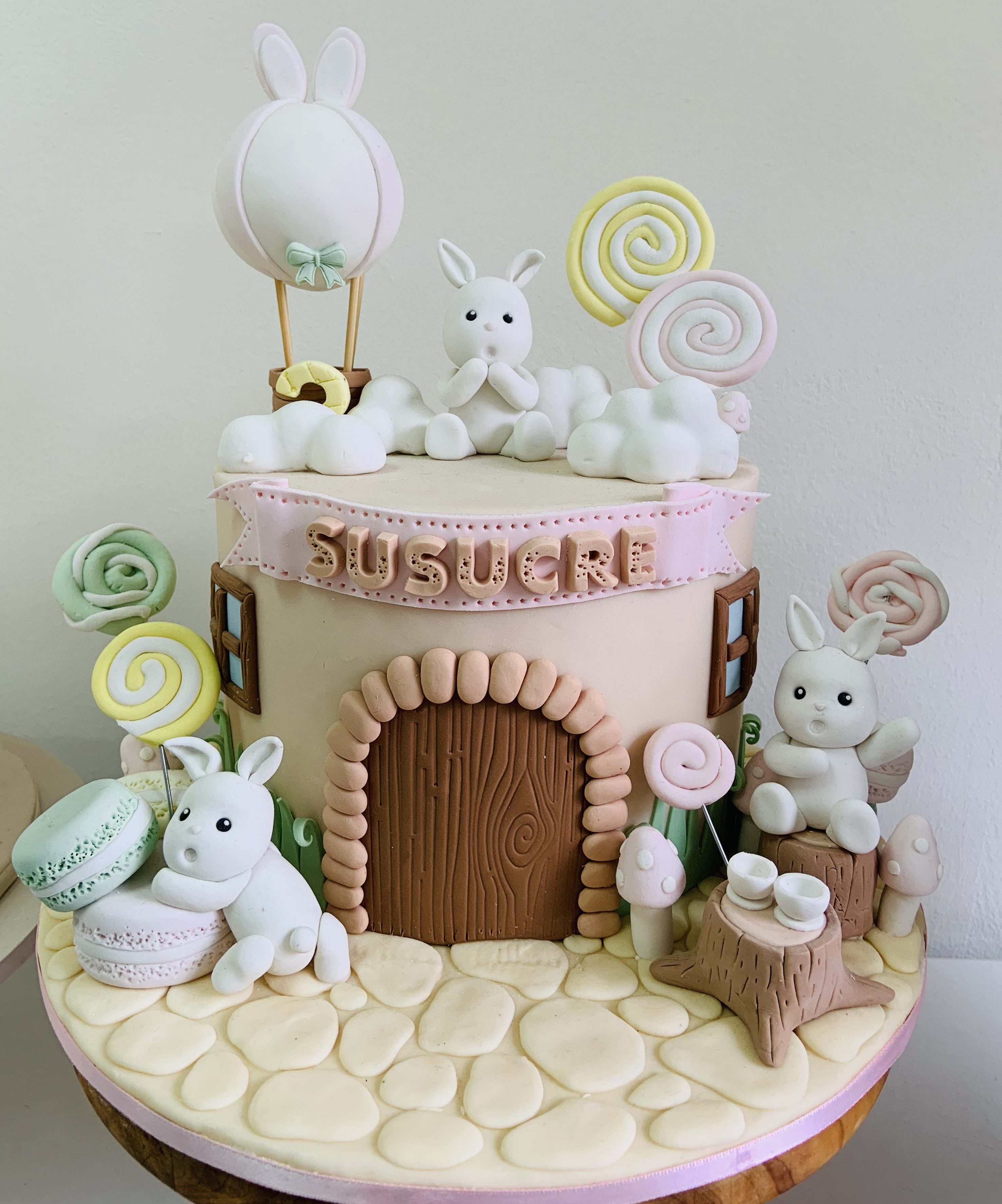 When the opportunity presented itself, she did not have to think twice and decided to make this bakery her post-retirement business venture. Owen is tech-savvy, smart and quirky, and this is observed from the style of her bakery.
From Passion To Profession
Owen spent the majority of her life in the corporate world but cooking was always her passion. As a woman of faith, she decided to reinvent herself and find her higher calling after retiring.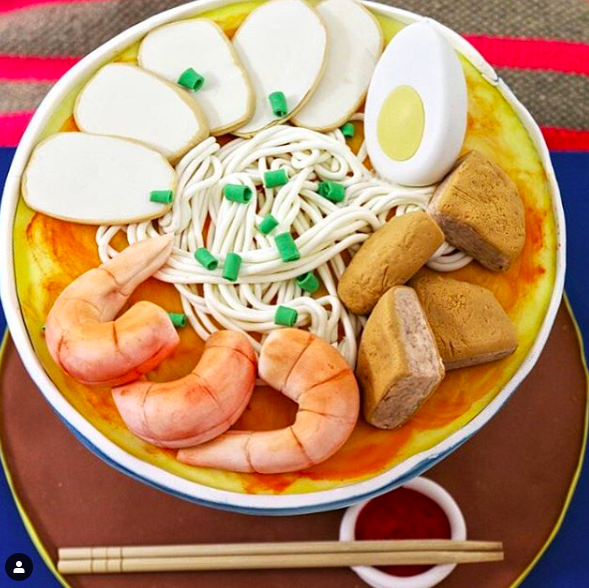 However, she does not believe in shedding who she is at the core and decided to pursue her passion for baking. Food was always her go-to for stress release even when she was working full-time in the corporate industry. For over ten years, she also taught helpers how to cook.
"It was always my dream to run a bakery. I wanted to create a place where people are not just buying cakes, but an experience that they cherish forever," she shares.
Her designs are inspired by everyday traditions and personal anecdotes about clients. "I listen to my clients intently, their likes and dislikes, their stories and emotions. So, we are able to translate that in the cakes with small but significant details," she shares.
"At Susucre, we value life events and understand the importance of the cake, it is more than food, it represents the entire event!"
Learning From Failures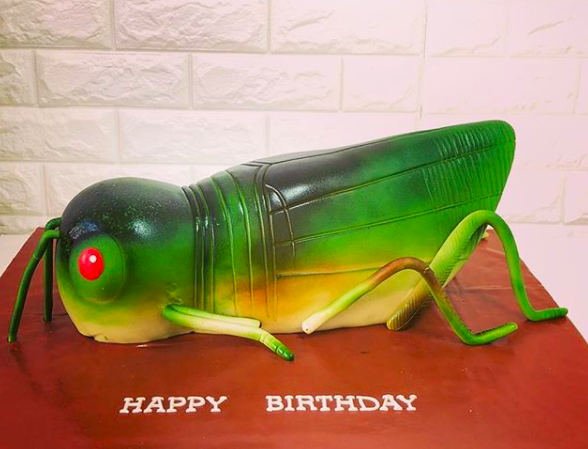 Jasmin's positivity and energy is certainly admirable. When asked about her challenges, she mentioned that acquiring a bakery and making it her own was not easy. The shop was initially located in a smaller space in Bugis and many employees were leaving at that time. A couple of years later, Owen bought the current studio at Race Course Road and had groomed a new team.
Before the bakery existed, there were several instances that changed Owen's perspective and it pushed her towards learning how to cook and bake.
During her early twenties, when she was still studying in Australia, Owen had invited a date over for lunch and prepared canned beans, canned potatoes, and steak. Everything was overcooked yet, the poor guy said that it tasted good.
After this incident, she decided to learn how to cook. "I bought my first-ever Woman's Weekly magazine to check out recipes. I still have those!" she laughs.
She recalls another story that occurred during her 40s when she had just started baking. Owen had never worked on fondant icing before but she decided to help a friend with a two-tier cake. The icing had melted and several people described the cake as "ugly".
"I took that as a lesson and decided to turn it into something positive," said Owen. At the age of 40, she went to baking courses, learned how to use fondant and other cake decor methods. A few years later, she made a fondant cake for a Mother's Day lunch and received better reactions than she had previously.
Challenges And Highlights So Far
From collaborating with luxury brands like Chanel to baking cakes for football teams. Susucre has had many highlights and aims to continue moving forward. What makes this artisanal bakery unique is, the creative capacity to not conform to the usual trends and generic designs.
Owen shares that one of the most challenging cakes they did was the "Wine Cellar" cake.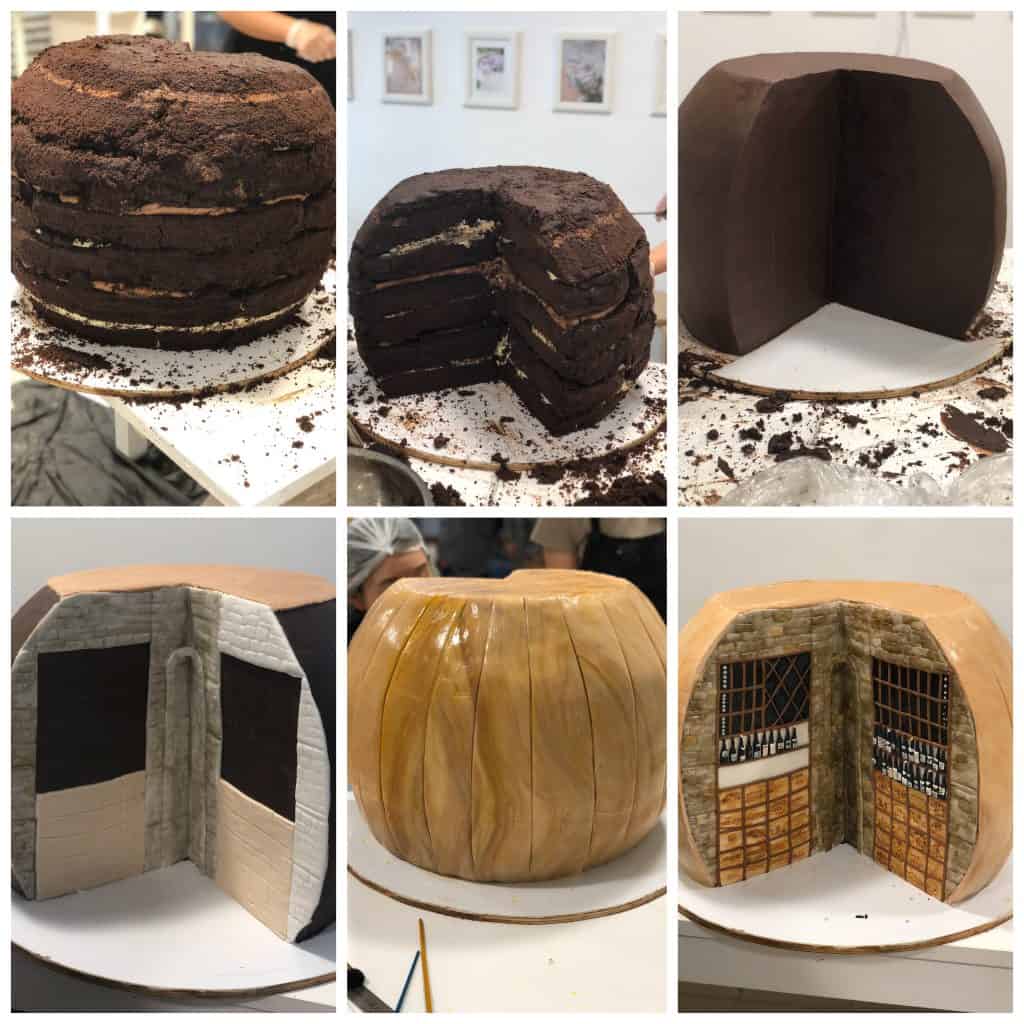 When working on something like this, or on any cake, the synergy in a team plays an important role. Owen explains that they refrain from sketches, as it might limit the creativity of the designers. Hence, each cake is conceptualised instead. Clients tend to share reference images with her but the final product is never drawn on paper. It simply undergoes brainstorming sessions and translates onto the cake after.
The team took over 4 days to bake the wine cellar cake and it served over 300 people.
Susucre bakes approximately twenty to twenty-two cakes per week. They have a dedicated team for deliveries and are closed on weekends. If you love personalised cakes and are passionate about making your special days even more special, do check out Susucre's website to place your orders.
For this holiday season, Owen's team has come up with cute little mini cakes priced at $38 each. You can buy combination boards of 3, 5 or 7 mini cakes.
Follow Susucre on Instagram to check out their latest designs, concepts and place orders for your special day!