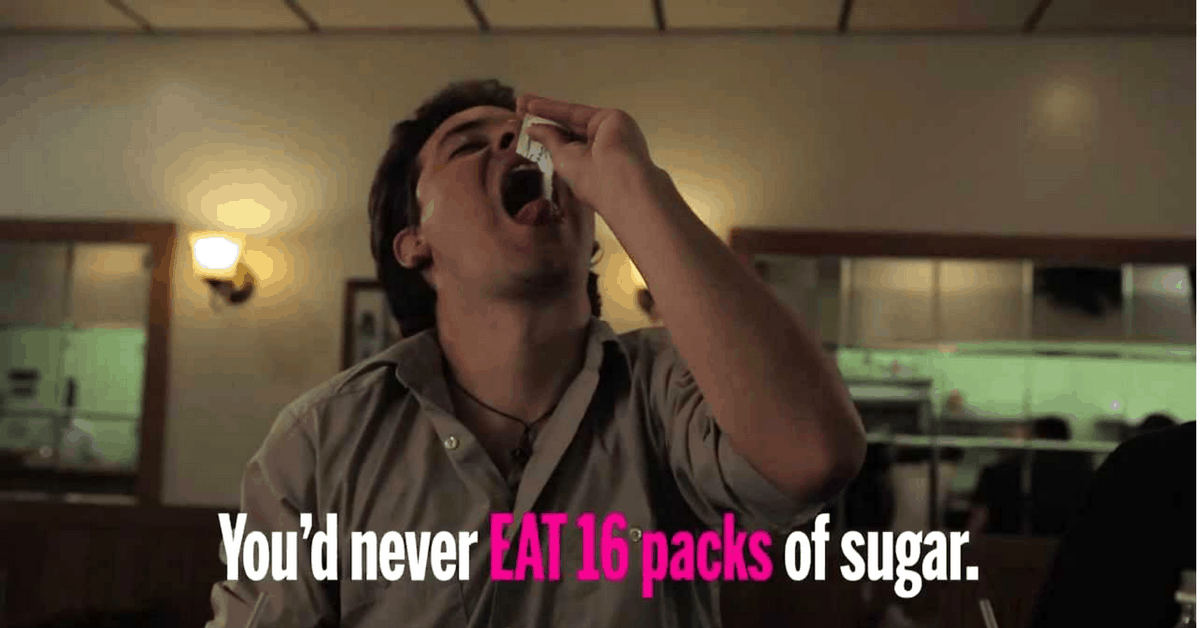 Only the best of us can stave off the sweet, sweet pleasures of sugar. Sounds easy?
Perhaps you're forgetting that apart from a lack of glazed donuts, it also involves many of what's deemed healthy or sugarless – fruit juices and sambal alike.
In fact, the Health Promotion Board (HPB) says a bowl of Mee Siam contains 10 teaspoons of sugar, twice as much as a bowl of Mango Sago dessert does.
An increasingly health conscious world has led to sugar receiving the bashing instead of fat -primarily because of how it's peskily addictive and flavour-potential.
In 2017 National Day Rally, Lee Hsien Loong called for nationwide efforts to reduce the number of diabetics in Singapore – a stumping one in every nine people, compared to a global average of two in every 25 people.
This comes as surprise, given that rice is Singapore's staple as much as it is Asia's. Arguably, Singapore derives less of a reliance on bread and noodles than its neighbours do, but we'll save that for another time.
Do we really deserve to have our favourite drinks with circles of doom (the big red ones that read: "Less Sweet") stamped on them?
To find the answer, we take a shot at tracking Singaporeans' consumption of sugar.
The conditions of our experiment imbibes the lifestyle of the average working adult in Singapore, who find most of their daily meals at hawker centres, because 'basic' is more comforting, and also because one meal of 'organic' could hurt a man's wallet so bad – he might as well never have learnt how to fish.
Our Sweet, Possibly Sugar-Coated Conditions
The subject for this experiment, 30-year-old Ryan, was chosen based on the consumption habits of Singaporeans who work desk jobs, the people who take the largest brunt from their diets.
Ryan's a writer, who spends his time-pressed weekends cooking and playing Dungeons and Dragons with his friends. He lives a relatively sedentary lifestyle and is a stellar example of the short-term, day-to-day impact that sugar can have on your body without external influences.
A firm advocate of life's simplest pleasures, Ryan engages in weight-training for strength and personal protection, but don't bother with cardiovascular exercises.
To execute our little study, I keep in close contact with Ryan, tracking his every chew and swallow for a full week – a week that he says is somewhat not "happening" and therefore the best representative of an uneventful, non-feastful week.
I make sure that he drinks the recommended amount of water required for his weight so that our results aren't slowed by delays in metabolism.
I also take observations on how Ryan feels after meals, allowing for the drawing of comparisons within the effects of meals with varying amounts of sugar, also explaining the effects that sugar can have on one's body.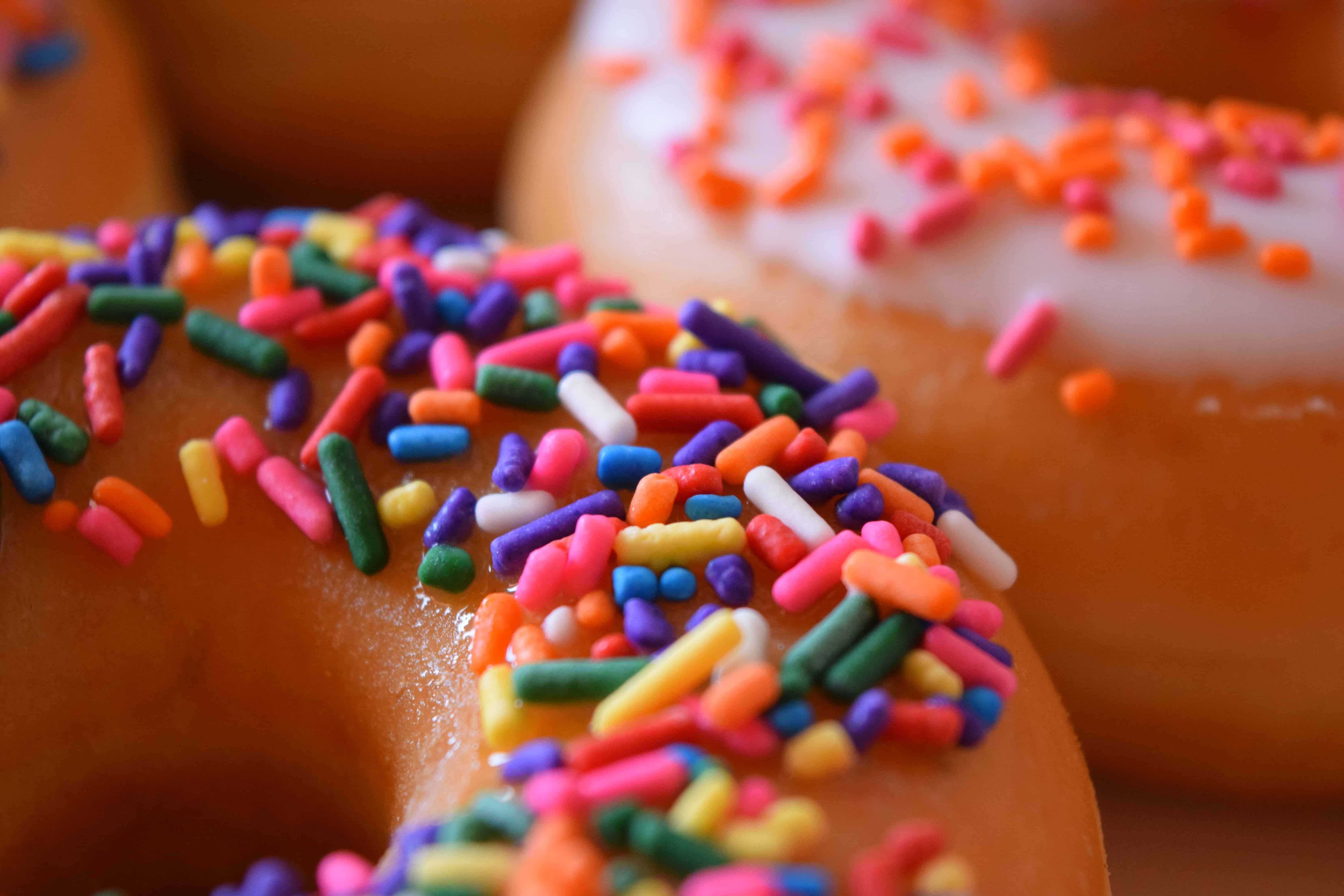 Based on HPB's calculations for the average human being who consumes 2000 calories, added sugar should not make more than 10% of a diet. This means that everything above the range of 40-55 grams of sugar daily is in excess.
On the other hand, this isn't an ideal range.
World Health Organisation suggests that the percentage for ideal bodily functions stands at 5%, at about 25 grams daily. That's about 6 teaspoons of sugar.
Only added sugars are counted here, so this excludes the increase in blood glucose levels that a starchy meal would give you. All measurements counted are from MyFitnessPal.
Unless otherwise stated, serving sizes refer to one, of the medium that the item is usually served in. For instance, "Chicken Rice" refers to one plate of Chicken Rice, and "soda" refers to one cup of soda.
Here's what Ryan ate, over the course of one week.
Monday
After a relaxing weekend, Ryan scrambles to beat the Monday blues and skips breakfast, the ever-recurring mistake that we all make. He heads to the coffee shop below his workplace for a relaxing lunch.
After work, he fixes himself a quick, therapy meal for dinner.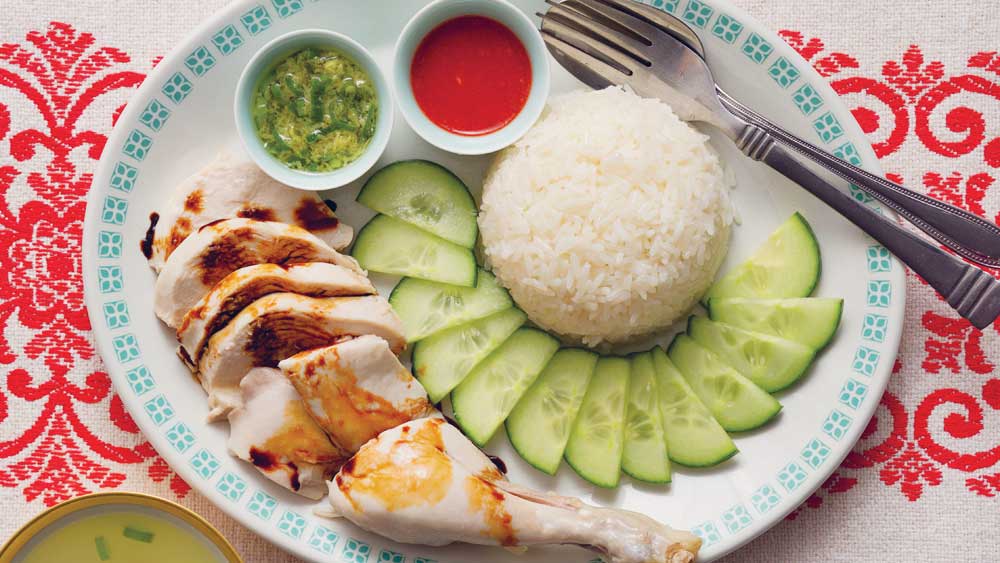 Lunch: Hainanese Chicken Rice with hot Milo
1 gram (chilli) + 15 grams
Break: Hot Kopi
Dinner: Maggi, Curry with 1.5L 100 Plus
Total added sugar consumed: 41 grams (~8 teaspoons of sugar)
Ryan claims to feel fine today, though remarking that he needed the Kopi for a pick-me-up until the end of his workday, after which his energy levels crash.
He says he attributes this to the psychological awareness of the end of 'work,' though it's possible he's had a sugar crash. He promises he'll try to eat breakfast tomorrow.
Tuesday
But, alas! Ryan misses breakfast today, grumbling about having had to rush to get work done. He has Chicken Rice again this afternoon.
"The embodiment of Singapore is here, meaty white stars on red chill over delicious white-coloured rice!"
Lunch: Hainanese Chicken Rice with Hot Milo
1 gram (chilli) + 15 grams
Break: 1.5L 100 Plus
Dinner: Rice with Hotplate Sambal Fish w Hot Milo
20 grams (sambal) + 15 grams
Total added sugar consumed: 58 grams (~12 teaspoons of sugar)
Today, Ryan holds up well the first half of the day, clinging on to his 100 Plus to stay refreshed. I'm observing a trend – Ryan feels especially tired about three hours after lunch, which is also when he feels the need for a snack.
It's likely that the cup of Milo Ryan had led to a surge in dopamine levels, causing his brain to enable his daily refreshment cravings.
For dinner, Ryan has a meal that he deems simple before heading home to hang out with family and going to sleep an hour later. He doesn't complain of discomfort or unusual tiredness.
Wednesday
Ryan's definitely not tired of Chicken Rice, but he opts for something else today because his late work day today means he can cook some Biryani!
Lunch: Fish Biryani with Chicken Korma
Dinner: Chicken Tikka Wrap with Ribena
Supper: Ayam Tuna (Hot With Mayonnaise) with French Baguette
Total added sugar consumed: 25 grams = recommended range (5 teaspoons of sugar)
It's a productive day for Ryan, and he's managed to keep his sugar intake somewhat within a healthy range.
I'm not sure if it's the intangible joy that comes with eating Biryani, but the day seems to have been somewhat productive.
Thursday
By the grace of an early meeting in town, Ryan has to force himself awake at the "ungodly hour of 8am." Coupled with the unforeseen early ending to his meeting, he finds himself with time to kill and a stomach to fill.
Breakfast: Popiah
Lunch: Wanton Mee with Diluted Rose Syrup
1 gram (chilli) + 33grams
Break/Meeting: Starbucks White Chocolate Mocha
Dinner: Fish Biryani Chicken Korma
Total added sugar consumed: 95 grams (19 teaspoons of sugar)

His relatively active meeting-filled day keep his meal choices light on the sugar. Unfortunately, a post-office hours meeting relegated to a nearby Starbucks skyrockets his sugar intake with one drink.
We're both sickened and stunned by how polarising the Starbucks drink is. Whether it was the coffee or sugar intake that kept him from falling asleep remains unclear, though Ryan admits to having had surges and plummets in his brain's ability to recollect and think throughout the day.
It's likely that his reliance on sugar was reignited everytime the sugar in its body extinguished the excessive amounts of productivity or energy that it gave him.
At some point, he admits that sweeter drinks are an active, subconscious choice on days that he feels sluggish. He also experiences exaggerated thirst today.
Friday
Up early but with little time to eat as he heads to JB for a weekend work retreat, Ryan's scores his first meal still earlier than usual with an across-the-border snack at one of his favourite bakeries, Roti Boy.
Brunch: Chicken Ham Sandwich
Dinner: Seoul Garden (buffet, capped at an estimated 2,000 calories) with Pepsi Cola can
Total added sugar consumed: 58 grams (~12 teaspoons of sugar)

His official agenda keeps him occupied for the rest of the day until he and his colleagues break for their cohesion dinner: a gut-busting trip to Seoul Garden.
Because he's kept on his feet throughout the day, the need for a sweet mood-lifter does not occur to Ryan – he's alert and productive as ever.
Saturday
Whine as he might about having to obey a mandate dictating that he continue waking up at ungodly hours, this work retreat is doing him some good by way of breakfast.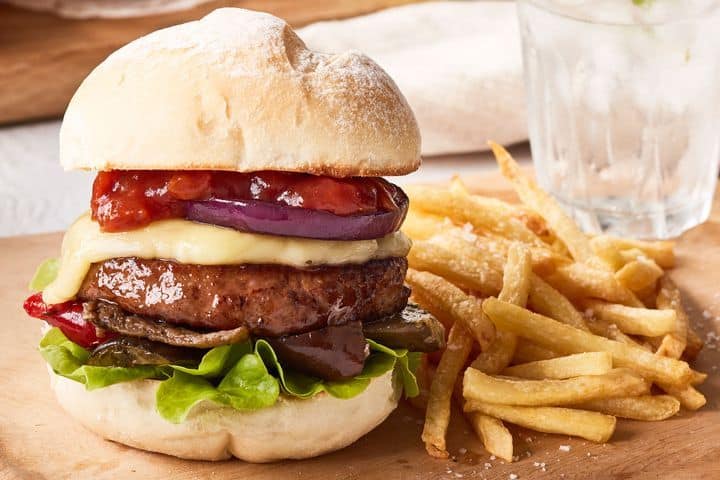 Breakfast: Ayam Tuna (Hot With Mayonnaise) Sandwich with Hot Milo
Lunch: Mozzarella Beef Cheeseburger with Fries and Coleslaw
Dinner: KFC Chicken x 3, Large Pizza Slices x 3 with Ice Milo
68 grams + 36 grams +15 grams
Total added sugar consumed: 146 grams (~29 teaspoons of sugar)

Unfortunately, his colleagues share an appetite as legendary as his. Following his relatively healthy breakfast, and moderate lunch, his meal awareness for dinner plummets and it turns out to be a dose of double trouble.
Ryan feels sluggish throughout the day, peaking in energy levels and then feeling compelled to collapse in the duvets of his hotel room. Partaking in game sessions fail to keep him alert.
Sunday
Given the checking out rush, Ryan only has time for a quick tuna sandwich, followed by a traditional bowl of wanton mee, a dish he refuses to leave JB without first having "as per tradition."
Breakfast: Ayam Tuna (Hot) Sandwich
Lunch: Wanton Mee with Fanta Lychee Soda Can
Dinner: Homemade Chicken Sambal and Rice with Castella Cake
Total added sugar consumed: 59 grams (~12 teaspoons of sugar)

His lunchtime sugar-rush keeps energy levels sustaining just in time for him to get home, braving causeway jams. Upon reaching home, his craving for something homecooked is met with chicken sambal and rice.
However, a little piece of JB rears its head in the form of a piece of Castella Cake Ryan's brought home from his work retreat.
Average daily added sugar consumed: ~69 grams (~14 teaspoons of sugar)

Ryan, whose diet does not stray far from the average Singaporean's, consumes about 44 grams more sugar than his body needs; also surpassing his body's thresholds for excessive consumption.
Over prolonged exposure, this can result in liver damage, weight gain, metabolic dysfunction and diabetes, all of which are renown causes of fatality.
Ryan feels these effects daily, which materialise in the most minute forms; like thirst and sleepy spells, and I'm hell-bent on saying that you do too, if your sugar consumption habits are mindless.