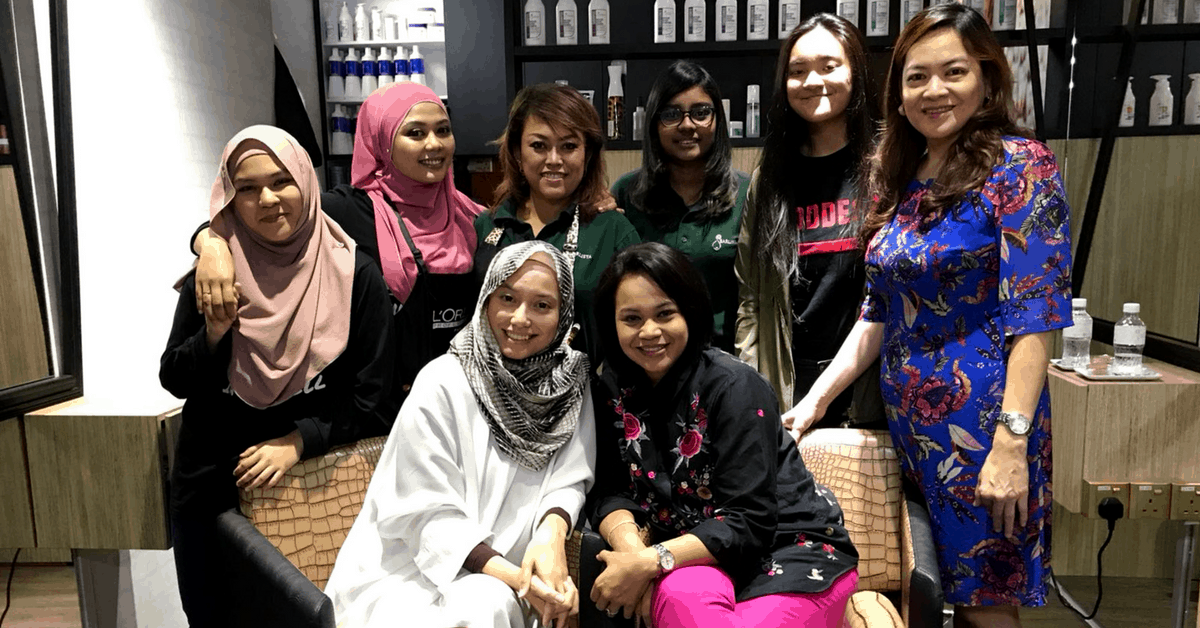 Nura J understands the struggle of the Hijab-wearing community when it comes to caring for their hair as she is one herself.
The former teacher, Mediacorp artiste, real estate director and all-rounded entrepreneur saw a gap there that clearly needed plugging.
The Story Of Pearlista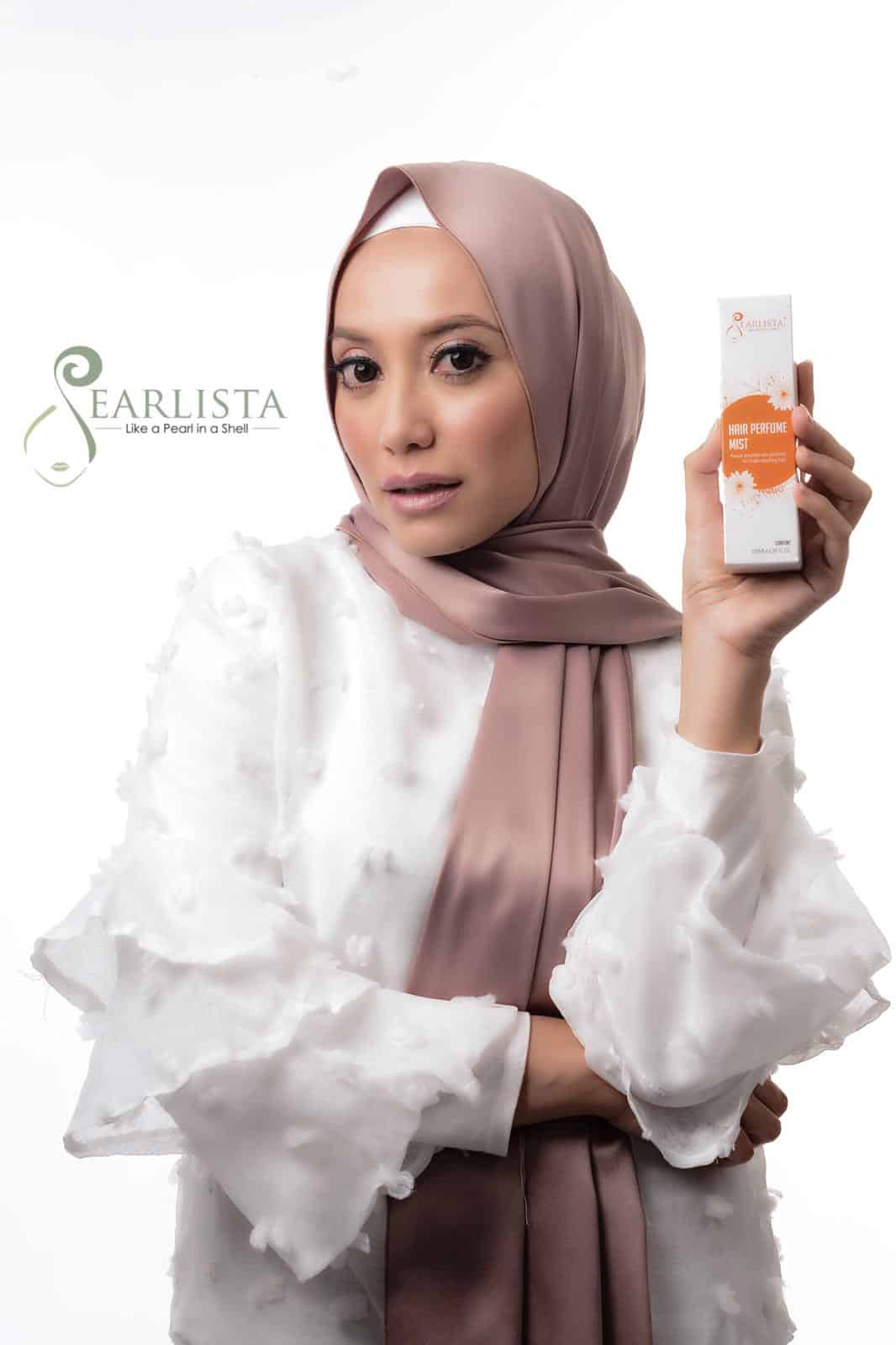 "I was scrolling through my Facebook feed one morning and came across a status update. It was of a lady sharing her discomfort when it comes to removing her hijab at the salon," Nura shared. This resonated deeply with her.
When the mother of two first started donning the hijab, she did not do anything to care for her hair as well.
"My hair was like a lion's mane."
"It was a definite A-ha moment for me because I realised fellow hijabis would also have the same problem when going to unisex or any mainstream salons."
This was how Nura then parlayed her business idea into Pearlista, a women-only hair salon which she founded in November 2014, to help ladies feel not only comfortable but good about themselves.
No Background No Problem
This endeavour was especially nerve-wracking for Nura, considering her lack of experience in this industry.
"That to me was the greatest challenge, doing the research because I'm basically learning everything from scratch."
"I knew that if I were to get really paranoid about this, my dream would just fade away. So what I did was to find a salon location first to get the ball rolling."
When Nura and her husband secured the space, she knew that she would have to be committed to her dream. She made sure that all her bases were covered and immediately set about utilising her social media platforms such as Instagram.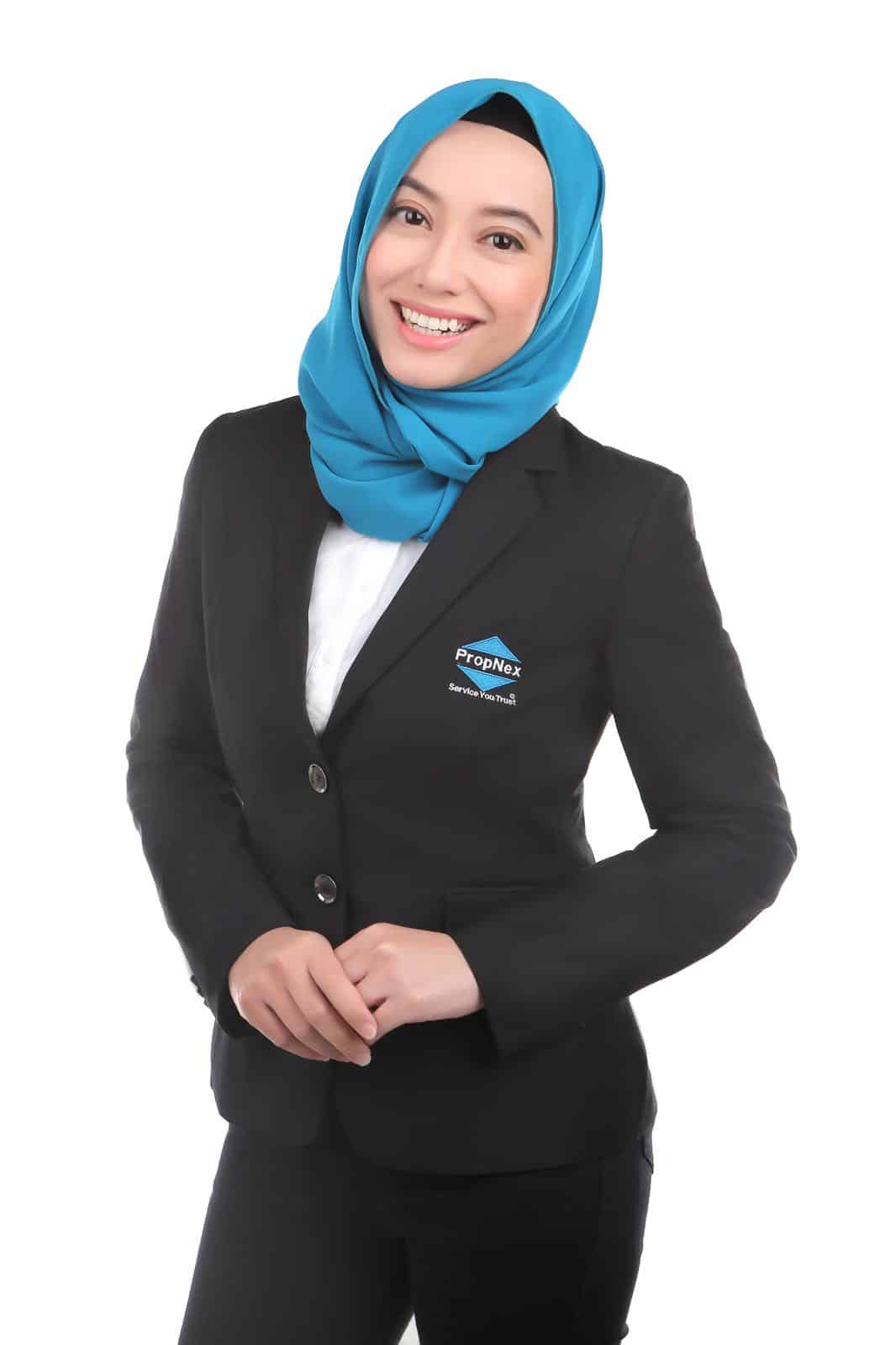 "Slowly I asked questions like 'Hi, do you know of any talented hairstylists or those who just graduated from ITE?' There were responses, so from there I got applications from those who are experienced and they were the ones who shared their knowledge with me."
Finding Balance
With her finger in every pie, how does Nura effectively balance all of her pursuits?
"I think you know when you do something you love, what you're passionate about, everything can just fall into place but I think time management is very important."
For mornings, Nura would devote her time to Pearlista and spend afternoons with her two children. Once they are settled and ready for bedtime at about 8pm, she would run her real estate viewings at night as most of her clients meet her after work.
Overwhelming Response
"We are not the first Muslimah hair salon for sure but I'm very certain we were the first in terms of leveraging on social media."
Pearlista's initial opening garnered an overwhelmingly positive response. "In a way, we broke the egg through social media and created the hype. Slots were full for that first month."
Nura and her team knew that they were doing things right when competitors started to enter the industry as well. In spite of the competition, she was happy because she believes it is a big enough market to spread around.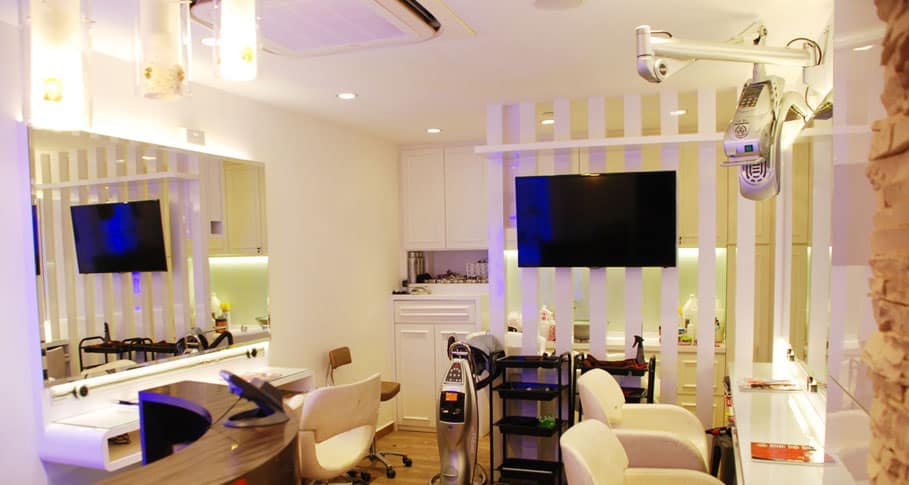 "My strategy was to not expand too fast. My husband was very cautious because if we had expanded into different outlets within the first year, he was afraid that this may just be a phase."
Creating Their Own Products 
Instead, Nura doubled down on implementing a unique brand identity and focused her attention on creating her own line of original hair care products for the salon.
"Because the bulk of our customers are Muslims, they're very particular about the ingredients in the shampoos and conditioners,"she explained.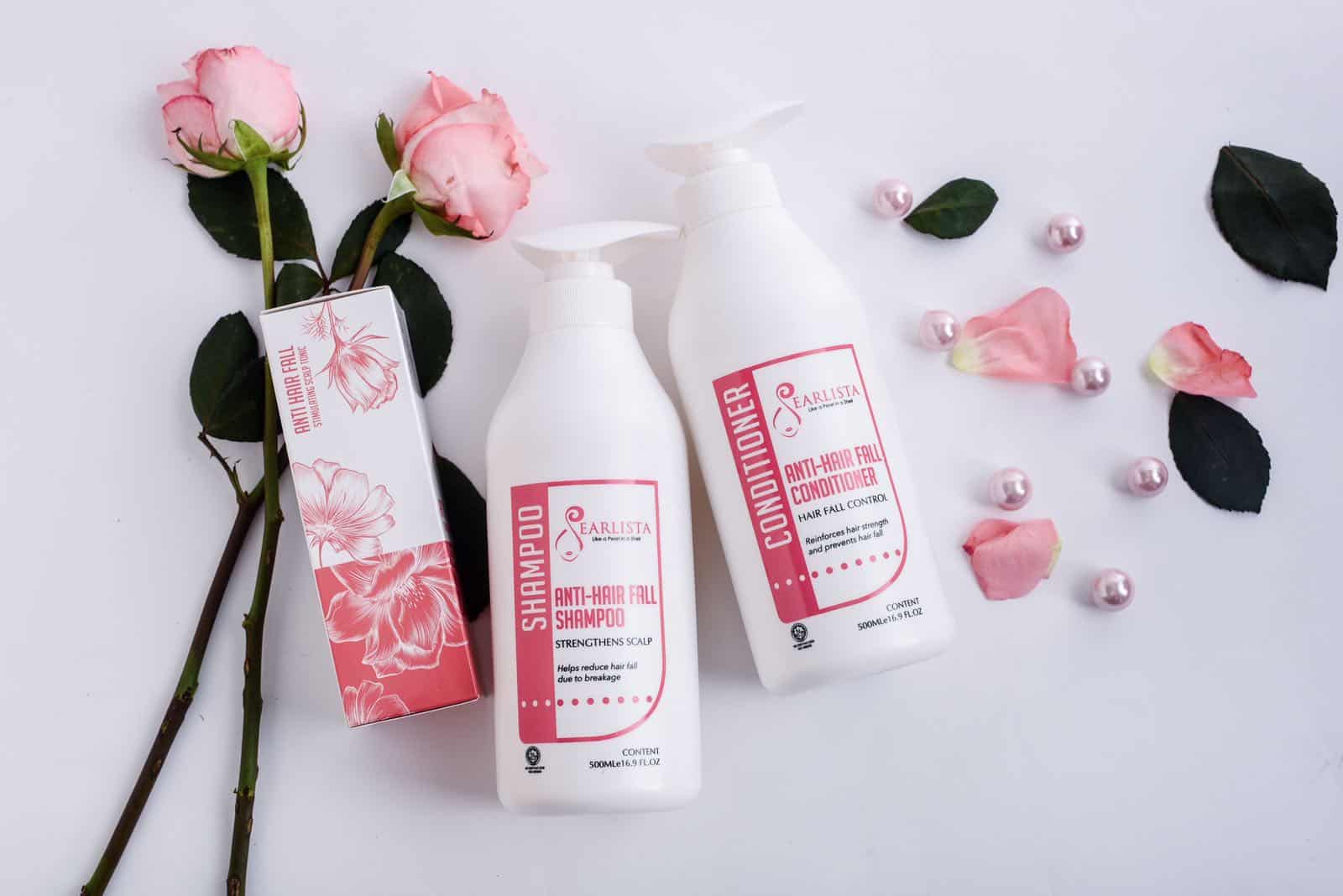 "To ensure they are halal, we went to the Malaysian market and checked out their factories. We did a lot of QC (Quality Control) over there."
"I have to thank my Pearlista clients because they are constantly giving their feedback and ideas. And I will act to improve the products based on the recommendations – this is my way of saying thank you to them. If we have any issues, I will always try to solve them."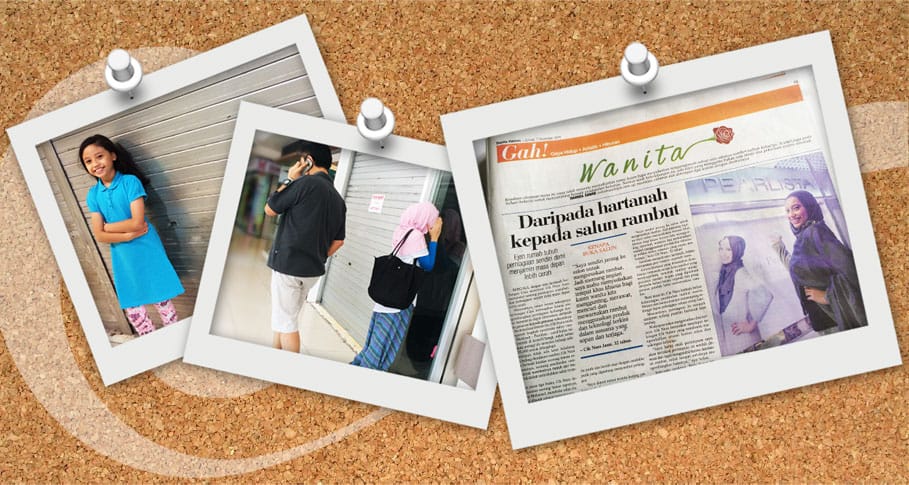 Since it's inception, Pearlista has expanded to three salons across the island – in Eunos, Clementi, and Orchard. All within a mere four years.
"Orchard is the most recent one. We hope to target a lot of walk-ins. Those tourists from Dubai and Indonesia who are staying in neighbouring hotels," Nura explained.
Long-Term Vision
Ultimately, Nura wants every hijabi to think of Pearlista first every time they have a hair problem or issue, and if they don't have the time to go to the outlets, to at least have the products to assist them.
"That has always been my vision. When someone is asked if they know of Pearlista, they will say yes."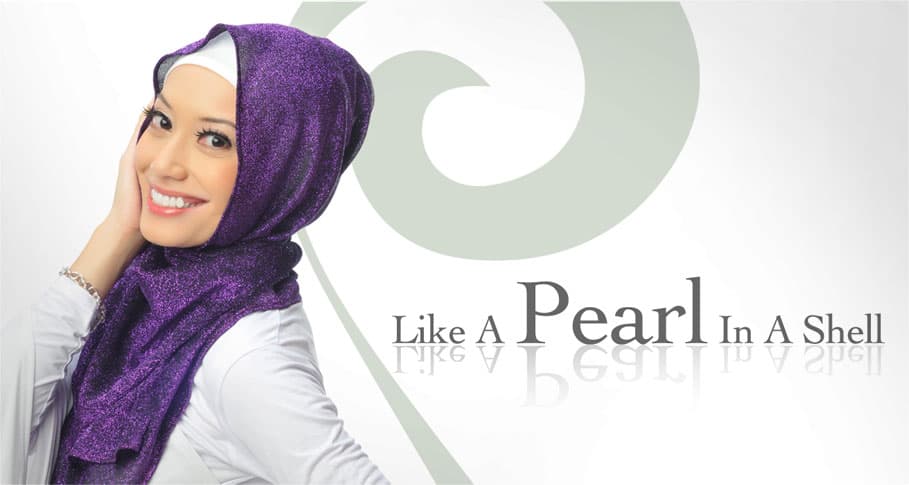 For Nura, each product of hers are very special and bestsellers in their own right. They target specific people with specific hair problems and that's how she intends to help each and everyone.
Advice
With all her acquired experience and knowledge running Pearlista, what are some of the essential hair care tips that Nura is able to share?
"I think first and foremost, please don't think that just because you're wearing your hijab, you don't have to care about your hair."
Another common tendency is that when women wash their hair in the morning, they will wear their hijab straightaway and some people would tie their wet hair when they're damp.
"That's where bacteria will form on your scalp. It'll be smelly as there will be dandruff so you're creating problems for yourself. So do not use the hijab as an excuse to hide your hair issues because your mane is your crowning glory."
Pearlista@Eunos
Icon@Changi, B1-02
228 Changi Road, Singapore 419741
(Beside PKMS building)
Pearlista@Clementi
City Vibe Clementi, #02-08
3151 Commonwealth Ave West, Singapore 129581
(Beside Clementi Mall)
Pearlista@Orchard
Far East Plaza, #03-76C
14 Scotts Road, Singapore 228213
To know more about Pearlista, click here. Follow them on Instagram here and here.