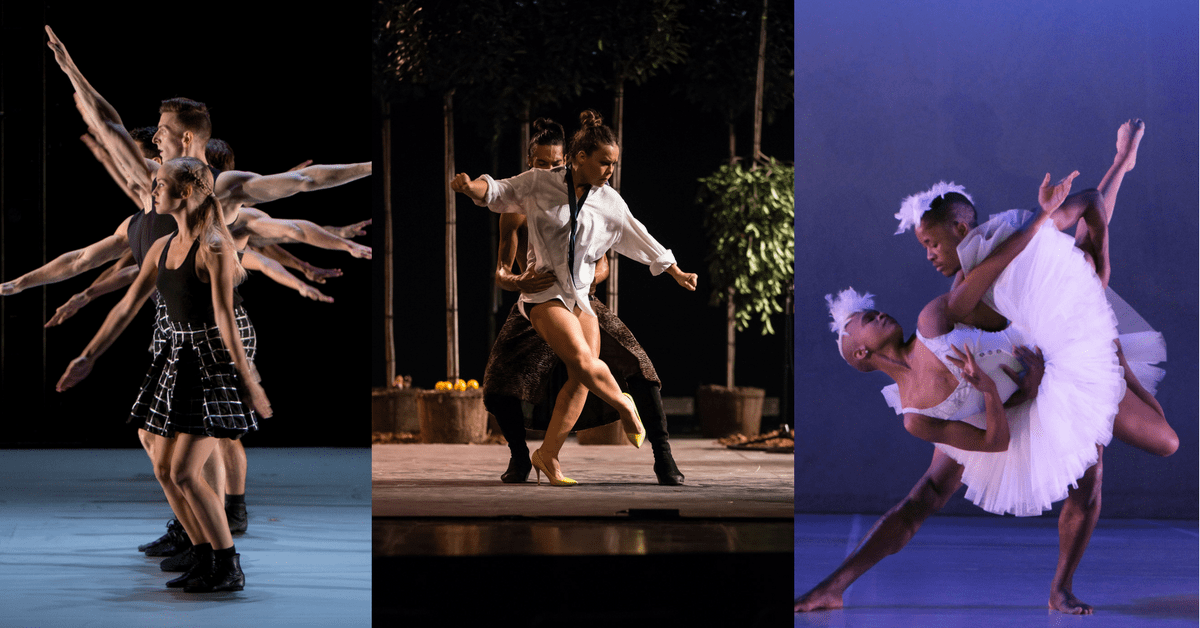 It's that time of year again, and the annual da:ns festival at Esplanade is fast approaching. Now in its 12th edition, it brings with it ten days of fresh and exciting performances from across the globe, as well as multiple occasions for you to immerse yourself in the world of dance.
To help you dip a toe into the offerings at da:ns festival this year, we've curated a list of ticketed and free performances that you simply can't miss.
1. Dada Masilo's Swan Lake (20 & 21 Oct)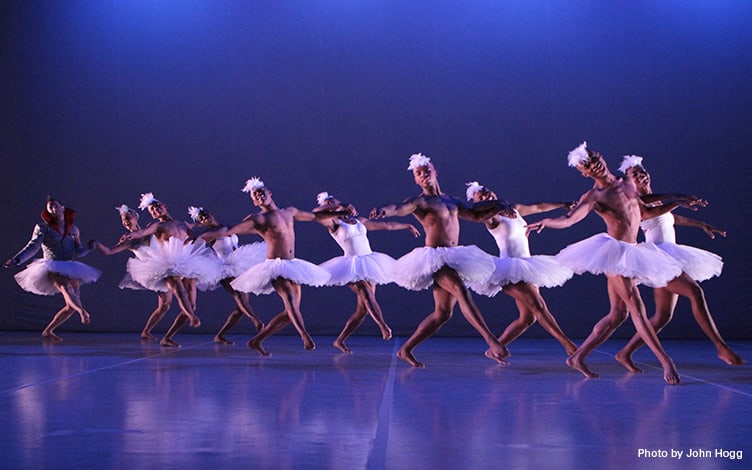 South African dancer-choreographer Dada Masilo subverts the ethereal romance of Swan Lake with a reinterpretation of the famous ballet. Fusing styles of African dance with contemporary movements and traditional ballet, the classic tale takes on a new physicality.
Masilo tells a story of thwarted and impossible love, reflecting on prejudice and freedom through the diverse bodies of her dancers. Her Swan Lake overturns the conventions imposed on the bodies of dancers and the form of ballet itself, making for a stunning sensorial display.
Tickets are available at $20, $40, $70 and $100 with concessions for students, NSFs and seniors.
(This performance is recommended for those aged 16 and above, as it contains female upper body nudity and mature themes.)
2. Rasas – Khon (20 – 22 Oct)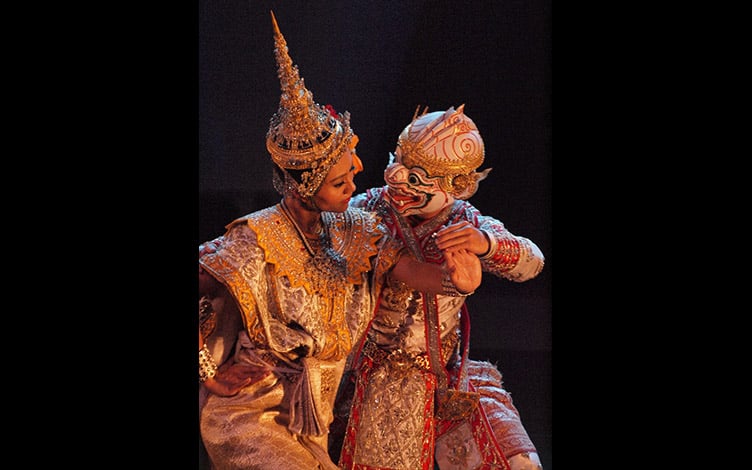 Rasa is a Sanskrit term that refers to the essence of any visual, literary or musical work that conveys emotion to its audience, yet cannot be described in words.
Presented by Thailand's Pichet Klunchun Dance Company, khon is a form of Thai classical court masked dance that has its roots in the art of shadow puppetry. This performance is a showcase of stories from the Ramakien and other Hindu epics, brought to life by the precise movements of intricately costumed masked dancers.
This performance is free for the public at the Esplanade Outdoor Theatre.
3. Benjamin Millepied's L.A. Dance Project (24 & 25 Oct)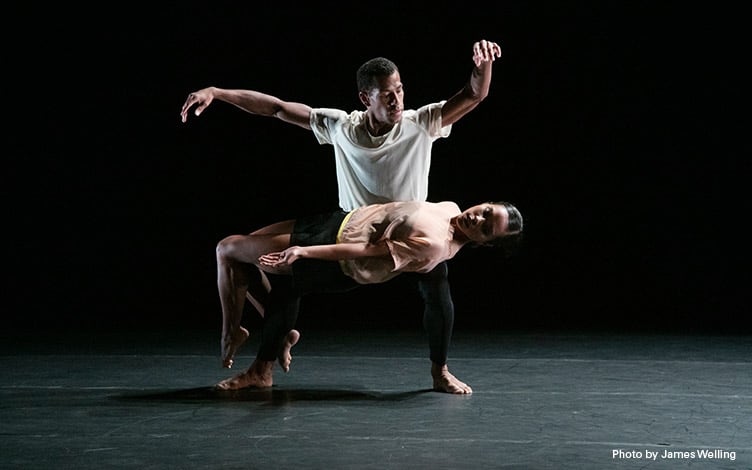 Source
Acclaimed artist Benjamin Millepied – a former artistic director of the Paris Opera Ballet, principal dancer of New York City ballet and the choreographer for the film Black Swan – leads a series of four electrifying performances.
The production begins with three duets that pay homage to the work of American modern dance icon Martha Graham, and then moves into Justin Peck's Murder Ballades, with a murder ballad being a genre of performance that dramatically recounts a true crime. Milliepied's Closer and Hearts & Arrows round up this quartet of dance pieces, showcasing the intricate choreography he is known for to music by composer Philip Glass.
Tickets are available at $20, $40, $70 and $100 with concessions for students, NSFs and seniors.
4. Rasas – Odissi (27 – 28 Oct)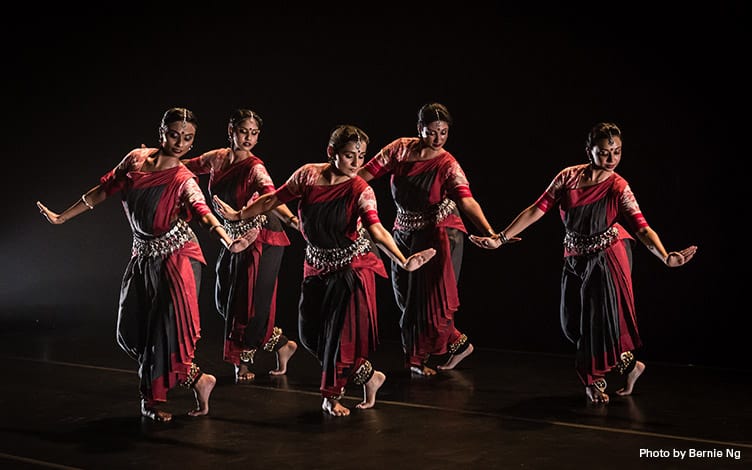 Odissi is a classical Indian dance form originating from the Hindu temples of Odisha, a coastal state in India. It is most often performed to tell stories that feature the Hindu god Krishna, with religious themes being pivotal to the dance form itself.
Consequently, an odissi performance always begins with a religious offering – the mangalacharan – before dancers use their technical expertise and emotional expressiveness to tell a story. Performed by Singapore's own CHOWK Productions, this showcase melds a mindfulness of dance traditions with a nod to contemporary sensibilities.
This performance is free for the public at the Esplanade Concourse.
5. Dance Clinic (20 & 21 Oct)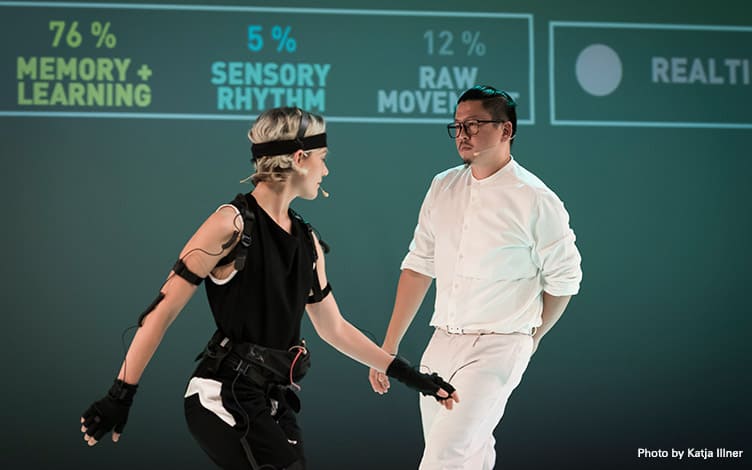 Singaporean artist Choy Ka Fai gently satirizes the idea that technology solves the world's problems through the research-based performance Dance Clinic. This fusion of dance and technology sees Choy take on the role of a dance 'doctor' to his two 'patients' – performers Florentina Holzinger and Darlane Litaay.
Dance Clinic endeavours to explore how artificial intelligence meets the creative impulse of dance, a provocative and at times unsettling look at how far technology can be said to improve aspects of humanity.
Tickets are available at $30 with concessions for students, NSFs and seniors.
6. Rasas – Balinese Wayang Wong (25 & 26 Oct)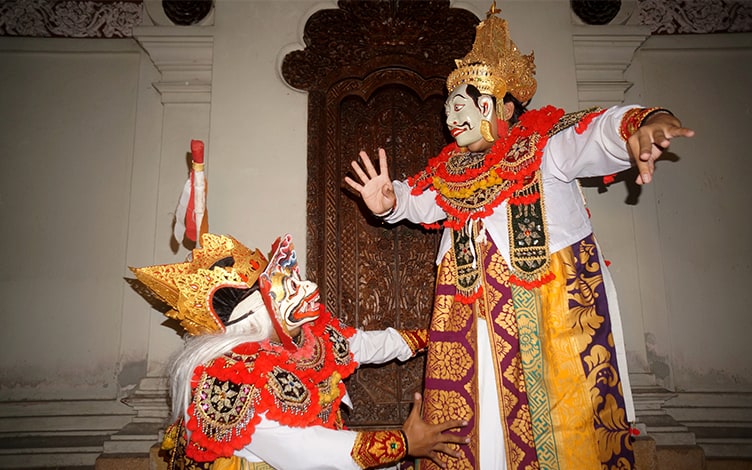 The Balinese dance-theatre form of wayang wong is a sacred art form that, like khon, has its roots in the distinctive movements of shadow puppetry, or wayang kulit.
Wayang wong performances are exceedingly rare, and depict stories from the Ramayana, which recounts the epic battles between King Rama and the evil Rawana, abductor of King Rama's wife Sita. This art form is as much performed for an audience as well as for ancestors, which aligns it closely with our own local traditions of remembrance.
This performance is free for the public at the Esplanade Concourse.
7. Rocío Molina's Bosque Ardora (27 & 28 Oct)
Spanish dancer-choreographer Rocío Molina ventures outside the boundaries of her flamenco roots with Bosque Ardora (Forest Worship), an arresting mix of reality and dreamlike fantasy that tells a story of seduction.
Testing the limits of conceptual boundaries, Molina's daring performance examines the power play between the genders alongside dancers Eduardo Guerrero and Fernando Jiménez. Melding mythological themes with the all-too-human affliction of desire, this rule-breaking scenic event moves above and beyond limits of genre.
Tickets are available at $20, $40, $70 and $100 with concessions for students, NSFs and seniors.
8. Rasas – Dances of Sabah and Sarawak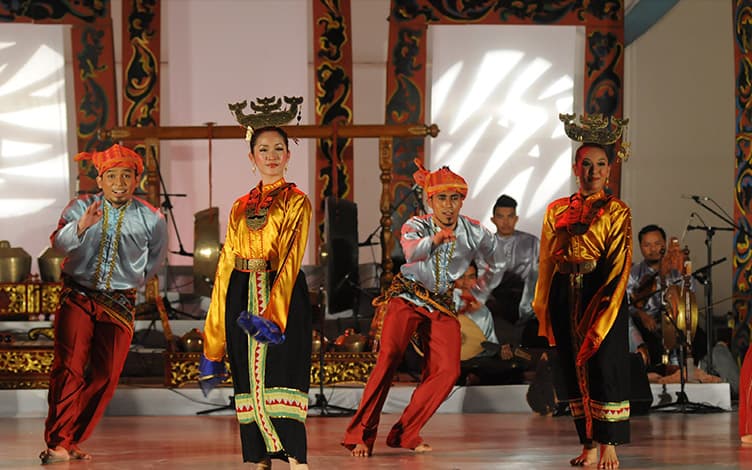 Malaysia's ASK Dance Company presents Dances of Sabah and Sarawak, a display of the vibrant and distinctive dance traditions that originate from the island of Borneo.
One of the highlights of this presentation is the Ngajat Iban, a dance performed by warriors returning from battle that also celebrates the harvest festival Gawai Dayak. Within this series of performances, one will notice the distinctive styles of movement that separate male and female dancers as they bring to life traditional dance forms like the alu-alu.
This performance is free for the public at the Esplanade Concourse.
Time To Get Moving
With a plethora of ticketed and pocket-friendly performances that cater to a variety of tastes, this year's edition of da:ns festival is certain to appeal.
For those who want to be part of a performance themselves, the festival also offers a series of workshops masterclasses that you can find out more about here.
Now that we've helped you with a bit of the legwork, you can easily get into the swing of things.
da:ns festival is on at Esplanade between 20-29 October. You can find more information here.