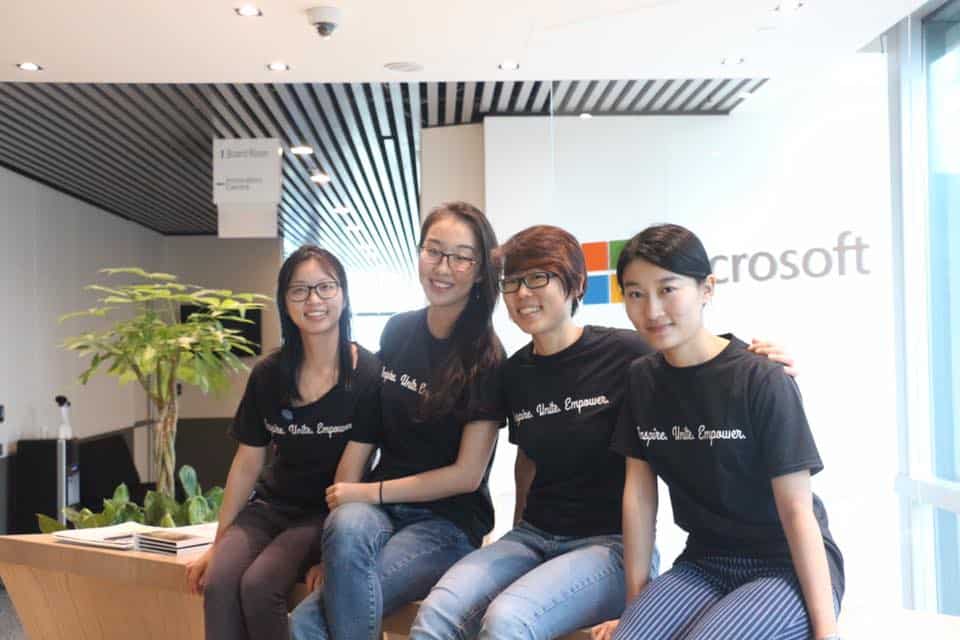 When you first meet Ann, you might think that she's your typical computer science graduate given her demeanour – but you couldn't be further from the truth.
Ann Luo, a software engineer, is also the co-founder of CodingGirls, a non-profit organization that has helped to teach thousands of girls to code.
With a laugh, she tells me about how many have assumed that she studied computer science – only to find out that she actually has a Masters in Engineering. Her first job was not related to computing as well, having handled operations in a firm in the shipping industry.
The Birth Of CodingGirls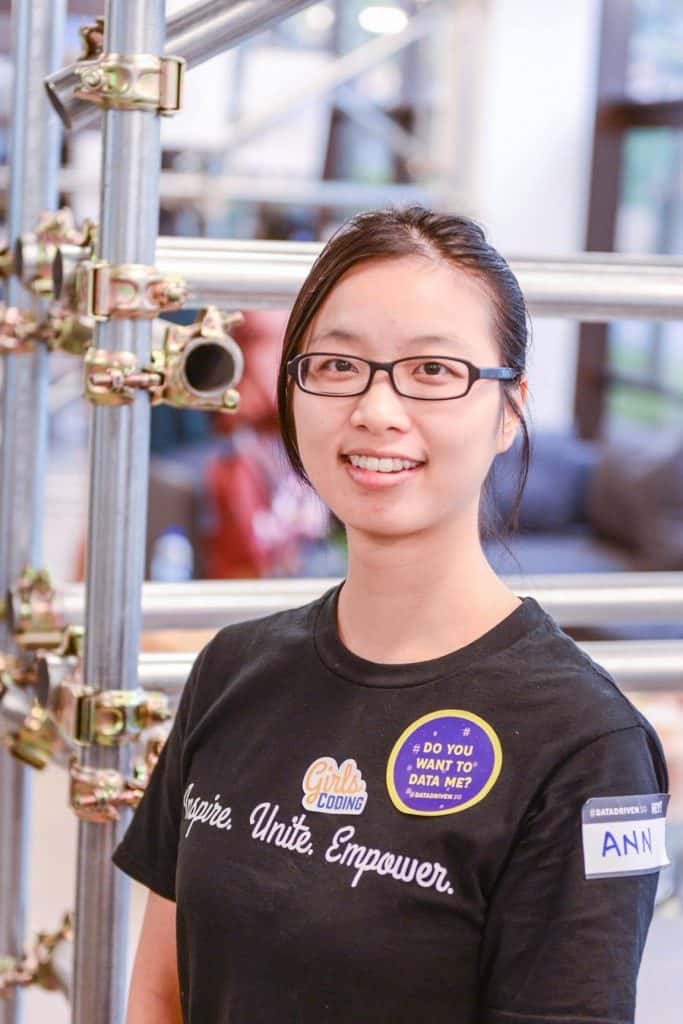 Ann had an interest in coding, and found other girls who were interested to do so too. Together with a few friends who volunteered to teach, the idea for CodingGirls was conceived.
"In the beginning we only had 19 people, but now after organizing various events we have approximately 2000 people in our community. We decided to do this as we felt that many girls were afraid to try because of the stereotype that exists, so this was to encourage girls to learn coding."
She shares with me the three pillars on which activities are planned around – Inspiration, Education, and Connection.
In order to fulfil these, they have invited female role models in the tech industry to share their journey, provide coding workshops and kept in contact with their community members.
Their Success Story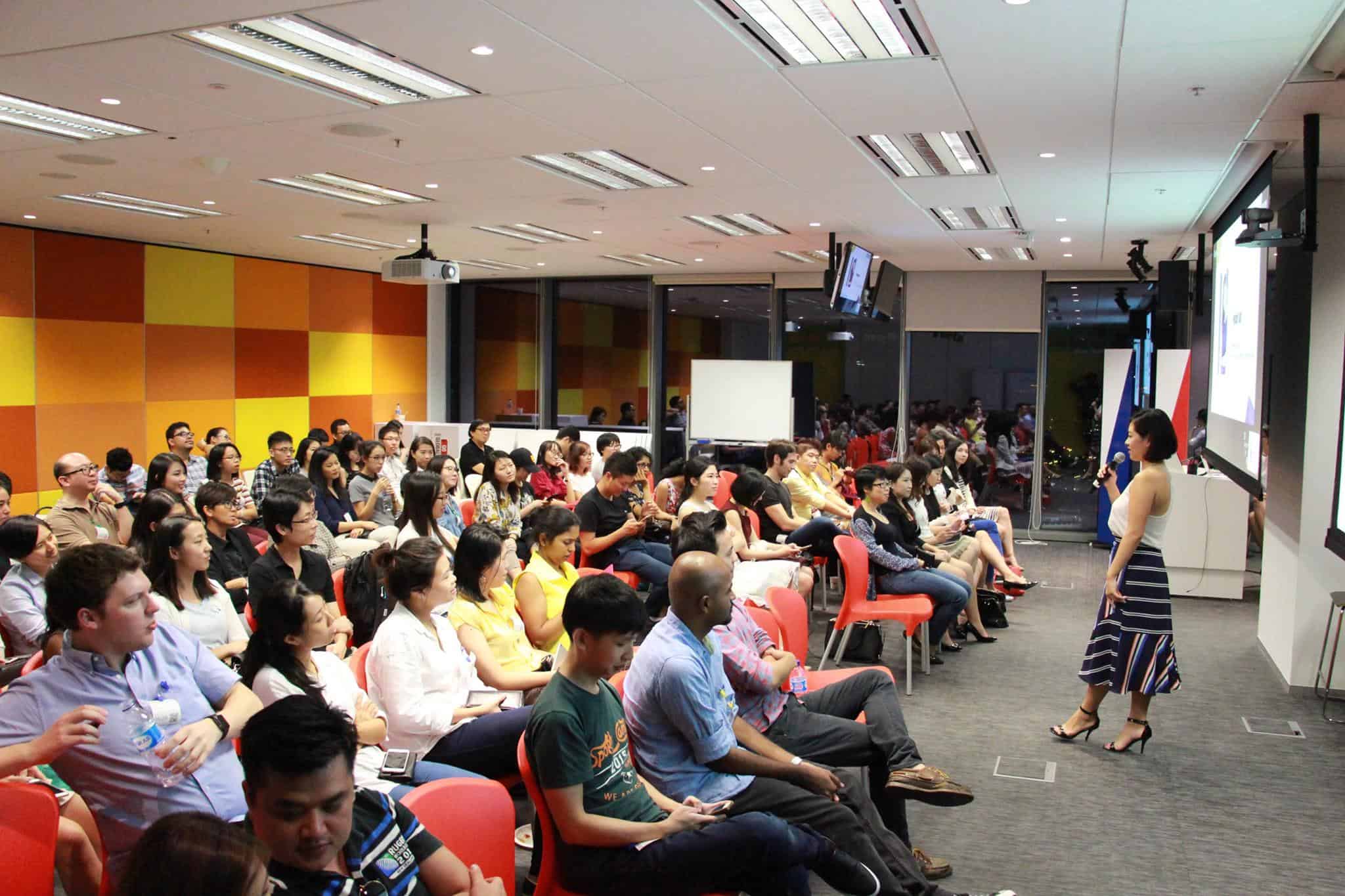 What started out as introductory classes to coding, has now evolved to bootcamps, tech talks, and hackathons among other events.
Ann shares with me that the one-day introductory workshops and events are free of charge, while the bootcamp participants have to pay a nominal fee. "This is because the bootcamps are longer as they span over  a few weeks, so the fees are to cover the cost of the instructors," she explains.
Most of the students who attend these workshops and bootcamps are working adults that take it as an enrichment class, although a few have gone on to make career switches afterwards.
Emphasising on how the "Everything About Data Analytics" bootcamp has been the most popular one, she tells me excitedly about one of her "success stories".
"She came in about a year ago not knowing anything about coding or computing, and attended our bootcamp. Since then, she has managed to secure a job at Singapore Airlines as a data analyst."
When asked about any hardships that she has faced, she says that CodingGirls has been lucky – people have been supportive and the organization has managed to score sponsorships from tech companies and the Info-communications Media Development Authority (IMDA).
Overcoming Barriers To Expand
She ponders for a while more, then adds that the difficulty would be in juggling both her full time job and CodingGirls, which she refers to as her passion project.
"We do want to expand but our team members and instructors need to juggle both their full time job and this passion project. This is a non-profit organization, so we need to find a way to make it financially sustainable. We also need to come up with a system that can automatically manage itself, so that we can focus on other aspects of CodingGirls."
Currently, sponsorships are event-based. Although this means being able to hold their workshops in office spaces like Skyscanner, Microsoft, and Google, it also means that there is no place they can call their own.
Ann also points out a gap in the grants available for organizations like theirs. While admitting that IMDA sponsors a significant amount of their activities, she says that their bootcamps often fail to meet the requirements of other existing grants they could have been eligible for.
"Right now most grants are given to workshops that are held over a period of 3 to 4 months as a skill-upgrading course. However our instructors are doing this in their spare time, so it is difficult for us to commit to such a long period, and this results in the gap between what we can offer and the requirements for the grants."
It is clear to see that while she harbours hopes of expanding CodingGirls, there are various obstacles to overcome, and problems to solve before she can do so.
Women In Tech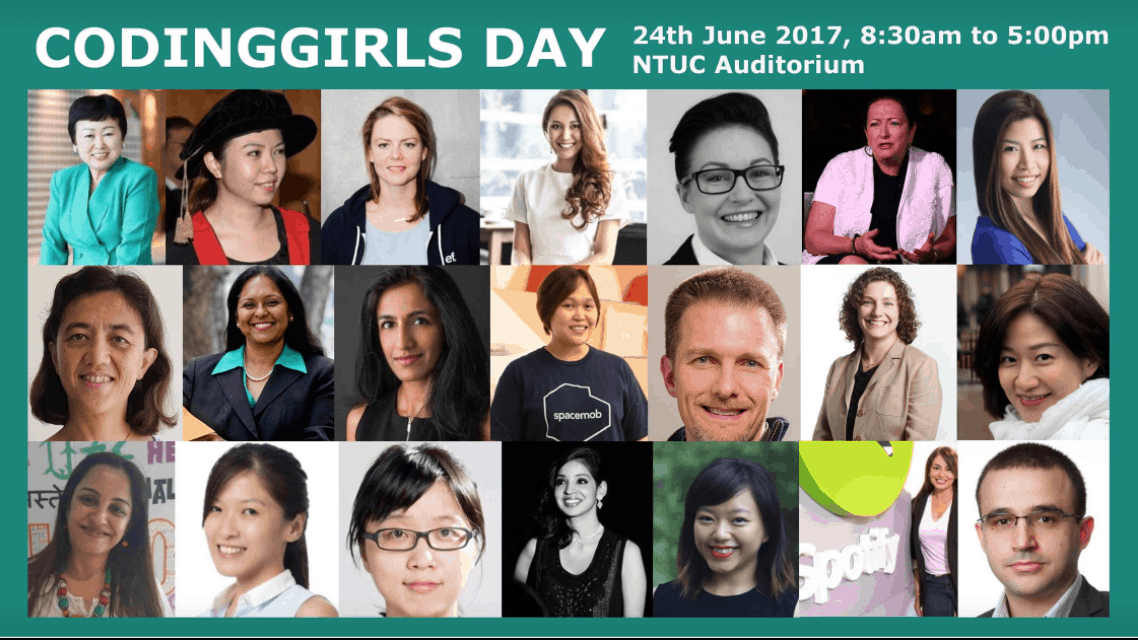 Over the course of our conversation, the word "stereotype" comes up a few times, and so I ask her what she thinks about women's role in the tech industry today.
She lights up immediately, and shares that the organization has a "CodingGirls Day" where female tech leaders, founders and enthusiasts in Southeast Asia are gathered for a day of sharing, networking and learning.
The most recent one was held in June, and featured the likes of Sunita Kaur, the Managing Director of Spotify Asia and Michelle Simmons, the General Manager of Southeast Asia New Markets in Microsoft Asia Pacific, among other influential women.
Many of the featured guests share their personal journey –  of successfully navigating their way through a male-dominated industry. Ann echoes their thoughts, saying that women often do not take the first step due to existing stereotypes.
"But I think that rather than a disadvantage, being a woman could actually become an advantage for them instead."
She goes on to cite professions in the tech industry that do not require programming knowledge – such as those in the sales and marketing department – to bring to light the various roles women can take on in the tech industry.
Coding For Everyone 
Towards the end of our conversation, Ann brings up a point that many may not be aware of (myself included).
"Coding is not only for people whose jobs require programming – coding helps with logical thinking and enhances your problem solving skills. This applies across all fields."
To find out more about CodingGirls and their events, click here.