Gone are the days of a non-existent local music community. Where heading down this route used to be frowned upon, the scene is now full of vibrant talents, such as well-established personalities like Gentle Bones and The Sam Willows.
Despite the pool of unearthed potential and an increasing number of success stories, there remains a hint of apprehension to enter the waters of unconventionality.
The worry is well-warranted, given the struggle between pursuing music as a viable career choice and the need to make ends meet in an expensive city. For some, the thought is rather intimidating.
That is where soon-to-be 21-year-old Umar Sirhan differs from his peers.
"I feel like anyone who has a passion for music should just start somewhere," the singer-songwriter said in an interview for last year's The Great Singapore Replay Project, which saw him under the tutelage of distinguished homegrown musician Dru Chen.
Getting His Big Break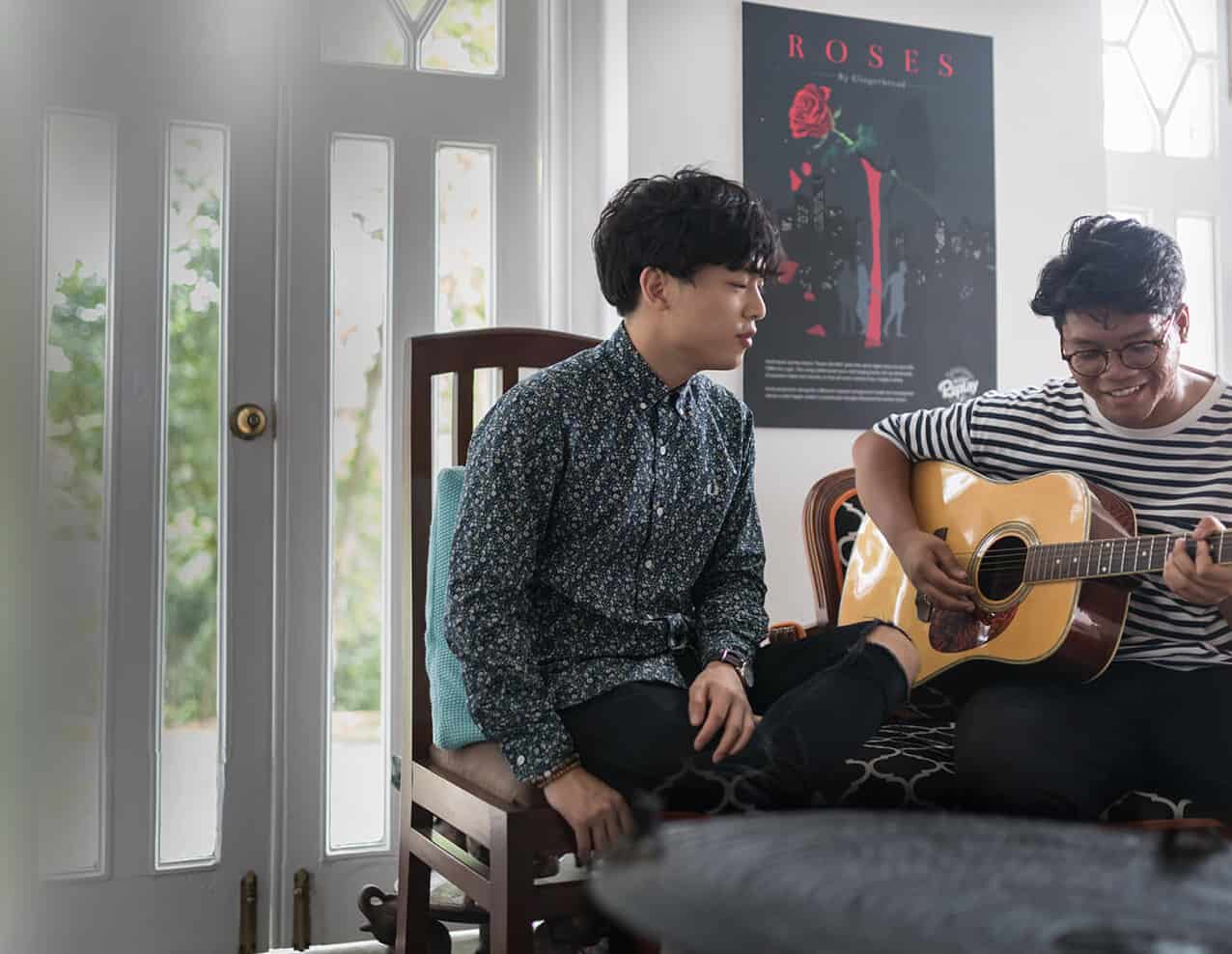 Umar has always harboured an innate love for the music, but it wasn't until 2015 that he decided to post his first original song, titled "Try", on Instagram.
The act got him well-deserved recognition – in fact, it started to grow as his feed underwent regular updates of short performance reels.
He began to participate more in gigs, and took it upon himself to attend as many school-based events as he could during his Ngee Ann Polytechnic days.
Umar's big break came in the form of Tim De Cotta, director of The Getai Group and arts curator of The Great Singapore Replay Project, who was responsible for bringing the young musician along for the event.
"I saw Instagram videos of him playing the guitar and singing, and was impressed by his talent. I immediately reached out to him to come onboard for this project – his first big break in music," he describes.
The rest is, as they say, history.
Looking Back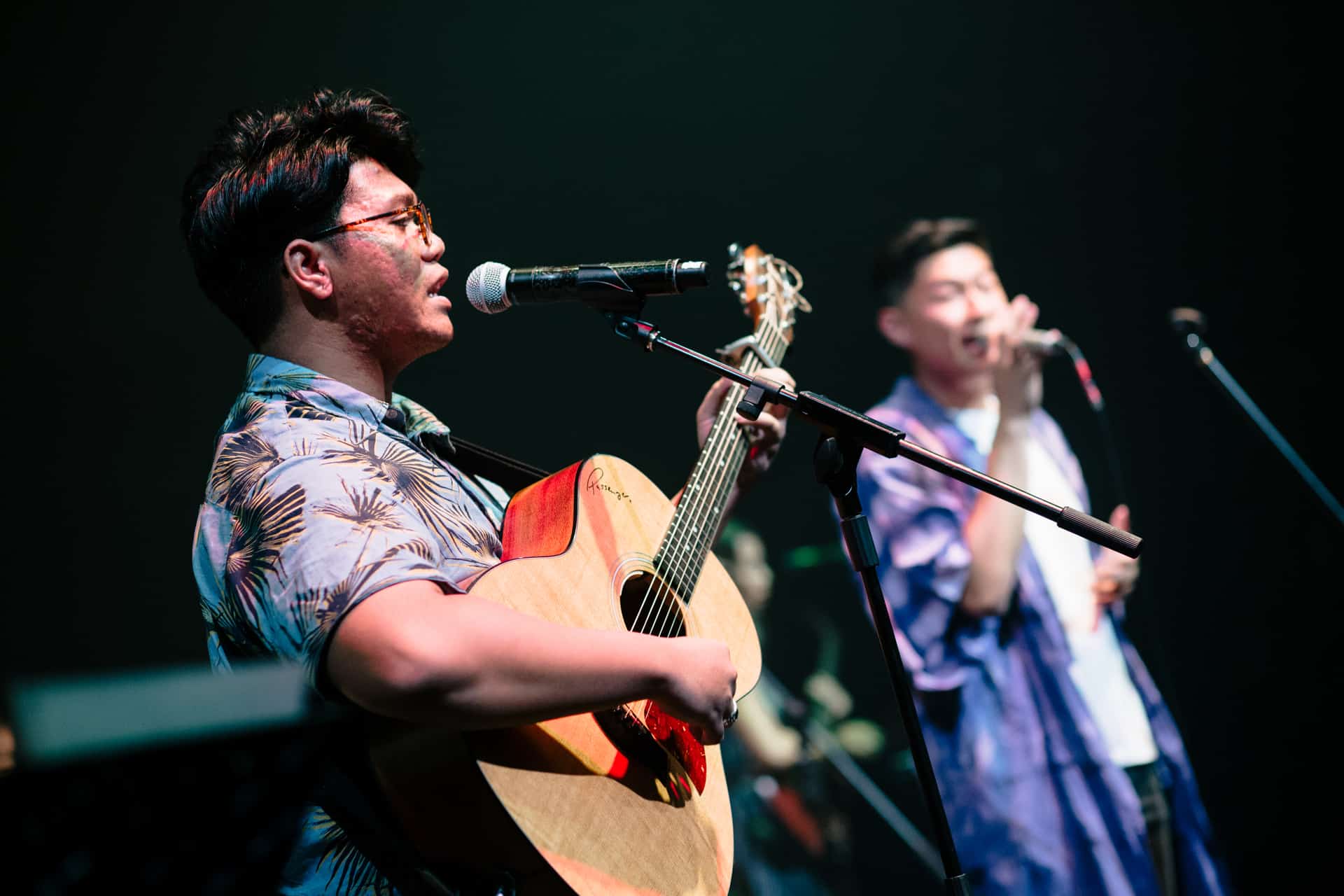 Apart from Dru Chen, Umar has also rubbed shoulders with other well-known names in the industry, such as Charlie Lim and Joie Tan. Throw in a couple of major performing stints like Red Dot August in 2017, and the last year was indeed an exciting one.
Or as he puts it succinctly, "one hell of a ride, 2017."
It's an impressive feat for one at such a tender age, and Umar intends to keep the momentum going with a quote that speaks volume about the dedication to his craft:
"My soul is but a ride on an iron horse, and in that regard, onward, noble steed."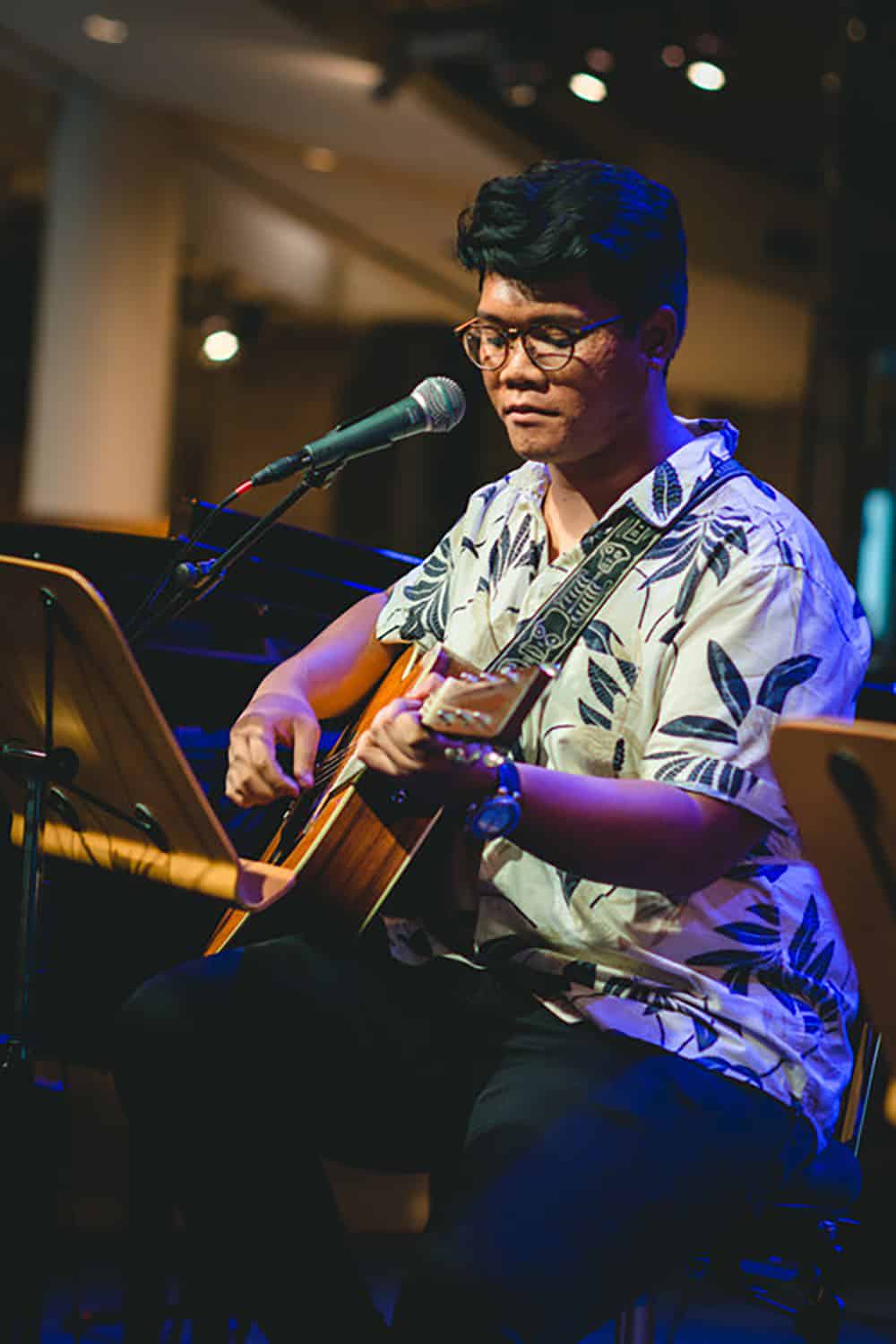 The collaboration projects have helped to shape his identity as a musician, which he admits is still currently a work-in-progress.
Taking on the genre of soul music, his works are known to possess soulful vocals with slight undertones of raw emotions and grittiness, as well as expressive guitar chords – a nod to the music of John Mayer, who serves as his greatest source of influence.
Going Forth
The sentiment is echoed across all audiences, especially by his fans and fellow peers, who have taken to Umar's Facebook page to gush over his musical finesse. A review reads:
"I'm always excited to hear Umar sing. His musicianship reminds me of that of John Mayer and Ed Sheeran."
"He's got one of the most flawless vocals I've had the privilege of hearing, paired with fantastic guitar skills in every single performance. I would also like to acknowledge that Umar is incredibly flexible with playing the guitar and singing harmonies in accompaniment with others…"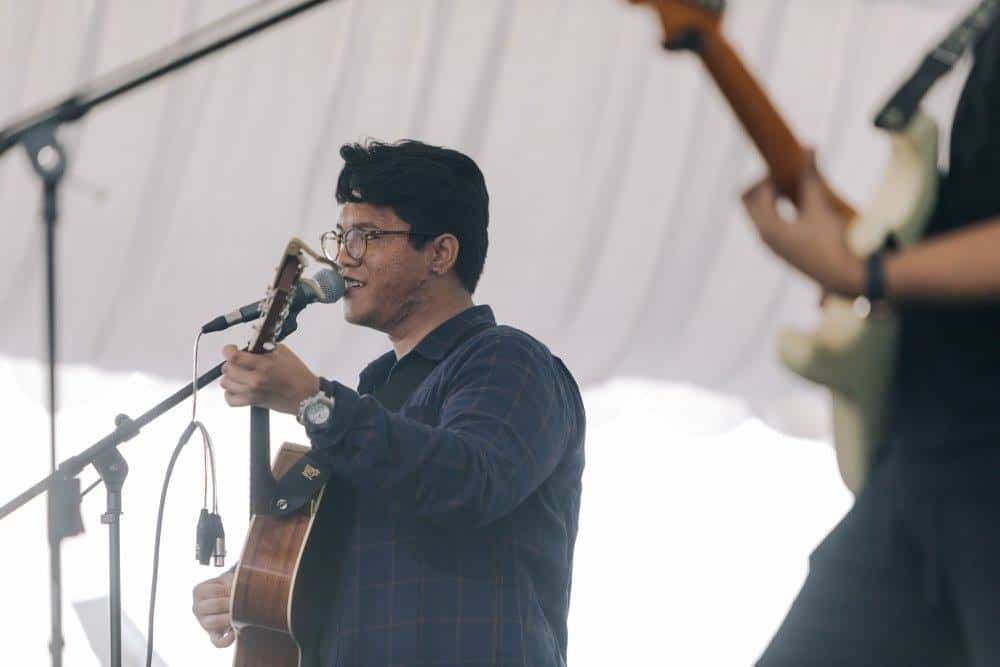 Yet, the man himself remains humble and down-to-earth, and plays down the compliment by stating that he's "still working towards achieving a sound that's distinct and true to my style".
Seeing as how he's on way to becoming one of the up-and-rising stars in Singapore's music scene, his moment of musical maturity may just arrive way sooner than later.
Moving forward, Umar wishes to make a splash within the community, and hints at an impending release of his original music to the masses.
With more enriching experiences under his belt than prior years, one can only expect an impressive showing from this young, polished gem, a supernova burning strongly in the ever-growing circle of local talents.