"If I wasn't running my own paper crafting business, I would be a teacher – because I love working with kids," muses Eileen Lim, a self-taught paper artist who runs Miss Petal & Bloom – which specialises in crepe paper floral decor.
However, as life turns out, here Eileen is – crafting paper flowers as Miss Petal & Bloom since the end of 2015.
Having double-majored in Art History and Psychology in an American university, Eileen returned to Singapore upon completion of her education. Following this, she found a job in a museum as part of their Education team, where she worked for a year.
While she acknowledges that it was a "great job", she also constantly felt her fingers were itching to create new things. In a big leap of faith, Eileen left her job and launched Miss Petal & Bloom.
A Pursuit Of Passion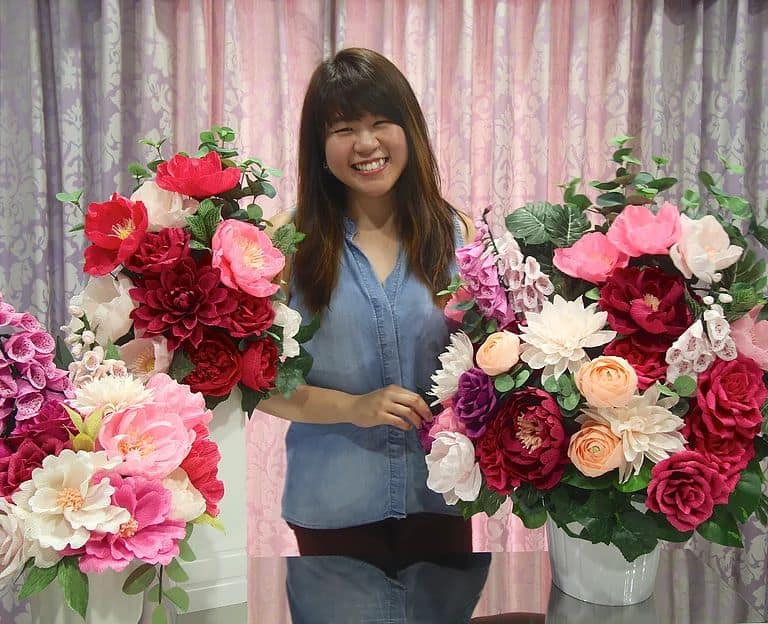 Eileen, however, has always had a passion for art and crafts since she was a young girl. She remembers experimenting with different art forms throughout the years – these included painting, sketching, quilling, and paper-cutting.
Throughout her university years, Eileen made paper-cut crafts and handmade cards, which she sold online on Etsy. She also received commissions to create personalized paper-cut crafts for weddings or anniversaries.
Eileen enjoys making paper-cut crafts and still takes commissions, but it was after she discovered crepe paper flowers that she knew she would enjoy doing this every day – she wanted it to be her main focus.
However, she did not initially know that crepe paper could be transformed into life-like blooms until she chanced upon several crepe paper florists on Instagram.
The idea of having lasting, lifelike, handmade blooms appealed to Eileen – as much as she loves fresh flowers, she felt that taking care of them requires much effort. By contrast, crafting flowers for herself meant her flowers would be in bloom forever.
In order to learn the art of making crepe paper flowers, Eileen did extensive research on different types of crepe paper and studied videos. She also shipped in a batch of Italian crepe paper rolls from the United States, and started experimenting on her own.
In addition, Eileen reached out to one of her favourite paper florists – Margie from The Lovely Ave – who shared some tips with her, and encouraged Eileen to chase her dream of creating her own paper flowers.
More Than Glitz And Glamour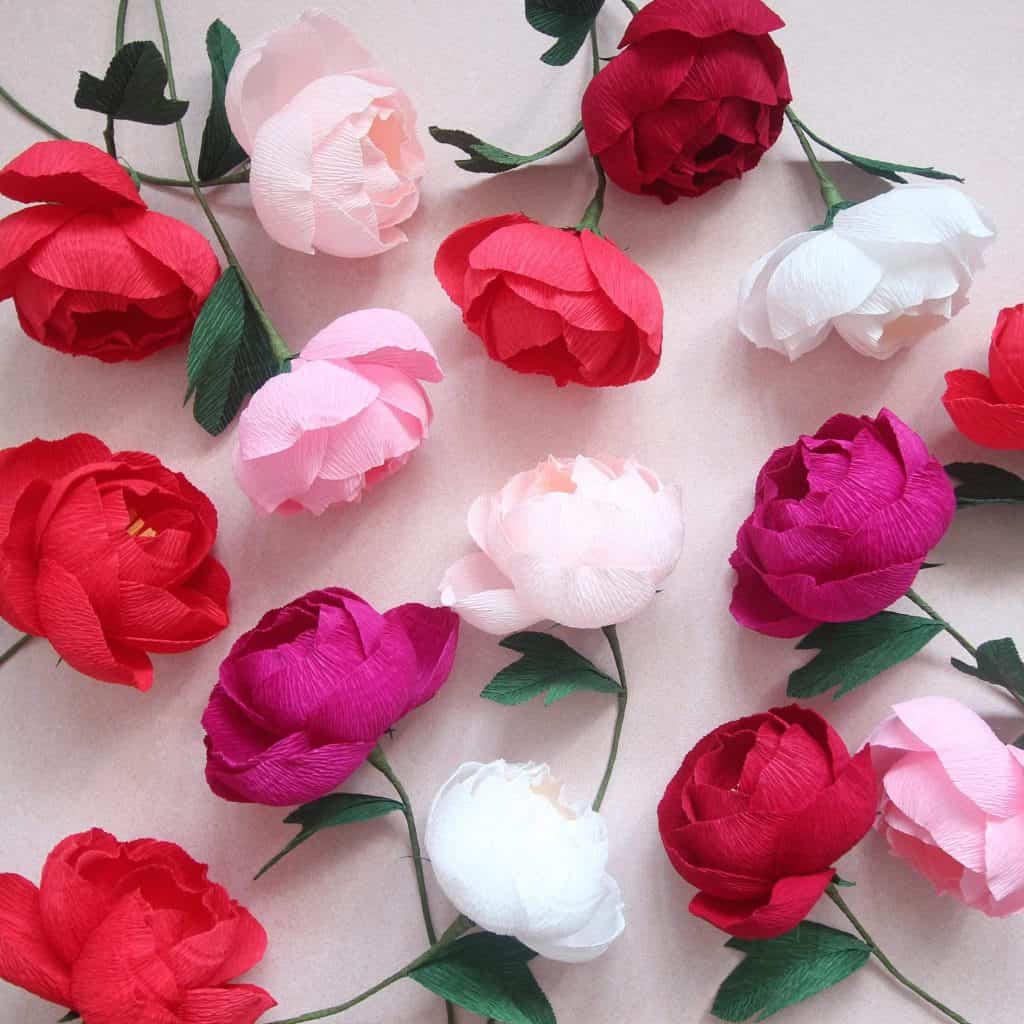 Eileen admits it is no walk in the park starting out as a self-taught craft artist, especially for one who hopes to turn his or her craft into a full-time job.
Being an artist and a business owner requires two different skill sets, where one needs to be able to strike a balance in both. Hence, even though it may be nice for an independent artist to be his or her own boss, Eileen cautions:
"This requires discipline, self-motivation, and the need to wear many hats."
Eileen also notes the misconception that being one's own boss as an independent artist is easy money – to her, this could not be further from the truth. On the contrary, one would need to have a genuine love for his or her craft, while being clear of having the right intentions – this keeps one motivated through challenging times.
Nonetheless, Eileen acknowledges the sense of fulfilment that comes with being able to craft beautiful creations by hand. She recalls moments where her handmade creations have brought joy to another.
Coming Full Circle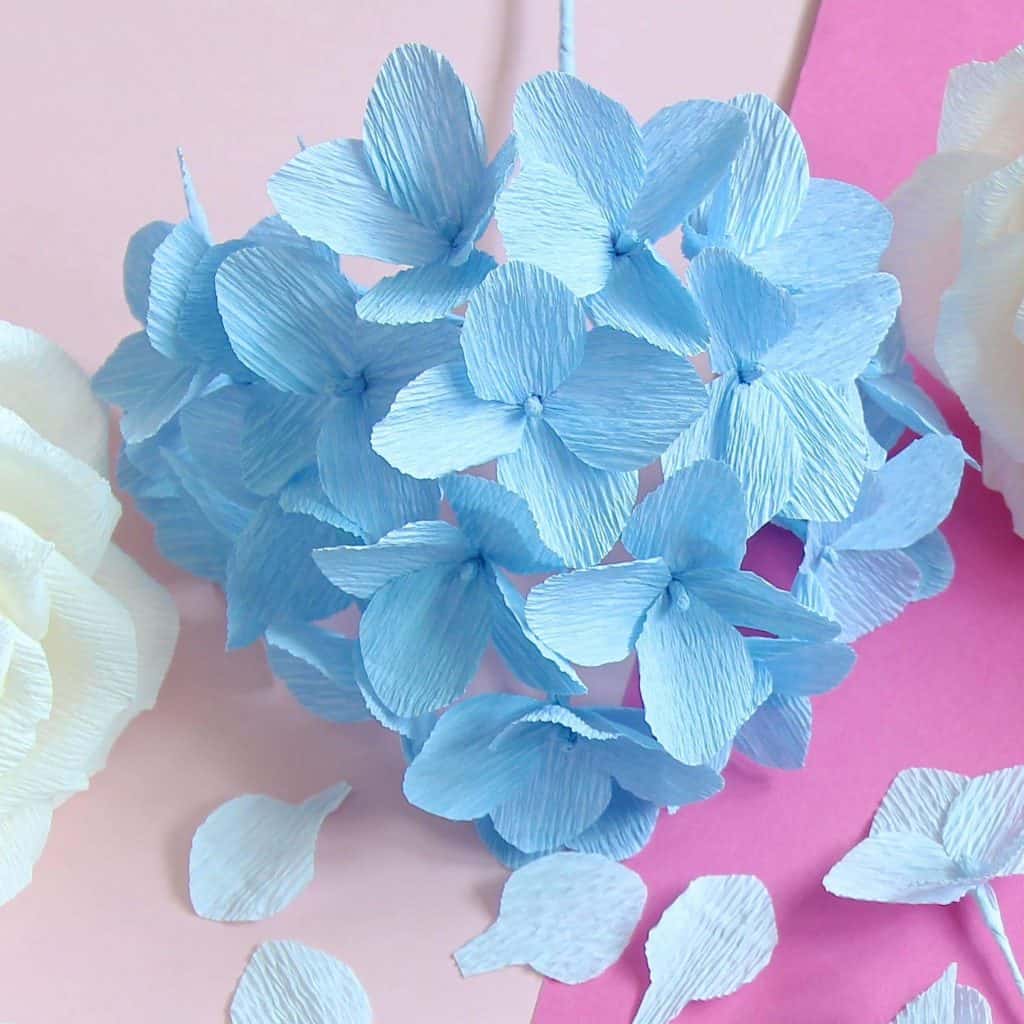 I ask about Eileen's journey out of curiosity – from starting as a self-taught artist to now being able to share her skills with others, how did she manage to do it?
She tells me she has always had workshops in mind when she started Miss Petal and Bloom – she considers herself "lucky enough" to have been approached during her first year, by local lifestyle store, Naiise, to hold workshops with them.
Commenting on the growth in the local market for handmade crafts, Eileen tells me it is "great to see that the handmade movement is growing in Singapore" – and she is happy to be spreading the joy of crafting with others.
In 2016, Eileen had the opportunity to appear on Channel NewsAsia's morning show, First Look Asia, to demonstrate making her Christmas Poinsettia flowers.
This experience remains an unforgettable memory to her – and she remains grateful to the Channel NewsAsia team and Itchy Fingers for their invitation.
Eileen adds that this opportunity  also served as a form of self validation – that her craft remains a unique and valuable skill.
Sharing The Joy Of Crafting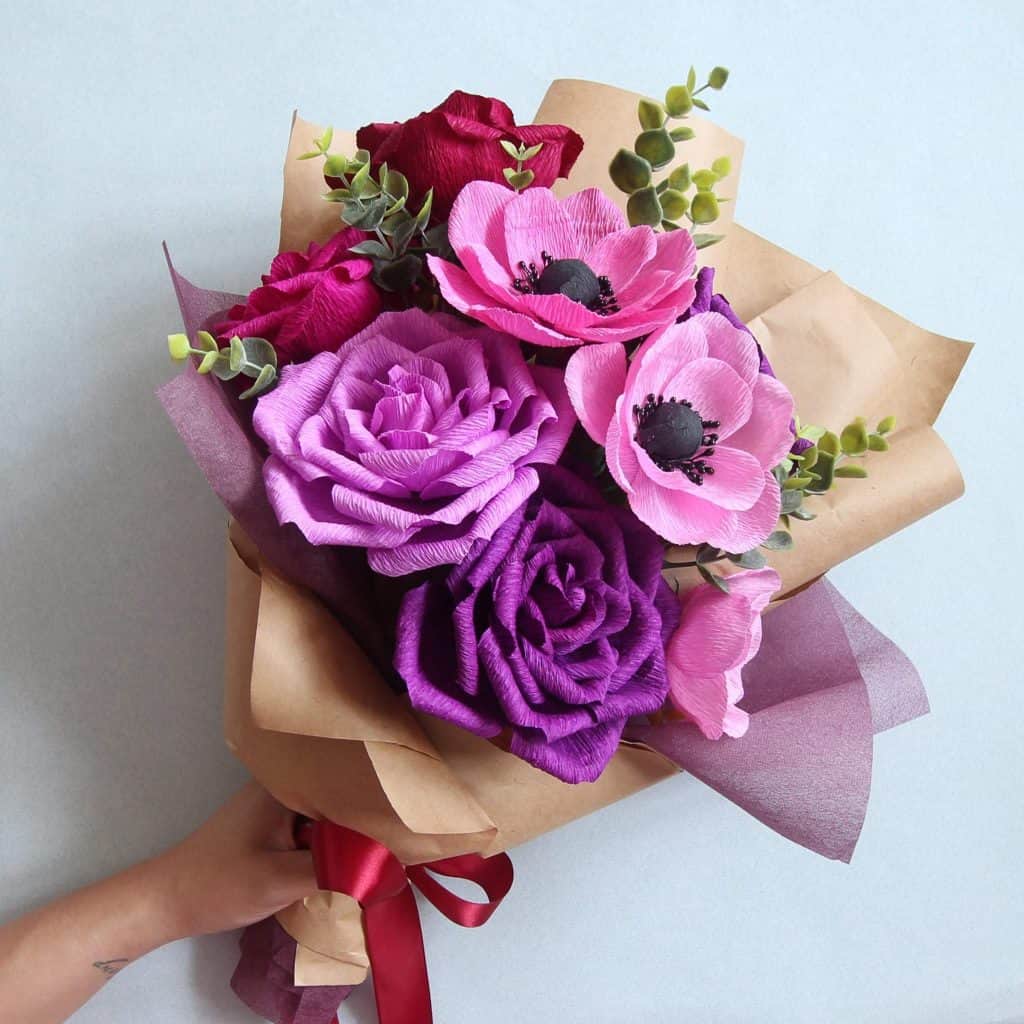 Eileen considers her experiences with her students during her workshops her best memories of the crafting experience to date. She tells me that she "really (enjoys) teaching and sharing (her) love of crafting with new people."
She has also taught private workshops to several visitors from various countries which include Taiwan, Madagascar, and Indonesia – she considers this "an honour" when tourists choose to spend their vacation learning to craft paper flowers with her.
For Eileen, the class with her Taiwanese student was especially memorable because she faced the challenge of teaching in Mandarin. She exclaims, "Mandarin is not my strongest suit!"
Despite this, they had a fun class session, bonding over their mutual love for crafting. Till now, they keep in close contact, and Eileen paid her student a visit when she visited Taiwan last year.
"Who knew I could make international friends with this job?" mused Eileen.
Future Plans
To end the interview, I ask Eileen about her hopes and dreams for the future of Miss Petal and Bloom.
"I'm hoping to design a wedding collection this year for brides who are looking for lasting bouquets. Eventually, I would also love to have a small studio of my own – that would be a dream come true," she says.
For now, however, Eileen is content with working from home.
You can check out Eileen's work, or even sign up for upcoming workshops here.