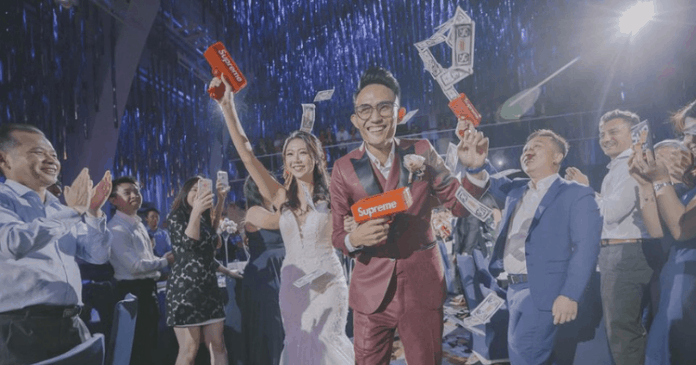 I remember my first acquaintance with this young photographer while he was shooting for clubs 3 years back. With an affable smile and a cheerful disposition, 30-year-old Darrell Loh was the resident photographer of several trendy clubs and the envy of the starry-eyed who wanted a piece of that glitzy life.
Boasting an impressive portfolio that clearly shows his keen eye for aesthetics, it comes as a surprise that he chanced upon this passion merely 6 years ago.
The Chance Discovery Of An Innate Talent
He tells me, "in 2013, I started off as an Editor in Groupon Singapore. I was managing a big team of writers, photographers, designers and proof readers then. It was necessary for me to know the specific skill sets of each and every member in my team in case any of them are unable to carry out their duties."
Darrell picked up the company's DSLR in a bid to try and help his team take some product and editorial shots to meet the tight deadlines.
"I then bought my first DSLR and I have been shooting ever since!"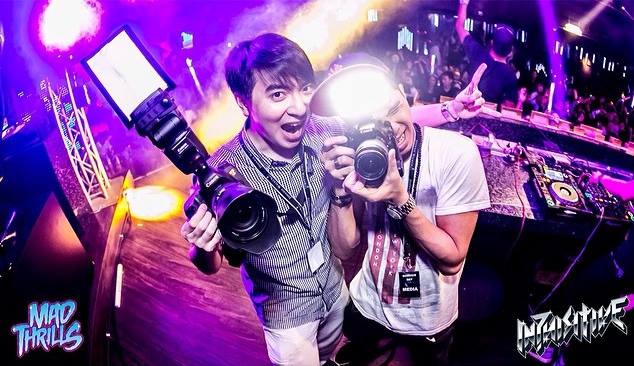 Better known for nightlife and event photography when he first started out, Darrell has since expanded his repertoire and is now the principal photographer at Sloth Creatives.
Sloth Creatives is a boutique studio with a strong focus in wedding photography and video production. Its main team consists of two videographers and one photographer, which is Darrell himself. Together with two other freelancers, this talented young squad aims to create timeless yet fun creative content for their customers.
Darrell quips, "Actually I have been shooting weddings on a freelance basis all along through personal referrals from friends and other clients. One day, the Managing Director of Sloth Creatives, Salvatore Huang, asked if I was keen to shoot a wedding gig for him. I got to know Salvatore during work previously."
"I said yes and there was no looking back. I officially joined the awesome team in December 2017, but I still take up nightlife and event jobs on an ad hoc basis because I love doing it too!"
The Good And The Memorable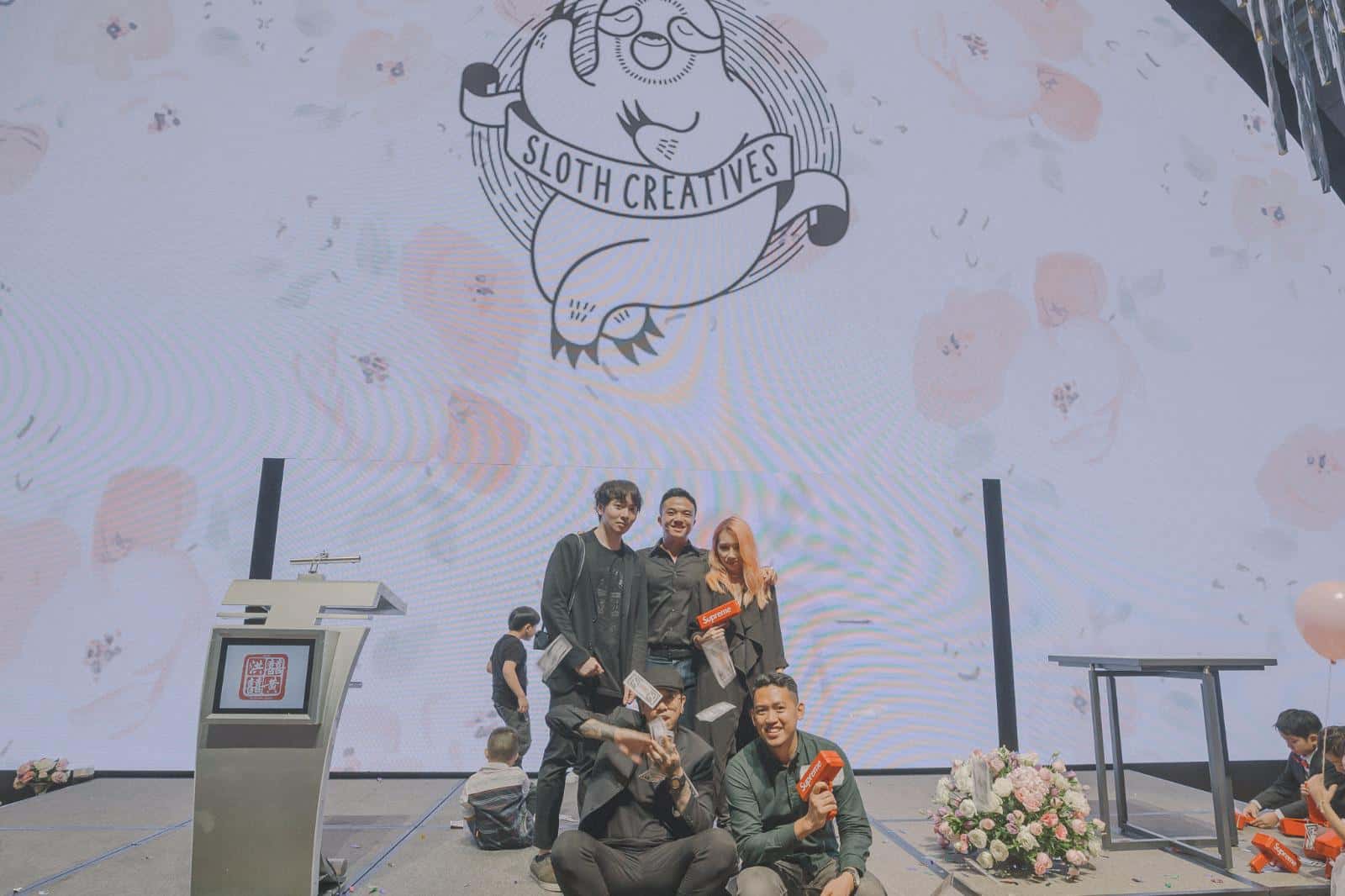 On an average, Darrell shoots 1 – 3 weddings a month.
He explains, "Weddings are usually a drawn-out affair that require a lot of attention and communication. Besides the actual shooting days, there are many other things that I have to attend to – scheduling frequent meetings to better connect with my clients and manage expectations, post-processing, regular discussions with the Sloth Creatives team for critical feedback, service quality improvement and so on.
"This is on top of my regular 9-to-5 job and other non-wedding shoots that I occasionally take on!"
His dedication to his craft is evident from the stunning wedding photos captured and the satisfaction of his clients.
Darrell recalls, "One of the most memorable wedding couple I have ever shot was for this couple Ming Cong & Nicole. They are not camera shy and they really know how to have fun during a shoot! Amazing folks! I did their wedding from start to the end including the pre-wedding, ROM and actual day. The pictures turned out to be incredible!"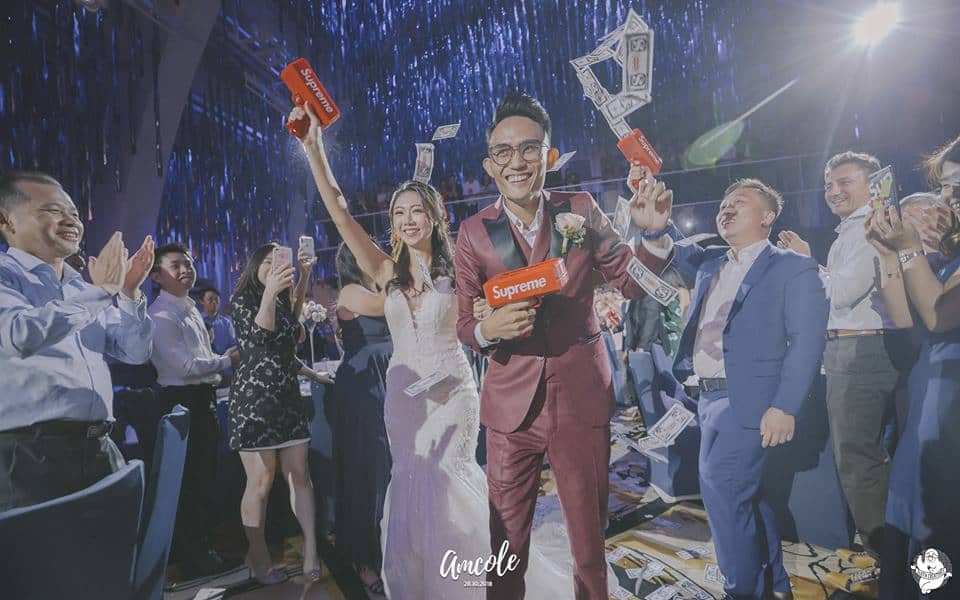 Amongst the various locations that he's shot at before, Darrell picks CHIJMES and JW Marriott to have the most beautiful venues.
"That being said, all the weddings I've done so far are unique in their own way and I am blessed to have such amazing clients who trust me and are open to new ideas," he enthuses.
With so much competition in the industry, I ask Darrell how does he stand out and maintain his edge.
"I always make it a point to work closely with clients to better understand and manage their needs so that I can deliver final results that either meet or surpass their expectations."
Laughing, he says: "I am very fortunate to say that I have not met any Bridezilla so far. All of my clients have been very happy and respectful towards my style of working and the final edited images received. I guess that is why I believe that it is so important to meet them up and establish that personal touch so as to reduce any chances of miscommunication!"
It Takes More Than Just A Camera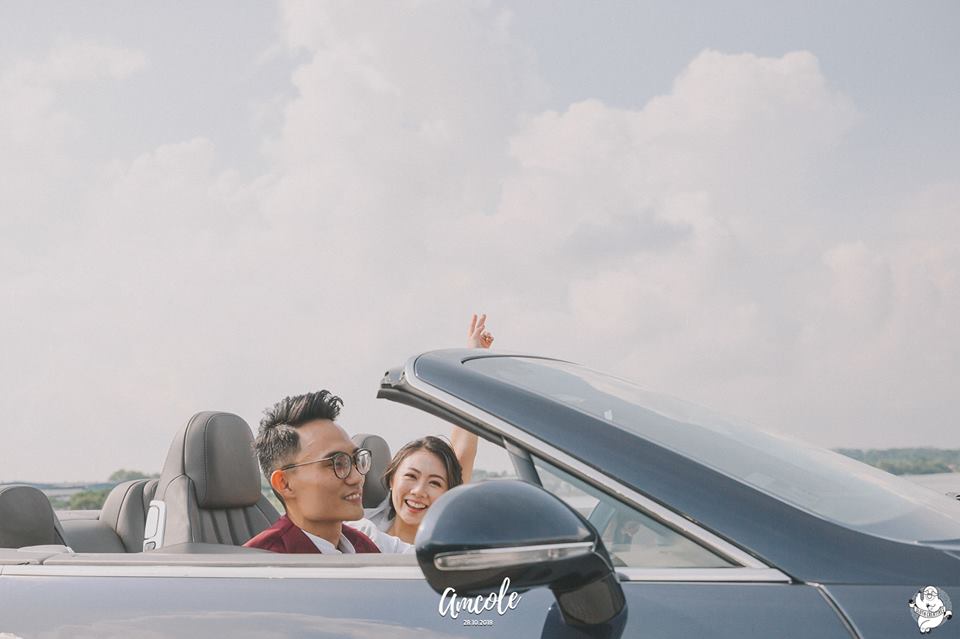 If you are one of those who thinks that all you need is a good camera and flash to shoot a wedding, think again. Contrary to common misguided beliefs, there is a lot more than meets the eye.
Darrell painstakingly explains, "Wedding photography actually embraces many different aspects of photography, a lot more than the average layperson is aware of."
"It is the whole package and experience that counts. No one is able to simply pick up a camera and capture all aspects of a wedding with ease and finesse!"
"You need portrait and fashion photography knowledge to pose the couples artistically. Sports and event photography experience comes in handy when you want to capture those fast and unscripted moments on the fly. Product photography knowledge comes in handy when you need to capture details like rings, dresses, shoes and flower arrangements. Last but not least, a nightlife background gives one a major advantage in low light situations," he emphasises.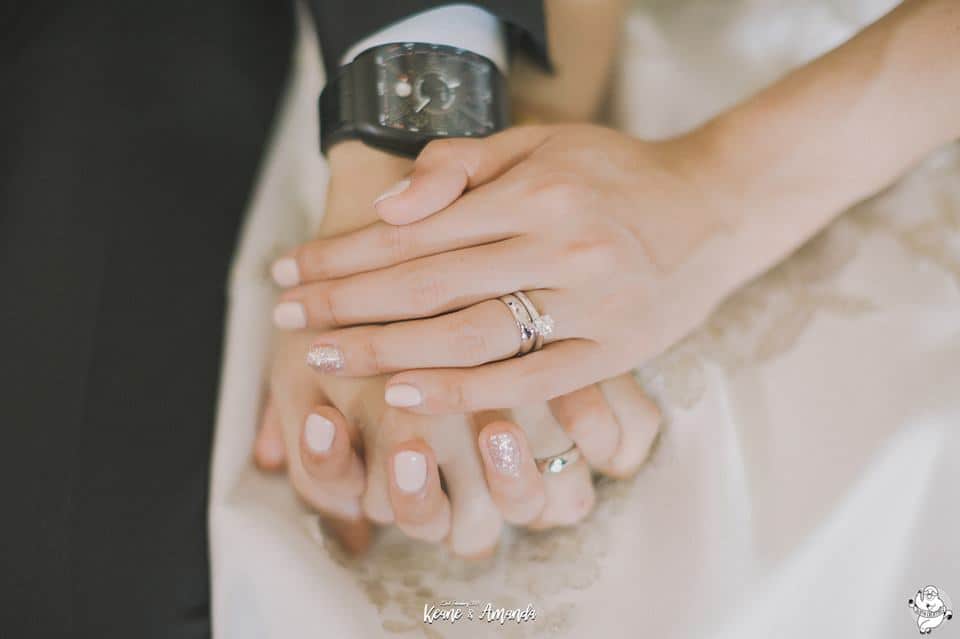 Your gear matters too.
He continues, "A photographer's gear is basically a testament to his dedication to the craft and how much he is willing to invest in order to improve once he has hit his technical limits."
One word of advice that Darrell has for couples: You should not hire a photographer that only shoots using one camera. Murphy's Law is always a factor; assume the worse can happen. A good wedding photographer will always have a backup and will have the necessary equipment to finish covering a wedding even if his main camera quits on him.
"Weddings are very important once-in-a-lifetime events that cannot be simply redone, unlike an editorial or product shoot."
As we end off our chat, we discuss one last topic that is of great interest to many couples – wedding photography style. From the traditional posed ones to photojournalistic styles, down to the dramatically photoshopped images that are popular in China, I wonder what is Darrell's preferred style.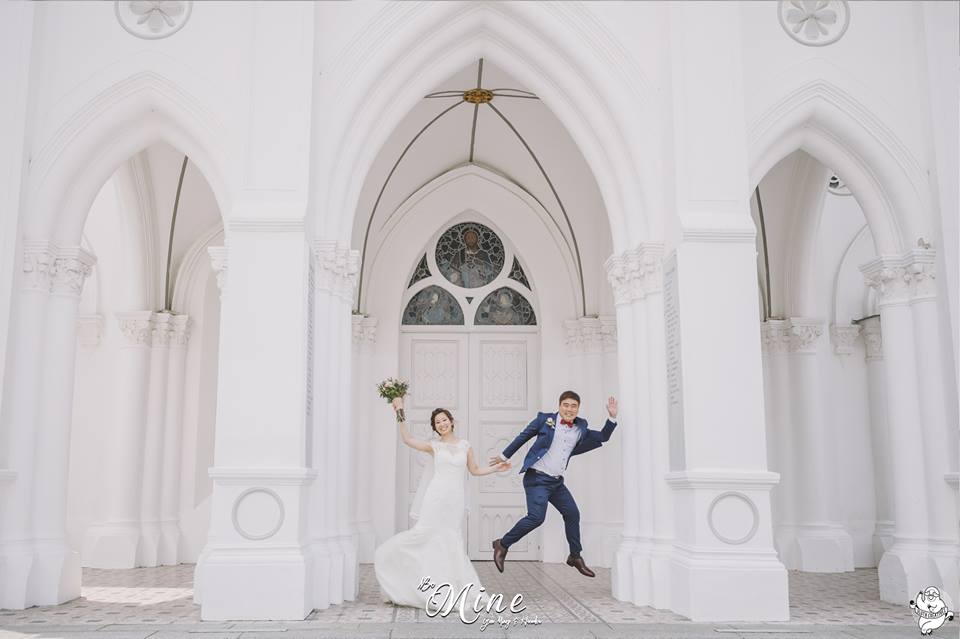 Without being over the top, Darrell describes his wedding photography style as being romantic, versatile and imaginative. Dreamy, simple yet encapsulating the true essence of a couple's love, one can see why his trademark style is so well-loved by his clients!
To feast your eyes on his works, click here.