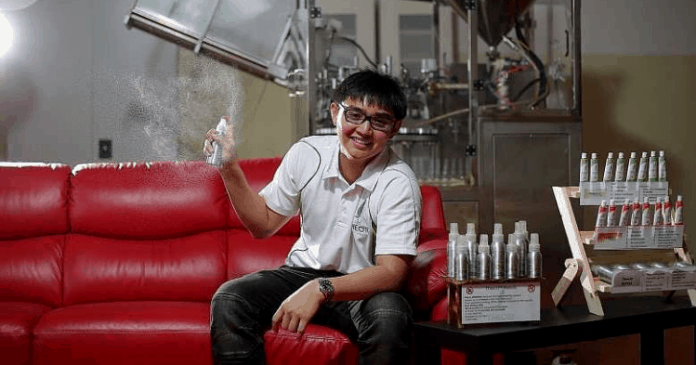 Have you tried mosquito repellent that reminds you of peppermint ice cream?
As I zealously sprayed myself with a copious amount of Theo10's mosquito repellent before trudging through the dense forest of Khao Yai National Park, I was more than pleasantly surprised that it works as good as it smells!
Say hello to 30-year-old accountant-turned-entrepreneur Theodore Khng, the brainchild behind this delicious-smelling mosquito repellent.
Started in 2012, Theo10 is a proud Singapore brand that is most popularly known for its mosquito repellent, eczema cream and other types of organic skincare products that are created from 100% natural ingredients.
Also, these products are manufactured right here in Singapore using Theodore's very own recipe!
Success Comes With A lot of Luck And Perseverance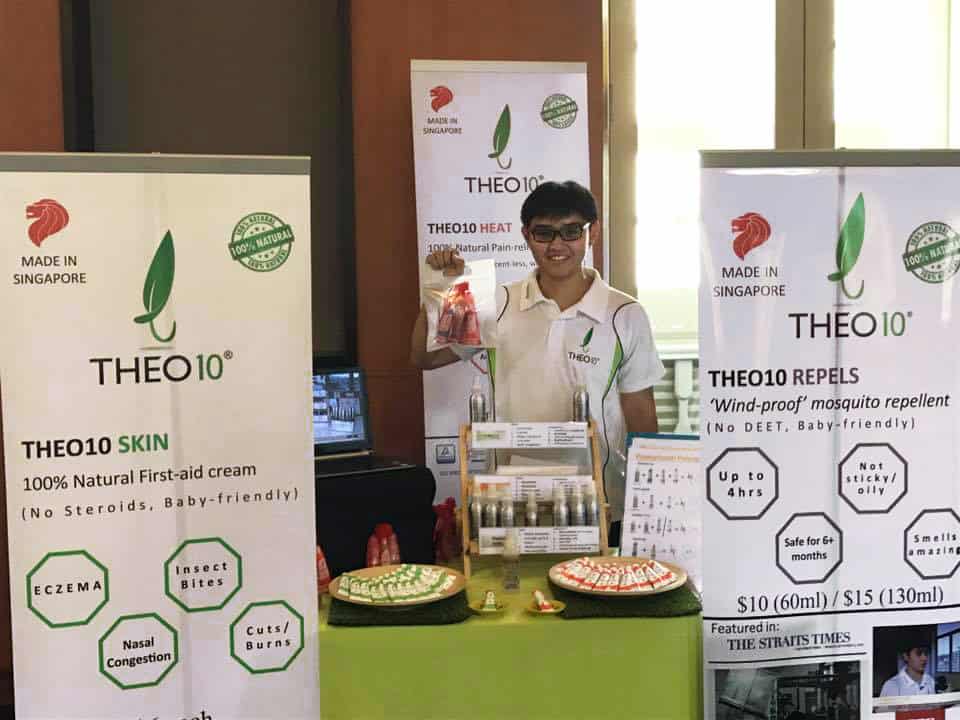 As I chatted with Theodore, I told him of my initial skepticism because the mosquito repellent smelled too yummy to repel insects.
He tells me how the product came about.
"Funny story indeed! It was supposed to be a face wash to appeal to the teenagers as that was a market segment that I felt was lacking. However, a few meditative moments in the shower later, I thought of a crazy idea to tweak the formula a little to make it into a repellent!"
Laughing affably, he says: "The first mosquito repellent had floral scent and I quickly realised it was attracting mosquitoes instead. I wanted it to be unique unlike the normal lemongrass versions sold in the market. So, I tried again and again. After adjusting the formula 68 times, I finally got the right recipe!"
6 challenging years on, Theo10 is known for its effective wind-proof mosquito repellent and has also launched a series of other equally effective skincare products.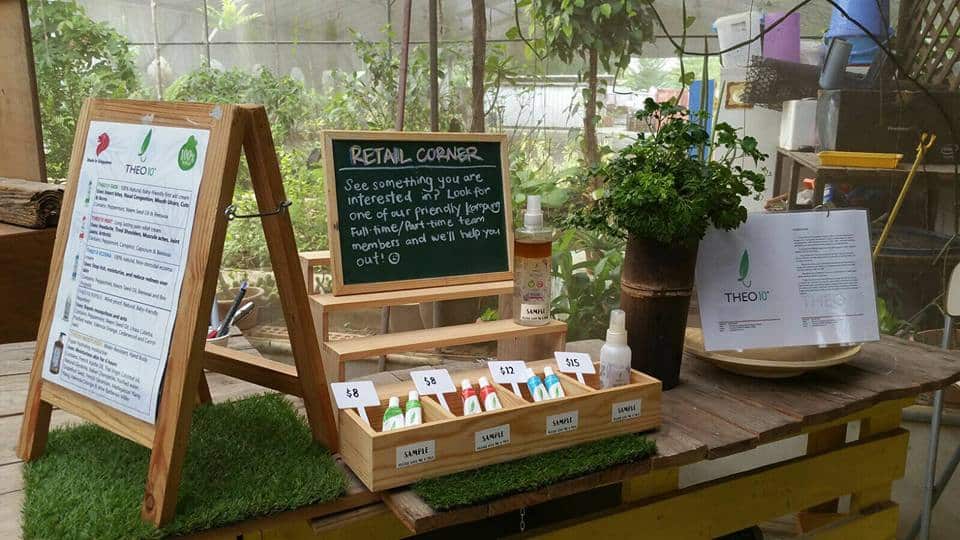 According to Theodore, this entrepreneurial opportunity came knocking on his door.
He relates, "I did a 2-month internship when i was studying my ACCA. I learnt a lot of new things from there but regardless how awesome the staff and bosses were to me, I felt that it was quite mundane and repetitive."
At the same time in 2012, SPRING Singapore was promoting entrepreneurship aggressively. Theodore then decided to submit a proposal that deals with natural products to help everyday ailments. And to his surprise, it was accepted!
"Part of the agreement with SPRING was to commit full time to my new company. And, when more and more customers encouraged me on my entrepreneurial efforts and started to appreciate my products, I was determined to keep on doing it and to keep on improving," he continues.
The Ups and Downs
"To find the right people to get advice from and to find the right people to collaborate with was difficult. Criticism never stops coming."
With no experience, Theodore admitted that it was tough starting off fresh in a matured industry. Every day was a learning process – adhering to government regulations, conducting product trials, conceptualising marketing plans, staying ahead of competitors and operational capacity issues.
Initially, he tried to outsource production to an independent contract manufacturer in Singapore but their focus was not on his products because his business was small. So, Theodore decided to take a leap of faith and custom-designed a production machine instead. With this machine, he can make up to 1000 tubes of cream per hour right here in his factory in Mandai!
Theodore now proudly claims his products as "highly regulated, highly effective and legitimate!"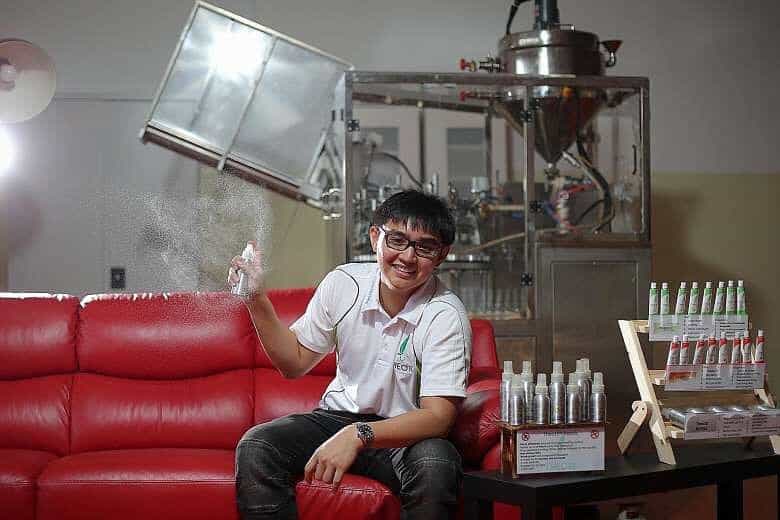 Throughout the challenging journey, heartwarming stories and supportive customers are what kept him motivated to carry on.
"I have this customer from Australia who visits Singapore 3 to 4 times a year when her husband comes here on business trips. She likes my products so much that she buys a lot each time she is here, to stock up and also to give to her friends. Some of my regular customers also take the extra effort to visit my roadshows to purchase more and to share positive feedback with me," he shares.
"Moments like these assure me that I am doing something right!"
Every Bit Of Support Helps
It is definitely hard to sustain and grow a local business amongst big brands. Local brands never have the bandwidth to compete in terms of marketing and exposure, but "we make it up by the strong support for local products from Singaporeans themselves. I feel that Singaporeans today are more supportive of local brands, they are always ready to promote us and they are also proud to say that they are using Singapore products. Every bit helps!"
The efforts of Theodore have paid off.
Departmental stores OG and Metro have approached Theodore to carry his products as these big retailers realised that there is a growing demand for local brands.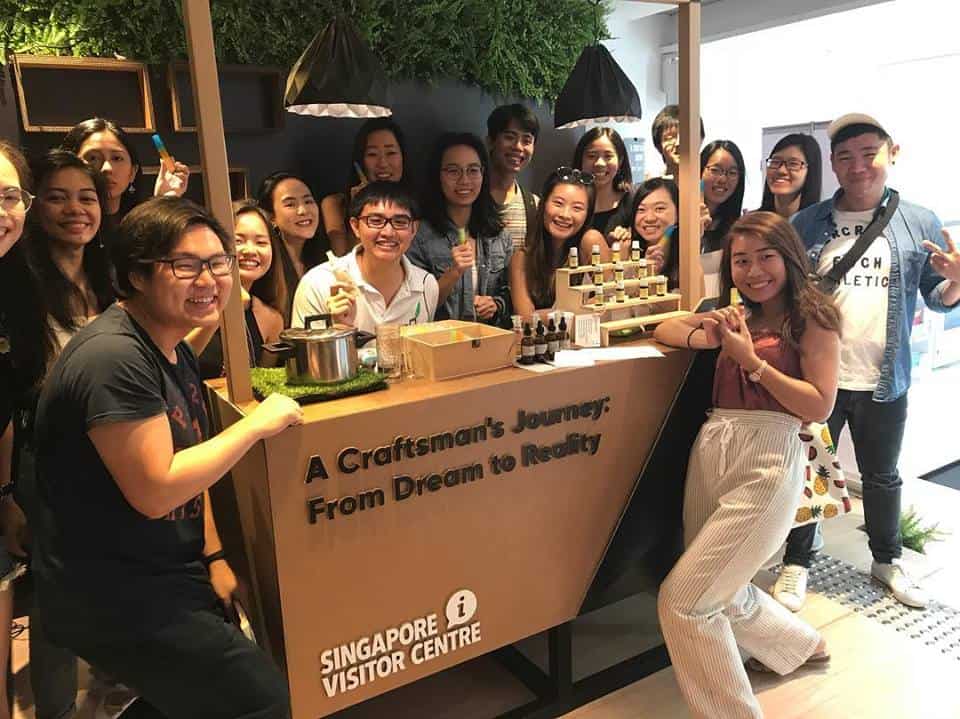 Last year, Singapore Tourism Board selected Theo10 to be featured at the Singapore Visitor Centre.
"This encouragement by STB is not only humbling but it is a gesture to show appreciation for the efforts to manufacture my products in Singapore," Theodore says.
Next month, he is starting a collaborative project with SingHealth on a series of educational workshops about eczema. Led by professional doctors, these workshops are a great opportunity for him to promote his all-natural eczema cream to patients looking for alternative non-steroid cures.
On top of all these activities, Theodore is also actively promoting his organic products in Thailand together with his business partner that he met on a trade mission organised by SPRING Singapore.
He remarks that "finding global partners is very important for a small start-up like ours, These connections open up doors for your business."
Humbly, Theodore attributes his relative success to luck and support from the nation. "I am very fortunate to have the support of the government when I first started."