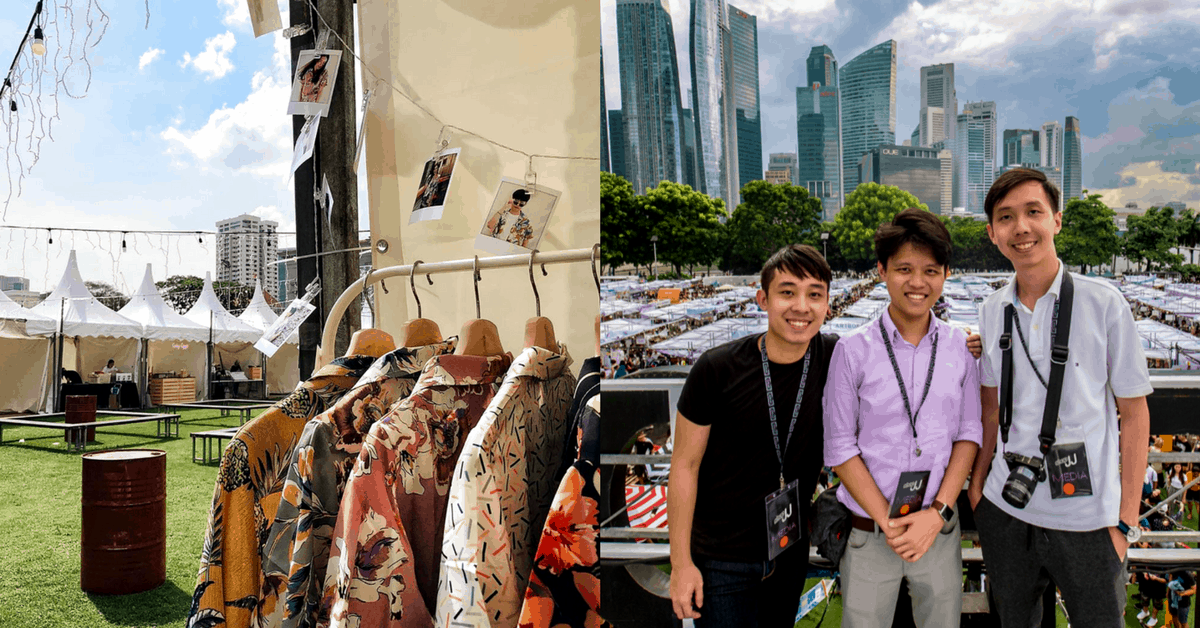 I first heard about ShopJJ a few weeks before I was set to interview Michael, Mark and Silas—the guys behind the e-commerce site that's taking the "Bangkok Flea Market" to the world.
The site aims to bring users an online experience that allows them to discover, explore and shop Thailand's contemporary craft, unique fashion and creative culture.
Though ShopJJ's official launch was just in October 2017, the trio have wasted no time in getting ShopJJ off the ground. With over 500 products already available, including customizable jewellery USBs, and accessories, it's hard to believe that the site is still so new.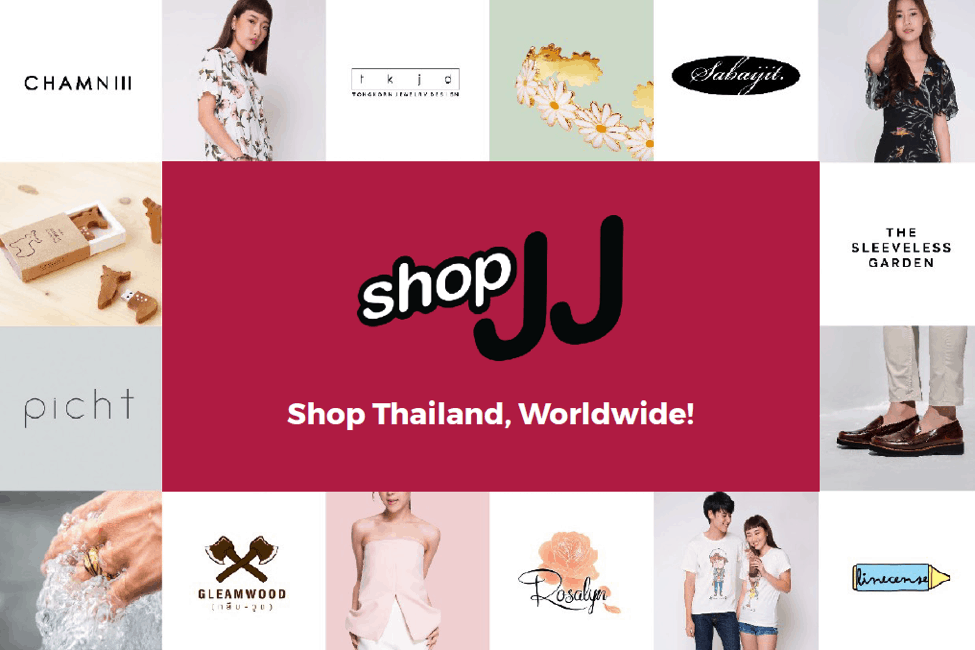 I sat down with the ambitious trio to try to understand what it takes to run a successful e-commerce platform.
How ShopJJ Began
Sitting down on a couch in the middle of ShopJJ's cozy office/photography studio, I begin the ever natural task of interrogating people about their jobs.
The trio are warm, energetic and observably delighted to share their experiences running ShopJJ.
Michael, Mark and Silas met while they were studying in Fairfield Methodist Secondary School, and while they hadn't planned to start a business together, they didn't have any trouble doing just that—twice.
The trio first worked together on Evye, a design and branding consultancy they'd started while still working their full-time jobs. After closing a few good deals, they'd decided to treat themselves to a well-deserved getaway to Thailand.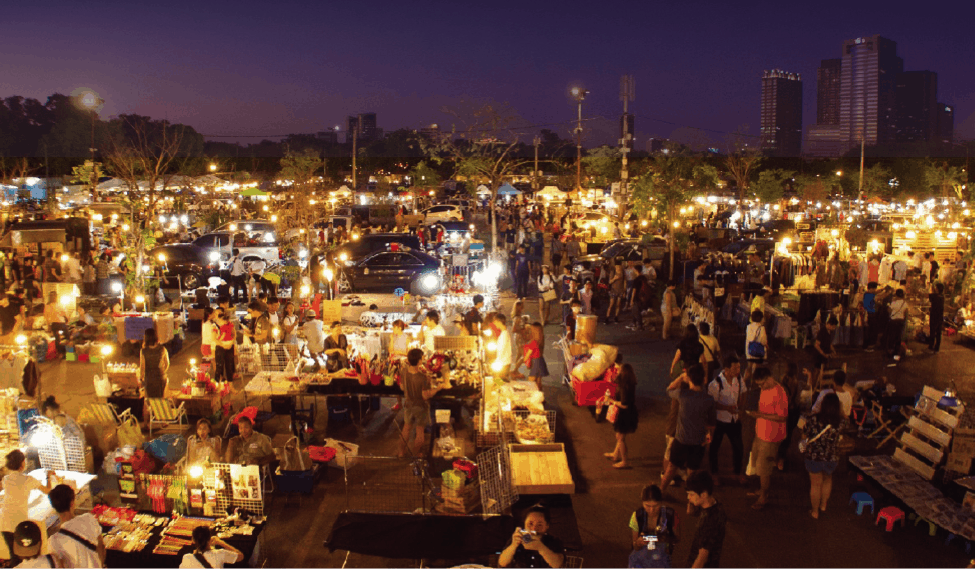 Though Mark and Silas already had their hearts set on Bangkok, Michael wasn't entirely sold on the destination.
"They'd said 'You know what? Let's just go to Bangkok for a company trip' but I had this impression of Bangkok being unsafe – do I have to hide my stuff while I'm walking on the street?" Michael laughed.
In the end, Michael was sold by the sheer amount of items there were to purchase in Bangkok, all at a low price, no less.
Having converted their friend from a doubter to a believer sparked an idea within Mark and Silas: people like Michael might not know how much Thailand has to offer because it hasn't been marketed to its full potential.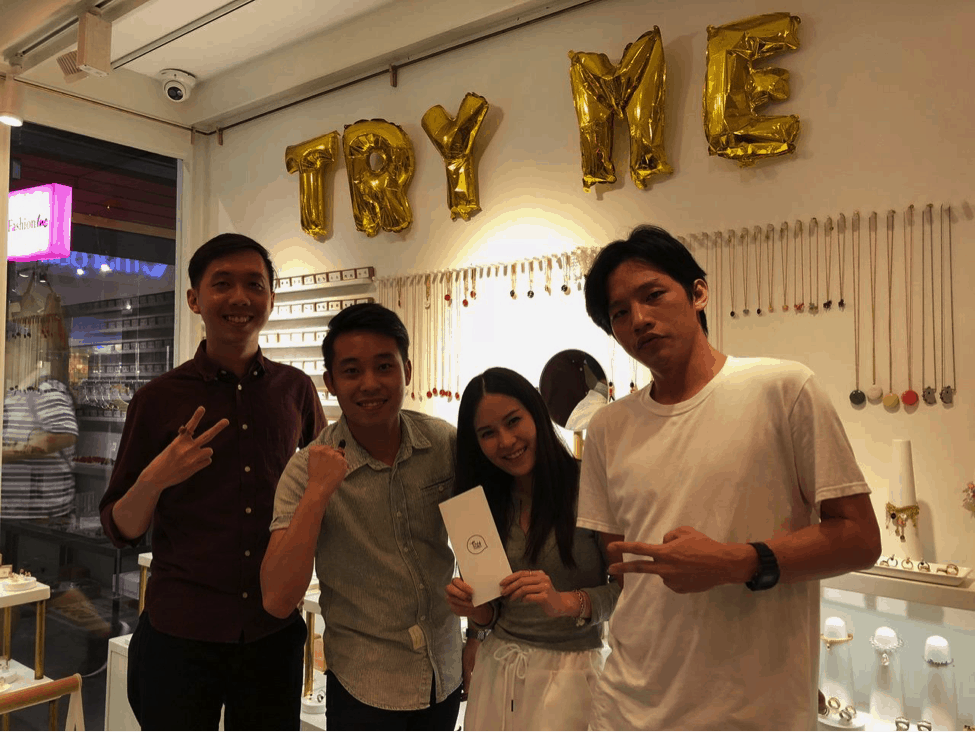 With their experience in Evye, the three guys decided to try to market the Thai experience by starting a travel blog to educate netizens on the food, travel and creative products of Thailand.
"We started ShopJJ about 2 years ago," Michael shares.
"But about midway last year we asked ourselves: why are we just asking people to go to Thailand? Why don't we try to bring Thailand to the world? Let's put the 'shop' in 'ShopJJ'."
In 3 short months, the trio set up their e-commerce platform, brought in over 50 independent Thai brands and over 500 products.
"To me, one of the interesting things about ShopJJ is that a lot of these shops are run by designers that don't have a permanent physical space in Bangkok" Mark explains.
"For Chatuchak market, it's only open on Saturdays and Sundays. Even then, some designers only have stores at pop-up markets so for shoppers that don't manage to catch them for whatever reason, ShopJJ allows them to find these craftsmen online and take their products worldwide."
From The Ground Up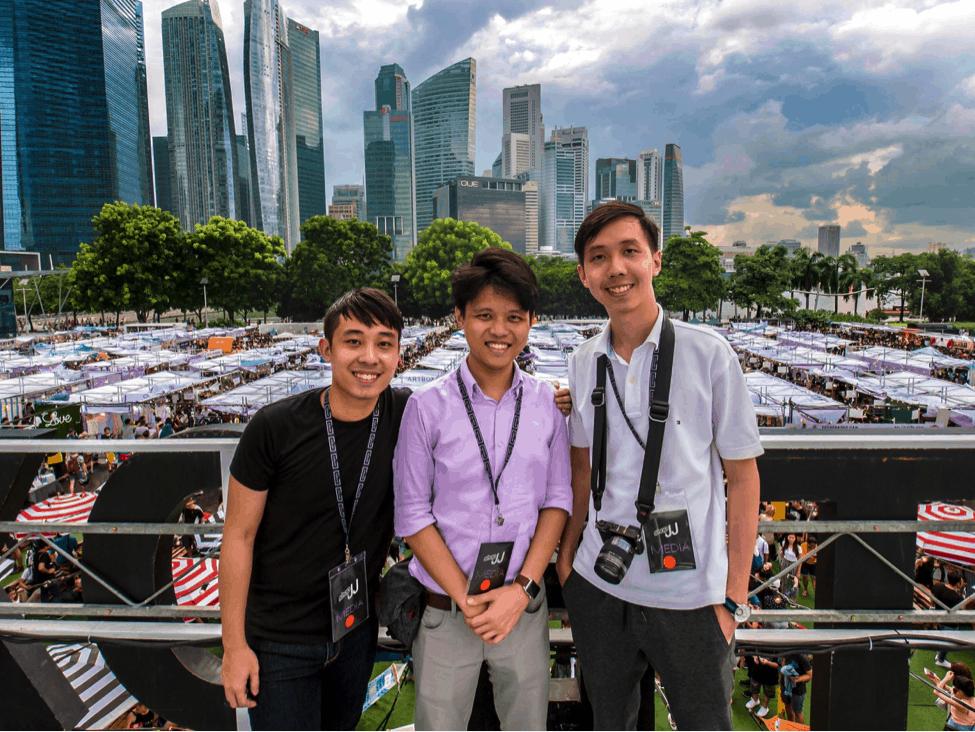 While speaking to the three entrepreneurs, you may get the false sense that running an e-commerce platform isn't all that difficult. They're calm, cheerful and haven't griped about the pressures and challenges associated with building your own enterprise.
"We did the groundwork, went to the stores physically, and asked around for the bosses," Silas replies candidly as I probe them about the early days of building ShopJJ.
"We physically carried the products back; a lot of hard work" Mark interjects.
"It might not be entirely smooth sailing, but we managed to tackle any issues that we were faced with by working together" Michael adds.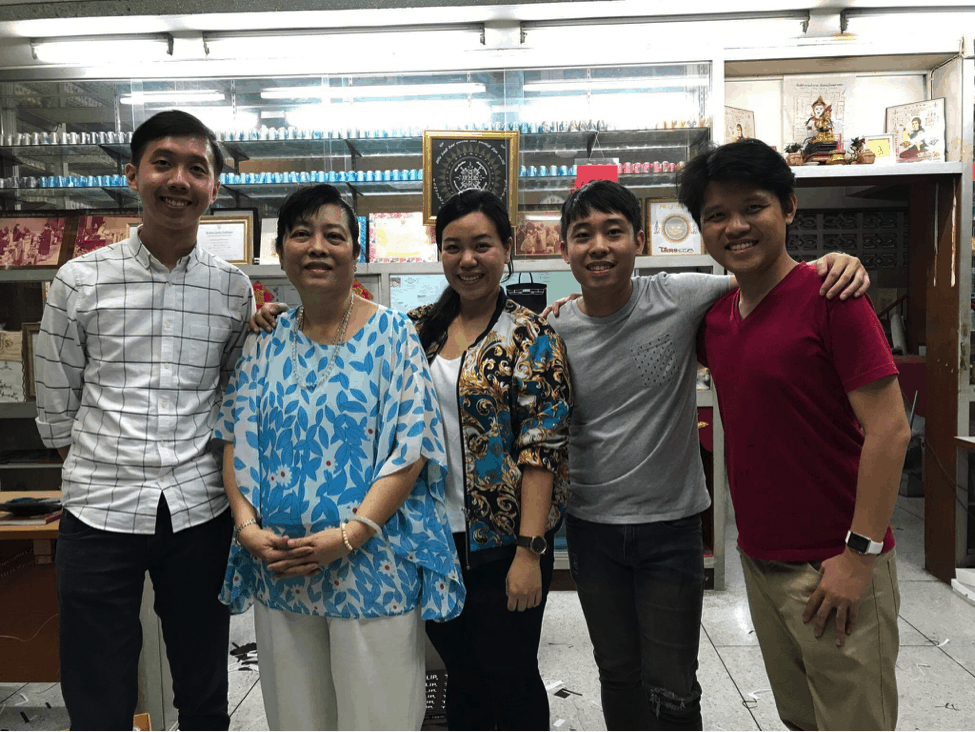 Despite already having a burgeoning consultancy business under their belts, the three felt strongly enough about Thailand and their plans for ShopJJ, and wasted no time in pitching to their potential clients.
"When we first started approaching the designers, it was a chicken and egg thing," Michael recalls. "There was no website – we didn't even have any brands yet. So it was all hinged on this idea which we presented to them—that we wanted to let them reach a global audience."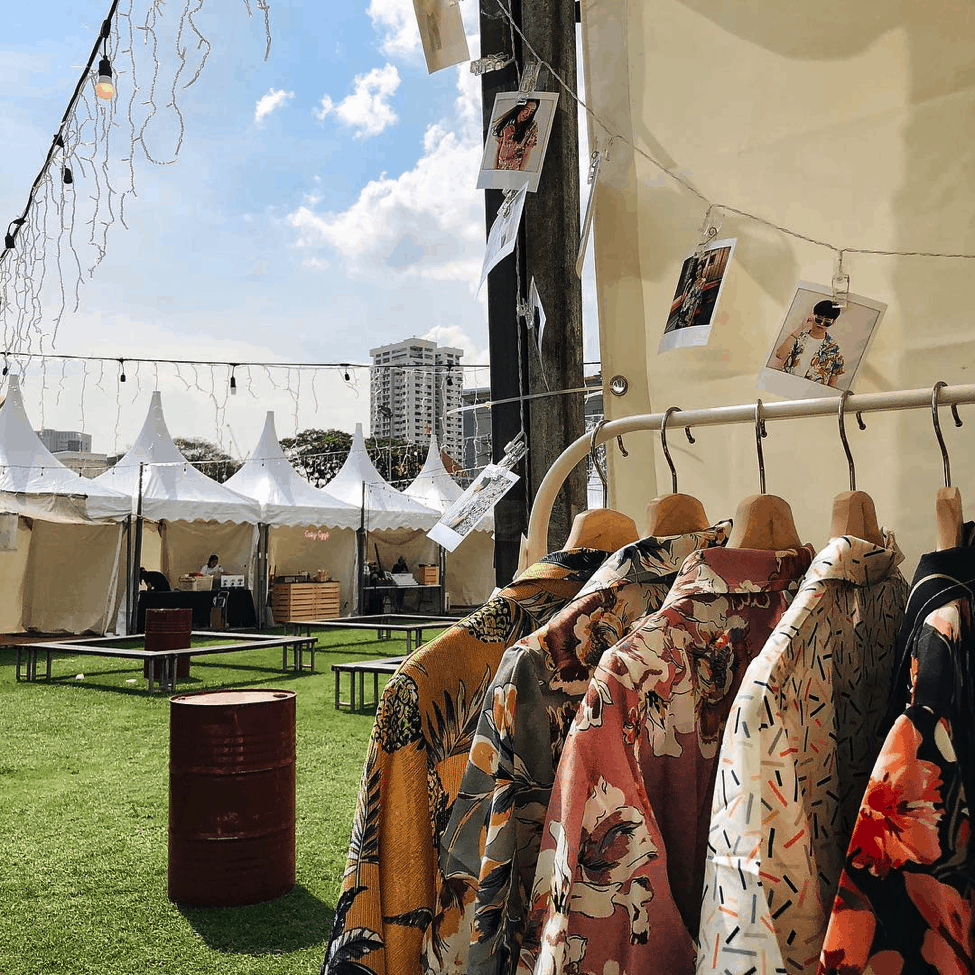 "We told them we didn't want to just list their products on a website; we're going to add value to their products by doing photography, proper copywriting, branding and all for free, we'll just take a commission."
Their genuine consideration for the people they work with is evident, and I suspect, has become a major reason for their success.
"For a lot of them, they receive orders through Instagram or Line messenger – it's very, very mafan, and can cause bad customer experiences," Michael describes.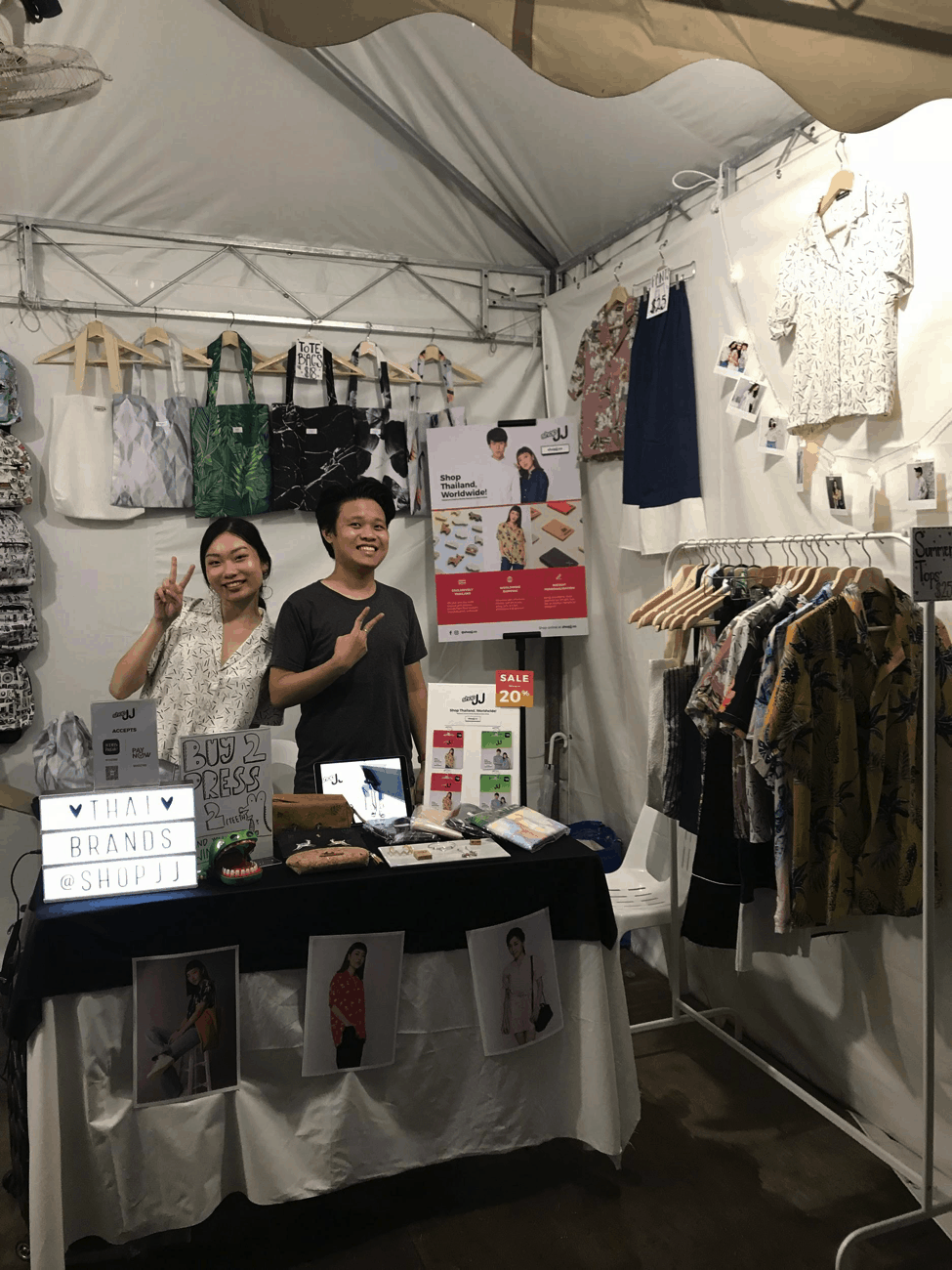 "They'd literally have to bring their products to the Thai post office and ship it out. If it's an international order, the prices are crazy."
"That's why we felt it was important to establish a partnership with a renowned international logistics partner early on, so we worked with DHL. Now, the designers just need to print a shipping label, stick it on the package, and DHL takes care of the rest."
In fact, after speaking with the trio, it becomes increasingly apparent to me that ShopJJ is not so much a passion project (though it still definitely is), but more of a gesture of appreciation.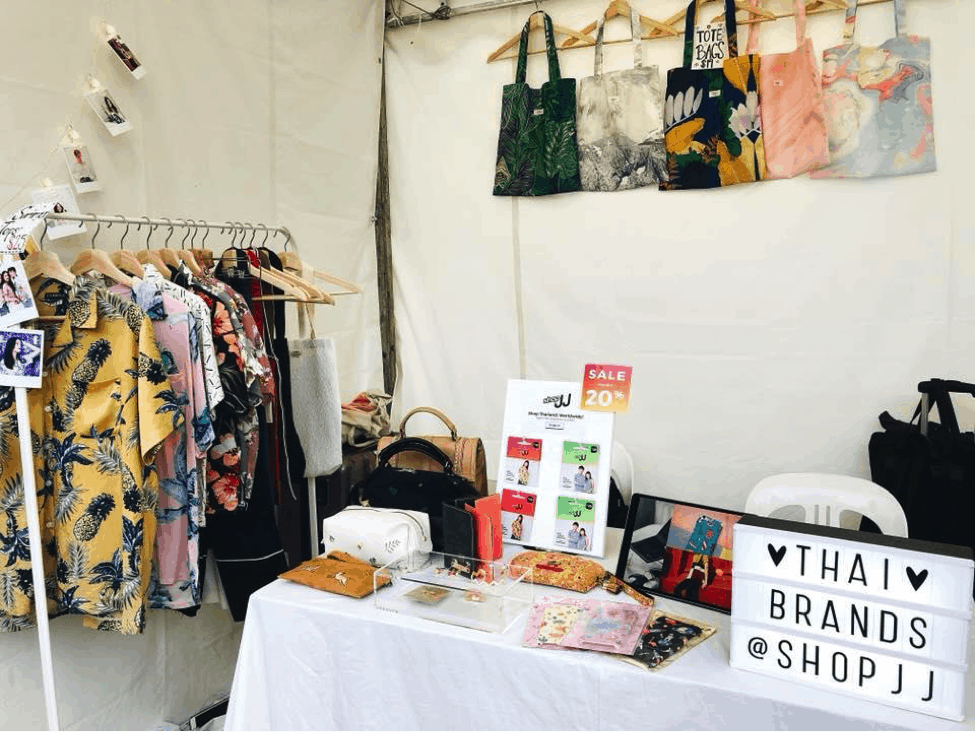 "When you do corporate work, it's obvious they can afford these things. But for these local designers on the ground, they can't," Michael points out.
"So we thought, why don't we lend our expertise to these guys? For us, we felt like it was a great way to work together."
Cultural Preservation
For a country that is rich in culture, the authorities are pulling all the stops to ensure that it doesn't get eroded. Bangkok Post reported recently that e-commerce should be observed with caution because it's been viewed as a threat to their centuries of culture.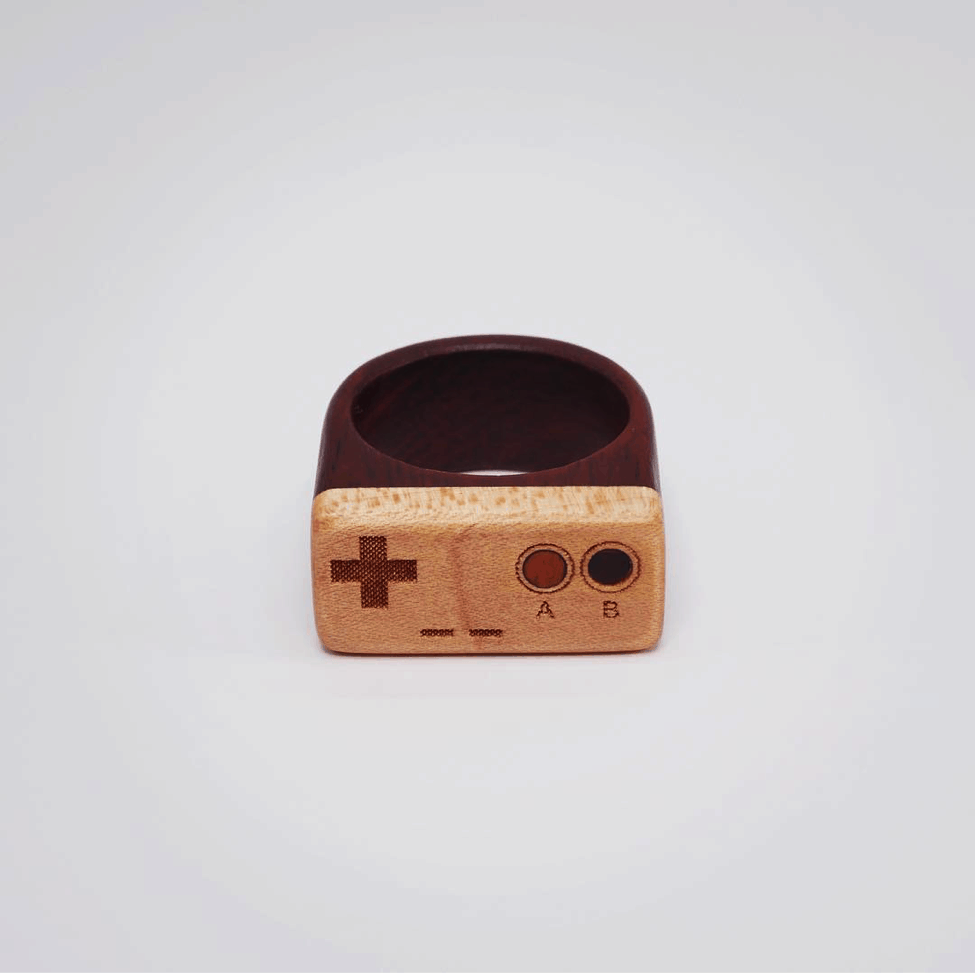 "With Thailand being eyed as the next e-commerce market to target, young Thais are getting used to shopping online" Michael shares.
"Between learning the hard work that goes into the crafts as opposed to just ordering it online, it's different."
"We want to let the world know that e-Commerce is not necessarily the threat for local retail," Michael emphasises.
"When e-Commerce is done right, it goes hand-in-hand with on-the-ground retail, and are perfectly complementary to each other."
He gives me an example: When you shop online, the only interaction you have with the product is through digital images – that's why ShopJJ puts so much emphasis on taking quality photos and great copywriting to do justice to the product themselves.
And yet, there will always be those who want to touch and feel products, which is why local retail cannot go away – so pop-up flea markets and events are a great way for potential customers to come and touch and feel the products.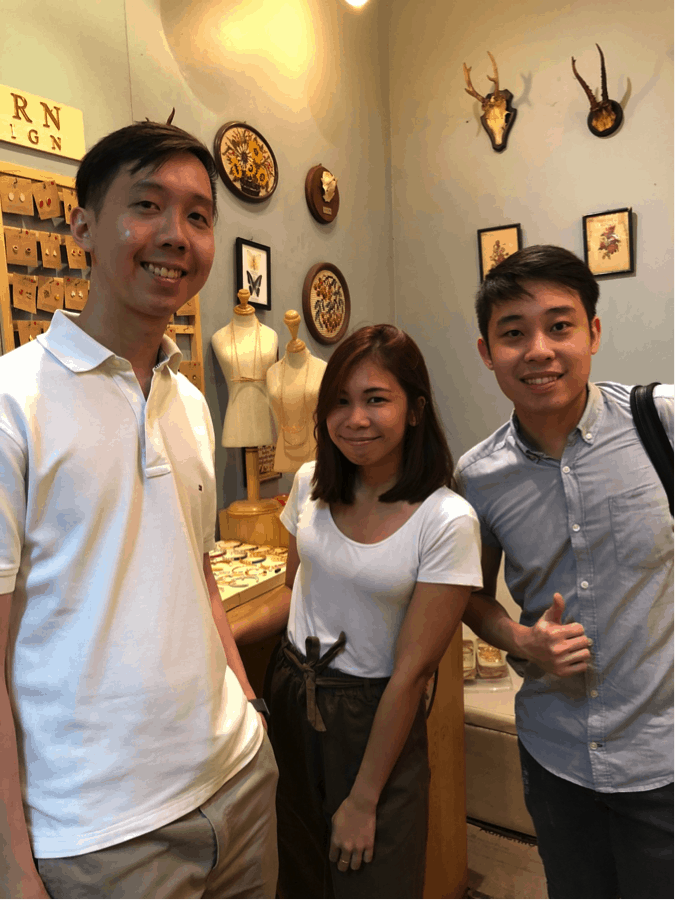 Then, knowing the kind of quality they are getting, they can browse the full catalogue of over 500 products on ShopJJ, and order them without skepticism.
"There's definitely a market worldwide for more specialized products, and that's something ShopJJ can offer. Maybe with this, Thailand can maintain their originality and culture through time."
From Thailand To The World
Since their online success, ShopJJ has participated in events around Singapore such as the Lights To Night festival to gain greater awareness on their home turf.
They were met with a surprisingly positive response from locals and even Thai tourists.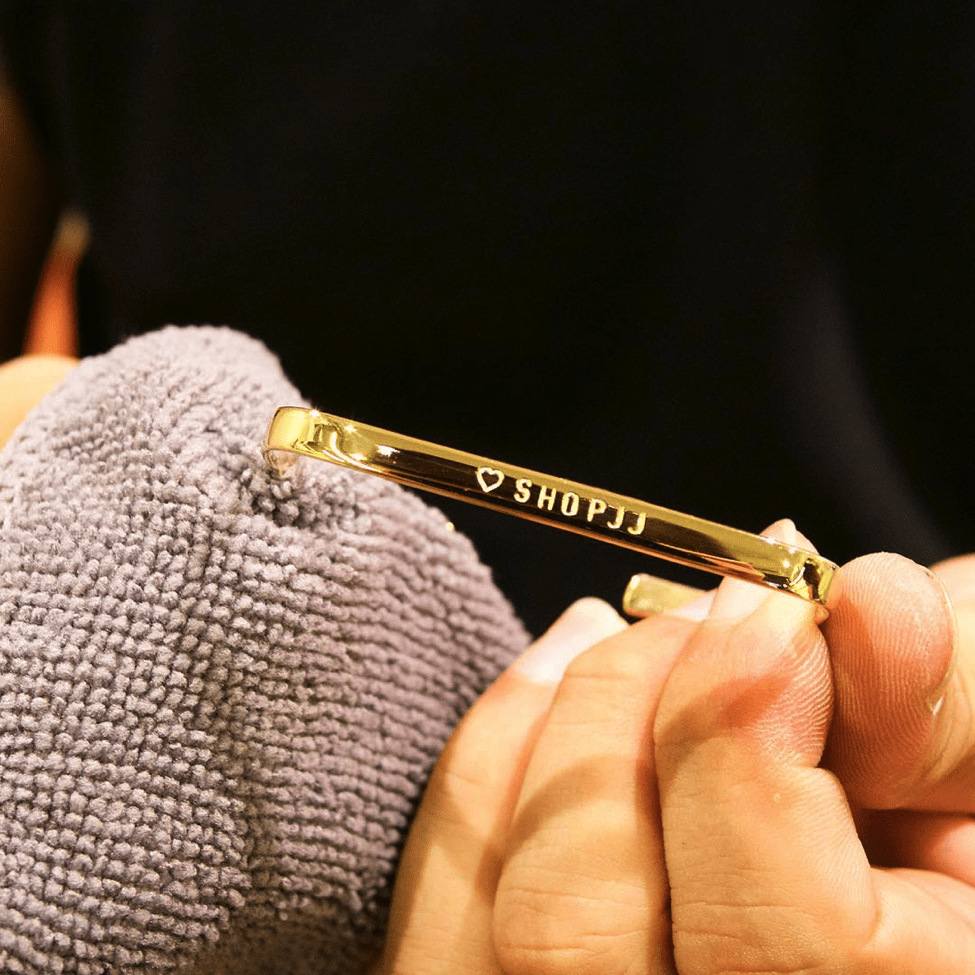 "A lot of Thais have actually responded with gratefulness, especially at our events, that Thai brands have reached a larger market" Michael shares.
"Now a lot of these designers are like our personal friends. They take us around and show us the real, authentic side of Thailand too; it's more than just business, it's like we've gotten to create this community."
The trio hope to continue to build this community and be able to take these designers international to share their designs and products and maybe even encourage them to collaborate with one another.
What's In Store For ShopJJ
"Our goal is to become the go-to site for "Real products" from Thailand – products that are not mass-manufactured, made with care, artistry and intention," Michael says.
The team show no signs of slowing down and are gearing up for more pop-ups this year. They're set to participate in the i Light festival at Marina Bay, and their alma mater, Fairfield Methodist Secondary School's carnival in the coming months.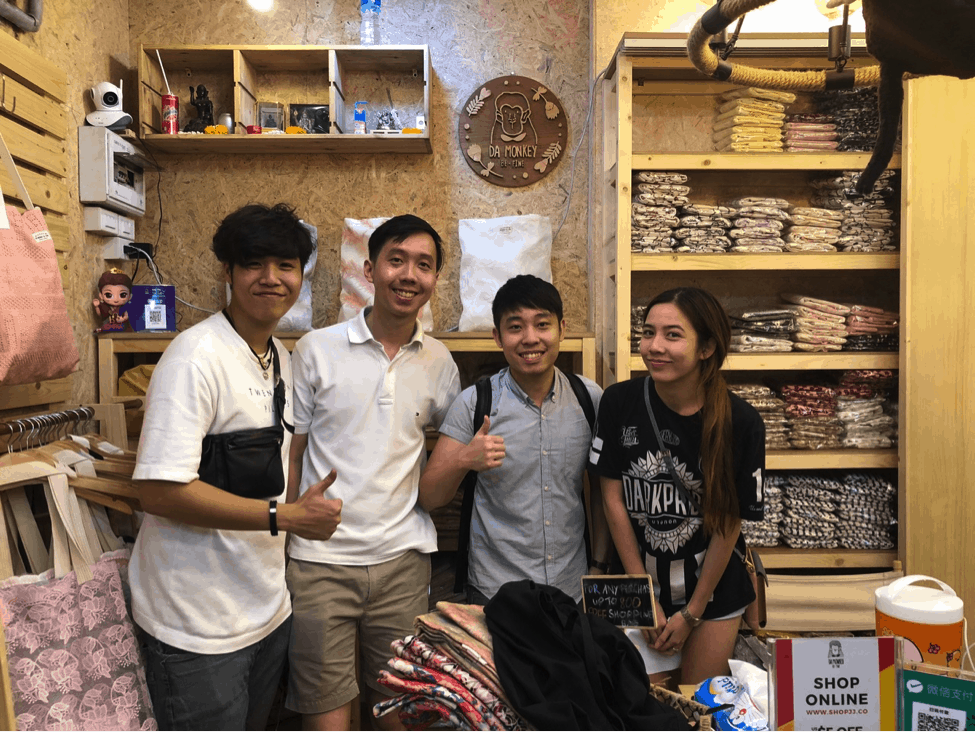 "We'll be bringing in these products at wholesale price, which is already something we offer on ShopJJ anyway" Michael mentions.
"I think what's also cool is that we offer customization online – even for jewellery." They discuss as they show me customized wooden USBS, leather key rings and pouches they're working on.
In the long term, the team also aims to offer this platform and service to other creators in different countries such as Singapore, Hong Kong, Japan and Korea.
ShopJJ Singapore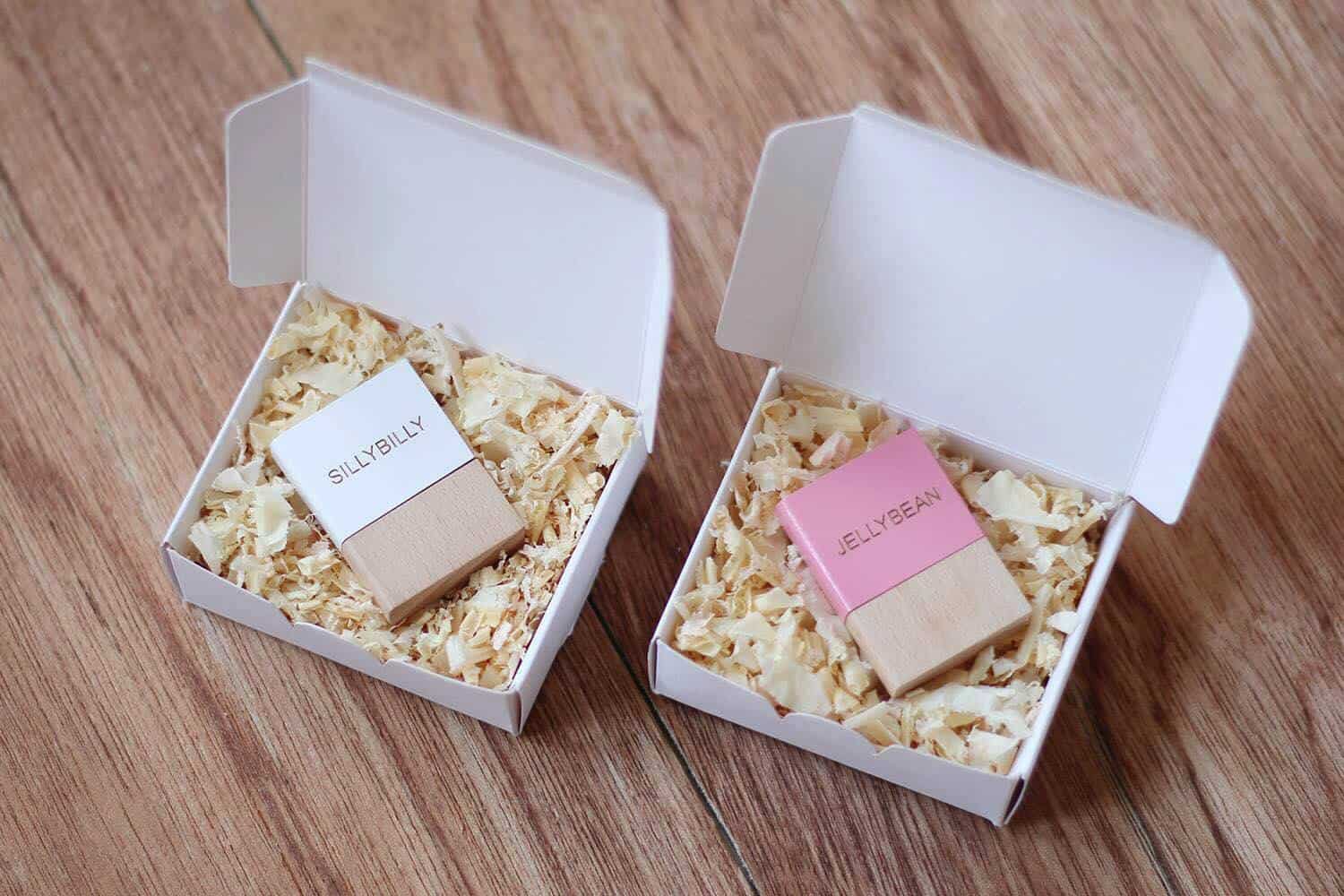 In a world where the dollar reigns king, and e-commerce becomes increasingly cutthroat, it's safe to say that the guys behind ShopJJ are refreshingly candid and authentic in their cause.
The trio proves that sometimes it doesn't take a Jack Ma level budget for success, but instead, a few good friends and a common appreciation for the world around you.
To catch them at upcoming events, follow them on their Facebook and Instagram, or just jump in and get shopping on their site.