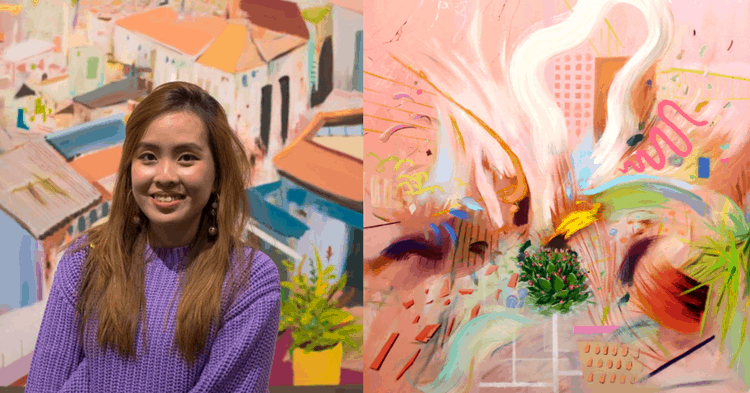 Not many people have the passion and guts to pursue their dreams – to put themselves out there and actually conquer the world.
Chloe Ong, a 23-year-old Singaporean artist is not only pursuing her passion but also winning hearts and awards alike. I got in touch with her to understand her journey thus far.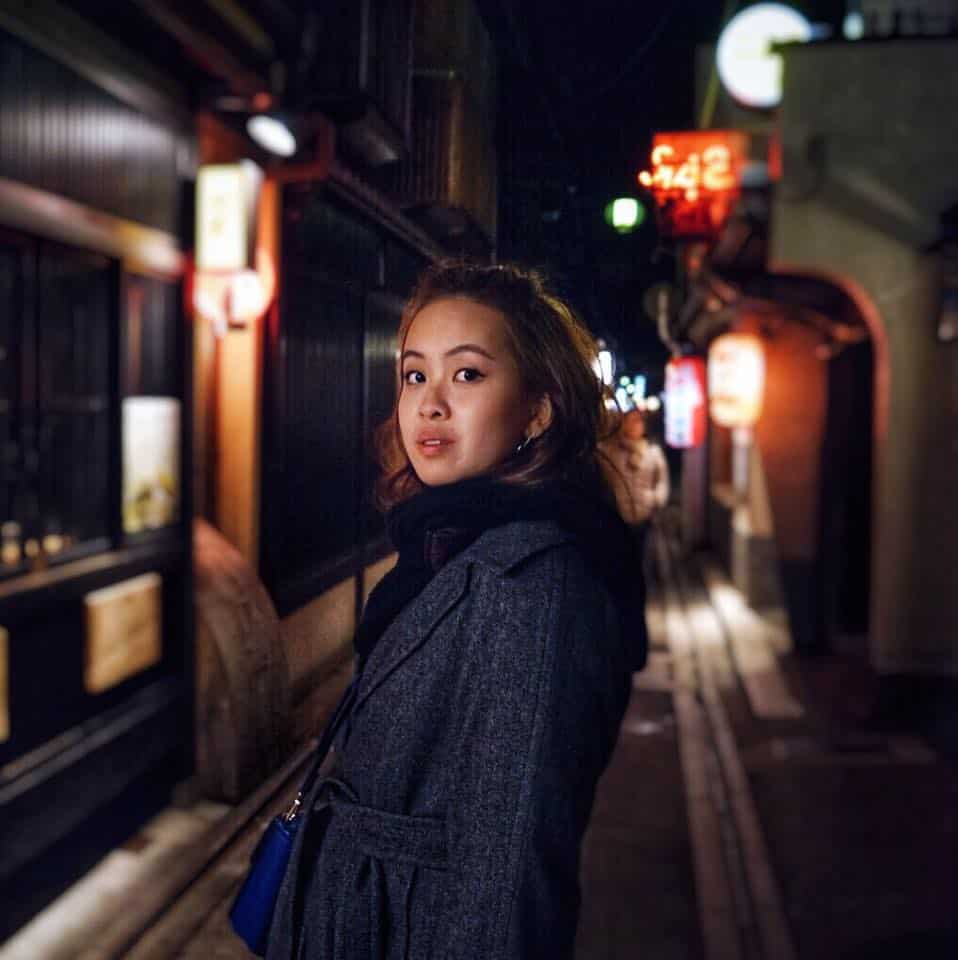 She recently won the Young Artist Award at the prestigious Lynn Painter-Stainers Prize for her painting titled "Roof Terrace" in London. This coveted award is worth £4,000 and is presented to promising artists under 25 years of age.
On her win, she says: "I was happy to be shortlisted and did not expect to win. It is not easy for foreign artists to beat chances as there are a lot of reservations for citizens."
"Roof Terrace" was inspired by her trip to Morocco last year.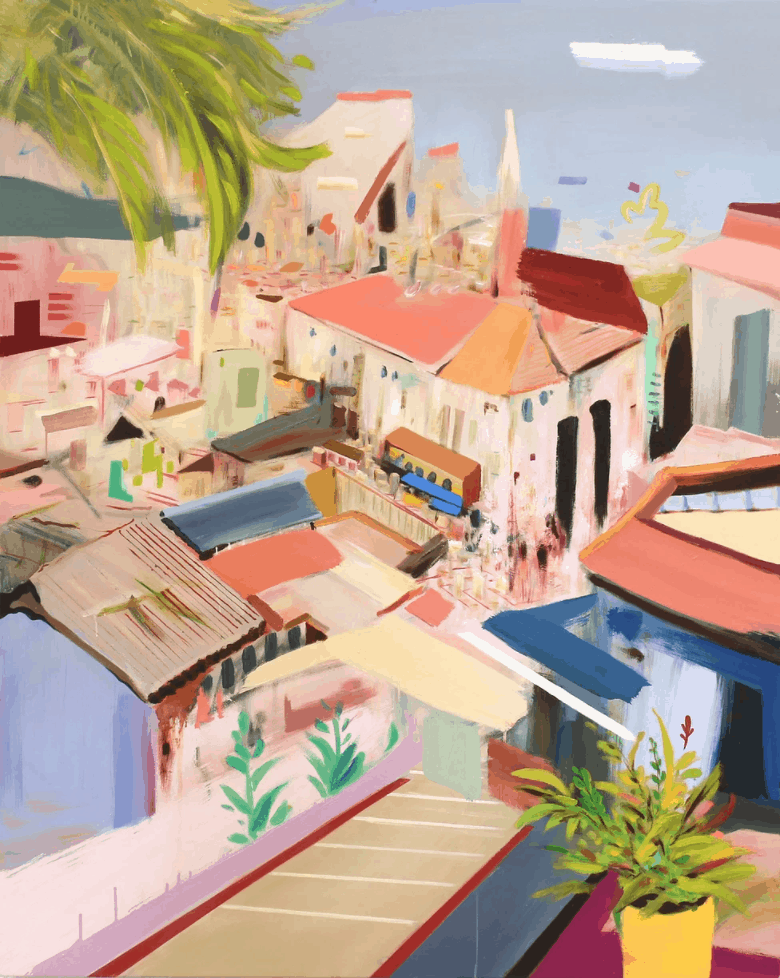 She found herself enjoying stunning views from the rooftops in cities like Marrakesh and Fez. Later, she decided to interpret it through her craft. "I wanted to capture the sensation of standing on the roof terrace overlooking the city in the heat," she says.
Chloe currently lives in London where she is completing her postgraduate studies at the Slade School of Fine Art.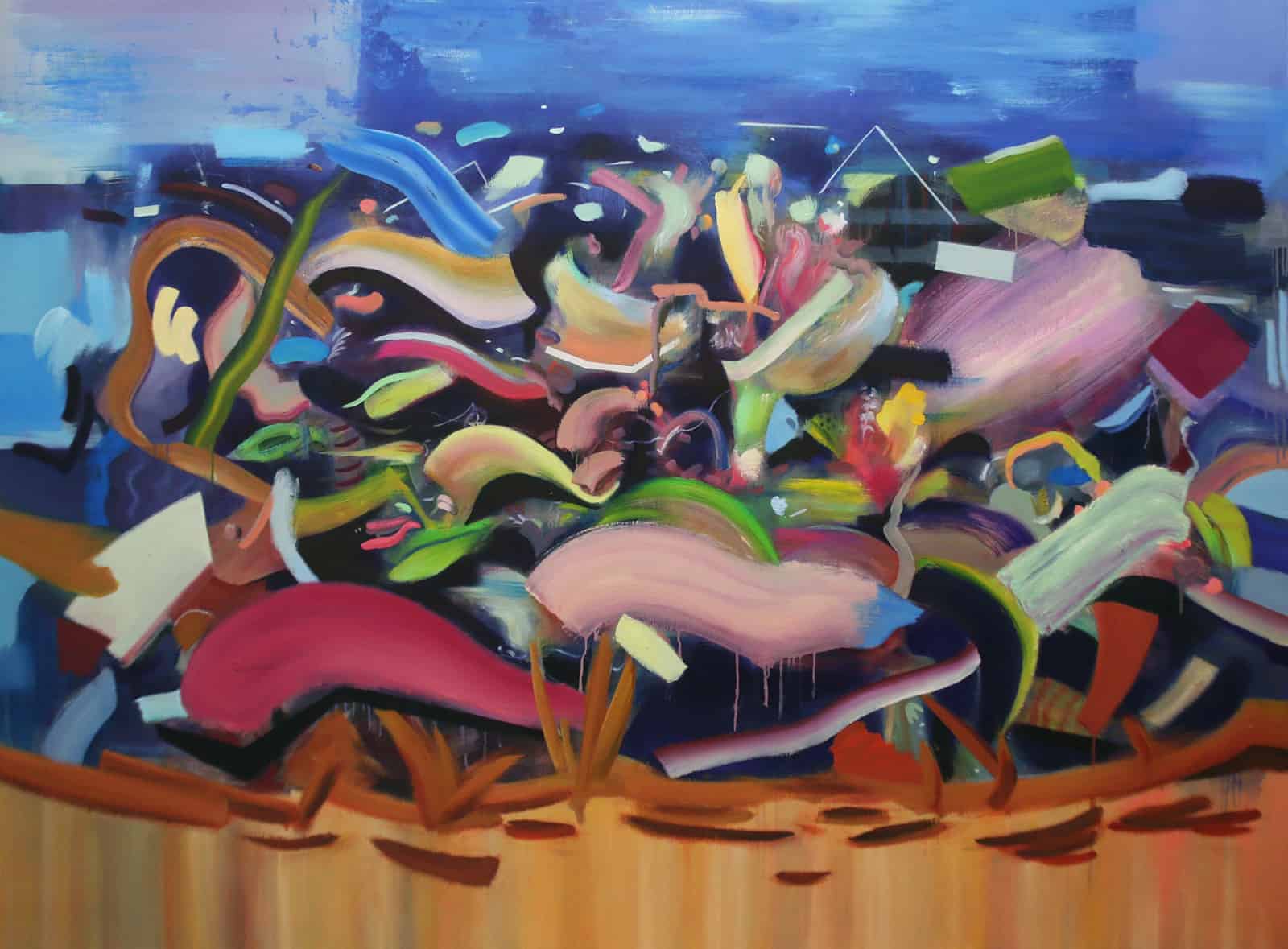 Her style is rather unique – she captures the cultural blend of East and West and portrays it in her paintings.
Though she is generally inspired by places she visits, it is hard to relate her paintings to a specific location. Her work transcends reality and depicts something surreal and beautiful.
A Diverse Culture and History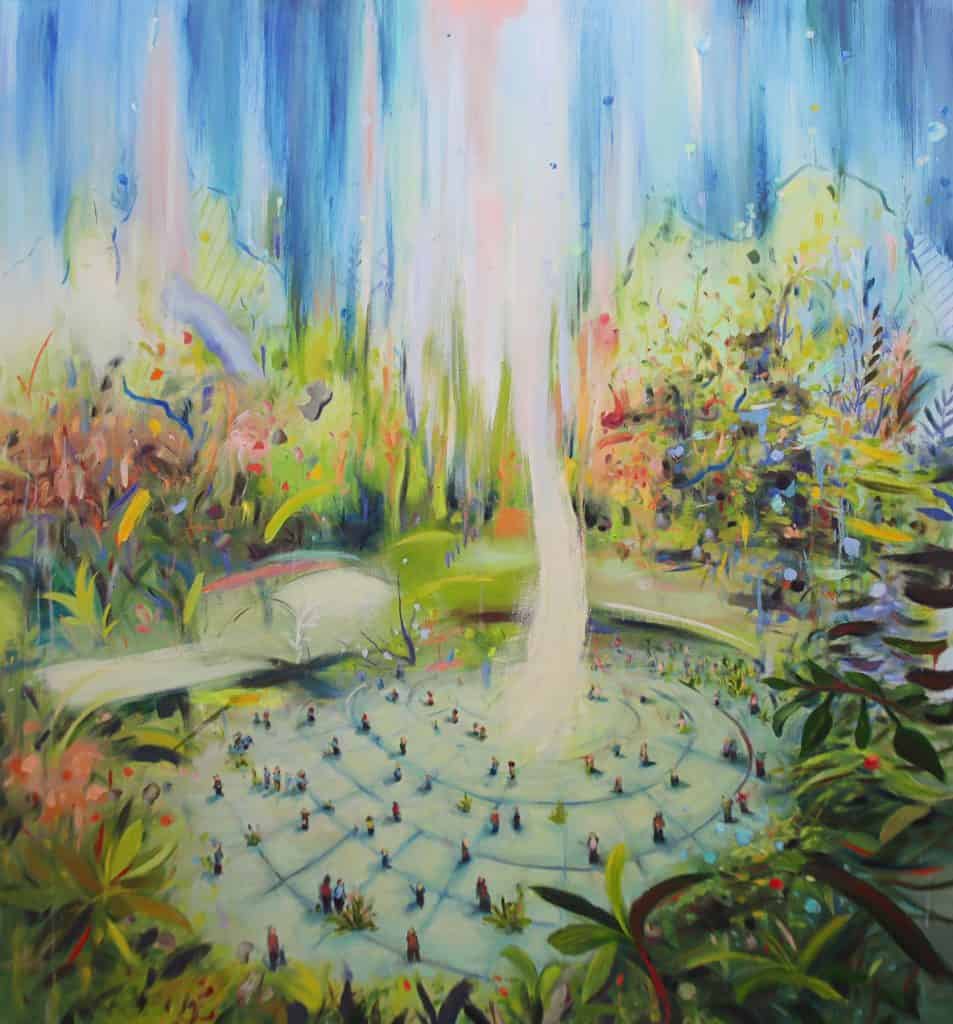 Growing up in Singapore inspired the artist in Chloe. She was deeply influenced by the different styles of art and architecture in the city. She was also amazed by the blend of ethnic and contemporary in the cultural landscape of this country.
In fact, she started painting as a child – her first art teacher was a neighbour who was happened to be a watercolour artist.
"It started with my interest in capturing abandoned buildings that are constantly undergoing changes. My older works are inspired by ruins found around Southeast Asia."
"Recently, I have been exploring on themes of artificial nature and futuristic architecture inspired by places I have travelled to."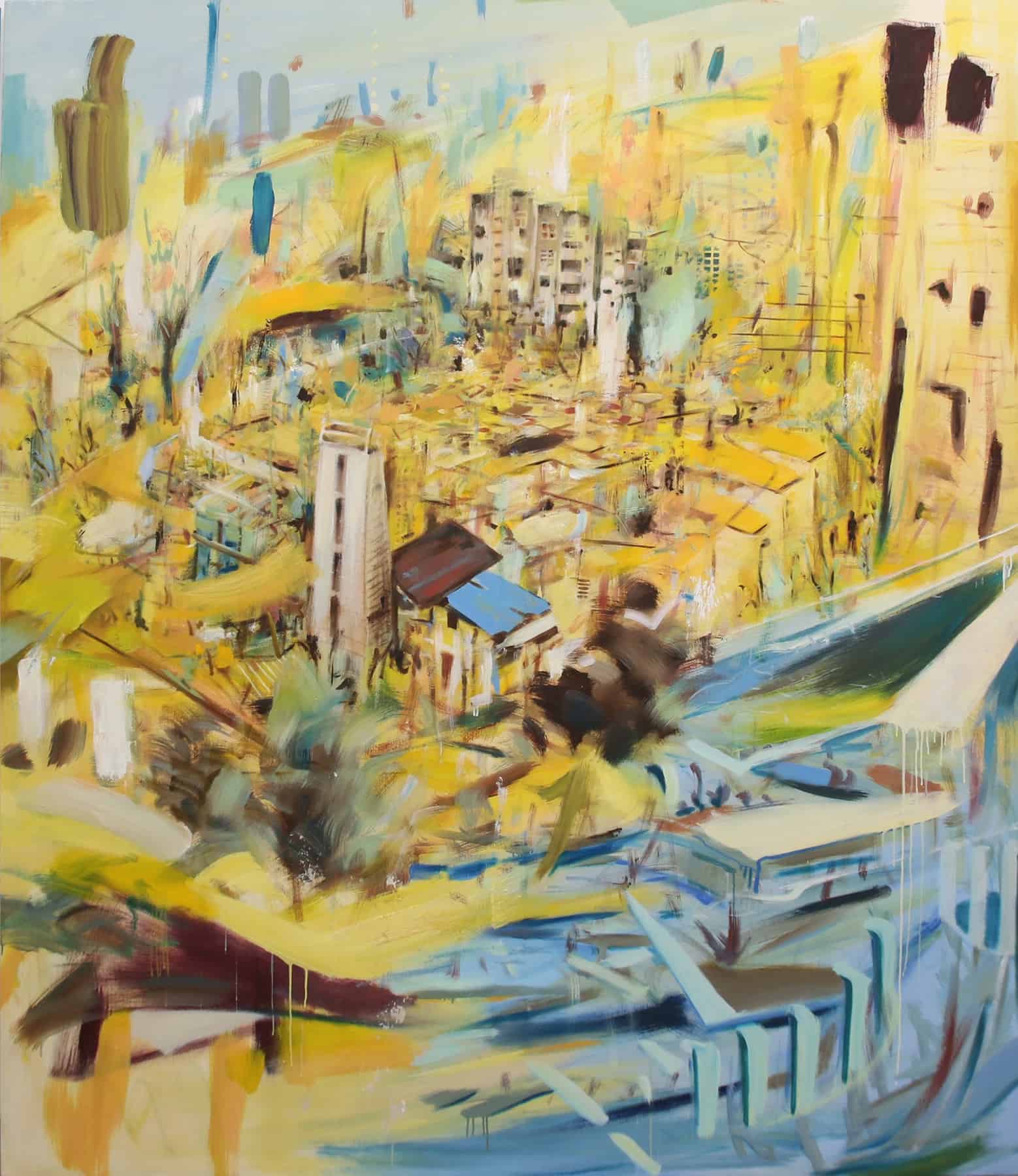 Her work began to get recognition here in Singapore during 2010 to 2011. In 2010, her work was published for the first time by Singapore Press Holdings.
Chloe's work was also displayed during the 30th United Overseas Bank Painting Of the Year Exhibition at Singapore Esplanade in the year 2011. She won the Platinum Award then.
There was no stopping her from here.
She went on to do exhibitions and win awards, not only in Singapore but in different parts of the world.
Ephemeral Utopia
A solo exhibition at the New York Studio School Gallery in the year 2015 marked the breakthrough moment in Chloe's career as an independent artist.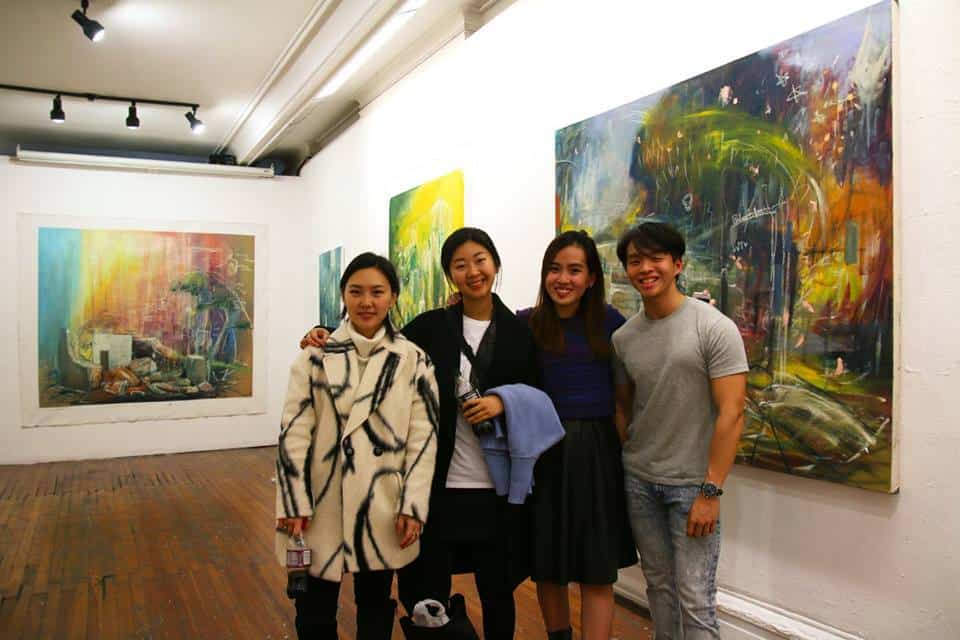 She bagged this opportunity while she was completing a Certificate Program at New York Studio School of Drawing, Painting and Sculpture.
Chloe believes that despite so many achievements at such young age, she still has a long way to go.
She is focused towards her work and looks at every opportunity as a challenge to better her craft. "I think the hardest part is to constantly challenge myself to develop my style further and to keep learning new things", she tells me.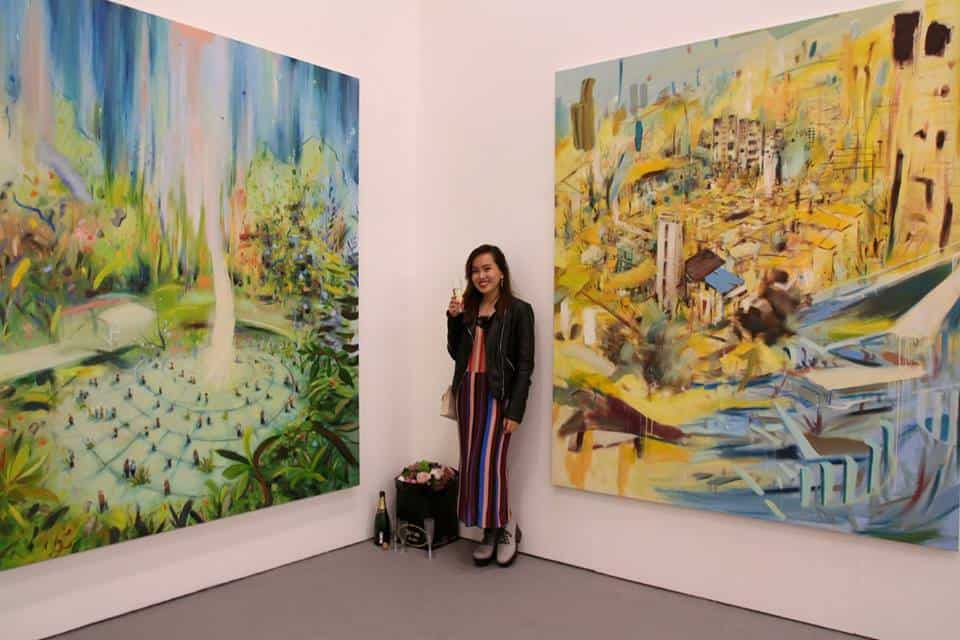 She looks up to the work of other artists and draws inspiration from them. Needless to say, art shows and exhibitions are her favourite places. She loves to observe the work of different artists – their themes and technicalities.
"One of my favourite shows in Singapore was the Chua Ek Kay and Wu Guanzhong Exhibition at the National Gallery Singapore in Summer 2016. I loved the David Hockney show at the Tate last year; his use of colours was really beautiful."
Appreciation and Recognition
This young artist is an inspiration to so many aspirants in Singapore and all across the world. I decide to ask what keeps her going and what gave her that tiny little nudge to perform better as an artist.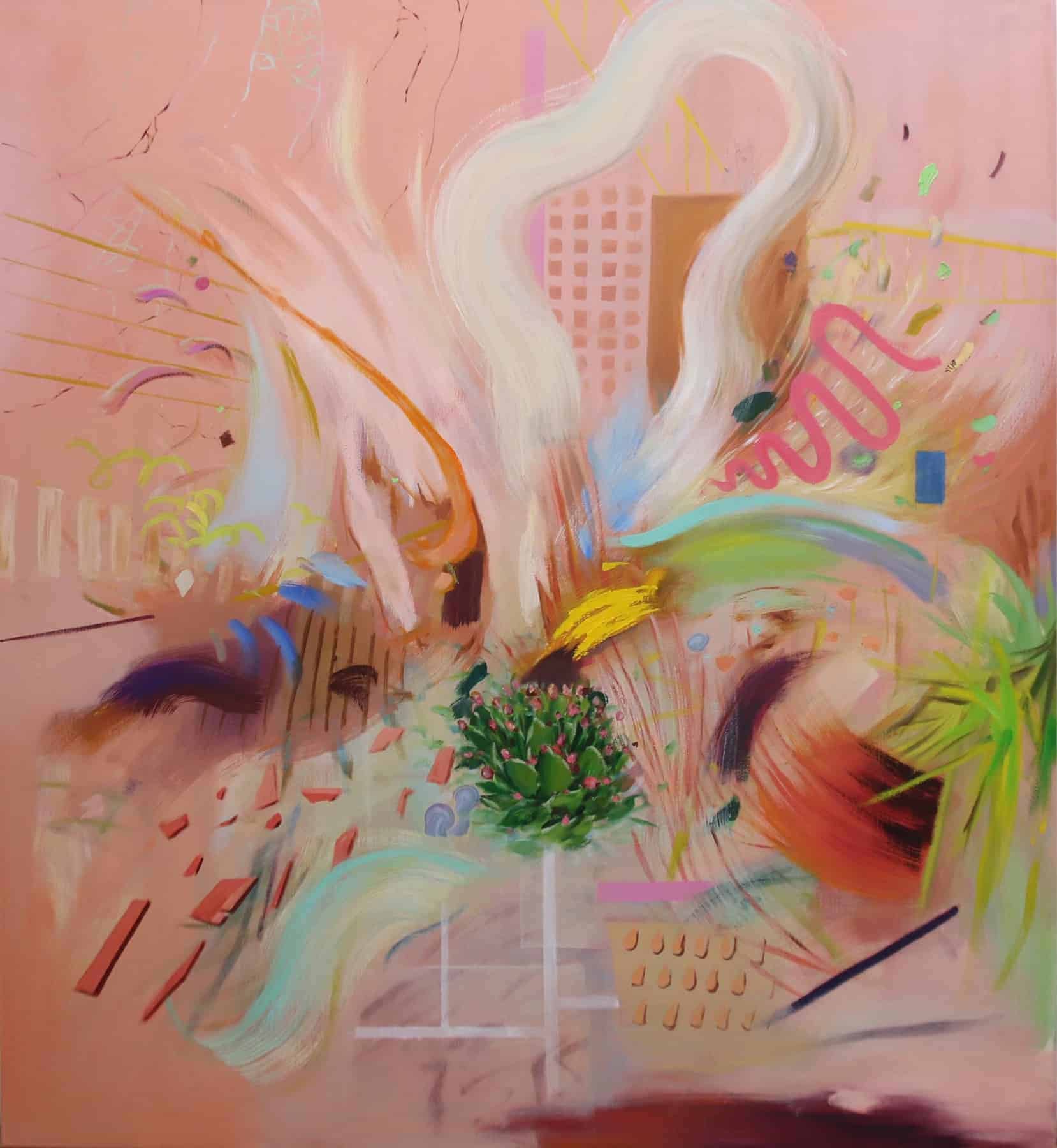 She says that whenever she realizes that someone remembers her by her work or appreciates her art, those are the moments when she is the happiest. Of course, awards and accolades mean a lot but even a patron walking up to her during an exhibition and appreciating her work makes her day!
She dreams to leave a mark of Singaporean art on the global map.
To see more of her work, click here.