Plenty of media buzz has gone around about the space business since Elon Musk announced plans for Space X to colonise planet Mars and introduce Space Tourism for the masses in the near future. We've already heard this year that Australia will be setting up a space agency soon—so when will it be our turn?
It might be hard to imagine a small nation like ours having rocket launch pads and sending humans into space. But the National University of Singapore has recently launched not one, but two satellites into a near-equatorial orbit! So does this mean that a small country like Singapore has a role in global space activities? Are there reasons for Singaporeans to get excited about space travel?
The world currently spends billions of dollars on commercial space products and services. These include telecommunications, broadcasting, earth observation, commercial infrastructure and support industries. Although space-tech is an industry traditionally dominated by Western economies, Asian economies are playing a bigger role in space activities.
For example, India's space agency has already sent a probe to Mars to orbit the planet, whereas China has used a quantum satellite to transmit 'unhackable data' to improve cybersecurity.
Nanyang Technology University has also taken a huge step earlier this year by collaborating with Kyushu Institute of Technology to launch Singapore's first satellite from the International Space Station. The satellite called AOBA VELOX-III weighs a mere 2kg and houses a state-of-the-art pulsed plasma thruster that can double the flight time of nano-satellites.
Singapore has a population of approximately 5 million people. But take Denmark for example. They have a population size similar to ours (6 million), and they currently employ up to 1,500 people in the space industry with a turnover of close to S$1 billion.
In this case, size does not really matter. We can definitely build our own space sector.
How Close Are We At Sending A Singaporean Into Space?
The closest we have come was two years ago when Singaporean firm, In.Genius announced its plan to launch a space capsule with a Singaporean as its pilot into near space (20km above sea level) on August 9, National Day to mark our country's 50th birthday.
More than 150 Singaporeans applied and over 20 of them were shortlisted, mostly pilots for SIA. However, the project faced numerous obstacles, from the Civil Aviation Authority of Singapore (CAAS) disallowing such flights due to safety risks, to failure to finish the spacecraft due to a 'component issue'. The project so far has yet to materialise.
Nonetheless, the Singapore government sees the value of space technology and we have witnesseed a growing local space-tech ecosystem over the last couple of years. Recently, local space-tech startup, Gilmour Space was awarded a grant by Singapore's National Additive Manufacturing Innovation Cluster (NAMIC) to develop aerospace-related 3D printing capabilities with the Singapore University of Technology & Design (SUTD).
Many of these space-focused startups are not just about inventing new technologies but also nurturing space enthusiasts and entrepreneurs. Let's find out who they are:
Gilmour Space was founded in 2013. They are currently based in Singapore and Australia. Their work focuses on rocket technology, developing and launching hybrid rocket satellite launch vehicles that run on 3D printed fuel.
Astroscale is a satellite services company that started in Singapore in 2013. Their work focuses on space debris removal and on-orbit technologies.
Spire started in Singapore since 2014 and focuses their efforts on space data technology and nanosatellite technology.
BSE started in 2015. They focus efforts on developing the local space-tech ecosystem through education, training, and startup incubation.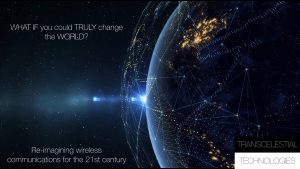 Transcelestial started in 2017 and works on space laser communication to replace existing radio wave technology.
The startups listed above will all be participating in the World Space Week Singapore happening from 4th October to 10th October 2017.
World Space Week
This year's event will be hosted by Singapore from 4th October to 10th October. There will be a line up of speeches and workshops by professors and experts in the space industry to provide some answers on Singapore's current involvement in space venture.
On 7th October, the space lab team that sent Singapore's first experiment into space will be giving a presentation on their results and future plans.
Throughout the week, there are also interactive games that use augmented reality to let you experience living in space, live planetarium shows, and opportunities to visit the observatory at the Singapore Science Centre.
Click here to view the full list of programs.