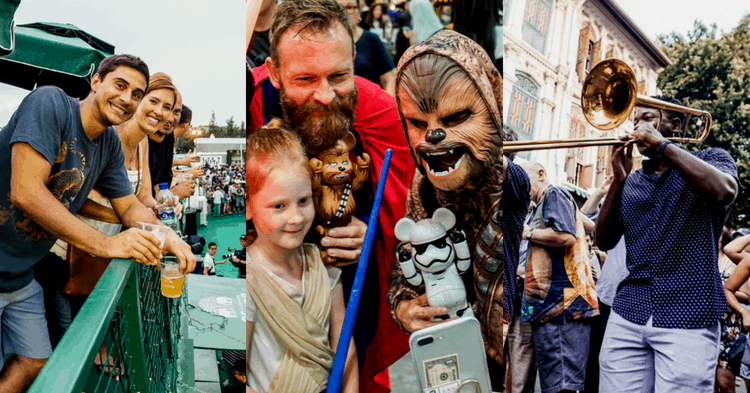 The final quarter of the year is fast approaching, and there's no time to be idling.
If you thought August was lit, you're in for a whole lotta crazy this September. Gear up for tons of local-loving pop-ups, eco-warrior approved events and fist-thumping concerts.
1. Ground Zero Market
Who ever said that conscious and sustainable living is impossible in Singapore?
Ground Zero Market, a conscious living event, will teach you a thing or two about living a sustainable life in Singapore. Look forward to upcycling workshops, educational talks and film screenings to raise awareness on the issues of excessive consumerism.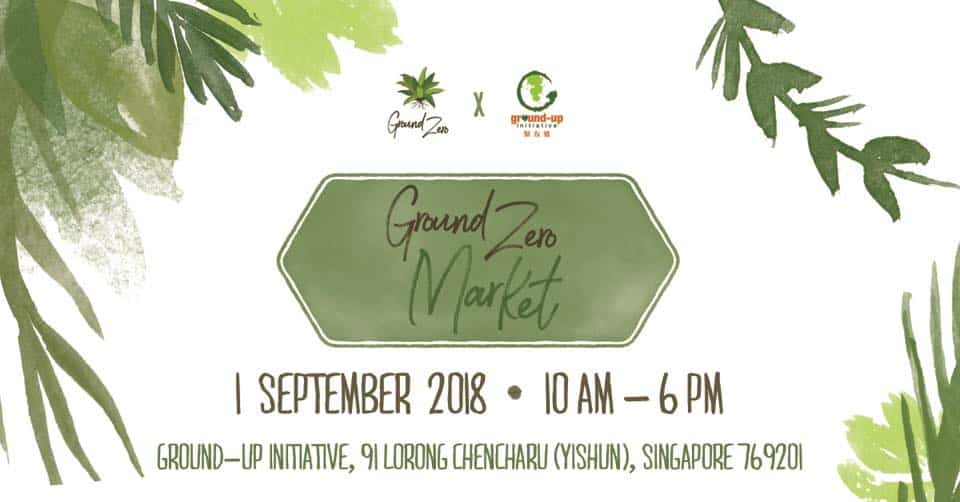 Sign up with GWS Living Art to make your own terrarium or craft your own eco-friendly and cruelty-free shoes with Taikensonzai x Lisa Teng Studios: Shoes & Stuff.
Chill out with eco-warriors, sip on vegan coffee, donate food, adopt a plant, put together a zero-waste kit or spread good vibes only with some mindful yoga.
1 Sept
Kampung Kampus, 91 Lorong Chencharu
2. The More We Get Together: Singapore's Playground 1930 – 2030
From impromptu play spaces to functional swings and see-saws, as well as the iconic dragon playgrounds of Toa Payoh, Singaporeans of all ages will be able to take a walk down memory lane at this exhibition.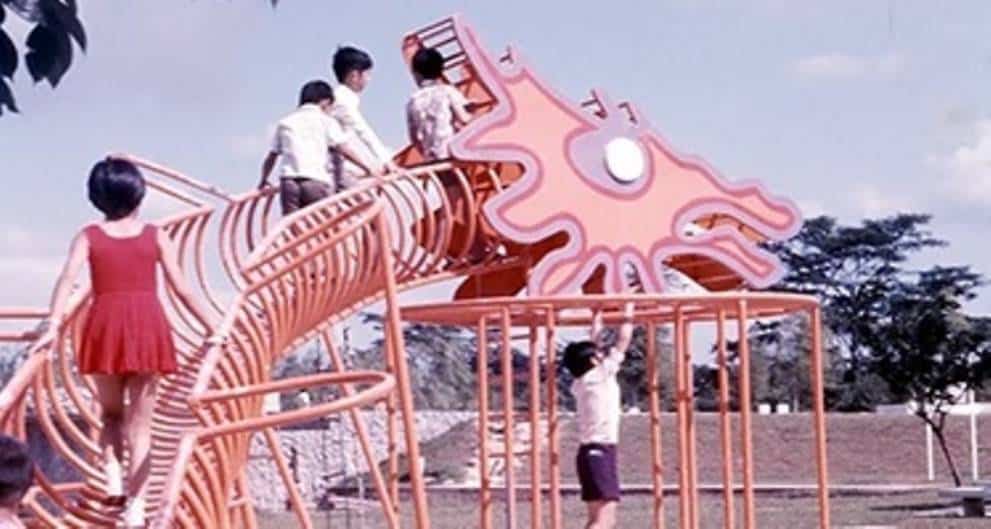 For the first time, the museum has collaborated with the Housing & Development Board to celebrate the historical icon that is Singapore playgrounds. Journeying through 100 years, the exhibition reminisces on the crucial development of local playgrounds past, and explores their evolving role in the decades to come.
Four "vignettes" (or rooms) even creatively incorporate classic playground textures (think mosaic tiles and rubber flooring) into the design for a nostalgic walk through history.
Don't be mistaken – this exhibition isn't just for the young, but also the young at heart.
Until 30 Sept
National Museum of Singapore, Stamford Gallery
3. Chang Sensory Trails 2018
Gather round, lovers of Thai cuisine, and take a break from Golden Mile Complex. If you remember your blissful time spent at Chang Sensory Trails last year, the event is back.
With 24 home-style dishes from restaurants like Aroy Dee, Little Elephant, Gin Khao, and Baan Ying, you're guaranteed a feast at this 2-day event. Tuck into the likes of watermelon fried rice, Thai style fish and chips and grilled skewers.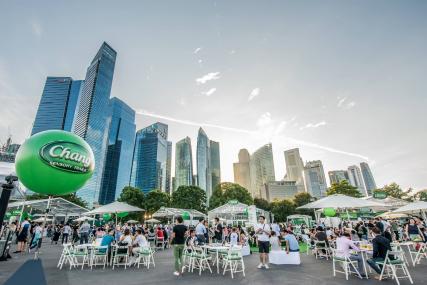 Like last year, the event will include live music shows – from O.K READY! and cover band 53A, fronted by lead vocalist Sara Wee. Come hungry, and come early.
Until 1 Sept
The Lawn @ Marina Bay
4. Beerfest Asia
You don't need any particular reason to down a pint of beer, but if there's one celebration that absolutely calls for it, it's Beerfest Asia.
The 2018 edition of Beerfest Asia, which happens to be the festival's 10th anniversary, will be held at The Meadow at Gardens by the Bay. As such, expect a supersized edition, with the bigger venue and an even larger range of local and international beers; over 600, up from last year's 500.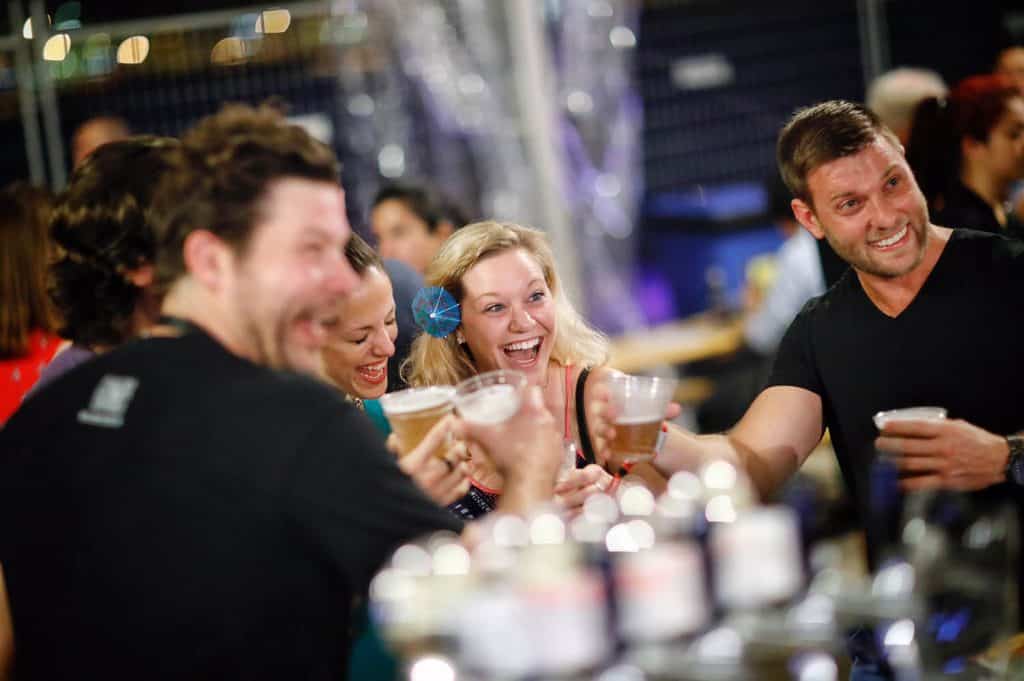 On top of that, look forward to five tents of live music performances and DJ acts, as well as a sizeable selection of food options ranging from German bar bites to local delights.
Don't just open your eyes (and palates) to all these different brews; learn how to make your own DIY brew with Beerfest Asia's daily beer workshops, and maybe you'll soon have your own booth at Beerfest Asia someday.
Until 2 Sept
The Meadows at Gardens By The Bay
5. Great Meat Feast
Meat lovers, your time has come. The Carvery's notorious Great Meat Feast is back, and it's definitely drool-worthy. For a month, five quality cuts of beef will be available on rotation, all prepared in-house and carved on the 3-metre-long carving station.
Sample the lesser known Zebu beef from Brazil, Japanese Aomori Rice beef that boasts exquisite marbling, or New Zealander beef from Cape Grim, regularly touted as home to the cleanest air in the world.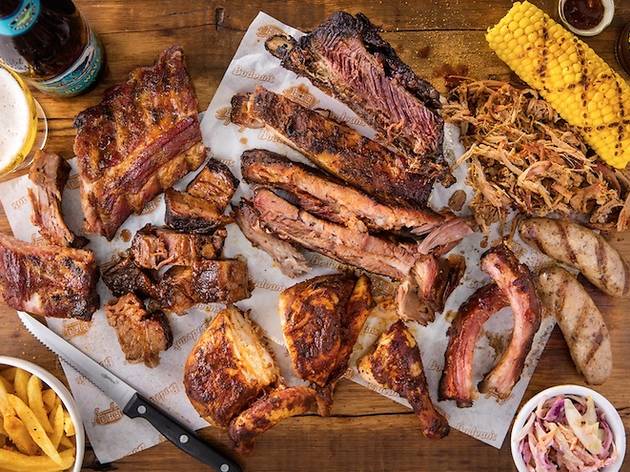 Also available are the Mayura full-blooded wagyu beef from Australia and the ever-popular cut of American Angus beef.
If beef isn't so much your thing, there's still Rotisserie Chicken, New Zealand Leg of Lamb, and Crispy Pork Knuckle for you to devour on. But one thing's for certain, there'll definitely be more meat than you can eat, no matter how hungry you come.
28 Sep to 22 Oct
The Carvery, Park Hotel Alexandra
6. Israel Film Festival
The Israel Film Festival – one of the mainstays of the local film calendar – returns for its 26th edition with a small but concise line-up of five award-winning works. The festival opens and closes with Longing, a black comedy following a middle-aged bachelor who suddenly learns he has a 20-year-old son from his past, and must now navigate this new crossroad.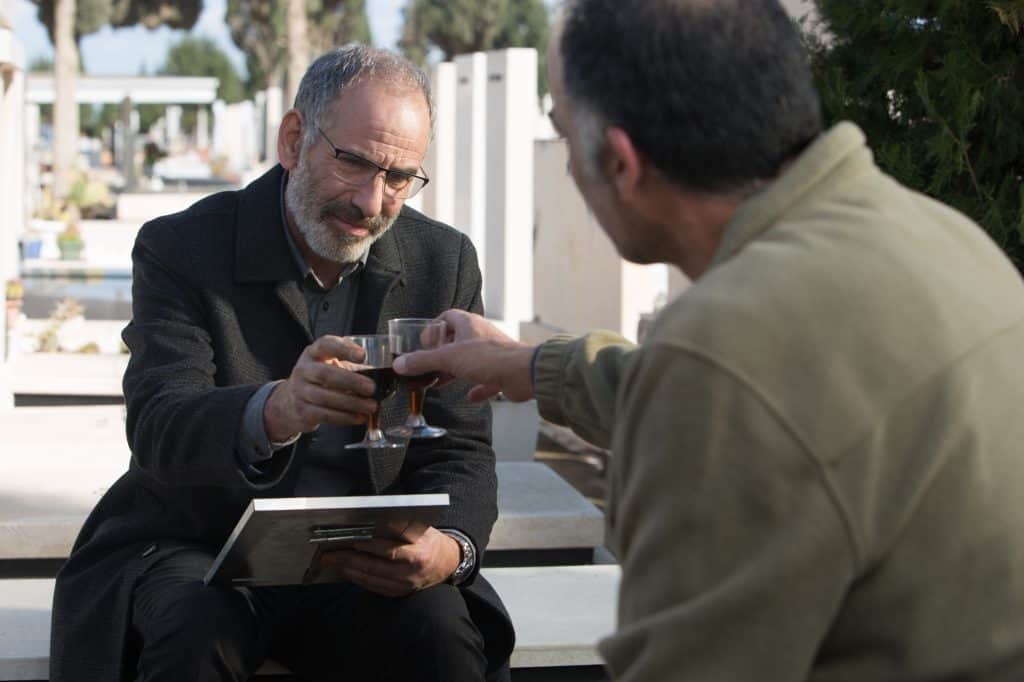 There's also The Cakemaker, which explores an unusual triangle relationship between two men and a woman, that's garnered a 100% rating on Rotten Tomatoes, so don't miss out on this one.
Until 2 Sept
The Projector, Golden Mile Tower
7. Liquid State X Zouk Presents Alan Walker, Seungri & Corsak
Having launched earlier this May with a sold-out show in Seoul, South Korea, Liquid State will be touching down in Singapore this September 12, 2018 for the second edition of its Liquid Nights concept.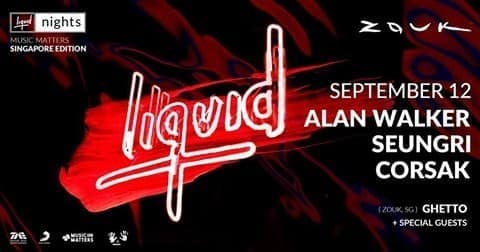 Get ready for an all-star lineup of electronic acts by Alan Walker, Seungri of Big Bang fame, and CORSAK along with resident DJ Ghetto. Adding to the hype, Liquid Nights will officially close Music Matters Live so you definitely don't want to miss it.
12 Sept
Zouk Singapore
8. Bites And Vibes Festival By Foodpanda
We've seen a number of awesome block parties happen the past years, but the more the merrier, we say. And thanks to good ol' Foodpanda (in collab with Sunshine Nation), there's now one more annual block party to look forward to – and it's a plastic-free one at that.
The food and beverage choices range from Singapore's most popular restaurants so you'll definitely be spoilt for choice. Think fine sumptuous dim sum from the Dumpling Darlings, Mexican fare from Vatos Urban Tacos along with crowd pleasers Park Bench Deli and Ben&Jerry's.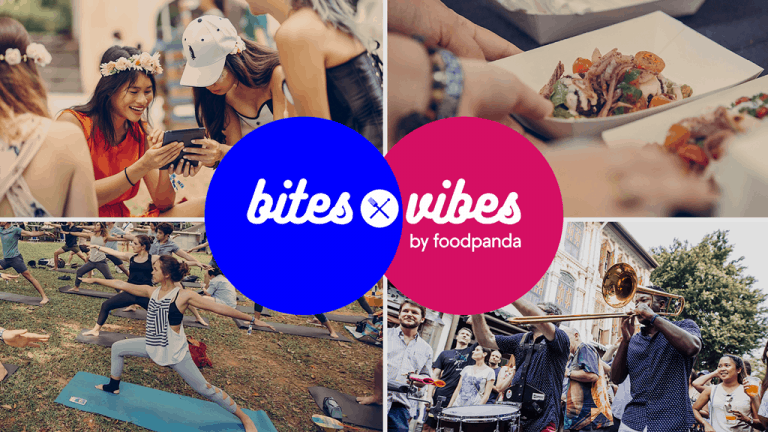 To satisfy your drink cravings in the best way possible, get refreshing cocktails shaken and stirred by the leading mixologists from Proof & Co. –  the group behind 28 HongKong Street and Manhattan.
To complete the block party vibe, there is also the option to engage in free fitness classes or just have fun and mess around with lawn games like XXL Jenga. Bringing the tunes are both local and international acts including Sam Rui, Maricelle and DJ Mack Hampson, who'll be serenading us with their best throughout the day.
9 Sept
Amoy Street
9. Asian Restored Classics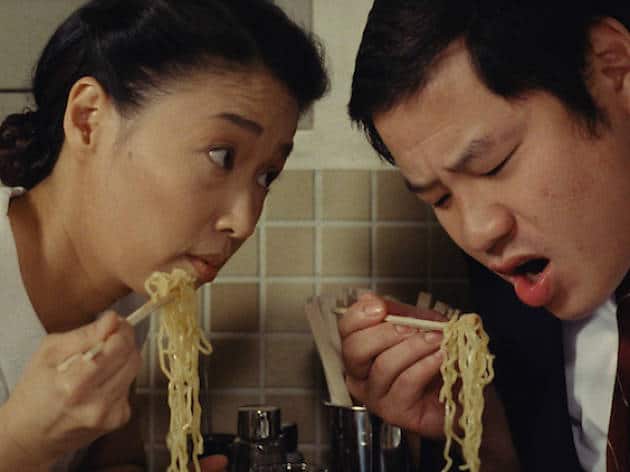 Film festival fever comes in hot and heavy with the annual Asian Restored Classics, which this year features nine restored films across Asia from the '20s to the '90s.
This year's line-up sees a thoughtfully curated mix of countries, so whether you're in the mood for a Hong Kong indie flick, a Japanese ramen comedy, or even a Singaporean-Malaysian horror film, you'll find something to enjoy at the festival.
Until 2 Sept
National Museum of Singapore
10. Singapore Toy, Game And Comic Convention
Singapore's largest pop culture convention returns with a vengeance, with dazzling displays of cosplay pageantry, exhilarating eSports contests and appearances from iconic artists.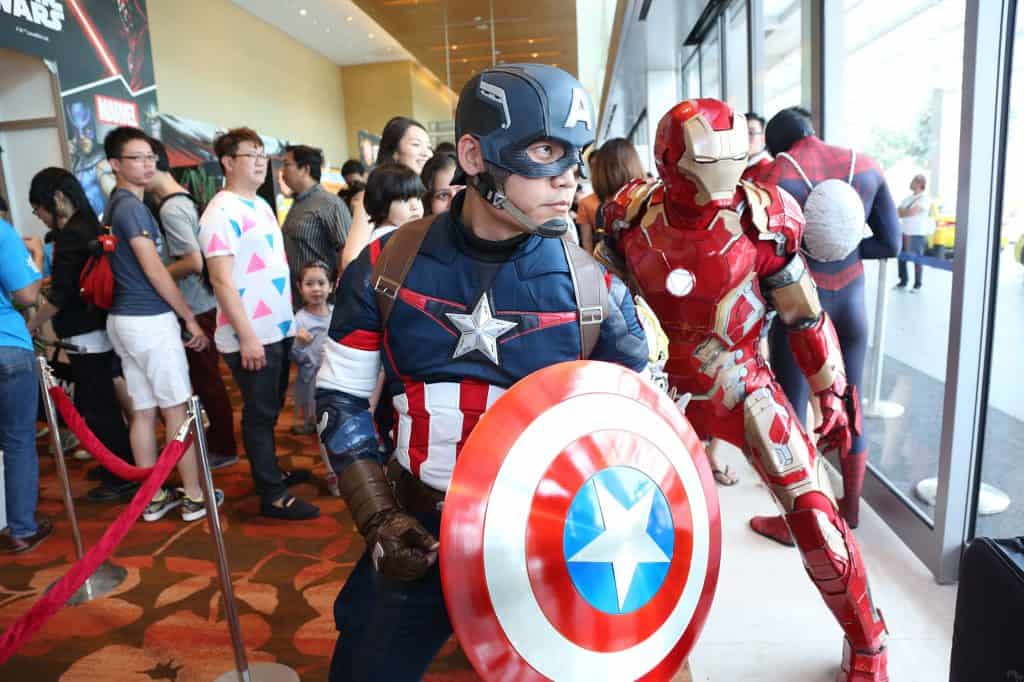 The biggest highlight this year has to be the appearance of Marvel Studios' Head of Visual Development Ryan Meinerding, who's worked on titles like Thor, Captain America: The First Avenger, Avengers: Age of Ultron, Avengers: Infinity War and Black Panther, as part of STGCC's celebration of Marvel Cinematic Universe's 10th anniversary.
Moving away from all things Marvel, this event also features a Harry Potter universe constructed entirely from LEGO bricks and a Voltron-themed lion figurines display.
8 to 9 Sept
Marina Bay Sands Convention Centre
11. Wu Guanzhong: Expressions Of Pen & Palette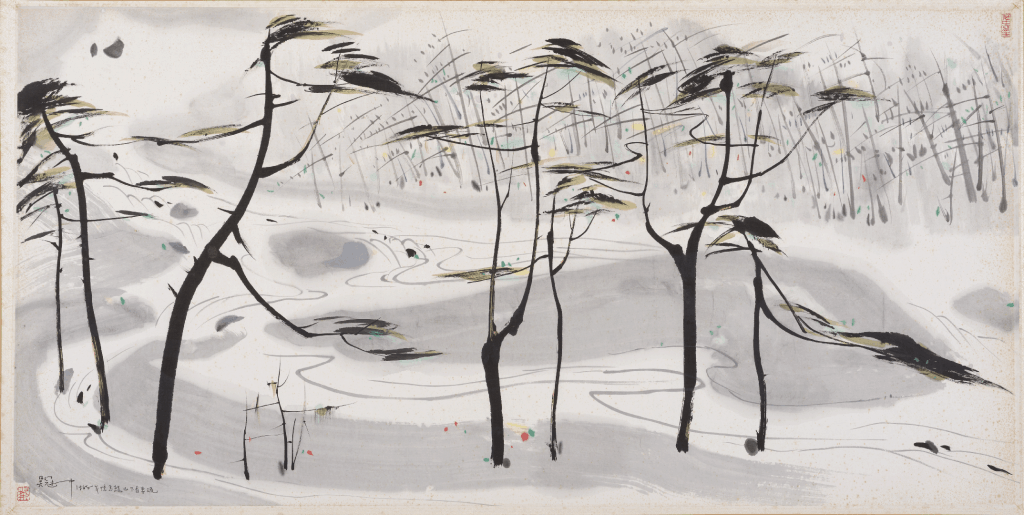 To commemorate the centennial year of Chinese ink master Wu Guanzhong's birth, National Gallery Singapore opens its doors and invites all art types for a celebratory toast.
The nearly 50 works on show span five decades of his career and range from his plein-air paintings of the river towns of Jiangnan, China, where he grew up, to the countryside where he was sent to labour during the Cultural Revolution.
Until 29 Sept
National Gallery Singapore
12. Snakehips Presented By Collective Minds x Kilo Lounge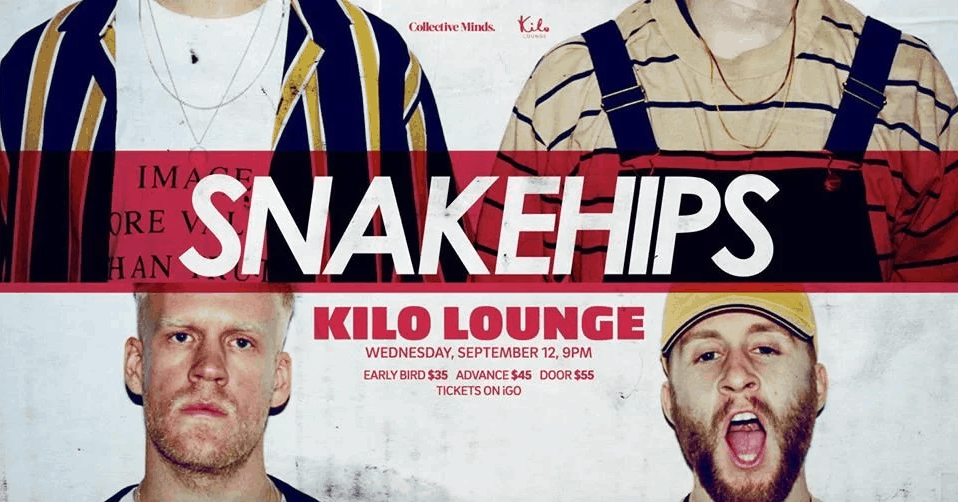 From creating chart-topping remixes for Banks, The Weeknd and Wild Belle to going platinum, this UK-based duo has garnered quite the reputation in the EDM scene.
And now, they're bringing their old school R&B and 90s hip-hop-inspired tracks to Singapore for a one-night-only party at Kilo Lounge.
12 Sept
Kilo Lounge
Website
13. Music Matters Live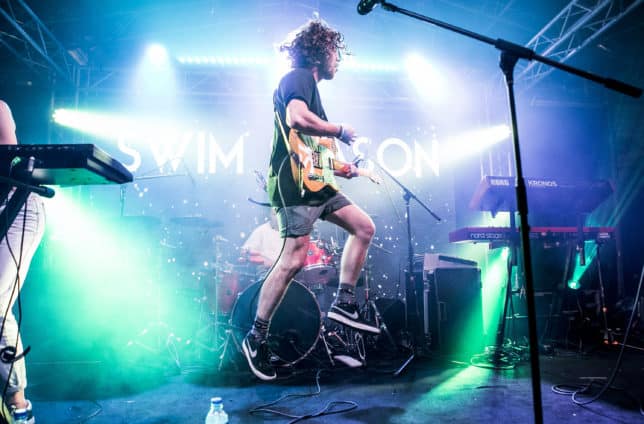 Back for its 13th instalment, Music Matters Live is set to return to Singapore in September as part of the All That Matters conference. The indie music festival is amplifying the experience with a monster lineup of over 30 emerging acts from more than 14 countries – so you can definitely expect some smashing riffs.
Headliners Fairchild (AUS), SONAONE (MY), Soundwave (ID) and Theia (NZ) will be tearing up the stage at Clarke Quay's Fountain Square as well as several other venues including CHIJMES, Barber Shop by Timbre and CANVAS.
Did we mention that all of these performances are free?
7 to 12 Sep
Facebook
14. Ballet Under The Stars
Pack a picnic basket and relax under the stars at Fort Canning Green with an enchanting performance by Singapore Dance Theatre.
Gracing the lush Fort Canning Green, Ballet Under the Stars returns to showcase three captivating dance performances – George Balanchine's The Four Temperaments, François Klaus' Midnight Waltzesand Edward Liang's 13th Heaven – for its 23rd edition.
Sit back and relax with a glass of wine in hand as you enter the dreamy world of classical and contemporary ballet, in celebration of Singapore Dance Theatre's 30th Anniversary.
Until 9 Sept
Fort Canning Green