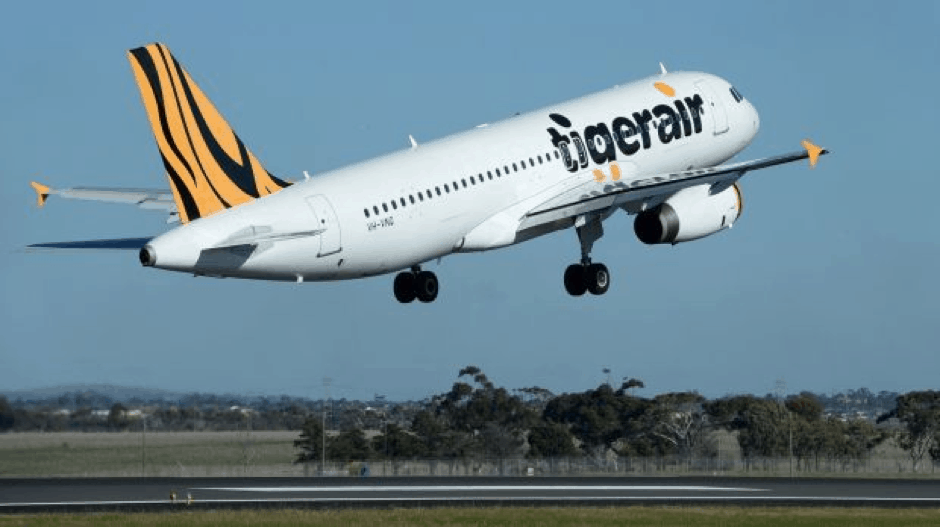 Did you even know that they were merging?
Come 25 July 2017, local budget airline Tigerair will be scooting off into oblivion as it completely integrates and operates all flights under the Scoot brand. This comes as a strategic move considering how Tigerair has been struggling to keep up with regional competitors such as AirAsia and Jetstar, and has been struggling with losses for several years.
But what does this merger bode for us regular customers? Here are some things to look out for before your next budget flight out.
Changes in Flight Designator Code


Source
If you're a frequent flyer, you will notice that the official designator code for Scoot flights is TZ. Once the merger's effective and both Scoot and Tigerair are operating under a common license, the designator code will be altered to TR—so, if you were originally booked to travel on TZ 1136 from Singapore to Taiwan, your new flight designator code will be TR 1136.
Be sure to keep an eye (or ear) out for the updated flight numbers so you don't miss your ticket out!

A Single Site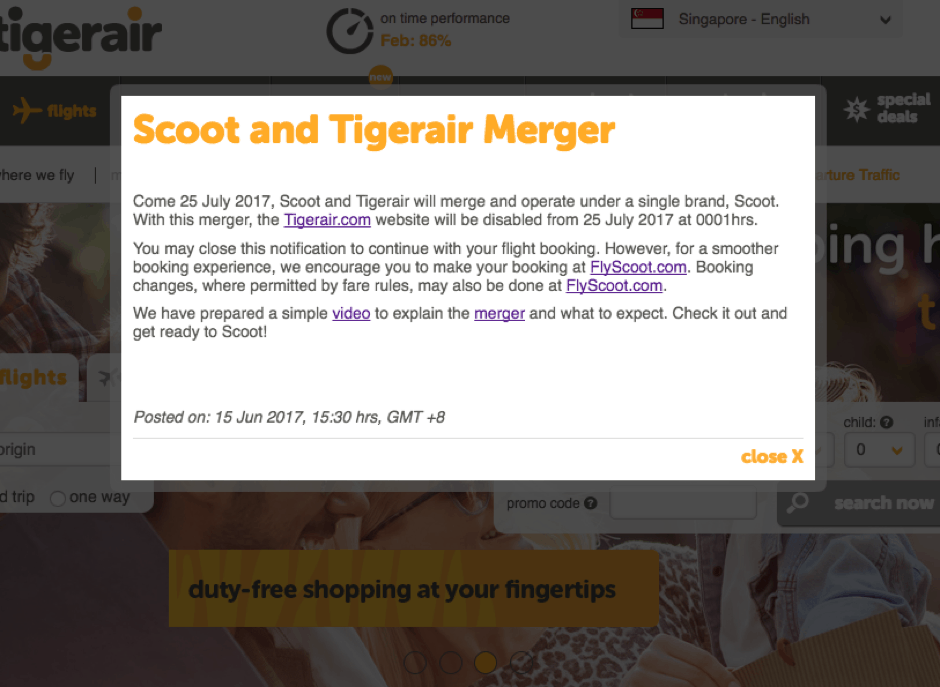 Source
The Tigerair.com website will be disabled with effect from 25 July 2017 at 12:01 a.m. whereas FlyScoot.com will become the sole booking platform for all flights currently operated by both airlines.
Sure, you can still book your flights via Tigerair in the meantime, but why go through the trouble? A smoother booking experience is on the table when everything's carried out on one single site, enhanced to manage both Scoot and Tigerair flights right now.

Integration of Boeing & Airbus Aircrafts

Source
Tigerair's Airbus A320-family aircrafts will come under the Scoot fleet, alongside the Boeing 787 Dreamliner aircrafts. If you're especially particular about the type of plane you step into, the aircraft type operated for each flight will be indicated during the online flight selection and booking process so that you can make a savvier decision at checkout.

Tigerair Itineraries Will Still Be Valid
Booked your flight with Tigerair in advance? Don't worry, your old Tigerair-branded itinerary will still be accepted as proof of booking and for check-in.
If you have a flight booking scheduled on 25 July or later (whether with Scoot or with Tigerair), you will be contacted via e-mail before 23 July. However, Scoot still encourages you to obtain the latest itinerary through the Manage My Booking portal on FlyScoot.com to ensure you're most updated at least 24 hours before the flight.

Check-In Counter To Operate Under One
If you're flying before 25 July 2017, check in at the respective Scoot or Tigerair counters in Terminal 2. The same applies for web check-in.
However, if you're checking in on/after 25 July 2017, check-in can only be done at Scoot counters located at rows 10, 11 and 12 in Terminal 2, whereas web check-ins will solely be done on FlyScoot.com.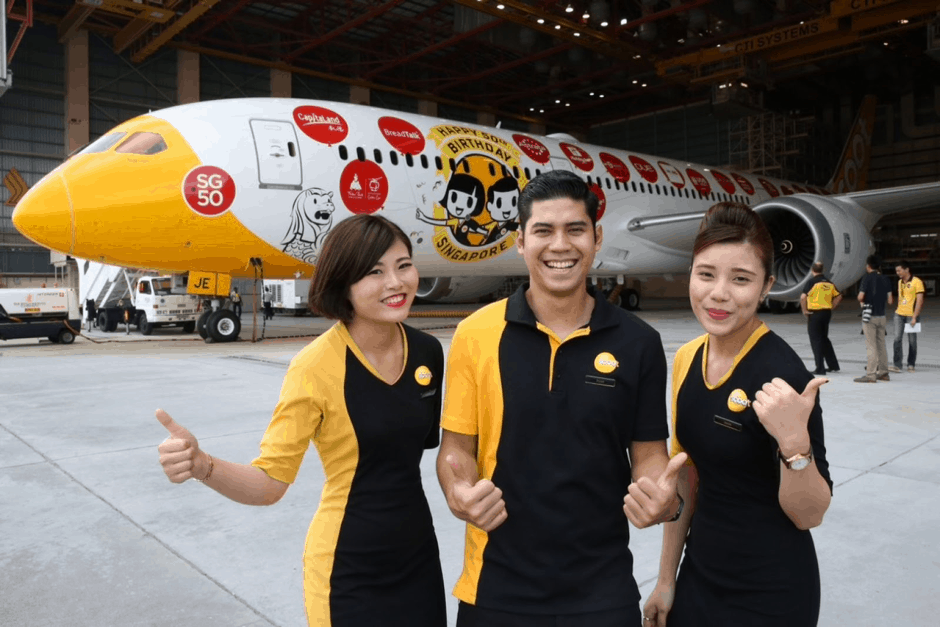 Source
The friendly Scoot crew will also be adopting a new uniform in celebration of the new chapter ahead. There are no known images of the uniform released yet so do keep a lookout—or don't. Even from miles away, it will be hard to miss the sight of the crew as the exuberant yellow shade continues to reign as the airline company's primary colour.
All in all, it seems like Scoot has covered most grounds for a smooth transition—however, whether the transition will be truly seamless or not remains yet to be seen. So we hope for the best, and pray that no one will have to go through the torture of being stranded at the airport for nearly 24 hours (before they're able to catch a two-hour flight home), again.