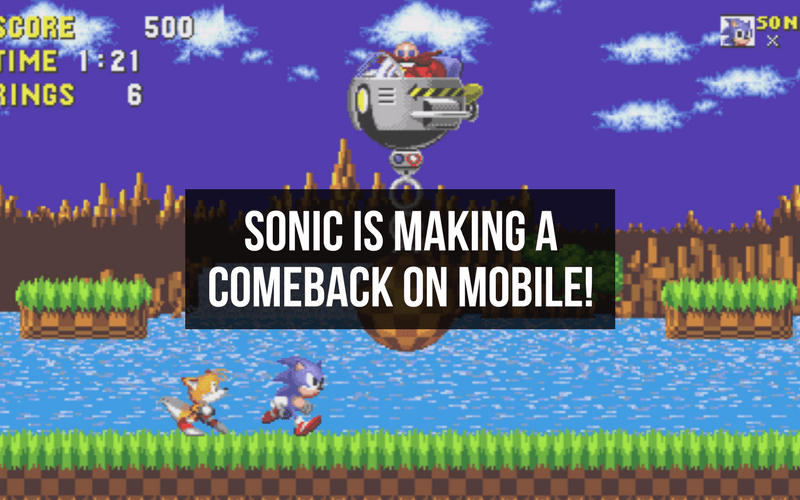 Go gaga over SEGA!
If you are or were a fan of gaming consoles, you should have heard of Sega.
Who hasn't heard of Sonic the Hedgehog, Daytona and The House Of The Dead? If you're already feeling a bit nostalgic hearing these familiar names, you will be pleased with this piece of news.

Source
Now On Android And iOS
All the SEGA games will be available on iOS and Android for free
The games can be played via the touchscreen of a portable device or using a controller if you're all about that old school vibe.
SEGA Forever will be launching this week on both iOS and Andriod, and SEGA will be releasing additional titles every two weeks until all the games are available.
Games That Are Available
The games are from every SEGA console such as the Saturn and Dreamcast.
The first five that are already available is Altered Beast, Comix Zone, Kid Chameleon, Phantasy Star II and Sonic The Hedgehog.
All the games are playable offline and they have a slight twist to the old school games such as cloud saves, online leaderboards and Bluetooth controller support.

Source
There is no central 'SEGA Forever' app but search 'SEGA Forever' in the app store and the games will be listed all at once.
However, do watch out for the short advertisements that will play before you start your gaming, or alternatively, pay $1.99USD for each game to get rid of the ads.
SEGA Executive Mike Evans said "We've never before done something that really crosses all of the different gaming eras, and isn't prejudice against someone because they grew up in the '80s versus the '90s"
"What we're trying to do is look at how we can take content that spans two decades and make it all available in the same place," he continued.
But will the mobile gaming experience ever replicate or come close to playing it on the console? Give it a go and let us know!