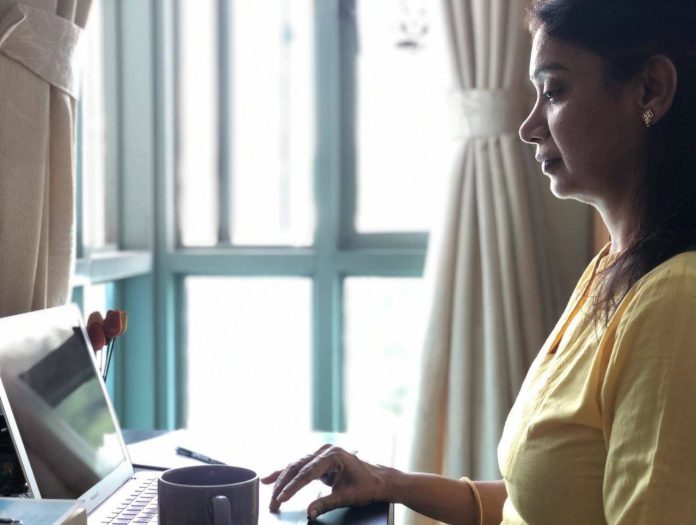 After growing up in Mumbai, India and having lived in the US for most of her life, Ranjani Rao moved to Singapore in 2013. A scientist by training, a writer by choice and a mom of two — Ranjani wears many hats.
Yet writing is something that comes naturally to her and she is already making strides in our local Literature scene.
Drawing inspiration from personal experiences
Ranjani's inspiration for writing came after the birth of her daughter, which happened after a struggle with infertility.
In fact, Ranjani's writing career started about 20 years ago when her first article was published in the San Jose Mercury Times newspaper in California. It was an essay about motherhood.
Having the gumption to write on such a sensitive topic and opening up about such personal experiences takes courage.
"Like most women, becoming a mother has been the most transformative experience of my life, not just because of infertility that preceded my daughter's birth, but because it brought sharp focus to what was truly important to me," she shares.
Writing and publishing stories
Ranjani loves reading memoirs and looks towards books for empathy, encouragement and advice.
"At various times in my life, I have been inspired by different books – The Alchemist, Eat Pray Love, The Music Room, and The Last Lecture to name a few. I write personal essays, which can be the building blocks of memoirs. I hope to publish my memoir in the near future."
Given that Ranjani takes on various roles, I am curious about how she makes time to write. She tells me that she writes something at least five days a week, even if it is a few sentences typed on her phone or a paragraph scribbled in various notebooks by her bedside.
"When I can't or don't write, I read."
Her favourite authors include Elizabeth Gilbert, Anna Quindlen and Ann Patchett.
Story Artisan Press
Last year, Ranjani, in collaboration with her friend Nandini Patwardhan started a publishing house in Singapore called Story Artisan Press– 'a publisher for the rest of us'.
"My co-founder Nandini Patwardhan (who lives in the US) and I have been readers, writers and admirers of each other's work for about 20 years. We frequently lamented about the problem of diaspora writers who are caught between two worlds – our stories are unique and therefore may not be of interest to mainstream publishers either in the country we left behind or the one that we now call home."
Ranjani shares that the number of global NRI numbers is estimated to be around 25-30 million.
With technology enabling connectivity across geographies and time zones but attention spans shrinking, at Story Artisan Press they have decided to build a platform to publish writing that is of interest to the global reader, while not demanding much in terms of time or money.
Their e-books are short and affordable.
"We periodically offer free downloads. In addition to featuring our own writing, we put out calls for submissions for anthologies. The objective is to create a community that fosters reading, writing, reflection, and critical thinking among the diaspora."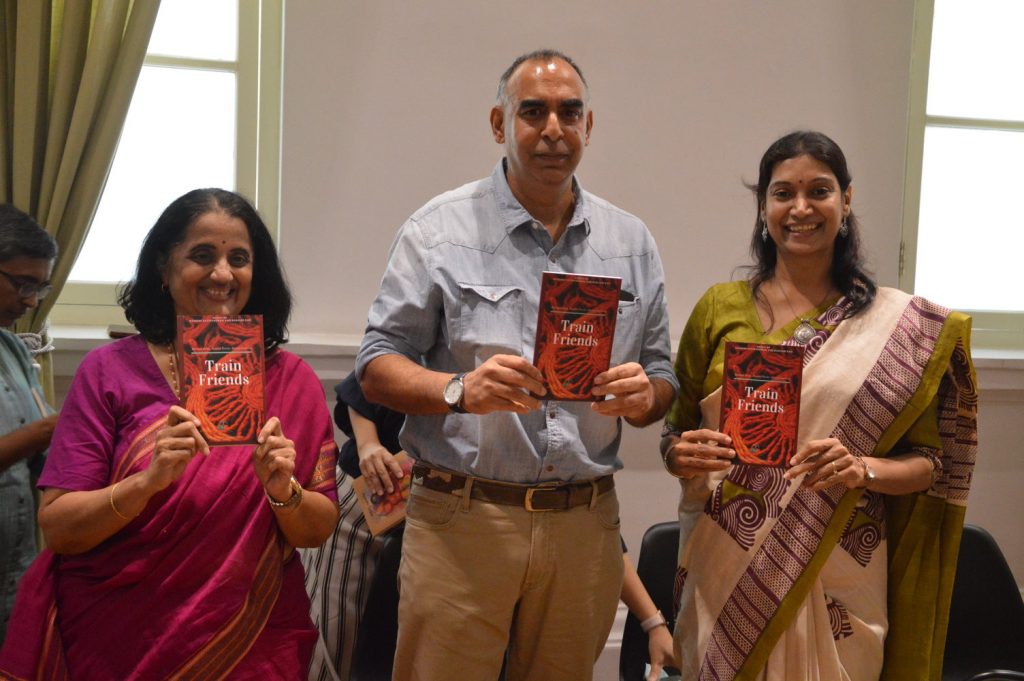 In the first year of its inception, Story Artisan Press published five new titles and hosted book launches in Singapore's Arts House and Hyderabad, India.
Multicultural experiences
Having lived in different parts of India, the US and Singapore, Ranjani has experienced different cultures and different worlds.
Even so, she feels that people all over the world are more similar than different, and good friends can be made across countries/cultures/ages/races — there is so much to observe, learn from and experience wherever you go.
These experiences have inevitably influenced her writing. Ranjani tells me how she brings her sense of wonder to everything she writes.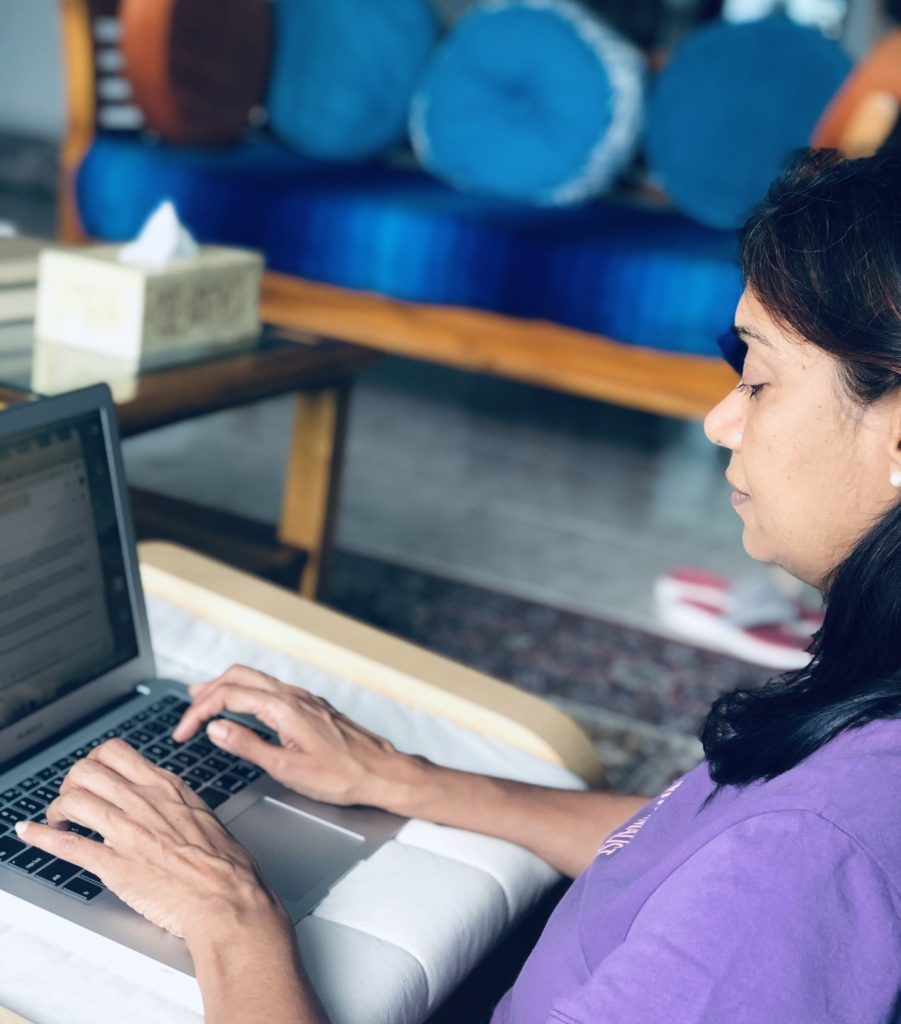 "Sometimes it is the familiar that surprises me when I look at it with my world-weary eyes; sometimes it is my ability to predict something accurately without having much experience that catches me off-guard, and most often – my ability to still be amazed at things/people/places, without letting my cynical self take over – that is the best part that I treasure and try to bring to my writing."
The Singapore Literature Scene
Ranjani's work has appeared in esteemed local publications like Singapore Unbound, and The Straits Times among others.
She has solely authored two books — Negative Space and Other Stories and No Longer NRI. She co-authored another book titled Train Friends that is available at Books Actually and online stores.
Her essays have appeared in two books — Abroad at Home and Desi Modern Love. Most of these books are available in the Singapore library system through Overdrive.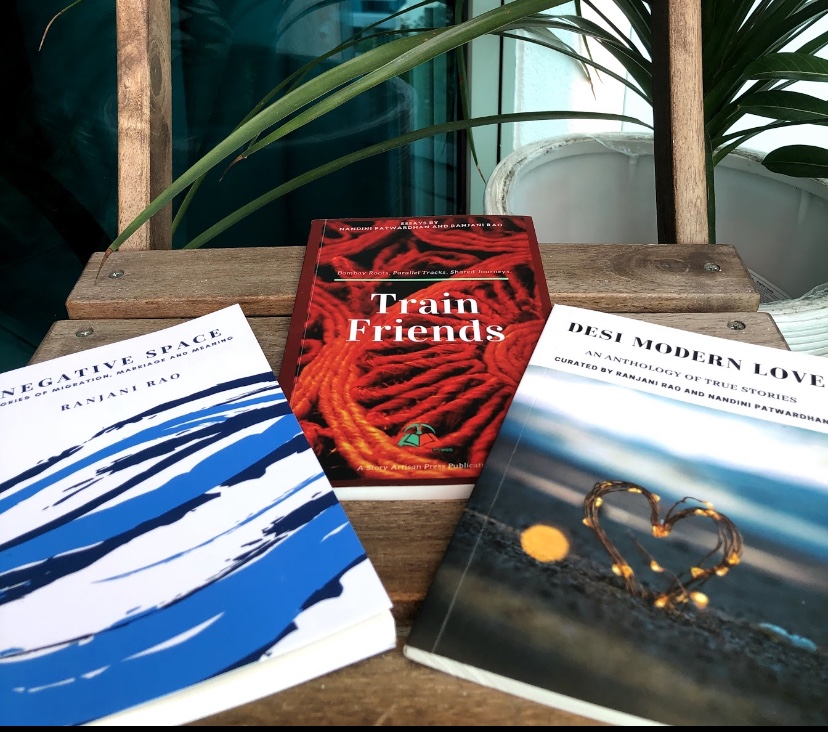 "Although the Singapore Lit scene is quite vibrant, I think that the catalogues of Singapore publishers do not have enough representation of South Asian writers, a fact which I find quite surprising. I would like to see more contemporary books by South Asian writers published by Singapore presses, more such books available locally and more such authors featured in the Singapore Writers Festival and other important lit events."
Ranjani is currently working on her memoir. If you are intrigued and would love to read Ranjani's books, find them here.
Follow Story Artisan press on Facebook for the latest updates of their publications. Learn more about Ranjani here.