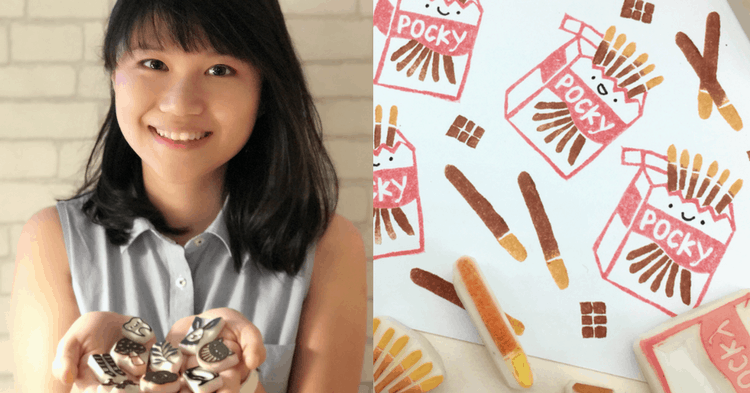 My first encounter with ParadeMade came about by coincidence at a Public Garden market – they had set up a booth there, and were offering semi-customized name stamps. Since my existing name stamp had malfunctioned and I had taken a fancy to the cute customizations available, I decided to purchase one.
ParadeMade is run by Jiahui, a self-taught stamp carving artist who carved her first rubber stamp in 2011 out of curiosity. Unknown to her at that time, this marked the beginning of her "exciting adventure" in being a creative entrepreneur.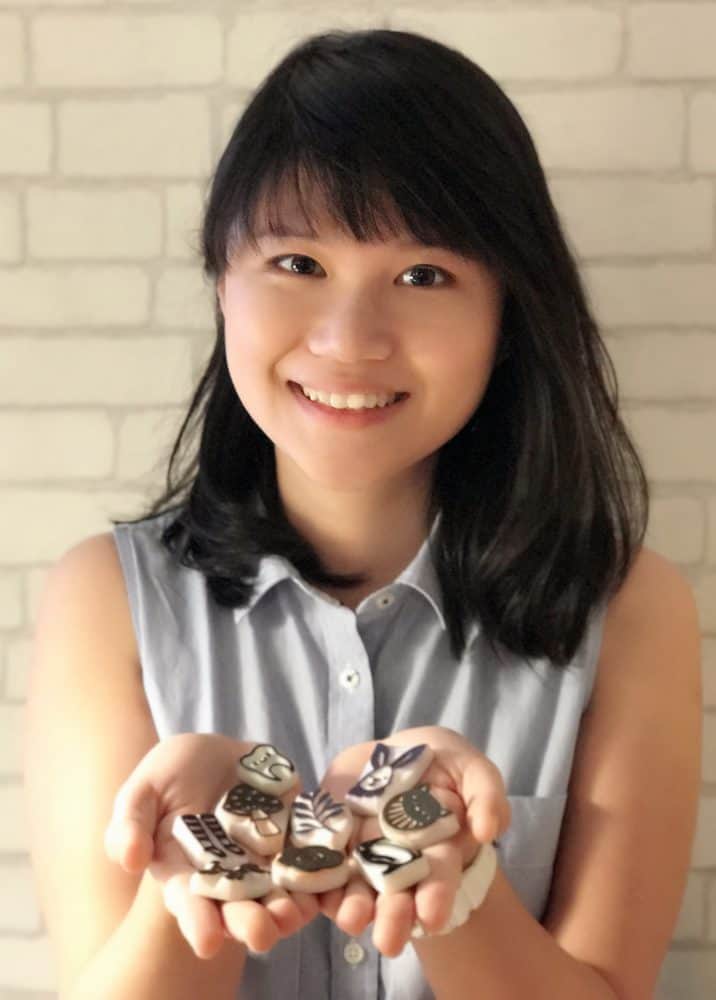 The brand is named as such because Jiahui intended to convey a "celebration of things made by hand."
"I wanted my work to let people feel happy, and when you think about a parade, you'll probably have a mental picture of festivities and joy," says Jiahui.
Early Beginnings: Stamp-Carving As A Chance Encounter
Even though Jiahui holds a first-class honours in Chemistry from the National University of Singapore (NUS), she tells me that DIY projects, paints and sketchbooks have "always been a staple" in her life – although she also "get(s) really excited about how things work, such as solving complex molecular structures, and learning about interesting flora and fauna."
What then, did the beginnings of her stamp-carving journey look like?
"My first stamps were carved with a penknife and 'country flag' erasers. I looked up references both online and in Japanese craft books and figured it out as I went," she explains.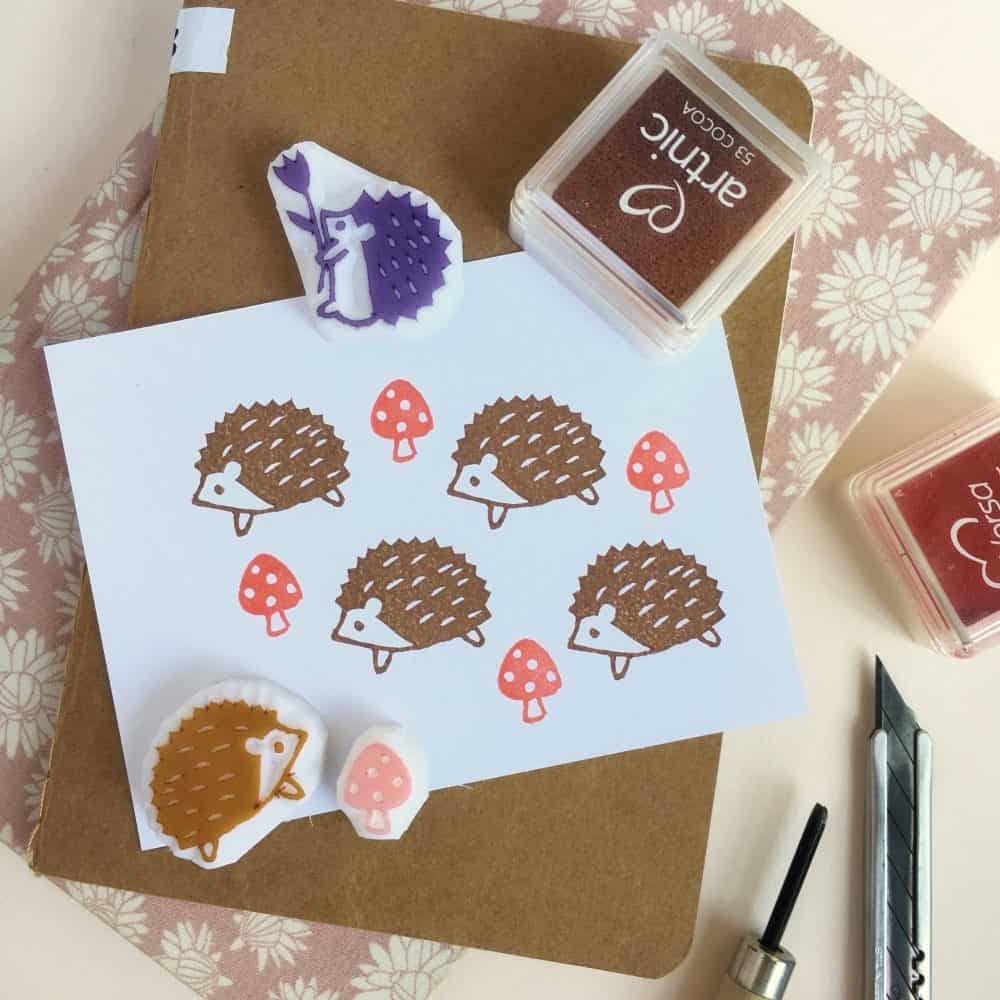 Jiahui, who loves collecting stationery goods, felt that the range of designs available in the market were "too run-of-the-mill (and) too clichéd."
"I remember thinking to myself how wonderful it would be if I were able to make a stamp of anything my mind can imagine." 
Being a self-taught creative means that there isn't a fixed set of rules to stick with, and for Jiahui, this means having to be "fully absorbed in the craft, discovering what works, and making little achievements" along the journey.
"Through years of constant practice, I have developed a series of carving techniques, which I now teach in my workshops," she says.
Jiahui does not see her self-taught journey as a disadvantage – instead, she explains how it has served to be an asset instead.
"By not going through the typical art or design school route, I have free play in my style and more importantly, a broader range of knowledge which I can now express through my work."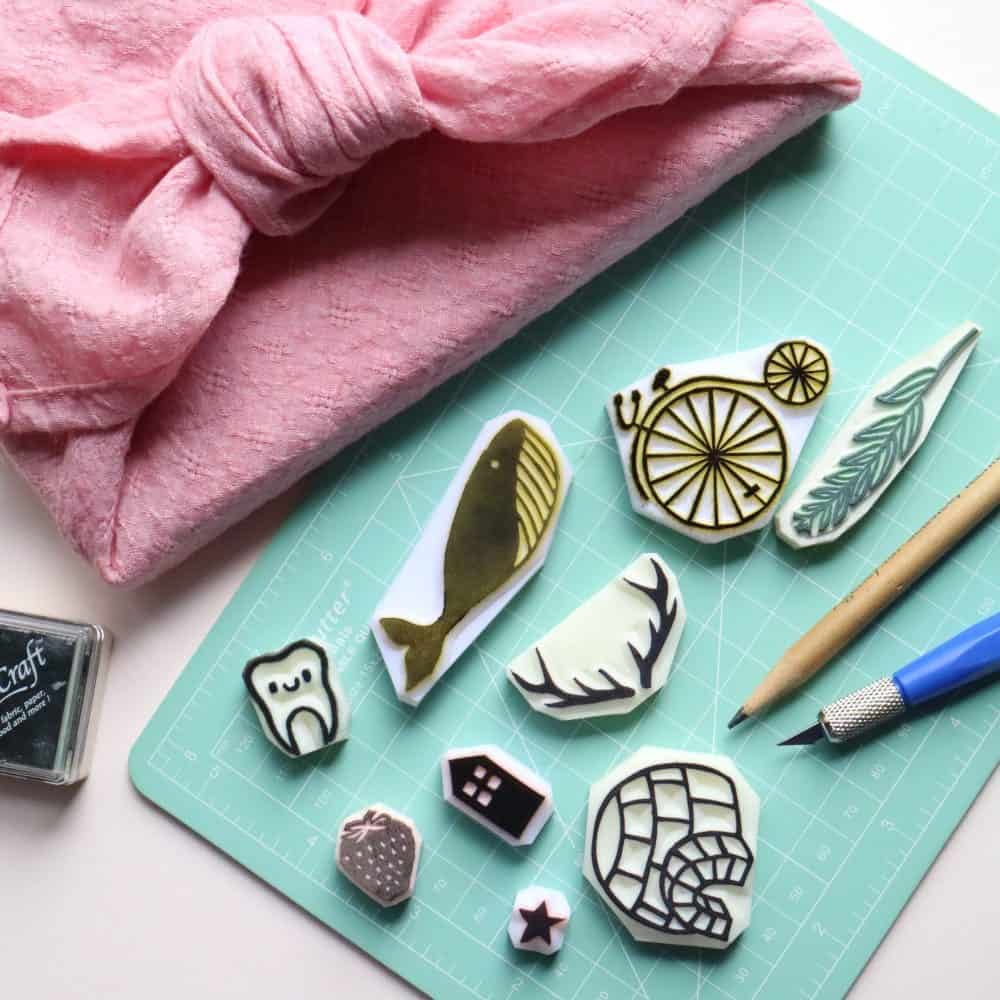 In fact, Jiahui also offers these words of advice to other self-taught artists:
"Just because you are self-taught, that does not make you less of an artist than another person who went to art school. Keep practising, keep exploring and discover that special something that only you can give to the world."
As someone with no formal writing qualifications, whose portfolio is solely built on opportunities and exposure, these words encourage me too – even though I am not an artist in the same sense!
The Value Of A Handcrafted Stamp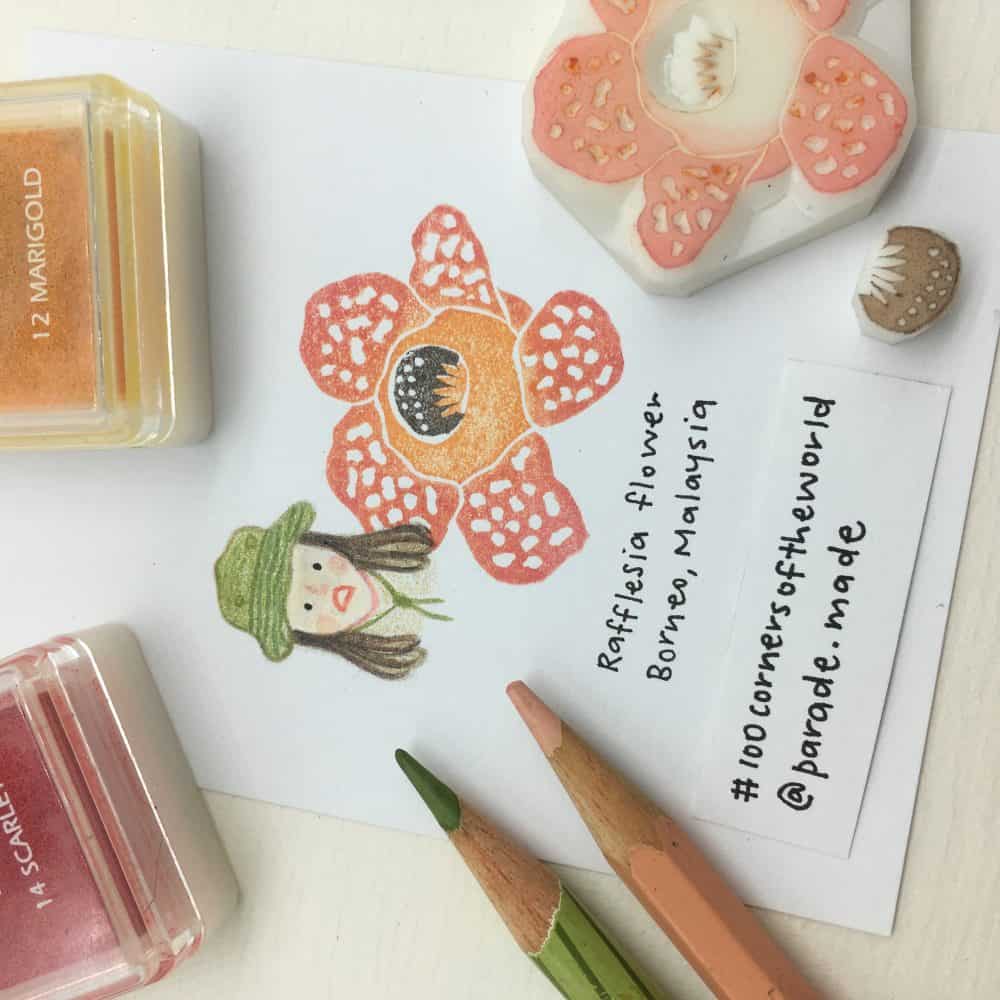 Perhaps it is the lessons learnt from years of trial and experimentation, but Jiahui shares that the biggest misconception that she has encountered is the belief that stamp-carving is "too time-consuming" – it would be "easier" to just buy one from a shop.
She counters by using the illustration of an old saying – in carving one's own stamps, it is the journey that matters, not the destination.
"It is the process of stamp carving that makes all the difference. Watching a plain piece of rubber being transformed into functional stamps – bears, leaves, tiny hearts – that is exciting."
"You become extremely focused on the task at hand and this helps to carve your stress away."
Jiahui also shares that in ParadeMade workshops, "everyone is given the same set of templates, but no two stamps ever turn out identical," and that is the whole point.
Expansion Of A Creative Hobby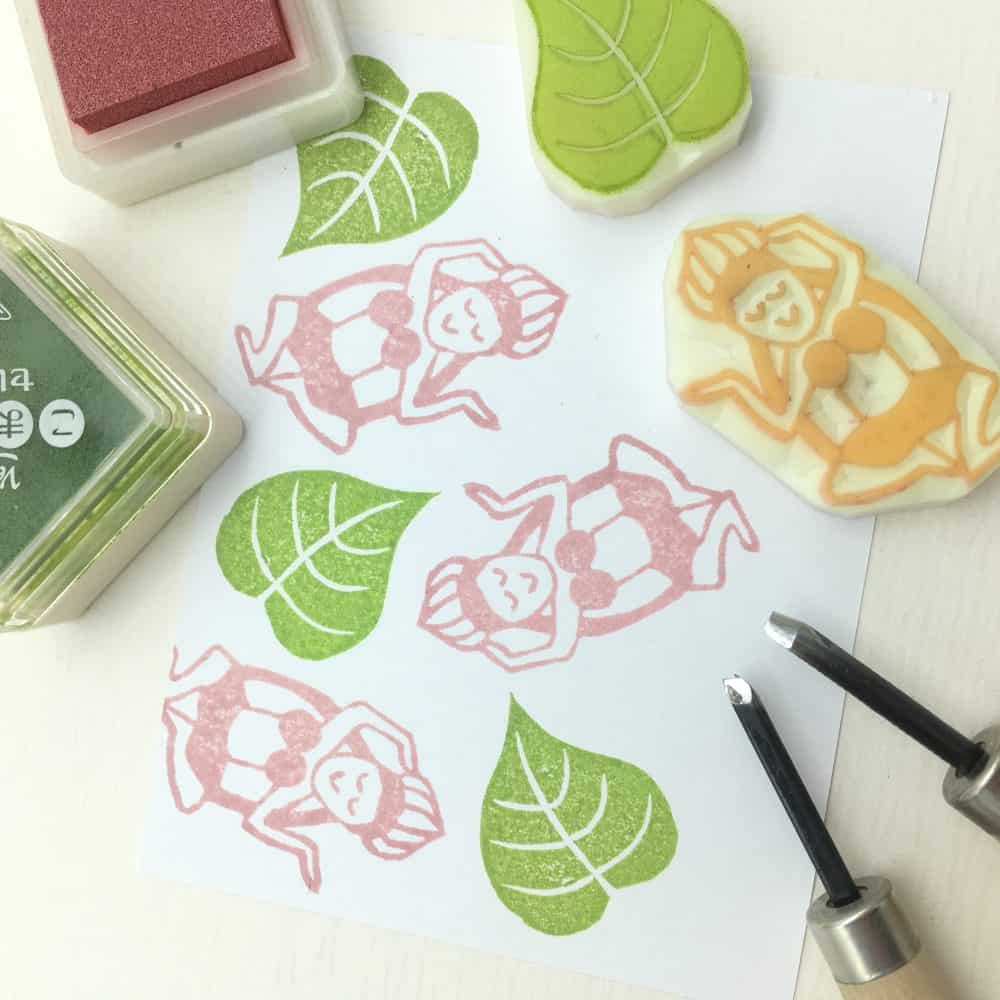 While ParadeMade was initially intended as "an outlet to dabble in something creative after work, and to make some pocket money to cover the cost of the supplies," it has grown significantly since its early days. Currently, ParadeMade has over 30k followers on social media.
In addition, they now have a new team of freelance instructor assistants, and have been working with multiple clients to bring their workshops to a larger audience. These include team bonding activities with corporate groups or art exposure programmes for the public and children.
Given the growth and success of the business since its initial stages, one may be surprised to learn that Jiahui considers the task of selling her products and services as one of the challenges faced on this endeavour.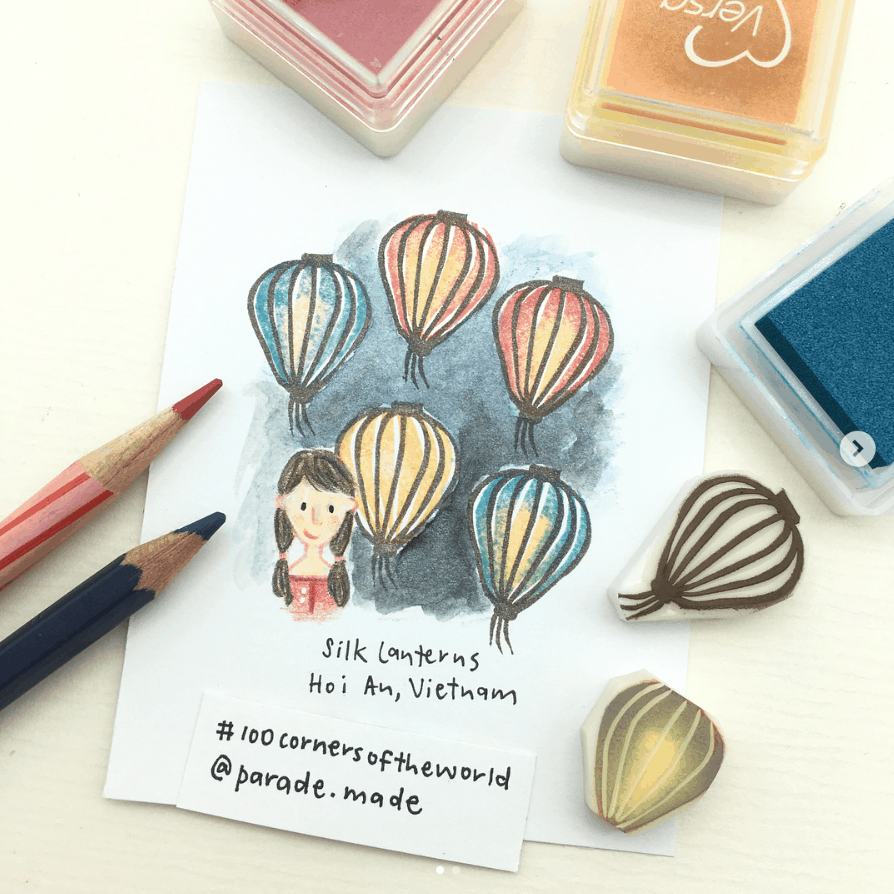 She explains that as an introvert, having to do so puts her "totally out of (her) comfort zone" when having to "pitch (herself) to event organizers, and interact with strangers all the time."
"I still get nervous sometimes, but it can't be done any other way," she shares.
Future Endeavours
Having built an extensive following on social media, and progressing from a self-taught creative who now teaches others the tricks of the trade, what's next? An endeavour that will reach audiences abroad, it seems.
"I would love to teach my self-developed stamp carving techniques to more people around the world."
Though the specifics have yet to be confirmed, Jiahui divulges that "an online stamp carving course might be on the cards."
To find out more about her adorable creations, click here.