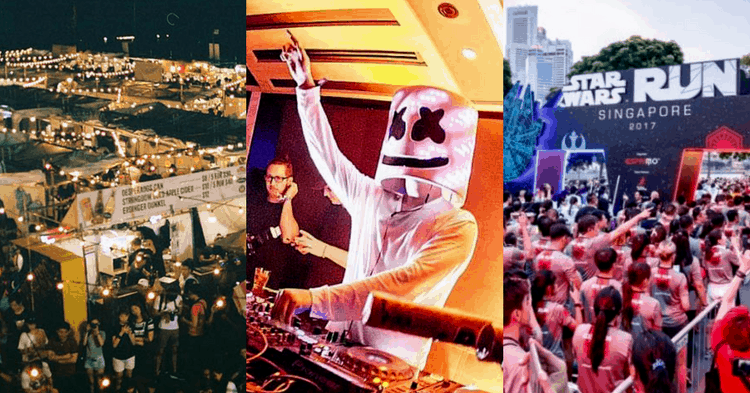 How are we almost halfway through the year? It's been invigorating thus far, but as we traverse the rest of 2018, it's only going to get busier. May starts off with a holiday so it's only fitting that the rest of the month is nothing short of pure excitement.
This month also sees the return of many events, like the outdoor cinema series on Tanjong Beach and the annual Geylang Serai Bazaar as well as Artbox.
1. Geylang Serai Ramadan Bazaar 2018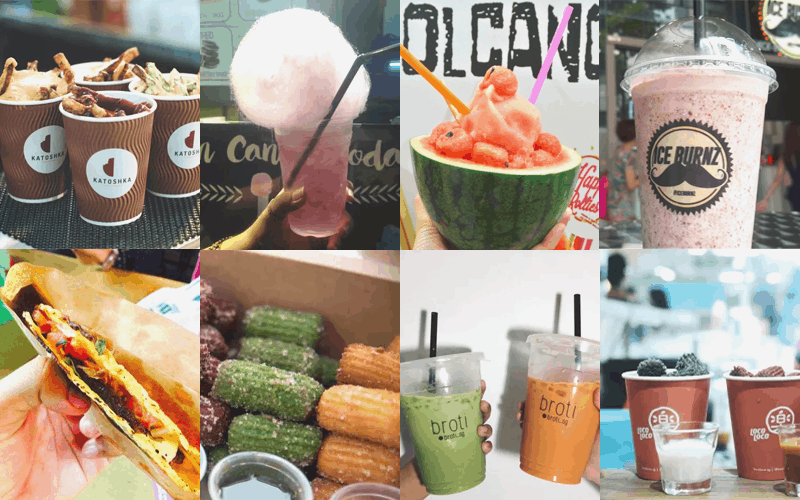 It's that time of the year again when Ramadan rolls around, and Muslims prepare for a month of fasting and spiritual cleansing. And for foodies, it's also an exciting time: Geylang comes alive again with street food stalls dishing out everything from traditional grub to Insta-worthy hipster eats.
Brace yourselves for the heat – and a grease feast – as you flock to this annual food market to binge on Ramly burgers and other sinful street snacks. This year however, the bazaar will be housed at the new Wisma Geylang Serai instead of its usual makeshift pasar malam style.
17 May
Geylang Serai
2. Zouk's 27th Anniversary: Space Oddity With Marshmello
This year, Zouk will celebrate its 27th anniversary, and the first event announced is none other than a night with Marshmello.
(And yes, this time he's the real thing.)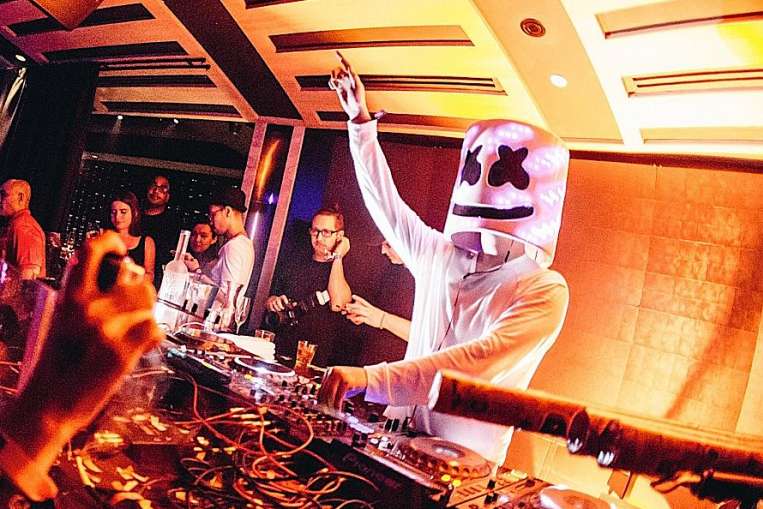 Making his Singapore debut at this special event, the in-demand DJ-producer made his start on Soundcloud in 2015 and is now dominating the EDM landscape with his own unique brand of hook-driven future bass.
See you at the club, party people!
3 May
Zouk, River Valley Road
3. Katong Square Lifestyle & Vintage Market
A new month calls for a new Katong Square market, which, with its vinyl records and vintage goods, touts itself as Singapore's only true blue vintage flea market. Hunt for one-of-a-kind finds amidst the 20 booths selling all things vintage – watches, jewelry, haute couture, vinyl records, objets d'art and more.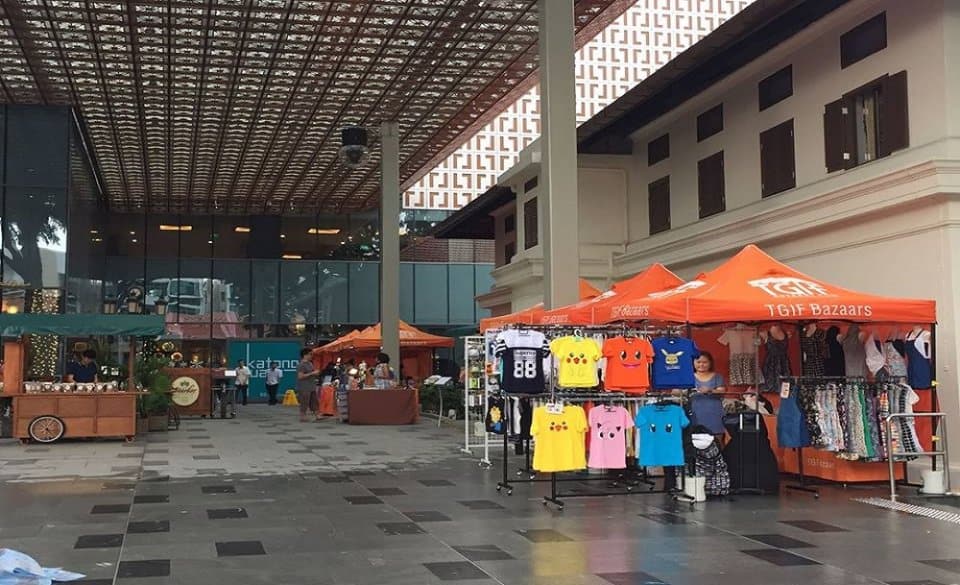 Resident booths include familiar names like The Retro Factory, Memory Lane and The Great Vinyl Exchange. This month, shop alongside live entertainment by local band Street Crickets and the market's line-up of old-school DJs.
11 to 13 May
Katong Square
4. Singapore Cocktail Festival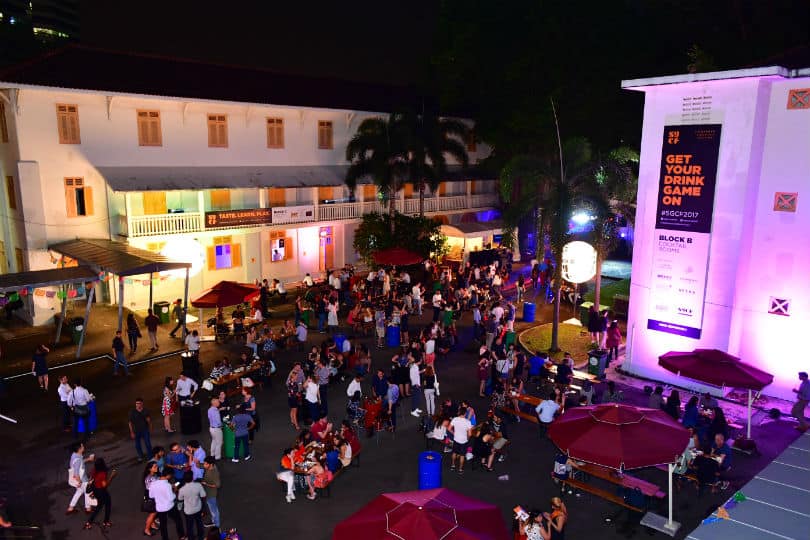 The highly anticipated Singapore Cocktail Festival returns once again – and it's going to be bigger and better.
Head down to Empress Lawn for its festival village featuring 30 of the best cocktail bars in Singapore. This includes the likes of Smoke & Mirrors, Operation Dagger and 28 Hongkong Street. Look forward to savoring the thoughtfully crafted tipples while soaking in the good vibes.
Aside from drinks, there will also be a food street, live DJ sets and mixes by CÉ LA VI, as well as an Artisanal Spirits Tasting Room ($19 for three tasting shots).
4 to 13 May
Festival Village at Empress Lawn
5. Sneaker Pimps Singapore
Founded in 2002 in Sydney, the global travelling sneaker show Sneaker Pimps has visited over 62 major cities and held over 300 events around the globe. It's now making its way to Singapore, thanks to the good folks at Collective Minds and Sole Superior.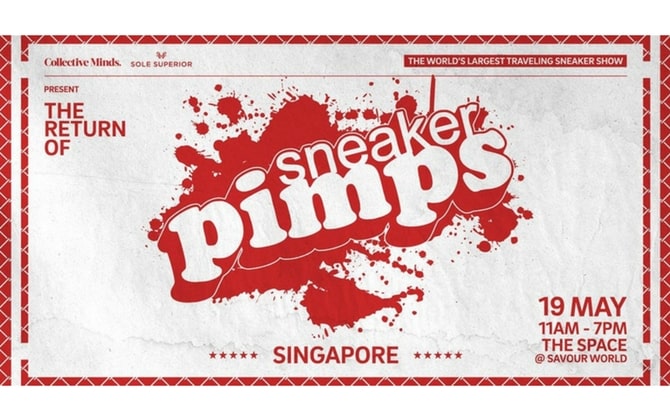 This is one event for sneakerheads to attend – the show is set to feature 500 rare, vintage and limited edition sneakers as well as sneaker-inspired art, fashion and photography all under one roof. For those looking to spend some cash, there will be a buy-sell-trade area with local labels as a highlight, so don't miss out.
19 May
Savourworld, 2 Science Park Drive
6. Fresh Off The Bloat with Margaret Cho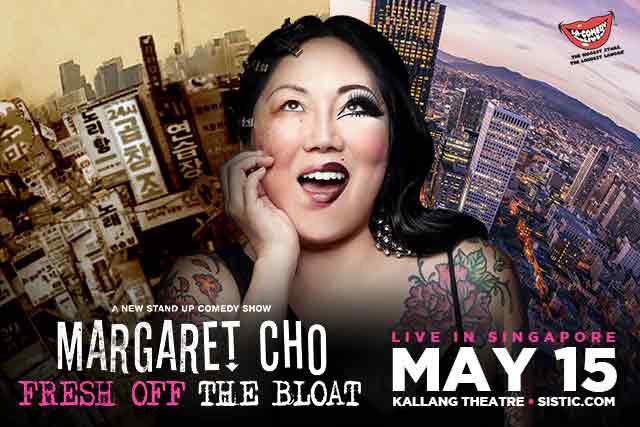 Funny lady Margaret Cho is bringing her new show 'Fresh Off The Bloat' to Singapore.
Presented by LA Comedy Live, Cho's performance will see her unapologetic outlook not only fall on the fortunate (or unfortunate, depending on how you look at it) souls who make it into her side-splitting stories, but also on herself, as she navigates her struggles with drug abuse, depression, and the life that follows in post-rehab recovery.
Self-described as her "sickest show to date", you can be sure to witness Margaret Cho's razor sharp insight with her takes on addiction, abuse, activism and Asian-ness.
15 May
Kallang Theatre
Get your tickets here.
7. Gardens By The Bay Tulipmania
On to its sixth edition, Tulipmania takes a whimsical spin this year.
Displaying over 90,000 tulips of more than 40 different varieties, this year promises a colourful spectacle that will trump all of its predecessors. Held at the Flower Dome, look out for the classic-looking Yellow Flight, the two-tone Holland Queen in vivid yellow, and the flamboyant Irene Parrot with its feather-like curled petals.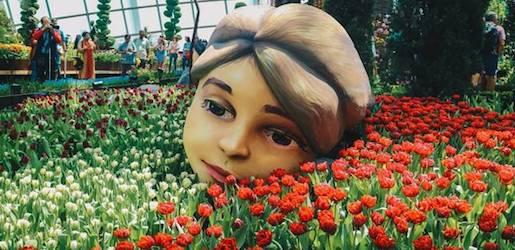 So step into a charming, quaint little town and walk among friendly 'giants' at this annual event.
From now till 7 May
Flower Dome
8. Peroni Sunset Cinema
After the inaugural edition of the Peroni Sunset Cinema sold out, Singapore's coolest open-air cinema event is back in 2018 with a total of 11 award-winning films you can choose from.
Presented by Peroni, this is the place to go for if you fancy soaking in the alfresco vibes whilst enjoying feature films like Battle of The Sexes and Wonder.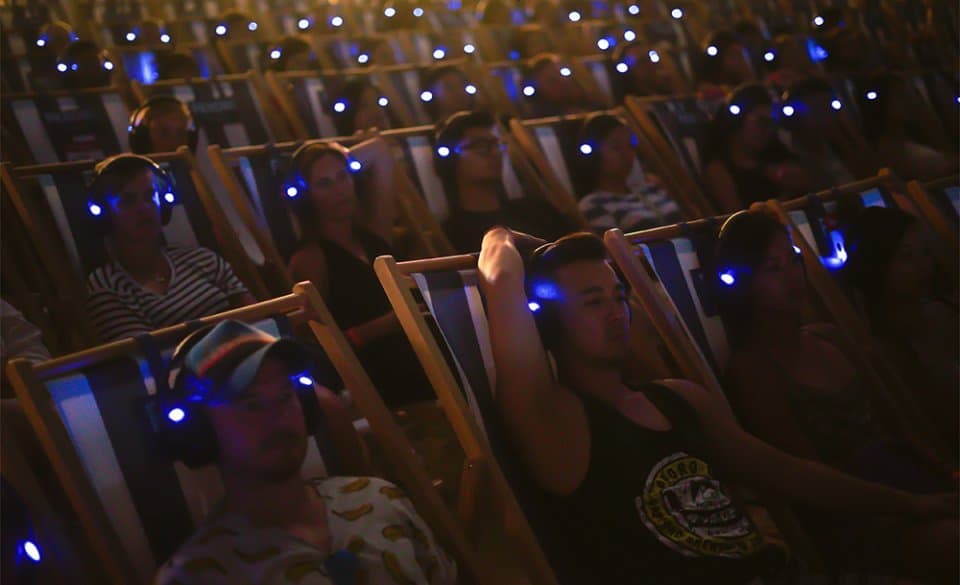 Happening across two weekends, the party begins early in the evening – grab some pals and head down to Tanjong Beach at 5pm for pre-film drinks and bites, while you mix and mingle as a live DJ plays. And when dusk hits, sit back and relax on the deck chairs.
Oh, and did we mention? As Singapore's first silent cinema event, Sunset Cinema will issue you a pair of wireless, noise-canceling headphones, to make sure you don't miss out on any juicy bits of dialogue.
And in case you're worried about transport out of the island, they're providing free shuttle buses you can get on from the large roundabout at FOC that will bring you back to Harbourfront MRT.
5-14 May
120 Tanjong Beach Walk, Sentosa
Get your tickets here
9. Cartoon Network's Animate Your Life Festival
Growing old is mandatory; growing up is optional. For the young and young-at-heart, gear up for a 16 day festival filled with cartoons and plenty of fun.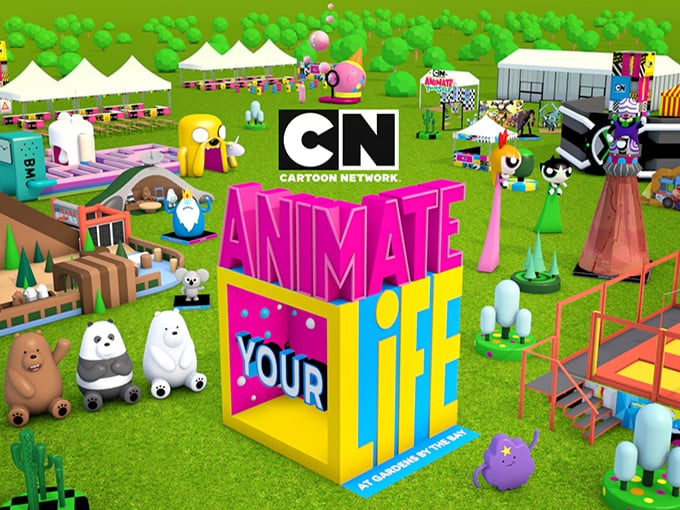 Spanning over 6,000 square metres, the festival is set to transform Gardens By the Bay's Bayfront Plaza into a world of cartoons, with each zone themed after a different Cartoon Network show.
From themed games to obstacle courses and show screenings, there's bound to be something for everyone at this festival. Look out especially for the log-ride inflatable slide at the We Bare Bear zone that'll lead you into a ball pit as well as Adventure Time's 68-metre maze with the show's iconic characters like Marceline, Princess Bubblegum, and Lumpy Space Princess.
From 26 May
Gardens By The Bay, Bayfront Plaza
10. Funzing Quiz Night: Game of Thrones
If you're still holding on to the cliffhanger of Season 7 of Game of Thrones here's one way to get move on and prove yourself worthy as a die-hard fan.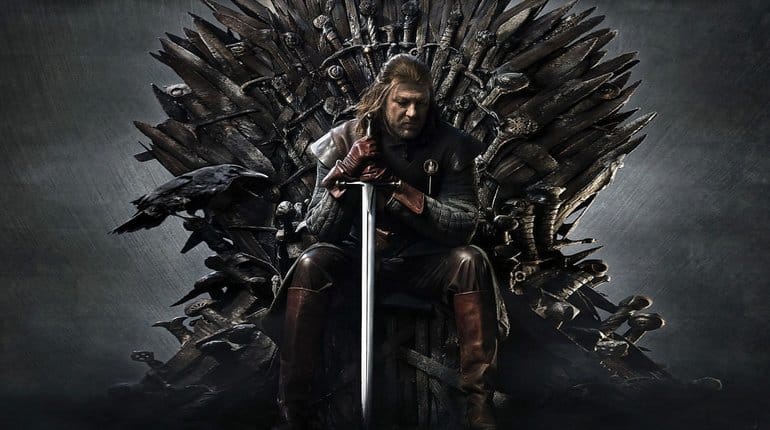 Hosted by Funzing, this is the perfect post-work activity to sign yourself up for. All your hard work will also be rewarded with some treats at the end of the night as well. Participants will get some pretty interesting GOT memorabilia including a Dragon Egg and treated to a themed cocktail menu with flavours of both fire and ice.
21 May
The Armoury Craft Beer Bar
11. Shakespeare In The Park: Julius Ceasar
2017 just wasn't the same without Shakespeare in the Park. After a year long hiatus, the beloved series finally returns with a modern take on Julius Caesar, a political thriller that tells the tale of ambition, power and greed.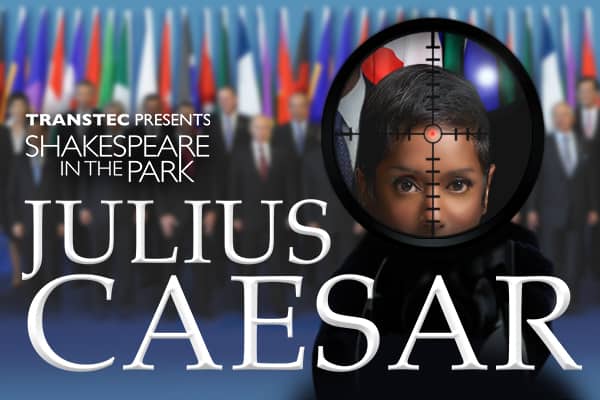 The best part?
You'll get to witness the chaos following the assassination of Caesar all under the stars at Fort Canning Park. So don't forget to bring a mat and a picnic basket along. For those who don't want to stress about preparing your own food, Providore will be setting up a booth selling picnic hampers, starting from $40/person on the day itself.
2 to 27 May
Fort Canning Park
Get your tickets here.
12. Star Wars Day : May The 4th Be With You Festival
Following a whopping turnout of over 15,000 participants in last year's debut, The Walt Disney Company Southeast Asia and local race organiser Esprimo have decided to bring the run and festival back again for a second edition, this time at the F1 Pit building.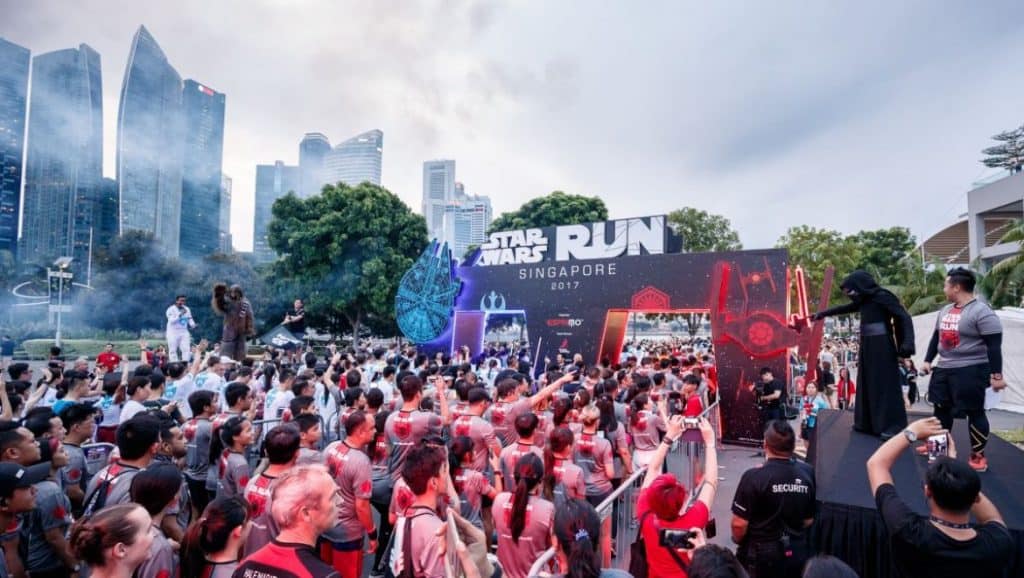 Be transported to a galaxy far, far away at the two-day festival led by a group of Star Wars fans, #MAYTHE4THSG & friends. Soak in the sights and join in a slew of activities which includes a Star Wars-themed run and an appearance by 501st Legion founder Albin Johnson and his pink R2-KT.
4 to 5 May
F1 Pit Building
13. The Great Escape: Kampong Boogie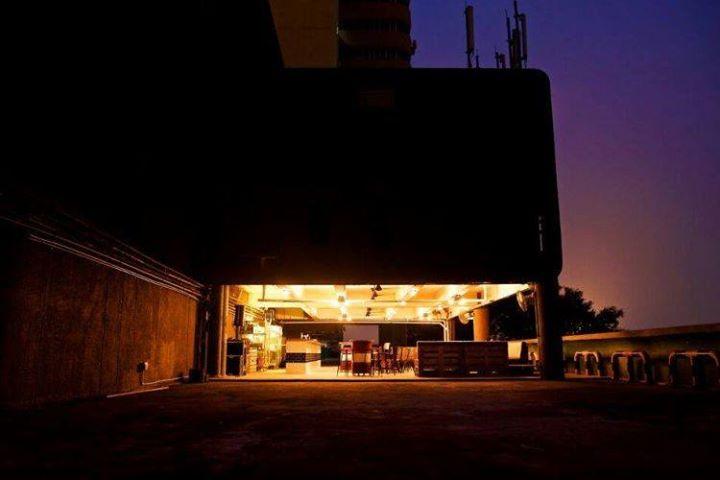 The no-frills late night discotheque will be bringing the tunes and the grooves atop The Great Escape – specifically on the rooftop carpark. With a lineup that includes Kenneth Francis, Ramesh and Jean-Baptiste (JB),  you know this rooftop boogie will be – as we dare say – off the roof. With a combination of funk, soul, groove, tropical, world music, jazz, afro, hip-hop, house, disco and boogie, you'll be dancing all night long.
Entry to this rustic rooftop party is priced at $15.
4 May
The Great Escape, Golden Mile Tower
14. Artbox Singapore 2018
Rejoice or recoil – Bangkok's legendary Artbox is finally back, with a self-proclaimed line-up that's "three times bigger than last year".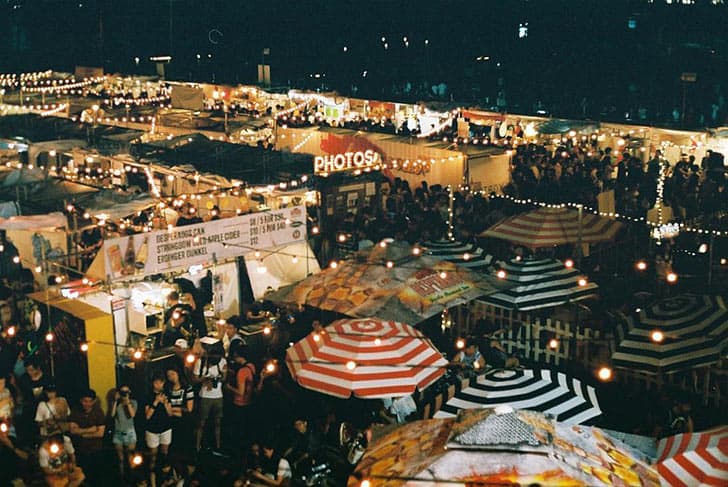 Head down to the Bayfront event space to shop the 400 regional vendors selling everything from food to trinkets to Instagrammable moments. Also, this year's fairy lights installation will span 6km, double the length of last year's 3km.
Yay to a more spacious (and naturally more conducive, less stressful, the list goes on…) environment.
25 to 27 May
Bayfront Event Space