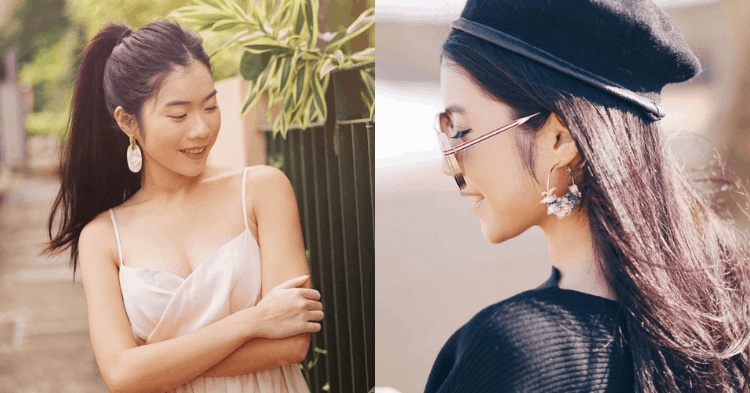 Meet Kou Shi Shan, the young entrepreneur behind online stores Minimalyst Label and Audra Concept. Shi Shan, who's only 22-years-old, has been running her own online enterprises since she was a student.
Minimalyst Label, which was established in 2016, is an accessories label carries mostly earrings. Despite it's name, earrings from Minimalyst Label "are for the fun and quirky", as their tagline suggests.
Audra Concept, on the other hand, is a fast fashion apparel line, established earlier in August this year. Audra Concept caters to the modern Singaporean twenty-something, with pieces suitable both for hustling in the CBD or laid-back Sunday brunches in a cafe.
The young fashion enthusiast shares details about running an online business in a competitive market like ours.
Inspired By Trends
When statement jewellery was spotted on the Spring 2016 runways,  this inspired several local retailers to bring those pieces to our shores. This trend inspired Shi Shan to work on a label of her own.
"The outburst of statement jewellery sparked my interest and hence, I founded Minimalyst Label in November 2016."
While most of us might have been gallivanting around shopping malls or playing video games with our friends to pass time after O-Levels, Shi Shan spent her time wisely. She teamed up with a friend to source for apparel that they could sell online.
According to Shi Shan, they simply wanted to "earn some extra bucks aside from our part-time job". Though they did not expect much, their small venture did well. As Shi Shan recalls, "online shopping was a thriving market which was rather new and interesting back then".
The success of their endeavor allowed  Shi Shan to discover her passion for fashion.  "The satisfaction of our achievements made me realise what I wanted to do for a living, and it is that satisfaction that has kept me going till today."
A One Woman Show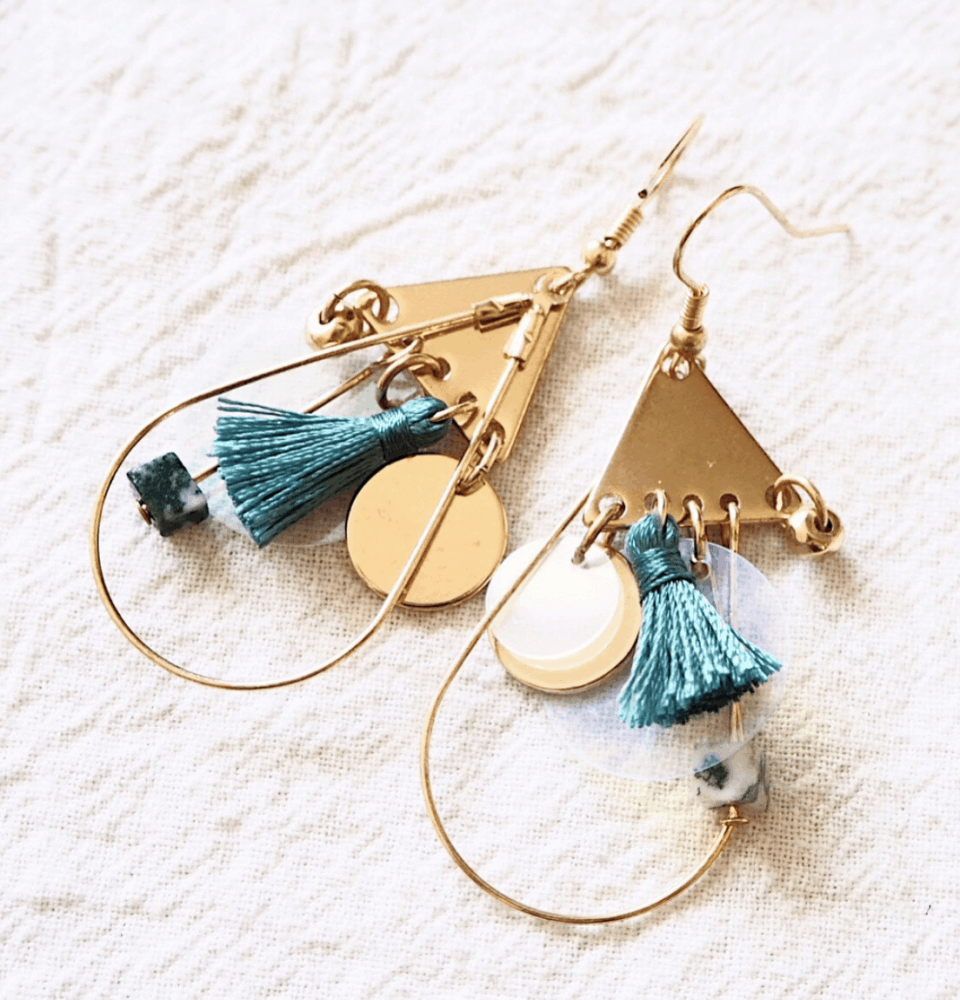 Shi Shan admits to starting from ground zero, with no knowledge about operating a fashion business. Yet, she is no stranger to the concept of sacrifice. In establishing and maintaining her label, she has compromised her personal time and social activities.
"I have to work on the weekends if there are pop-up events scheduled. I can't spend time with most of my friends and family have clashing off-days with me."
On a typical work day, the passionate online entrepreneur can be found directing product shoots, editing visuals, and preparing product listings for the accessories before a launch. She allocates time for inventory management as well.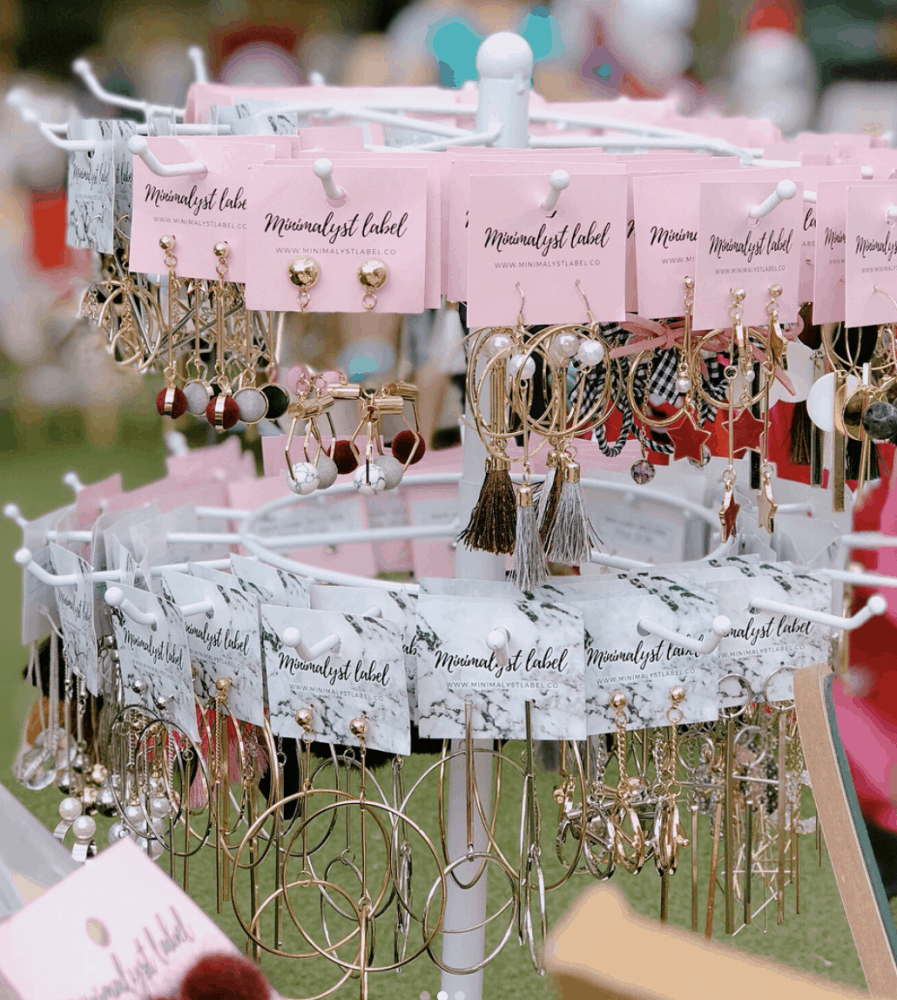 Shi Shan likens the running of the store to "nurturing a newborn" —she had to learn everything on her own. She describes the steep learning curve as learning "bit by bit, from daily experiences."
Today, manpower is a huge concern for her given the difficulty in hiring a suitable part-timer for her pop-up booths.
"Our working hours for booths can be quite long," she elaborates, explaining that the work hours for the booths do not usually adhere to a fixed schedule. Often, she has to scramble around looking for a part-timer when last-minute events are scheduled.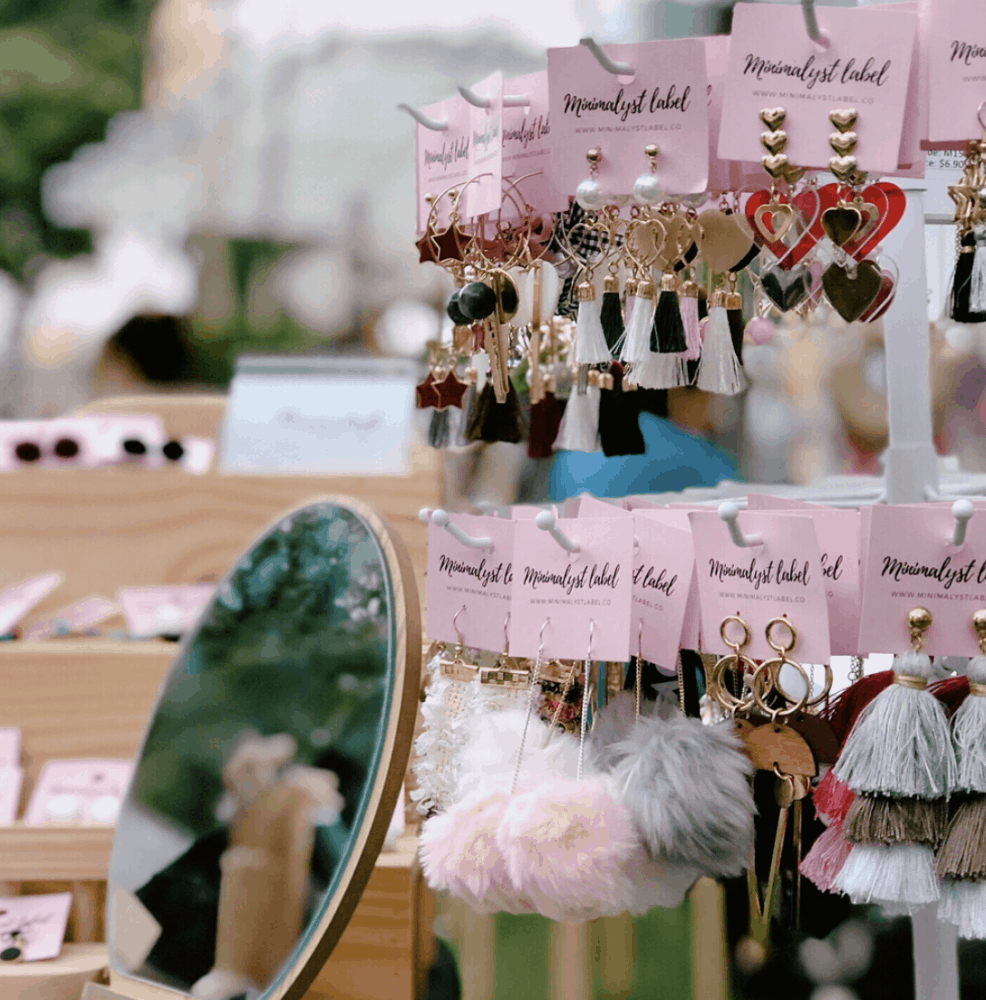 As such, she is often spotted manning her booth alone – from interacting with her customers, to handling financial transactions and replenishing items on the table.
Yet, she still makes sure she delivers impeccable customer service – serving each customer with a warm smile despite being extremely busy.
Knowing What Her Customers Want
Being informed about your target audience is of paramount importance – and Shi Shan knows this all too well.
She's not afraid to share her business strategy – offering a wide array of designs, priced affordably and competitively. Her products are also "quirky" and "fun", featuring designs that are not commonly found at other accessories stores.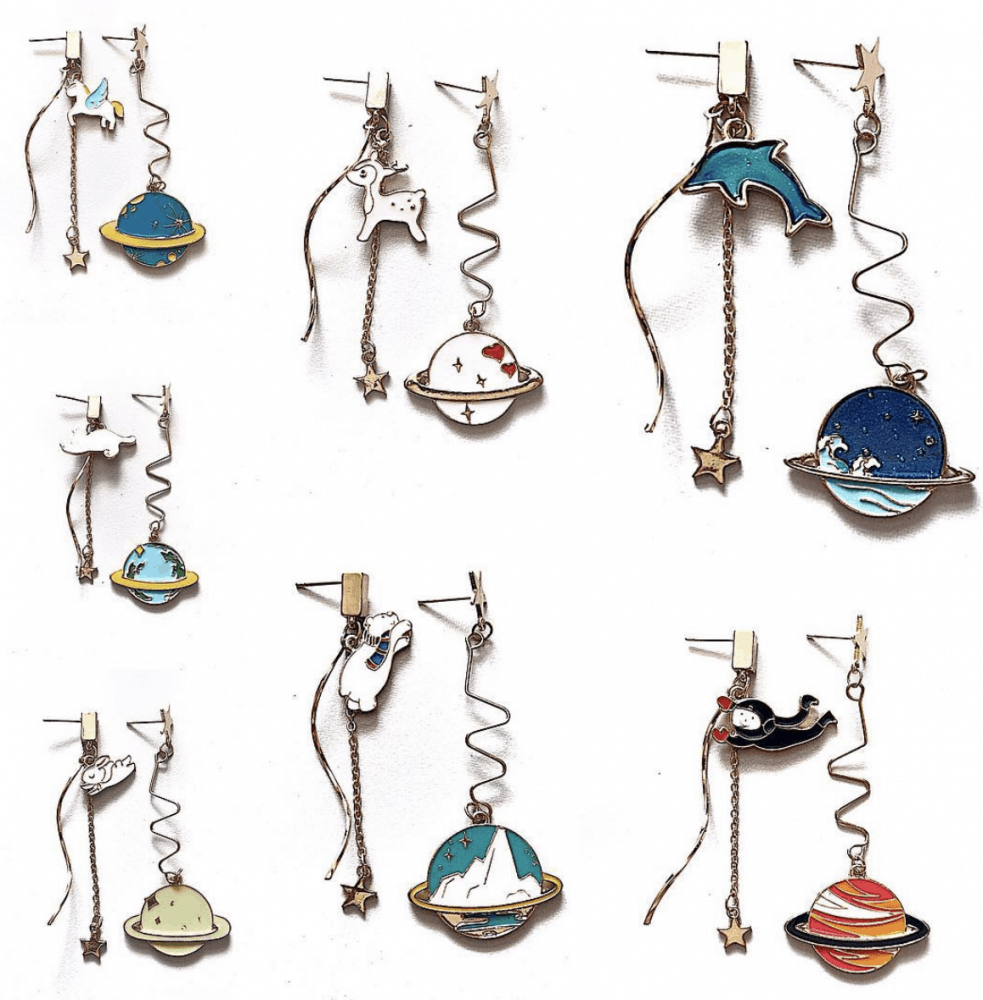 One of her customers actually purchased a total of 30 pairs of earrings from here at a single pop-up event. Shi Shan considers this encounter one of the most memorable events in business journey thus far.
"I had a customer of mine that came to purchase a lot of earrings – few hundred dollars' worth. Given our affordable price point, that is at least 30 pairs!"
The young retail business owner, who was both pleasantly surprised yet curious at this point, asked if the customer had purchased all 30 pairs for herself. The customer responded that she was planning to add them to her collection, as the accessories were "just too pretty."
Needless to say, that experience not only made Shi Shan's day, it also became a story she would not forget for a long time to come.
Staying Relevant
Shi Shan has gradually and successfully grown her label. From an online store, she now has frequent pop-up booths to reach her offline buyers, and has chalked up an impressive 7,000 followers on Instagram.
I asked her how she managed to grow her label over the years.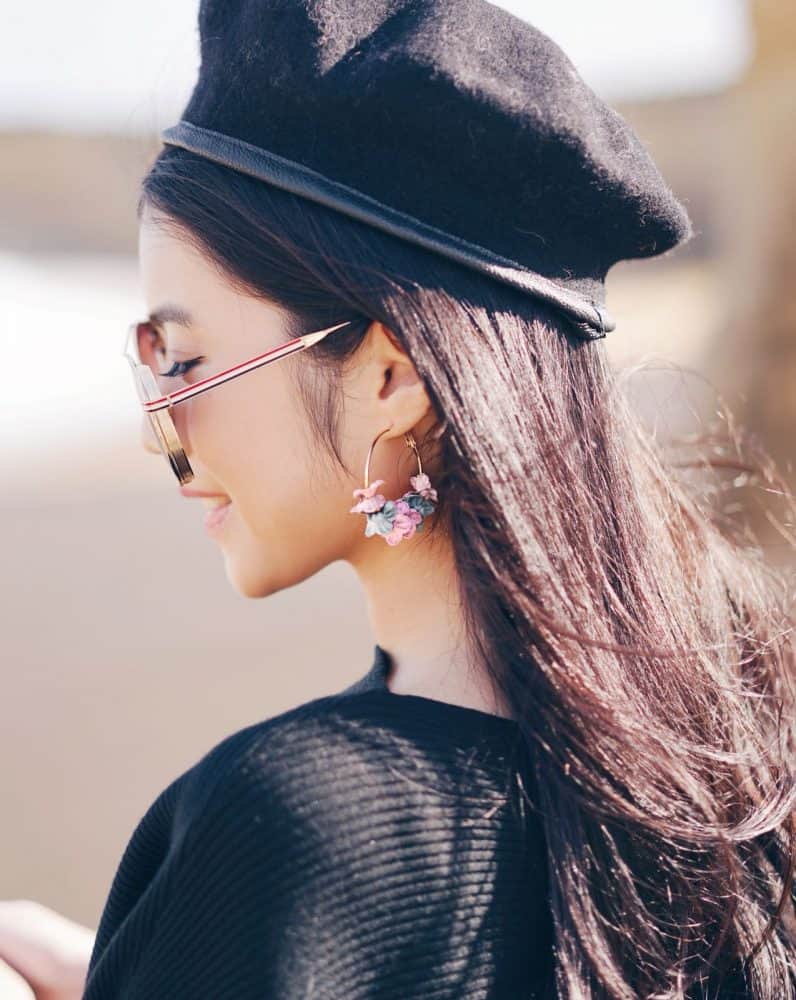 She lists two main methods; one being handing out name cards and word-of-mouth advertising, an approach she considers "traditional." Her second method is capitalizing on social media platforms to reach the Instagram generation.
"I use Instagram advertising and influencer sponsored posts," she shares.
"Our online webstore has enjoyed a huge progression and I have been focusing on improving the visuals on our webstore," she explains. "For example, creating better product images and captions to entice customers to anticipate our next collection."
Plans For Expansion
It is evident that Shi Shan has a roadmap for the future of her brand.
Apart from searching for fresh faces to endorse Audra Concept, she's also considering distributing her apparel to consignment stores in shopping malls. She explains that she hopes to "gain brand awareness," and will be looking towards collaborations with "well-known clothing brands" for Minimalyst Label.
Upon reflection of her experience so far, she says that managing her own online store has shaped her into a more driven person. It has taught her to manage her time effectively and efficiently.
She concludes our interview with three points of advice for students who might be looking to start their own enterprises. "Start small, and do not rush into things. Be focused and stay relevant. Be consistent, your hard work will pay off."