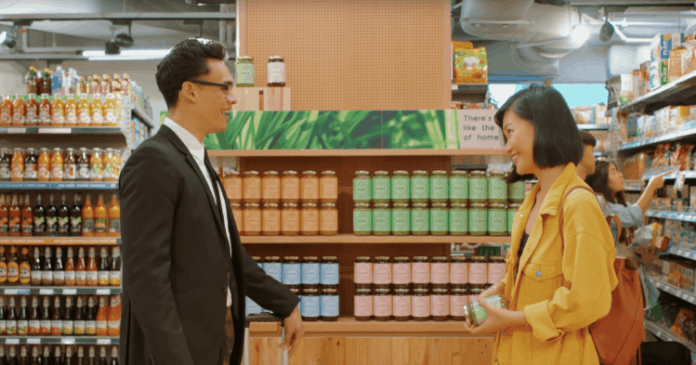 If you have 10 minutes to spare, this is the show you should be watching. Not coming soon to TV screens near you is "One Take", a web series that tackles sensitive social issues that don't see the day of light on your usual television shows.
Caution: It's not for the judgmental at heart.
New to the series? Take a deep dive with us as we share our top five reasons why it is an absolute life-saver as you browse through the same few shows on Netflix and conclude that "there's nothing to watch!".
If you're already a fan, we pick the brains behind the series and reveal a few fun facts – including if there'll be a season 2!
The Plot
We begin in the year 2009 at a seemingly insignificant house party where we meet James, Claire and Alicia. Little do they know, this night will be the turning point that shapes the rest of their lives.
Across the span of a decade, we follow the group in real-time episodes as they are haunted by the reckless decisions of their teenage selves.
James embarks on the ritual of every Singaporean male, Claire sets off to pursue her musical dream turned nightmare, while Alicia finds that her innocent romance forces her to grow up all too soon.
Darker themes like teenage pregnancy, domestic abuse and class differences also surface along the way.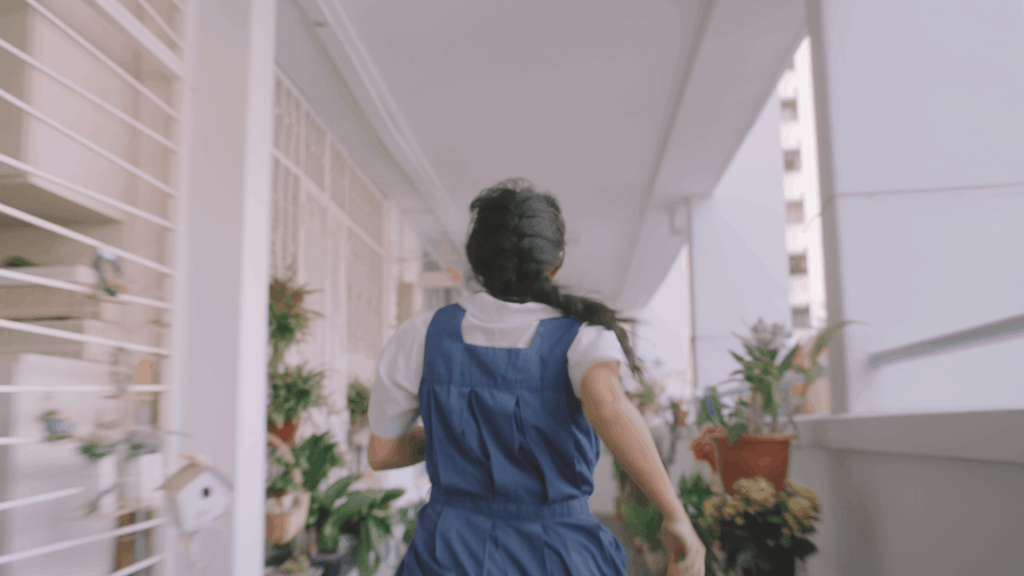 Watching it all unfold feels eerily familiar, as though we've heard the trio's stories somewhere.
The same events might have happened to a friend, or a schoolmate. Perhaps, it even brings back memories of our young and wild selves, or we simply relate to the bittersweet feeling of what ifs and maybes.
How Did One Take Come About?
One Take is one of many stories under Not Safe for TV (NSFTV), an online visual magazine for experimental content.
Constantly pushing the boundaries of how stories can be told online, the projects of NSFTV range from documentaries to narratives, but all have something in common – a focus on hard-hitting topics that make people talk.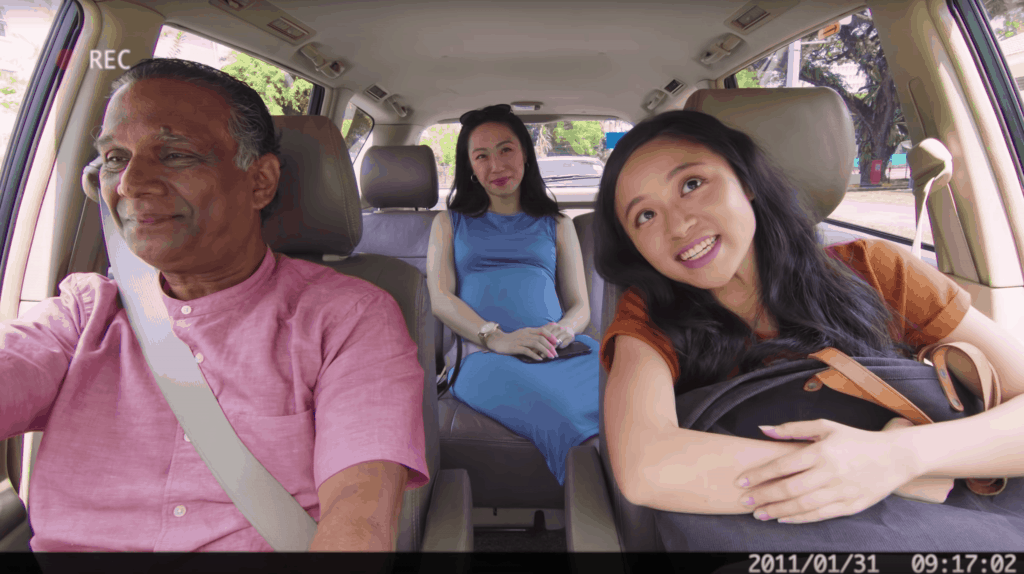 As for One Take itself, it all started with a simple chat about how it's so crazy that one single conversation can shape someone's whole life, which went on to become the pillar of the show.
A little like how that one conversation in The Hummingbird Co, the film-makers behind NSFTV, led to an entire web series.
Why Should You Tune In?
1. #SupportLocal, Especially These Local Talent
The web series is the brainchild of a local experimental video content agency, The Hummingbird Co. (THC). You may have heard of them before or chanced upon their past works such as Average Guys, a sitcom reminiscent of The Office, but with a Singaporean twist.
Founded in 2017, THC has evolved from a glossy, Insta-vibey image to a grittier yet authentic brand – parallel to how content has developed over the past few years.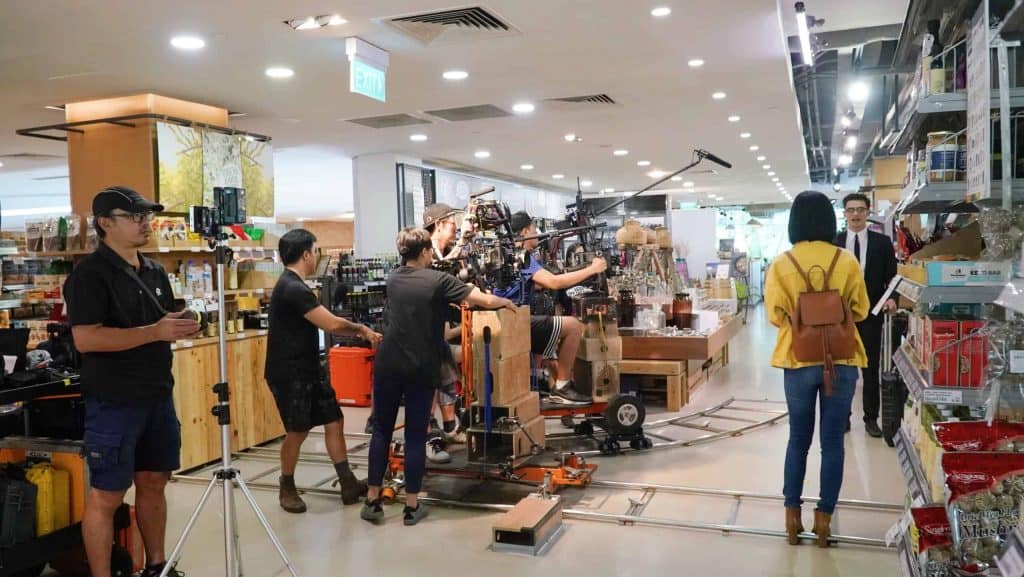 Just like the actual birds they're named after, THC is all about collaborating with creatives, artists and channel or brand owners to push the boundaries of Singapore's content marketing space.
Each episode is testament to their immense talent and hard work, all in the name of dreaming up new ways to create content and tell stories online.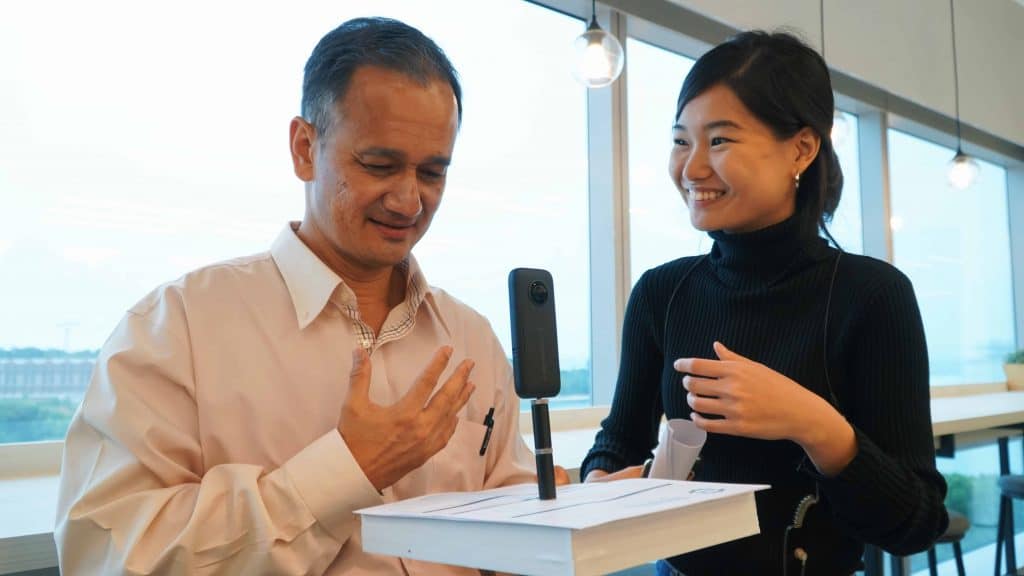 Local household names like Gurmit Singh, Oon Shu An, Lim Kay Siu and Janice Koh also make guest appearances. While their roles add depth to the main characters and tie in with the plot nicely, THC also spoke about being extremely appreciative of having veteran actors on board to mentor the younger actors.
Some play characters you'll never expect – you'll just have to tune in to see who's who!
2. Insane Craft And Art Direction
True to the name of the series, each episode was filmed in a single take. While viewers might barely notice the difference from an average video, it is definitely more than what meets the eye for the cast and crew.
The episode cannot be produced the usual way – filmed scene by scene, then piecing it together in the editing process. In fact, a single mistake would require filming to restart right from the top!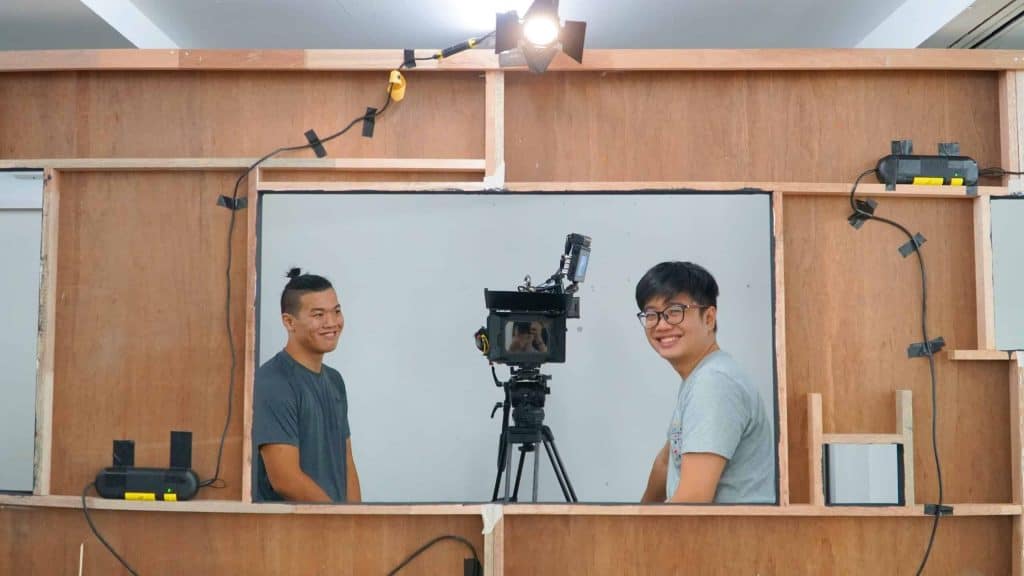 If you're left wondering "how in the world did they film that?", so were we!
We asked the crew at THC to share their secrets. Fans of the show would be familiar with episode 4, where Claire's life essentially falls apart in a single shot, going from third person to first person through a mirror.
Picked as the hardest episode to shoot both technically and emotionally, it involved the use of elaborate contraptions like a video camera weighing 3kg being mounted on a motorcycle helmet.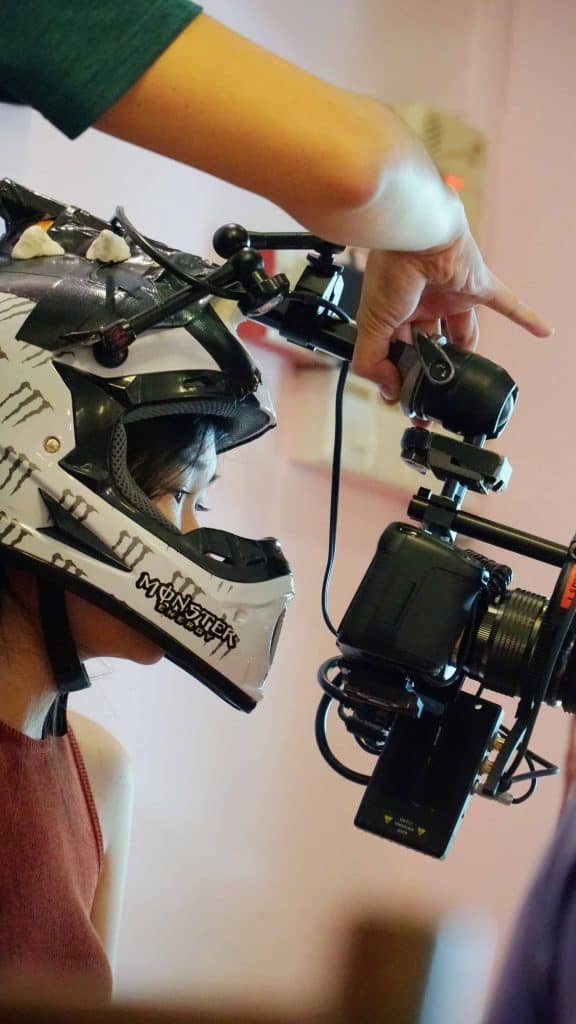 You can find out what goes on behind the scenes for each ten-minute episode on THC's Instagram page. This includes episode 2, the most fun to shoot (and watch!) – where the single take was strategically planned to use the architecture of the space to help tell the story. We're talking jumping out of a window and a shot that spans two floors of a HDB stairwell.
Fun fact: the folks at One Take pick episodes 2, 7 and 9 as their personal favourites!
3. Content That Cut Through The Clutter
Episodes vary in formats, ranging from CCTV footage of a store, to a 360-degree video so you can see what's happening from every angle possible. One thing's for sure: you won't be watching a conventional video over and over again.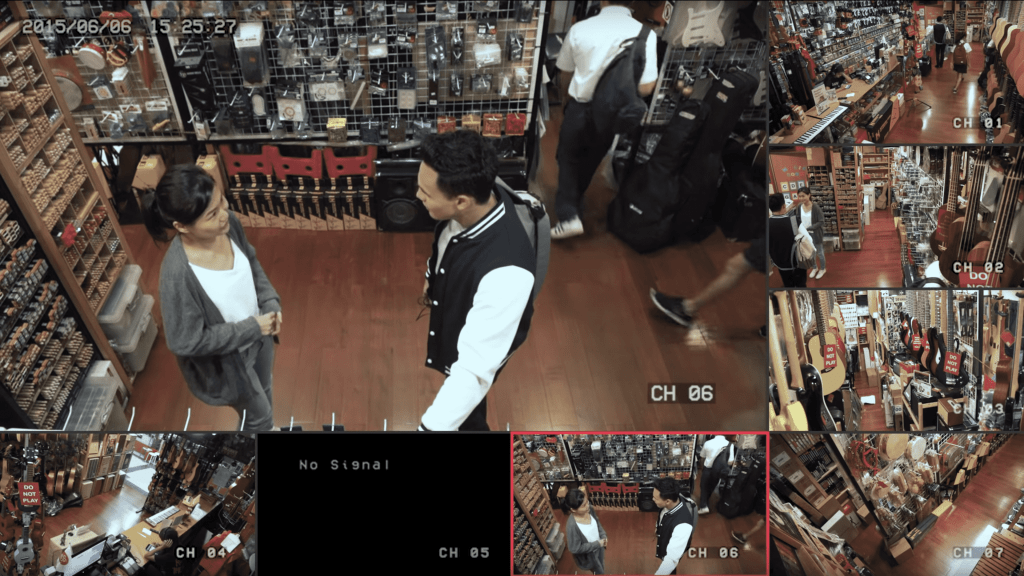 One Take was very much made to live on social media, and a quick scroll through the NSFTV Instagram page quickly confirms so.
You'll find it peppered with teasers for the series, except it's not your run-of-the-mill stills and video cuts.
Your first introduction to James, Claire and Alicia is through their realistic looking secondary school EZ-link cards. Each character gets their own curated Spotify playlist, so that you can quite literally, listen to what's going through their heads.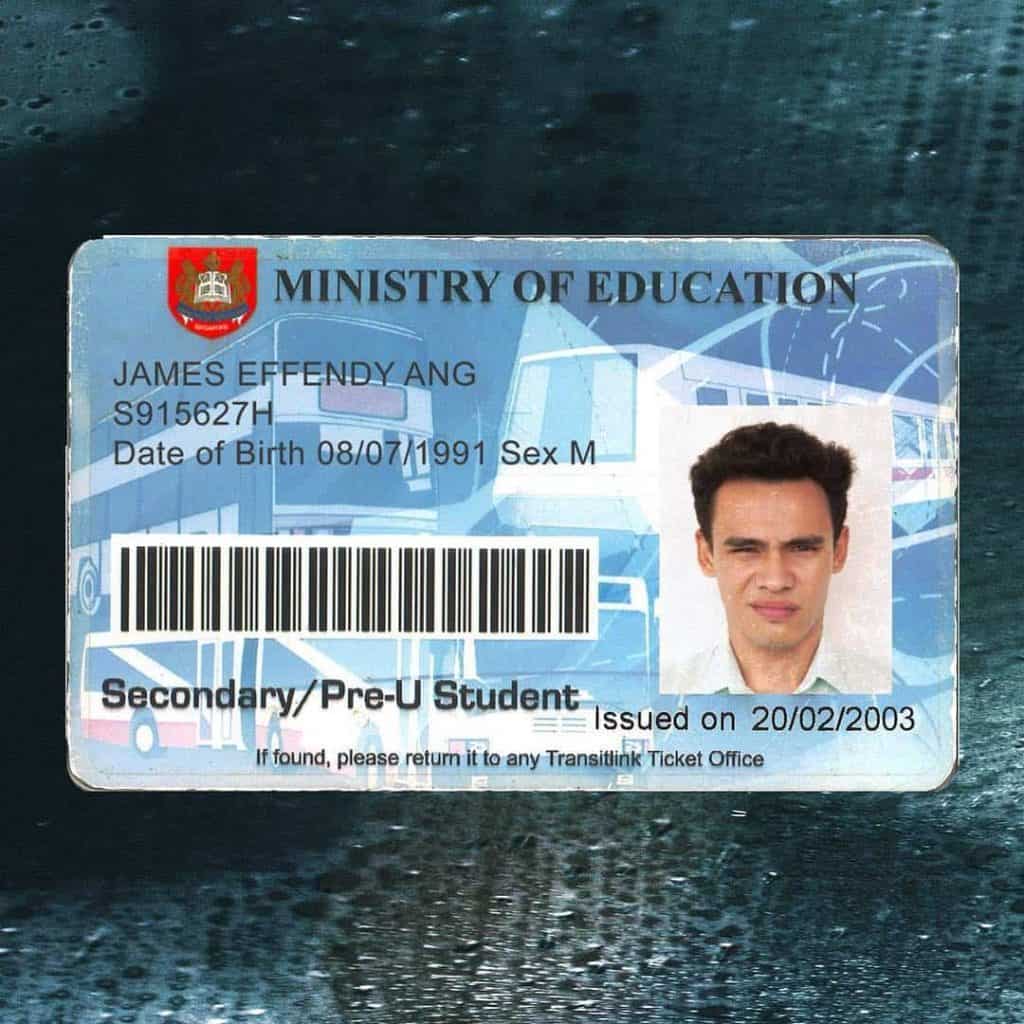 As the years pass, we see the teaser footage glo' up in real time, from being filmed on an OG camcorder to modern Skype and FaceTime calls.
If you were looking for an immersive experience, One Take definitely delivers by making use of innovative ways to present their episodes, and localised material that hits close to home.
4. A Killer Soundtrack
If you're a sucker for good tunes, you'll be glad to hear that music is a huge part of One Take. We've all been there when a series ends and you're feeling a little too emotionally invested in the stories of the characters.
If you're suffering from those post-season finale blues, the world of One Take continues to live on through a Spotify playlist of the soundtrack used throughout the episodes' highs and lows, on top of a stream of behind-the-scenes content.
In fact, the songs on it came from the original playlist the scriptwriters listened to while writing the story of One Take!
You'll recognise classic teenager anthems from the likes of The Click Five, Boys Like Girls and MGMT. My personal favourite is Loved You So, a haunting ballad from local artiste LEW which serves as the perfect companion to the season finale.
5. The Deeper Meaning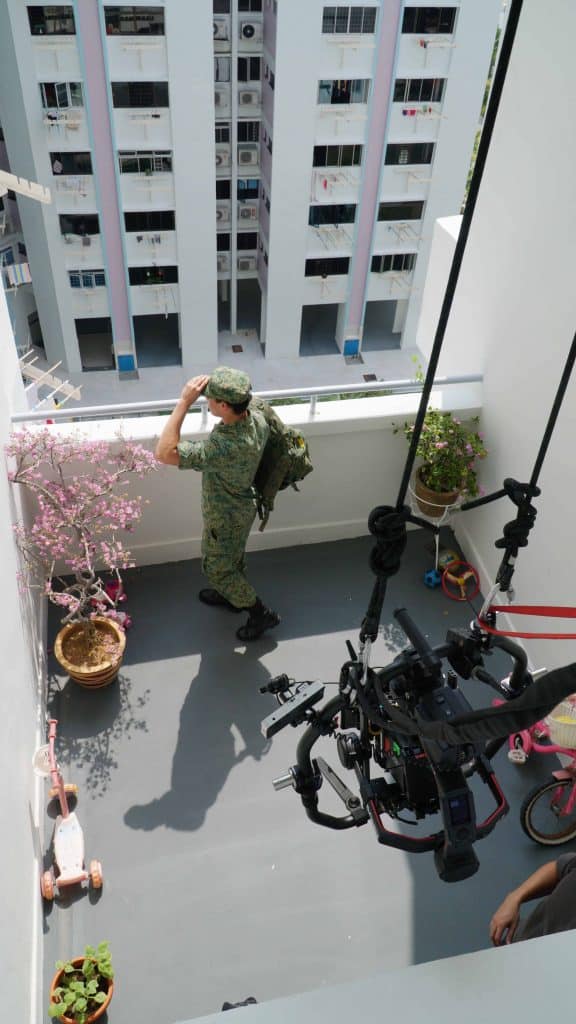 Above all, the series brings to light sensitive social issues that can be uncomfortable to talk about, and undoubtedly less represented on the big screen. We live in a time where it's not so much black and white as it is grey, yet our instinctive reactions to such issues sometimes blur into mob mentality and cancel culture.
One Take serves as a launch pad of these difficult, yet necessary, conversations; it provides a fictional world for us to take a step back and form our own opinions, as well as decide on our own accord what guides our moral compass. Afterall, anyone could find themselves in the same circumstances – it's not so much about the right or wrong choice, but the set of choices that led us to where we find ourselves today.
You can binge-watch to your heart's content on YouTube, or if you're an Instagram native – all episodes are also up on IGTV.
After you've (maybe) cried a little and taken a closer look to find all the planted easter eggs (or on their Instagram Story Highlights if you're a curious one!), we're left with one last burning question: Will we get a Season 2 of James, Claire and Alicia?
It's in the books for sure, but we could get there sooner than later if you share NSFTV with all your friends.