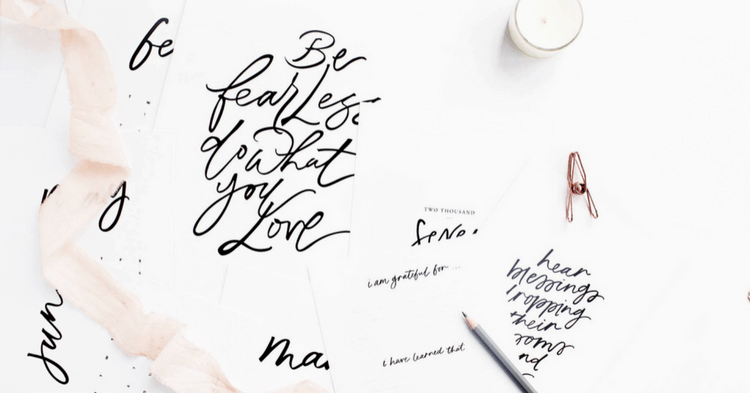 Mint & Ordinary started as a personal project of Janne – a self-taught brush letterer who has possessed a love for paper and making things for loved ones since she was little. The studio is named as such in line with her belief that a fresh purpose exists within every ordinary episode of life.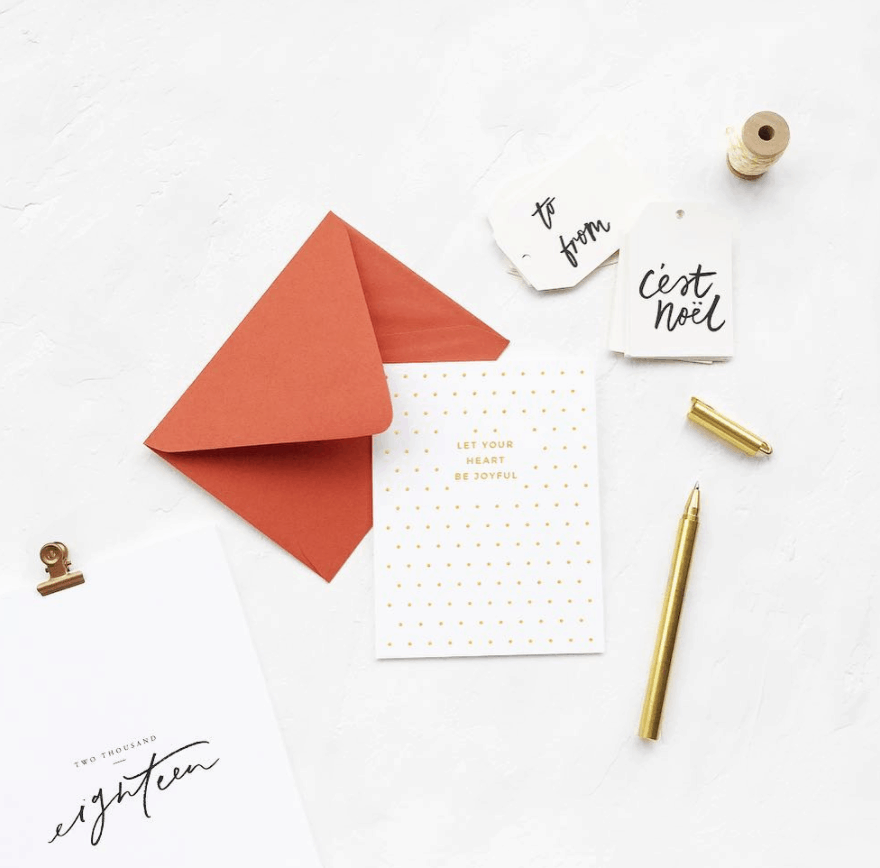 Faced with the stresses of adulthood and starting a career upon graduation, Janne discovered that she was captivated by the therapeutic power of brush lettering – each brush stroke and drop of ink brought peace to her mind.
"I was never someone good with words or expressing myself, and hence brush lettering became a project to help myself," she explains.
Along the way on this journey, she discovered that what began as a personal project could also be empowering to others – where her words could provide healing to others.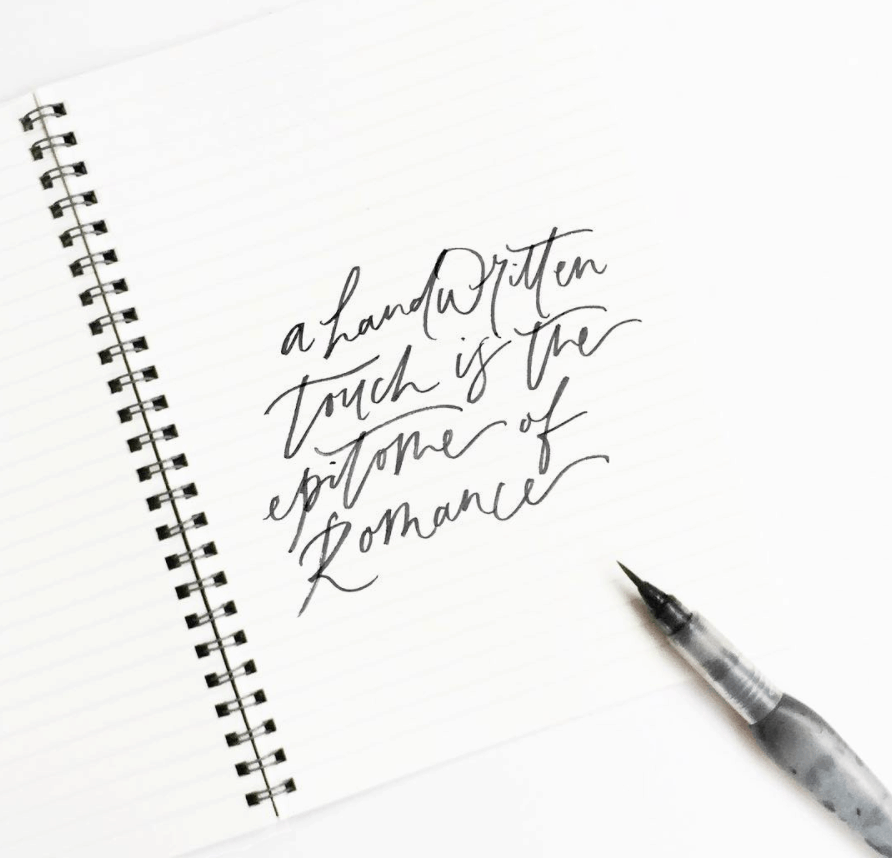 "I started on this mission with hope to present gifts of daily reminders, and be an outlet for unspoken words of thoughts and love. Mint & Ordinary products were envisioned to inspire, encourage and delight each and every of its owners."
Hence, it is understandable when Janne shares that it brings her joy to learn how someone was encouraged and inspired by the words and works that she puts out.
"(Many) times, all we need (is) a little nudge and a little push from someone to help us through the certain dark day we are going through, and I am glad that my works could be that nudge one (needs)."
Staying Analogue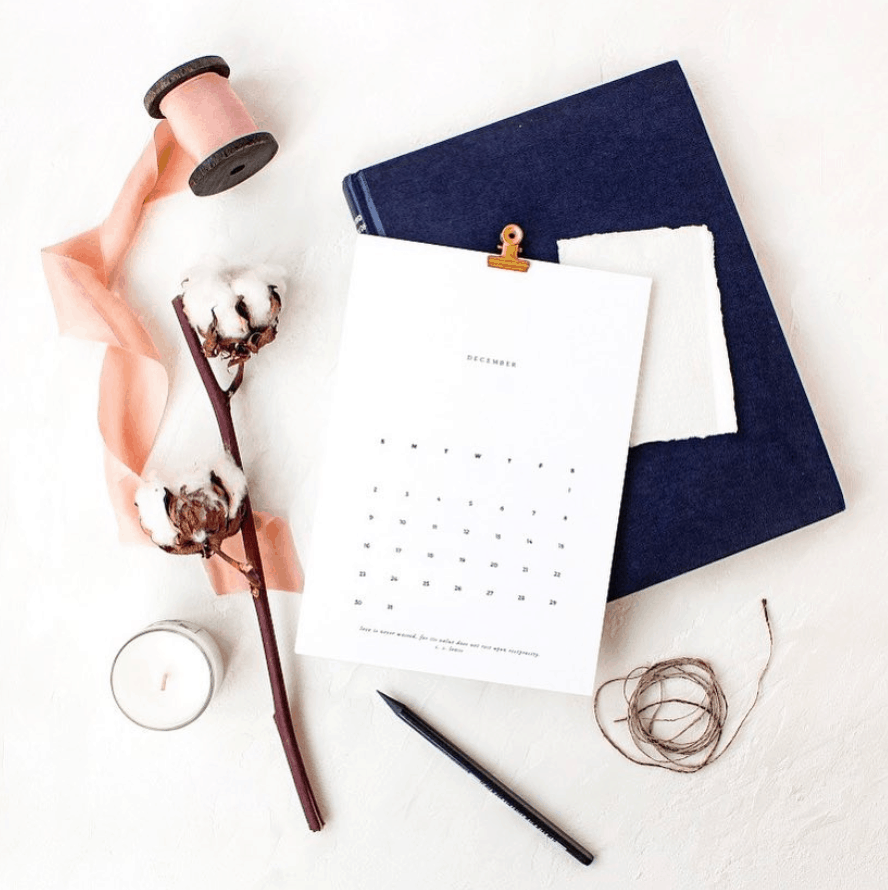 In a world that is fully digitized with apps like Google Calendar and iCal to aid scheduling, I find it unusual that one might decide to start a side business on paper products.
Janne explains that there are two key aspects which influence her choice of having a paper product business – every individual has their own preference of remembering things, where some, like her, may need to write things down and typing them does not suffice.
"Also, the process of putting pen to paper can be incredibly clarifying and could draw the deepest and heartfelt words from within you. It is vastly different to receive a handwritten card as compared to a typed out note."
In addition, she notes the difference between the feel of using a tangible paper product, contrasted with using a digital calendar, which she describes as a "cold metal digital tool".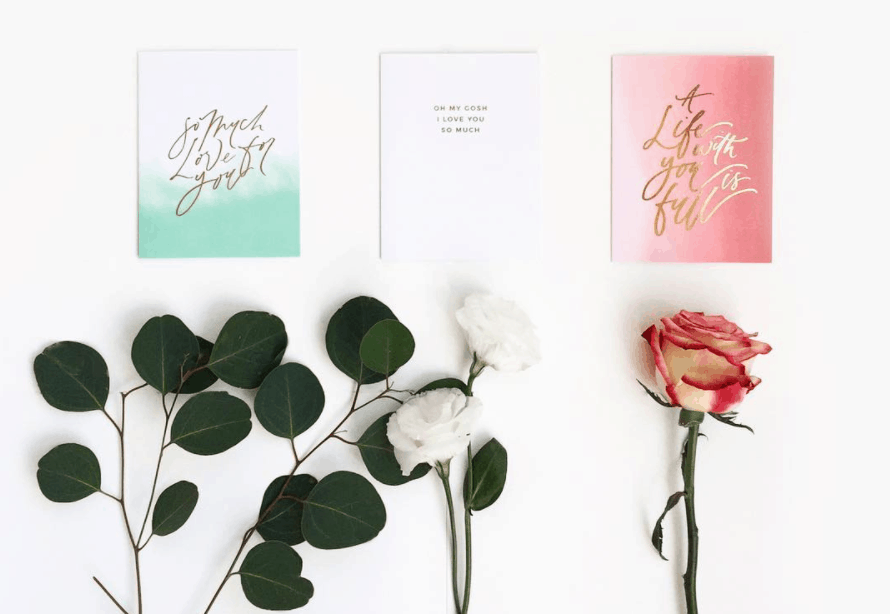 "Paper feels amazing! The different textures of papers bring out joy – the organic (touch) of handmade paper (is) velvety smooth. Having a tangible paper product in your hands could make you feel more accomplished than a cold metal digital tool."
A Journey Of Growth
The journey with Mint and Ordinary has brought Janne various experiences she would not otherwise have had. As an introvert, she "who would go all the way in trying to avoid speaking to strangers."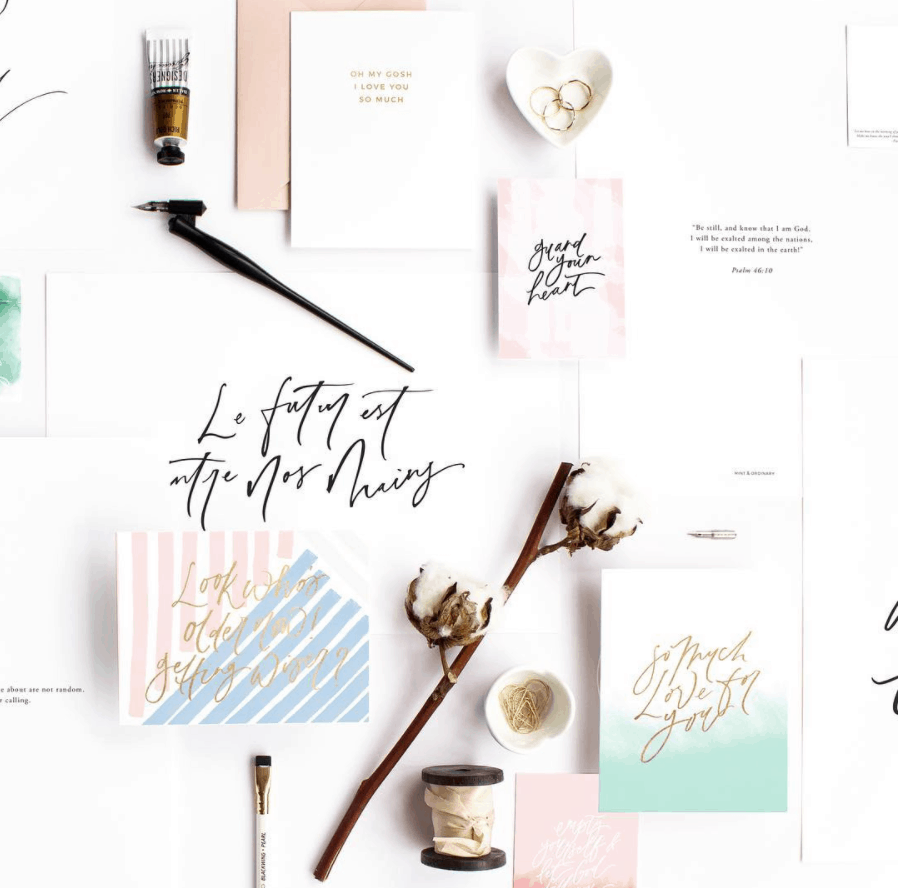 Yet, with Mint & Ordinary, she tells me that "(she) got challenged to step out of (her) comfort zones to meet with clients to discuss projects, set up booths in markets and speak with buyers." She also did live calligraphy for events, though she also said she "trembled throughout."
"Through each of these events, I got to learn more about myself and my growth personally," she muses.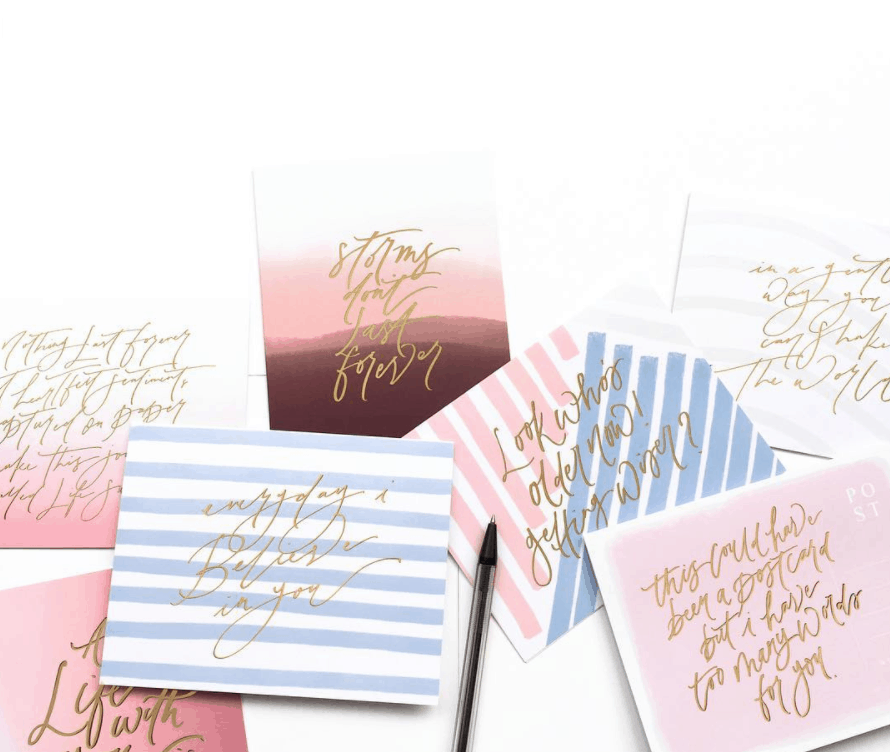 She is, however, tight-lipped about her greatest accomplishment, telling me that it "has to be kept a secret, still."
Nonetheless, she lets on that "(she is) honoured to be able to collaborate with an international company for a mini showcase of (her) works using their products."
Describing it as "a project that had concluded late last year," Janne also shares that it is due to be released officially in Summer 2018, and tells me to keep a lookout for it.
Valuing And Respecting The Independent Creative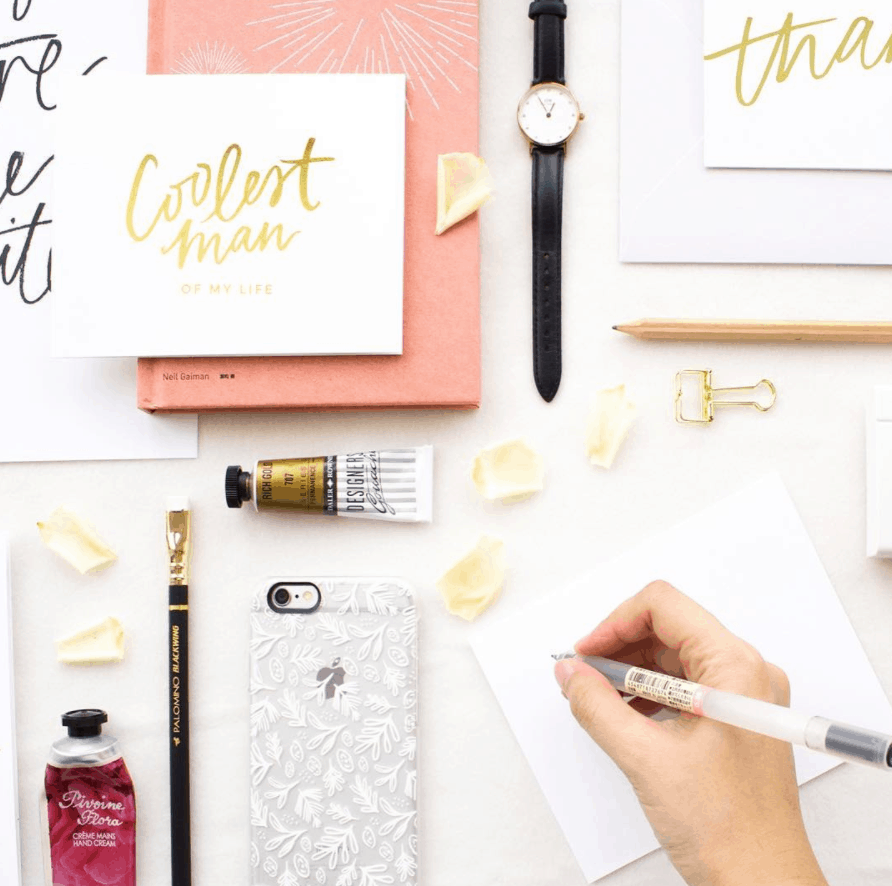 As with all business ventures, Janne faces her fair share of discouragement from time to time.
Commenting on the phenomenon where big-name businesses rip the designs of individual creatives as their own work, Janne says,
"Each and every creative puts their heart and soul into every work that they create. To us, each work is a part of us, and it is valuable. However, in today's context of how information (is) shared, it is disheartening to find people or even big businesses ripping off works without credits."
Another source of discouragement stems from people who expect creative services to be provided to them for free – just because they have more followers on social media.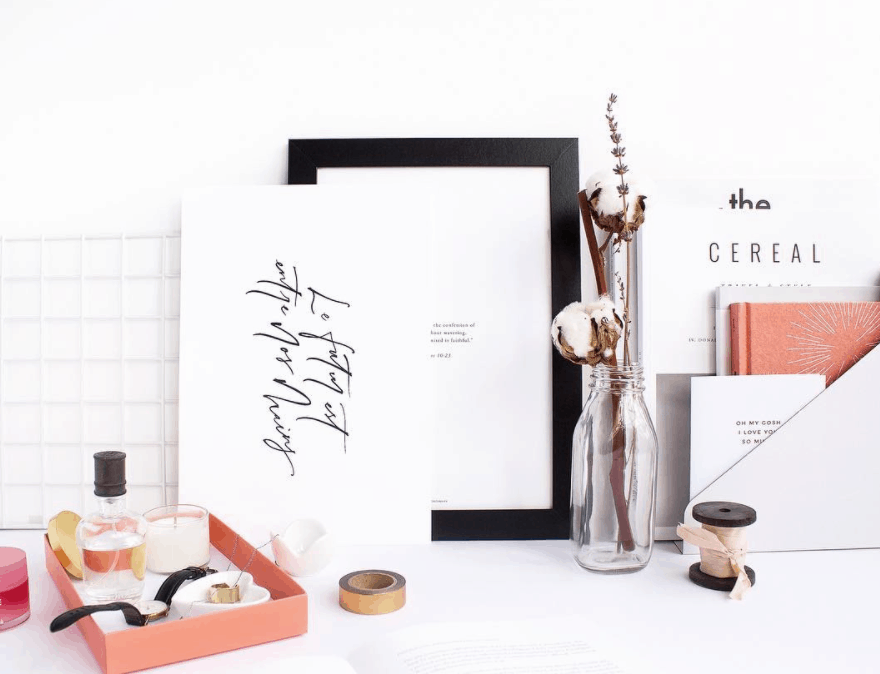 "Most of the time, these (followers) are of a different target market. It (is) hard to educate people on the value of our works and appreciate the effort we put into each of it. This is especially in Singapore where consumers are always price conscious," says Janne.
Looking back, Janne shares that her past year had been "extremely challenging on both personal and business front," where she has also slowed down all processes with regards to Mint & Ordinary.
Acknowledging that coping with both a hectic day job and a side business is never an easy task, Janne nonetheless looks forward to expanding on Mint & Ordinary's current product range. She hopes that in doing so, she can bring Mint & Ordinary, together with its beliefs and way of life to more people around the world!