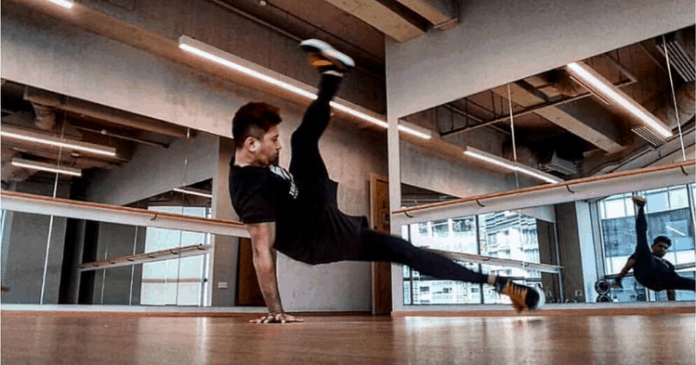 With the widespread popularity of the Hip Hop culture, B-boy dancing is something that we are no stranger to. Introducing Breakletics, a new form of exercise that fuses ordinary fitness moves with dancing routines, bringing your fitness regimen to the next level.
We spoke to Muhammad Nur 'Azharu, also known as Haru Minoru or Haru for short, who is also Singapore's first-ever Breakletics trainer.
This was how Haru mastered Breakletics, an art form that was a stranger to many, and turned it into an activity that many take part in today.
His Initial Journey Into B-Boying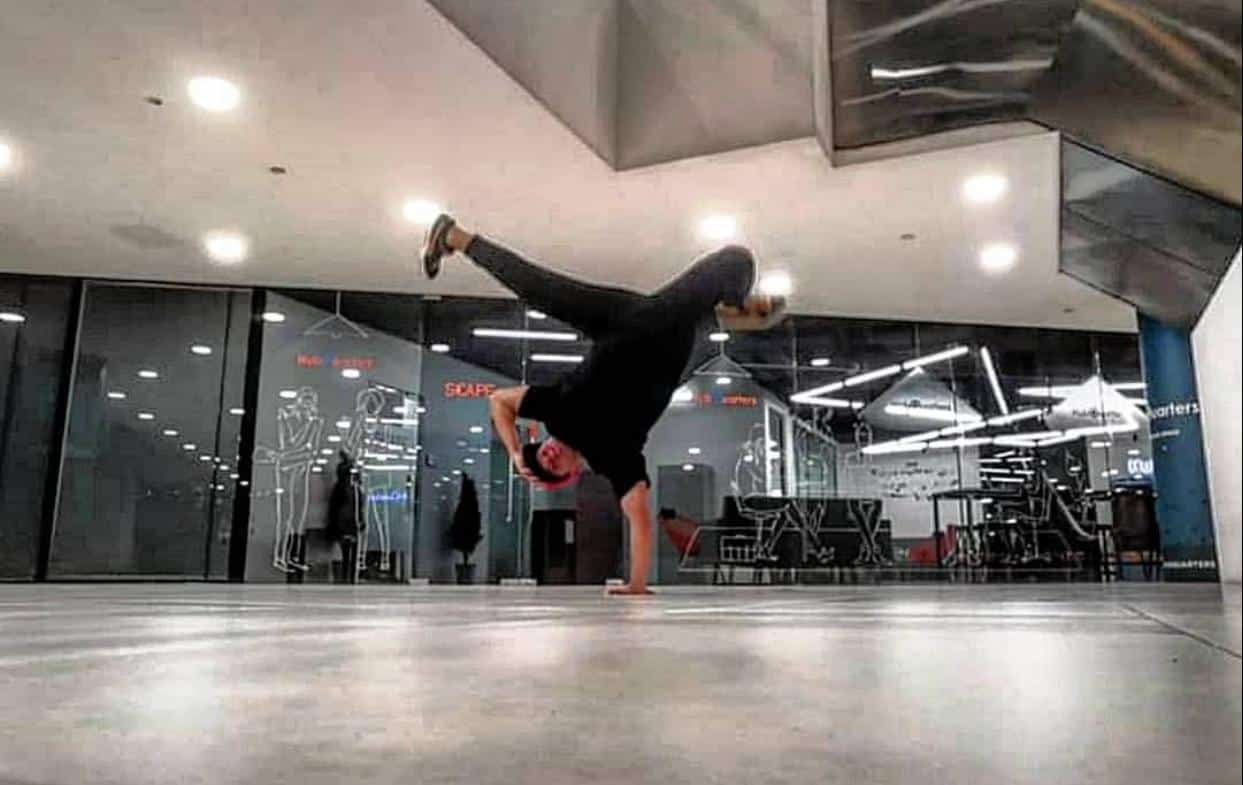 Being surrounded by friends who were active in the B-boy scene, it came almost naturally for him to pick up on this craft as well.
"I was interested in the movements and the art of B-boy. And of course, the Power moves that got me interested in the first place," he explains.
Despite the extravagant moves, picking up on B-boy wasn't a walk in the park for him.
"There were a few occasions when I got injured. I sprained my ankle and my neck, but the worst one is when I injured my ligament in my right knee. It took me about two weeks to recover."
However, despite the several accidents, Haru still stuck through it all and remained determined in mastering the craft.
The Inspiration Behind His Success In B-boy
The inspiration he got from watching renowned B-boy dancers such as Kill and Marcio served as motivation for Haru to expand on his skills as a B-boy dancer, allowing him to flourish into the B-boy dancer he is today.
After years of training, he finally decided to do something beyond dancing for leisure.
Taking His Passion For B-boy Dance To A New Level
His big break did not come until 2017, where he was hired to perform as a B-boy dancer for a number of events.
Apart from the occasional performance at events, Haru had also decided to take a leap of faith and audition as a dancer for the Korean entertainment agency, Cube Entertainment, when they visited Singapore.
"I was one of the finalists to represent Singapore. They came to Singapore to look for Singaporeans to be in a new Korean pop music group so I dressed up as my idol back in the days, Taeyang, and danced to his song," he recalls.
His most recent performance was for a Murdoch Edge event at Singapore's Kaplan University.
The Inspiration Behind Breakletics
With a passion for teaching his craft to children, Haru decided to form an association of his own in Singapore.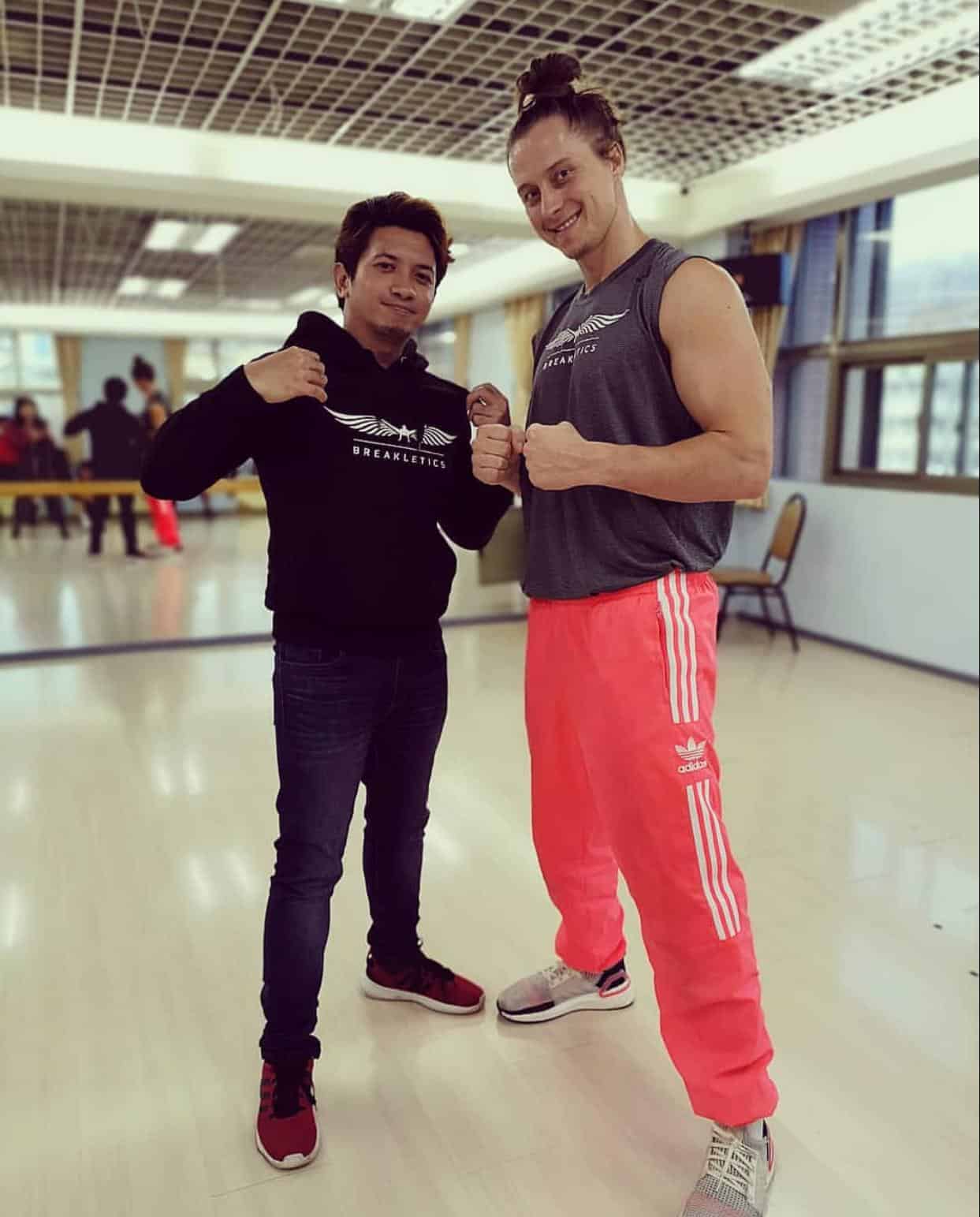 The concept behind Breakletics first came about in 1999, when the B-boy dancer, Peter "Petair" Sowinski, who was also a sports scientist, realised a flaw in the ordinary fitness program and decided to start something of his own.
While the ordinary workout program consisted of repeated movements such as pushups and burpees, he realised that these movements did not help in improving his flexibility and coordination.
Hence, he formed Breakletics to break away from these repeated moves while rhythmically training the entire body
What Is Breakletics? 
While Breakletics started as a workout that mainly catered to B-boy dancers, it has evolved and has now become a good balance of dancing and athletic workouts that can be done by anyone and everyone.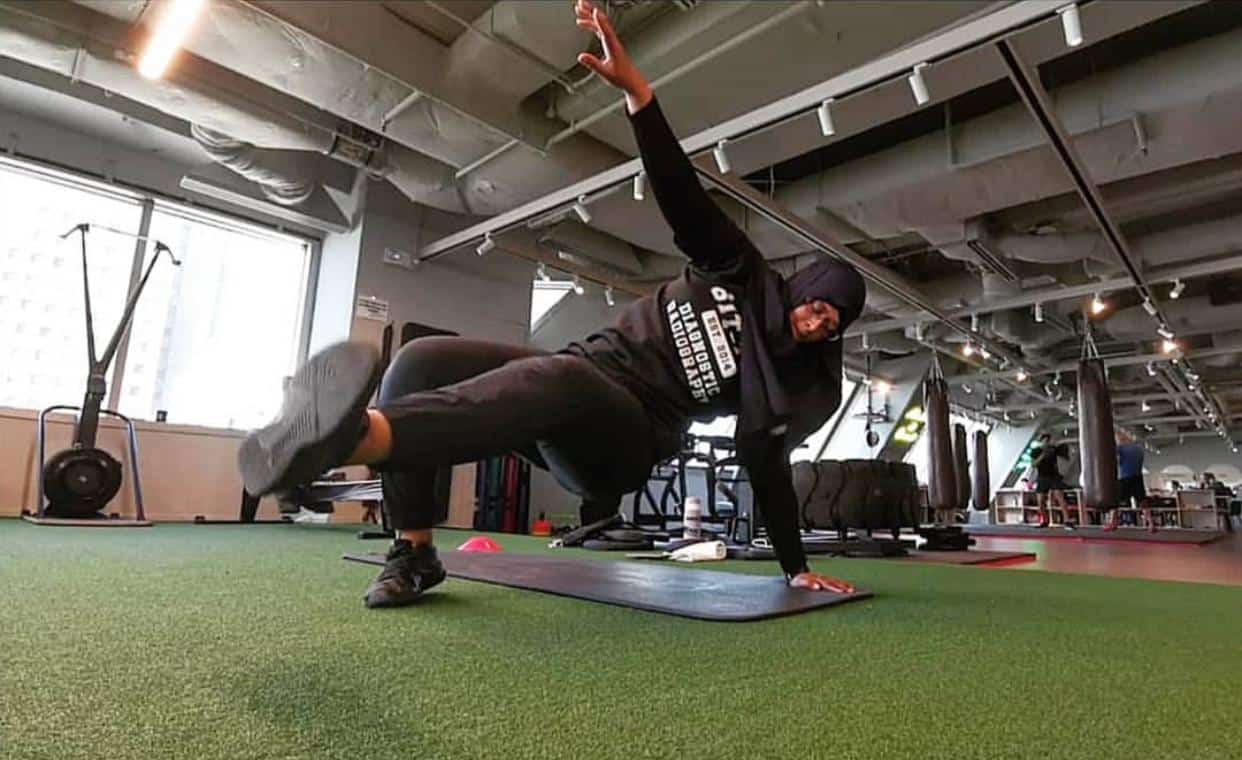 Unlike the ordinary workout regimen, Breakletics focuses 40% of the workout on the upper body and the remaining 60% on core stability.
"Breakletics incorporate basic breakdance moves with basic exercises. For example, Toprock Squat. And no pads or helmets are needed for Breakletics," Haru explained.
Fusing dance and fitness routines, Breakletics allows you to enhance your flexibility, ease your body tension, increase your strength and improve your sense of coordination.
Coupled with Old School Hip hop, Breakbeats or even Funk music at times, Breakletics will surely get you moving in no time at all.
"As a whole, we do have our own sets to target different parts of the muscle. We have guidelines but we are free to create our own moves as long as it is easy to learn and follow," he explains.
The Official Launch Of Breakletics In Singapore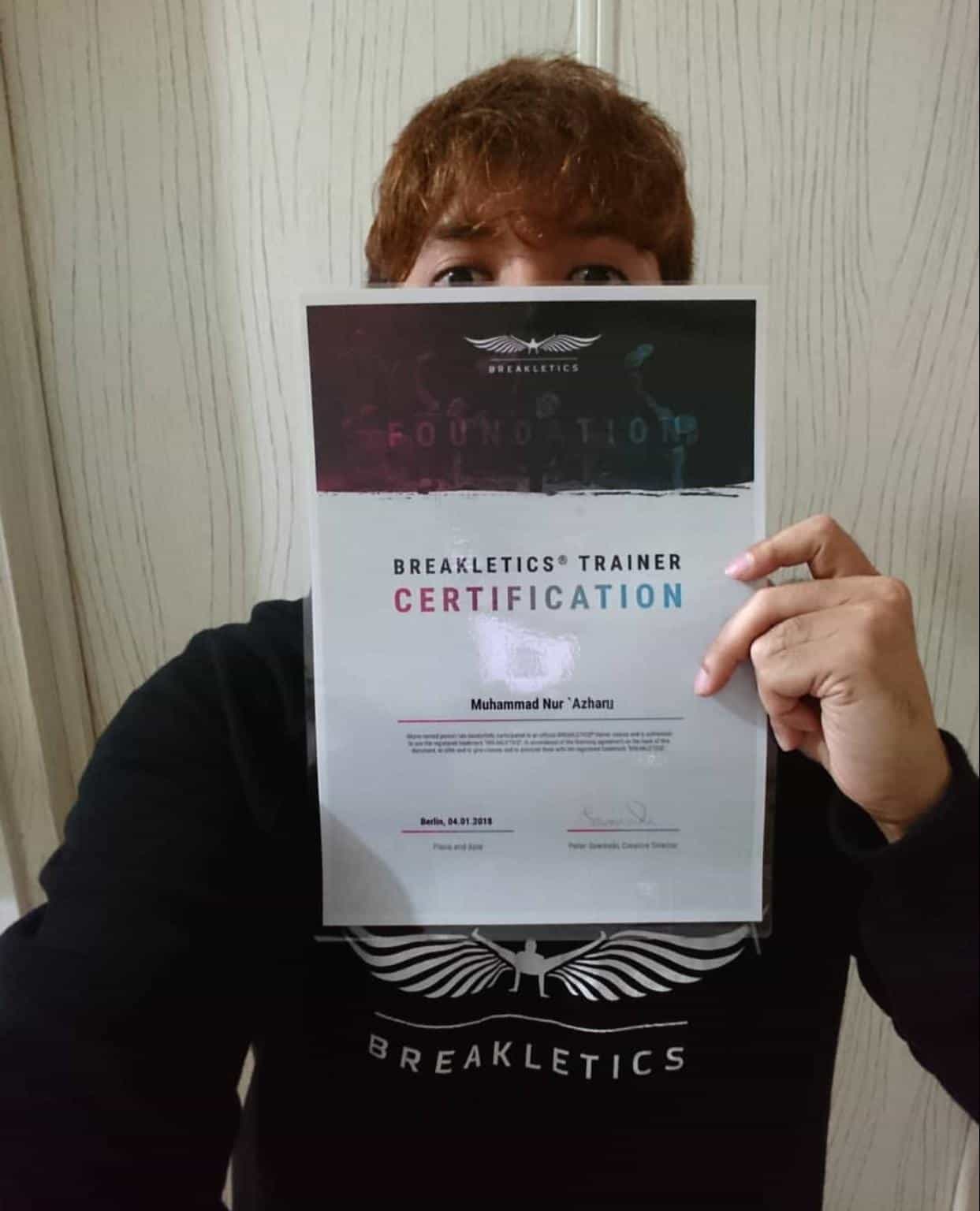 Merging his skills of a B-boy dancer with his knowledge on workout routines catering to dancers, Haru officially launched Breakletics in Singapore in January 2018.
This was also a commemoration of his certification as a Breakletics trainer representing Singapore.
"For now, I am the only certified Breakletics trainer in Singapore. I am looking to recruit more trainers in the future," he explains.
The Future For Breakletics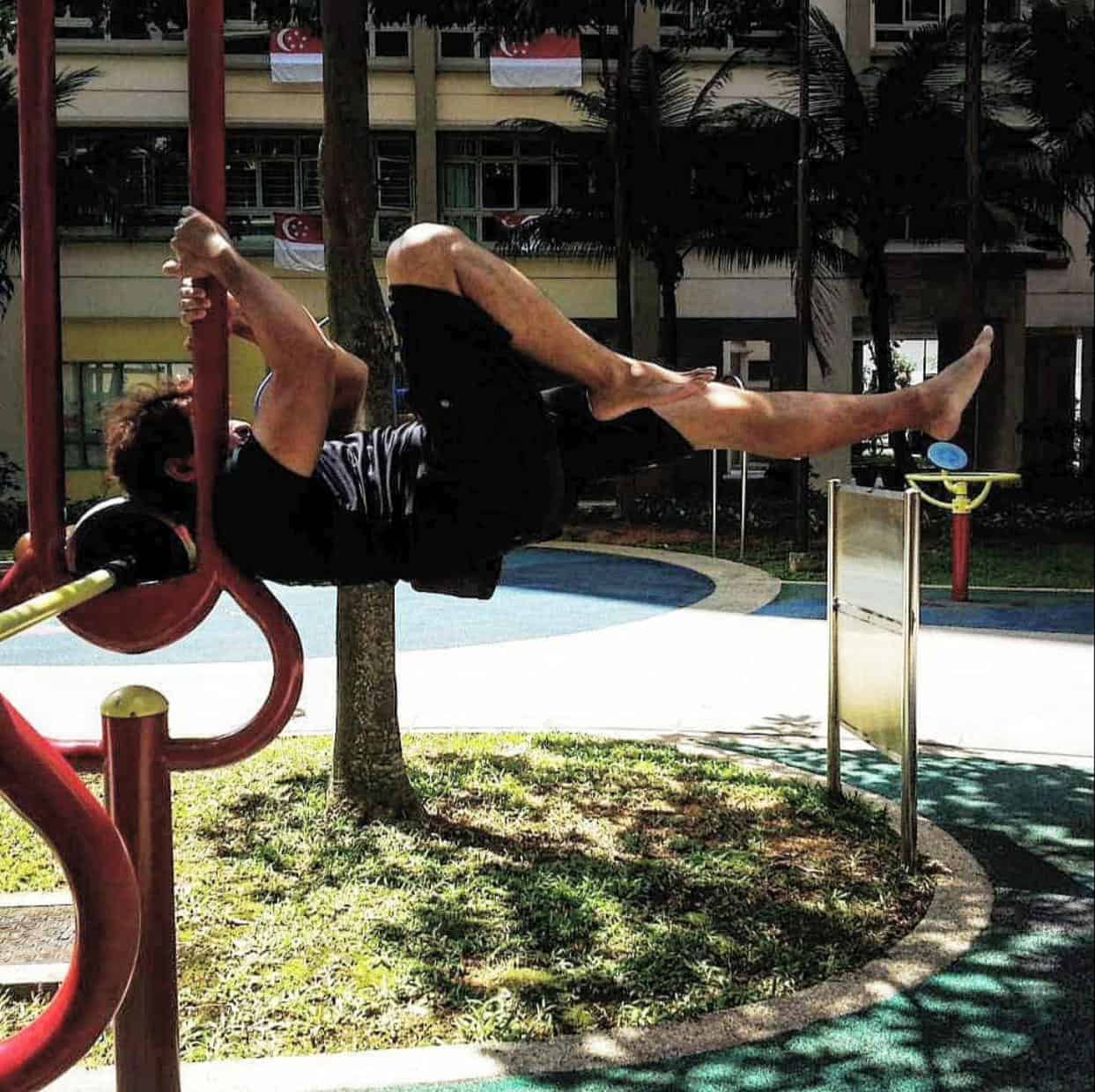 Despite the success of the Breakletics launch in Singapore, Haru intends to bring his unique craft to greater heights in the near future.
Being the first Breakletics trainer in Singapore, Haru took it upon himself to spread the word of this craft around Asia.
Haru is also planning to recruit more trainers in Singapore so as to have enough manpower to branch out to neighbouring countries.
"I wish that there will be more people who'd be interested in trying out Breakletics. I hope to run it on a big stage for fitness events," he explains.
Currently, Haru conducts Breakletics sessions at Tiong Bahru, Clementi, and Yishun, and they typically last between 45 to 60 minutes.
"If you're looking for a way to undergo body transformation, then Breakletics is certainly an option for you."