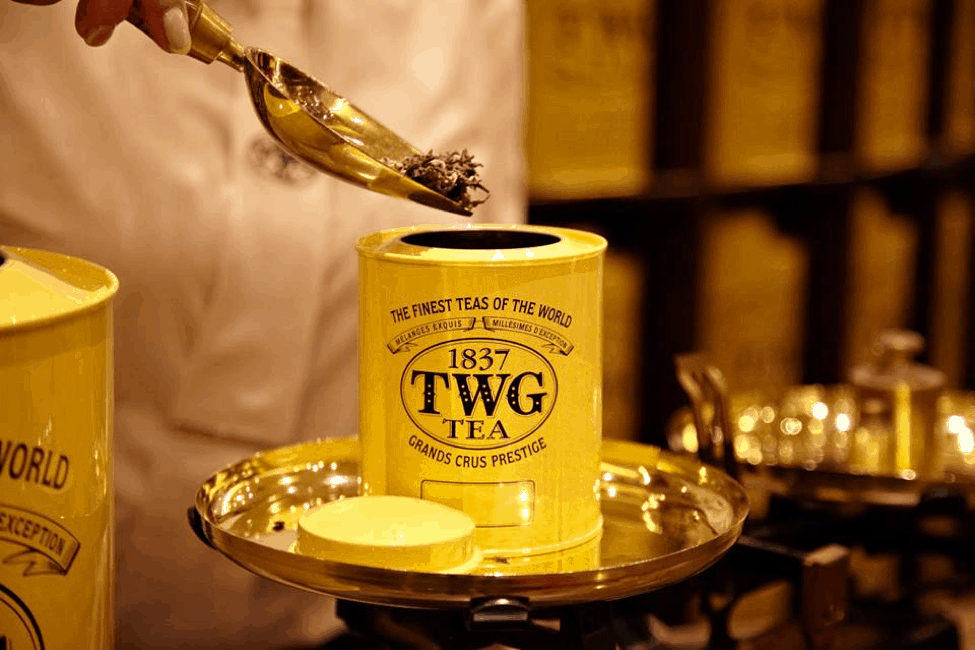 Learn how he brewed his success.
With its posh interior of gold accents and the promise of luxury tea and scones, the grandeur of TWG cannot be missed at the shopping mall. It's 'atas-ness' might surprise you to find out that it's actually a Singapore company.
TWG, which stands for The Wellbeing Group, has gone on to penetrate the overseas market from Canada to Japan. It is now one of the fastest-growing luxury tea brands in the world.
Much of its success is attributed to its chief executive Taha Bouqdib, 47, who built the business from scratch.
According to The Straits Times, TWG Tea, which has about 3,000 employees, runs a chain of 48 salons and boutiques in 15 countries with $57 million in annual sales.
Defying Family Tradition For The Love Of Tea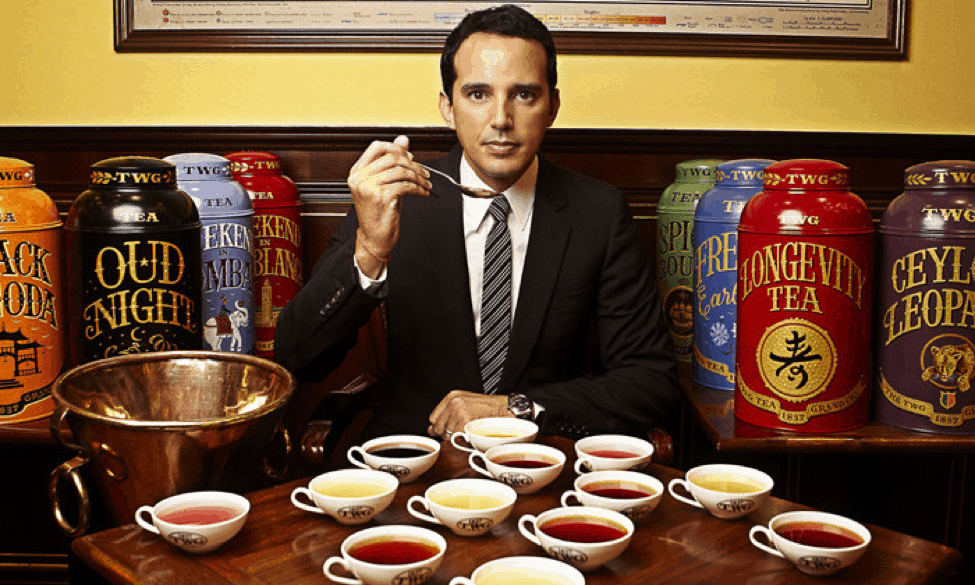 Source (CEO Taha Bouqdib)
You could say that Bouqdib has tea in his blood, being a French citizen of Moroccan origin.
In an interview with The Peak, the Singapore permanent resident speaks of tea with passion, charming with his gentility. Bouqdib has worked with teas for more than two decades, and knows the tea business inside out.
His love started for tea started years before TWG conceptualised.
Living in Morocco, Bouqdib had his first taste of green tea at the age of 12. He remembered that he thought it tasted strange, as he was used to the fresh mint and sugar in Moroccan teas.
He truly fell in love after his friend recommended him for a job at a French tea company.
Bouqdib recounted when he first stepped into their warehouse:
I was amazed by the different flavours. I felt I had entered into a world that's mine.
"I knew that this was the product I would work with for the rest of my life."
During the 15 years that he worked there, Bouqdib learnt everything he could about the industry. He never felt like he was working. He spent his holidays and his own money visiting plantations in India and Japan with his own money.
His family had worked for the Moroccan king – his father was head of security operations and now four of his siblings work for the king – but Bouqdib, who was then 23 years old and studying international law, was so in love with tea he defied the tradition.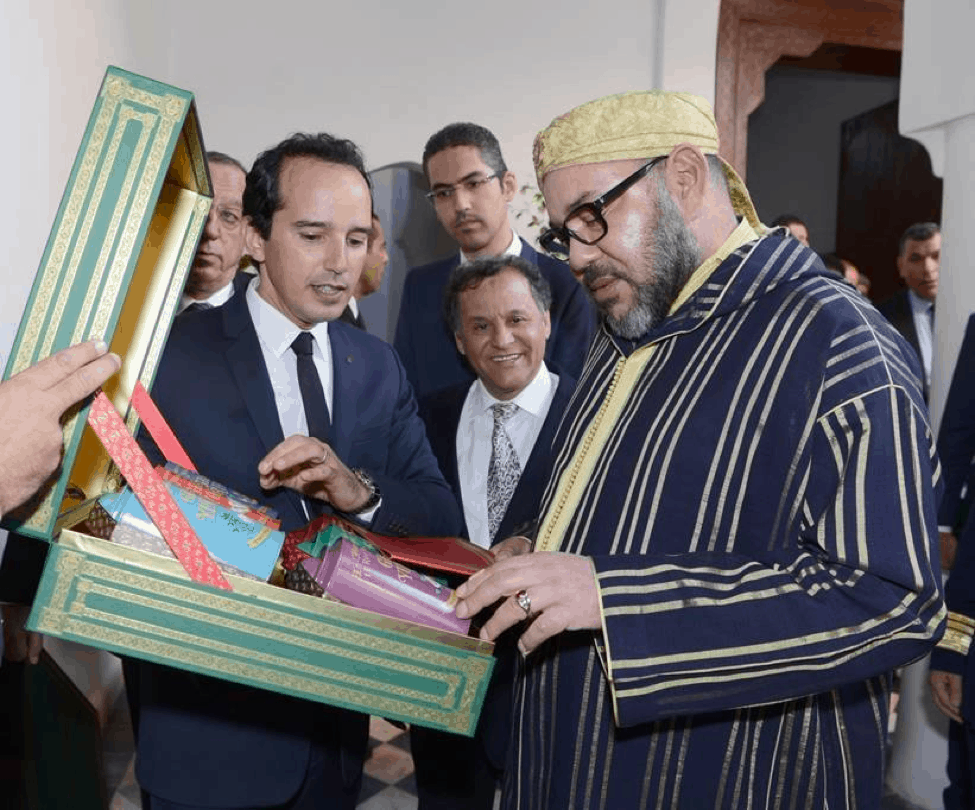 Source (CEO Taha Bouqdib presenting HRH King Mohamed VI of Morocco a bespoke TWG Tea collection of rare handmade teas and unique hand-painted tea tins)
His venture paid off, as in 2015 he was awarded a royal medal, the Order of National Recompense by Morocco's King Mohammed VI for having built a "company specialising in the production of the finest quality tea in Singapore."
When TWG opened its first store in 2008, it was in the middle of the financial crisis, but the business took off and they sold 650 tonnes of tea in the first year.
A chance meeting in Paris
TWG managing director Rith Aum-Stievenard, co-founder Manoj Murjani and Taha Bouqdib.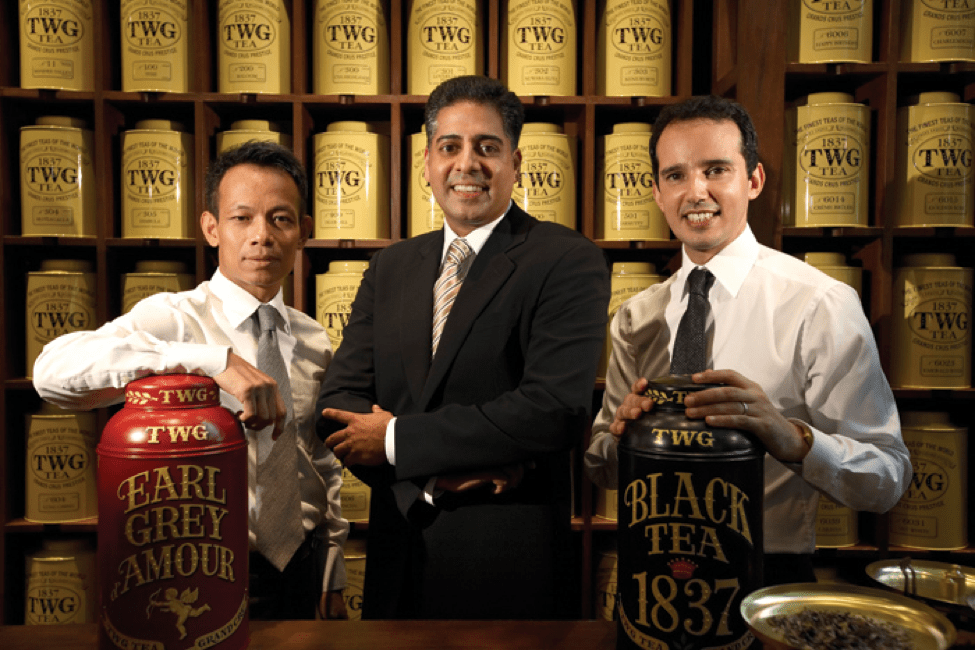 Source
At a historic teahouse Mariage Frères in Paris in 2007, Taha Bouqdib met Manoj Murjani, a Hong Kong-born Indian businessman. The duo sparked a conversation about tea, which eventually led to the birth of TWG Tea.
According to Singapore Tatler, they continued discussing over the next two years about revolutionising tea, making it an 'affordable indulgence'. Murjani's family was in the luxury fashion industry, and Bouqdib had experience in the tea business.
Co-founder Murjani has since resigned in 2012 to spend more time with his son who is studying in London, but remains a shareholder.
Why Singapore?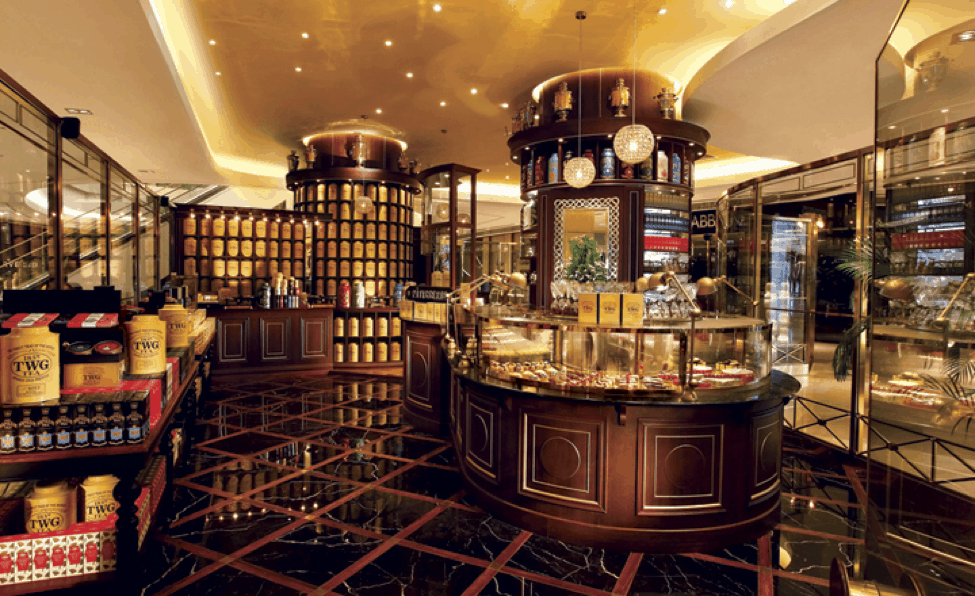 Source (TWG Tea at ION Orchard)
According to The Peak, Bouqdib first visited Singapore in 2007 where Murjani was based, and fell in love immediately.
"I made my decision during the journey from the airport to the city. I was amazed by the beautiful flowers in the middle of the road and I knew that this place was ready for what we wanted to do."
Singapore was not a tea-producing country, but it was a great neutral base for business with plantations across Asia.
Staying Hungry
Bouqdib pursues the best quality for TWG's teas. He visits cafes for ideas on how to work with different ingredients, from cinnamon to orange, and how to fashion them into new blends. His constant innovation means that TWG Tea has an amazing variety of more than 800 teas, unveiling at 50 new ones a year.
If you have dined at TWG, you will have seen its staggering menu of page after page of teas.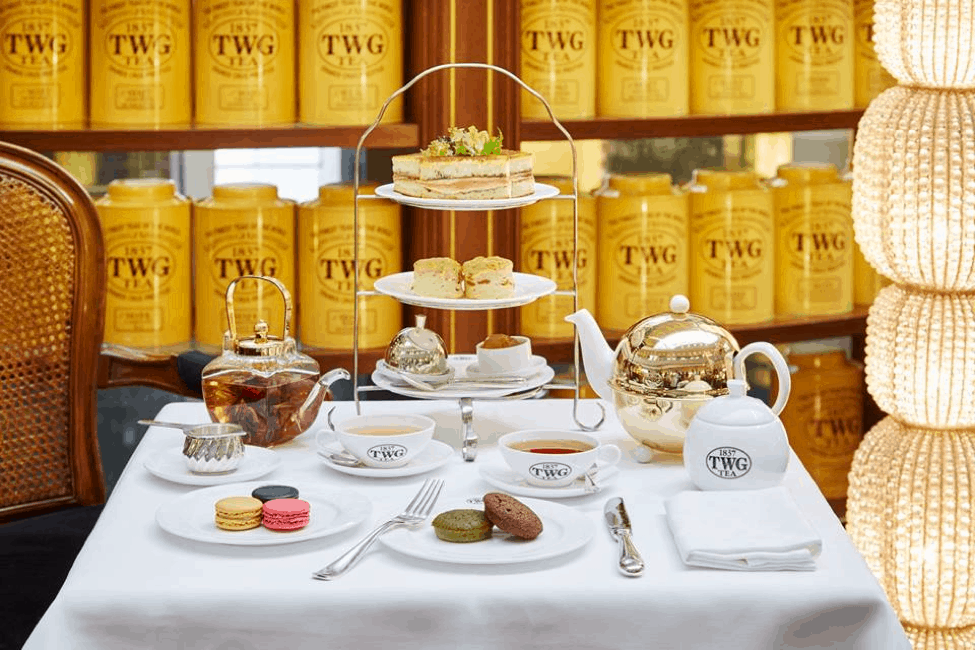 Source
Apart from teas, TWG also sells tea-flavoured jelly and ice cream, as well as tea-infused pastries and macaroons.
As the creative eye, he travels extensively to seek inspiration. He visits fashion capitals around the world to discover the latest trends and colours. He then uses them for TWG's packaging and design, in a bid to stay fresh and fashionable, and keep its appeal to modern tea drinkers.
The company's signature colour is yellow as it was inspired by the royal splendour of Chinese emperors.
Strict lessons from his father
"I believe your childhood is very important. It shapes the kind of person you become," he says.
Working for the Moroccan king meant that his father was strict and valued hard work. His mother worked for the embassy, helping him learn diplomacy and empathy.
His values combined with his devotion to tea fuelled the success of the company. How Bouqdib runs the company is shaped by his code of ethics and his disciplined upbringing.
"I'm very happy because I can take what I learnt and use it in my business. Without discipline, there will be many holes, even if things seem to be running well," he explained.
He prides punctuality and hates paying suppliers late. He is also particular about dress code – perpetually wearing a suit himself.
He adds that drinking tea cultivates patience, as it takes time to steep a cup of tea.
"When you face a problem, you need to calm down, take things step by step and manage the stress. If it controls you, you can't think properly or make the right decisions."
Letting His Staff Shine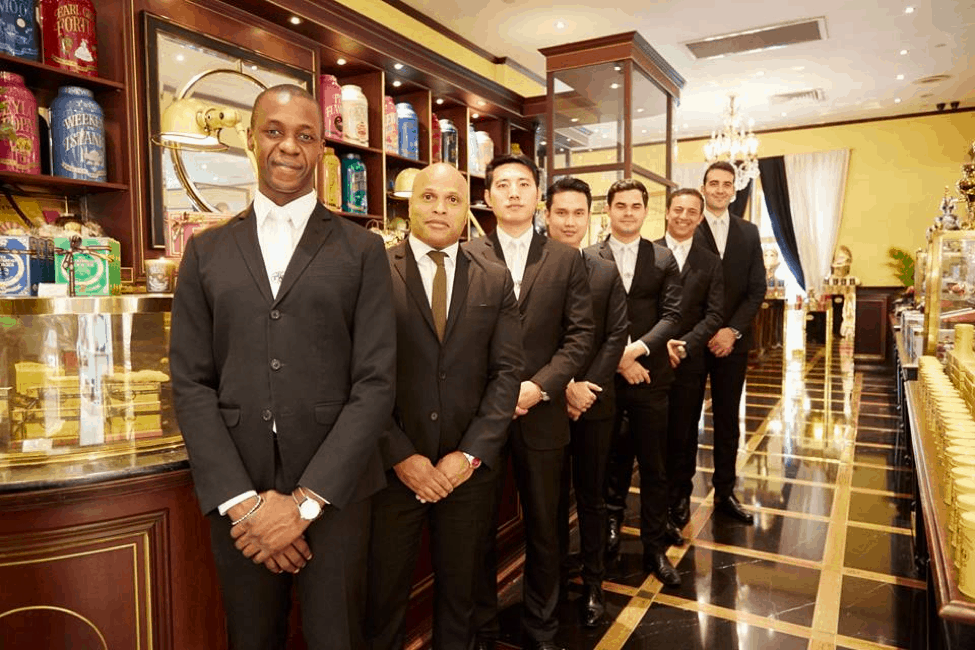 Source (Staff at the TWG Tea Salon & Boutique at Takashimaya)
According to Human Resources magazine, Bouqdib believes in a hands-off approach with his team, letting them be creative with their thought processes.
"A strong leader stands with his team, not on the sidelines giving out orders. This is how you build a strong team."
He believes in work-life balance, and while being strict about the company's know-how, is also flexible in allowing his team members do what they do best.
Always His First Love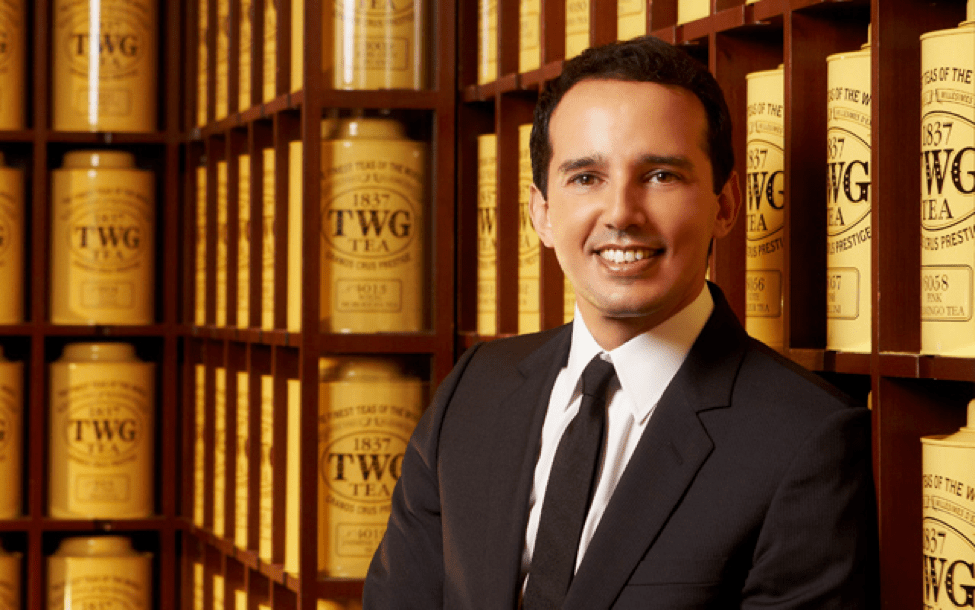 Source
His ardor for tea still reigns, after falling in love with it years ago.
He says that he will never sell his shares in the company, and jokes that if his partners ever consider selling their stake, he will be waiting with his chequebook.
"I love the tea business because I don't feel like I am working; it is my hobby and my passion. All those years in the tea industry and I don't see it as work. Tea is a lifestyle."