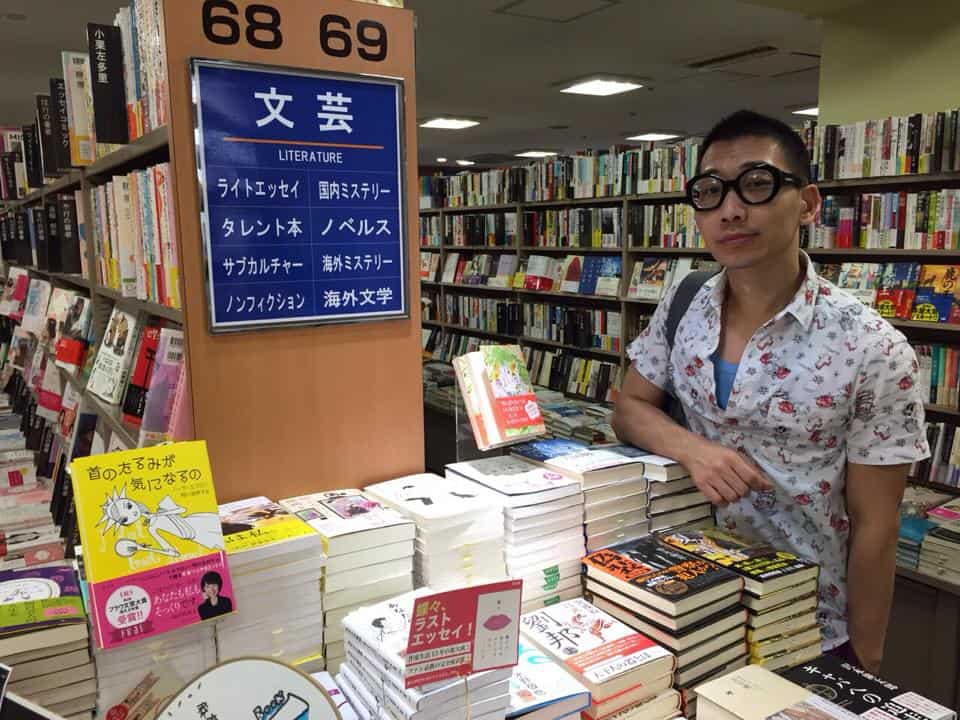 Calling all local writers, this is your last chance!
For two years, Booktique – a local independent bookstore – has been a special haven for local writers. Unfortunately, its latest chapter will come to a close next month.
In a Facebook post published last Thursday, its founder Anthony Koh confirmed that the store will close on 30th June upon the expiration of its lease after two years at its outlet in Citylink Mall.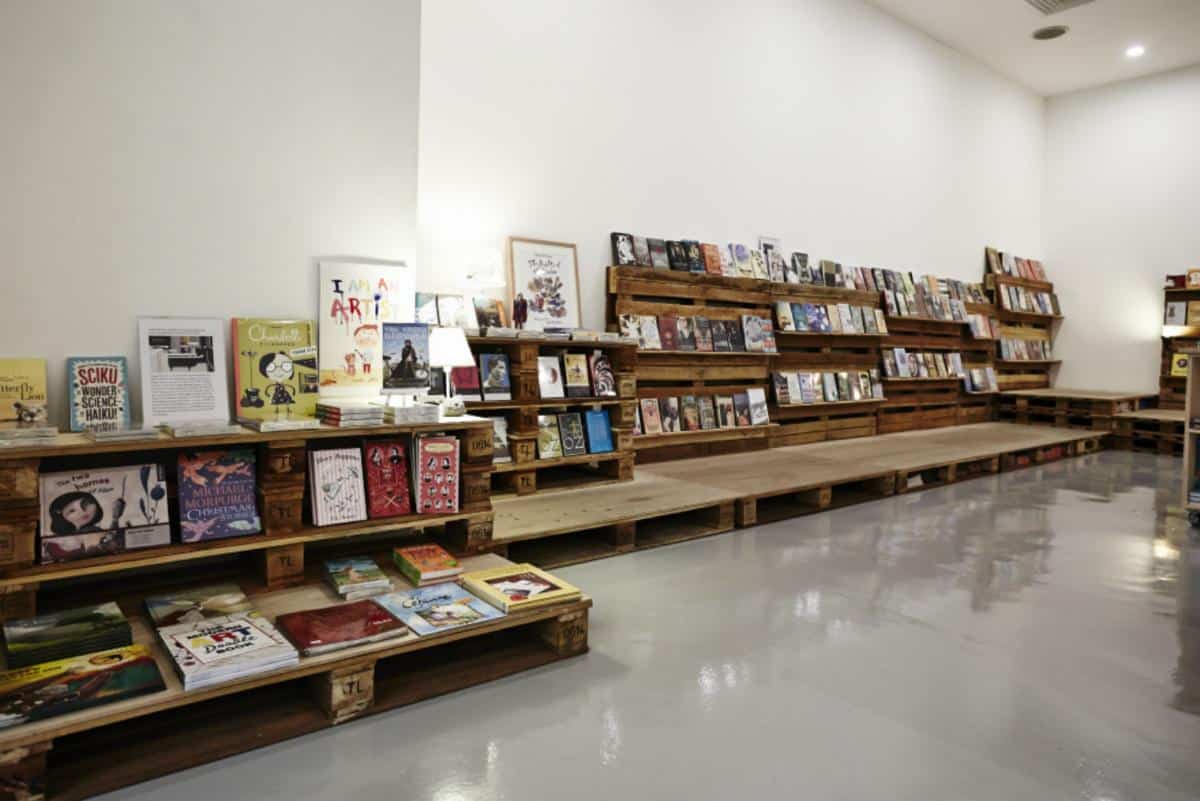 Source
Belief In the Craft
For local writers like Suffian Hakim – who had his first book sold at Booktique – the store's closure comes to him as an emotional moment.
Suffian, who is the author of local satire book Harris Bin Potter and the Stoned Philosopher, said:
"What Anthony gave us with Booktique is a rebel yell in the age of The Diminished Attention Span.

I was an independent author still trying to find my footing in the scene, and Anthony was more than willing to provide a space to sell my books… Anthony believed in the craft, and more importantly, he believed in us, untested writers."
Koh founded Booktique in 2013 as a series of book fairs after he became disillusioned with the lack of opportunities for aspiring local writers. A year later, he opened his first 3 month pop-up store at the Cathay, which ended its run in August 2014.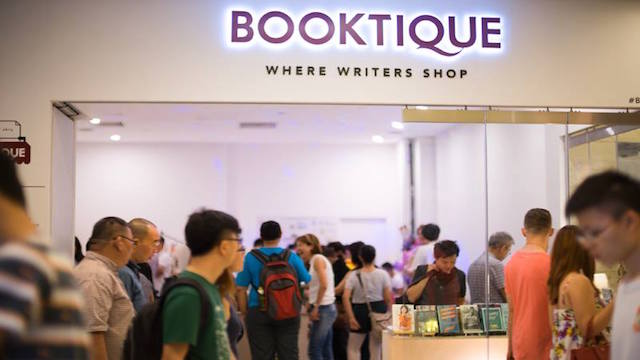 Source
However, in November that same year, Koh moved to Citylink Mall for another 6 months before finally opening a permanent store in July 2015.
After the store's closure in June, Booktique will return to its old style of conducting book fairs.
A David Versus Goliath Story
In an exclusive interview, YP Singapore spoke to Koh on his final thoughts towards his latest literary adventure.
Q: How do you feel about the closure of your first permanent shop?
Being a one-man operation, I have been drained physically, mentally and financially by defying the retail meltdown. It will be a great relief for me to close this shop to recharge and plan the next chapter.
Q: What are some of the fondest memories that you will have of Booktique?
There were the migrant literary events that we hosted in our shop. I got to befriend Bangladeshi workers who are poets. In their free time, they write poems and promote Bengali literature among their community in Singapore. And that is not all. I had met a Bangladeshi construction worker who was here to earn money to build a bookshop in his country. How amazing!
In February, Mr Chou Cheng Ngok, Group CEO of Popular Holdings Limited walked in with his directors. You can imagine my David-meets-Goliath moment. Also, I used to work at his bookshop during my school vacation in the 80s. Our manager told us the big boss would be visiting but I never got to see him. Yet, that day I even chatted with him in my bookshop! It was incredible!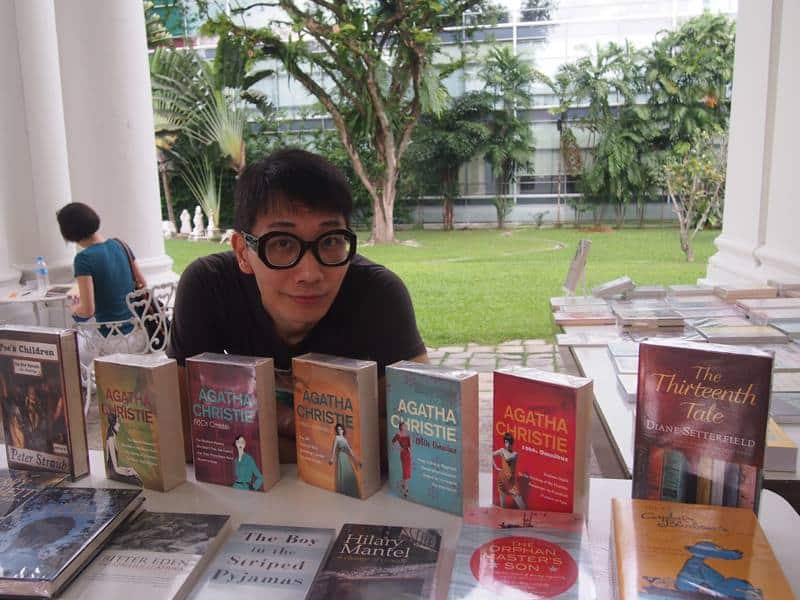 Source
Q: Do you feel that you have achieved what you initially set out to do when you began Booktique?
In my fifth year as a full-time freelance writer, I was awakened to the news of bookshop closures locally and in other countries. I became so fired up to start a bookshop that I devoured books on iconic bookshops and entrepreneurship. Reading the founding stories of Shakespeare & Company and Tom Shoes led me to find the direction and purpose of my bookshop.
In 2013, I founded Booktique – Where Writers Shop. I see my achievements as more than just the tangible results. The longer I am as a bookseller, I begin to see my bookshop as a space to touch lives and to inspire dreamers. It is not only about the books that we are selling, but also about the people who are reading them. In that aspect, I'm proud of how far I've come.
Q: What do you hope to see for the future of local bookstores in Singapore?
Walk-in customers like to ask me this question: Why did you open a bookshop when bookshops are closing down? If everyone thinks that way, we won't see new bookshops replacing those that have closed down. Think of the consequences if the number of bookshops continue to shrink over the years.
So I hope more independent bookshops will spring up on our little island. When City Book Room opened last year, I was elated!
Open Till June
Citing poor walk in sales and the retail slump in Singapore's economy, Koh also revealed that his business was experiencing difficulties with rent as early as last year. In order to keep the store alive, Koh has spent all of his personal savings.
Before the store's closure in June, Koh still has several payments to make, which range from $5000 to $19,000.
However, the store will still bring in new titles, and will continue to hold events until the last day of their operation.
If you are interested in contributing to Booktique, you can find out more at the Facebook post here.